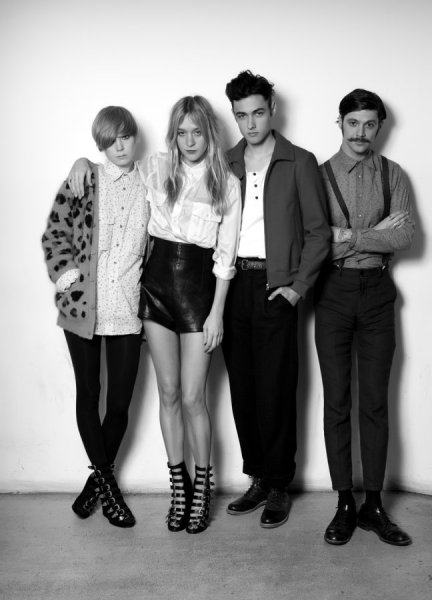 Dazed Digital recently interviewed Chloë Sevigny about her latest Opening Ceremony collaboration:
Dazed Digital: Your first collection was inspired by your Junior High years, is your menswear from the same period?
Chloë Sevigny: I guess so. I was hoping that a lot of pieces were more timeless. A shirt jacket in navy, it could be from any period. We wanted to make lots of oversized jackets for girls. My favourite piece is probably the full pants. But they're all pretty classic pieces.
DD: You're one of the few actresses with your own style. Where did that come from?
CS: I think it came from my father. He was always a very stylish man. He inspired a lot of the collection, like the preppy pieces. And I was always into fashion magazines. When I was in high school, the library had like 4 years worth of Vogue that they were throwing out. And I took them home and hoarded them! So it's something I've always been into. And I dress myself, I think that's a difference between me and a lot of the other actresses.
Read more at Dazed Digital
View the collection here