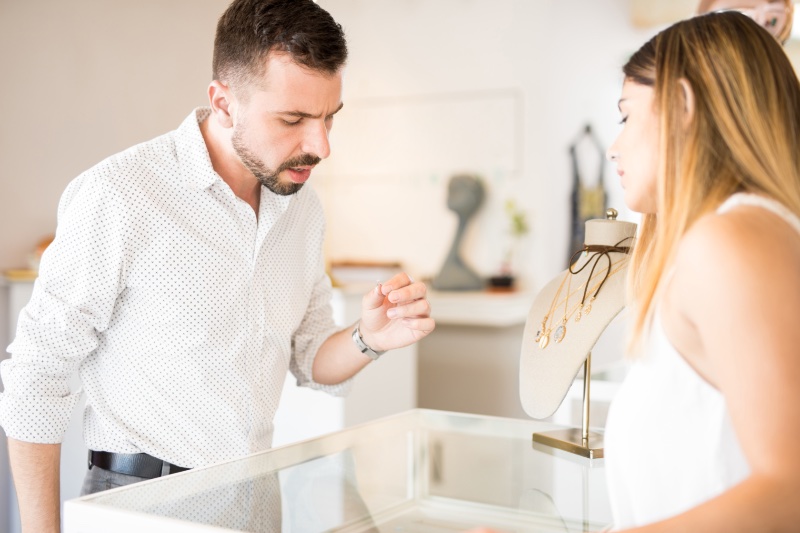 It's fair to say that choosing an engagement ring can cause a little anxiety. This is particularly true when selecting a ring for your partner (as opposed to the less traditional approach of choosing the ring together).
These are some common pitfalls that unexpected customers make when they buy an engagement ring–fortunately, we have compiled a list so that you don't fall into the same traps.
Not Thinking About Who You Are Buying For
Before you even begin searching for the ring, you need to consider who you are buying for. This includes:
What metals do they usually wear (color, hypoallergenic, etc.)
Their usual jewelry style (minimalist, maximalist, vintage, contemporary, etc.)
If they have a preference over the kind of diamond
Practicality
Most people want a ring they can wear daily, so it's essential to factor practicality into your choices. If they regularly wear a lot of large jewelry – no problem! However, if they have a hands-on job where they wear gloves or work around children, it's essential to consider choosing a ring that won't catch on anything.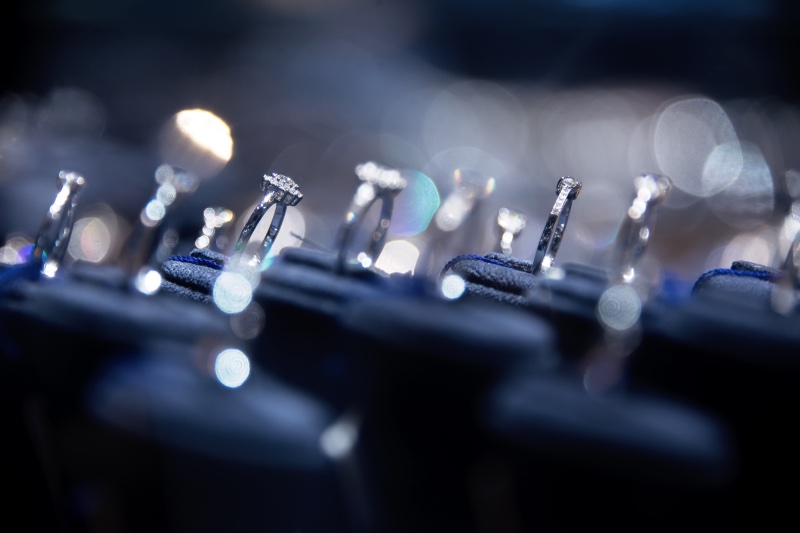 Not Learning the 4C's
Preparation is critical if you want to avoid overpaying for a diamond. Learning about carat weight, clarity, cut, and color is a great start. The internet is an excellent place for diamond education, so now, even someone with no previous knowledge can become a diamond buff in no time. Even diamond price calculators can break down costs and give you a good idea of the quality-to-price relationship.
Ignoring the 5th C
But, a catch! Learning the 4C's is futile unless you consider the 5th C–Certification! A diamond certificate lays out the qualities of a diamond. The diamond is analyzed by expert gemmologists who use several stringent tests to scrutinize the diamond. Several experts must agree on a final grade for each quality bracket.
Not all diamond certification labs are equal, though. The GIA and AGS are the leading labs in the world, offering consistent and reliable grades, ensuring you get an honest analysis of your diamond and, thus, can make the right decision about how much to spend.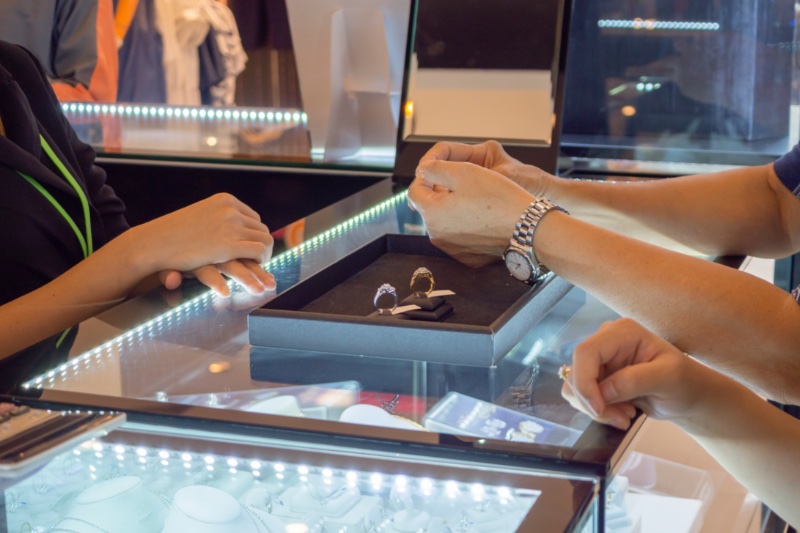 Not Shopping Around
Some stores will use clever tactics to lure you in…and keep you in! Lavish window displays, glasses of champagne, and aggressive selling techniques are all designed to put the buyer under pressure. You might walk into a store and find the perfect ring immediately, but you will likely need to kick some tires before making your final choice.
And don't forget that the internet is your friend! Some people still feel uncomfortable making such a large purchase online. Still, lower costs running a store means online engagement ring shops can usually offer much better prices than the high street equivalents.
This collection of engagement rings in Washington DC is an excellent example of a storefront business that also brings a customer-focused experience to their online store. Avoid these common mistakes, and you will be straight and narrow in finding the perfect engagement ring!