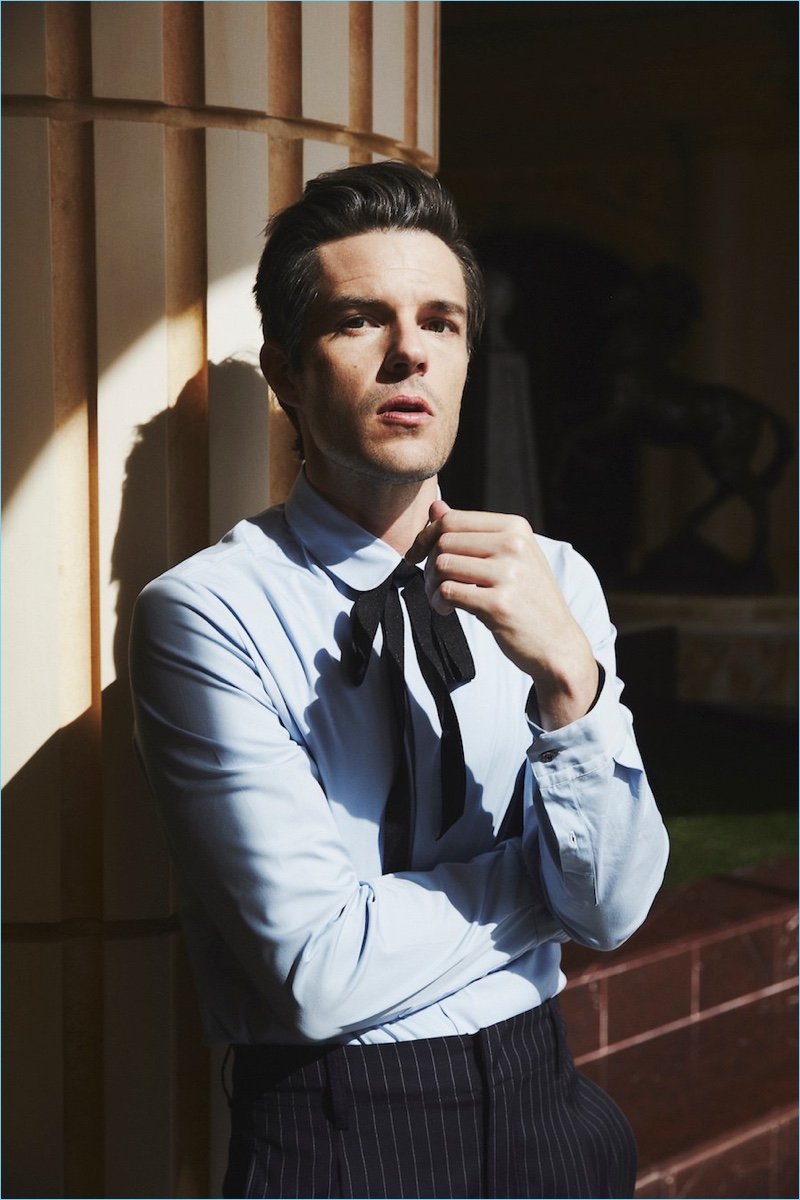 Promoting The Killers' new album Wonderful Wonderful, Brandon Flowers connects with Paper magazine. The American singer poses for a new photo shoot at Westgate Las Vegas Resort & Casino. Photographer Jiro Schneider collaborates with stylist Britt McCamey for the feature. Not one to shy away from bold styles, Flowers looks his best in dashing ensembles.
Related: Brandon Flowers Goes Formal for Surprise Concert
The artist music wears brands like Saint Laurent, Dior Homme, and Gucci. Flowers also talks to Paper about growing up around the flashy lights of Las Vegas. He explains, "I feel like I grew up with the ghosts of Elvis and Frank Sinatra and Dean Martin." The 36-year-old singer continues, "They were always there. That showman thing was always around." Read more on PaperMag.com.
Brandon Flowers Paper Magazine Photo Shoot