Getting dressed up and going out is an activity that has become relatively rare in recent times. As more and more events have become virtual and services such as movies and gaming can easily be streamed from our own homes, many people now opt to have a night in rather than a night out.
That means that when it does come to a rare night out, getting dressed up for the occasion has become of more importance. In today's society, casual fashion has become much more common, yet there are just some occasions that call for you to pull out your favorite shirt and blazer. Whether it's a trip to an upscale casino, a date night, or even a games night at a friend's house while utilizing an online casino, there are plenty of occasions to get dressed up.
We've got you covered with these six great options below if you're feeling a little lost about what to wear on your next night out.
The after-work outfit
Heading straight out of the office without time to get changed? We've got you covered. When you're heading out for drinks with colleagues after work, you'll want to look a little more casual than you did in the office while still maintaining a smart look.
The key is to keep everything well-tailored and the colors neutral. Such examples include beige chinos with a tailored light blue shirt and brown loafers. If it's not too warm, then you'll most likely have a blazer with you too. You can sling it over the shoulder for a more casual vibe, or if you're heading somewhere a little more upscale, you can put the blazer on.
To tie it all together, grab your sunglasses for an effortlessly cool look. Just don't be the guy that keeps them on inside.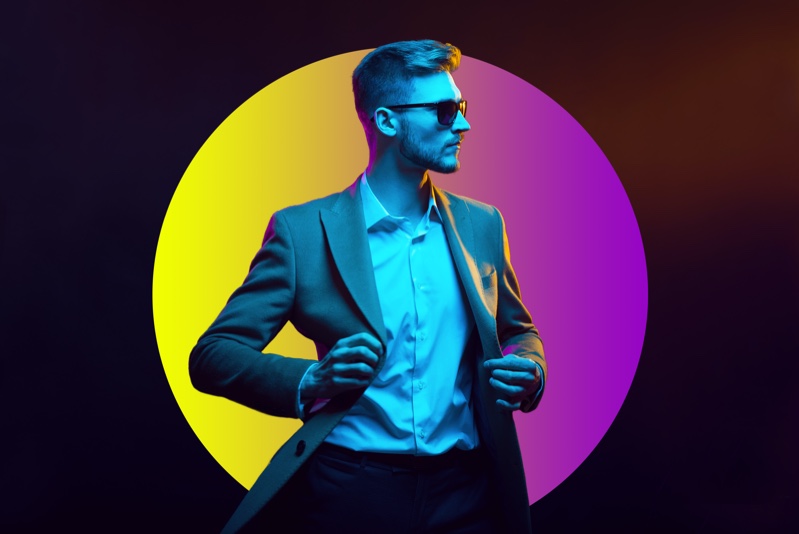 The casual suit
Heading for an evening out with clients or business associates? It's all about the type of atmosphere and energy you bring that will set the vibe for this occasion, in which your outfit is an essential part of this.
One of the safest options is a neutral-colored suit with a t-shirt and trainers. Try a light grey suit with a white fitted t-shirt and white trainers. If this feels too casual for the occasion, then opt for a shirt to replace the t-shirt and either loafers or tailored shoes, although this option takes it into the formal zone. It all depends on the type of clients or business associates you're entertaining.
Preppy attire
Heading out on the town for a catch-up with some old university friends? Or perhaps it's a date night. If you're looking for a preppy vibe, then one can pull this off by pairing a quality button-down shirt with some slim-fit chinos and low-cut leather sneakers.
These items are a staple of any well-dressed man's wardrobe and can easily be mixed and matched for a number of occasions. Try a spread collar shirt instead of the button-down if you'd like to make the look a little more casual. This will still give you a well-put-together and classic look while holding off on the formalities.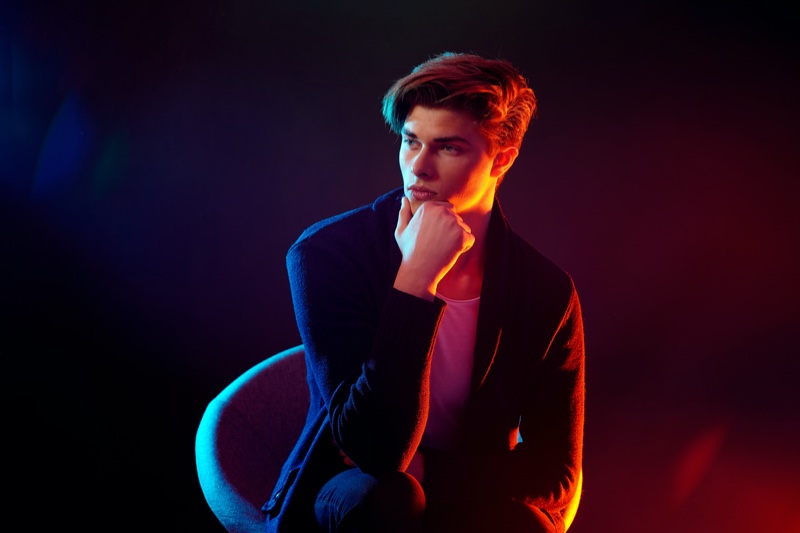 Winning color combos
We've got the perfect solutions if you struggle to know which colors go best together. If most of your clothes are all black, try breaking them up with a brown leather jacket. This will keep your look smart and effortlessly cool while adding something to make it pop a little more too.
Other color combos that work well together include bold colors paired with natural hues to avoid any color clashes; for example, navy with burgundy or red. If you're going for lighter shades like light greys and browns, then these can work well with darker tones and dark hues.
If your outfit is still looking a little too black, try shopping for some lighter-colored shirts and t-shirts, including whites, pinks, and light blues, to break the dark colors up.
Formal nights out
If you're heading off on a fancy night out, such as a date night to a nice restaurant or an upscale casino, then a suit might be required for the occasion. Sometimes, a floral print shirt can add a little refinement to your outfit when dressing for a formal night out. You want to look polished and classic for a night out but not like you're heading to a business meeting, so it's key to make this distinction when choosing your outfit.
To avoid looking like a corporate drone and maintain a fun and sociable energy, you could ditch the suit altogether and opt for some slim-fit chinos with a casual blazer and some dress shoes.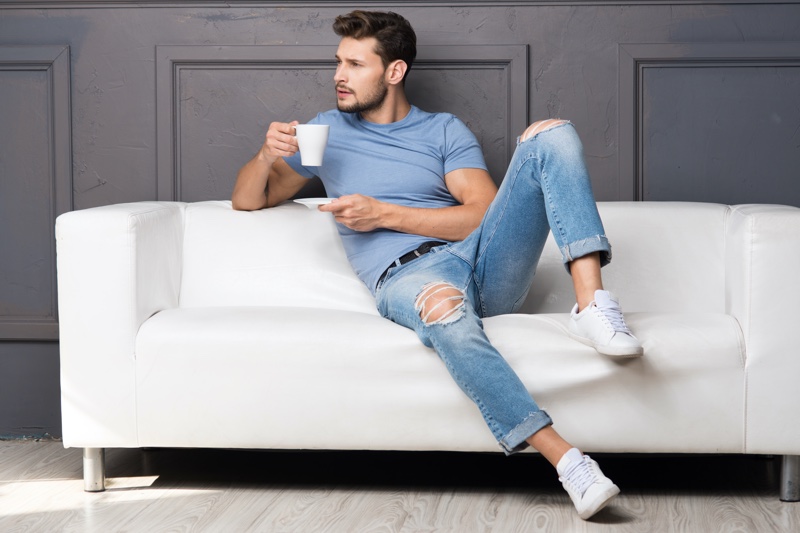 Nights in
Of course, if you're looking for an entertaining evening, you don't always need to head out any more, and there's now a variety of home entertainment options. There are movie streaming services such as Netflix and Amazon Prime or an online casino if you'd prefer a games night in the lounge.
To dress for the occasion, you'll want to look casual while also looking like you've made an effort. A great go-to outfit that's comfy but will still look elegant is dark-colored skinny jeans with a light-colored shirt such as white or light blue. You could pair this with some loafers or even some slippers if that's your vibe.
Overall, men don't always have it easy when it comes to choosing an outfit. However, by sticking to the above advice, you'll easily be able to pull the right ensemble together in no time for an elegant but effortless look, no matter where you're going.