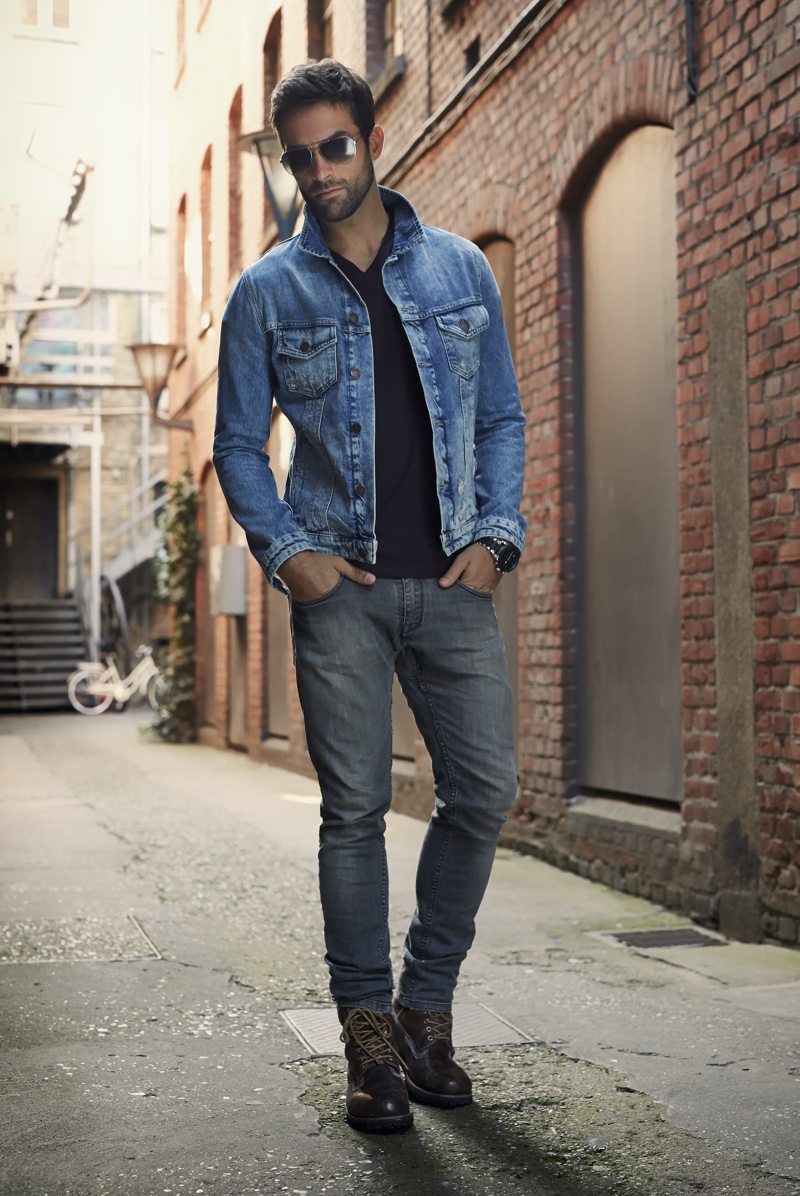 Last year was indeed a difficult year for everyone, though it was a comfy year clothing-wise. The lockdown allowed us a cheat pass on fashionable attire with loungewear and pajamas. Still, we missed the opportunity to sport various looks or dress up our favorite pair of jeans for a weekend party. Fortunately, 2021 comes with a certain optimism, and it's time to revisit our wardrobe and step out in new jeans.
With the popularization of internet shopping, we ditched spending hours in the high-street looking for the right pair of jeans. Rather, it's easier and a time-saver to shop denim online. Many online fashion stores have collaborated with big brands to keep up with the latest trends. While talking about branded jeans, Italian brand Diesel has marked its position among the mass. You can explore their amazing spring-summer collection online and from affordable Diesel Jeans outlets.
While lockdown hibernation may have you in love with tracksuits and pajamas, it's time to slip into jeans once more by viewing the latest denim trends. To make your life a little easier, we have rounded up the best jeans trends for men in summer 2021. From classic styles to seasonal variations, here are all the latest denim trends you need to know.
Classic Stacking Up
Talking about menswear–cropped and pin-rolled jeans will always be one step ahead. However, jeans with longer legs stacking above the ankle, mainly popularized in the late 1990s and early 2000s, is one iconic style produced by the era. This summer, the style is making a comeback with a bang. Be prepared to forget there was ever a different lengthier way to do your jeans. This style works best with your regular fit denim than skinny styles. Uncuff your jeans or buy a new pair and complement the look with a regular-fitted t-shirt, polo, or even a formal shirt.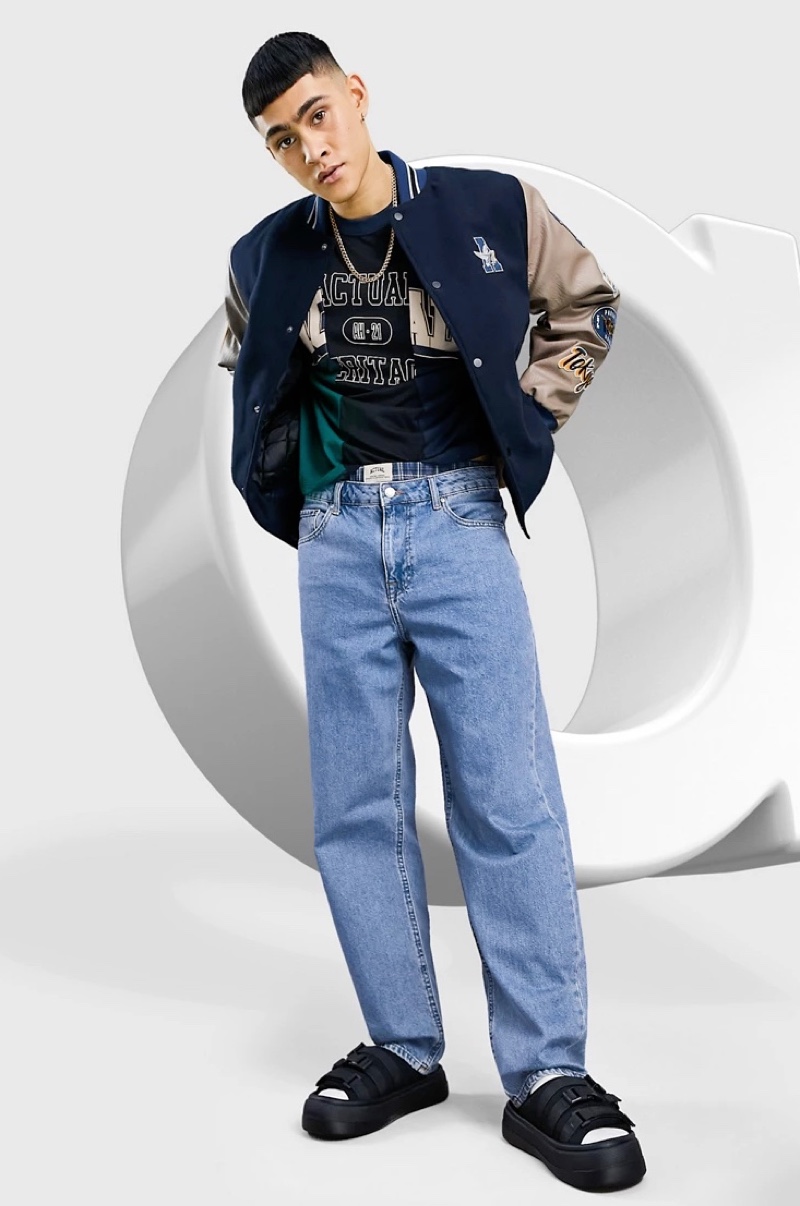 Baggy Jeans
The revival of 1990s iconic styles is so apparent in 2021. Baggy jeans are back, but this time it's not only for teenage skaters. If lockdown made you more concerned about comfort than fashion, baggy jeans are at your rescue. This loose-fitting jeans trend is on point after lockdown, which is as relaxed as your favorite sweatpants. This style allows you to embrace wider and looser fitting legs in different ways—mid-rise, high-rise, and roomy on the thigh with a slight taper from the knee to the ankle. To rock your baggy jeans look, don it with slouchy and relaxed garments.
Timeless Slim Cuts
Though skinnies have almost disappeared from menswear, slim-cuts are still reigning the throne. Slim-fit jeans look good with any outfit regardless of the season. The style is simple, modest, and most importantly, timeless— it won't leave you for the next couple of years for sure. This versatile denim looks good with any outfit, though, works best with fitted garments. For a sleek casual look, opt for the color black and pair it with black shoes and an Oxford shirt or crewneck sweatshirt.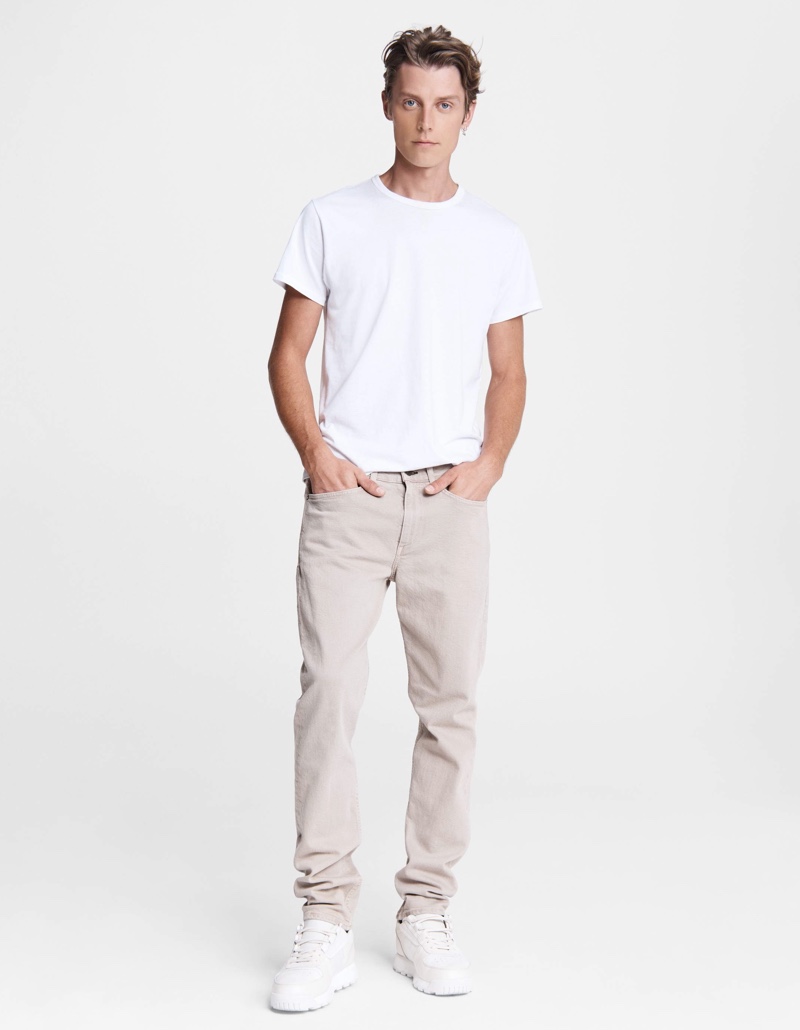 Back to High-rise
The high-rise jeans style of the 1950s, 1980s, and 1990s is making a fabulous comeback this summer. Though it lost its throne to mid-rise and low-rise styles over the years, this retro throwback is the style that will always be relevant and trendy. Before opting for the trend, you must keep in mind your height. This look goes best with the average-height person. If you are a person with long legs, adding more height to the above will hinder your body's proportion.
Blue Jeans
While talking about donning jeans, classic denim blue can't escape the fashion radar. This specific style is something that should always be handy if you want to future-proof your wardrobe. The good news is that there are plenty of washes available to mix up your summer style. If you want something timeless yet elegant mid-wash indigo is unmatchable. Plus, raw indigo denim is the smartest option for casual wear. Complement your look with flannel shirts, plain t-shirts, or any casual outwear.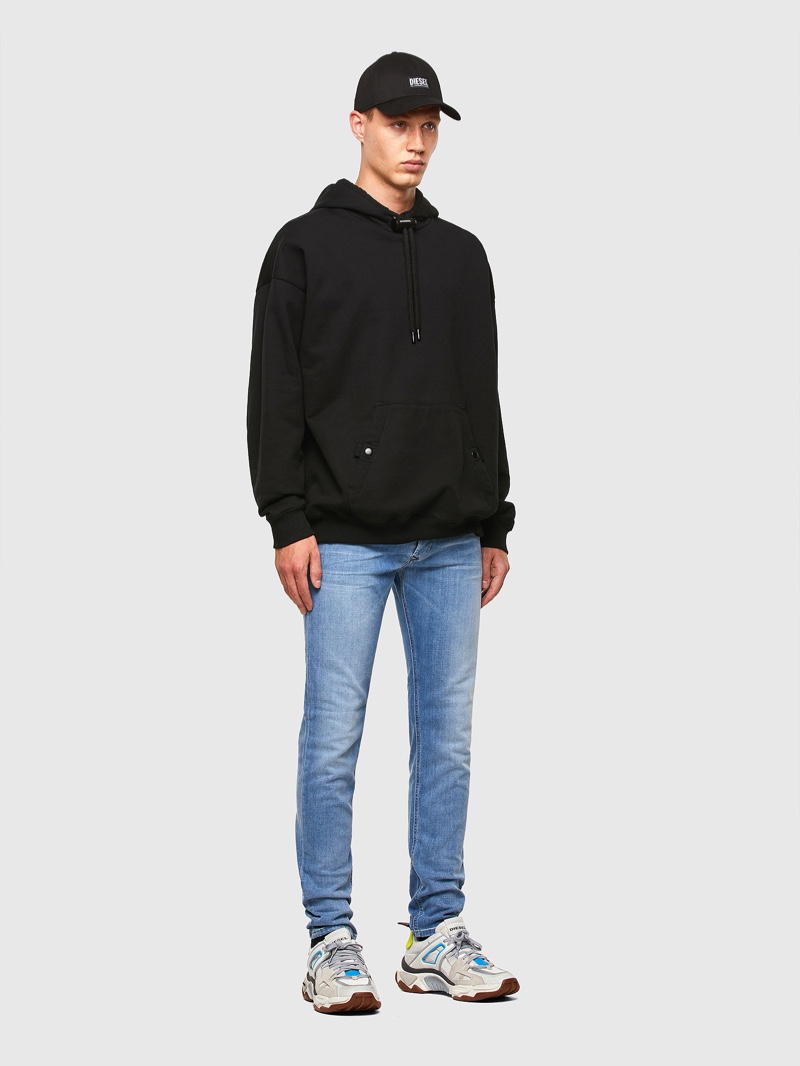 Faded Denim
Faded jeans are trending hard this year, and prominent jeans brands offer great quality washes. Faded denim looks great but should be kept for a casual look or weekend parties. Cuff them above the ankle and step out with suede Chukka boots or a pair of throwback runners.
Patchwork
This summer is coming with some extraordinary jeans trends, and the patchwork trend hit the stores and street-style galleries worldwide. It's not hard to make it a part of a cohesive outfit, but you must keep it minimal like any other menswear.  Avoid monstrous patches; rather opt for sparingly used patches with tastefully executed cut and sew detailing. Keep things minimal with slouchy and relaxed clothing.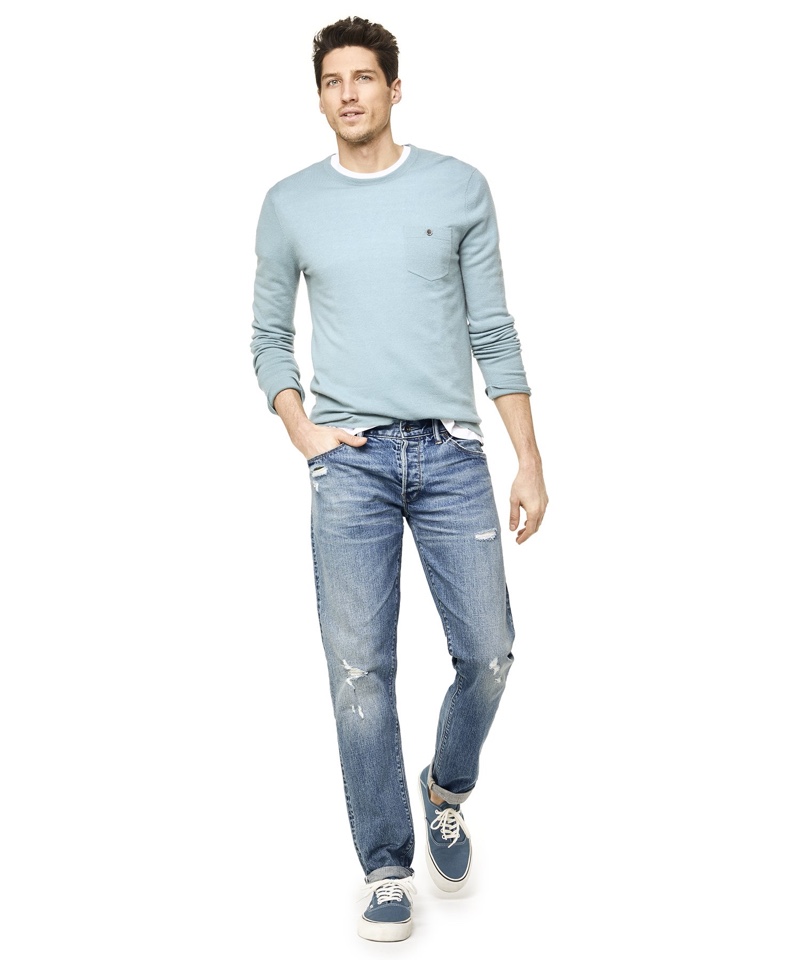 Distressed Jeans
The days are gone when frayed hems had their moment under the limelight. Now they are replaced by loose-fitting distressed denim, and the fashion crowd is obsessed with it. Ripped jeans have always been a massive trend among celebrities, and most of the A-listers have seen to carry the look a ton of different ways. This torn and tattered denim style of the mid-2010s still holds its place and always works best with t-shirt and polos.
Straight-leg Bleached
If you haven't had enough of the summer jeans trend, check the retina-searing bleached-out denim. Take a leap from your classic clean blue washes and turn heads with these trendy trousers. Though skinny jeans don't enjoy the attention they used to get previously, the style is not obsolete yet. So, if you are thinking of throwing away your favorite pair of skinnies, think twice. You never know which fashion bell will ring in the upcoming season.