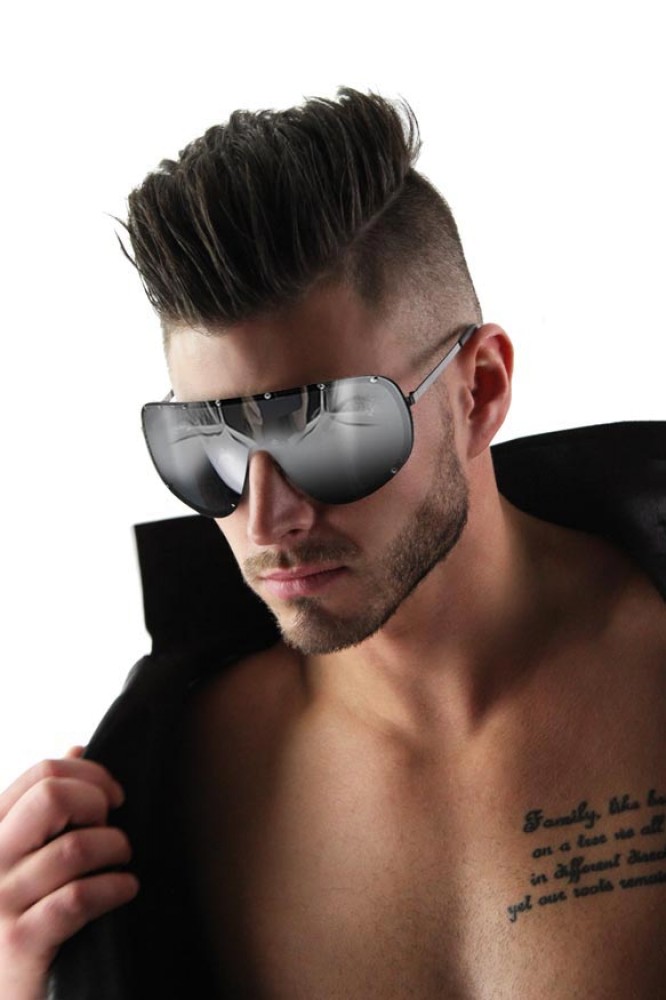 Last year, over 400,000 people attended Electric Daisy Carnival in Las Vegas. With thousands of snapback hats and high-top sneakers crowding the festival grounds, it takes a lot to find an outfit that'll stand out, especially for guys. If there's one accessory that's going to take your EDM outfit to the next level, it's the right pair of futuristic sunglasses for men.
Edgy sunglasses are pretty much a staple among men's EDM accessories, especially since most festivals take place outdoors. From oversized frames to tinted lenses, mens futuristic sunglasses are just one of those accessories that'll pull your outfit together and give it that extra edge. Besides, it helps to have futuristic shades handy so that you can focus on the bass drop instead of face-burning UV rays.
With festival season creeping up, it's about that time again to start pulling together your next DJ-approved outfit. With easy access to online trendy menswear stores like Differio, it's never been easier to order mind-blowing EDM pieces by simply scrolling through your phone. If you're out of ideas, here are some iconic styles of futuristic sunglasses that'll go with most urban streetwear looks.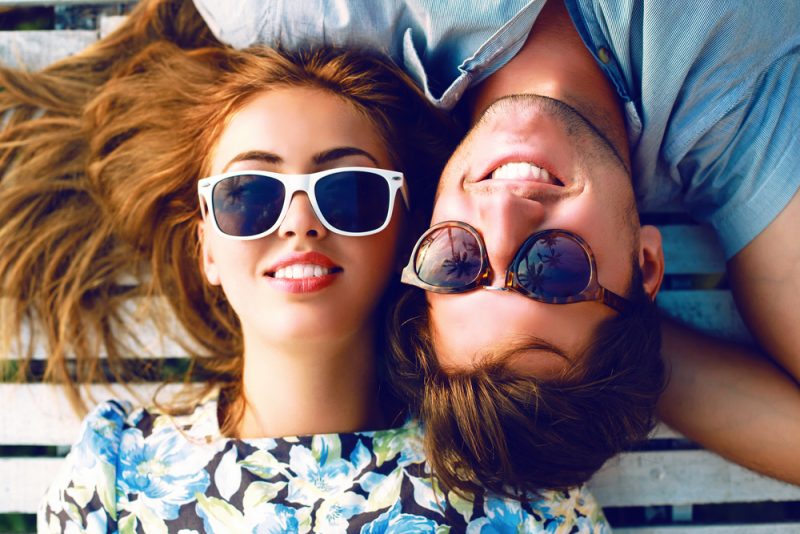 1. Electric Zoo: Tortoiseshell Sunglasses
As one of New York's City's most renowned EDM festivals, dressing for Electric Zoo is basically what it sounds like. Most guys show up and show out in animal-inspired outfits – unicorn-headed masks, Ninja Turtle tees, graphic lion hats, etc.
To stick with the theme, you can go for a pair of mens futuristic sunglasses in a tortoiseshell pattern. The spotted brown pattern adds a wilder "animale" flair that's jarringly similar to leopard or cheetah prints. As for frame style, you can try going for a skinnier lens shape instead of oversized frames for a look that leans more towards mens modern sunglasses.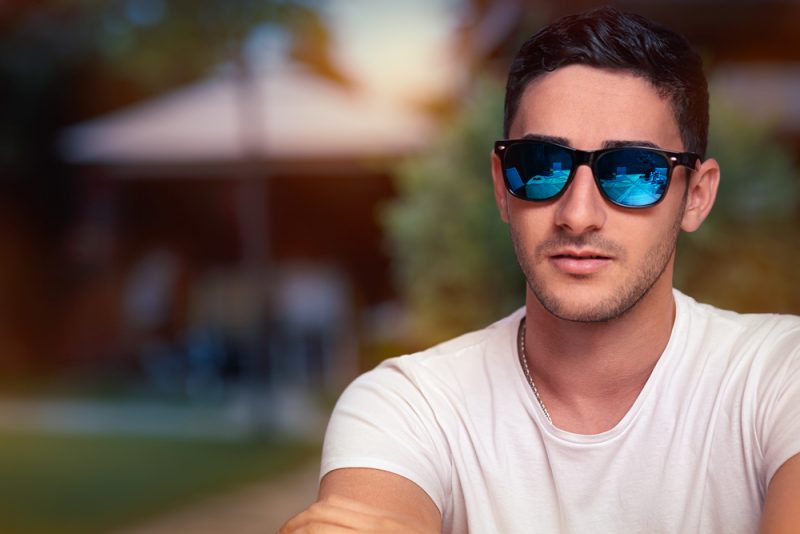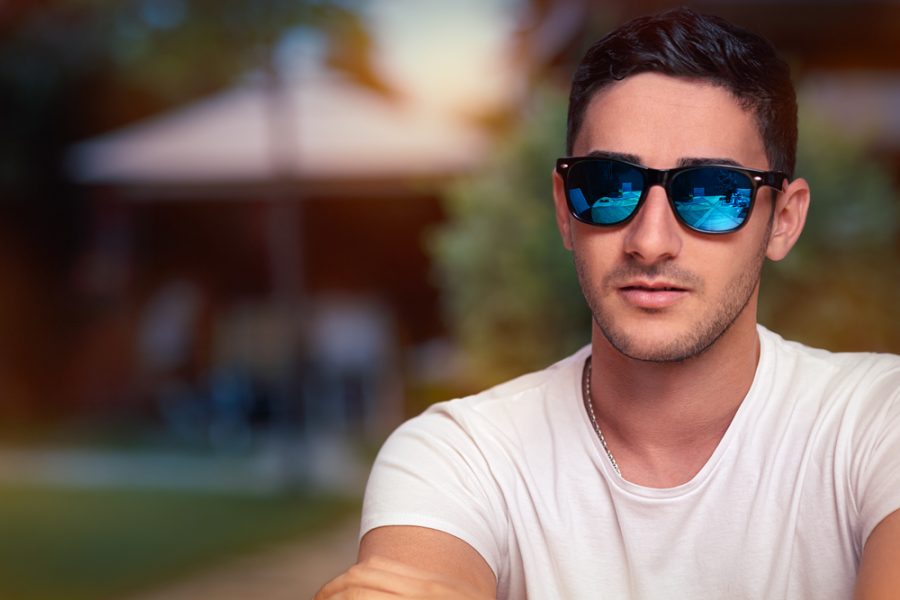 2. Electric Daisy Carnival: Colored Lens Sunglasses
Although most EDM events exhibit an overload of electrifying color, Electric Daisy Carnival tops the list as one of the most vibrant festivals. With its flagship location held annually in Las Vegas, it's easy to dress over the top and still feel like you fit right in since you're already in Sin City.
Your best bet is to go with futuristic sunglasses for men with tinted lenses in a bright, eye-catching shade. From deep purple to scarlet red, the tinted-lens possibilities are endless. For retro-meets-modern vibes, you can go for circle-shaped space sunglasses instead of the more traditional square-lens frames.
3. Ultra Music Festival: Visor Sunglasses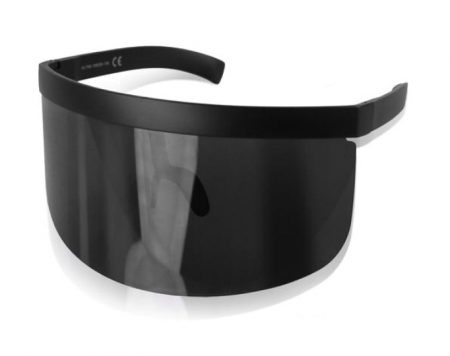 When Ultra comes to mind, you're probably thinking of sandy beaches, palm trees, and the hot Floridian sun. This is one EDM party where you'll want to go for Miami-inspired colors, like neon pink and electric blue.
One of the coolest styles of futuristic sunglasses is a pair of oversized visor sunglasses perfect for Miami's scorching sun. We're not talking about the kind of bulky visor shades that you see the older crowd wearing on the beach. As seen on celebs like Kcee, these oversized visor sunglasses cover the entire face lending a mask-like effect.
4. Electric Forest Festival: Flip-Up Sunglasses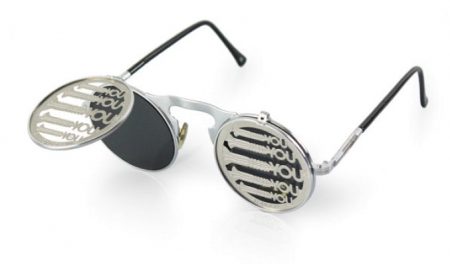 Already sold out, the Electric Forest Festival takes place between the Great Lakes in Rothbury, Michigan. To keep the forest aesthetic alive, you might see guys wearing tribal-print tees and boho-style hats.
As for futuristic sunglasses for men, you can try going for flip-up sunglasses for a cool, steampunk-inspired contrast. Usually attached to round sunglasses, the flip-up lens piece is perfect for transitioning your look from day to night.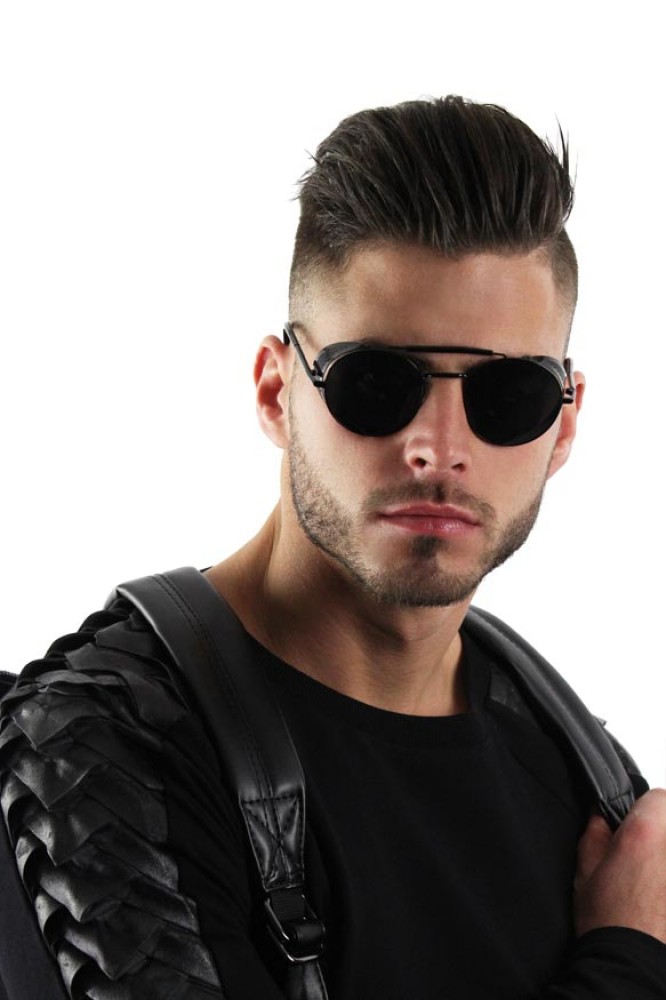 5. Spring Awakening: Side Shield Sunglasses
If you're going to Spring Awakening, you need to get your springtime vibes on. Whether you're wearing floral body paint or graphic rose-print t-shirt, this is the time to bust out your most colorful spring outfits.
There's no better way to accessorize spring-themed EDM outfits than with a pair of side shield sunglasses. As one of the most modern sunglasses, the side-cap extensions add an extra boost to even a pair of standard oversized frames.