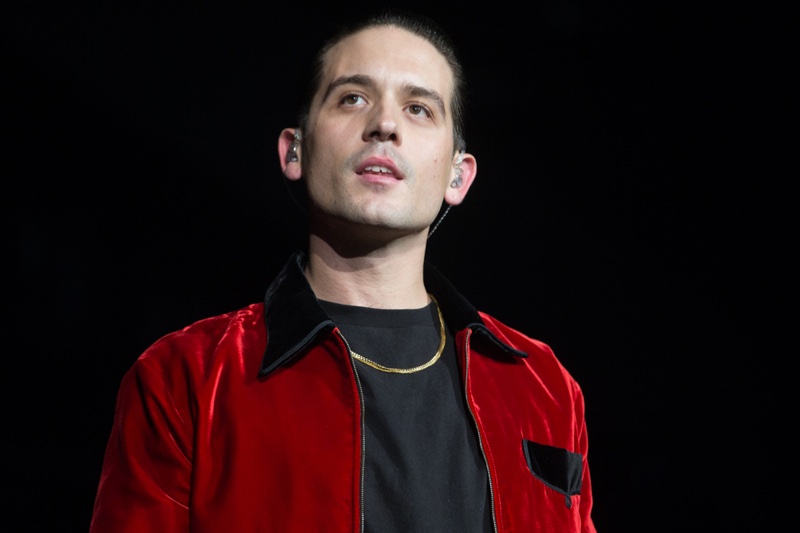 Rappers are true style icons for many people. Without them, we wouldn't have had all the high-end streetwear fashion or the famous couture and skate brand mixing. We can see popular rappers almost everywhere. They appear on billboards, become faces of the most prominent fashion brands that include Louis Vuitton, Saint Laurent, or Marc Jacobs and collaborate with companies like Adidas or Nike. 
Rap has always been considered the voice of the marginalized. That's why it was so important to have the whole package – not only the voice and sound but also the unique look you could use to draw attention and express yourself. Hip-hop fashion has gone through many phases, from famous tracksuits with golden chains popularized by Kurtis Blow to Kayne's high-end streetwear Yeezys. Nowadays, more and more artists are mixing their styles and pushing their personal fashion into trendsetting territories. So let's have a look at the most stylish rappers on the modern scene:
G-Eazy
G-Eazy is one of the most popular rappers in 2021. You may have the impression that he looks more like an indie band vocalist rather than a rapper. He started his career as a record producer, and he released his first record in 2008. Now, G-Eazy's net worth is estimated to be around $12 million. 
His style's uniqueness comes from the careful mix of retro looks with some modern trends that appear on the rapping stage. Since hitting it in 2014, his style hasn't changed much. G-Eazy's hairstyle is a classic slicked-back look inspired by retro icons like Marlon Brando or James Dean. The same goes for his basic clothing. His love of black boots and leather remind of Johnny Cash and young Presley's rebel look. 
As for his fashion credentials, we can't overlook his regular appearances on Vanity Fair's and GQ's best-dressed lists. In his first modeling campaign, he had the privilege to work with Anja Rubik, the world-famous fashion style icon. 
A$ap Rocky
A$ap Rocky is also known as "The Fashion Killa." After all these years, he can still surprise us with his bold looks and unorthodox mixes. He is no longer the kid we saw in 2010.
He has come a long way to become the person he is today. When he was young, he spent most of his time moving from one shelter to another, selling drugs in the Bronx. Once he became famous and made real money, he decided to make a bold move and design prison uniforms for the prison he was locked in for some time. 
He is not afraid to use everything he can in his fits. Remember that one time when A$ap wore Dior's women's t-shirt with a "We should all be feminists" quote? With this move, he managed to break the boundaries and become a fashion icon. If you want to dress like A$ap, don't be afraid of patterns and labels. He is no stranger to combining various designer's pieces together and tearing apart all conventions. Stripes combined with Burberry'sclassic check? No problem.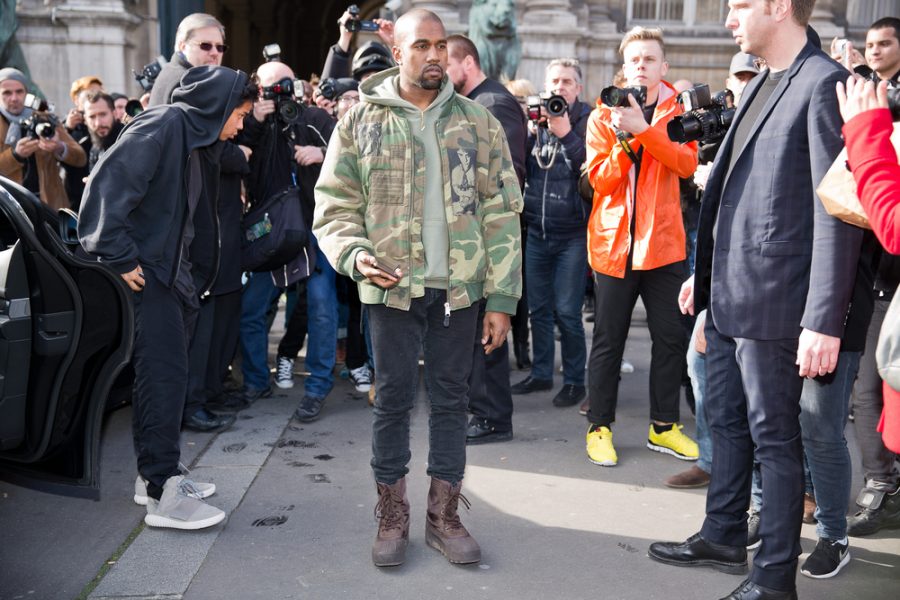 Kanye West
If there is one person we just can't skip, it's Kanye. He always had a great passion for fashion and, whether you like it or not, he has always been one of the most influential figures in men's modern fashion. 
West's style consists of some high-end brands. As he claims, his favorite ones include Louis Vuitton, Gucci, Versace, and Balmain. Any person that follows his career and style can tell you that there is one thing he loves even more than clothes — shoes! Kanye West was the one who designed Yeezy. Only after a few years, he decided to add clothing to his line. 
His style has influenced many rappers and celebrities. Kanye himself created a sexy, sporty look of the Kardashians. Before West, Kim Kardashian looked more like Paris Hilton with the cheesy white boots mixed with "blink blink" purses. Like Travis Scott or Lil Yachty, other hip-hop icons admitted that their style is highly influenced by Kanye's.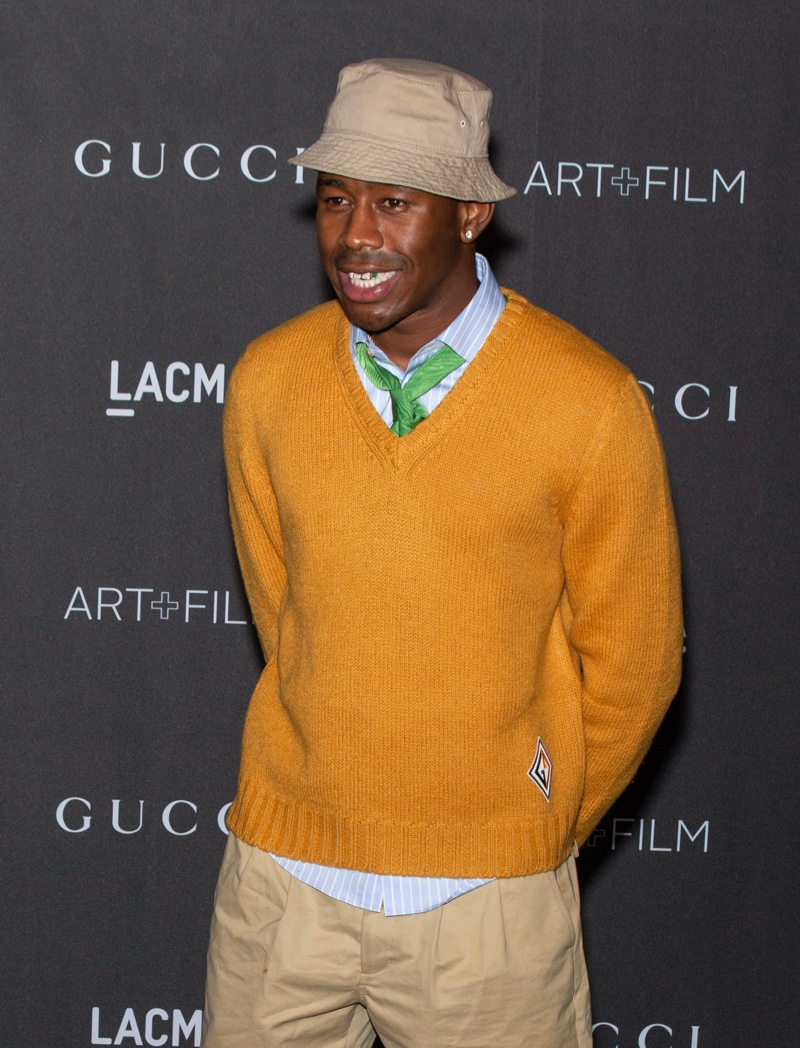 Tyler, The Creator
You can't find many people who look this good in bucket hats and pastel sweaters. Over a decade ago, Tyler burst into the rap scene as the head of Odd Future, and since then, he has been influencing younger people with his consistent, colorful skatewear. Supreme would be nothing without The Creator. He exposed it to millions of teenagers and made it one of the world's most known brands. 
A few years ago, he co-founded the Odd Future clothing brand. It consists of California party-style clothing. Just like Tyler's clothes, OF lines are very colorful. Right now, he is focused on creating his own streetwear brand called GOLF.
Kid Cudi
Kid Cudi likes mixing streetwear with high fashion elegance. You will most likely see him with his kicks paired with Louis Vuitton and APC jeans. His most notable style choice can be seen in the "Mr. Rager" video as it puts his Surface to Air collaboration in the spotlight. He dedicates a lot of his time to his fashion brands, and he does it perfectly. 
Following his style may bring some new ideas. The one thing you can be sure about Cudi is authenticity. You just know that he is no stranger to embracing his own style.
The Bottom Line
The world of hip-hop and rap has many different styles. Some are more elegant than others, some a little trashy, but almost all of these designs are considered modern high-end. Rappers are the new style icons for millions of people all over the world. Instagram's feed is full of amazing photos of rappers showing off their new brands and clothes. 
Once rejected child's fashion became the new standard for the younger generation. All men you could find on this list repeatedly show that they make the rules and don't care what other people think. Just remind yourself of that time when Kanye convinced the whole generation to dress in what seemed to be a post-apocalyptic Flashdance.