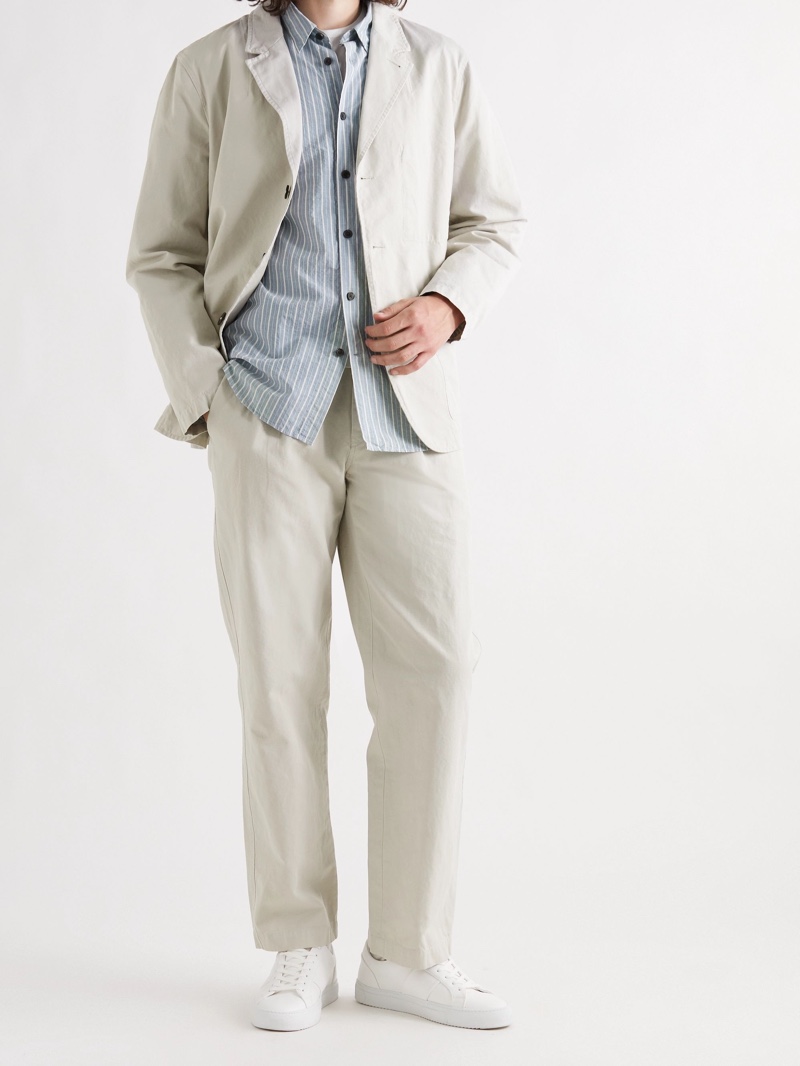 Linen pants are an extremely versatile choice for your closet. Any man can add this piece to his wardrobe effectively, thanks to the do-it-all nature of a good pair of linen pants. Whether you're interested in adding more cool, casual attire to your closet or you need workwear that's not heavy in the warm-weather months; linen pants have you covered. Try these styles.
Pleated Linen Trousers
If you're looking for a neat, professional look that's still cool and comfortable for summer, pleated linen trousers are a work-ready option. Pleated trousers have returned to the forefront of the men's fashion scene, providing a neat and tailored look. These pants look best with an Oxford shirt. Top off your wardrobe with a suit jacket if you're indoors and need to keep your look more formal. Dress shoes will help you maintain your professionalism from top to bottom.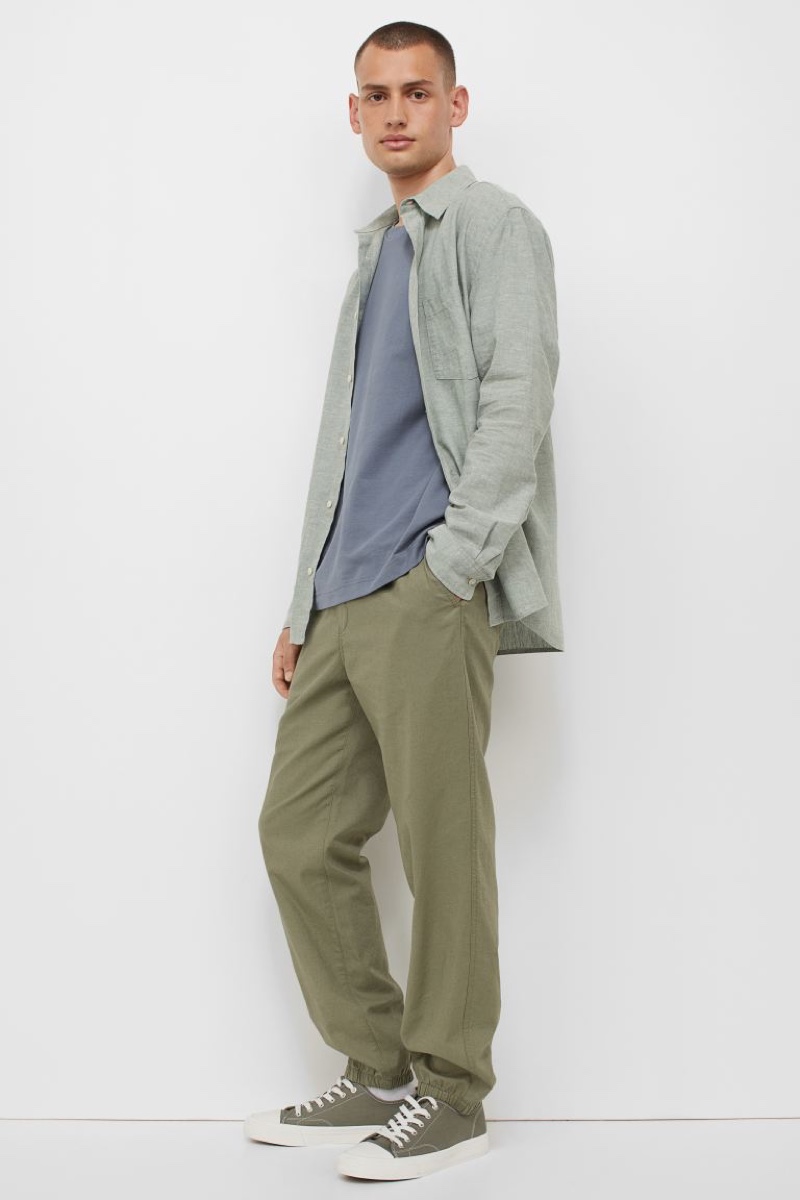 Drawstring Linen Pants
For summer comfort, drawstring linen pants are the ideal choice. These pants provide a laid-back beach-ready look that's perfect for any vacation or weekend excursion. It's hard to go wrong when you're styling your outfit around a pair of casual drawstring pants. Wear them with a T-shirt or tank top and sandals for the ultimate in summer casual clothing. If you want to dress up the look a bit for dinner and drinks, toss an open button-front shirt on top and swap your sandals for loafers.
Striped Linen Pants
Sleek stripes are a great way to add interest to your linen pants. Vertical pinstripes add a simple style with minimal effort. Bright colors are one of the top summer 2021 men's fashion trends and one that you can easily incorporate into this style. Choose red pants with white stripes, or try for a multicolored stripe that's as bold and exciting as the summer months ahead. Stick with a simple monochromatic shirt to complete this outfit, such as a white button-front top.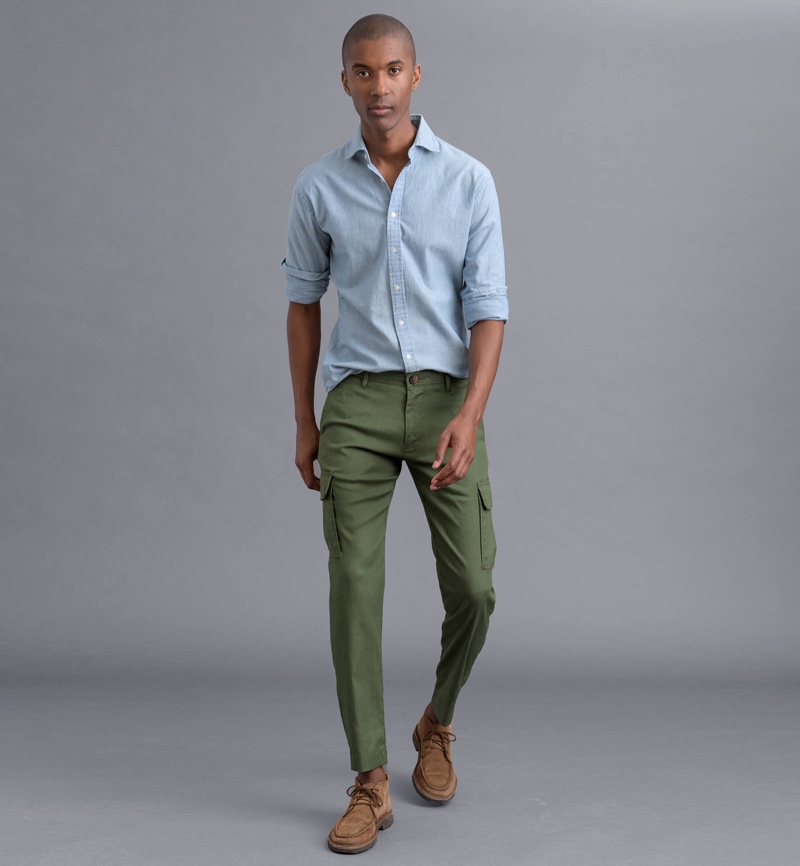 Linen Cargo Pants
Linen cargo pants are a functional choice for the summer months. Wear these pants for all your casual weekend or afternoon activities. The myriad pockets make them great for camping, hiking, or other activities where you want to keep various bits and pieces with you. Linen cargo pants are a breathable choice that's welcome at any cookout or tailgating event as well. These pants can complement a simple T-shirt, but they can also get some added style from a short-sleeved button-down shirt on top.
Wide-Leg Linen Pants
Wide-leg trousers are coming back into style. They're supremely comfortable but can present some tricky situations when it comes to keeping your look from becoming too sloppy. When you're styling an outfit with wide-leg linen pants, it's best to stick with a more fitted shirt on top so that you're not entirely shapeless.
A black shirt and shoes will look sleek and well-coordinated while also giving you a slimming effect on top that enhances the overall outfit. Add a few pairs of linen pants to your closet, and you can enjoy the smooth, lightweight comfort of this wardrobe piece all summer long.