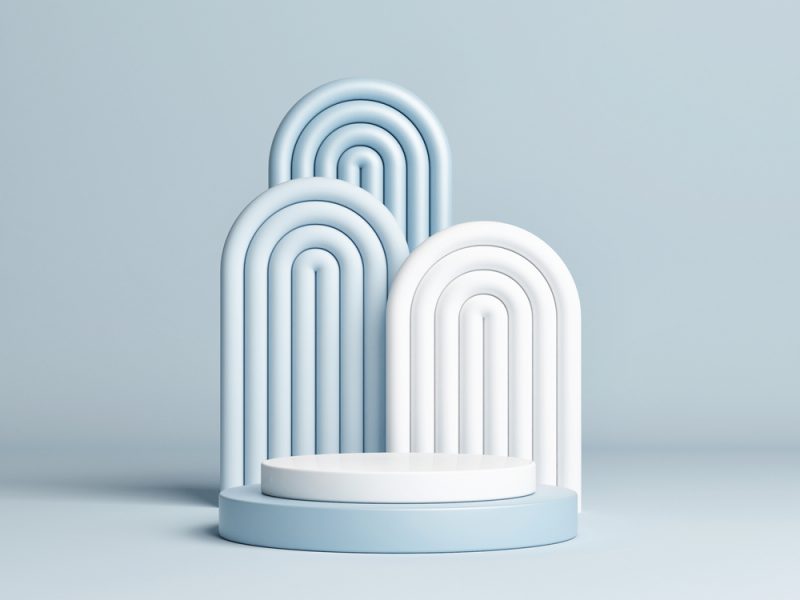 In the past few years, 3D printing technology has been shaping the fashion industry for good. Among the niche's various applications, the technology is exclusively engaged in the high sewing and high dressmaking segment. It's offering more complex printed designs that were harder to imagine before. Fashion designers realize the design freedom offered by 3D printing technology, especially for creating complex shapes.
Be it footwear, accessories, or a complete dress, 3D printing is offering individuals to try different patterns and designs that weren't usual before. Design trends are inclining towards being more unique, personalized, and sustainable. An important factor in making 3D printing an intriguing substitute for traditional techniques is its ability to create fascinating designs with reduced waste.
So, let's look at what 3D printing has given to the fashion industry and help businesses attain design goals in a much easier way.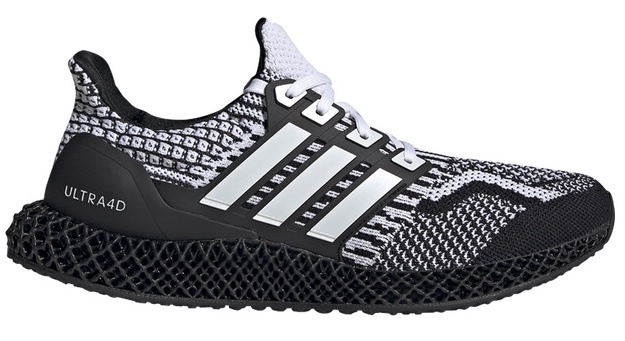 1. Shoes
You can notice the complex intermingling of two different ropes at the head of these shoes. These ropes that get thin towards the head emerge from the wide tails. They criss-cross over each other right in the middle to produce some perfect symmetry. Because herein, the right cross-section of this shoe makes up for an exactly similar left!
The final version of these shoes was made for catwalks using PA12 (nylon). Made by Annie Foo – a designer who specializes in designing high-end 3D printed shoes. Her Instagram page contains all the images of shoes made by her. The one that we have pointed here is created using HP's Multi Jet Fusion 4200.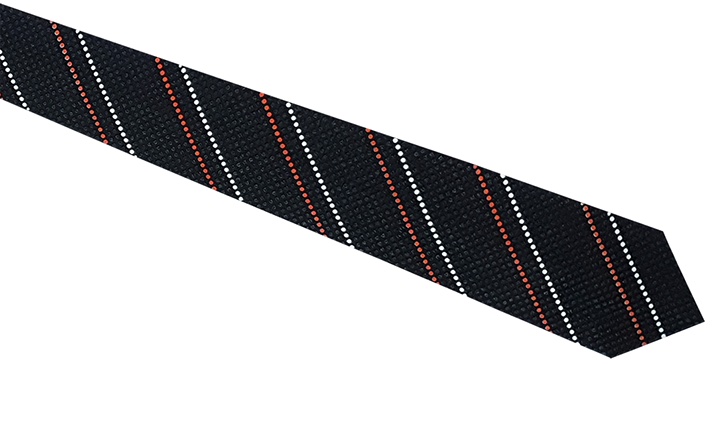 2. Tie
If there is an accessory that adds an immense amount of stylish touch to men's clothing, it is the Tie. Building on this logic, an Italian company named VIP TIE exclusively 3D prints Ties, Bowties, and Pochette. They also provide you a service to personalize your Tie. All of their products showcase a benchmark of innovation and luxury combined.
All VIP TIE products are sustainable, water-saving, eco-friendly, organic, recyclable, and made from techniques that produce zero-waste. Ties produced by this company are made of extraordinary procedures and materials. They have ties made using hand craftsmanship, embroidery, 3D printing, exotic leather, mother of pearl, carbon fiber, silver, gold, and silver-plated solid. Not only can you customize your products by collaborating with VIP TIE, but also give yourself a Tie made from 80 percent material that's 100 percent environmentally friendly.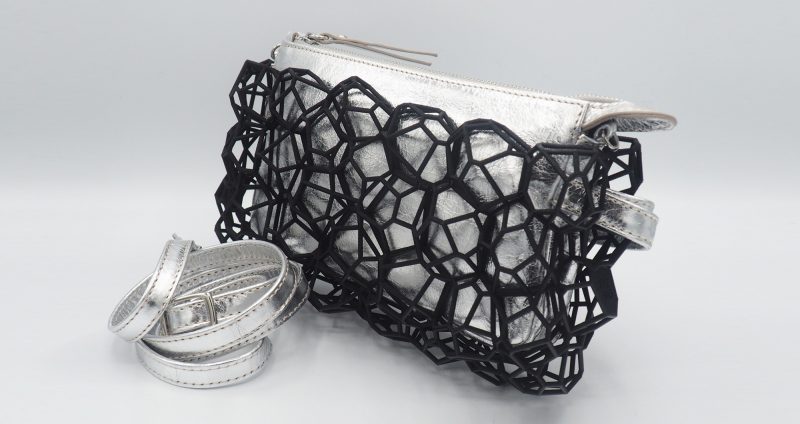 3. Bag
Women have taught the world how to carry one's comfort zone in one's bag. Associating women's accessories to 3D printing, an Italian company based in Turin, XYZBAG, has dedicated itself to manufacturing personalized handbags. Building three different products, the company offers several design options that you do not get to see often.
The best part is that you can order one too. Although black is a standard color XYZ BAG provides, you can choose from other colors and the design you like.
For creating a handbag, XYZBAG generally uses SLS 3D printing technology and Multi Jet Fusion technology patented by HP. The company makes complete utilization of the design freedom provided by 3D printing technology to make complex handbags that the world has never seen before.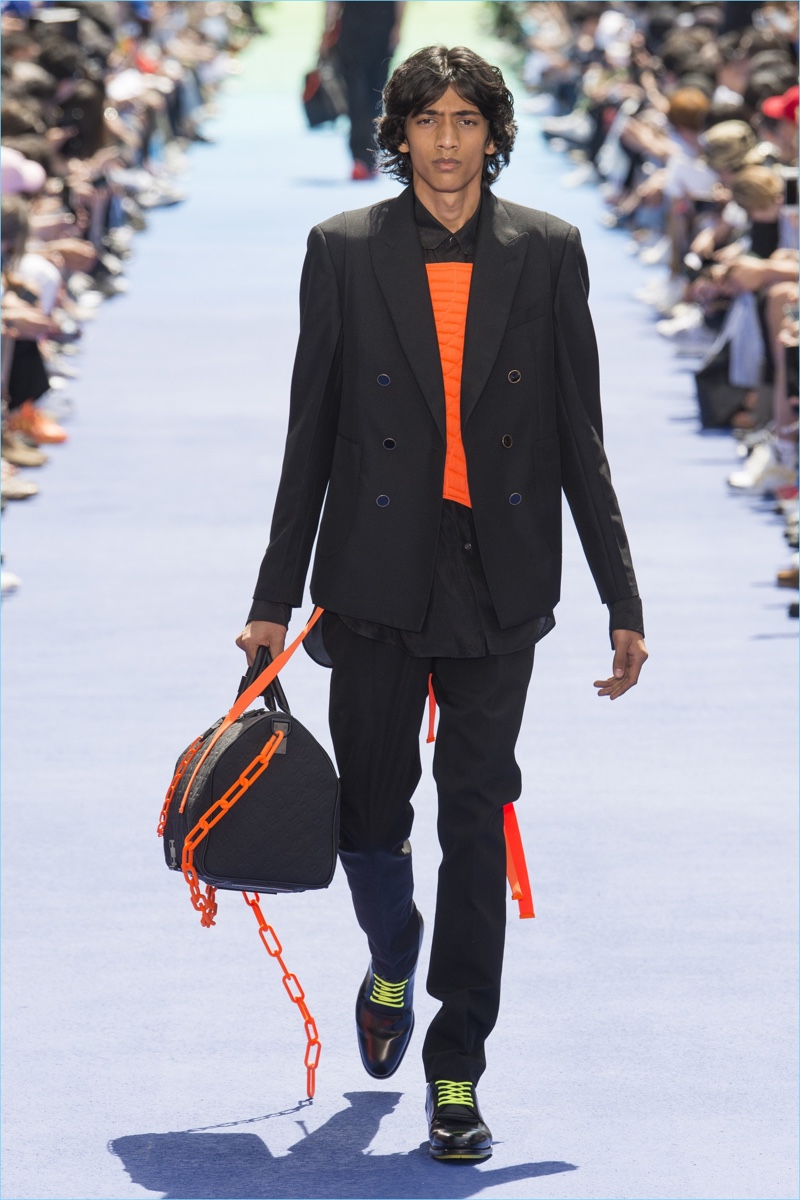 4. Jewelry
Berlin-based startup VOJD utilizes 3D printing technologies such as SLS, DMLS, binder-jetting, and SLA for creating jewelry and other accessories. The items catered by this company are known to have an unmatched level of design and quality. Keeping one of its feet in modern innovation, the company places its other feet in traditional craftsmanship. Such a balance lets the company promote its vision of accomplishing a synergy between luxury and progression.
Apart from offering its jewelry collections, the company also works with luxurious fashion labels like Kenzo, Acne Studios, Louis Vuitton, Alexander McQueen, and Carolina Herrera. VOJD assists them in combining 3D printing with their existing collections. Check out Pick3Dprinter's list of the best jewelry 3D Printers that designers like to use.
5. Dress
This is the segment wherein most of the fashion designers are focusing currently. And that's the same reason why we have curated a list of some of the amazing works involving different materials and design perfection.
Collaborating with GE Additive and Protolabs, Zac Posen 3D printed a dress called "Rose." Worn by model Jourdan Dunn, Rose was featured at Met Gala, 2019.
Dutch designer Anouk Wipprecht made use of 3D printing technology to fabricate a dress named Proximity. The dress brought into reality by her detects movement nearby the wearer. Proximity can create a barrier if very close movements of the person next to the wearer are detected. The designer has used SLS and Stratasys' Polyjet 3D printing technology to create this intelligent fashion piece.
Julia Daviy has been working on creating fashion dresses using 3D printing technology since 2017. Her Zero Waste 3D printed personalized skirt is one of the benchmarks that the industry has achieved using state-of-the-art technology.
Israeli stylist Ganit Goldstein illustrates the significance of starting her work with a 3D body scan and how it helps adjust designs to a particular silhouette. Her first collection, named Between the Layers, features seven garments and six pairs of shoes for printing which she has made use of Stratasys' machines.
The Conclusion
Currently, the bright intermingling of fashion and 3D printing gives us foresight that there lies the immense scope for a shining future. The above mentioned are just some of the examples in general segments. The potential of 3D printing is impactful enough to redefine every category that we've evolved to classify under fashion.
Having stated so, there are also some challenges that we need to overcome to get there. One of them is the enormous use of electricity for operating these machines, skilled labor in designing and implementation being the other! But with the passage of time and increasing accessibility, hopefully, we will find solutions to these problems while taking complete advantage of this revolutionary technology. And, we certainly wait to see more 3D printed fashion designs in the years to come.