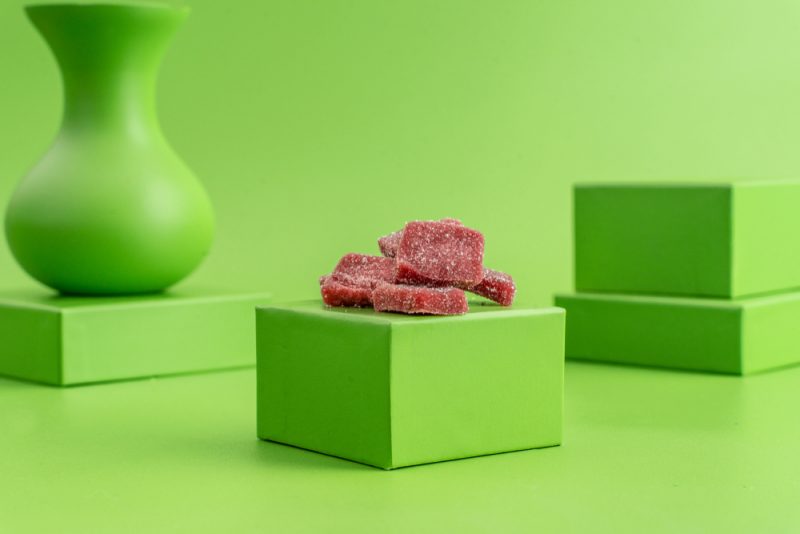 Fortunately, you can order CBD gummies online for one less thing on your list. For all the rest, try taking some gummies before you head out to make your trip the smoothest yet. Whether you love shopping or hate it, CBD gummies will help you breeze through even the most grueling retail adventures.
1. Smile Despite the Crowd
Even if you like to shop, crowds of other people who also love to shop may not be your bag (pun slightly intended). Weekends are an especially busy time in the retail sector, but if you have a Monday through Friday job, busy Saturday afternoons are pretty much your only option for big shopping trips. CBD gummies can help you keep your cool when someone ducks in front of you to grab the last Armani tie that was on sale.
2. Your Feet, Knees, and Back Will Thank You
Walking all day long on concrete sidewalks and floors can do a number on your back. CBD gummies before you shop will help prevent stiffness before you even get started, and CBD gummies for pain after you shop will help reduce the inflammation that leads to sore muscles and joints.
3. Long Lines? No Problem
People hate standing in line, but of course, there is no avoiding it in a busy store. CBD gummies release serotonin, helping you relax despite the guy in front of you who is shuffling through a book full of expired coupons.
4. Decisions are No Big Deal With CBD
Decision-making abilities become impaired when you are stressed. Making choices all day can lead to decision overload, but CBD helps you stay focused. When you are feeling burned out, but you still have five things on your list to find, pause to take some CBD gummies, and relax. It will help you check off your remaining items in no time.
5. The List
You may have gotten your list-making down to a science, but they still seem always to be something you forgot. Dealing with a crowded store may have you distracted, but CBD gummies before you shop will help you stay focused so you can get all the things on your list in the first go around the store.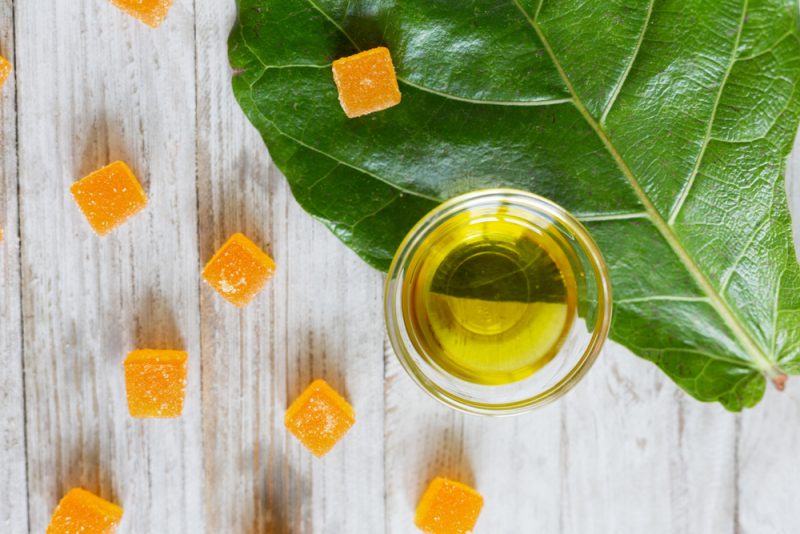 6. Control Yourself
When you save a bunch of money on a hot item, you may be tempted to spend it elsewhere. If you are shopping on a budget, however, you should think twice. That extra money may be better spent paying for your parking, or maybe even a nice dinner at the end of the day. As mentioned earlier, CBD helps your decision-making skills by relaxing you so you can think more clearly. Take some CBD gummies before you shop to prevent yourself from buying fifteen pairs of Gucci socks because there was a killer deal.
7. Beat Fitting Room Fatigue
You may have the kind of body where you can pick up an item and know it fits because of the size on the tag. If this is you, congratulations. For the rest of us, diving in and out of clothes that may or may not fit—for hours on end—can remind us of muscles we forgot we had. Not to mention the awkward positions we may find ourselves in trying to slip into the tenth pair of skinny jeans at the store with fitting rooms to match the jeans. CBD can help you stay flexible throughout the day, so you don't end up on the floor with one leg in a pair of pants, and one leg out.
8. Lighten Your Load
Walking all day. Standing in line. Fitting room gymnastics. Shopping trips can be quite a workout. Being sore and tired at the end of the day may have you wanting to leave your bags on the sidewalk, despite your excitement over all the great purchases you just made. CBD can help you push through and carry those bags for the home stretch. You've got this. You need to find your car.
9. Park Your Parking Frustration
Parking can be just as frustrating at the end of your trip as it is at the beginning. Hopefully, you took CBD gummies before you left, and had the level-headedness to remember to take a picture of where you parked. If not, take some CBD now, and accompany it with a few deep breaths. Maybe you can channel the parking gods, click your heels, end up in your car before you even open your eyes.
10. Sweet Dreams in Your New Silk Sheets
With the help of CBD gummies, you managed to get through your day, get everything on your list without injury or incident, and even find your car in the end. Take some CBD gummies for pain before you drift off to dreamland to help you fall asleep and stay asleep without nagging stiff muscles keeping you awake all night. Wake up feeling fabulous and ready to put on your latest new look.