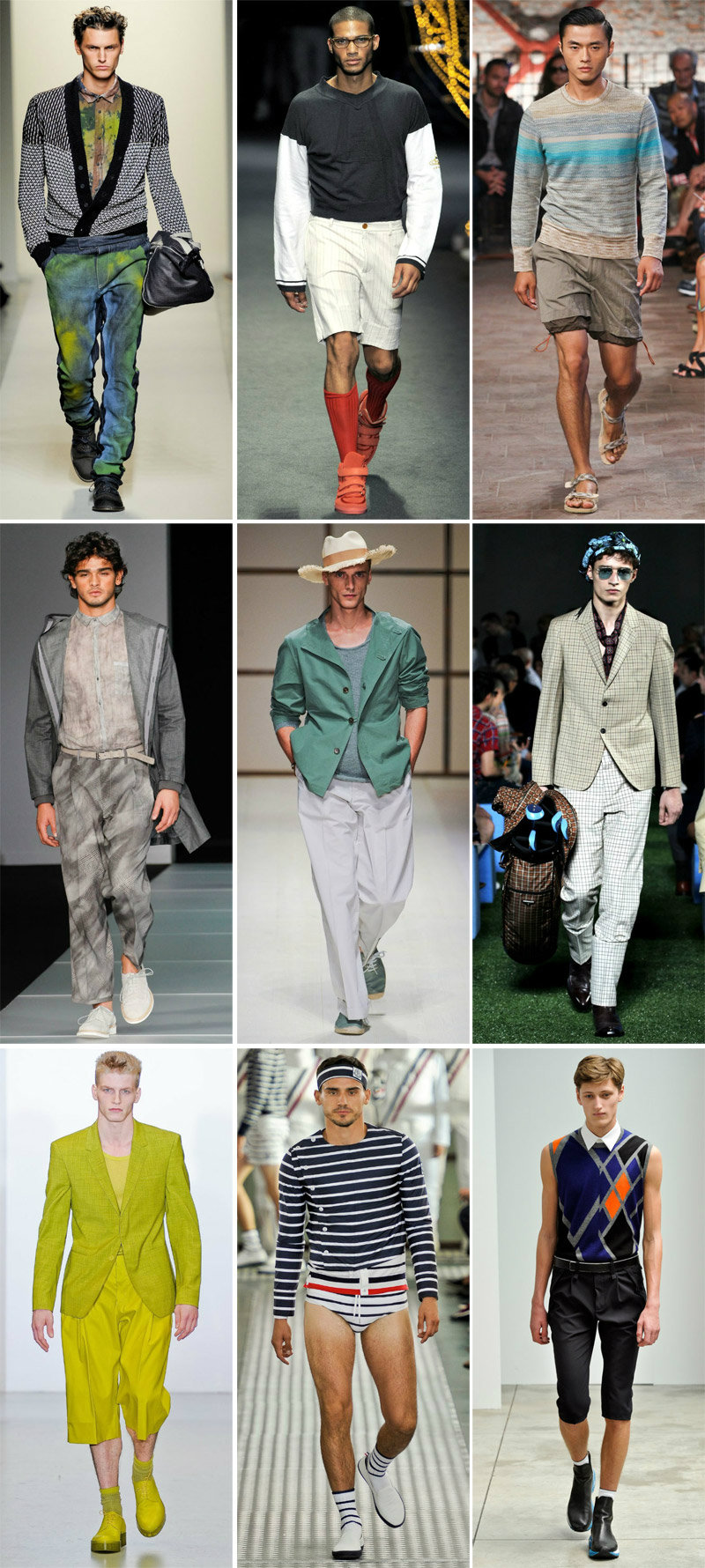 Some Like It Hot…OR Cold–The second day of Milan Fashion Week presented a spring season that was remarkably covered. Save for a little leg, jackets and knits dominated the catwalk. Ermanno Scervino delivered sportswear a playful hand with fantastic disheveled ensembles. Meanwhile, Pringle of Scotland revealed a narrow silhouette with knits that could only hope to revel Missoni's beloved lineup of colorful spring hued knitwear. On the other hand, Emporio Armani looked to a gray palette to emphasize prints of a graphic nature, while Thom Browne let the stripes do the talking in his latest collection for Moncler Gamme Bleu. From the raw edges of others to the romance of billowing silhouettes at Salvatore Ferragamo, Prada kept the momentum going with their men hitting the green for a classic outing with eccentric detailing. Making their way through a crowd, Trussardi's men needed an escort, revealing a chic lineup of travel accessories. On the more grounded path, Calvin Klein and Vivienne Westwood shared a love for athletics. While Klein's men were ready to hit the gym for those perfect beach bods, Westwood's strapping gents were readying for the summer 2012 Olympics in London. Finally, walking to a beat of his own, Bottega Veneta's man donned a wonderful tapestry of color, painting modern silhouettes with vibrant colors of the season.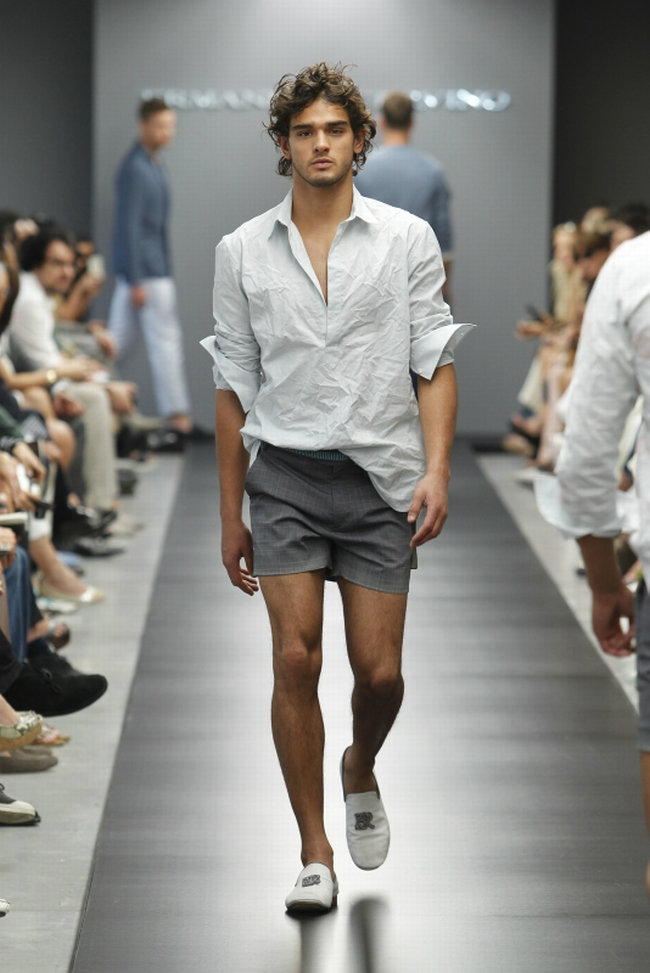 Ermanno Scervino Spring 2012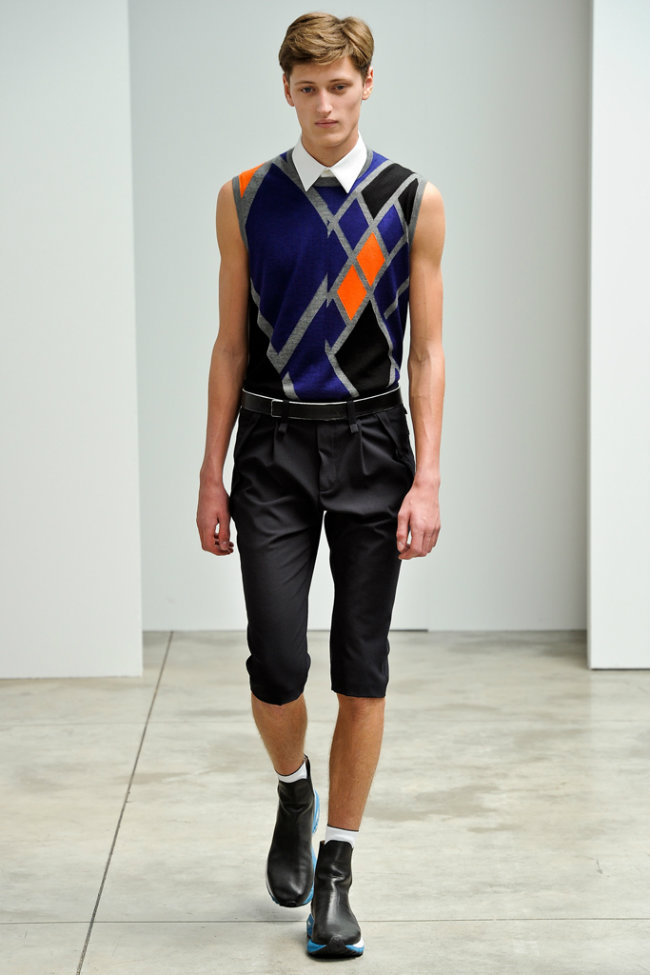 Pringle of Scotland Spring 2012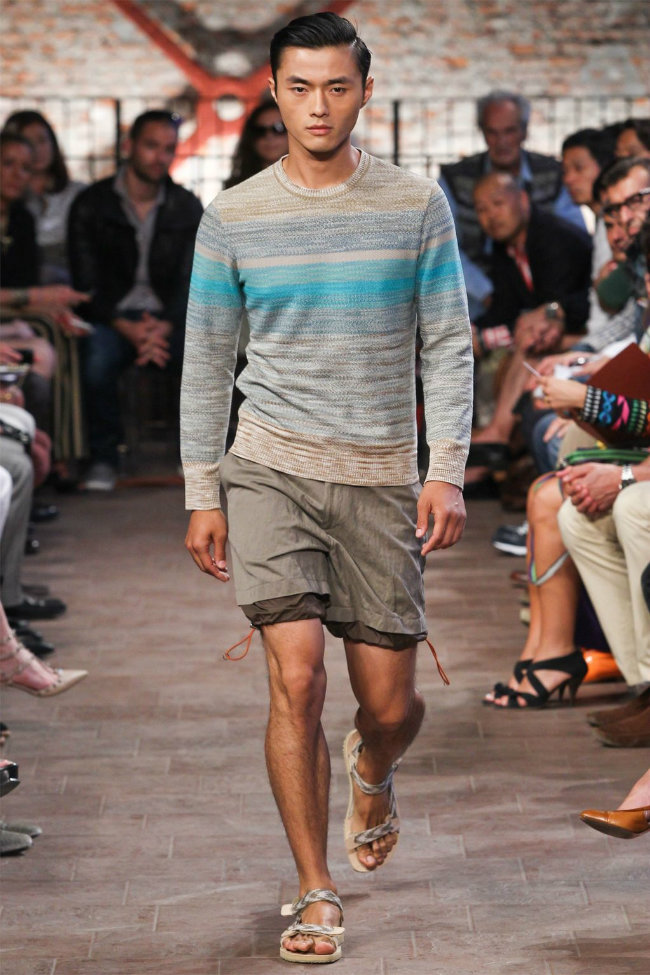 Missoni Spring 2012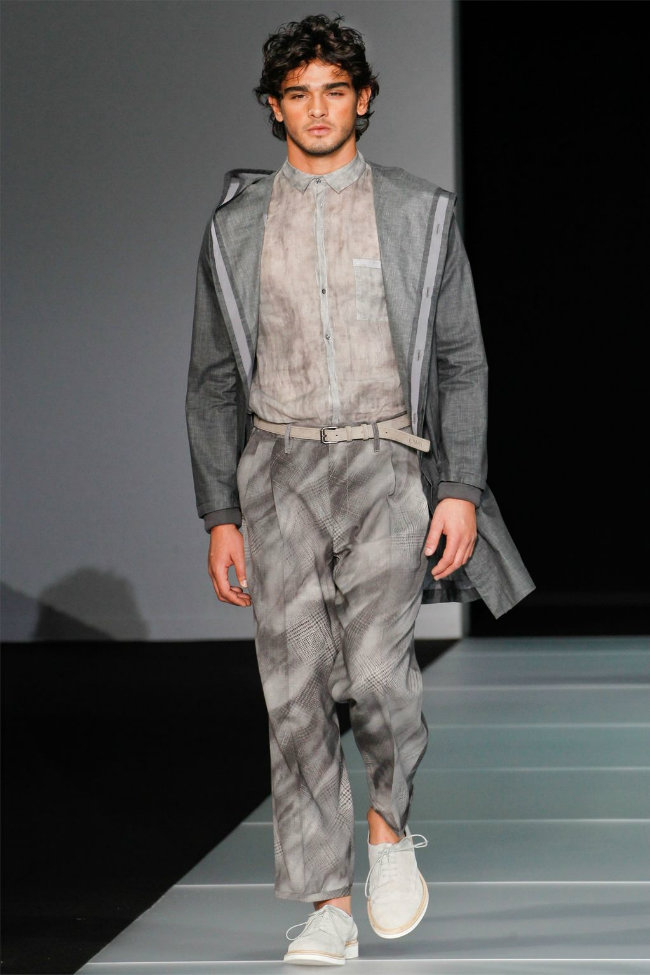 Emporio Armani Spring 2012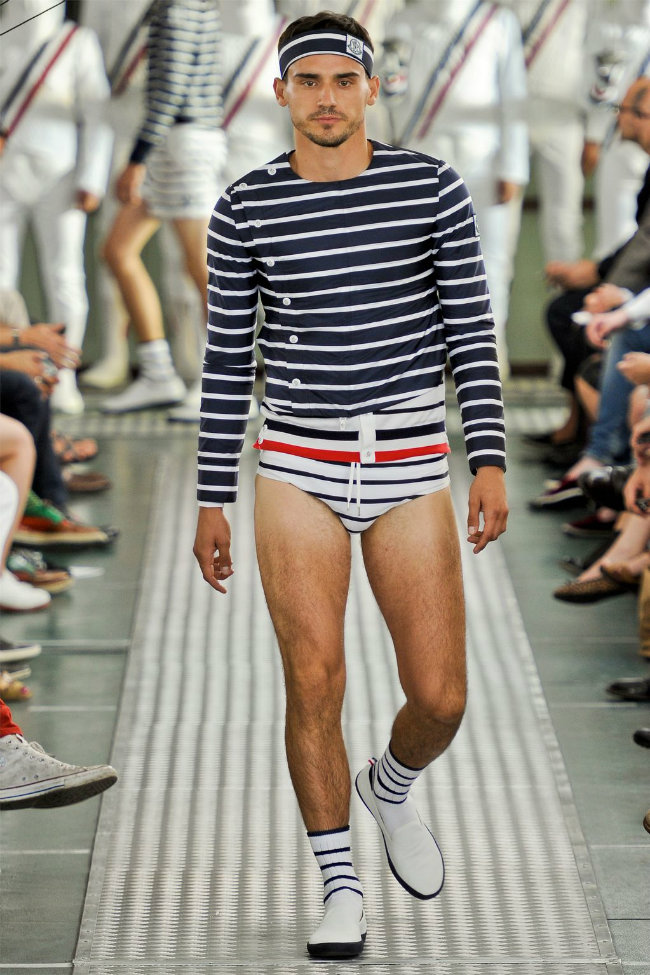 Moncler Gamme Bleu Spring 2012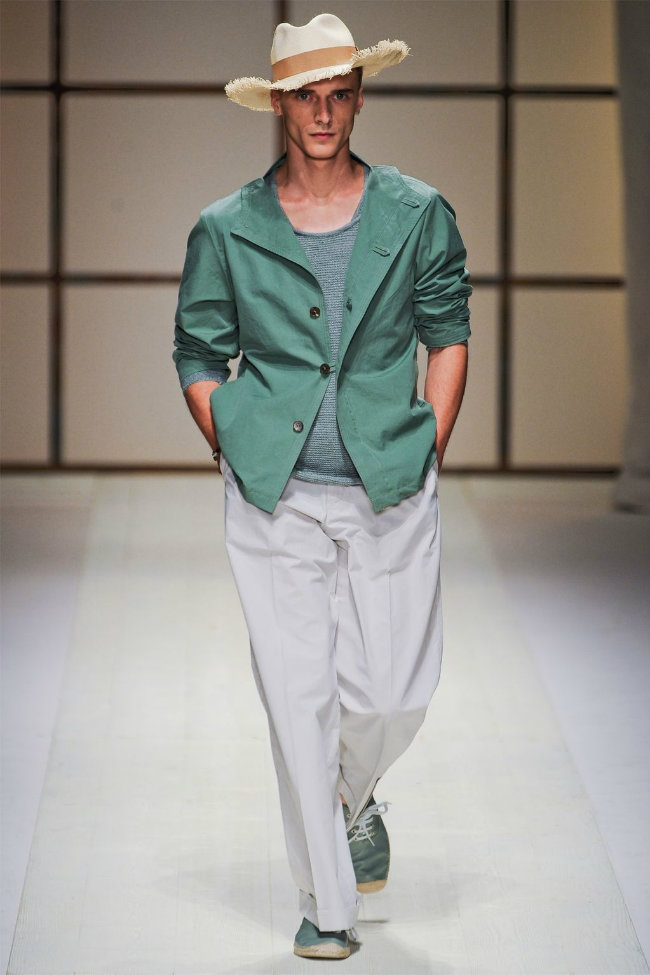 Salvatore Ferragamo Spring 2012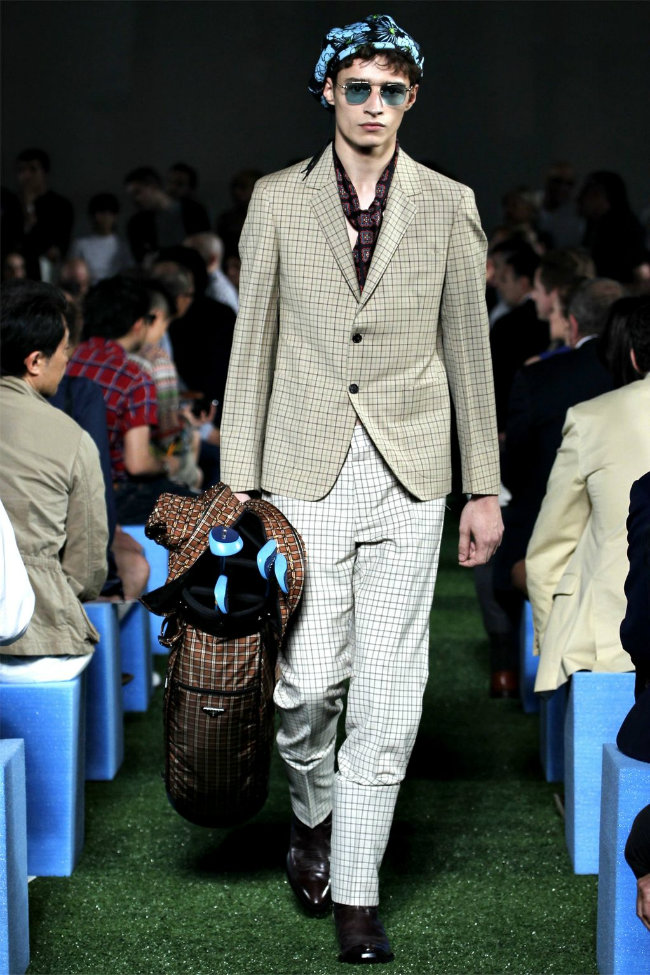 Prada Spring 2012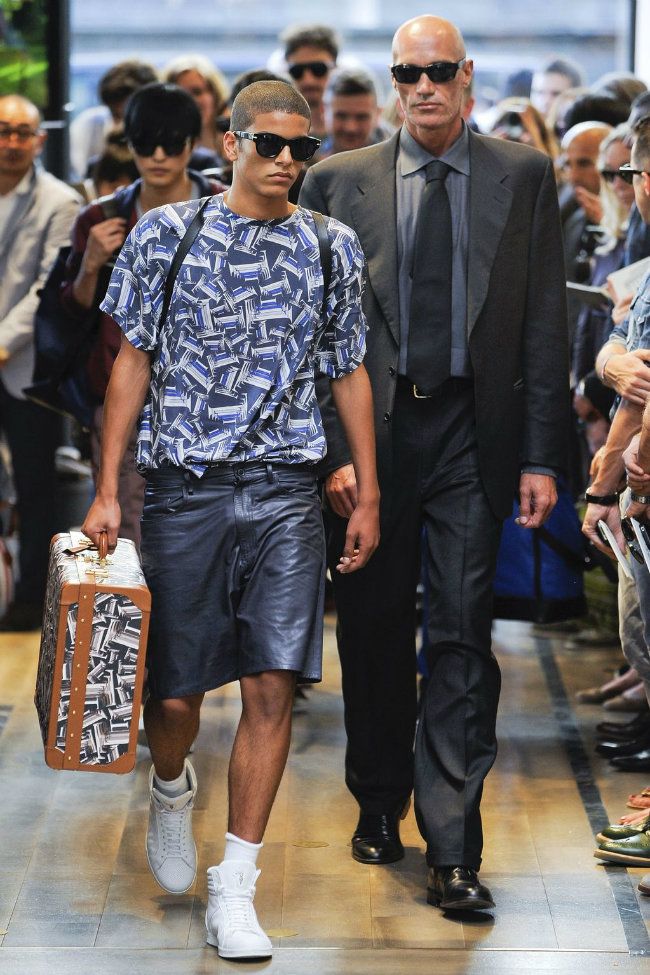 Trussardi Spring 2012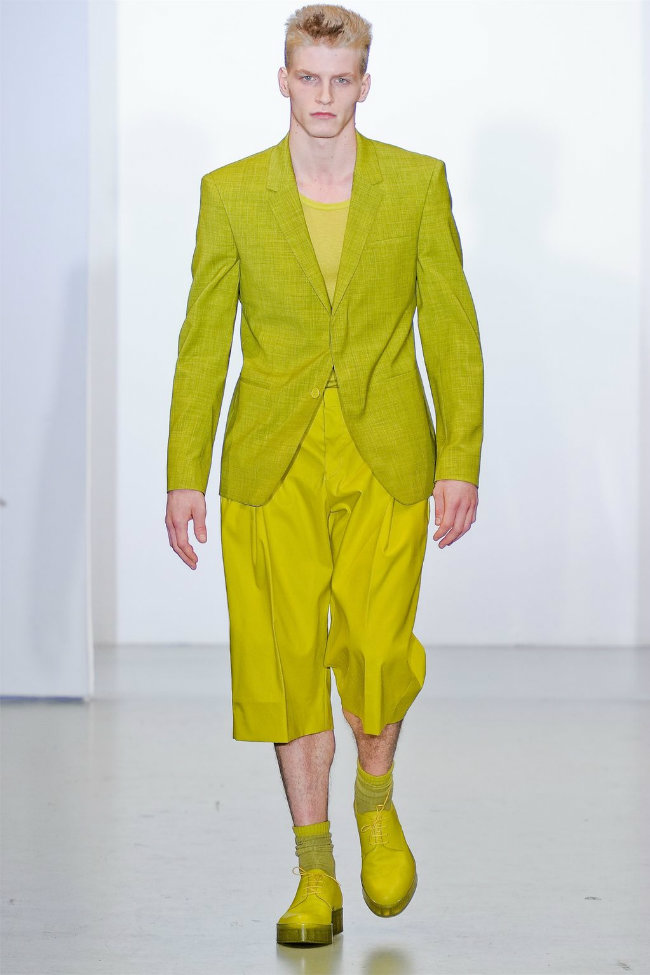 Calvin Klein Spring 2012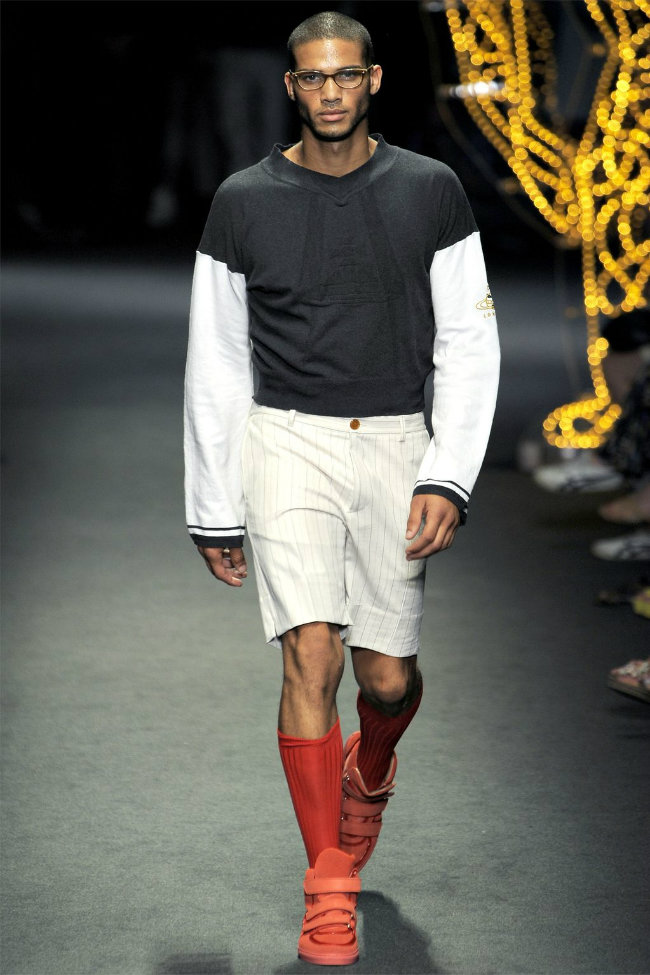 Vivienne Westwood Spring 2012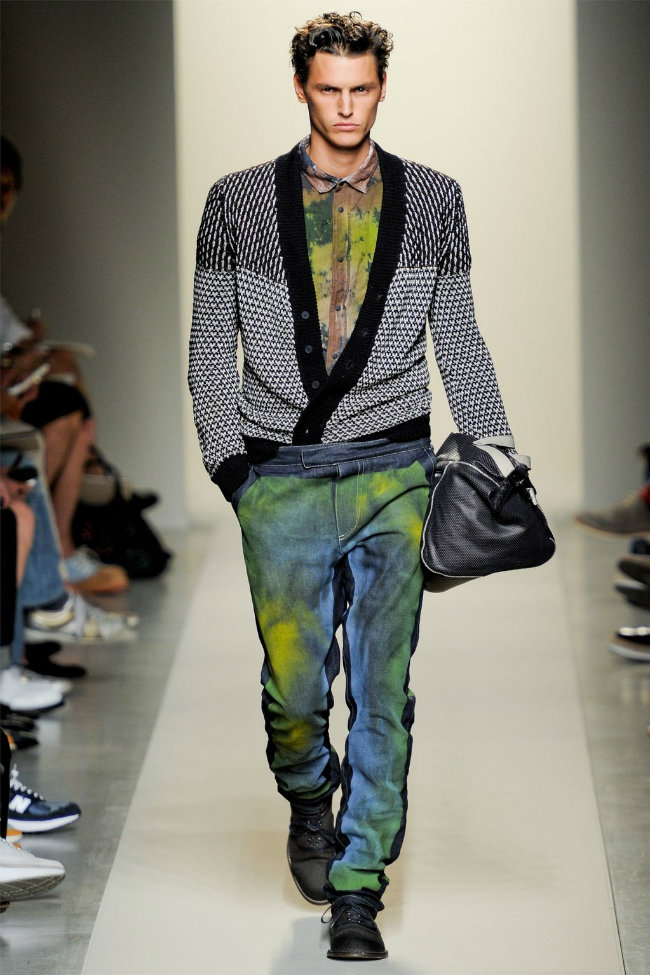 Bottega Veneta Spring 2012
View Milan Fashion Week Spring 2012: Day 1
View Milan Fashion Week Spring 2012 Schedule
Enjoyed this update?