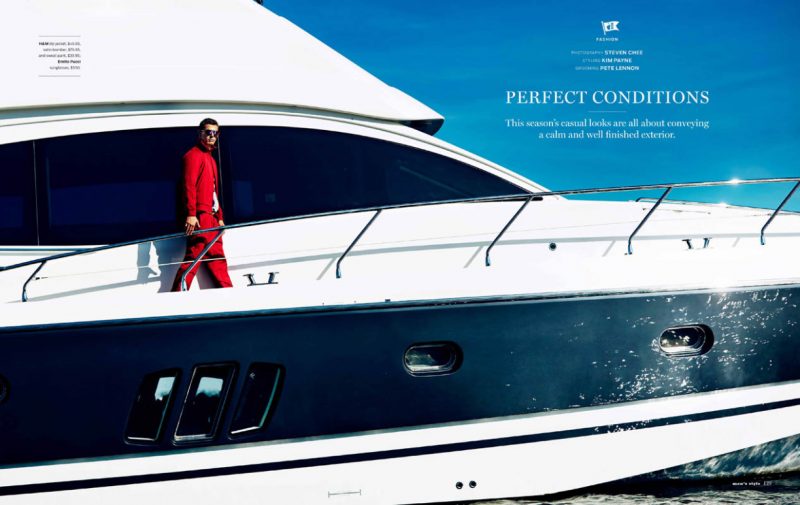 Model Jacob Hankin stars in a new fashion editorial for the June 2016 issue of Men's Style. Nautical themes and sporty attires come together with a wardrobe styled by Kim Payne. Taking in a relaxed day of yachting, Jacob connects with photographer Steven Chee. Wearing an eclectic mix of fashion brands, Jacob is pictured in statement pieces such as Bottega Veneta's striped windbreaker and Louis Vuitton's embellished sweatshirt.
Related: Simons Goes Nautical with Casual Blues
Editorial: Jacob Hankin for Men's Style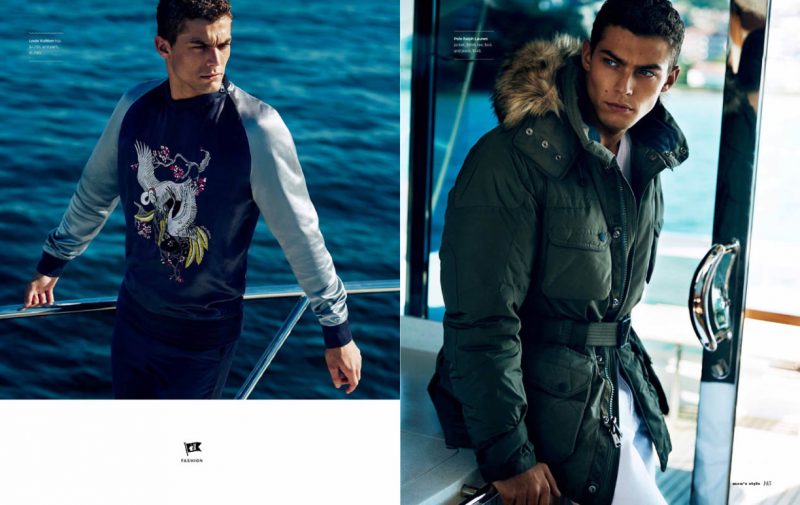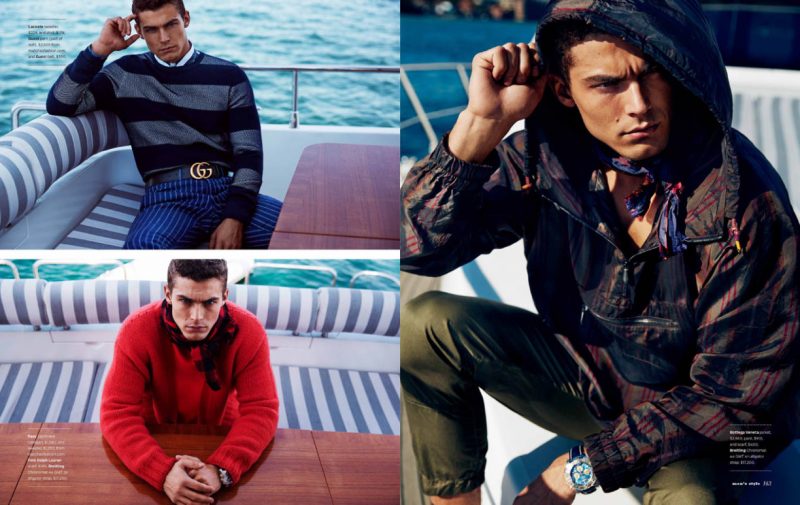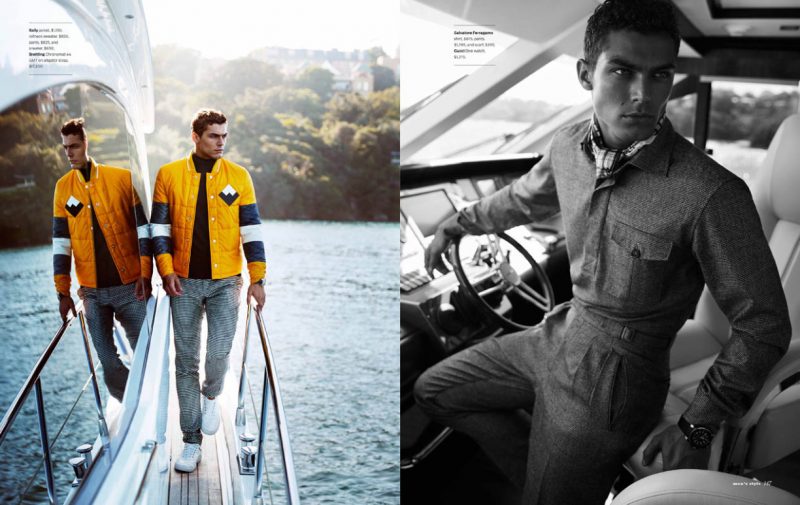 Enjoyed this update?