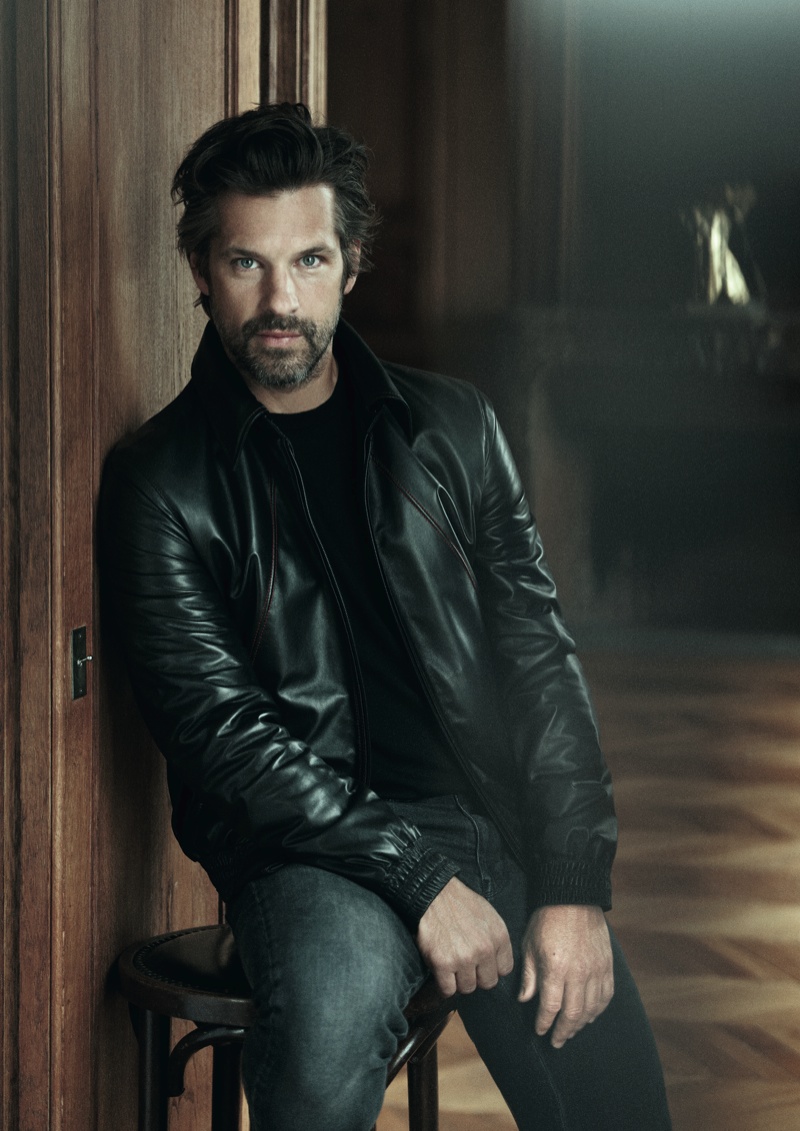 Art Exchange–French luxury label ZILLI taps artist Aaron Young for their fall/winter 2013 campaign, captured by photographer Peter Lindbergh. Known for his work with sculptures, sketches and more, Young appealed to ZILLI after the brand's communications director Alexandra Schimel-Fila was introduced to his work Burn Out, which features motorbike tire tracks on aluminum panels. The work reminded Schimel-Fila of the prints and embroidery used to line several of ZILLI's iconic jackets.
Schimel-Fila explains that "ZILLI is a brand that celebrates its rich heritage from a contemporary point of view. From a very early period we have been enthusiastic supporters of the arts and major events such as the Lyon Biennials and the Villa Medicis in Rome. This new campaign, with its innovative direction, is completely in line with our desire to further strengthen our ties with the institution that is modern art." Setting up a meeting between Young and Lindbergh in a Parisian apartment, the art direction of Magnus Naddermier resulted in modern portraits of style. Also appearing in a video for ZILLI, Young was directed by Stephen Kidd.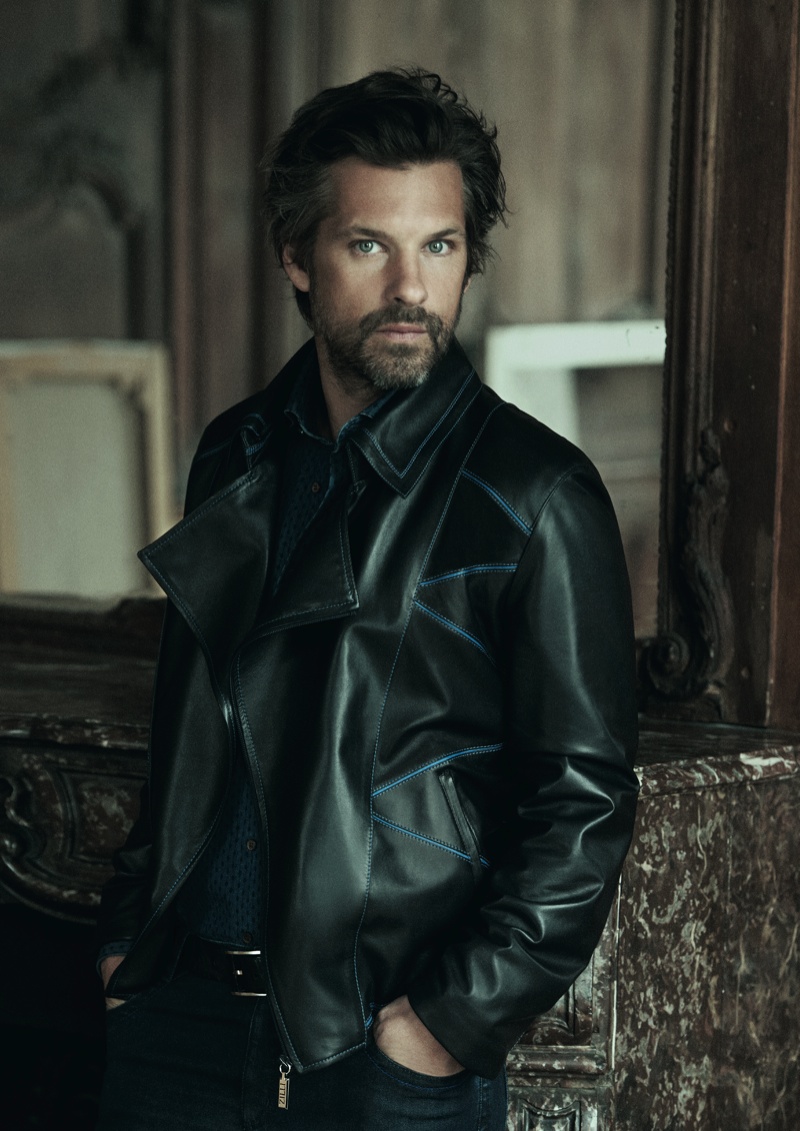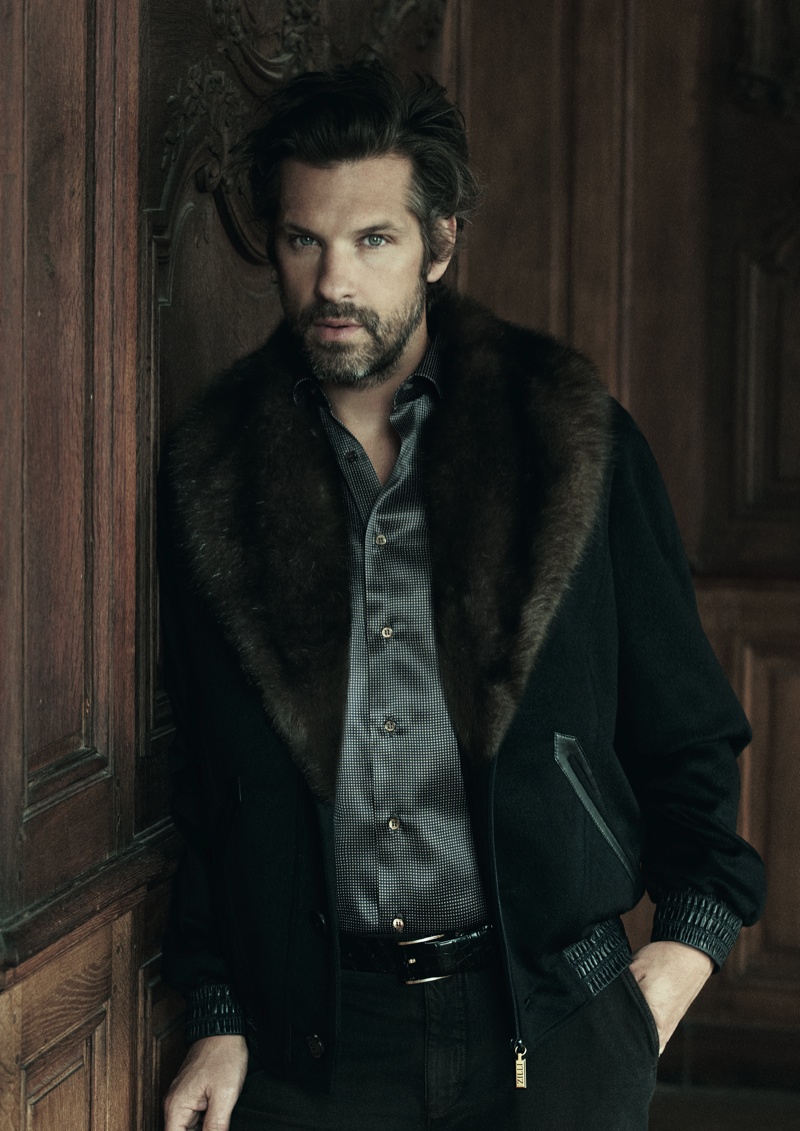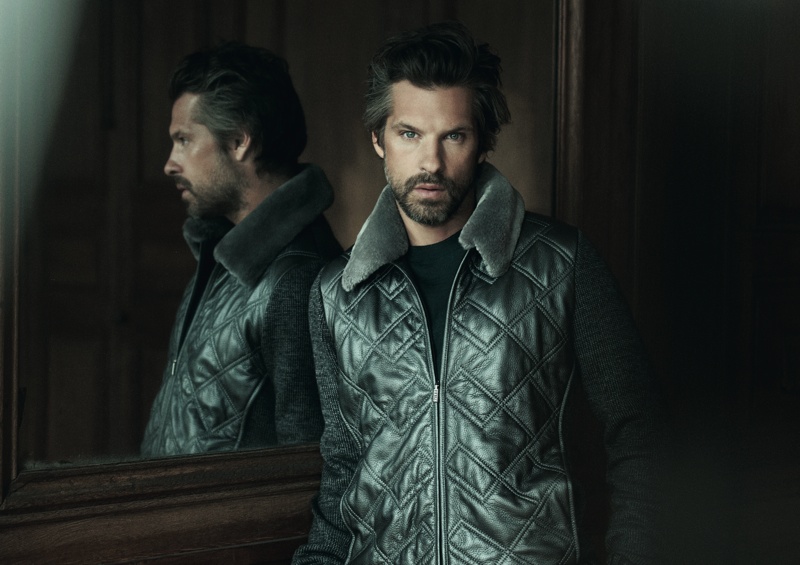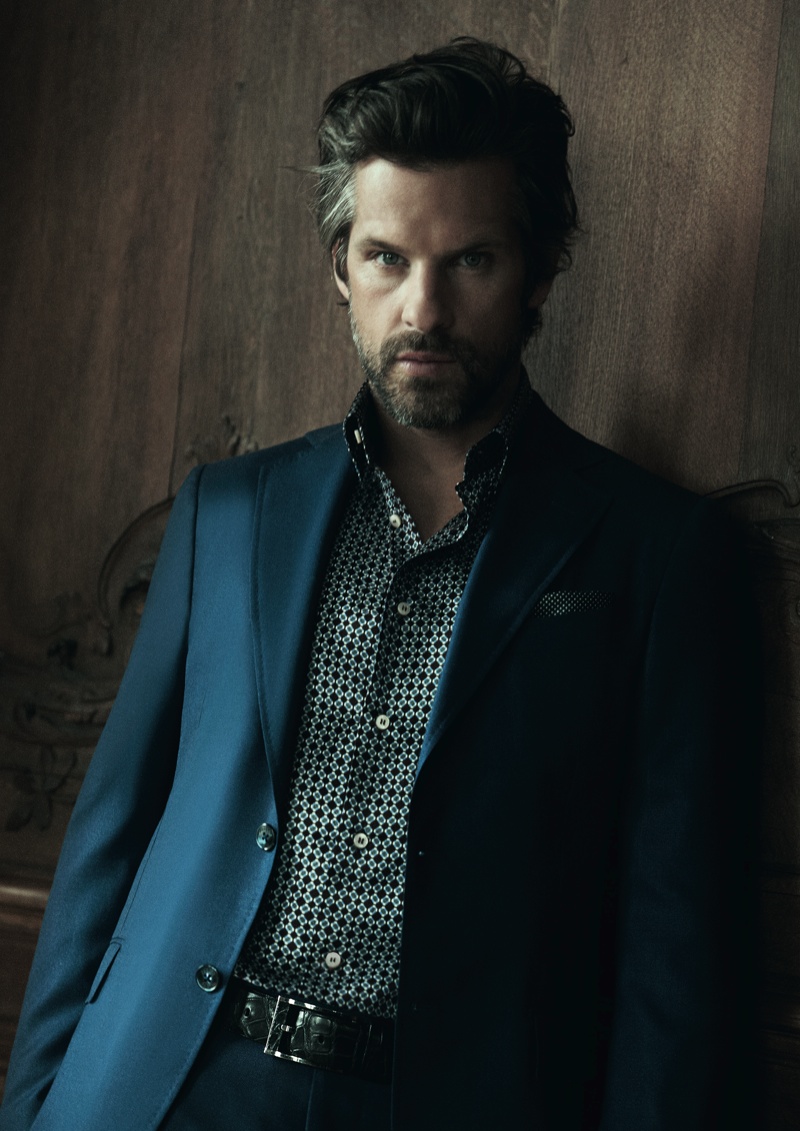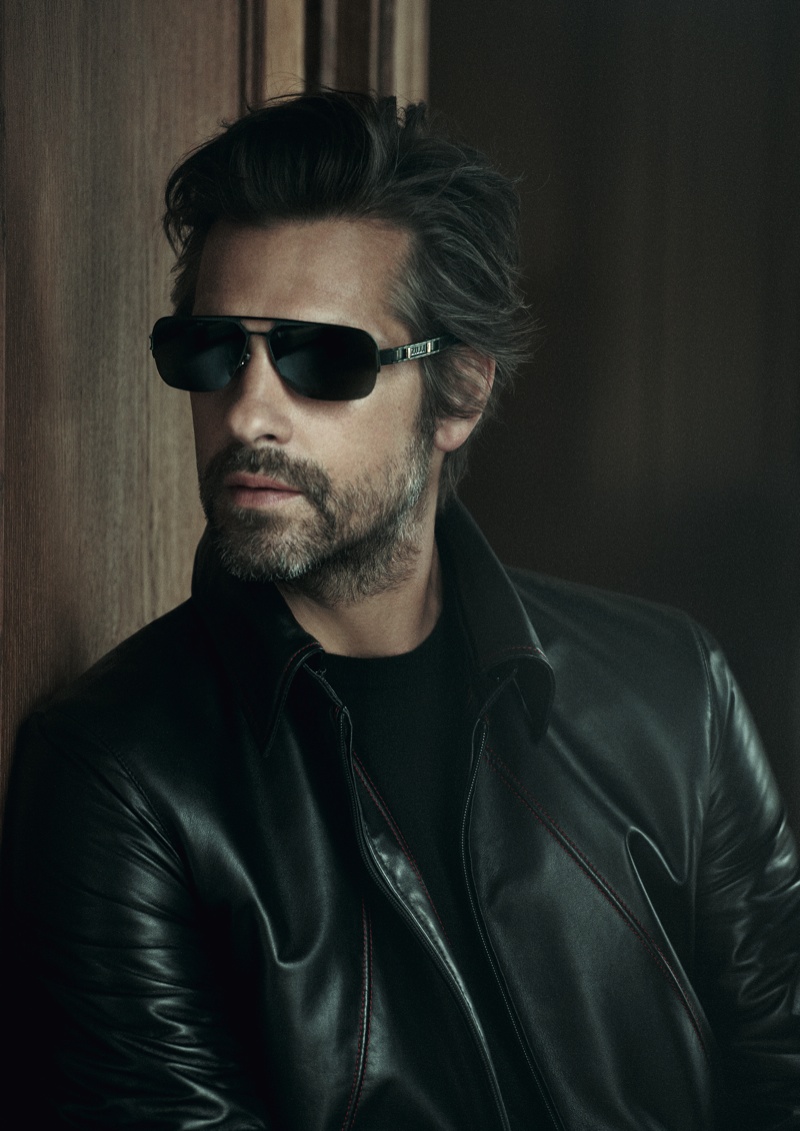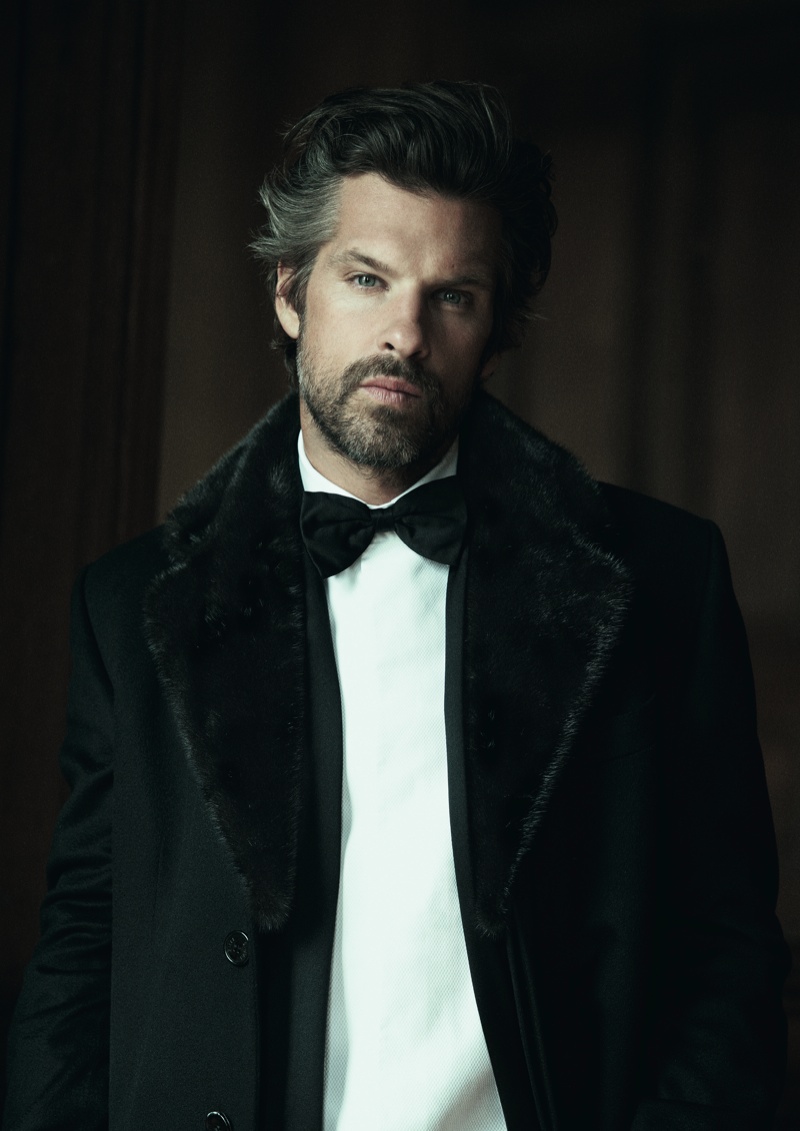 Enjoyed this update?