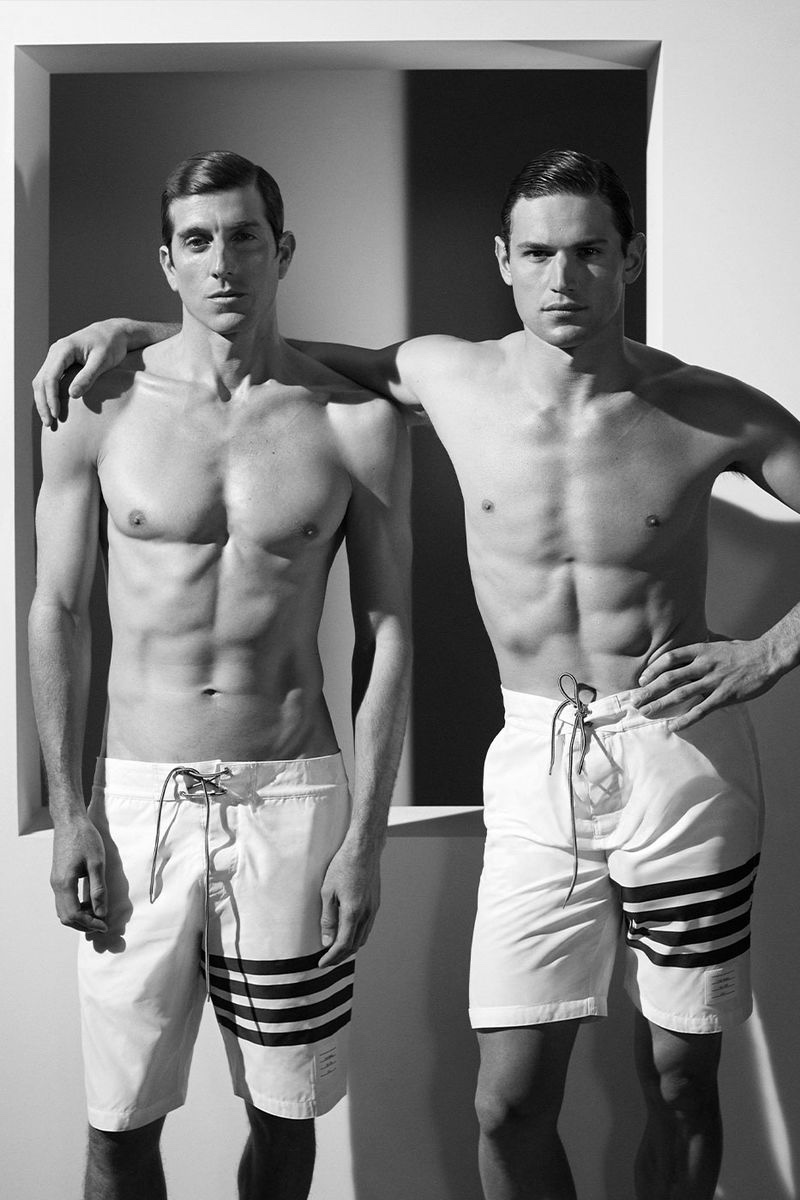 With its new swimsuit ad, Thom Browne creates a splash! The brand provocatively displays its swim styles with a story of "hers is his" and "his is hers," not missing a beat when defying convention. Models Giacomo Cavalli, Juan Heredia, and Ajok Daing are featured in the campaign. The models pose on a minimal set designed by Nicholas des Jardins to emphasize Thom Browne's swimwear.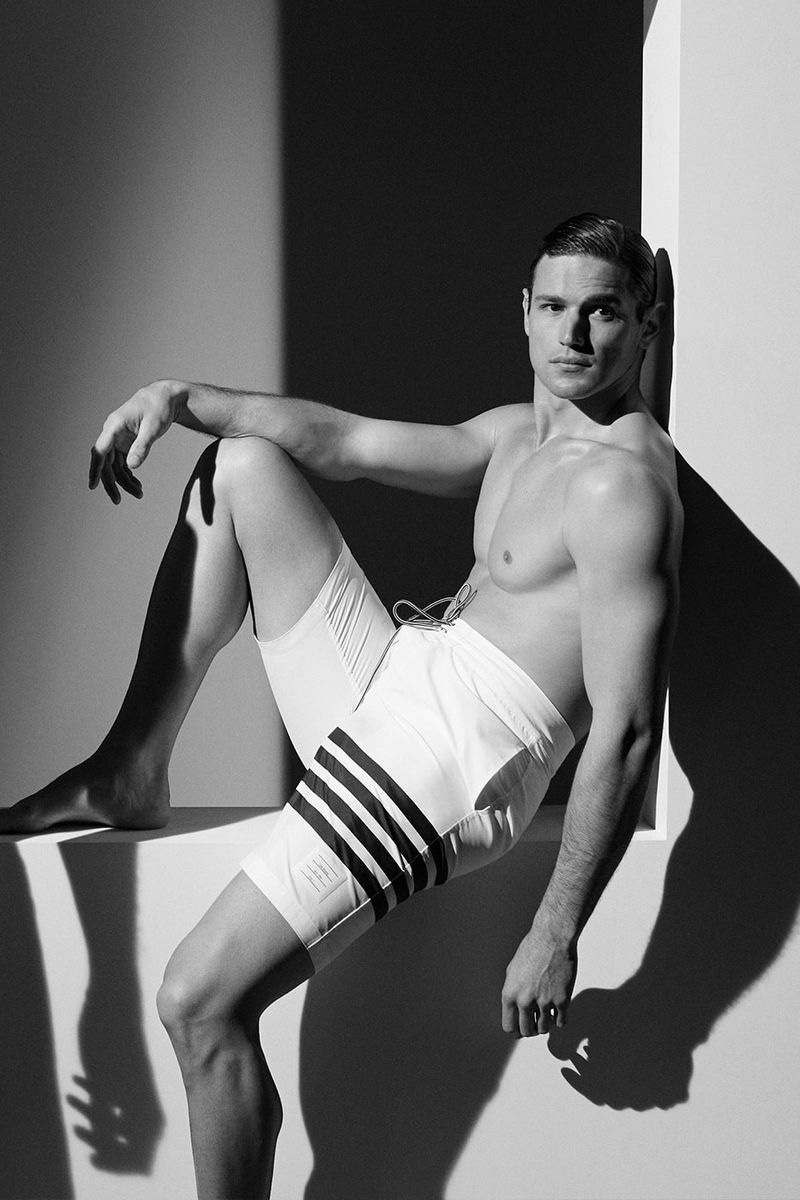 Thom Browne Swimwear 2022 Campaign
Richard Phibbs collaborates with Thom Browne to shoot the swimsuit campaign for the year 2022. The ad features Phibbs' strong preference for black-and-white photography. Giacomo and Juan are striking as they wander in front of Phibbs' camera lens. Tomo Jidai crafted their slicked-back hairstyles while Jen Myles handled their makeup.
Related: WELCOME HOME – DAVID HARBOUR & ANH DUONG COME TOGETHER FOR THOM BROWNE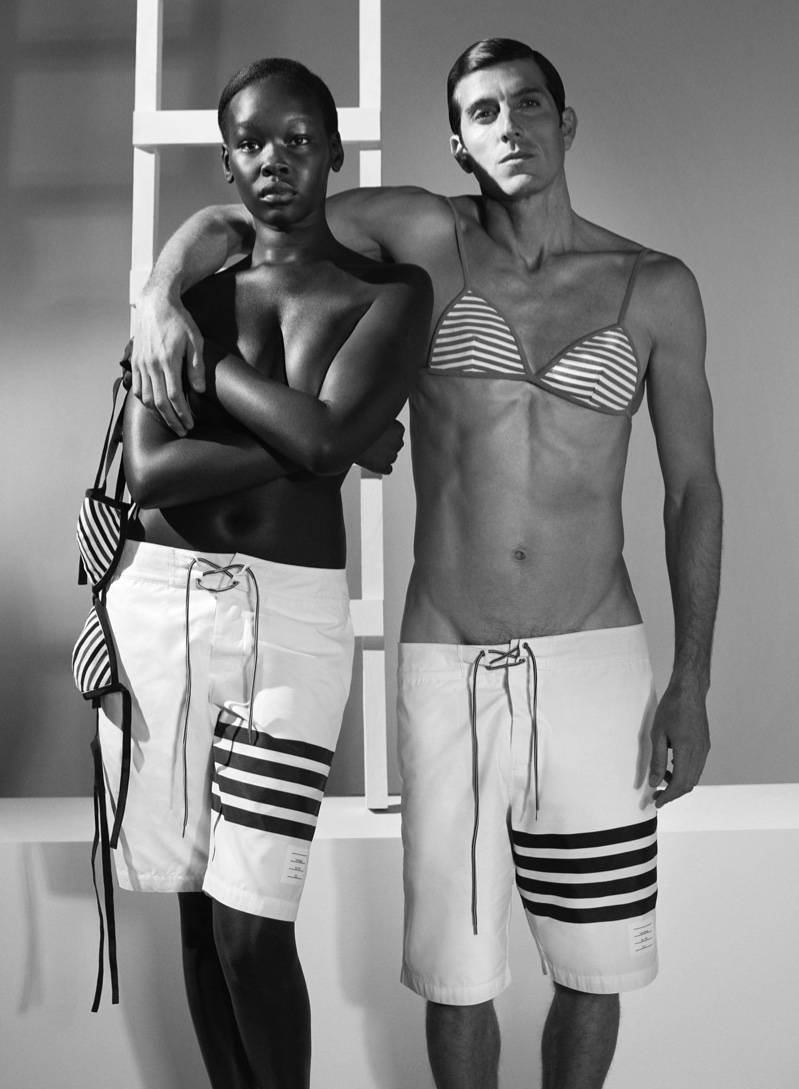 Thom Browne's iconic four bars are featured on board and swim shorts in gray, navy, red, and white. In addition, the brand offers stylish blouson jackets to go with its swimwear. On the Thom Browne website, you may also shop for rubber strip flip flops, leather stripe sandals, and fashionable sunglasses.