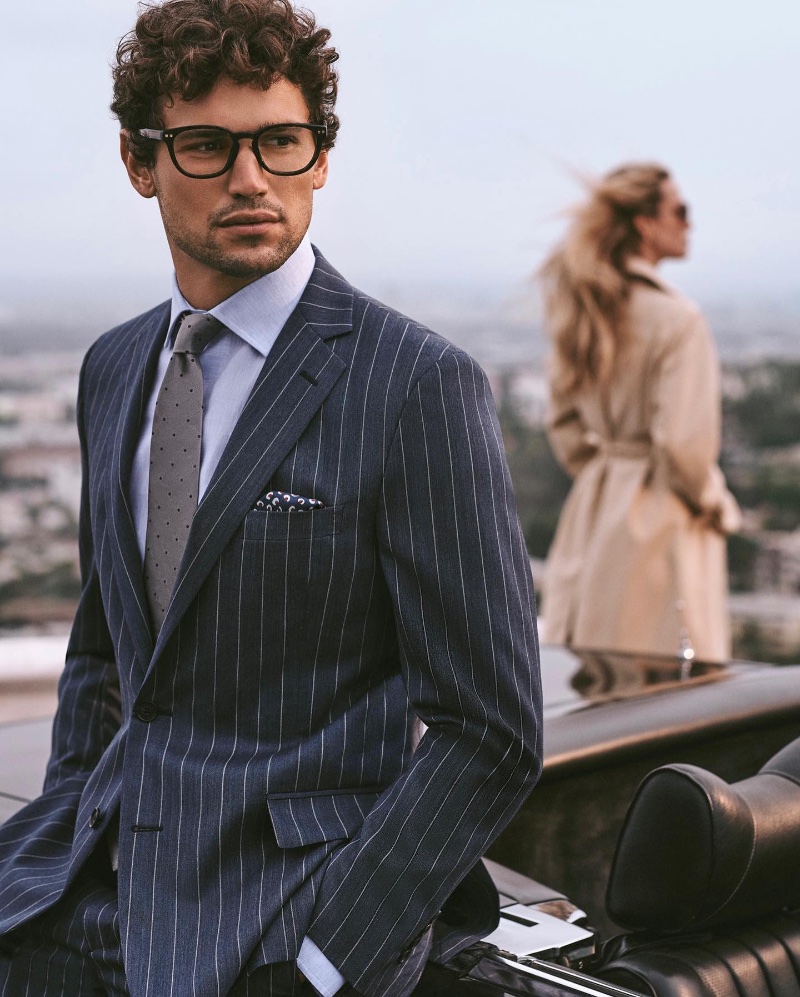 Recently, popular shows like Succession have ignited curiosity about quiet luxury and the old money aesthetic—a unique lifestyle centered around tradition, class, and understated luxury. It's a realm where wealth is not a new attainment but a cherished heirloom, passed down like the keys to a grand ancestral mansion.
Old money style doesn't shout extravagance; it whispers sophistication, reflecting an ethos steeped in refinement and discretion. It's not merely about a well-curated wardrobe but how one carries oneself, interacts socially, and preserves family legacies, all while subtly maintaining status.
This captivating world, characterized by its unique allure and mystique, is not about flaunting labels but embodying an aesthetic that mirrors timeless values and heritage. The quintessential old money individual, often envisioned in a tailored suit, sipping whiskey in a dimly lit room, echoes an air of elegance through his sartorial choices—classic staples, timeless accessories, and unrivaled attention to detail.
Thus, the old money style becomes a reflection not just of attire but of a way of life that has retained its charm amid the shifting sands of time.
Old Money Culture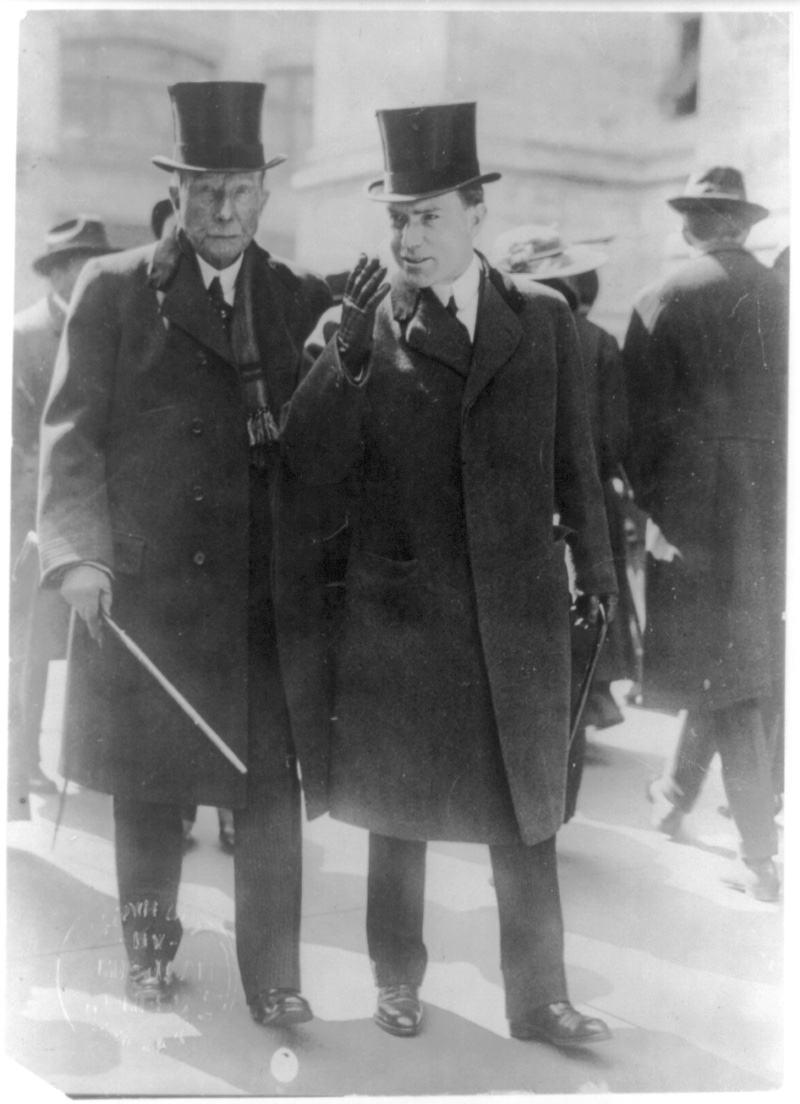 The concept of "old money" has roots in the early history of America, tracing back to times when wealth was accumulated primarily from land ownership, trading, and other business ventures. These early wealthy families established a tradition of passing down their wealth and status through generations, forging family legacies that would endure for centuries.
In the Gilded Age (1870s-1900s), a period typically associated with the rise of "new money," the distinction between old and new wealth became more pronounced. This era saw significant wealth accumulation by self-made industrialists and financiers.
However, it was also a time when many wealthy families, both old and new money, sought to cement their social status by investing heavily in art, antiques, and other symbols of refinement, often emulating the aristocracy of Europe.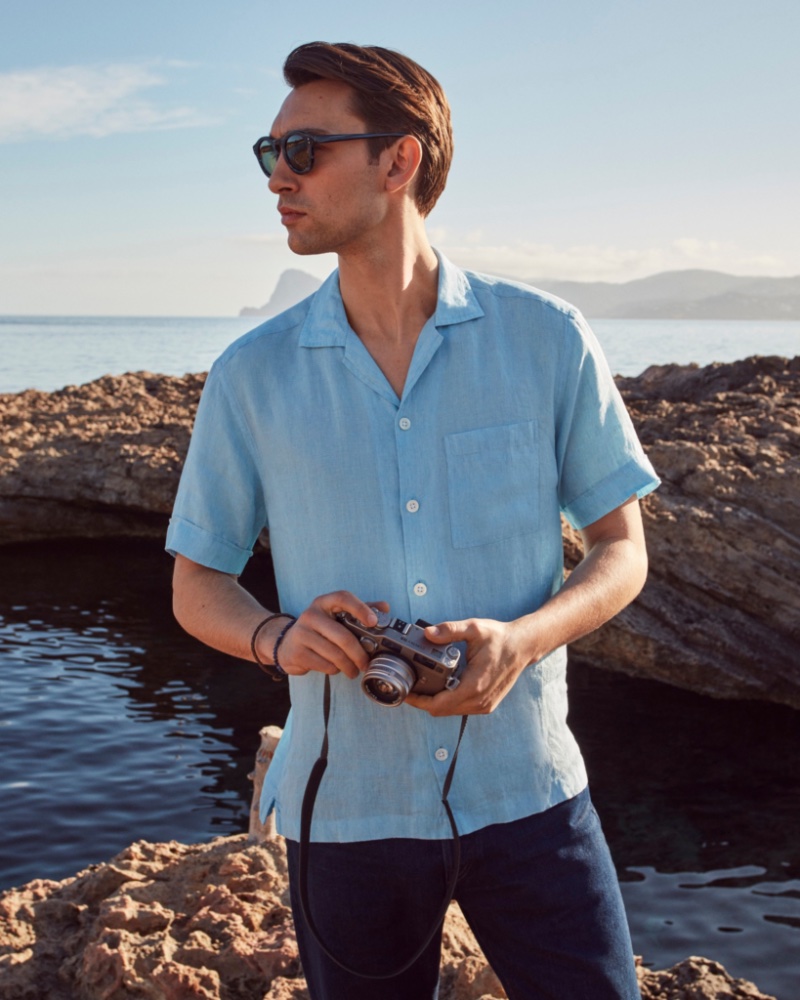 Fast forward to today, and the concept of "old money" has evolved but still exists. It represents wealth, a specific culture, and a set of values, including understated elegance, discretion, and a detachment from the ostentation often associated with freshly acquired wealth.
Many old money families maintain social status through private clubs and exclusive events. Simultaneously, others have chosen to give back to society through philanthropy and often pursue careers in various professional fields. Despite the changing times, wealth preservation strategies and careful inheritance planning remain critical to maintaining the wealth of these families across generations.
The "old money style," considered by some as an enduring symbol of elegance and refinement, is seen in the value placed on tradition over trends. However, the perception of this style can significantly vary, reflecting cultural and individual perspectives. In some contexts, it may represent a traditional, conservative style, while in others, it may signify privilege and economic disparity.
Defining Old Money Style for Men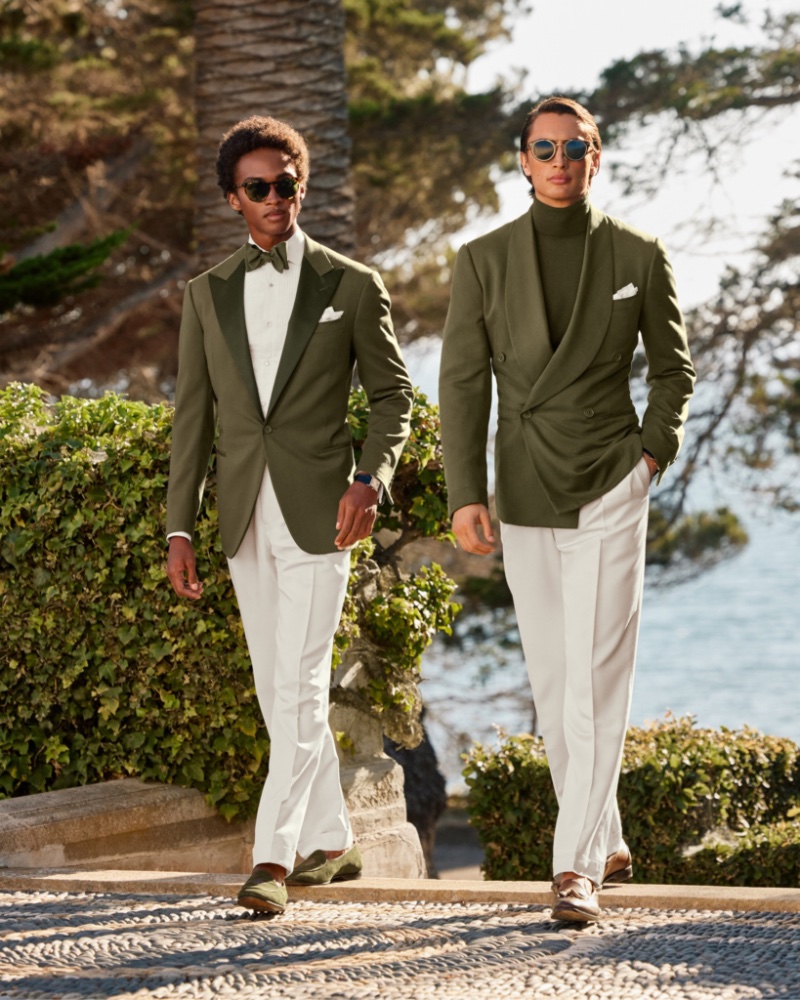 Classic Wardrobe Staples
In fashion, men adhering to the old money style embrace a timeless approach that never fades. Their choices span casual and formal wear, combining classic wardrobe staples with an air of unimpeachable sophistication. These essentials, from tailored suits to loafers and silk ties, can seamlessly transition between different social settings while retaining their distinctive charm.
The Power of the Tailored Suit
For instance, every old money style man should have a well-tailored suit in versatile shades such as navy or grey. This piece is the quintessential emblem of power dressing, exuding professionalism and demanding respect in boardrooms and sophisticated social events.
Casual Elegance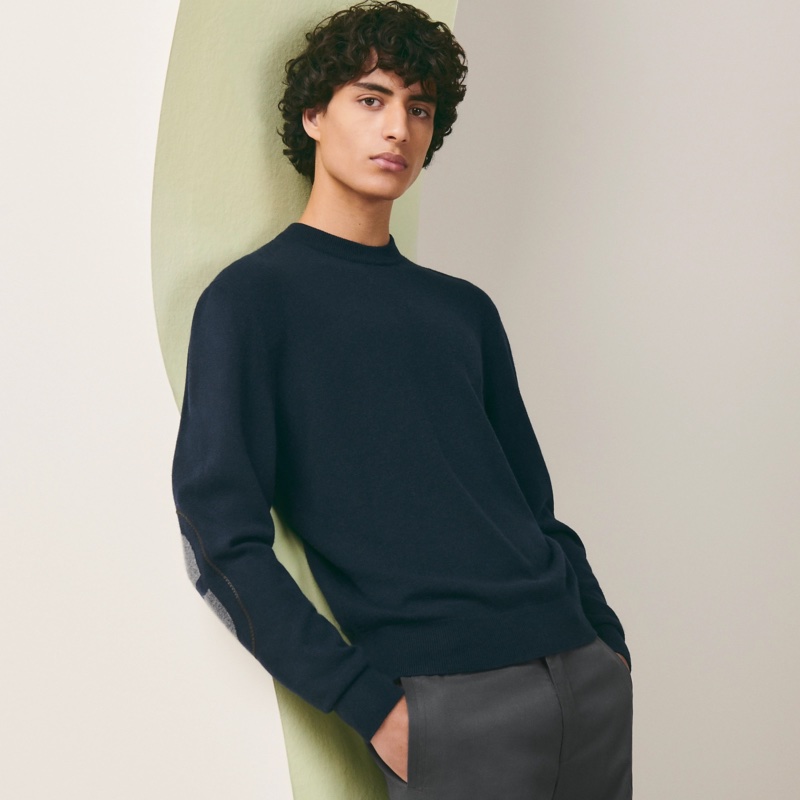 Transitioning into casual wear, the old money style man leans towards timeless pieces that encapsulate relaxed elegance. Think of well-cut chinos, cable knit sweaters, and Oxford shirts. While less formal, these items are no less refined and offer the same level of sophistication as their formal counterparts.
Footwear: Bridging the Gap
Footwear, an essential aspect of the old money style, must effortlessly transition between different settings. Loafers, a staple shoe choice, strike an ideal balance between comfort and sophistication, pairing perfectly with formal suits.
A quality pair of leather or suede desert boots or well-kept canvas sneakers offer a relaxed style and timeless elegance in casual attire. The loafers and the casual shoes seamlessly bridge the gap between formal and informal, encapsulating the versatility inherent to the old money aesthetic.
Accessorizing with Care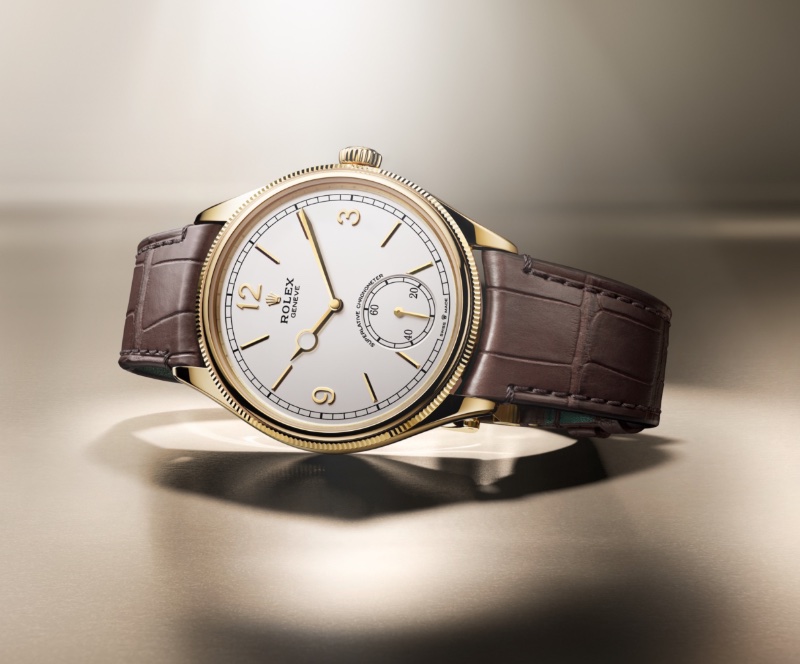 Accessories are the finishing touch that completes the old money style aesthetic. A high-quality leather belt is functional and stylish, bridging the gap between formal and casual wear. For a more personal touch, cufflinks and tie clips can express individuality while still adhering to the classic style.
A sleek, understated watch is another must-have, serving as a symbol of timeless elegance. Furthermore, pocket squares provide a pop of color and pattern to a suit, effortlessly elevating the look. Lastly, a gentleman's bag, such as a leather briefcase or messenger, dramatically emphasizes the ensemble's practical yet sophisticated edge.
These accessories, chosen carefully, reflect the attention to detail that is the hallmark of the old money style.
Mastering the Art of Attention to Detail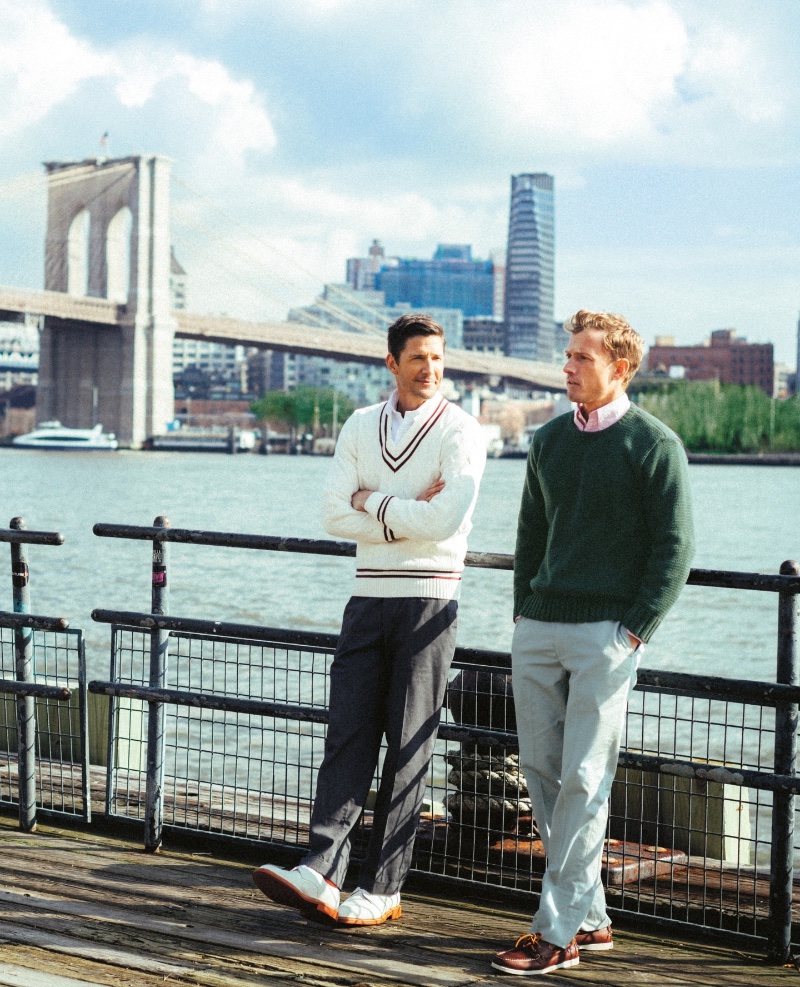 Men who embody the old money style greatly emphasize the meticulous attention to detail in their clothing choices. The pursuit of perfection is evident in every aspect, from the quality of the fabric to the precision of the stitching on their suits.
This discerning approach is not just limited to the primary elements of their wardrobe but also permeates their selection of accessories. Watches, cufflinks, and other add-ons must balance elegance and subtlety, elevating their outfit without overpowering them.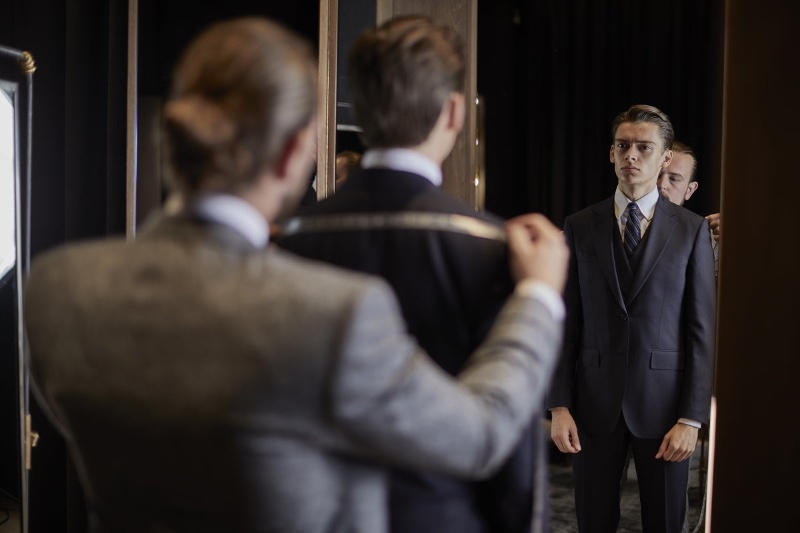 For instance, the preference for suits crafted from fine fabrics such as wool or cashmere isn't merely about aesthetics—it's a testament to their deep understanding of the distinct quality these materials offer compared to less expensive options like polyester blends.
They know that a well-constructed suit crafted from superior materials has a longer lifespan and enhances their appearance by draping perfectly over their physique. The same meticulousness applies to their accessories.
Old money style men invest time and thought in selecting the perfect belt buckle size, coordinating socks with shoes, and even matching pocket squares with ties. To them, no detail is insignificant. Each element plays a vital role in creating a coherent, sophisticated ensemble that is the hallmark of the old money style.
The Emphasis on Quality Over Quantity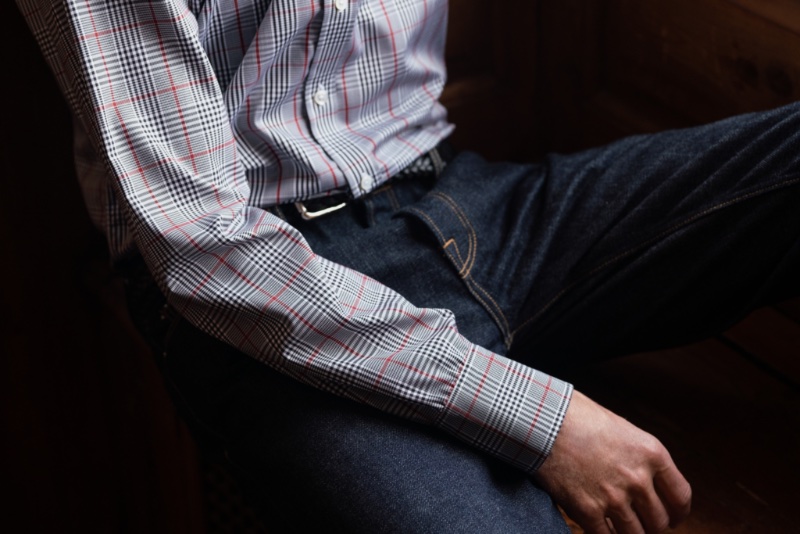 Men adhering to the old money style uphold the principle of prioritizing quality over quantity in their fashion choices. They are acutely aware that investing in superior, high-quality pieces is a strategy that saves both money and effort over time.
This mindset often leads them to opt for a select collection of high-end garments, which offers financial benefits over amassing a vast wardrobe of lower-end clothing. Consider the example of a navy blue blazer. An impeccably crafted version of this staple can serve a man for years, while a cheaper variant might require seasonal replacements.
This method offers financial benefits and helps circumvent the wastefulness associated with fast fashion. Old money style men greatly emphasize selecting classic wardrobe essentials, with meticulous attention to the minor details in clothing and accessories.
Their focus on quality over quantity transcends mere practicality—it's a testament to a timeless approach that echoes the enduring appeal of traditional style and sophistication. This philosophy is the foundation of the old money aesthetic, reflecting an appreciation for long-lasting value and understated elegance.
Old Money Brands for Men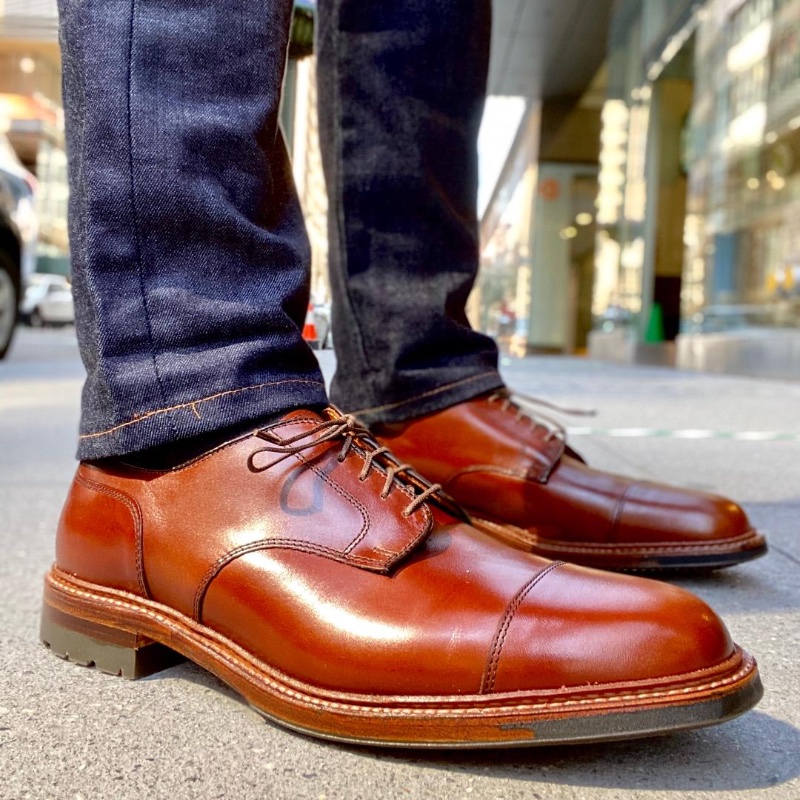 Old money style is often associated with established brands known for their quality, craftsmanship, and timeless designs. Here are a few brands that are often associated with this style:
Brooks Brothers: Known as America's oldest clothing retailer, Brooks Brothers is famous for their classic suits, sport coats, and button-down shirts.
Ralph Lauren: Particularly the Purple Label collection, Ralph Lauren offers a mix of casual and formal wear that embodies the American old money aesthetic.
Barbour: This British brand is renowned for its waxed jackets, perfect for the country gentleman look often associated with old money style.
Burberry: Although it has modernized its collection recently, Burberry's trench coats and scarves are still iconic old money staples.
J. Press: Founded in 1902, this brand is a go-to for Ivy League style, offering classic blazers, shirts, and ties.
Alden: For shoes, Alden is an old money staple, mainly known for their loafers and brogues.
L.L. Bean: This brand's Bean Boots and other outdoor gear are often associated with the casual side of old money style.
Rolex and Patek Philippe: These luxury watch brands are often associated with old money styles due to their timeless designs and enduring quality.
Hermès: While known for their women's products, Hermès also offers high-quality men's accessories like ties and belts.
Gieves & Hawkes: A classic British brand known for its bespoke tailoring and high-quality suits.
Remember, while these brands are associated with the old money style, the key is not the brand itself but the piece's quality, timelessness, and appropriateness.
Final Words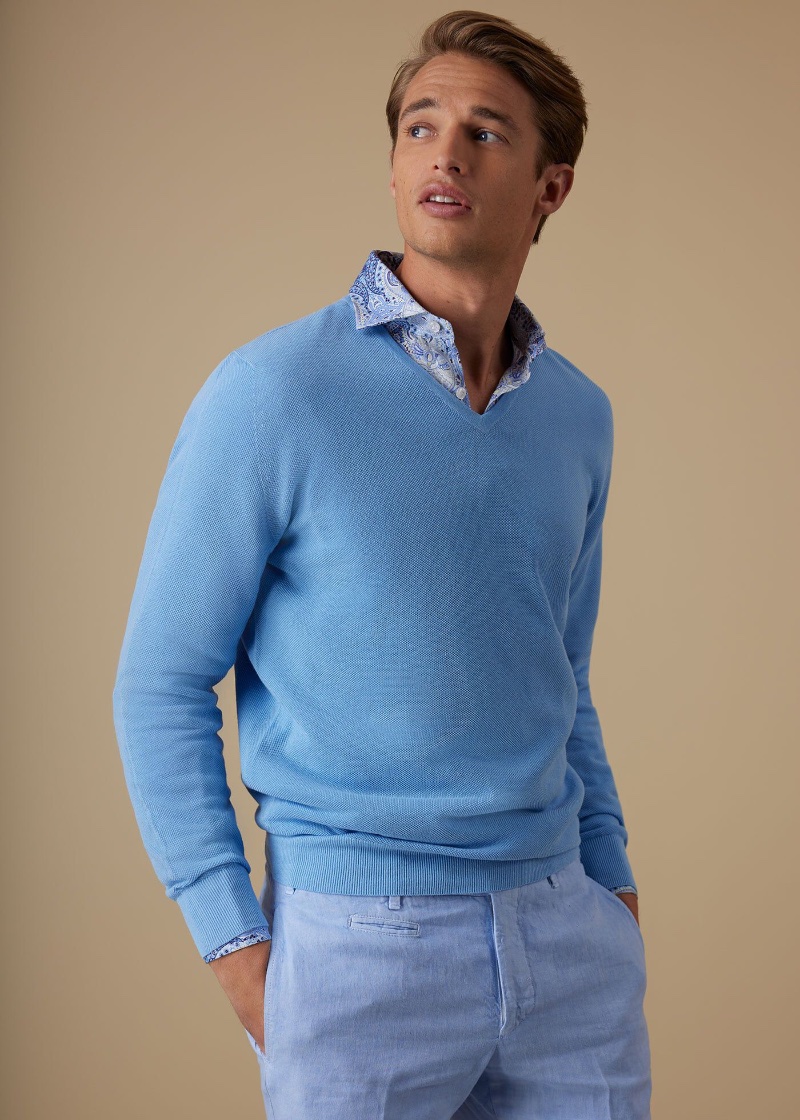 The old money style emerges as a distinctive paradigm that transcends the realm of fashion, delving into a broader ethos centered around tradition, refinement, and a distinct appreciation for quality. This understated elegance, woven into the fabric of lifestyle and personal interactions, is more about embodying an enduring aesthetic rather than flaunting wealth.
It's not about acquiring an extensive wardrobe but about carefully curating a collection of timeless pieces seamlessly transitioning between settings and events. This aesthetic, deeply rooted in the principles of quality over quantity and meticulous attention to detail, finds its expression in the selection of classic staples and the approach towards accessorizing.
Brands associated with old money style, while valued for their quality and timeless designs, serve as a vehicle to this aesthetic rather than being the aesthetic itself. Therefore, the allure of the old money style lies in its subtle sophistication, the preservation of heritage, and the skillful balance between casual elegance and formal refinement.