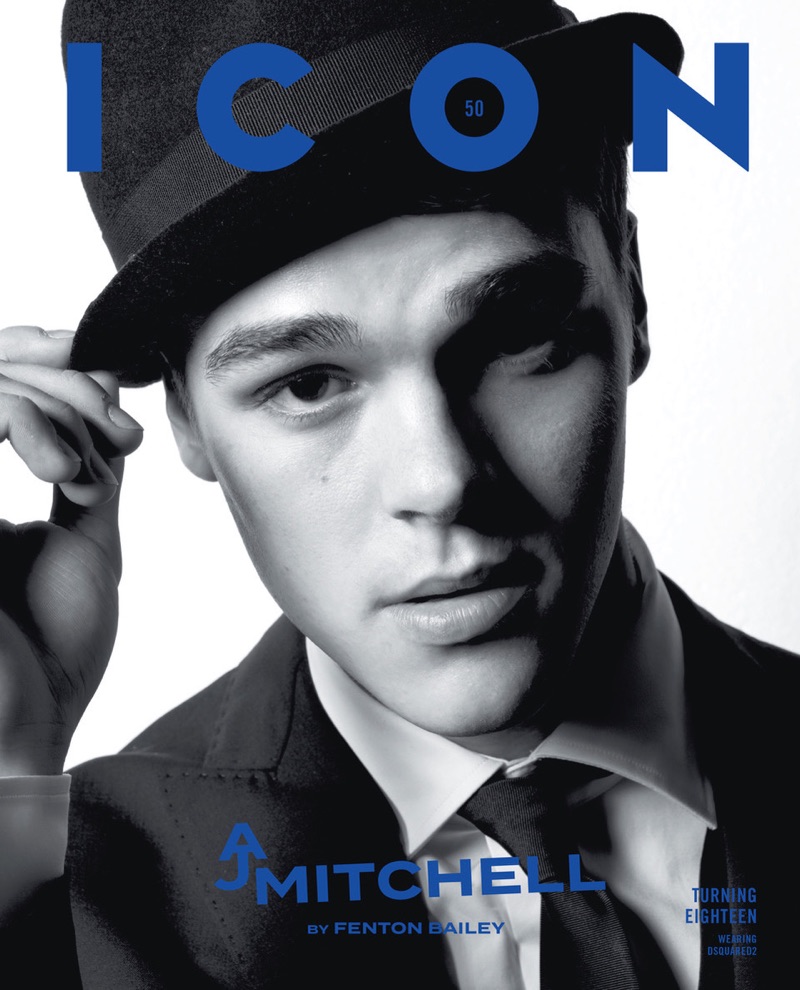 Singer AJ Mitchell connects with Icon magazine as its latest cover star. Fenton Bailey (Tonic Reps), the son of famed photographer David Bailey photographs Mitchell for the outing. Meanwhile, Edoardo Caniglia looks after styling, pulling together a selection from Dsquared2. Nearing 18-years-old, Mitchell reflects on coming of age.
Related: Aaron Taylor-Johnson Goes Surreal for Icon Cover Shoot
Forming an image, Mitchell explains in a translated quote, Image for me is essential, but I have no style icons. Style for me is personal. I never have idols or posters hanging in my room. Mitchell confides, I only want to look like myself. However, Mitchell still favors specific music artists such as Cold Play, Lil Wayne, and The Beatles.
AJ Mitchell Icon Photo Shoot