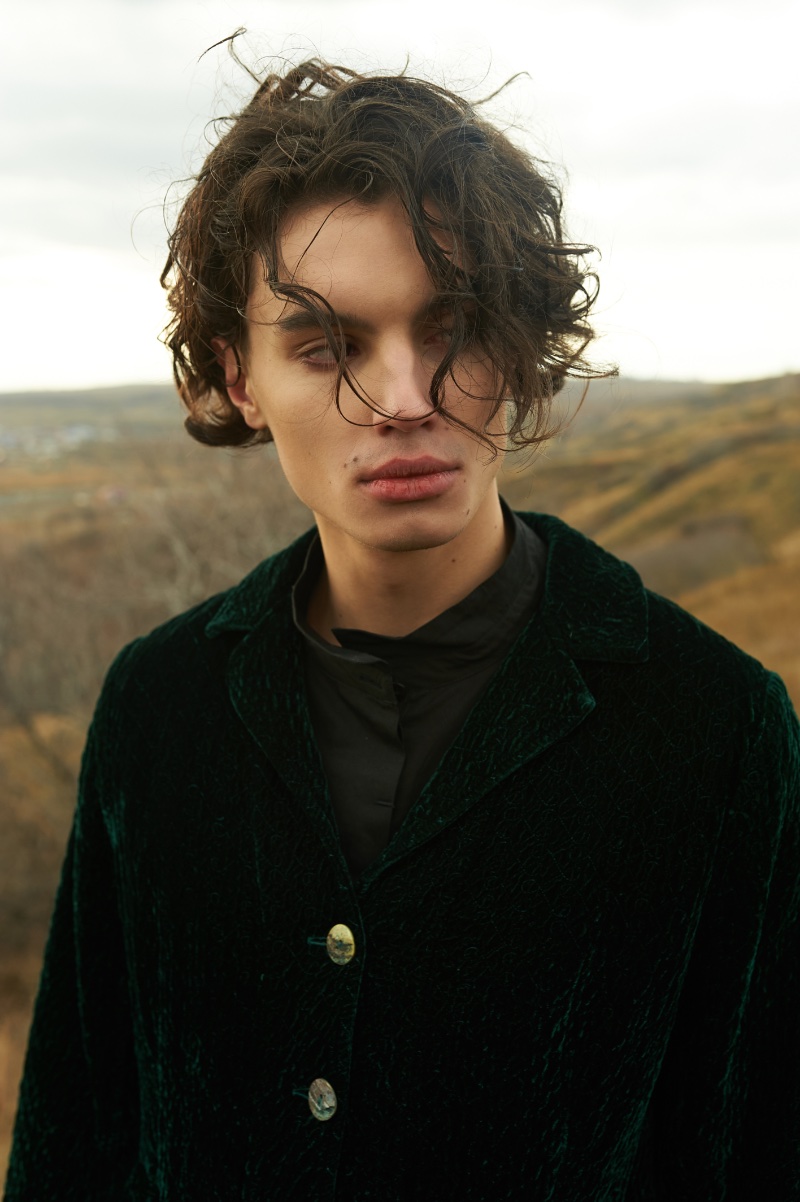 With its bold and romantic allure, it's no wonder that even men with straight hair seek ways to achieve curly and wavy hair. However, those blessed with curly locks know how hard it can be to tame their natural curly hair—making the proper curly men's haircut and styling paramount for a unique yet attractive look.
Today, men's curly hairstyles include many trends. For example, men with loose curly hair and tight curls are now opting for shorter backs and sides, accompanied by a fade, while keeping the top and fringe longer.
This allows them to style their natural curls in various ways each day, sweeping them back, parting them to the side, or simply letting them hang loose—drawing attention to their hair's natural texture. With this look, you can always change up your style!
Are you searching for how to style curly hair, tame your curly fringe, or highlight your natural hair texture? Look no further! From thick curls and short curly hair to long messy curls, check out the best curly hairstyles that can be your source of inspiration and guide your barber.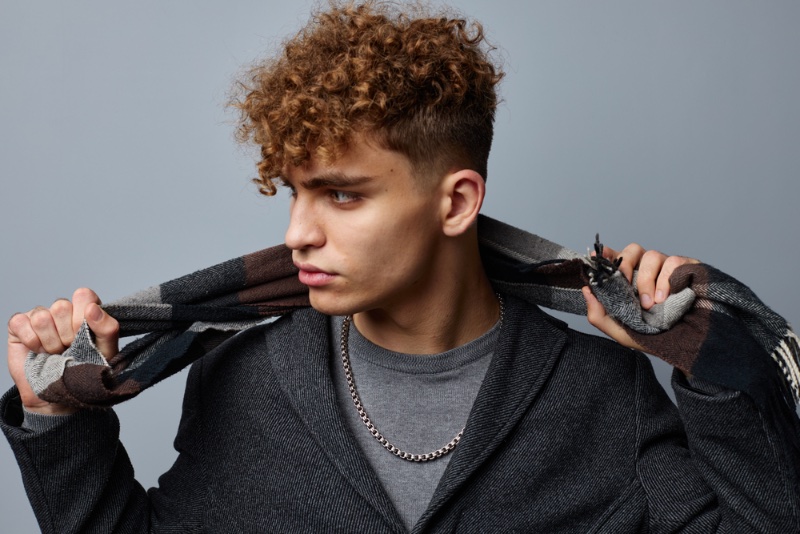 Curly Men Hair Cut Styles
If you have curly hair, you know how challenging it can be to find a hairstyle that flatters your locks. Luckily, there are many significant cuts and styles out there that work well for curly hair.
Curly Hair Fade for Men
A fade is one of the most popular options for a curly man's haircut. Fades for men with curly hair can produce an incredibly stylish and unique look. The fade technique starts with a tighter haircut at the nape of the neck, gradually blending into longer curly locks at the top.
This allows men to showcase their natural texture while achieving a polished look. Additionally, fades can be tailored to each individual's preference, adjusting the tightness of the cut to create a more subtle or dramatic effect.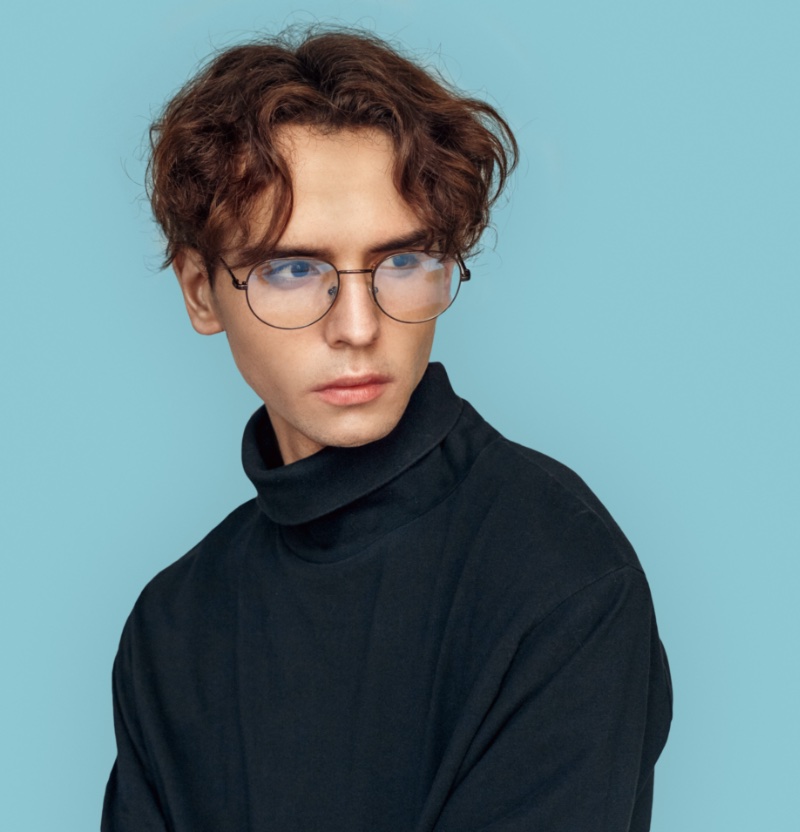 Curly Wavy Hair Men's Styles
Men's hairstyles for men with wavy curly hair can be a great way to accentuate the natural texture of your locks. Whether looking for something classic, like a tousled side-part, or a more modern look, like an undercut or excellent crop, wavy curly hair allows for plenty of experimentation and expression.
Try using a salt spray or crunch cream to add extra volume and movement to your style. With so many options available to suit any preference, men's hairstyles for wavy curly hair are sure to keep heads turning.
With fades, men with curly hair can find a style that celebrates their texture while providing them with an effortlessly cool appearance.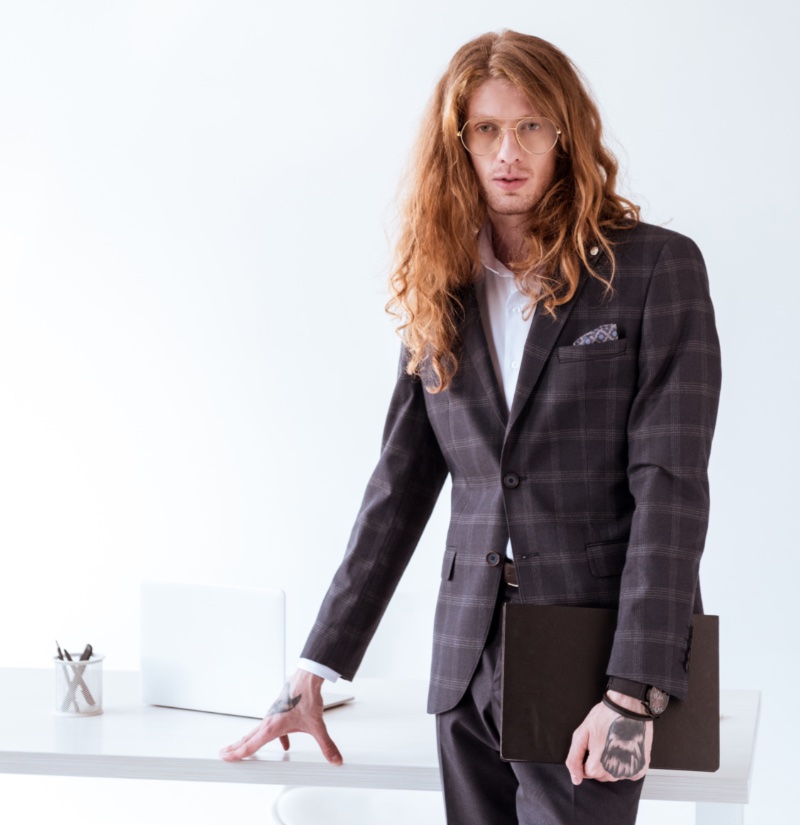 Long Curly Hairstyles for Men
Long curly hairstyles for men are a fun and stylish way to showcase natural texture. With the right cut, styling products, and techniques, men with long curls can unearth a look that suits their taste. Long curly hair can be worn in many ways, from loose waves and side-swept curls to tight ringlets.
Moreover, keeping the ends trimmed and avoiding too much product on the scalp can ensure these styles stay manageable and healthy-looking. Long curly hairstyles for men are an excellent way for those with naturally wavy tresses to show off their locks and look fashionable simultaneously!
Another great option for curly men is to keep the top and fringe long while cutting back the sides and nape area. This allows you to style your natural curls in various ways each day—whether sweeping them back off of your face, parting them to one side, or simply letting them hang loose. With this look, you can always change your style depending on your mood or the occasion!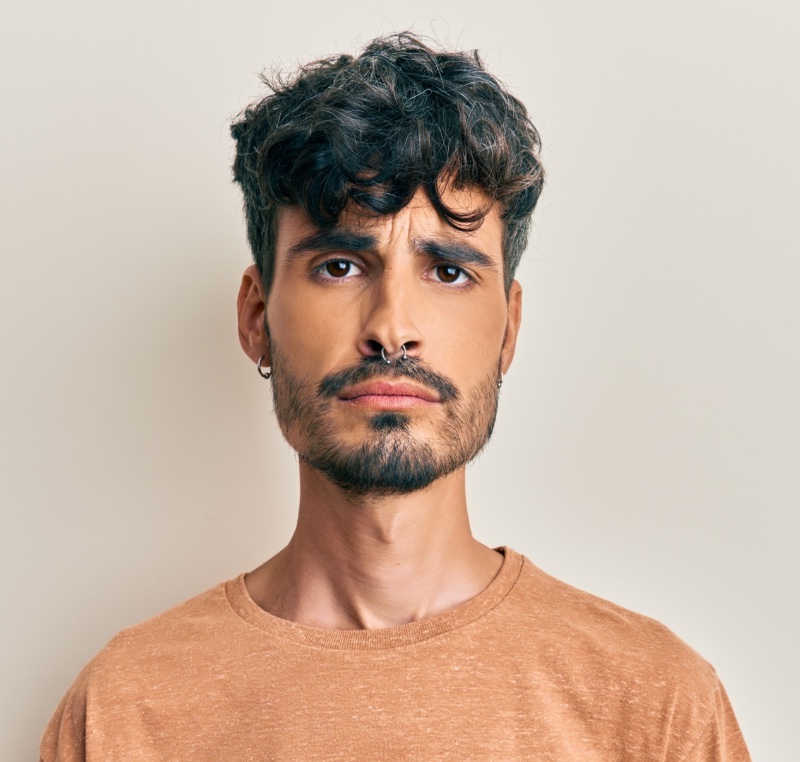 Short Curly Hair for Men
Short haircuts for men with curly hair can be the perfect way to rock a stylish, modern look. If you're looking for something edgy, try a mid-fade or undercut style, giving your hair more texture and definition without sacrificing its natural wave.
For those wanting a cleaner look, classic barber cuts like the crew cut or flat-top can be tailored to make the most of your texture. Whether it's short on top and longer at the sides or an all-over buzz cut, short haircuts for men with curly hair provide endless opportunities to express yourself in unique ways.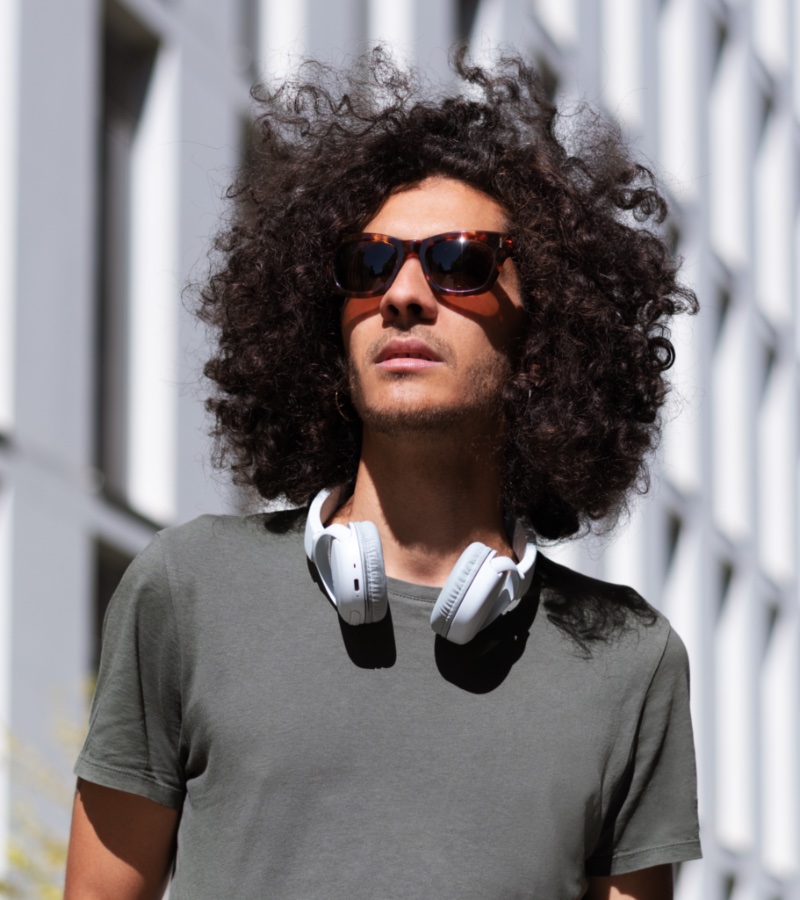 Medium Length Curly Hair
Medium-length hairstyles for men with curly hair are ideal for showing off your curls and embracing versatility. These styles provide enough length to explore a range of looks, from a slicked-back curly pompadour to a messy mop top or curly man bun.
The key is finding the right balance between growing your natural texture without having it look unruly or weighed down. Hairstyles for medium curls can be the perfect mix of form and function—giving you a stylish look without taking up too much time on styling.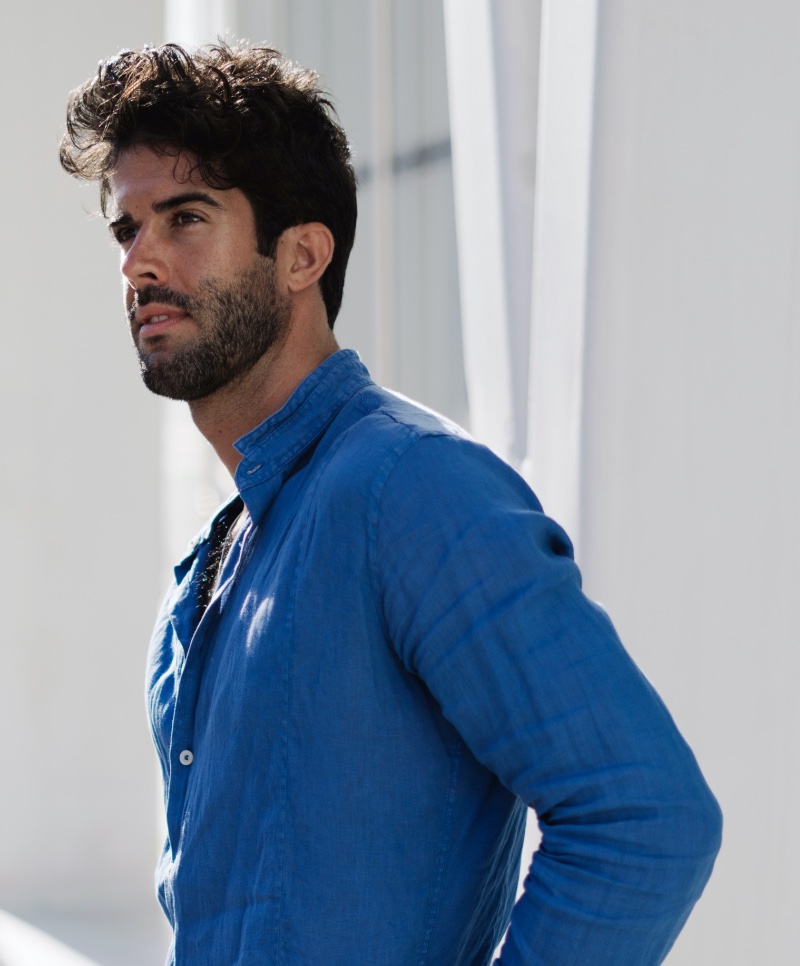 Curly Quiff
Another popular cut for curly hair is the curly quiff, which involves leaving your top longer while keeping your sides and back tapered. This look is stylish yet low-maintenance, allowing you to easily style your hair with a pomade or wax—perfect for those mornings when you're in a hurry!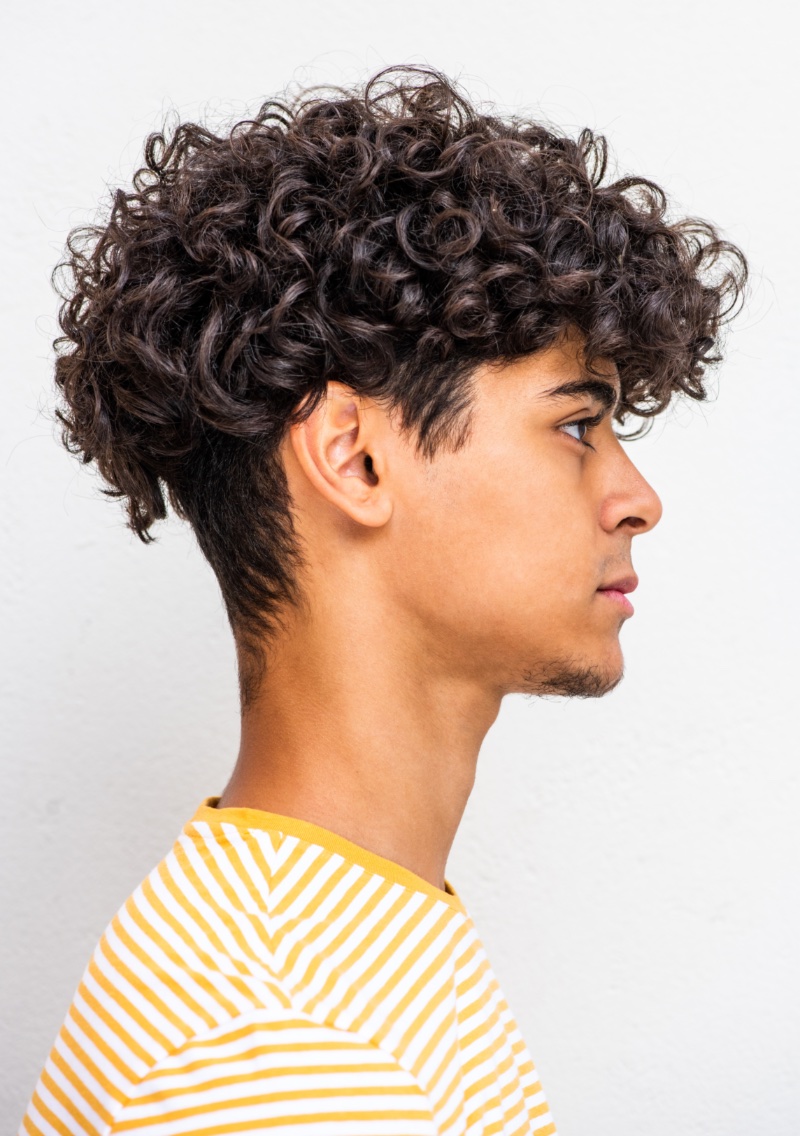 Curly Undercut
If you're looking for a more daring style, consider trying the curly undercut. This look pairs closely cropped sides and back with long curly locks on top—creating a striking contrast that can be styled in many different ways. Undercuts are perfect for short textured curls.
Cutting Curly Hair
Cutting hair for men with curly locks is a task that requires experience and skill to ensure the best results. Due to the unique texture of curls, your barber needs to use scissors tailored for cutting through dense, kinky hair and avoid clippers altogether.
A scissor cut offers superior definition and shape and allows you to maintain length if desired. To ensure you leave with the right look, discuss your ideas and desired outcome with your barber before they snip away!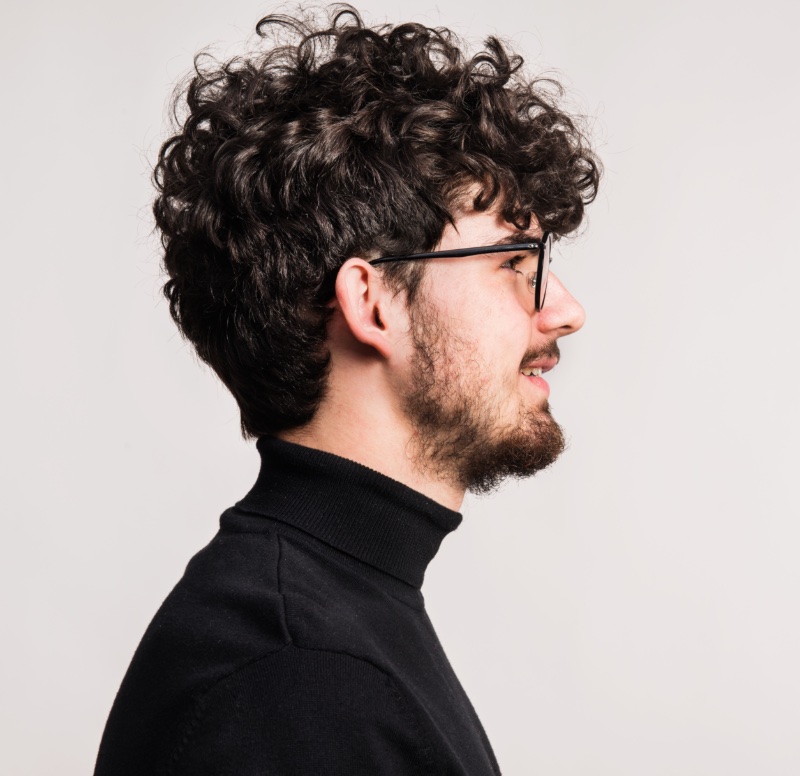 Good Haircuts for Men with Curly Hair
Good hairstyles for men with curly hair can flatter any face shape and are often some of the most eye-catching styles. Coils can be sculpted into a curly faux hawk, left long for an afro, or cut short and angled for a fresh silhouette. Similarly, messy curls can be transformed into a low comb-over, styled with high definition, or brushed out for a relaxed look. Whichever you opt for, there's no doubt that showcasing your natural curls is always on trend!
How to Style Curly Hair for Men
Styling men's curly hair is all about finding the right balance. On the one hand, you want to flaunt your natural texture and add definition, while on the other, you are avoiding a crunchy look or excessive frizz. Knowing your curl type is essential to choose better which products to use.
Finding the right product, such as the best shampoo for curly hair, can make all the difference because it will help shape your locks while providing a light hold and keeping your hair moisturized—without weighing them down. For example, sea salt spray enhances the shape of your natural curls.
Try using curl creams or gels designed explicitly for those with kinky locks, and work in small sections for maximum control. With the right products and techniques, you can have stylishly defined curls that will turn heads!
Final Words
Whether you prefer a classic look or something more daring, curly hair for men can provide an endless array of styles and looks to suit any taste. Whether you have short curly, or long hair, your locks can be easily styled into a range of stylish curly hairstyles that are perfect for any occasion.
So if you're looking to switch up your current style, why not try out one of the many great haircuts for curly hair? Whether you have loose curls, tighter ringlets, or short curls, there's sure to be a cut and style that works for you. So go ahead—channel your inner "curly men hair god" and embrace those luscious locks with a fresh curly men's haircut!