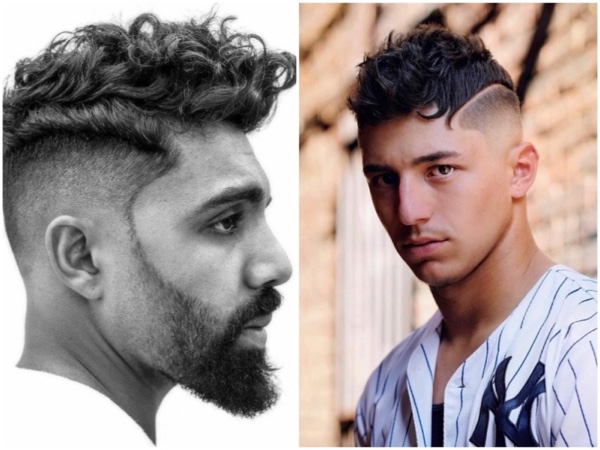 Curly hair looks sexy and romantic. It is precisely, for this reason, a lot of men who have the straight locks find out how to have wavy hair for guys in an effort to completely change their look. However, the cute guys with curly hair know how difficult it can be to tame and control their curls and how important to cut and style their curls properly in order to look attractive and unique.

The Hottest Trend for Men's Curly Hairstyles
Today there is a trend among the guys with curly hair and thick wavy hair men to keep the back and sides clean and short with a nice fade and leave more length on the top and fringe. This gives the option of making the curls more versatile and original because wearing one of such faded haircuts, you change your look almost every day sweeping your curls to the side, to the back or just letting them hang forward, emphasizing your elongated fringe.
Well, if you`re looking for the awesome curly hairstyle to get this year, check out the latest men's curly haircuts that can definitely inspire you and your barber.
High Skin Fade With Curls and Solid Part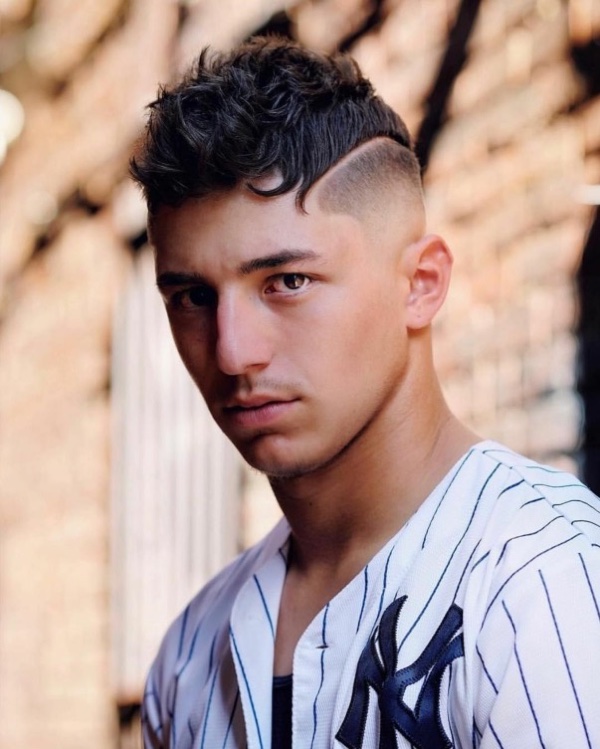 The curly hair fade is a very convenient hairstyle. It is considered one of the most stylish low-maintenance haircuts that absolutely doesn`t require the back and sides of your head to be styled. This haircut is great and allows you to accentuate the curly nature of your hair while the sides and back stay easy and neat. Besides, you may wear a solid part. This helps you make your look more conservative.
Super Clean Mid Fade with Curls and Surgeon Line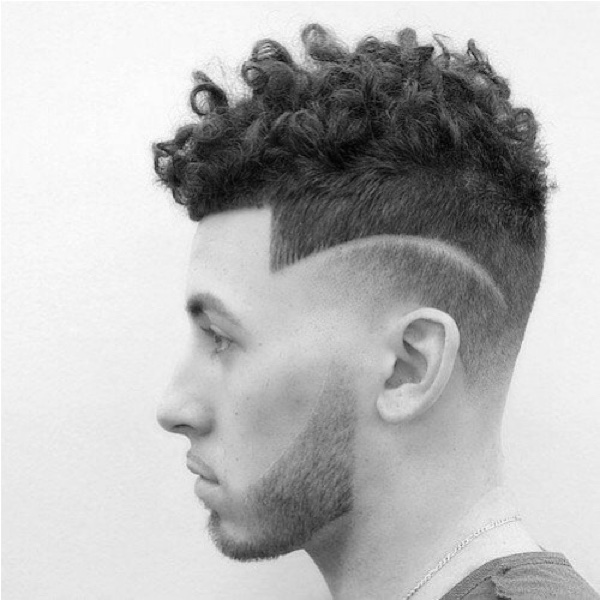 This hairstyle combines messy natural top, a chiseled fade and an original surgeon line on the side. Be sure that such a unique haircut will help you make a lasting impression and, moreover, it is a wonderful way to fix morning bed head in just a few seconds with little effort.
Medium Skin Fade Haircut with Drop Curly Fringe and Part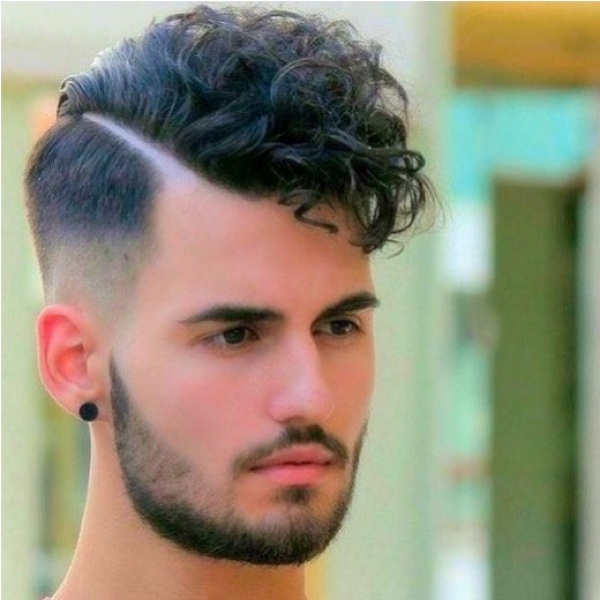 This moderate fade is less dramatic and more gradual. It lets you emphasize your long curly top. A bit elongated fringe that drops on your forehead and a solid side part help you create a super trendy and classy look.
Fresh Fade with Sideburns and Beard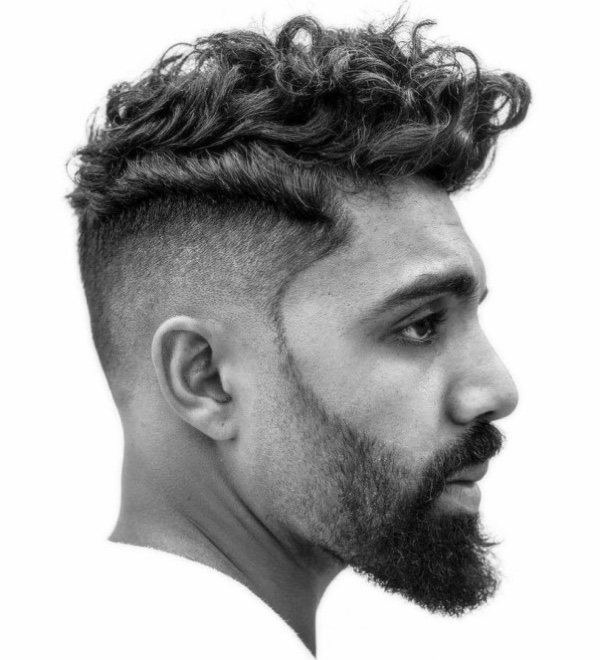 Today a lot of men like wearing beards. So your beard can be also a part of your haircut. You can ask your barber for a mid fade on your head and beard in order to balance them with skinny sideburns.
Curly Side Part Haircut with Angular Fringe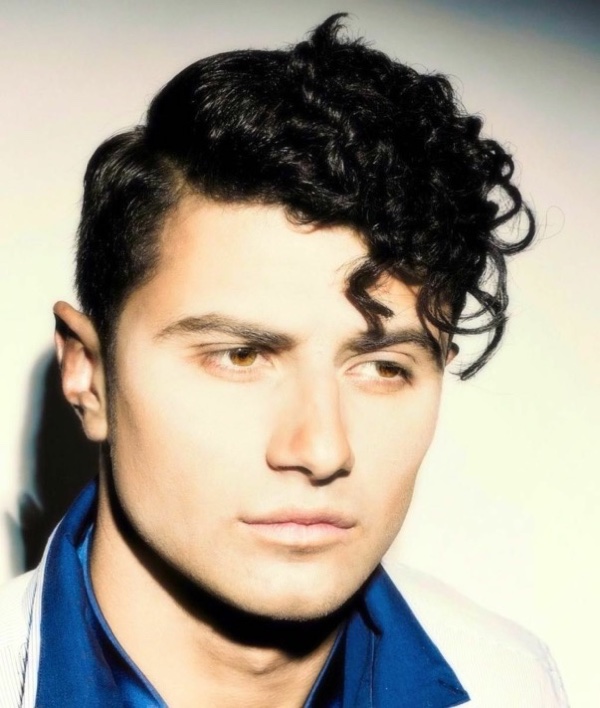 If you want a more classic fade haircut, you can focus on a side part, slightly shorter sides and back and elongated fringe. Mix curly side part haircut with an angular style and get a bit moderate and at the same time cutting-edge look.
Curly hair is a challenge for most men, but don't forget that curly hair gives volume and never-ending styling possibilities. You just need to choose the right haircut and style it properly to look stunning and stylish.