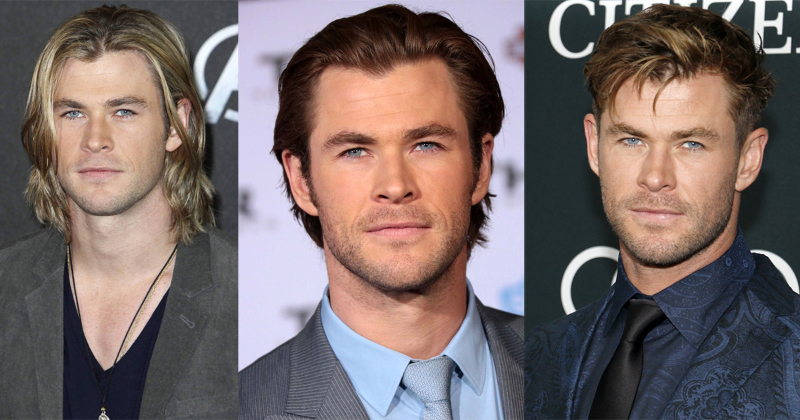 Chris Hemsworth is no mere actor; he's an institution unto himself. Hailing from Australia, Hemsworth catapulted into global stardom through his larger-than-life portrayal of Thor in Marvel's cinematic universe. With his god-like physique, chiseled features, and iconic hammer, he embodied heroism, bravery, and masculinity on the silver screen.
Yet, his influence extends beyond the fictional realms of Asgard and into the very tangible world of fashion and grooming. His enviable mane of hair, often accompanied by a perfectly styled beard, has made him not just a comic-book hero but a grooming guru for men everywhere.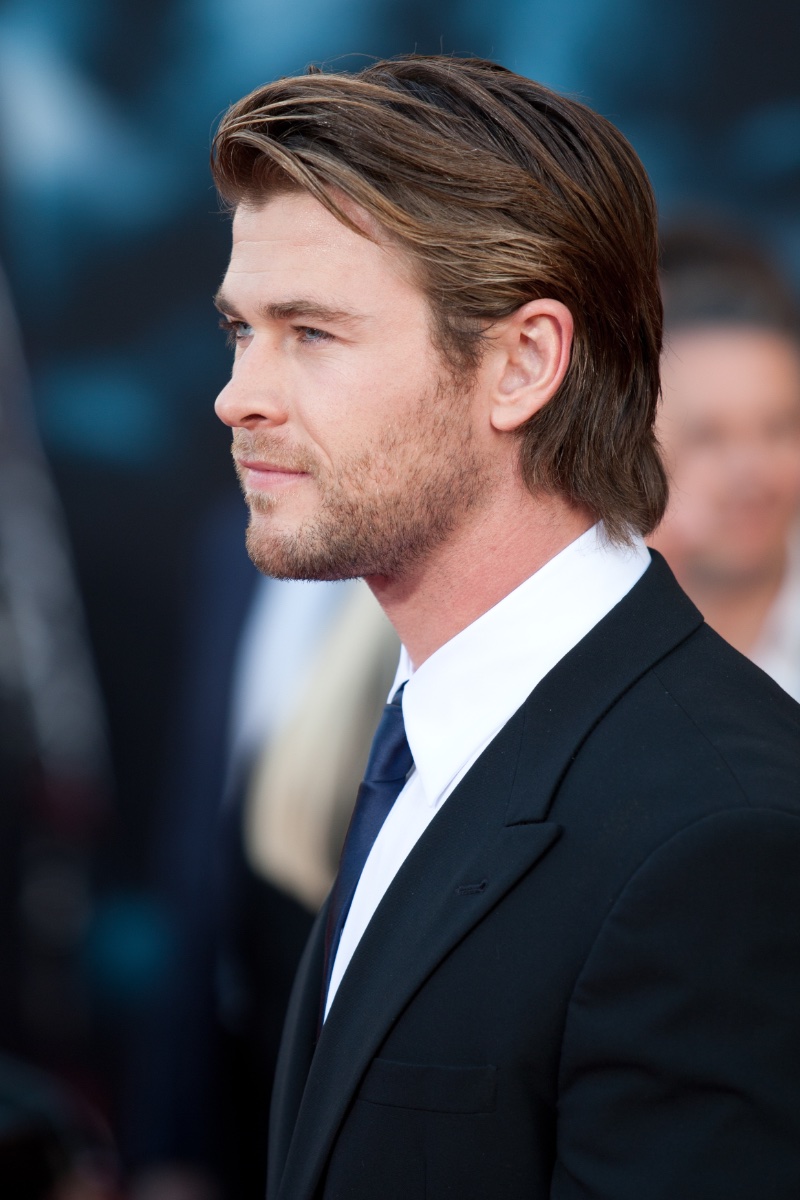 This widespread fascination is a cultural phenomenon. Hemsworth's dramatic hair transformations, each finely crafted to complement his roles, are statements reverberating through the fashion corridors, setting trends and inciting discussions.
Whether it's the long, brown locks that defined his title character in The Huntsman: Winter's War or a textured crop, Hemsworth's hair is a cultural force that's captivated the attention and admiration of millions.
Chris Hemsworth's Hair Evolution
Chris Hemsworth's hair has seen various transformations, each marking a different chapter in his journey from a rising actor to an A-list sensation. Here, we take a chronological stroll through some of the most iconic hairstyles adorned by the Australian actor.
Early Days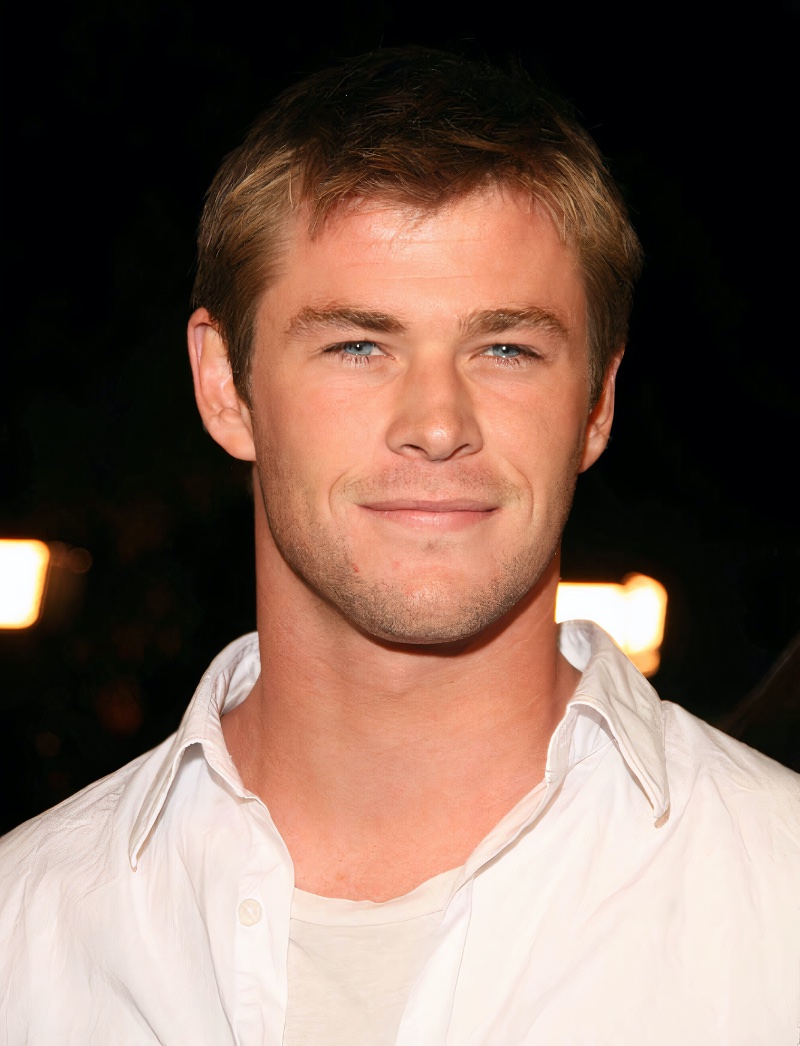 In the fledgling stage of his career, Hemsworth sported a clean-cut look replete with short, gelled hair. This initial style showcased his youthful verve and hinted at the versatility that would become a hallmark of his various roles.
Buzz Cut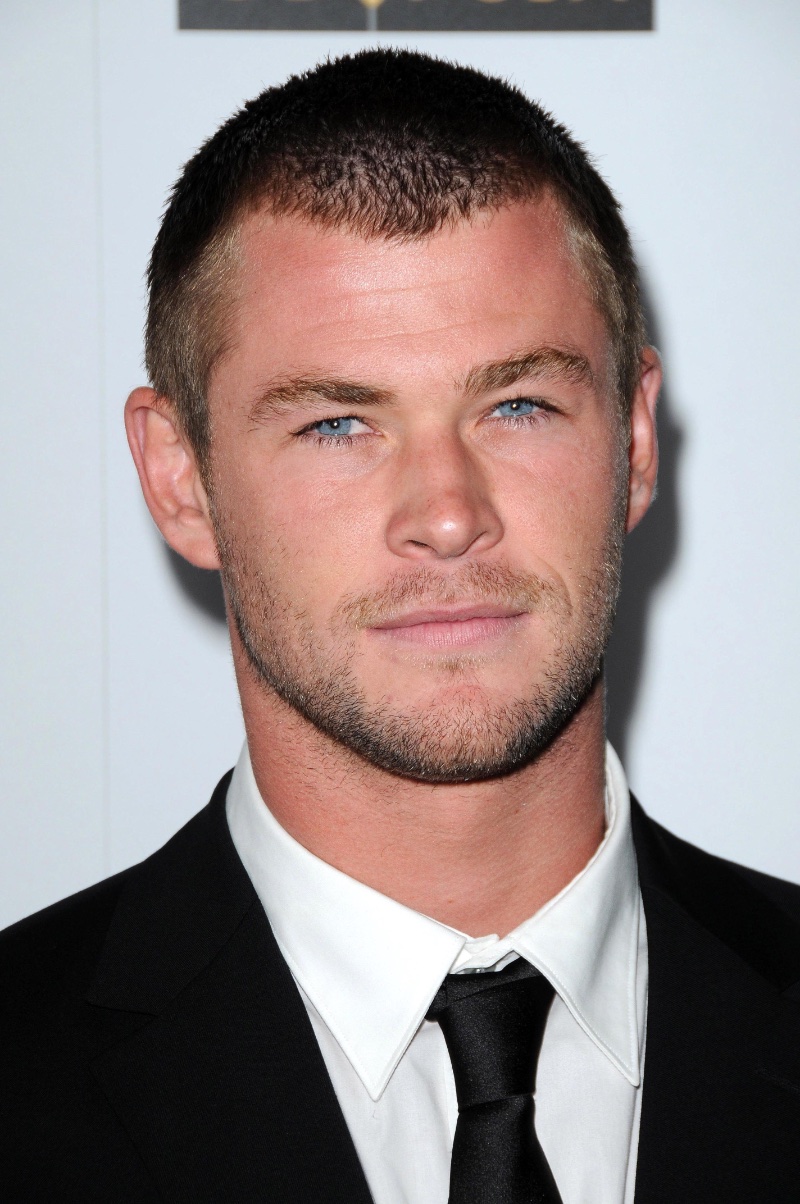 Before donning the celestial armor of Thor, Hemsworth showcased a minimalist buzz cut. This no-nonsense yet rugged style highlighted his striking facial features, setting the stage for more elaborate looks.
Thor's Mighty Locks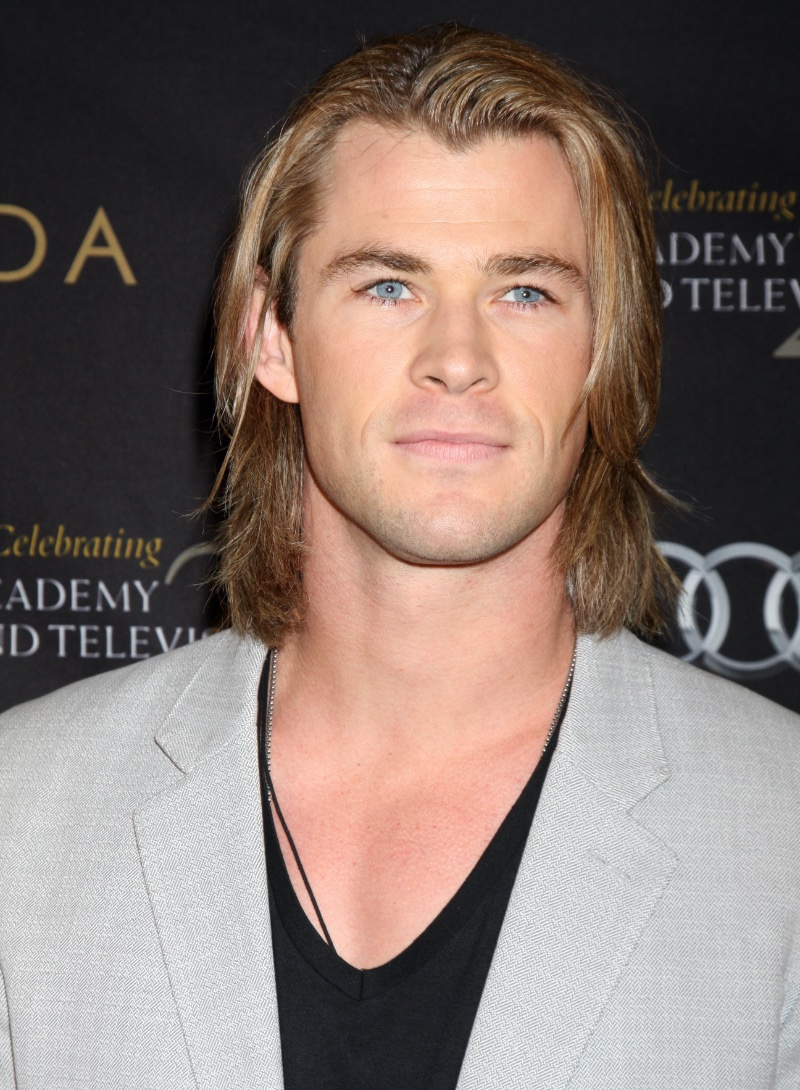 Following the buzz cut era, Hemsworth transformed into the mythological Norse God, Thor, replete with flowing blonde locks. This hairstyle wasn't just a character requirement; it became an iconic look that made Hemsworth synonymous with the deity he portrayed.
The Man Bun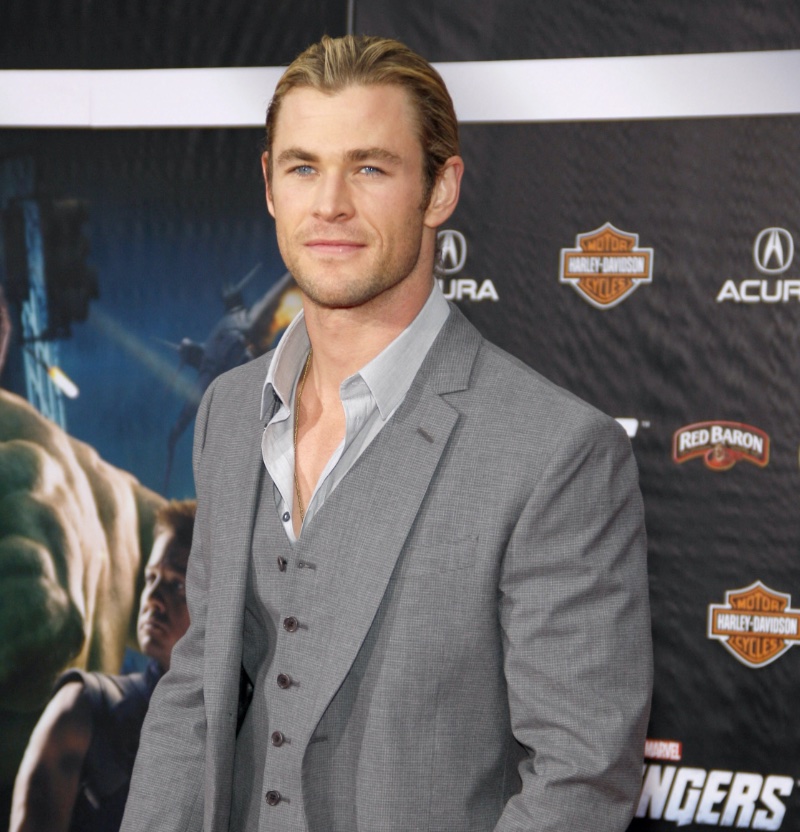 As a nod to contemporary men's fashion, Hemsworth adopted the man bun, tying his lengthened tresses into a sleek, sophisticated bun. This style seemed to capture the cultural mood, resonating with fashion-forward men and those seeking a practical solution for longer hair.
The Undercut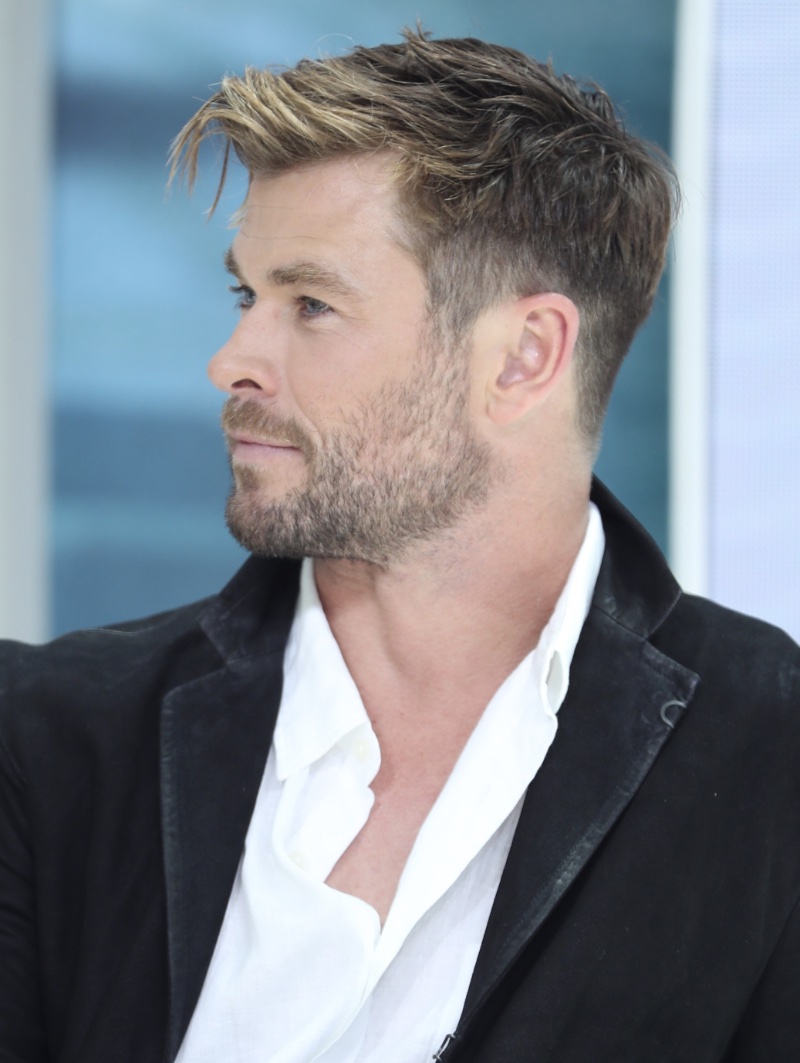 After the man bun phase, Hemsworth opted for the more edgy undercut, featuring shaved sides with elongated hair on top. This modern look underscored his knack for keeping in step with trending styles, adding another layer of versatility to his grooming repertoire.
Slicked-Back Suave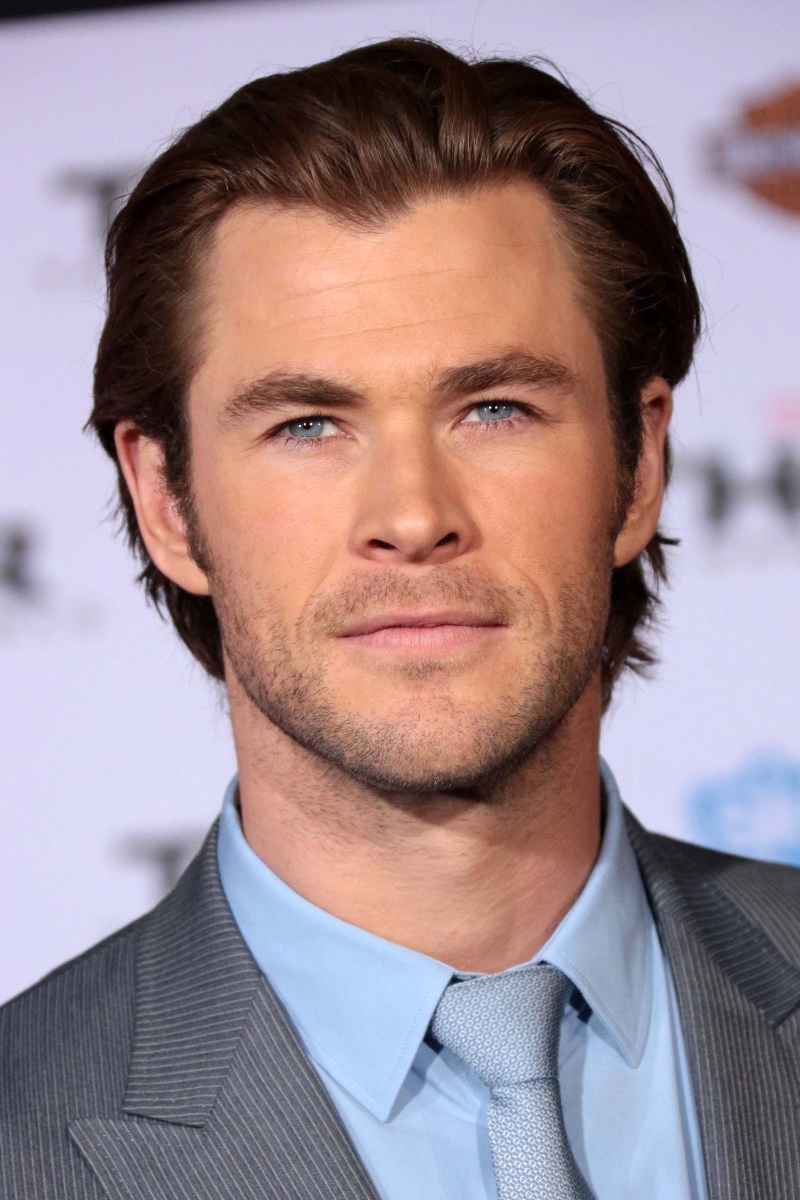 Hemsworth frequently turns to a slicked-back hairstyle for formal events like red carpet premieres. This classic look offers a refined edge, solidifying his ability to oscillate effortlessly between casual and sophisticated styles.
Chris Hemsworth's ever-changing hairstyles offer a visual narrative of his career trajectory and personal style evolution. From his budding days as an aspiring actor to his current, almost deified status, each haircut has played a pivotal role in shaping his public image and artistic persona.
Top Chris Hemsworth Haircuts
Chris Hemsworth has long been celebrated for his array of stylish and adaptable haircuts, setting trends and defying conventions. Below are some of his most highly-praised hairstyles, accompanied by tips on achieving these looks.
Hemsworth's Classic Short Crew Cut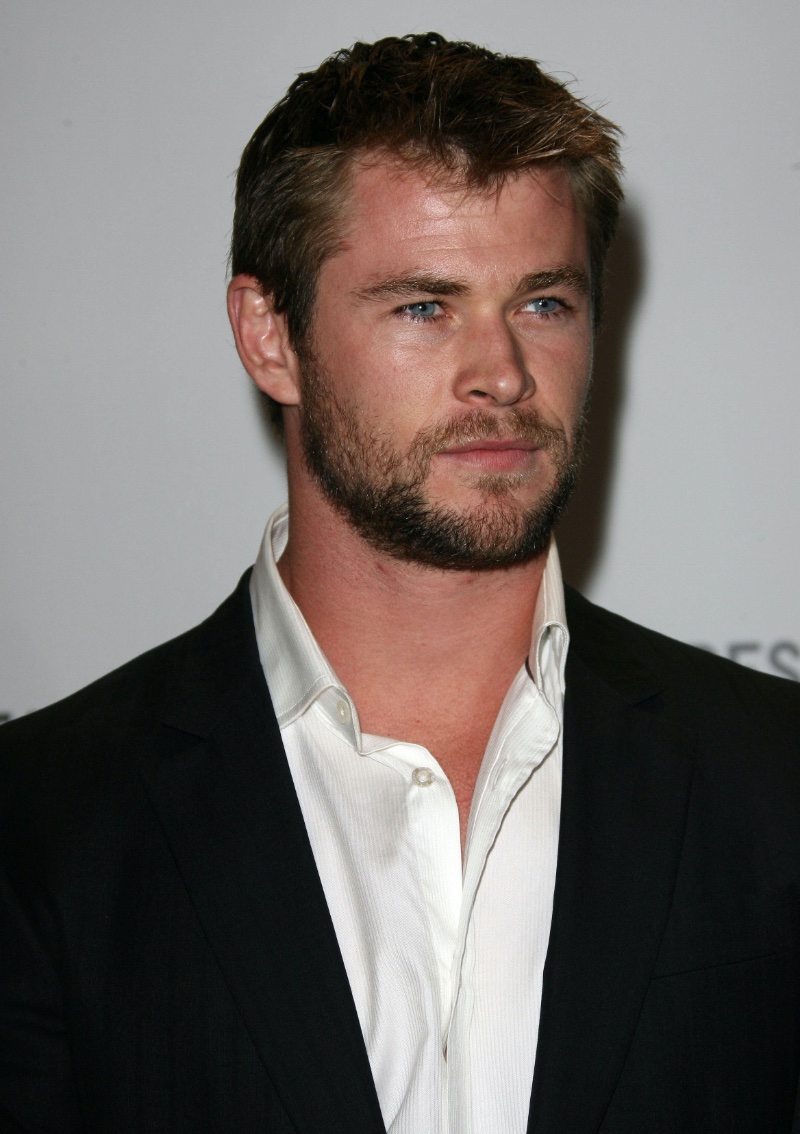 This enduring style is characterized by short sides and back, complemented by slightly longer hair on top. A harmonious blend of simplicity and elegance, this low-maintenance cut is flattering on nearly all face shapes and hair types.
How to Get the Look: Instruct your barber to maintain an inch of length on top to replicate Hemsworth's crew cut. For the finishing touch, apply minimal pomade or wax to give it texture and hold.
Slicked-Back Undercut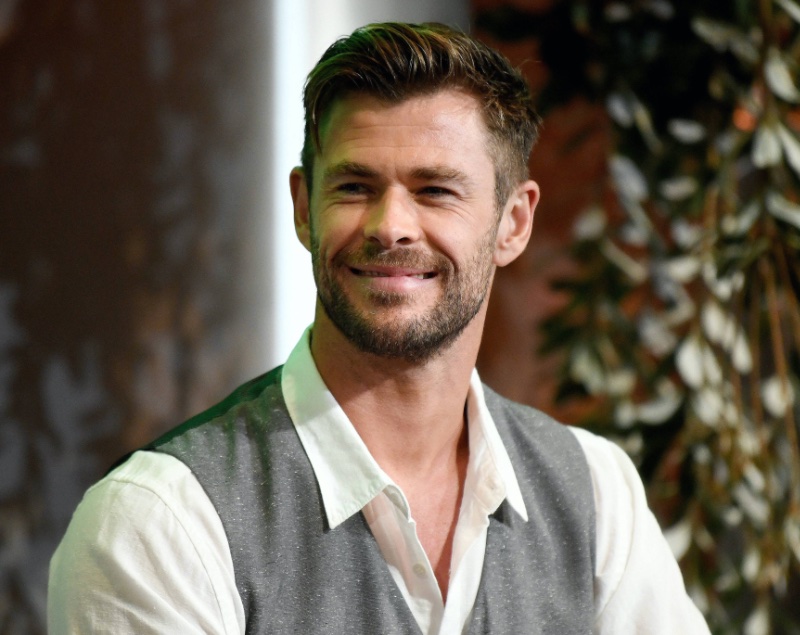 Displaying contemporary edge and traditional styling, the slicked-back undercut features a longer top, swept back and paired with shaved or faded sides. This cut can create a suave sophistication ideal for those with thick, straight hair.
How to Get the Look: When speaking to your barber, request an undercut where the top section is disconnected from the shaved sides. The secret to nailing this look is a high-hold styling gel or pomade to ensure the top remains slicked back.
Textured Medium Length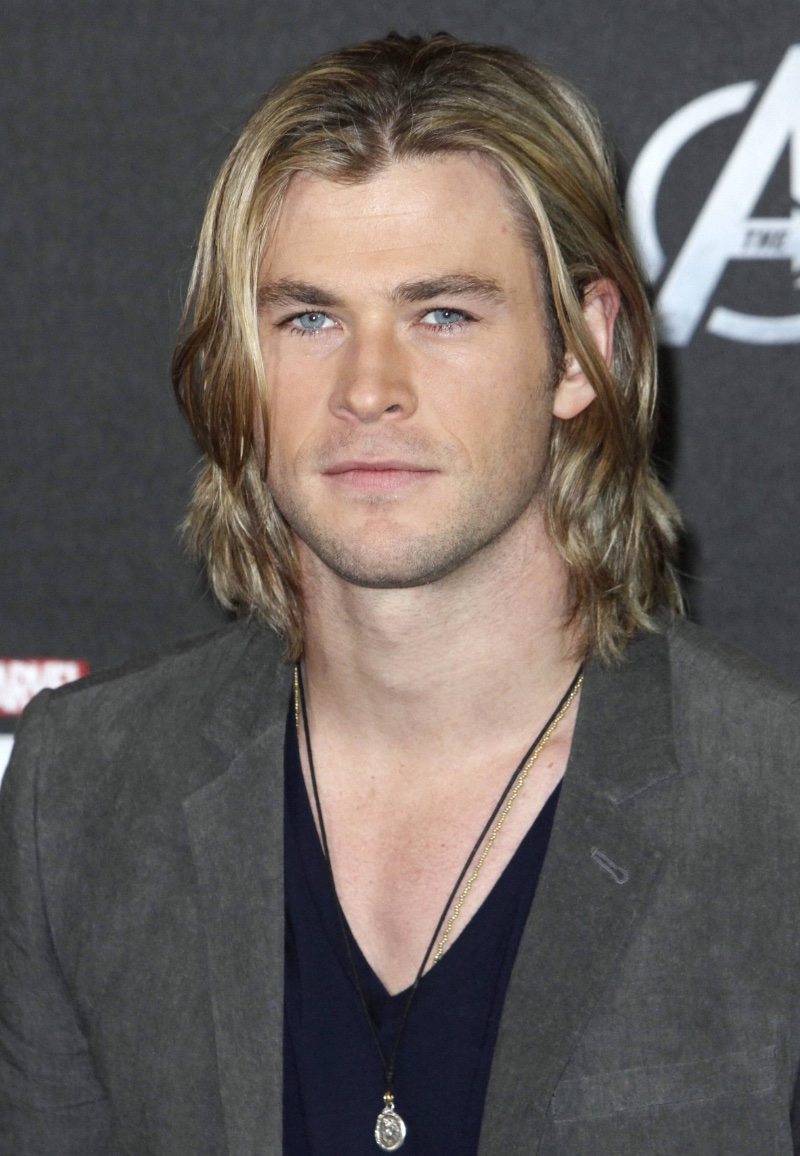 Hemsworth's textured medium-length cut might answer those seeking a relaxed aesthetic. This style maintains a medium length while incorporating layers and texture, offering a laid-back yet stylish vibe. It's particularly effective for individuals with wavy or curly hair.
How to Get the Look: Instruct your barber to add long layers and additional texture throughout your mane. Styling can be effortlessly achieved using a sea salt spray or a texturizing paste to accentuate the cut's inherent definition.
Messy Tapered Fade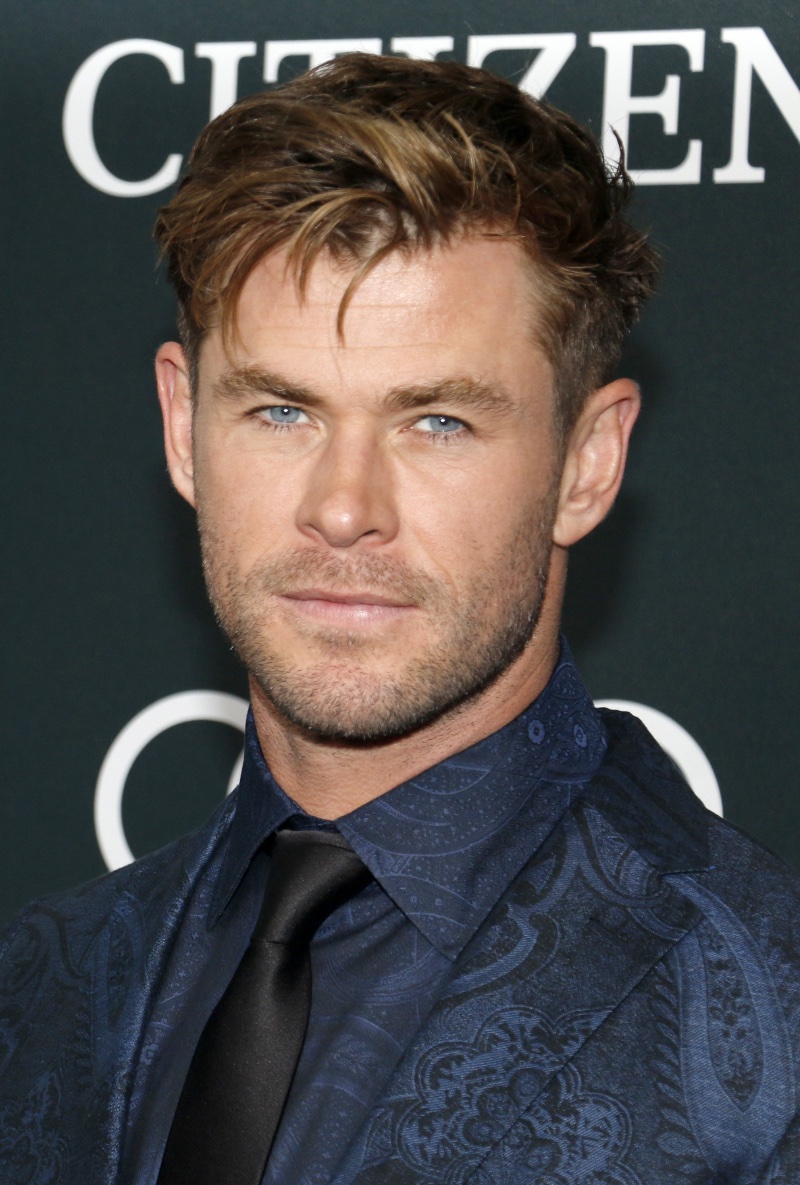 Versatility meets trendiness in the messy tapered fade, a style that finds a comfortable home on various face shapes and hair types. The haircut features a taper or fade on the sides and back, coupled with longer, textured hair up top.
How to Get the Look: This style is for you if you want an effortlessly chic appearance. Specify to your barber that you want a tapered fade combined with medium-length, textured hair on the top. A matte clay or paste can give you the desired messy, textured finish.
Thor's Signature Hairstyles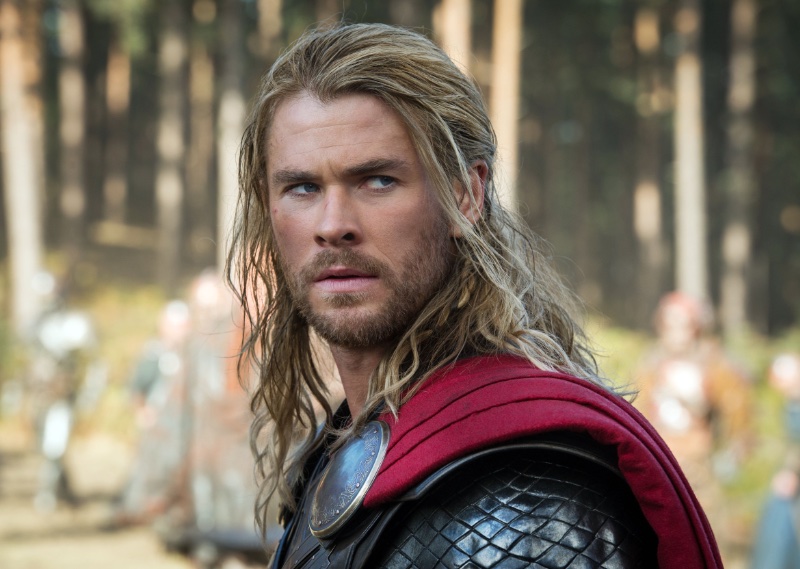 When discussing the stylistic elements that contributed to the allure of Marvel's Thor, one cannot overlook the god of thunder's iconic hairstyles that Chris Hemsworth wore. Over the years and across films, this particular aspect of the character has captivated fans and become a staple of Thor's identity.
Thor's luxurious, flowing tresses were a testament to his celestial origins and kingly stature in the franchise's earlier installments. The long locks were a symbol connecting him to the realm of Asgard and a narrative device, framing his role as a god among men.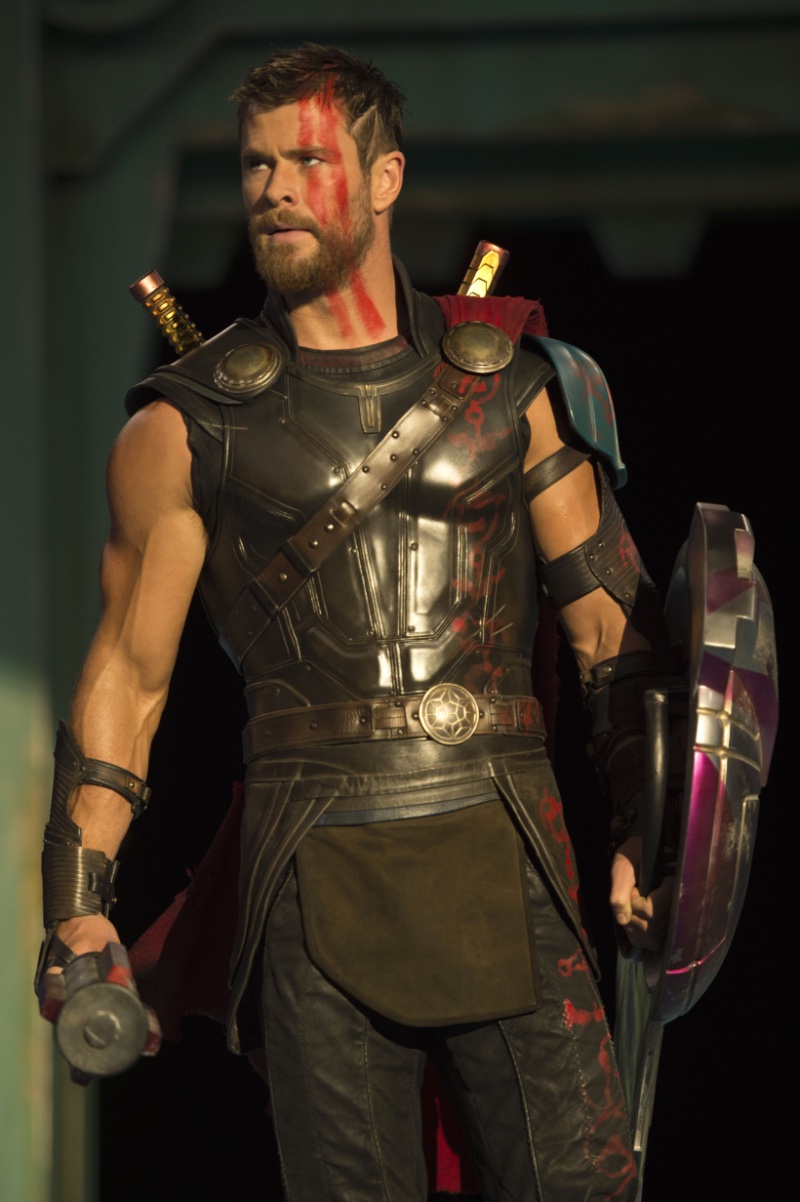 Yet, the character's hairstyle was not static; it evolved as Thor himself did. In the Thor: Ragnarok film, audiences saw a shift in Thor's mane that mirrored his transformation—from a royal figure to a battle-hardened warrior. The shorter, more rugged haircut that emerged resonated with his evolving persona, underlining the internal and external battles he faced.
The hair change added layers to the character and showcased Hemsworth's masculine and rugged features. Of course, achieving this hairdo and others—fit for a god, no less—required more than mere mortal efforts.
Behind the camera, talented hairstylists wielded a variety of premium products and, when needed, hair extensions to sculpt the much-admired style. The hair team labored painstakingly to create what has now become staple looks for fans of both Thor and striking hairstyles.
Whether you find yourself deeply immersed in Marvel lore or simply an appreciator of extraordinary hairstyles, Thor's ever-changing mane commands attention. From its initial flowing grandeur to its more streamlined versions, the hair, much like Chris Hemsworth's portrayal of Thor, has added a compelling visual layer to an already complex character.
The Perfect Beard for Chris Hemsworth Haircuts
The Masculine Appeal of the Full Beard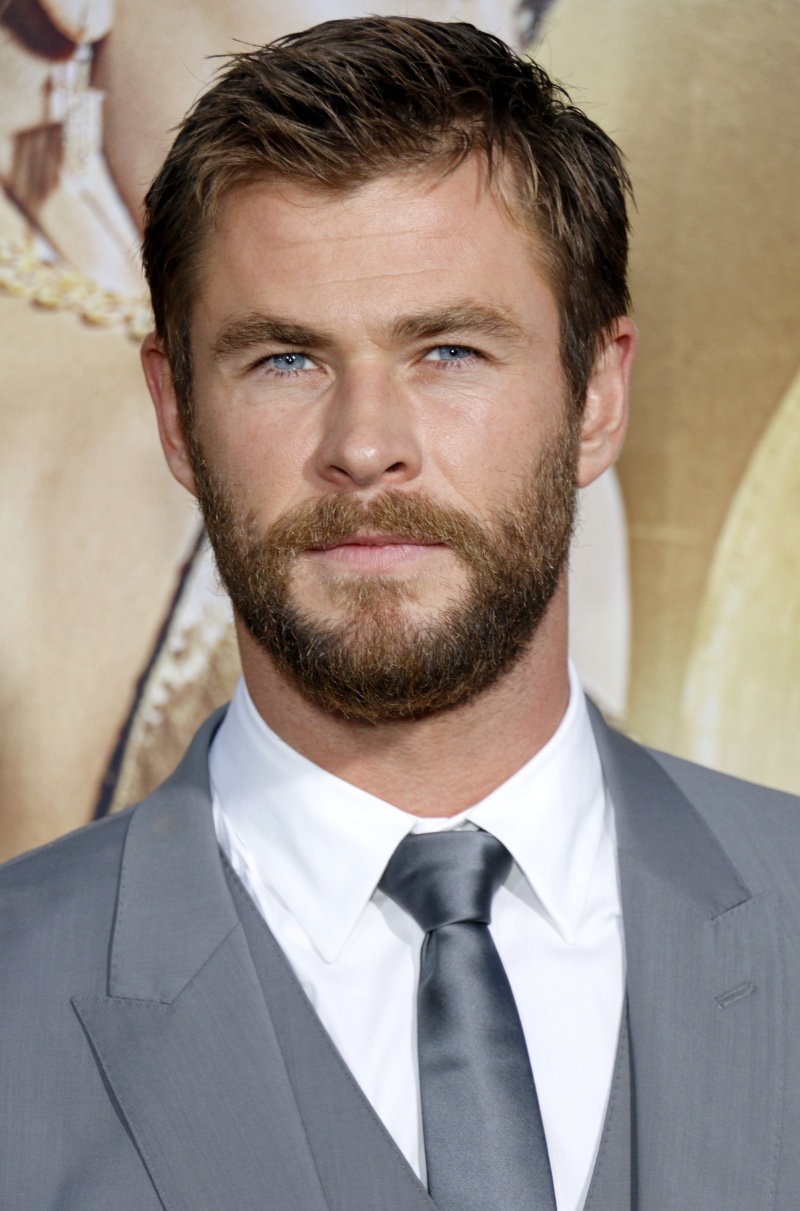 As the saying goes, the whole is often greater than the sum of its parts. When channeling your inner Hemsworth, it's not merely about the locks atop your head but also the facial hair that frames your face.
A full beard, for instance, lends an aura of rugged sophistication to Hemsworth-inspired hairstyles. Be it the Thor-esque long tresses or a shorter textured cut, a full beard rounds out the look with a sense of gravitas.
It's like wearing a suit that needs no tailoring—a harmonious balance that doesn't just capture attention but commands it.
The Understated Chic of Stubble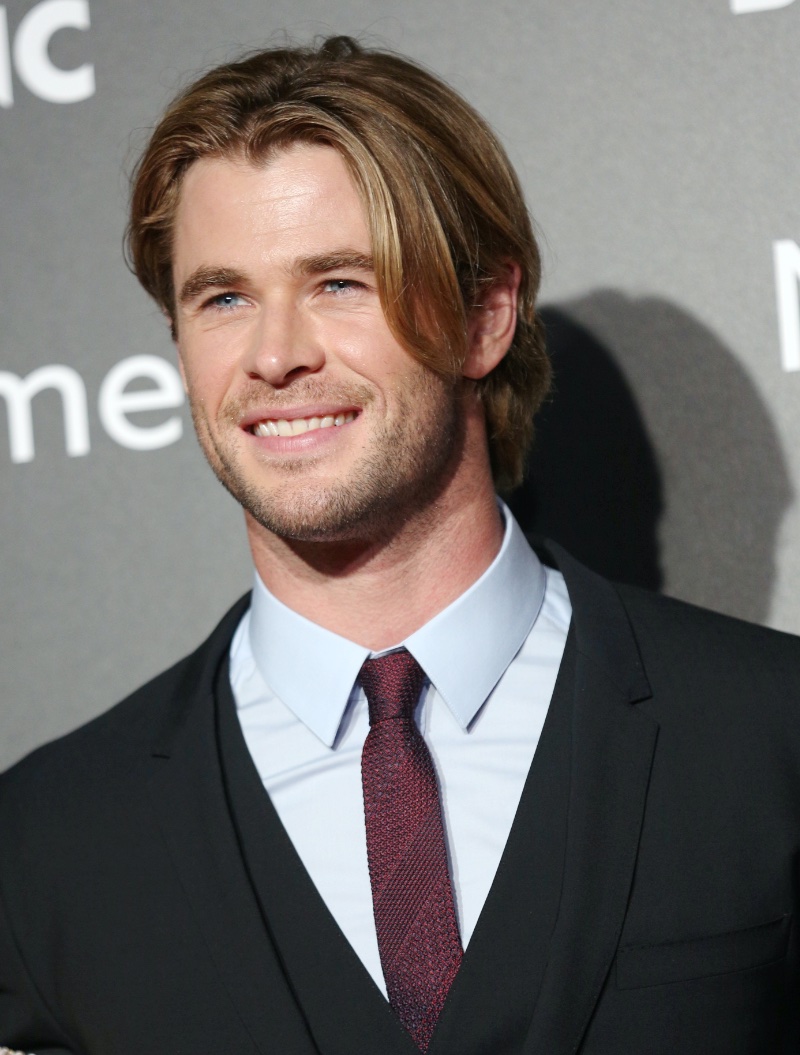 Not everyone aims for the burly woodsman aesthetic, and that's perfectly okay. There's the ever-versatile stubble for those who lean towards the more minimal. Light stubble brings a subtler form of masculinity to the table, pairing wonderfully with a wide array of Hemsworth hairstyles.
This low-maintenance choice infuses your look with effortlessness that says you're stylish, but you're not trying too hard to prove it.
Sophistication Meets Style: The Goatee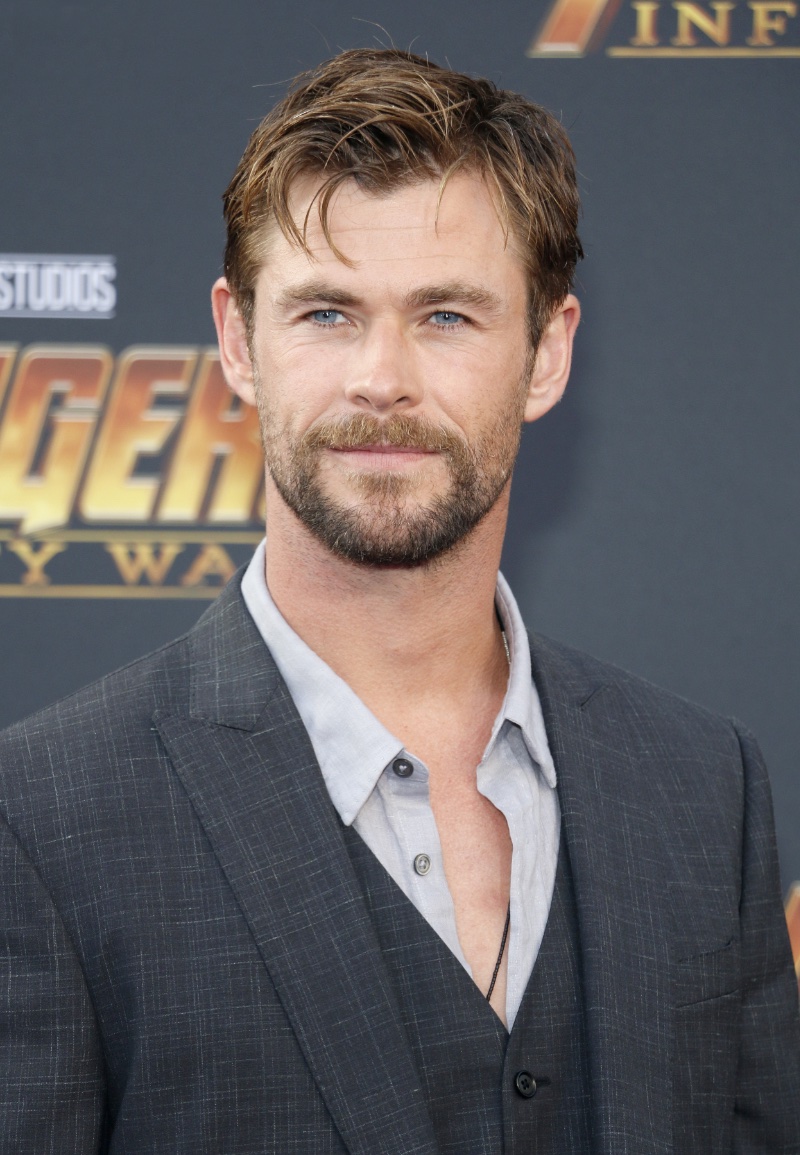 A goatee is an excellent choice if you're looking for a beard style that brings sophistication to your Hemsworth-inspired look. Particularly when paired with Hemsworth's shorter, more tailored haircuts, a goatee offers a refined balance that reads both polished and nuanced.
Consider it the facial hair equivalent of a well-chosen accessory that complements rather than overshadows your hairstyle.
The Statement Maker: The Moustache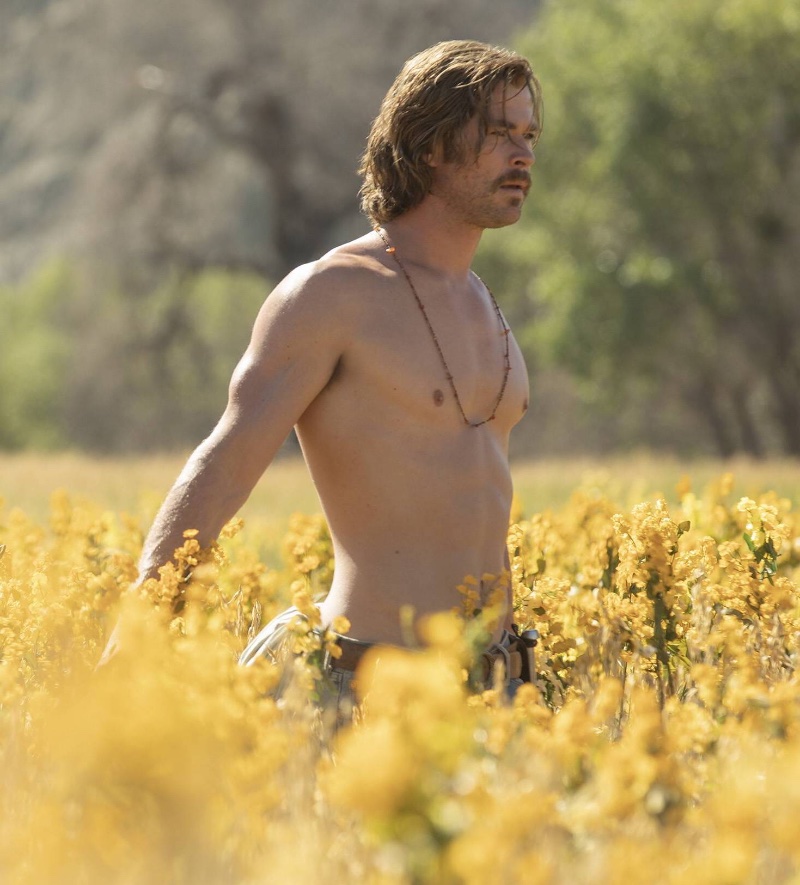 For the bold and the brave, the mustache is a formidable choice. Whether you opt for a classic mustache or push the envelope with a trendier handlebar variation, this facial hair style is an unambiguous statement maker.
Paired with any of Hemsworth's memorable haircuts, a mustache can bring an unexpected twist, creating a look bound to turn heads.
A Transformative Hair Journey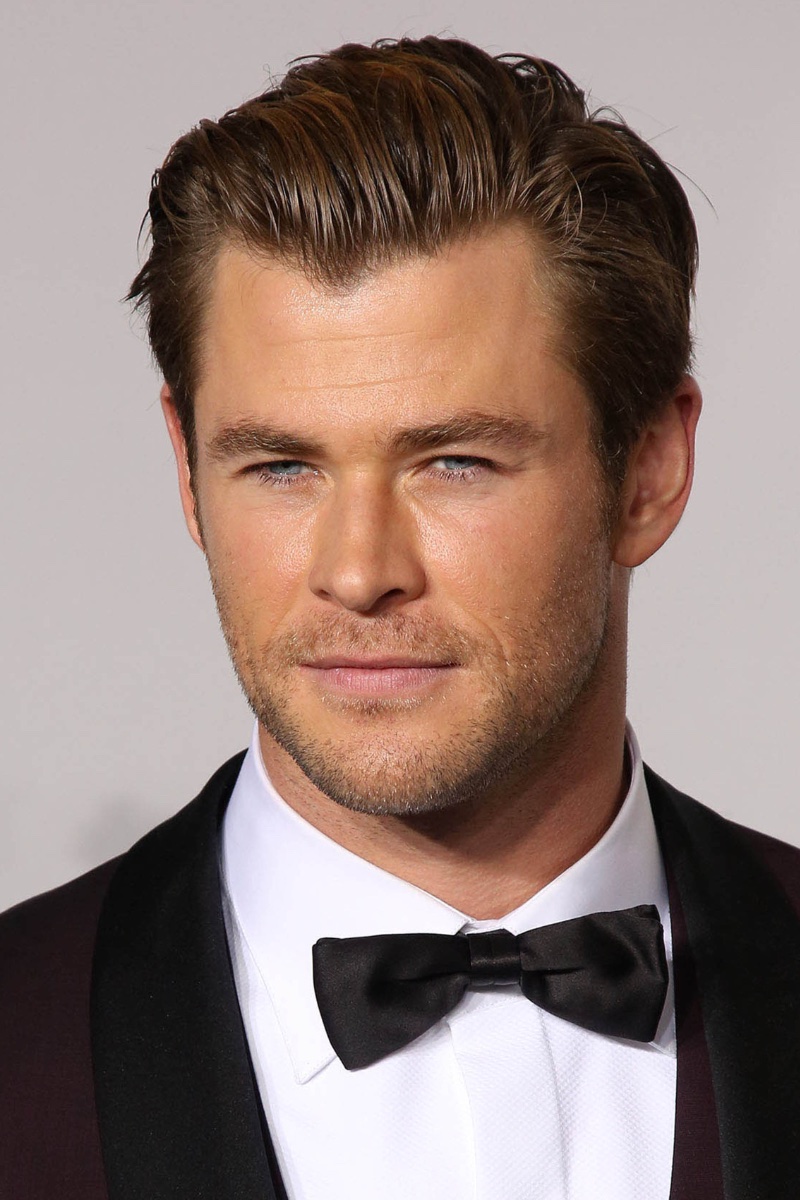 The transformative allure of Chris Hemsworth's hairstyling repertoire serves as a catalyst for modern men's grooming trends. From the untamed beauty of his Thor locks to the polished elegance of his red-carpet moments, Hemsworth provides a template for those looking to elevate their aesthetic.
So, as you contemplate your next foray into hairstyling, consider this: stepping beyond the known can yield extraordinary results. Draw inspiration from Hemsworth's fearless sartorial choices to make your hair a defining element of your personality.
Tailor his techniques to your unique style and prepare yourself for a lasting impression. The playbook has been set; all that's left is for you to make your move.