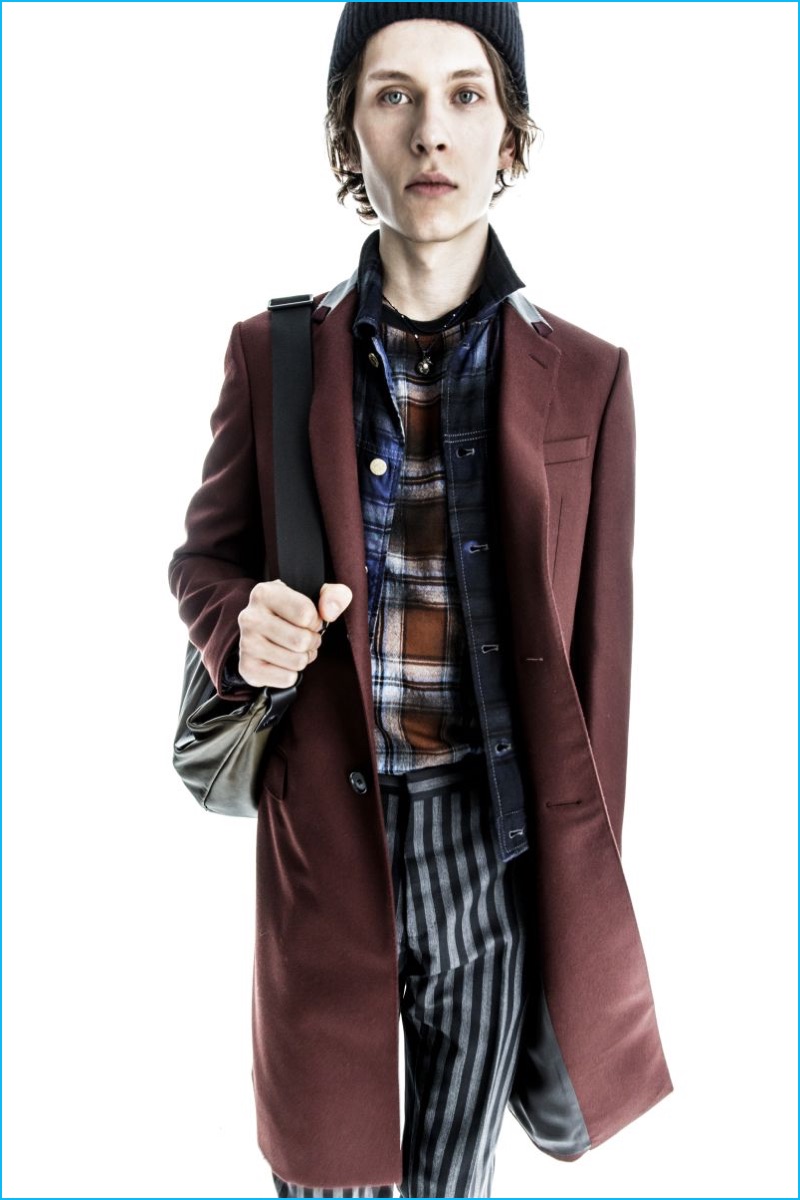 Lanvin men's style director, Lucas Ossendrijver has a lot to say when it comes to his design philosophy. Approaching pre-fall with a practical sensibility, the Dutch designer explains, "When I start a collection, I think about fabrics, shapes, construction, technique and then colors." Creating the collection, Ossendrijver explains, "I wanted to de-formalize ready to wear clothing, particularly suits. I enjoy mixing the genres and codes of tailored clothing and the casual, sporty look."
Related: Lanvin Embraces Relaxed Rock Aesthetic for Fall
Lanvin Pre-Fall 2016 Men's Collection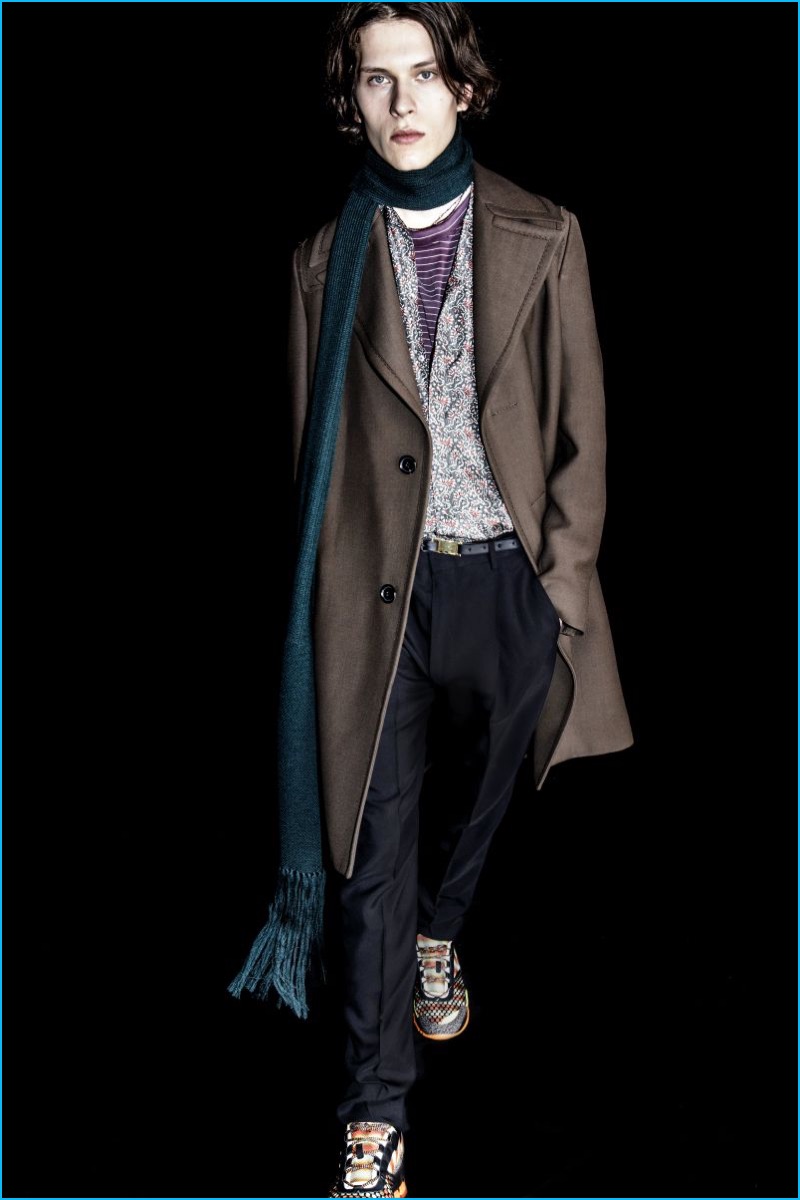 The Lanvin man easily balances a fashion-forward perspective with a grounded reality. Ossendrijver says, "I like to play opposites. I believe that this makes clothes easier to access. For me, it's a modern attitude, less formal, in line with today's world, it's the lifestyle of today's men, whether young or not-so-young." The designer adds, "I like the idea that clothing follows your movements, that it's flexible and discreet at the same time."