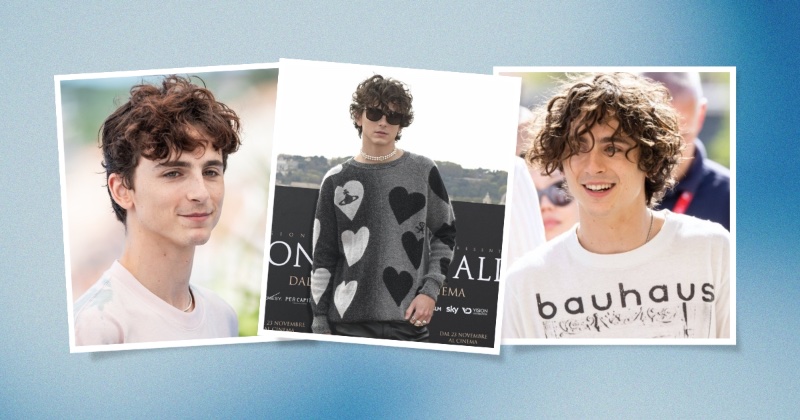 In an era where individuality reigns supreme in men's fashion, Timothée Chalamet has emerged as an icon of hair versatility. His mane, a hallmark of his ever-evolving style narrative, echoes the transformative characters he has portrayed in film, from the royal tresses in The King to the sun-kissed waves in Call Me by Your Name.
Chalamet's hair inspires legions with its perfect blend of nonchalance and polished flair. A tapestry of styles resonates with the essence of Timothée's most iconic looks. From the rebellious rock 'n' roll curls to the refined textures of a sleek back and the effortless waves showcased in his Bleu de Chanel advertisement, we traverse the spectrum of styles that have made Chalamet a hair icon for the modern man.
Timothée Chalamet Haircuts: From Short to Long
Whether you covet the buoyancy of Timothée Chalamet's tousled waves or the sharp sophistication of his structured side part, achieving the Chalamet charm is about precision in cut and care in styling, a testament to personal grooming at its finest.
Tousled Curls with a Rock' n' Roll Edge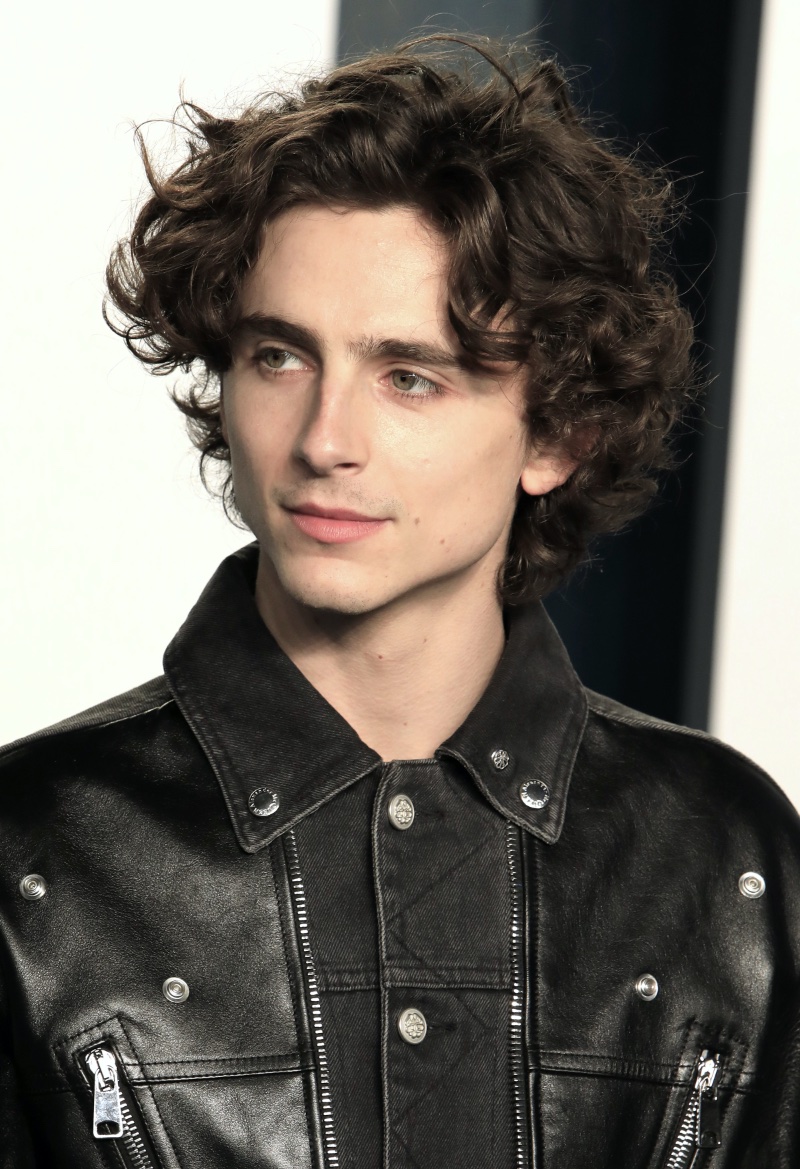 Channel Timothée Chalamet's unmistakable charisma with curls that merge vintage rock vibes with modern sophistication. Achieve this look by consulting with a skilled barber to keep the curls at shoulder length while introducing layers for extra body.
Utilize a sea salt spray or curl-enhancer to accentuate texture, and finish with a diffuser on a low heat setting to promote natural volume.
Natural Curls: Tousled to Perfection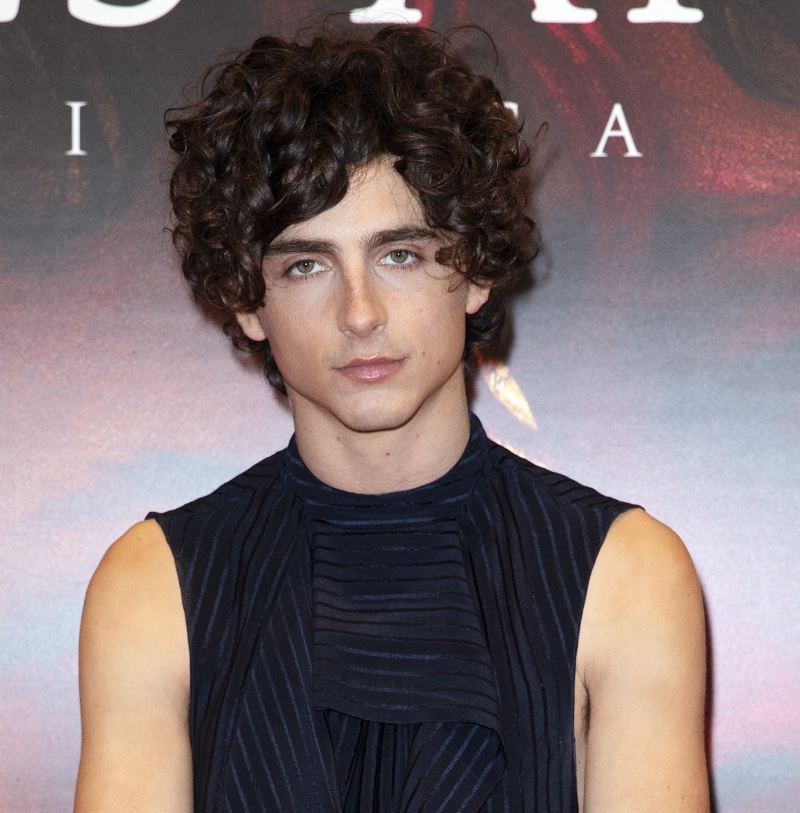 For Timothée's natural yet purposefully styled curls, aim for a layered haircut and invest in quality curl-care products. Apply a curl-defining cream to damp hair, then air-dry or use a diffuser to minimize frizz and maximize definition. Nightly care with a satin pillowcase or silk scarf will preserve the curl's shape and texture.
For those striving to tame a mane akin to Timothée Chalamet's but battling with unruly curls, the secret weapon is moisture—unyielding and daily. "Moisturizing every day with a leave-in conditioner is essential," shares a stylist from Elenasalons. "It could be a cream, serum, or oil, depending on what your hair responds to best."
Sculpted Waves: A Contemporary Spin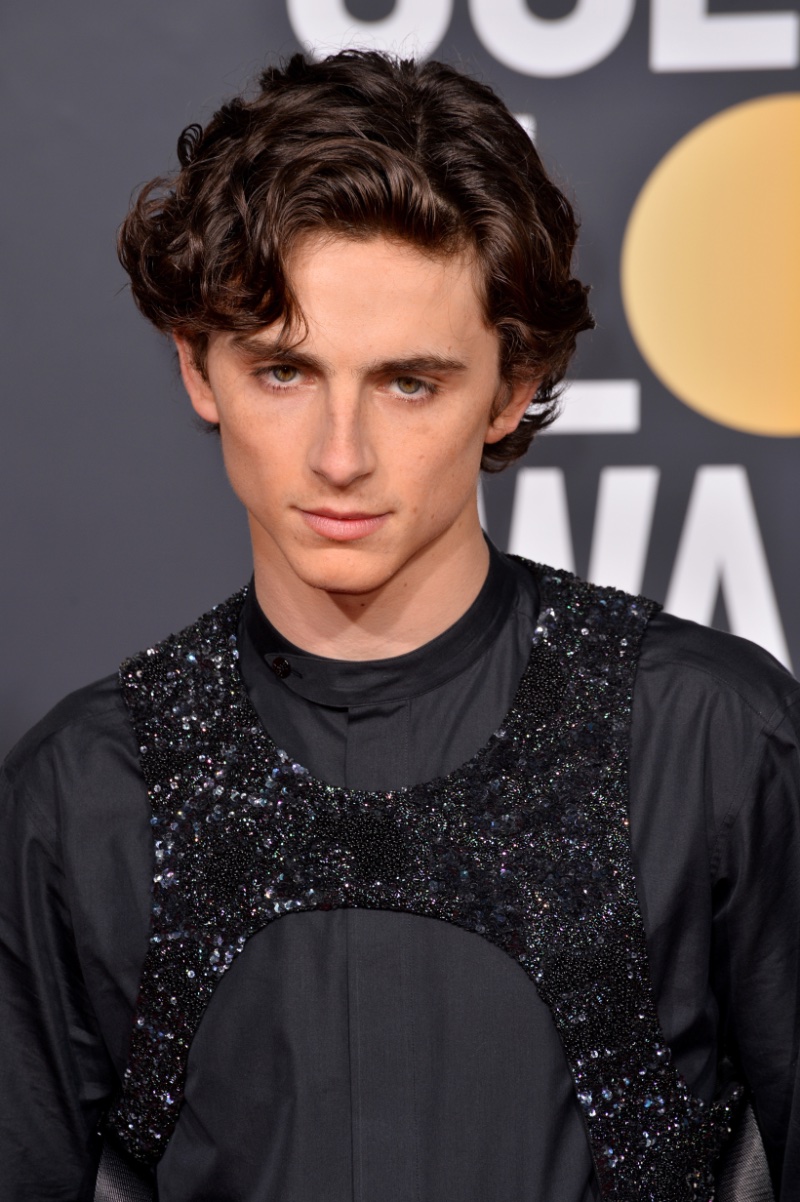 Timothée's sculpted waves require a masterful touch to appear modern and timeless. Hydrate the hair with a curl-friendly product before using a light pomade to add definition and a touch of gloss. This style demands precision for a sleek but dynamic aesthetic.
Embracing Natural Texture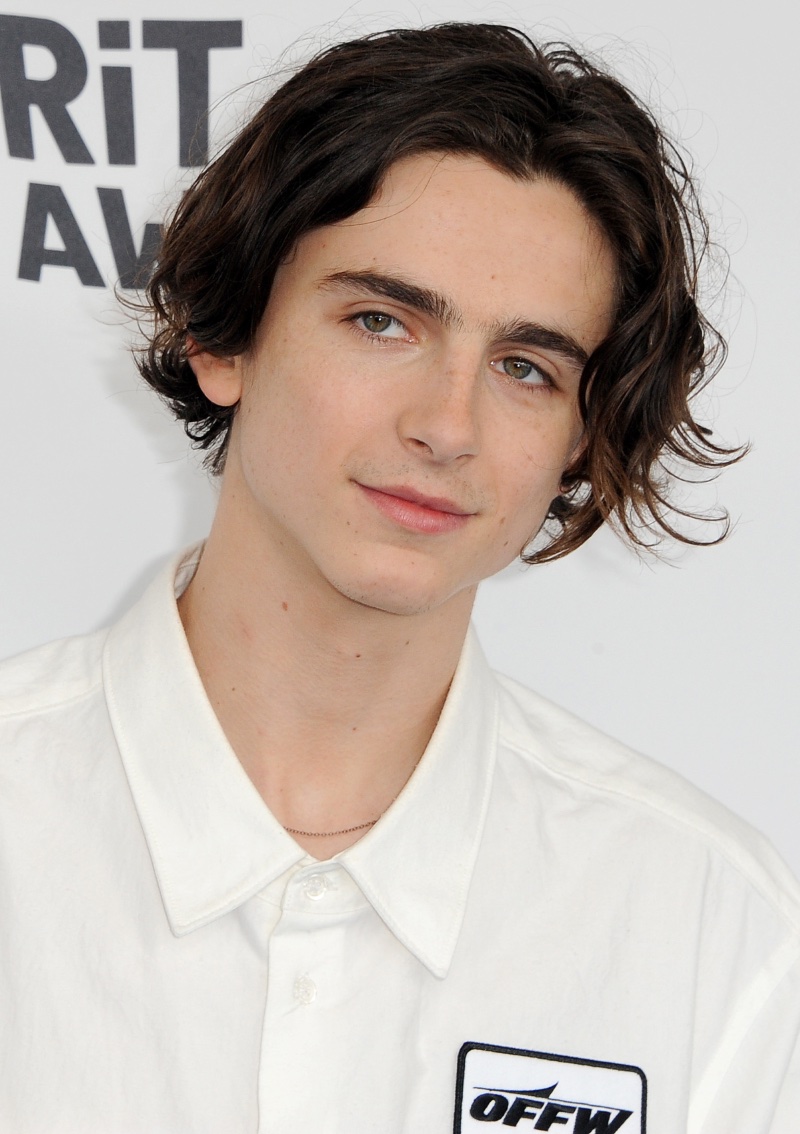 Timothée's effortless wave is best achieved starting with a haircut that promotes movement. Choose lightweight styling aids to keep the hair's bounce, and use a texturizing spray to enhance the natural pattern. Finish with a light-hold spray to keep the waves looking lively and adaptable.
The Chalamet Charm: Tousled Waves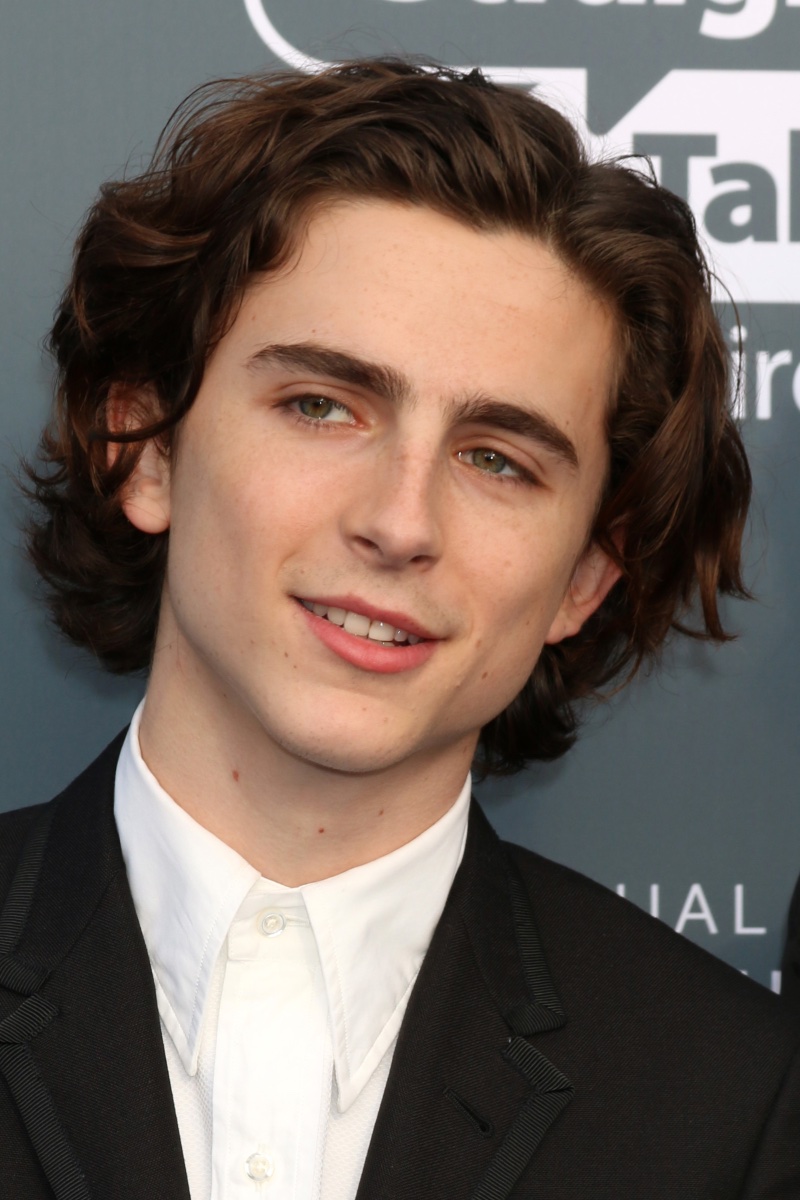 Timothée Chalamet's tousled waves are easily replicated with a proper cut and appropriate styling products. Work mousse or cream through damp hair and shape it to maintain a carefree look that's become emblematic of Chalamet's style.
Sleek & Refined à la Timothée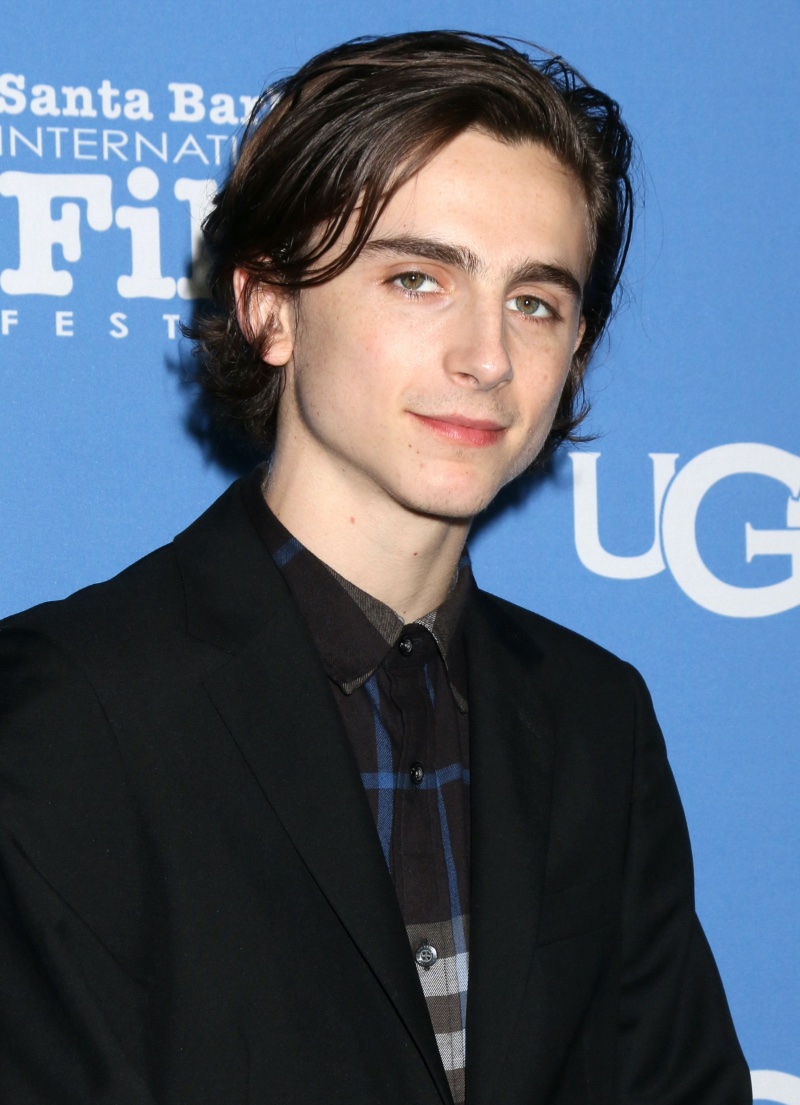 For a polished finish, mimic Timothée Chalamet's sleek back look with a strong-hold product, smoothly combing it back with precision and sealing with hairspray for a result that matches the allure of the charismatic actor.
Short Side-Part: Classic Meets Casual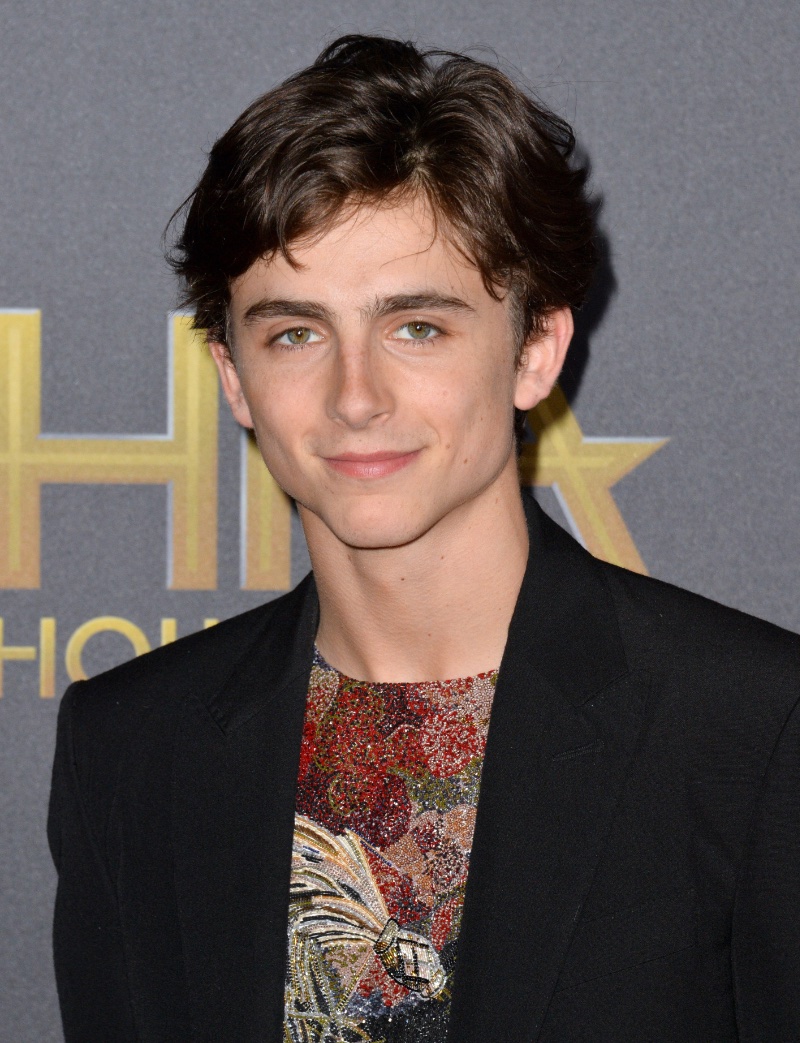 Timothée's hybrid of classic and casual is perfectly captured in a short, side-parted look. Apply a light pomade to damp hair and use your fingers to style, letting the natural waves peak through for a structured yet easygoing vibe.
Retro Volume: The Textured Pompadour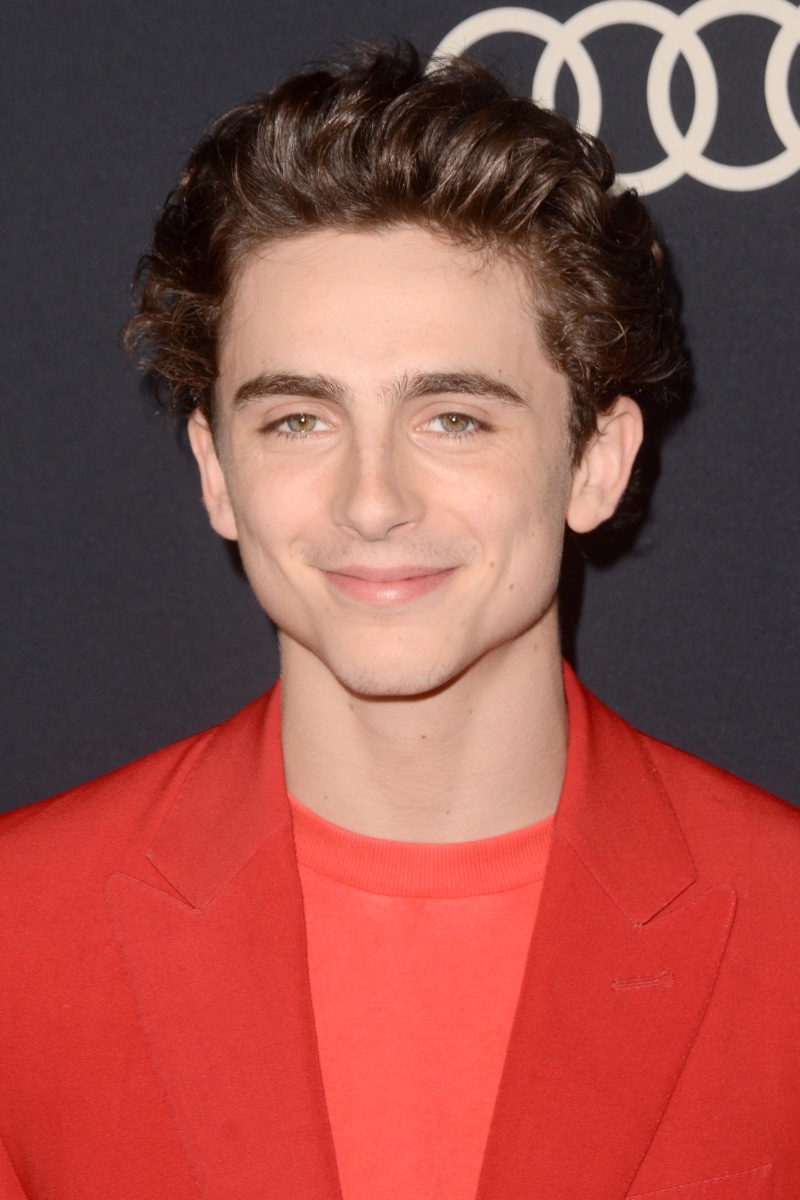 Emulate Timothée's take on the pompadour with a haircut that elongates the top. Style with volumizing products and a matte pomade to maintain the pompadour's signature volume, giving a contemporary twist to this retro staple.
Casual Side Sweep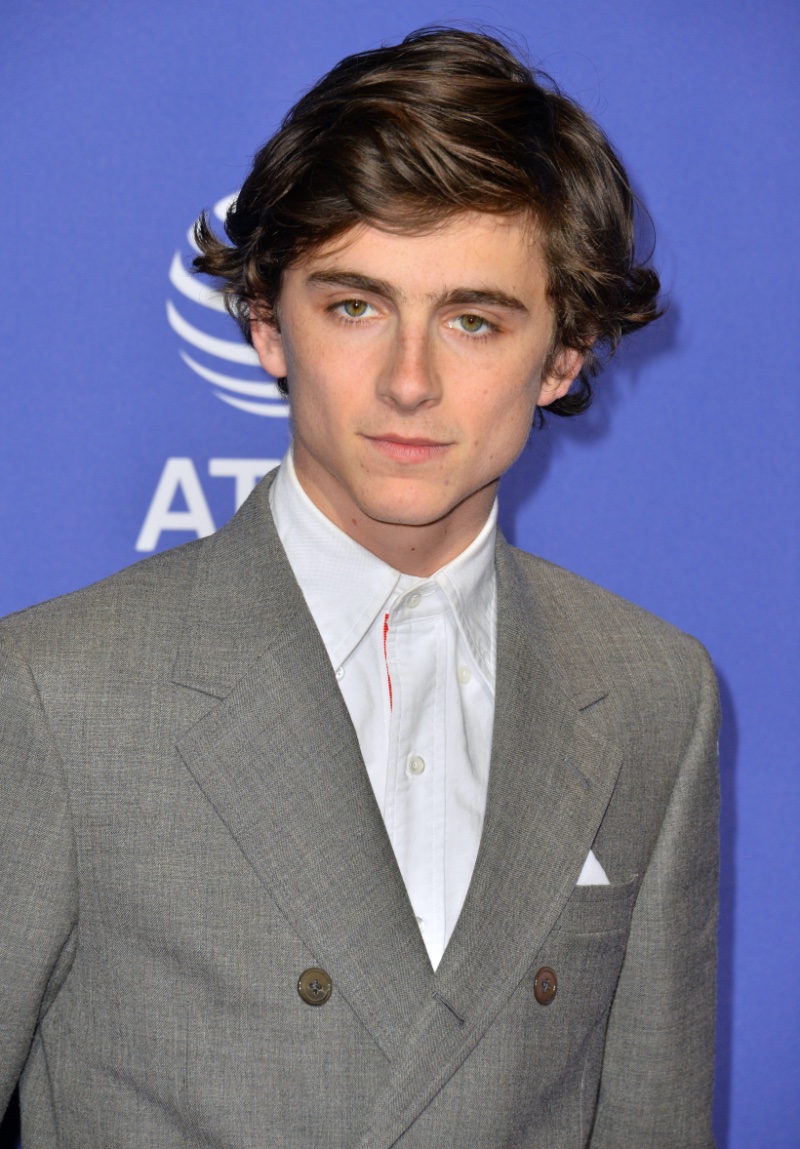 Timothée Chalamet's casual side sweep exudes an air of effortless sophistication. After achieving the proper cut, employ a light-hold styling product to guide the hair sideways, allowing for a natural flow that complements the relaxed look.
Tousled Curls: The Essence of Laid-Back Style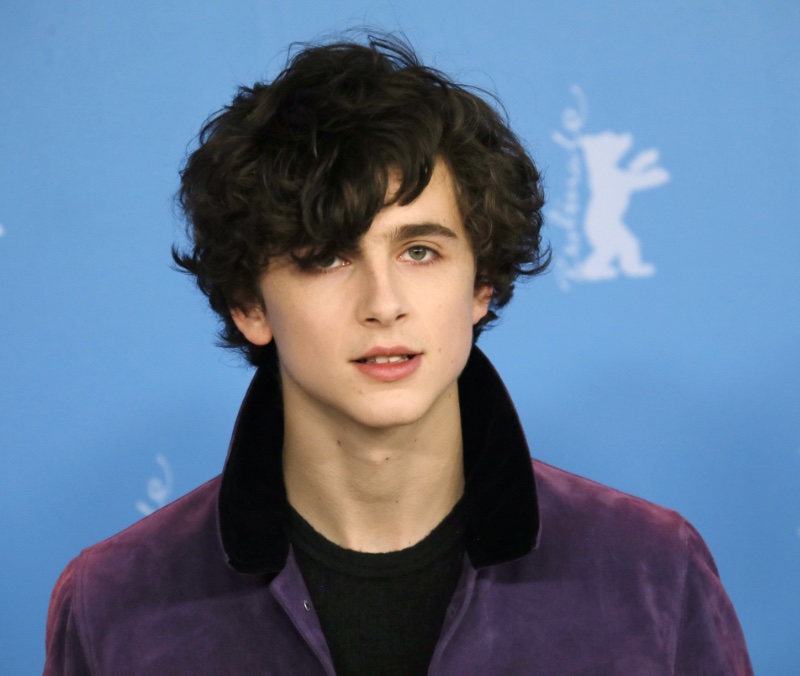 Capturing the spirit of Timothée Chalamet's most relaxed style involves nurturing the curls with moisture-rich products, sometimes just letting a hair dryer or diffuser on a gentle setting coax the hair into its natural shape.
Hair Tips Inspired by Timothée Chalamet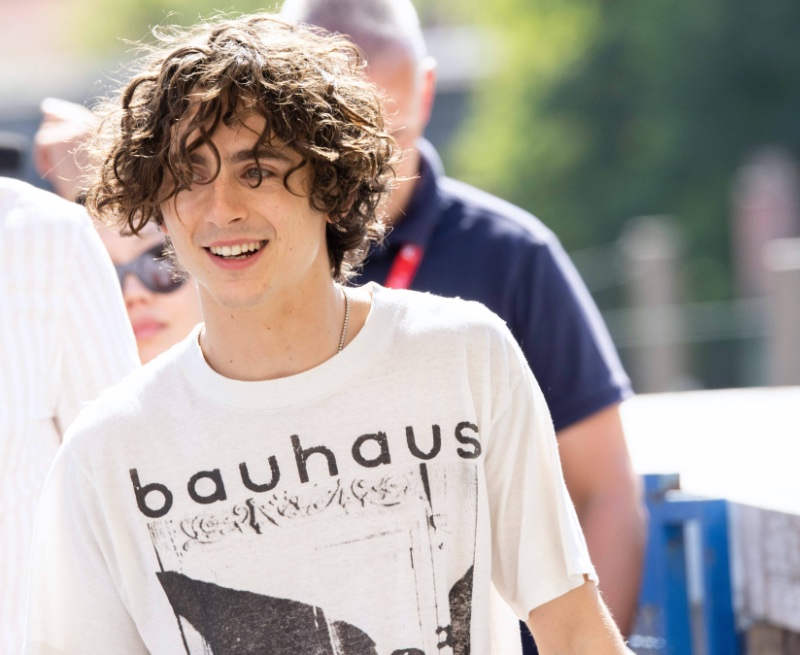 Consistent Care in the Shower
To embody the textural finesse of Chalamet's hair, begin with the foundation of a robust hair care routine. Selecting a shampoo tailored to your hair type is crucial. If you aim for the softness evident in Timothée's waves, a nourishing hair conditioner is a must.
These products work in tandem during your shower routine to ensure each strand is fortified from root to tip.
The Art of Hand-Styling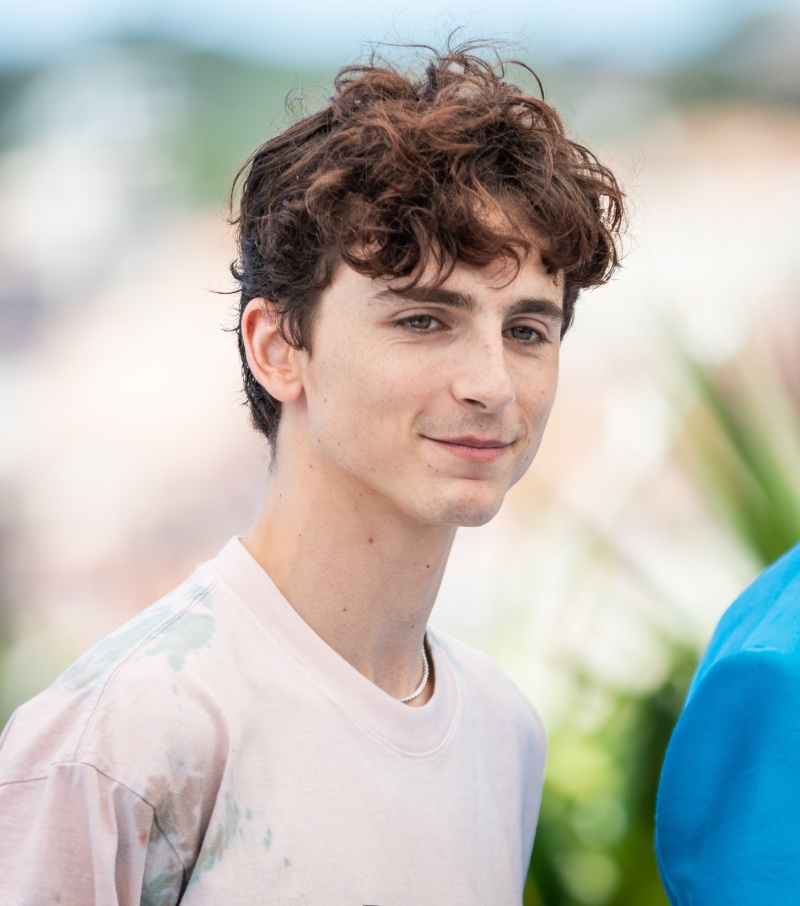 Post-shower, while the hair is still damp, is the perfect opportunity to style with your hand, crafting the direction and flow of your waves or curls. This technique allows for a more personal touch and is reminiscent of the care Chalamet might receive when prepping for a photo shoot.
Polishing & Cleaning: A Dual Approach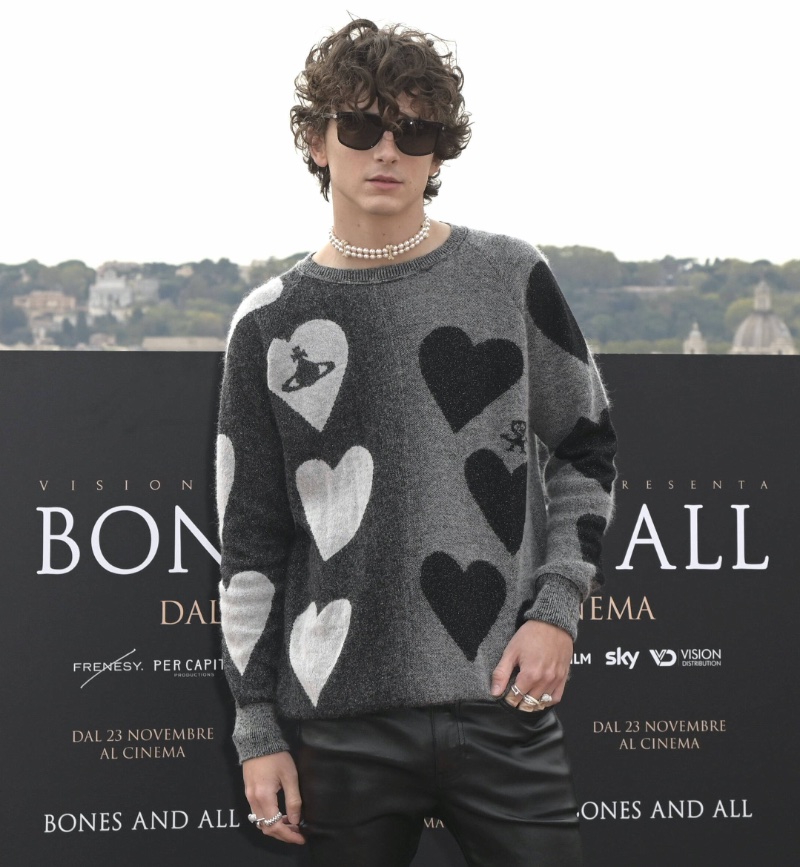 For a camera-ready look, not unlike Timothée's, a polishing cream can add a healthy sheen without weighing down the hair. On days when styling products accumulate or to refresh your style between washes, consider a cleansing conditioner to maintain moisture and cleanliness without the full shower routine.
The Quintessence of Timothée Chalamet's Hair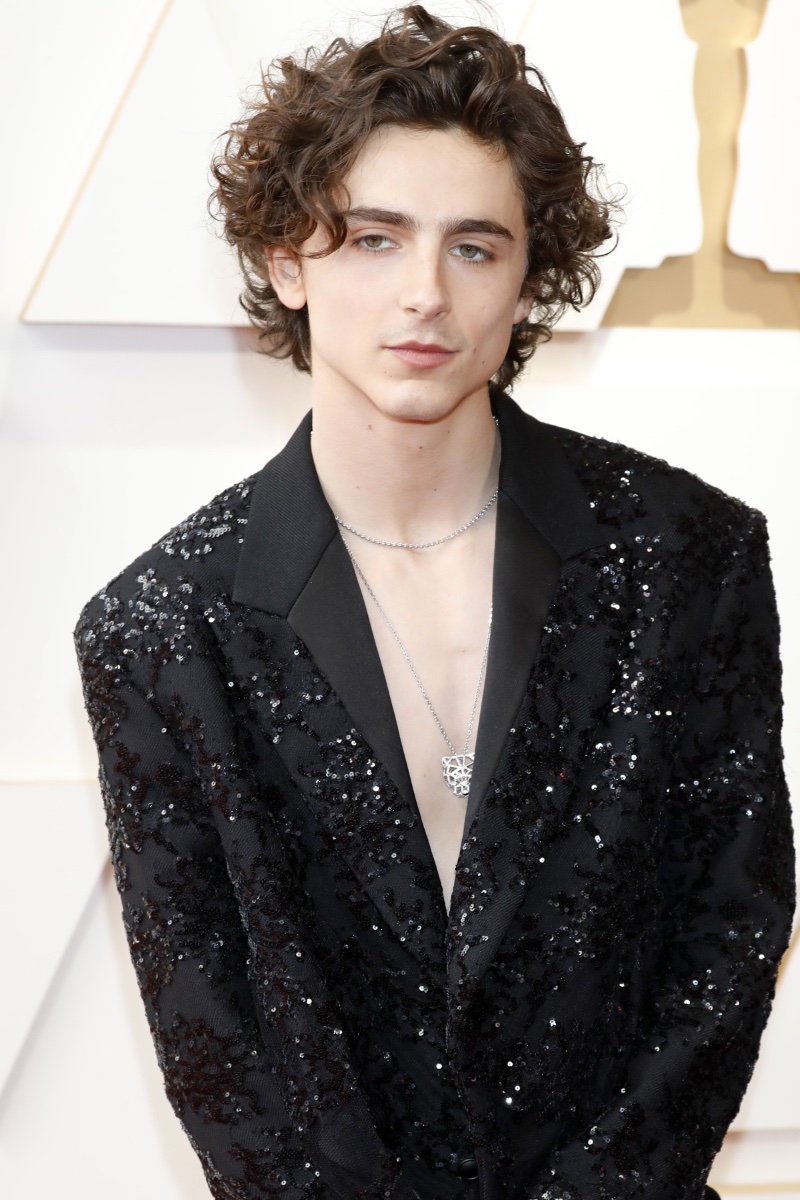 Embracing the dynamic range of Timothée Chalamet's hair is akin to his ability to traverse diverse cinematic worlds, from the desert windswept boldness in Dune to the whimsical charm in Wonka.
It's about crafting a personal narrative that parallels the fluidity and artistry of contemporary men's fashion, echoing the transformative journey of characters he brings to life.
As we transition from text to reality, the ultimate goal is to equip you with the tools and inspiration necessary to tailor these looks to your taste, ensuring your hair makes a statement that's uniquely your own.
Remember that the key to replicating Chalamet's hairstyles lies in the harmony of a well-executed cut and the subtle nuances of styling.