Stuart Vevers marks a decade at the helm of Coach, a tenure that has seen the brand evolve while staying true to its roots. This spring-summer season is a love letter to New York, the city that never sleeps but always dreams. Vevers delves into his memories and fantasies of the Big Apple, crafting a collection that is as personal as it is universal.
The collection is a study in power silhouettes, a nod to the city's skyscrapers and the ambition they symbolize. Tailored pieces are reimagined with a modern twist, capturing the essence of a heritage constantly redefined by the pulse of today's generation. It's as if the city's iconic skyline has been translated into fabric and form, a concrete jungle turned wearable art.
Monochromatic dressing rules the runway, offering a canvas for individual expression. Relaxed shapes and silhouettes serve as the backdrop, allowing the wearer to become the artist of his style narrative. It's a minimalist approach that speaks volumes, much like a New York loft with its exposed brick and singular art pieces.
Coach Spring/Summer 2024 Collection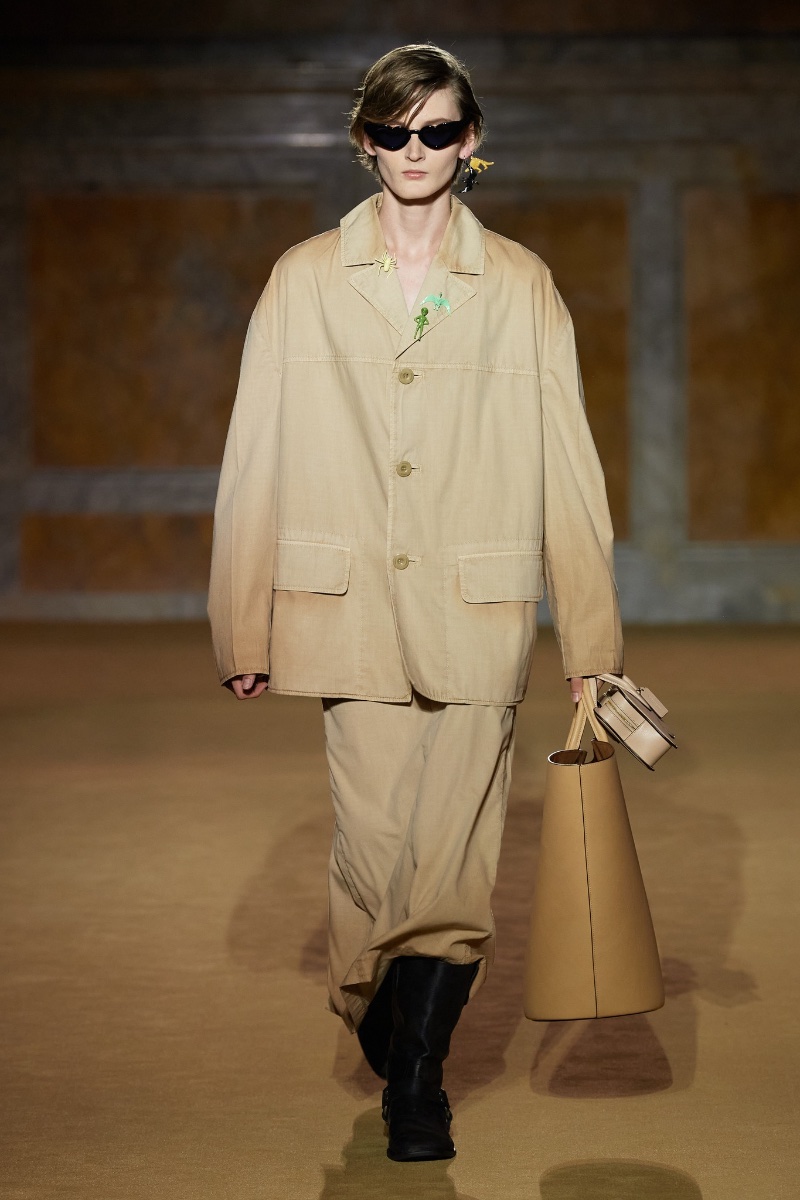 Workwear pays tribute to the city's blue-collar roots. Overalls and distressed detailing make an appearance, adding a layer of authenticity to the collection. It's a nod to the hardworking individuals who built New York from the ground up, their stories woven into the very fabric of the garments.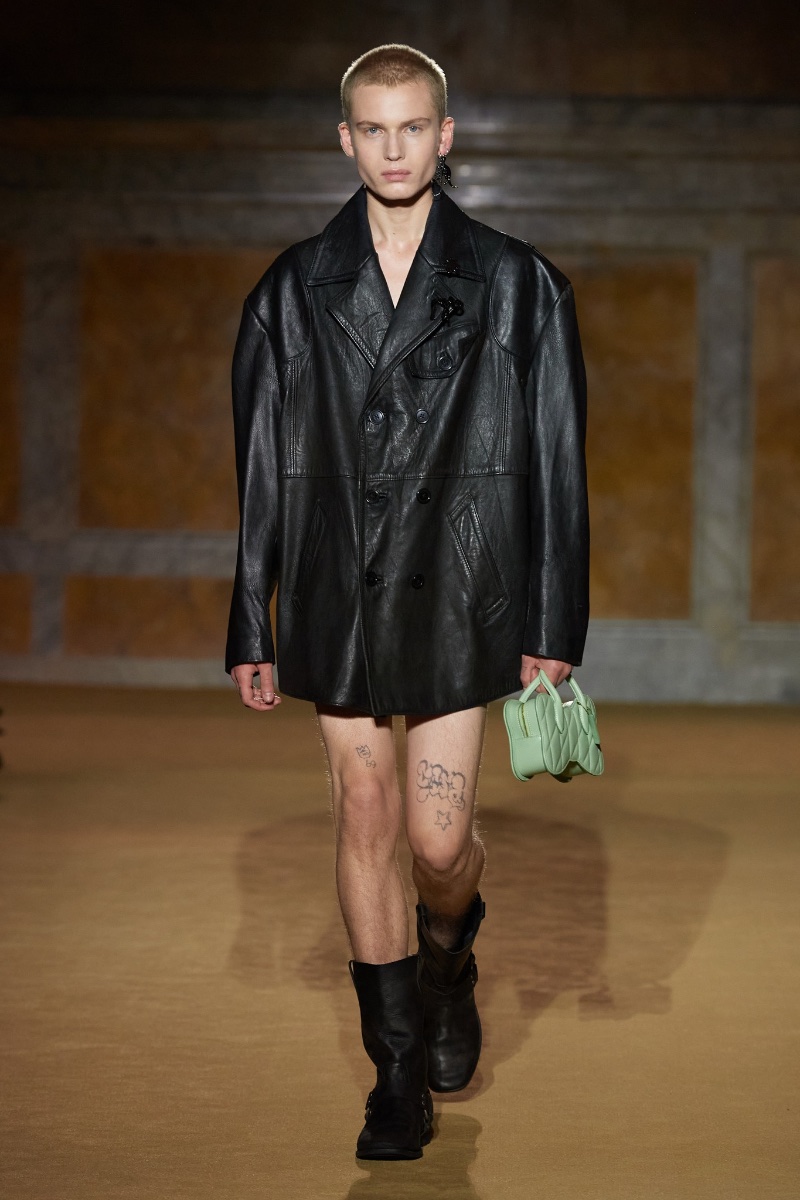 Leather, the cornerstone of Coach's legacy, takes center stage. Leather jackets emerge as the spotlight statement pieces; their modern, relaxed shapes are a testament to the brand's evolution under Vevers. It's as if the jackets whisper, "This is New York, tough yet effortlessly cool."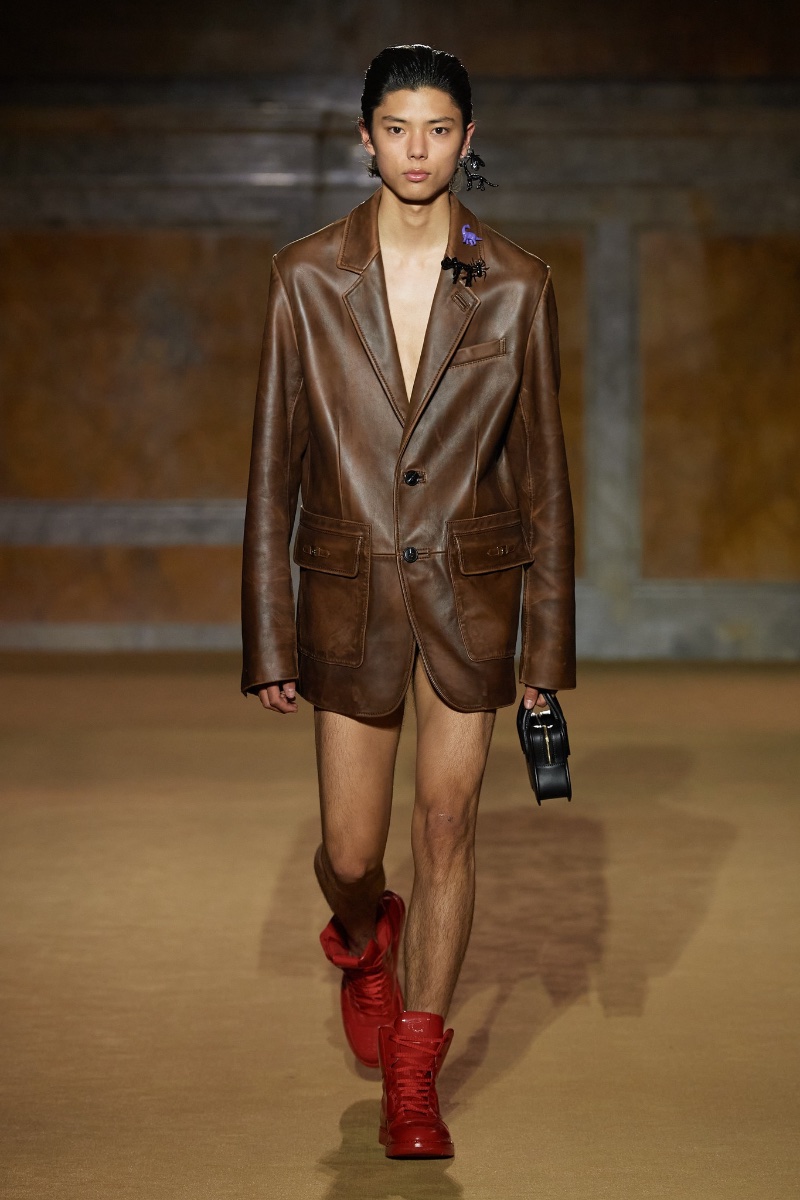 Footwear follows suit, with leather boots and high-top sneakers completing the look. The shoes exude a look-at-me attitude, a blend of confidence and nonchalance quintessentially New York. It's the footwear that says you're going places, even if you're walking down Fifth Avenue.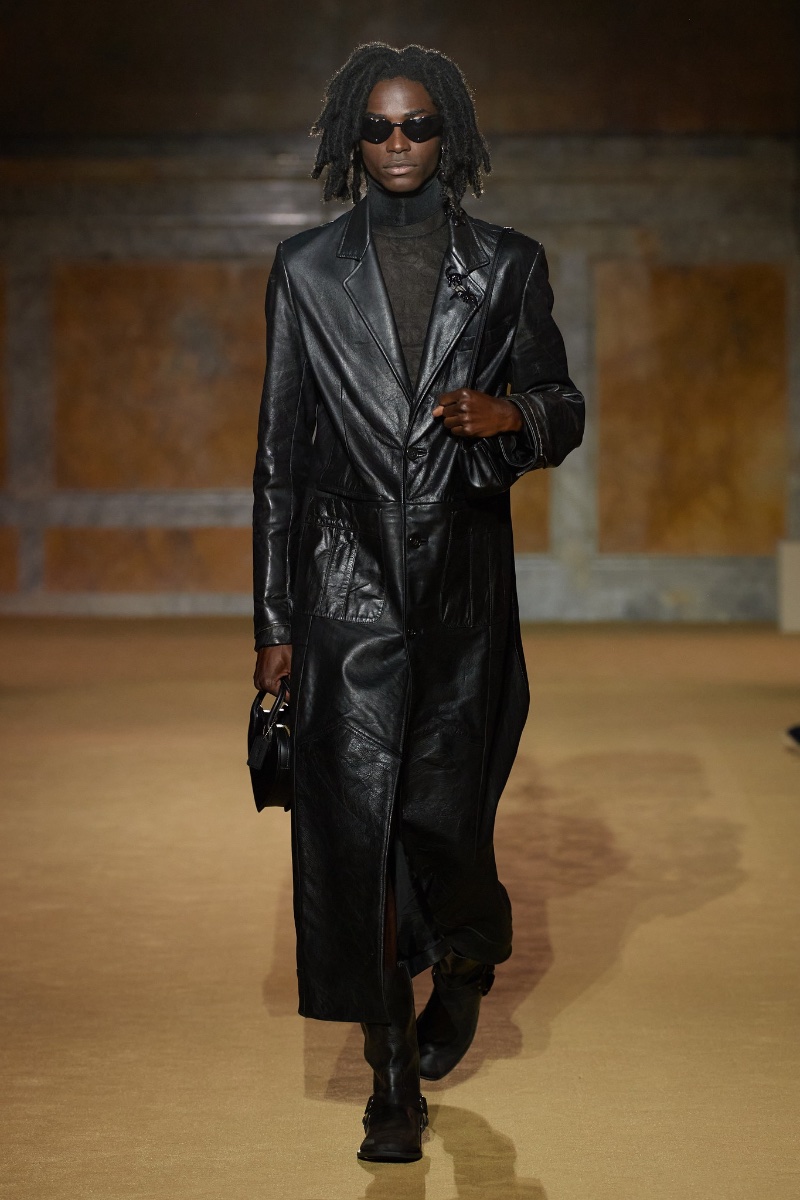 Accessories are the finishing touch, the cherry on this sartorial sundae. Earrings and broaches feature Coach's signature motifs, adding a dash of brand identity without overwhelming the ensemble. It's a subtle nod to the brand's storied past, a wink to those in the know.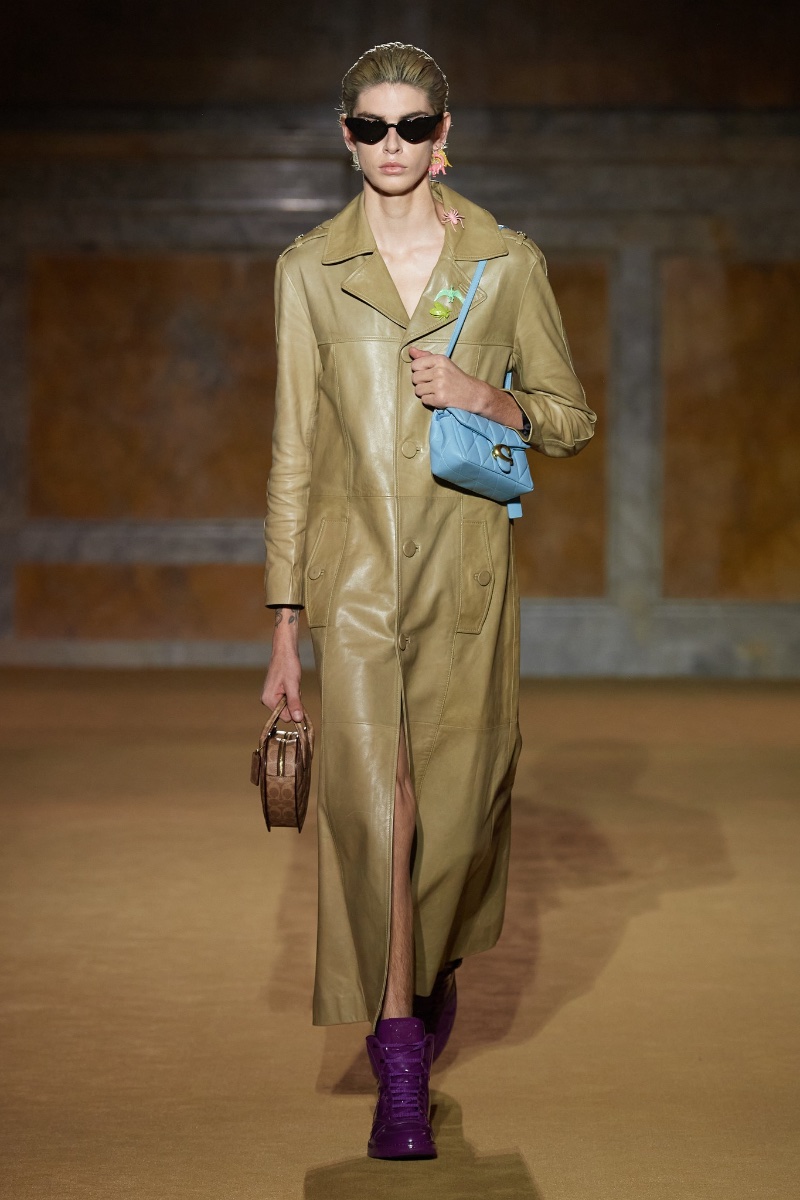 In celebrating a decade with Coach, Stuart Vevers has created a collection that reflects his journey and a tribute to the city that fuels his imagination. It's New York in every stitch and seam, a collection that captures the spirit of a city that always looks forward, even as it cherishes its past.