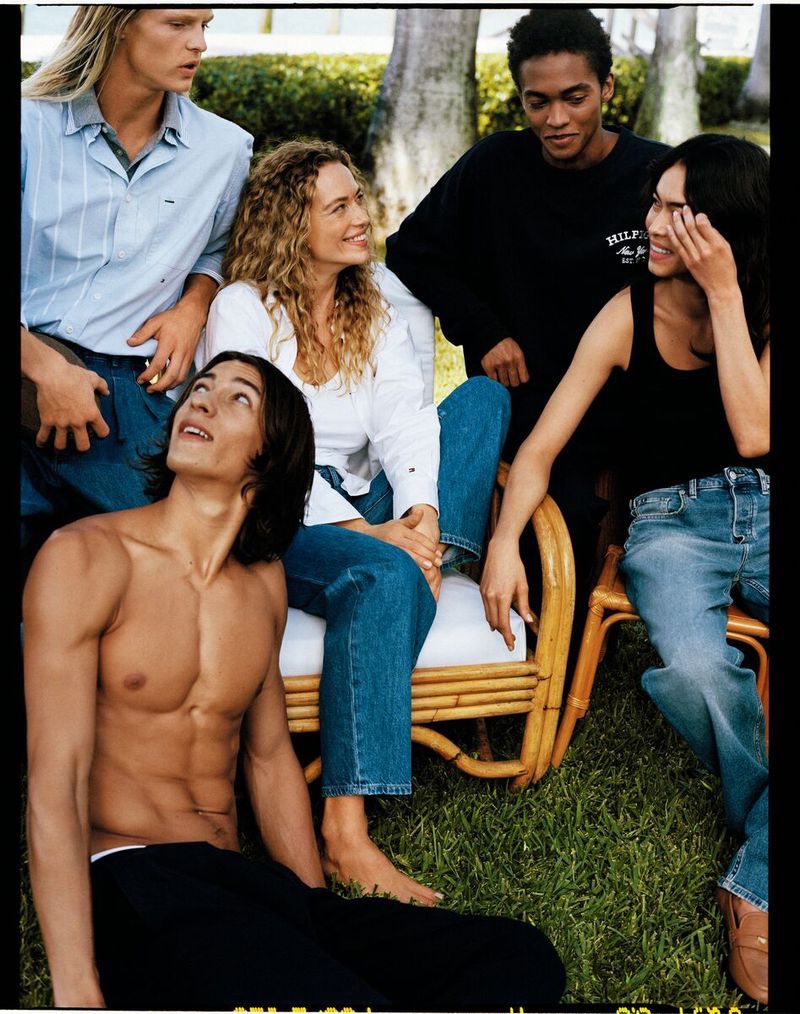 In a joyful celebration of the shift from warm days to the chill of early fall, Tommy Hilfiger is a compass, guiding us through the changing seasons with a refreshingly invigorating collection. Reverberating through the lineup are the brand's iconic red, blue, and white hues—a patriotic salute that remains consistently at the heart of the design.
Tommy Hilfiger Summer/Pre-Fall 2023 Campaign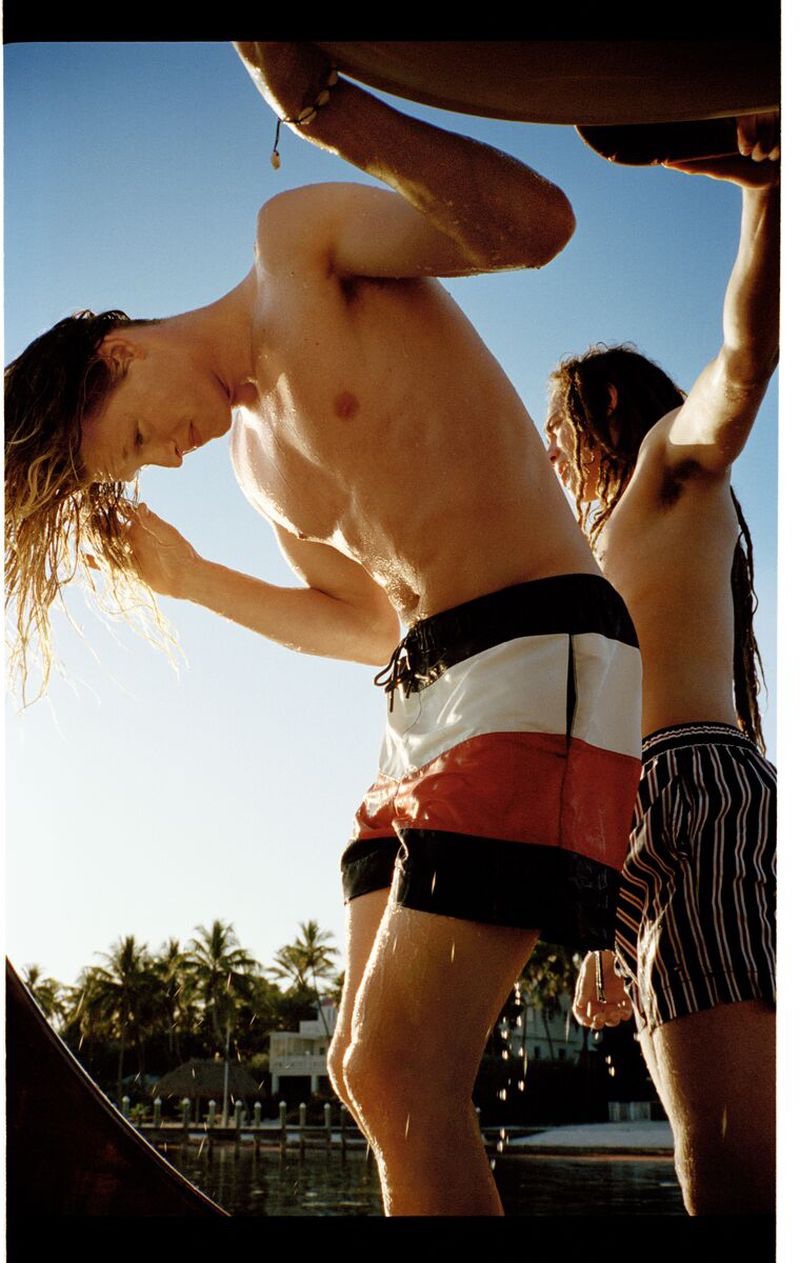 Tommy Hilfiger's latest campaign, shot through the artful lens of Sean Thomas, is a bright illustration of the seasonal transition. It carries us from the lazy, sun-soaked days of summer to the crisp onset of early autumn. The advertisement spotlights Anthony Thomason, Luke Champion, Solly Wilson, Stan Taylor, and Taemin Park—our dashing guides through the spectrum of Tommy Hilfiger's men's offerings.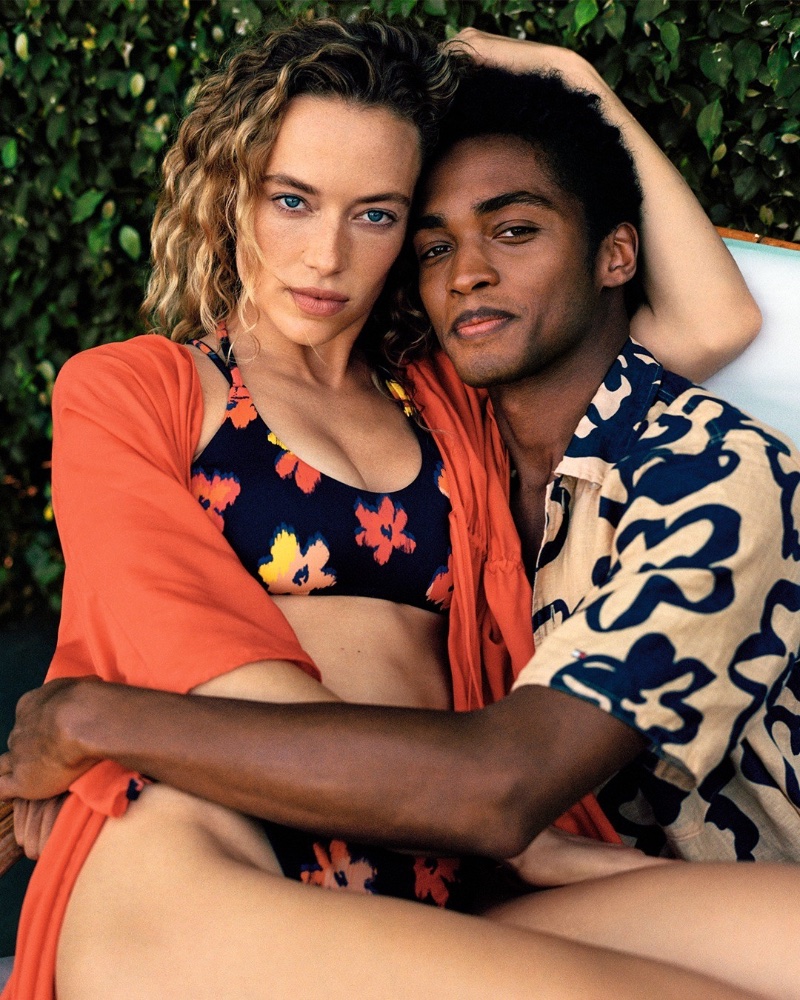 The photographs, with their intense composition and cool, clean tones, aptly capture the breezy yet refined atmosphere of the collection. Featured looks expertly styled by Clare Richardson make it easy to visualize taking the essential Tommy Hilfiger wardrobe from the seaside to a beachfront barbecue.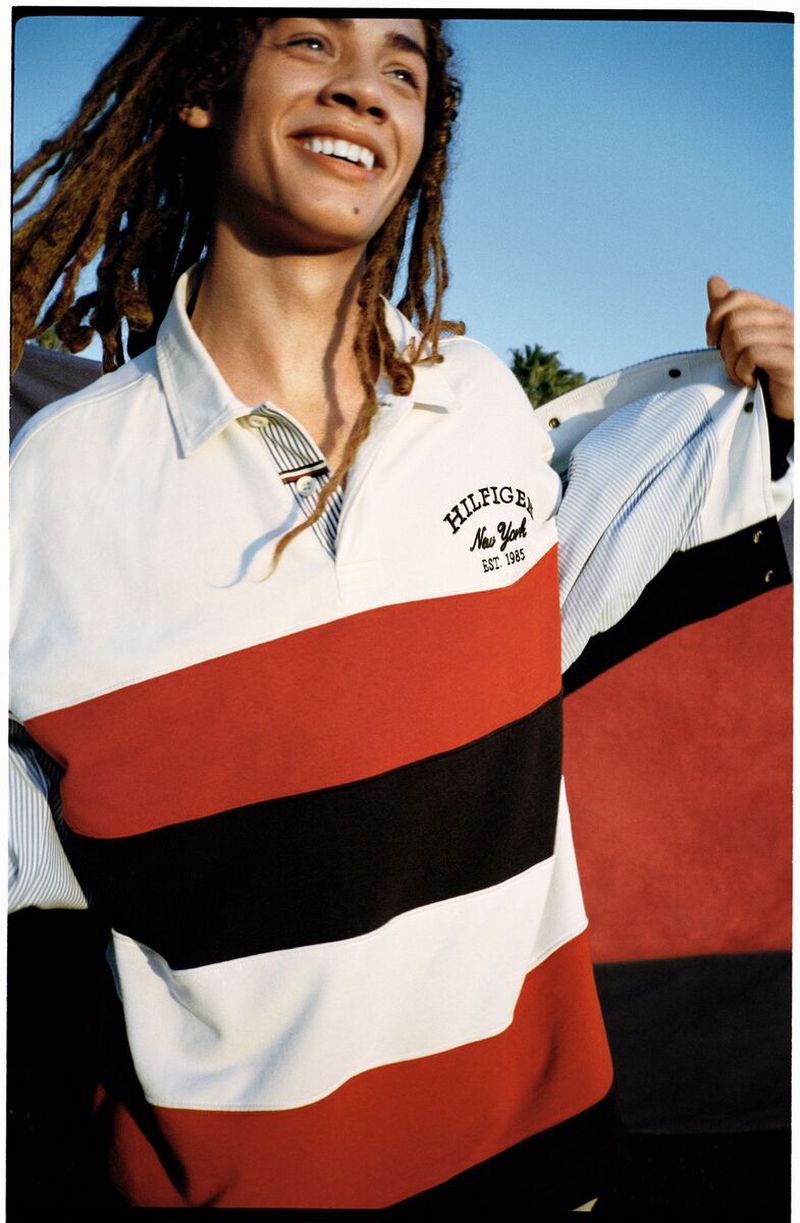 As we turn the collection pages, we see the return of the quintessential preppy style, seamlessly integrating into the contemporary fashion landscape. Light blue button-down shirts, khakis, the time-honored rugby shirt, and the classic varsity jacket parade before us in an alluring showcase of Americana style.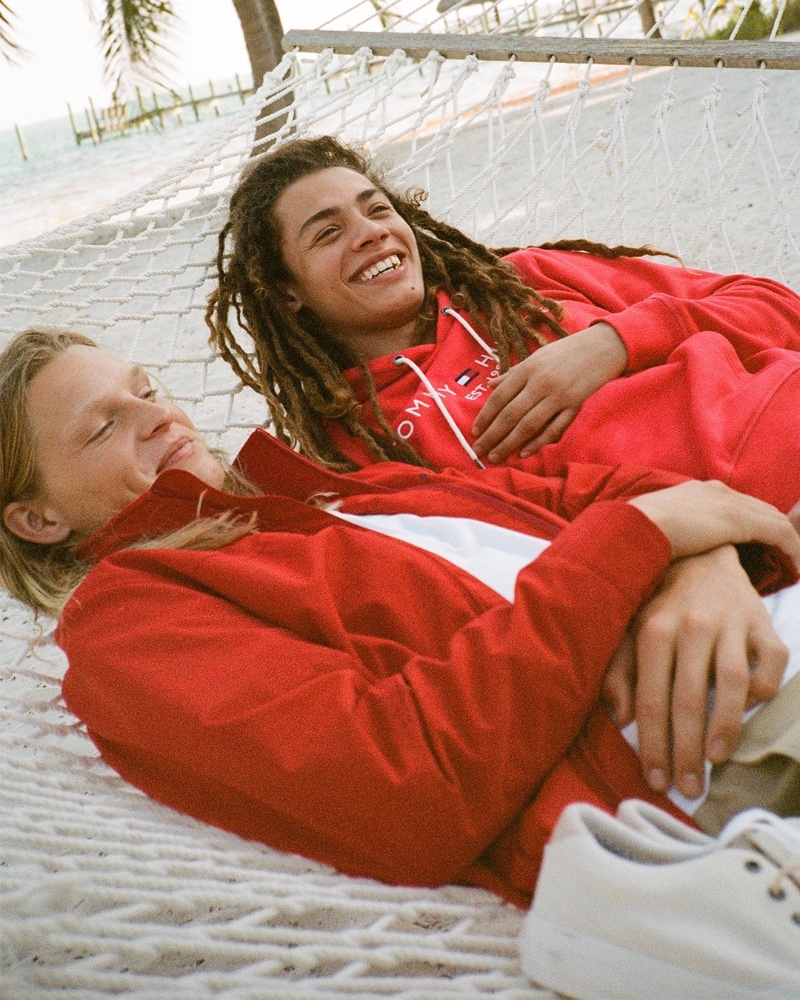 The lighter side of the collection embraces the essence of summer relaxation, presenting a variety of swim shorts, polos, everyday shorts, and patterned short-sleeve shirts. The mixture of pieces encourages a balance of casual comfort and sartorial elegance, each playing its part in the smooth transition between the warm summer days and the mellow onset of early fall.