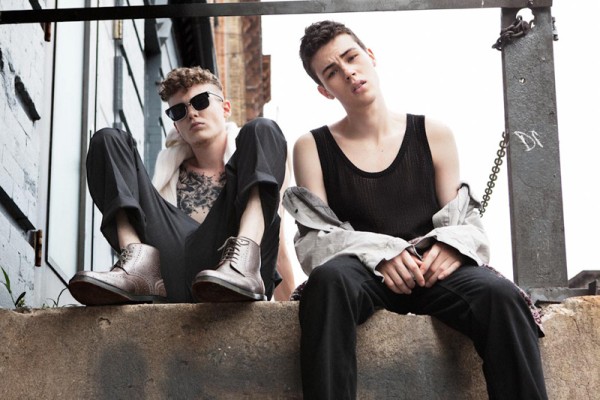 New kids on the block Shane Gambill and Seth Miller make the perfect match for Caius Christoe's Fiasco story entitled Street Anthem. Also featuring Beth Chase and Susan Coble, the gang hit the streets of New York for a nonchalant day of hanging out styled by Raul Guerrero.

Hair: Shlomi Mor @ Artist by Next
Make Up: Nam Vo @ FORD Artist
Photography Assistant: Agata Segafredo
Fashion Assistant: Adrian Manuel
Enjoyed this update?