Paul & Shark's fall-winter 2023 campaign is a narrative steeped in familial warmth and sartorial elegance, starring none other than Pierce and Paris Brosnan. Following the Vanderloos' footsteps from last season, the Brosnans don matching chocolate brown suede boots, a subtle nod to the unity of their relationship, as they traverse the Tuscan hills.
Pierce & Paris Brosnan for Paul & Shark Fall 2023 Ad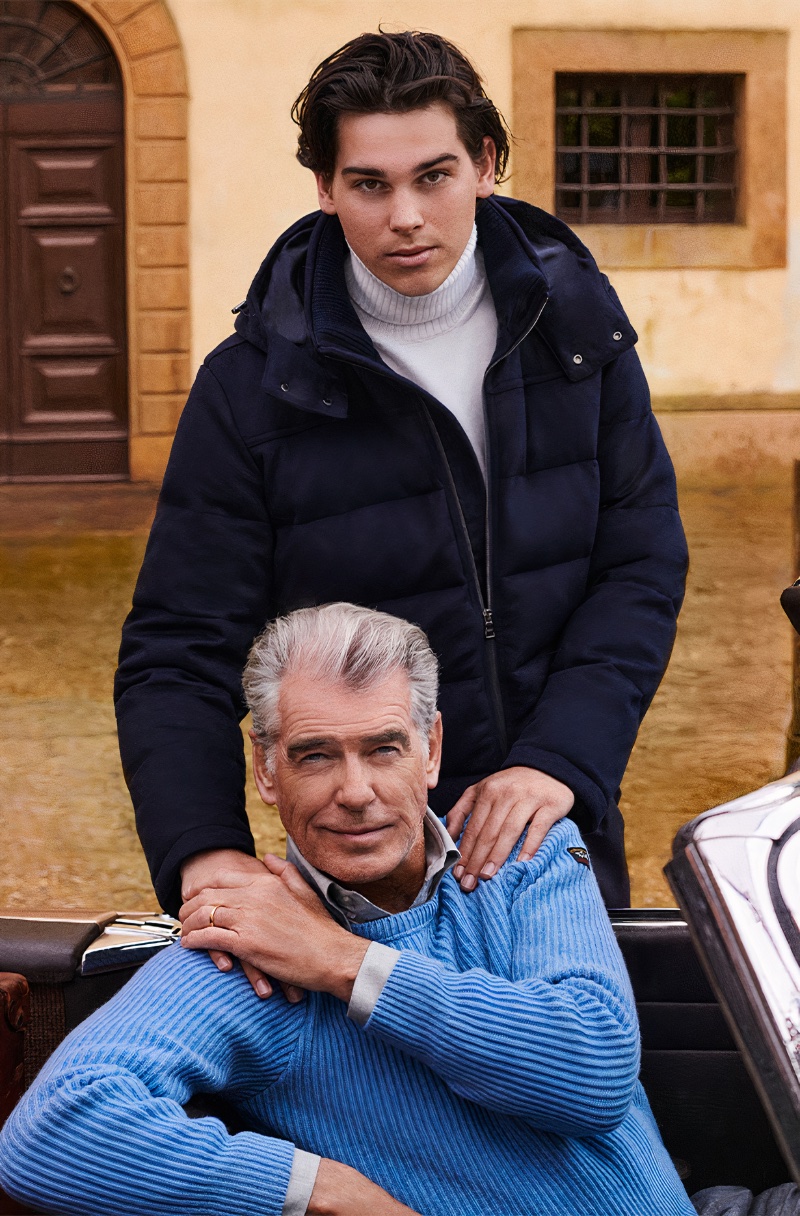 The campaign, aptly named "A Father and Son Tale," is lensed by Giampaolo Sgura, who masterfully captures the essence of the season and the intimacy between father and son. The Tuscan backdrop is a character in its own right, enhancing the allure of Paul & Shark's latest offerings.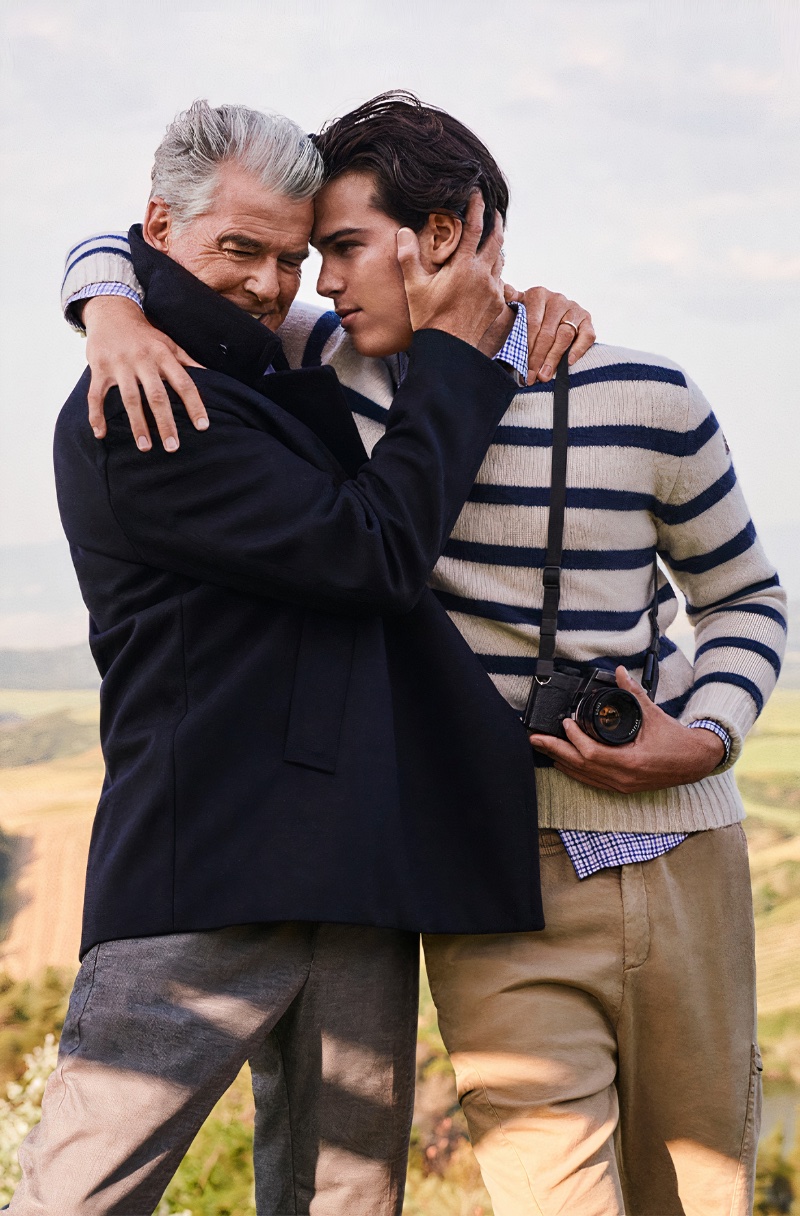 As a brand ambassador, Pierce Brosnan guides his son Paris through narrow, cobblestone streets, both enveloped in cozy knitwear, classic outerwear, and smart shirts curated by stylist Anna Dello Russo. The landscape and attire evoke a sense of timelessness, as if the Brosnans have entered a world where fashion and familial bonds are the cornerstones of existence.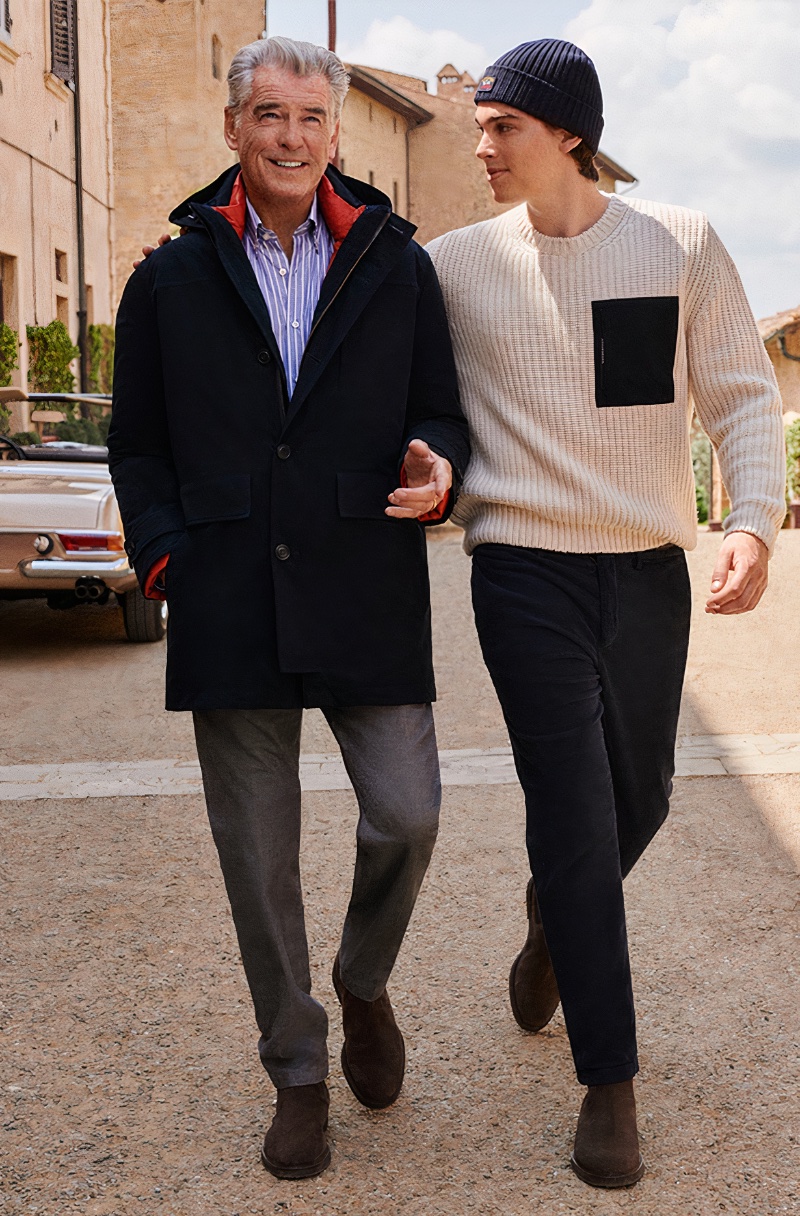 Paul & Shark's fall-winter 2023 advertisement is a narrative that speaks to the brand's core values. The fashion label has always been about more than just clothes; it's about the stories we tell and the relationships we cherish. The Brosnans, in their effortlessly coordinated looks, become the epitome of this ethos, inviting us to explore a collection and a lifestyle.
The campaign serves as a reminder that fashion, at its best, is a shared experience, a dialogue between generations, set against the backdrop of a world waiting to be discovered.