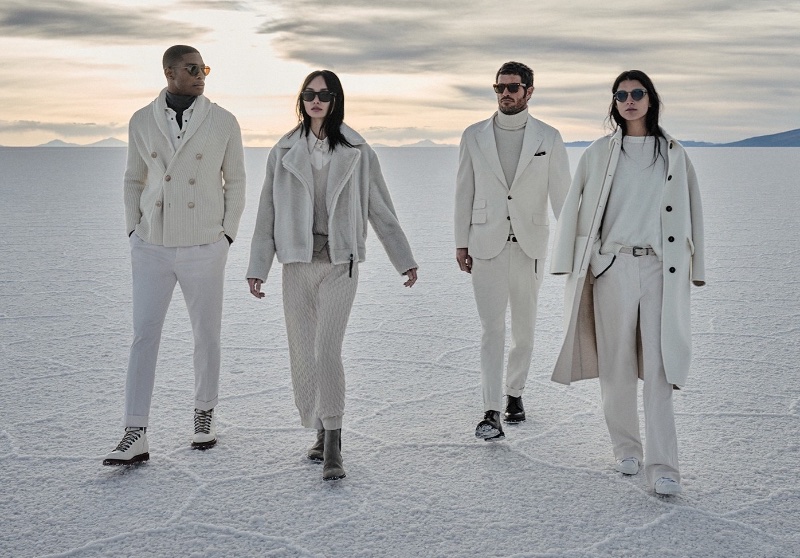 In a display as captivating as a snow-covered landscape bathed in the early morning light, Brunello Cucinelli's fall-winter 2023 campaign "Bright Dimensions" is a revelation in sartorial philosophy. With Justice Joslin and Niyo Malik serving as the campaign's male stars, their presence elevates the ambiance to something akin to a contemporary painting coming to life.
Brunello Cucinelli Fall/Winter 2023 Campaign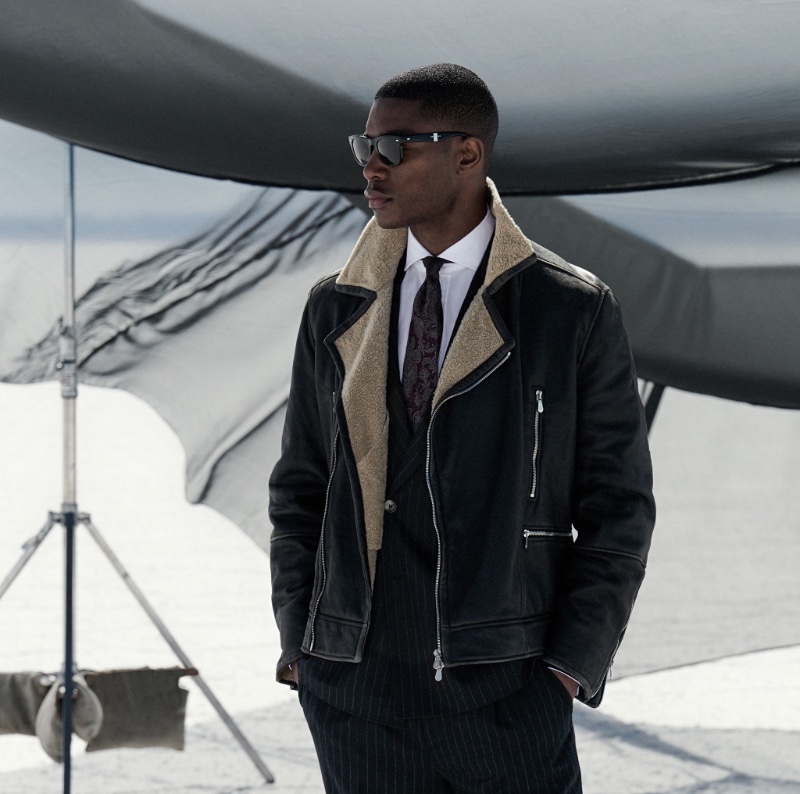 Alastair Taylor-Young, the eye behind the lens, has opted for an open-air backdrop that harmonizes with the brand's nature-inspired palette, turning the campaign into a landscape of elegance and raw earthiness. True to its commitment to thoughtful sophistication, Brunello Cucinelli's seasonal collection champions a tone-on-tone approach to dressing.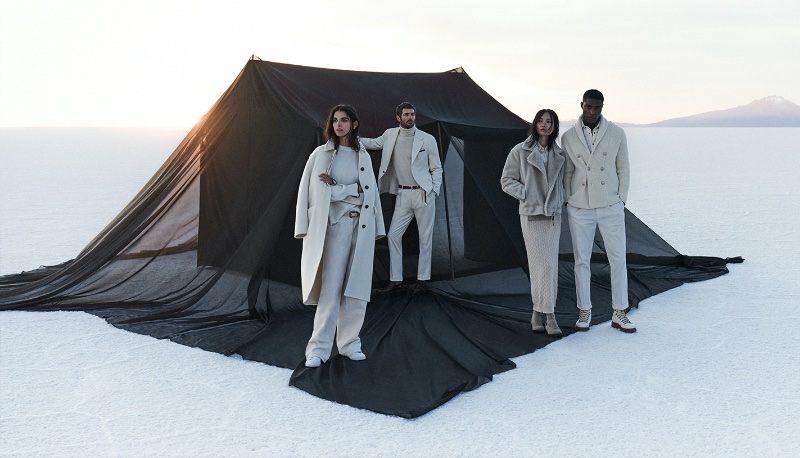 Brunello Cucinelli's thematic devotion to nature's subtleties showcases how the purity of color becomes an artistic vehicle to elevate the brand's varied textures and modern silhouettes. Justice and Niyo, strikingly composed, parade in wardrobe choices ranging from the classic simplicity of a turtleneck sweater and cuffed trousers to the grandiosity of a double-breasted shawl neck cardigan and impeccably tailored suits.
In "Bright Dimensions," Brunello Cucinelli orchestrates a narrative where the clothes serve as quiet yet eloquent conductors, guiding us through the brand's perspective on modern masculinity. Whether the gaze is focused on textured knitwear or the cut of a grand suit, the campaign exemplifies how aesthetic brilliance and natural inspiration can merge into a singular vision of fashion.