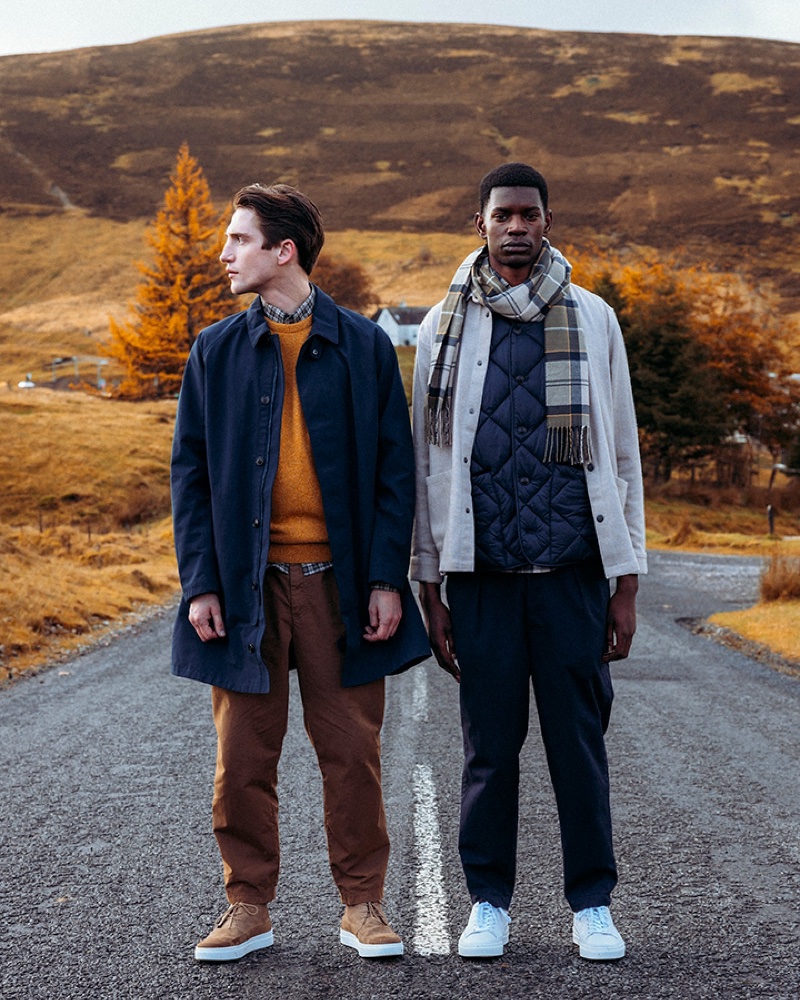 Barbour has ventured into the Scottish landscape of Dumfries and Galloway, the brand's ancestral cradle, to highlight its fall-winter 2023 men's collection. Accompanied by models Anatol Modzelewski and Grace Musase—Anatol fresh from his Pepe Jeans denim showcase—the brand presents rustic armor that allows you to glide seamlessly into the chillier months.
The garments complement a backdrop of russet and amber, the earth itself almost giving its nod of approval to the collection's curated palette of autumnal hues.
Barbour Fall/Winter 2023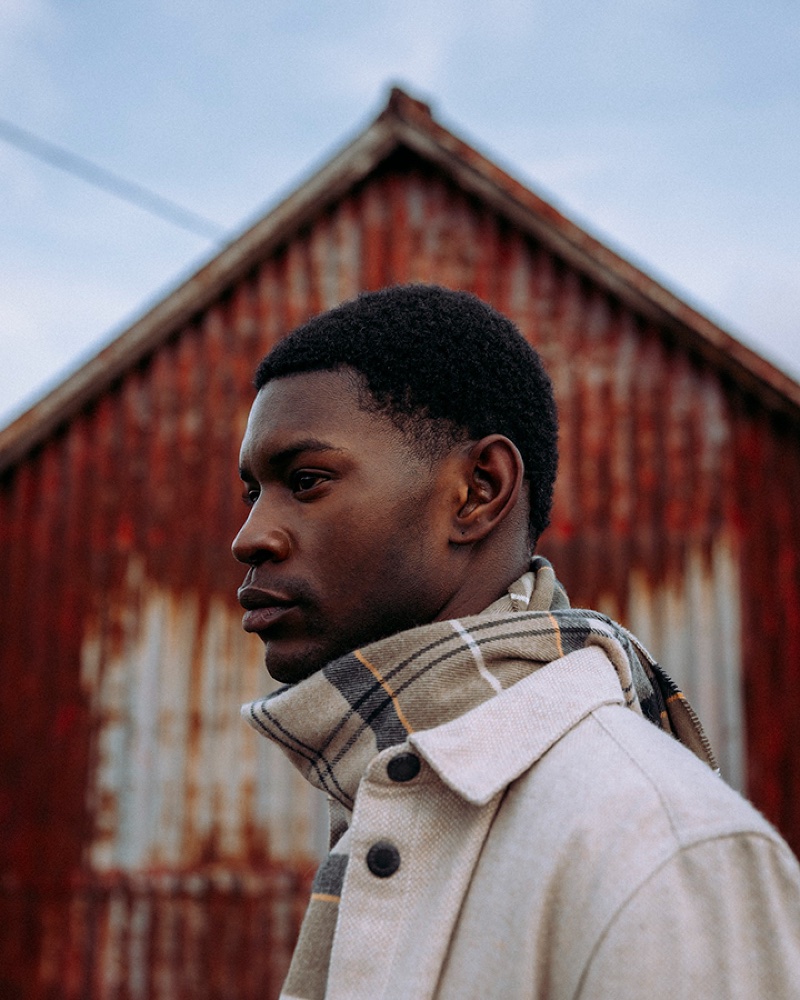 Dressed in pieces that resonate with the season's shift, Anatol and Grace become part of Barbour's new narrative. The featured wardrobe ranges from the tailored Barbour overshirt to the keenly crafted polo shirt, from classic chinos to the brand's signature quilted jacket.
Each article is a tribute and update to Barbour's storied heritage, a nod to the Scottish moorlands and the time-honored craftsmanship that put the brand on the map.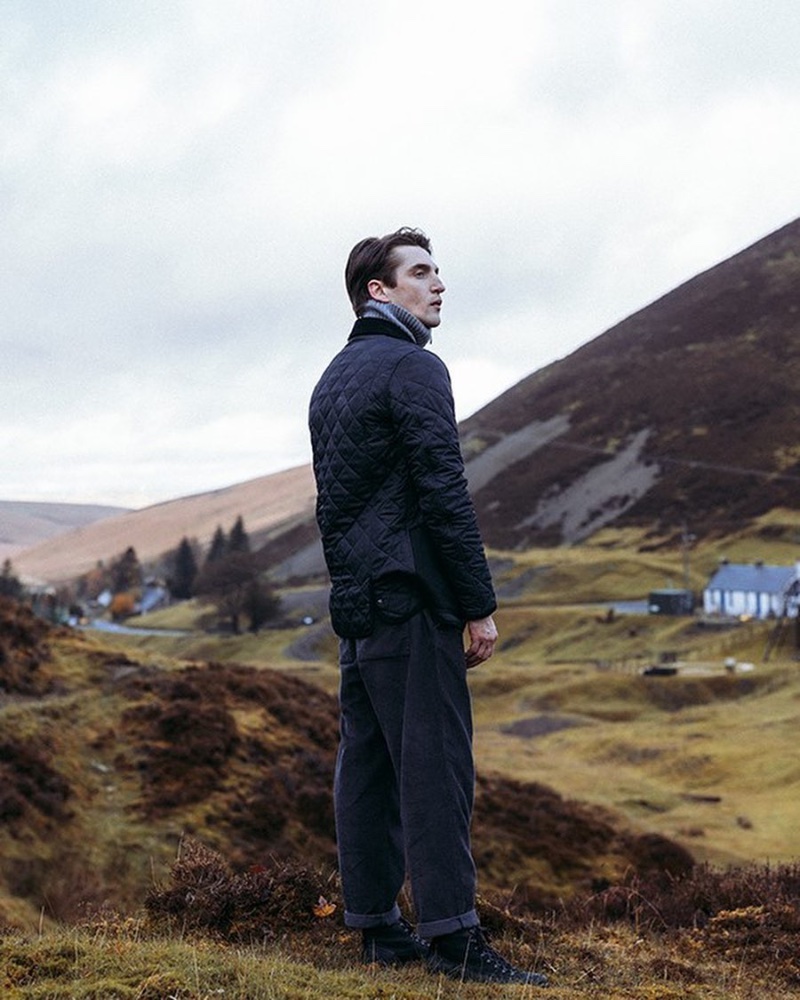 Barbour's latest curated offering is akin to a visual journey through the brand's legacy, infused with tradition and modernity. To wear these pieces is to embrace the essence of a label that knows its roots but isn't tethered by them.
Each stitch and seam holds the story of walks along uneven highlands and nights by a roaring hearth, all while promising durability and finesse.