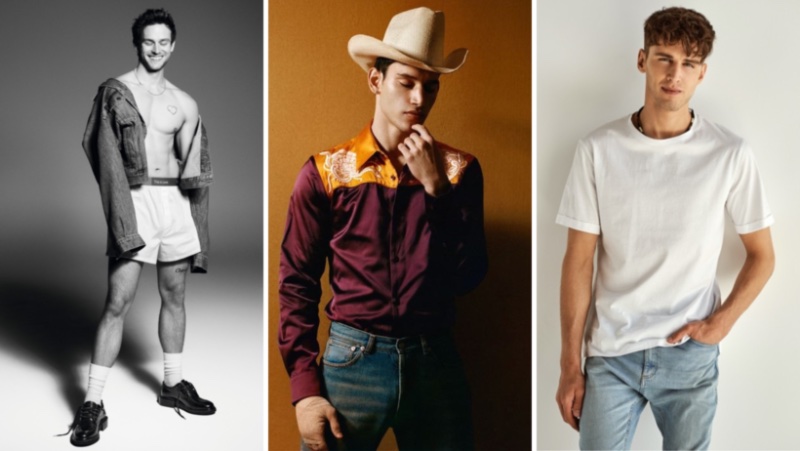 Brandon Flynn recently turned heads in Calvin Klein's Pride campaign, making a bold statement for the LGBTIQA+ community. Meanwhile, Alexis Chaparro immersed himself in a unique fashion journey, embodying 'Cowboy Blues' for HERO magazine and introducing a striking blend of cowboy aesthetics with modern style elements. A comprehensive guide for men's summer fashion was released on a more practical note, detailing the best outfits to stay stylish this season.
In an intriguing development, Mark Vanderloo Jr. embraced a darker, more mysterious look for his latest shoot with Numéro Netherlands. In another collaborative venture, Dolce & Gabbana partnered with Mytheresa for a capsule collection, showcasing a unique blend of Sicilian culture and contemporary style. Highlighting current fashion trends, Man About Town emerged as a champion of fearless modernity.
On a lighter note, J.Crew showcased its fresh take on seasonal staples, promising a range of comfortable and stylish attire to complete your summer wardrobe. AMIRI unveiled its pre-fall 2023 campaign, showcasing its collection, drawing inspiration from sports, and redefining luxury in its terms. Lastly, a style guide on mastering monochromatic outfits was released, providing valuable insights and tips on effectively utilizing a single color to create a stylish and sophisticated look.