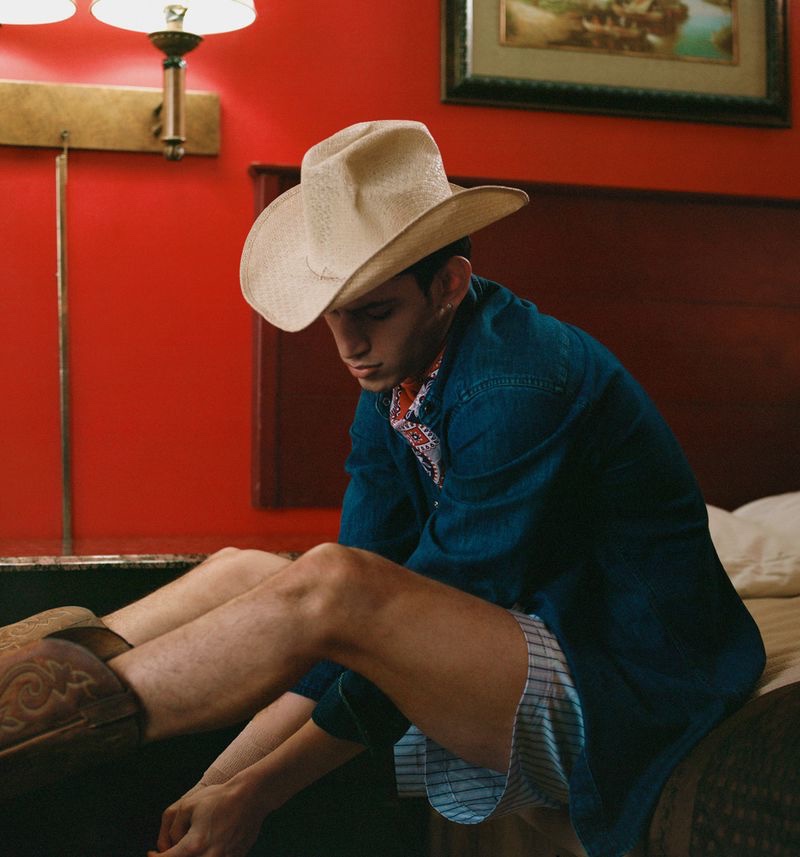 Following his spirited stint with Perry Ellis, Alexis Chaparro again catches our eye, taking us on a journey of emotion and style. The spotlight is firmly on the fashion model as he stars in an editorial for HERO magazine, aptly titled "Cowboy Blues." Dressed in the enduring fabric of denim, Alexis invites us into the timeless world of the cowboy, serving as our guide to the continuous evolution of men's fashion.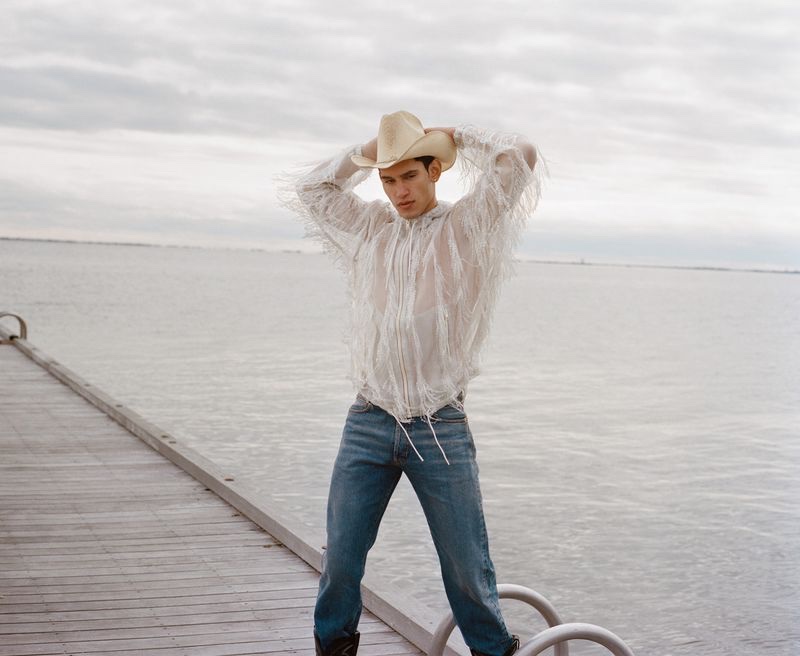 Photographer Tina Tyrell captures this compelling narrative with skill and intuition, perfectly balancing scenes between a motel set and a beach setting, heavy with mood. The atmosphere she creates complements the fashion story, adding depth and intrigue beyond the clothes.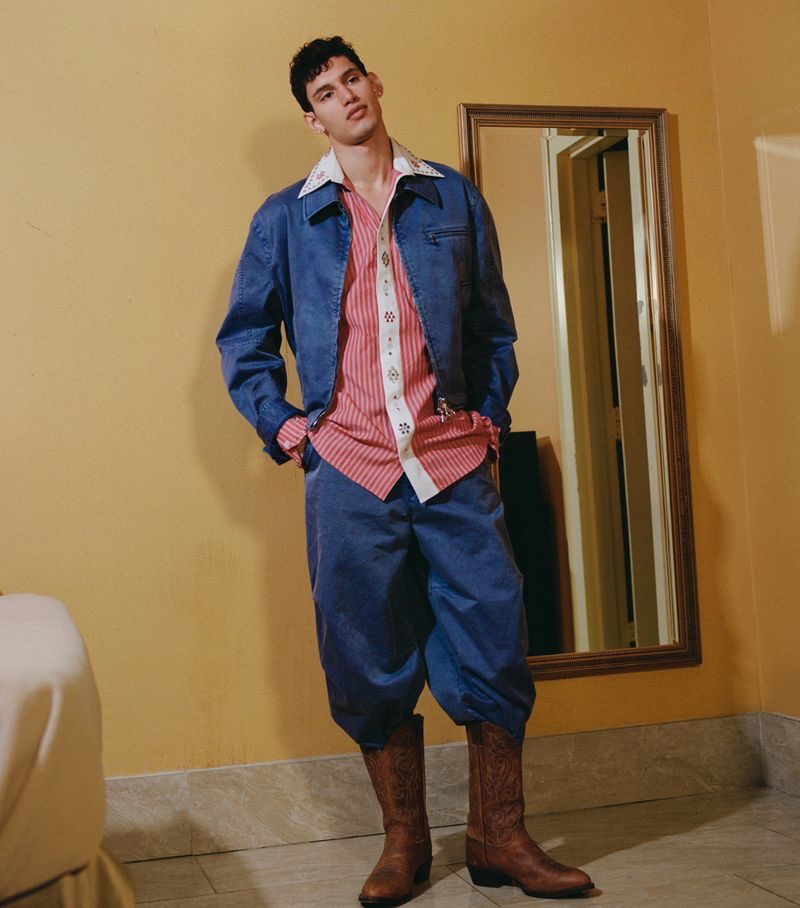 In terms of styling, HERO fashion director Peghah Maleknejad takes the reins, creating a wardrobe that combines a classic cowboy aesthetic with the signature touch of high fashion labels like Dries Van Noten and Prada. The result is a visually exciting fusion of the past and the present, traditional and modern.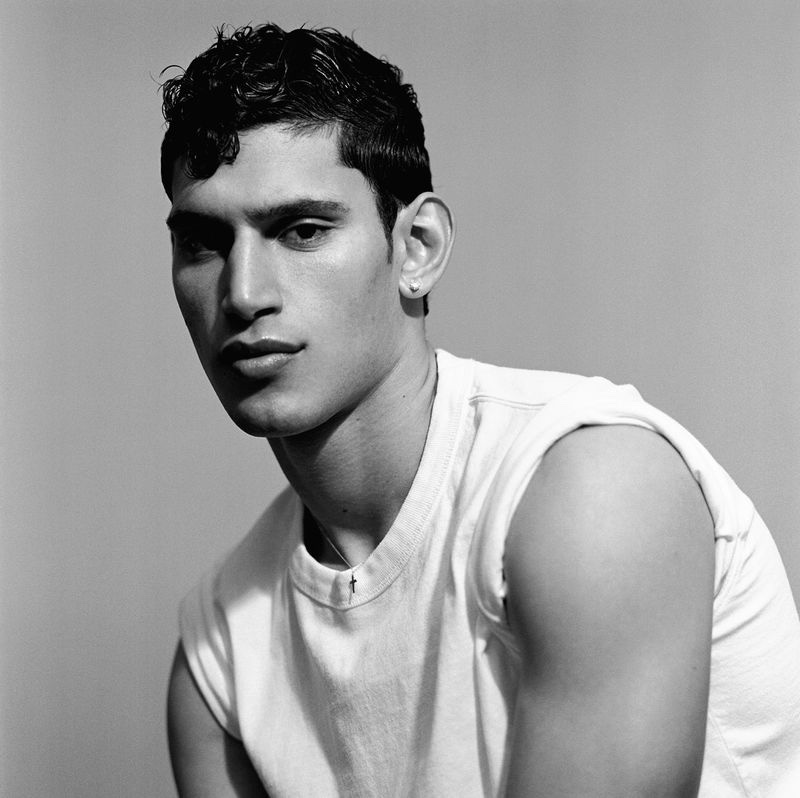 The vision of this editorial is not complete without attention to detail in grooming. Stepping away from his signature straw cowboy hat, Alexis unveils a head of carefully styled curly hair. The credit goes to the talented Kazu Katahira, whose work adds a final touch to the model's look, pulling the entire narrative into a cohesive, thought-provoking story.