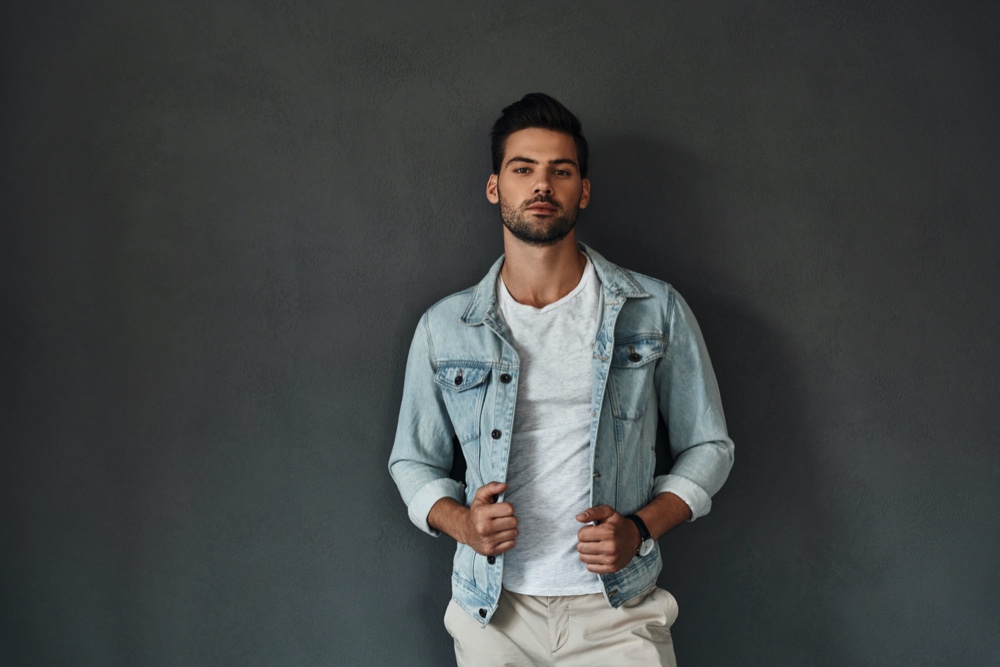 Casual style doesn't have to be unkempt or dull. Instead, the right men's essentials give off a clean, classic look. If you're wondering how to make the most of men's casual clothing, follow the tips and tricks in this guide. It'll show you how to dress in a relaxed style without going overboard on effort or cost.
Wear Fresh and Traditional Men's Essentials
If you want your casual style to stand out, you don't need to wear funny graphic tees or neon colors. You'll draw more positive attention to your outfit when you wear attractive neutral tones, like grey or green. For a bit of style inspiration, a pristine men's white crew neck shirt looks classic with a new pair of denim jeans, while a black v-neck t-shirt or black crew neck shirt enhances a guy's style whether he wears it alone or layers it.
Other good choices in men's short sleeves include the grey henley shirt and the navy blue pocket tee. If you want to round out your casual wardrobe, you should also pick up polos in timeless colors like oatmeal or garnet red. Stay warm with long-sleeve crew necks and long hooded sleeves.
Zip-up hoodies and pullover hoodies are excellent choices for men's essentials when you need an outfit with fresh style and unbeatable comfort.
Fill Your Closet with Classic Menswear Pieces
Now that you have a foundation of men's essentials like pullovers and crew necks be sure you have other classic menswear pieces in your closet. Every man should have a few of the following garments:
Jeans
Jeans are flattering on every man. One of the best ways to diversify your casual wardrobe is to shop for different shades of denim. Light-wash and dark-wash jeans work with almost any base layer.
Guys also look great in grey or black jeans. Lighten up for summer in khaki-colored jeans and white denim. If you like colored jeans, opt for traditional shades like olive and dark red.
Casual Pants
While guys can wear jeans for many occasions, a mature men's wardrobe includes multiple styles of pants. You don't have to stray away from your favorite shirts to look more polished. Chinos are one of the most popular modern styles for men because they are comfortable and look great with almost anything.
If you don't have a ton of time to get dressed, their relaxed yet flattering fit will make you look like you spent more effort on your outfit than you did. Like denim, chinos come in a variety of colors. Experiment with different shades to create tons of stylish ensembles. Other fashionable choices in men's pants include cords and khakis.
Drawstring trousers and joggers can be dressed up with hoodies and soft t-shirts.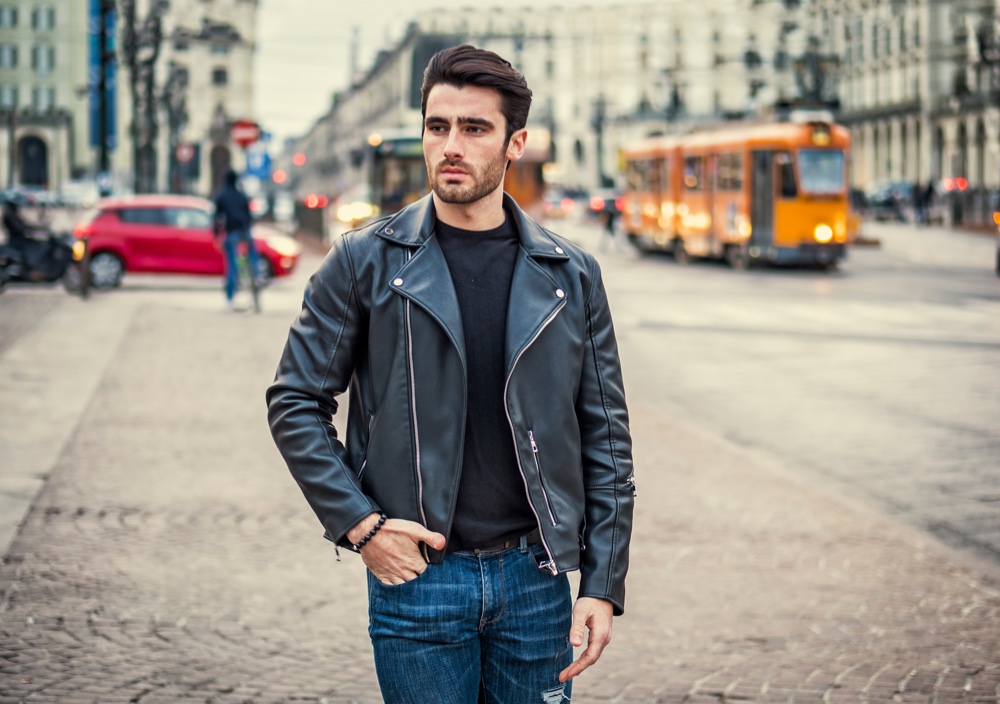 Jackets
Shop for a few different casual jackets once you have your stylish shirts and hoodies to pair with your pants. A jacket on top of a v-neck or a pullover can help to elevate your look without extra work. A blazer or leather jacket can take your outfit from day to night without heading back to your closet.
Other attractive choices include bomber jackets and jean jackets. Parkas are excellent for traveling or enjoying a local outdoor adventure.
Add More Men's Casual Shoe Styles
Trainers and high-tops are among the most popular men's casual footwear types. They look stylish with a clean tee and a well-fitting pair of pants, but you can do more to create a classic look. Branch out with different styles of sneakers like slip-on and plimsoll​​shoes.
Leather sneakers are gaining traction because they look attractive while feeling extremely comfortable. Besides athletic-inspired shoes, you'll stand out with boat shoes or loafers. Chukka and desert boots offer a casual, cultivated feel perfect for dates and travel.
Chelsea boots add sophistication to jeans and wool trousers, while brogues and derby shoes could be what you need to create a good business casual look.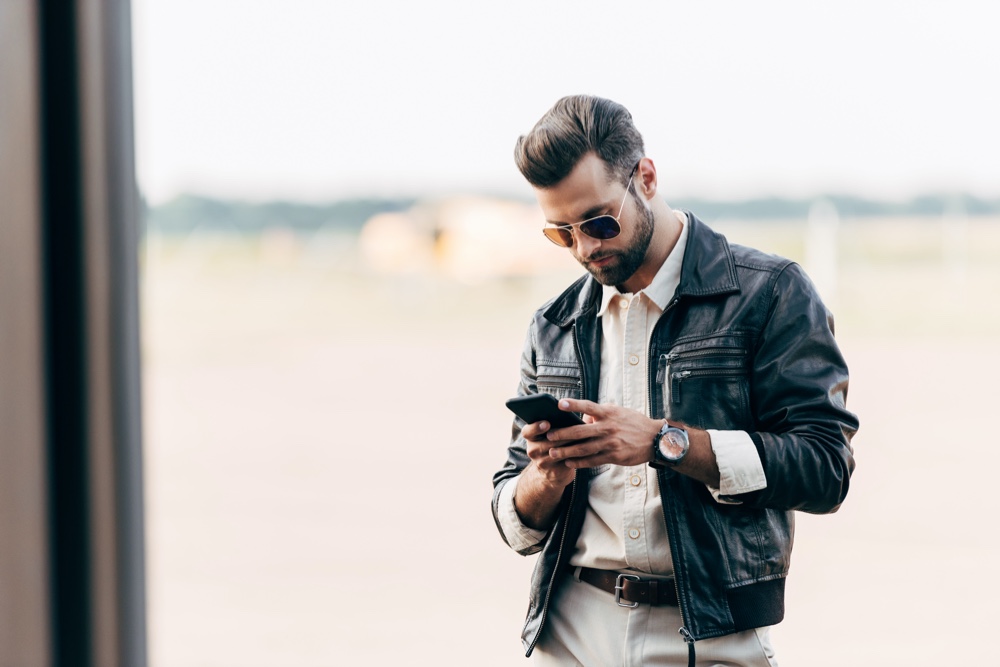 Include Accessories & Accents for a Classic Men's Look
Put together a timeless men's look that's all yours with accessories and accents. The right pieces will reflect your personality and lifestyle. They will also enhance the look of your casual outfits. Some of the freshest and most accessible ideas for guys include rugged leather bracelets and thin chain necklaces in gold or silver.
Watches with stainless steel or leather wristbands will elevate the look of any casual jacket or hoodie. Polarized sunglasses with reflective lenses will add a relaxed, trend-forward feel to your clean, traditional layers. Choose lenses that come in colors like blue or green to accent your outfit.
Aviators remain one of the most popular styles for men. You can also find plenty of square and round glasses for all face shapes. Light-blocking glasses with clear lenses significantly enhance a business casual ensemble, while men's accent rings are trend-forward at work or for a night on the town.
Dressing Casual with Style
With these tips, you'll no longer confuse casual style with a lack of effort. The best men's casual clothing is meant to look clean and tidy. With a fresh haircut and groomed facial hair, your understated look will turn heads.