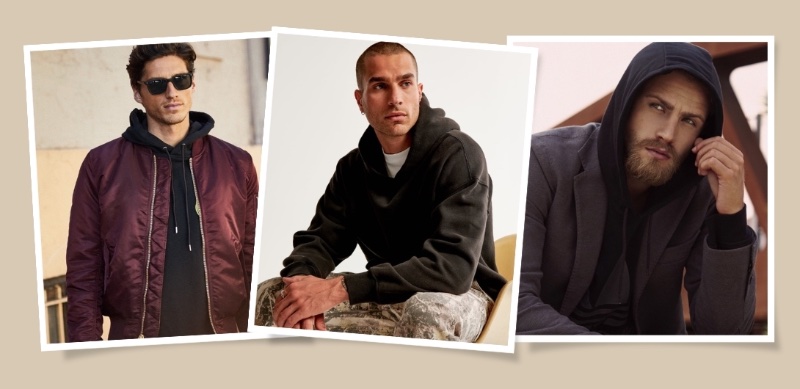 The hoodie, a more specialized form of the sweatshirt, has evolved from its utilitarian beginnings, transcending its athletic and American workwear roots to assume a pivotal role in modern men's fashion. Today, the hoodie symbolizes effortless style, seamlessly blending into many looks, elevating even the most casual ensembles. 
How to Style a Hoodie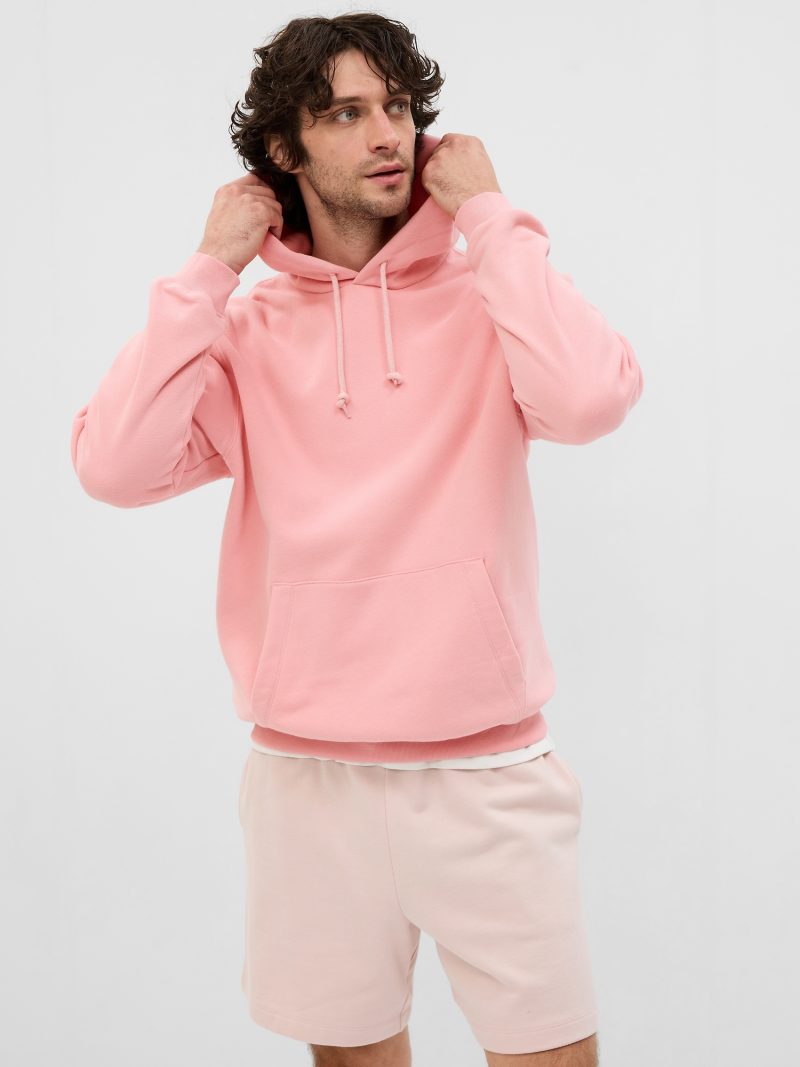 Amidst a sartorial landscape that constantly shifts, a growing tribe of men has caught on to the power of fashion. For them, clothing is no longer a mere afterthought or a secondary consideration. Fashion is a primary medium through which men can voice their individuality and express their unique style.
Enter the hoodie, which reigns supreme in contemporary casualwear, effortlessly fusing comfort and style to become indispensable in today's fashion-forward wardrobes. 
The Art of Mixology: Colors, Patterns, Textures
Complementary Color Combos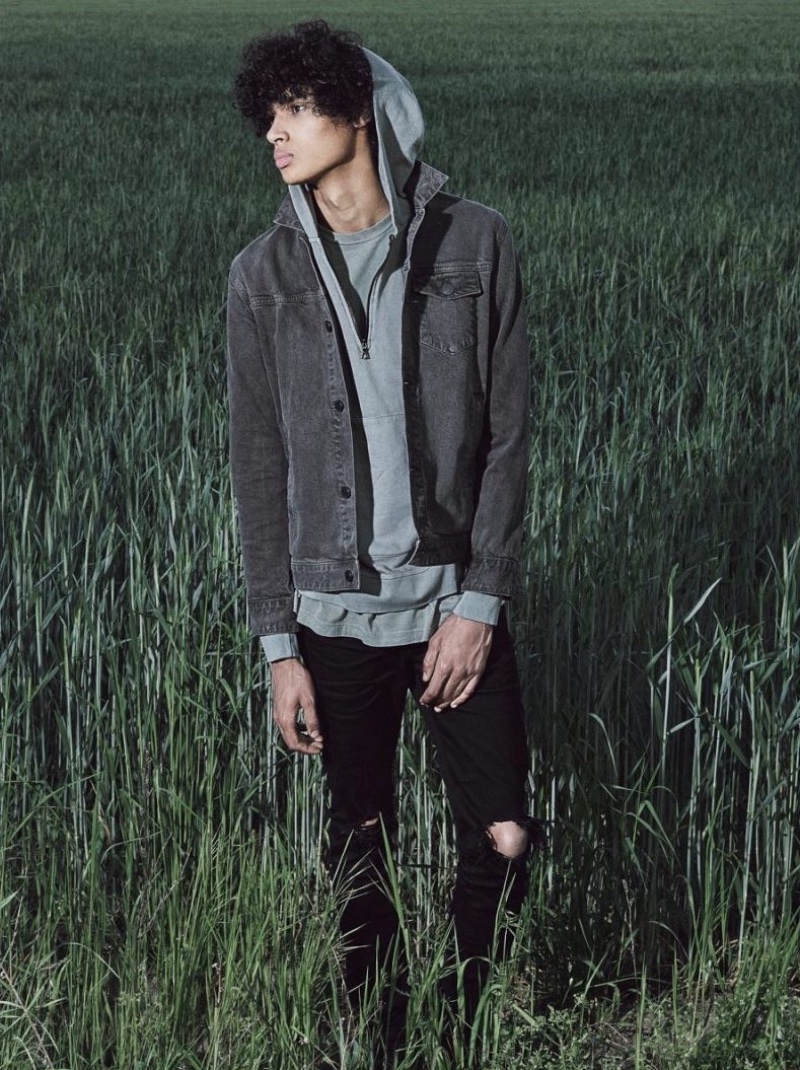 Color can be your greatest ally or your undoing. Pair your neutral hoodie with a contrasting vibrant hue to strike the right balance. Or, walk the monochrome line with various shades of a single color. The goal is to create a look that captures attention without screaming for it.
Pairing Hoodies with Other Textures & Patterns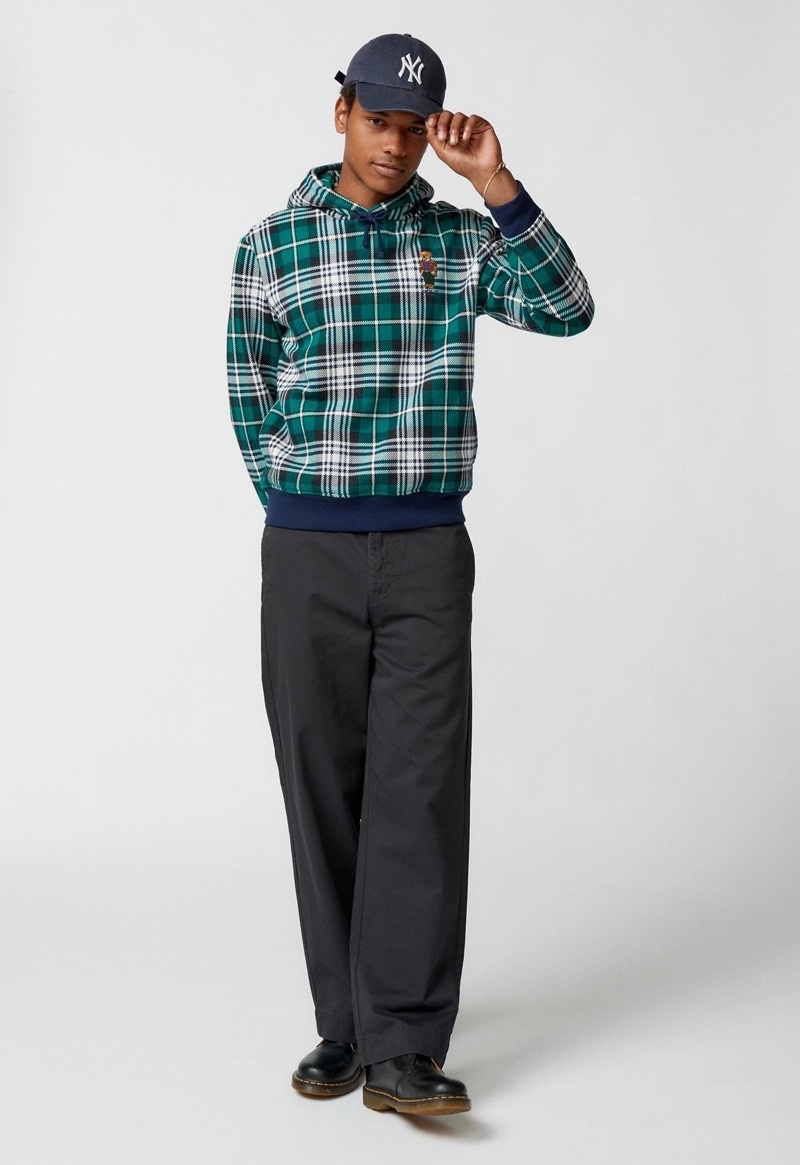 The hoodie is not a lone wolf but part of a sartorial ecosystem. A patterned hoodie comes alive even more when juxtaposed with solid-colored pants. Blend different fabrics, like a polar fleece hoodie under a leather jacket, and watch how they elevate each other.
Mastering the Layer Game with Hoodies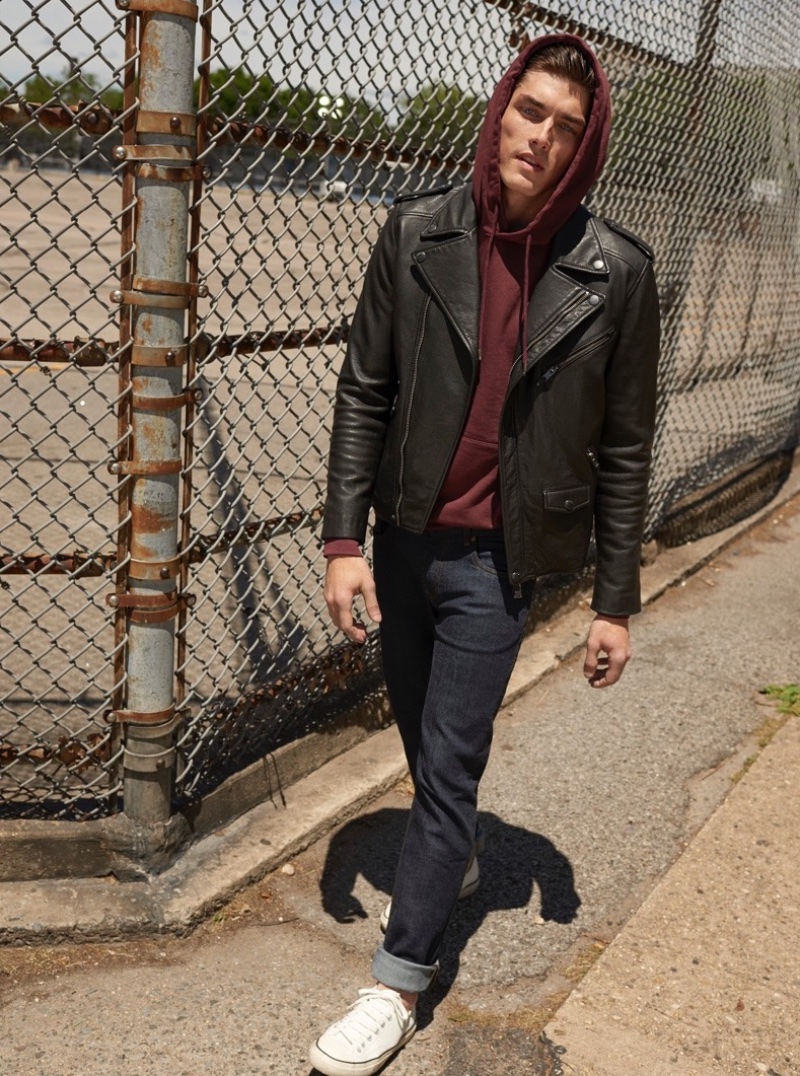 The hoodie and jacket are the cinematic duo of the fashion world, each enhancing the other's presence with distinctive flair. From the rugged elegance of Carhartt to the edgy allure of leather, your jacket can elevate a basic hoodie into a statement of individuality.
As the chill sets in, a slim-fitting hoodie slips effortlessly under your jacket, avoiding the bulk yet enriching the ensemble with textural intricacy. In this outfit, you're not just weathering the cold—you're owning it.
Achieving Casual Elegance
Hoodies with Jeans, Chinos & Joggers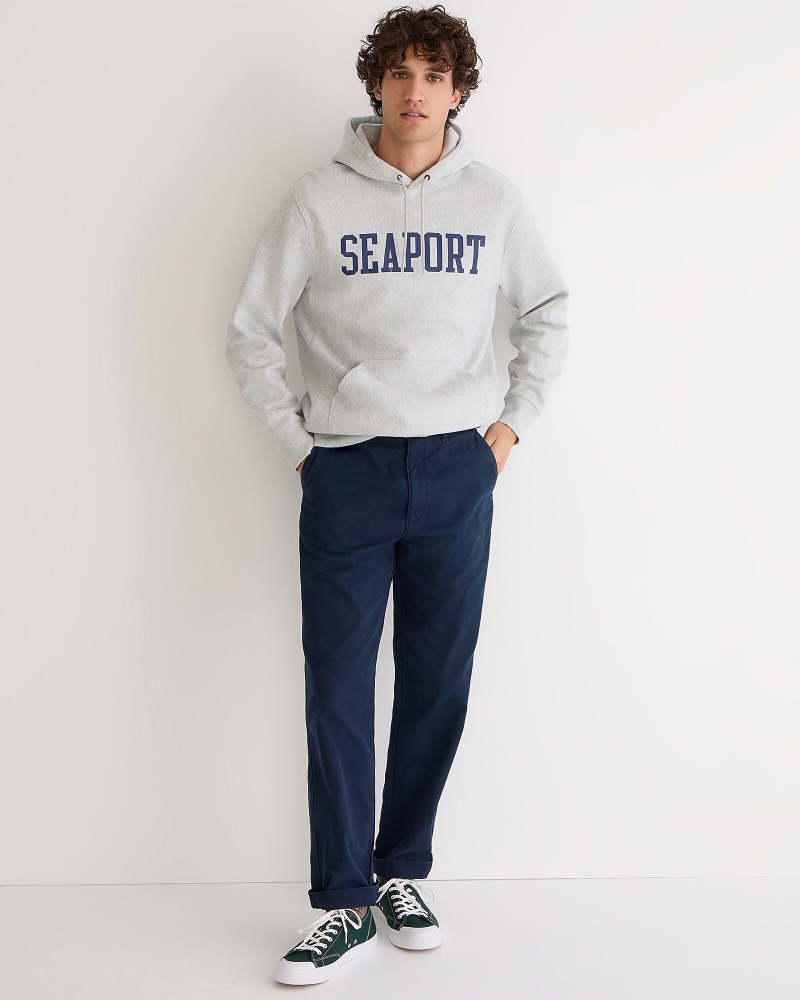 Jeans and hoodies share a timeless bond, while chinos elevate the hoodie to refined casual. For days when comfort is king, joggers, and hoodies unite to bring you athletic ease in athleisure. Consider pairing a t-shirt under your hoodie. This combo blurs the line between sportswear and casual attire, offering a stylish yet relaxed outfit for various occasions.
Footwear Choices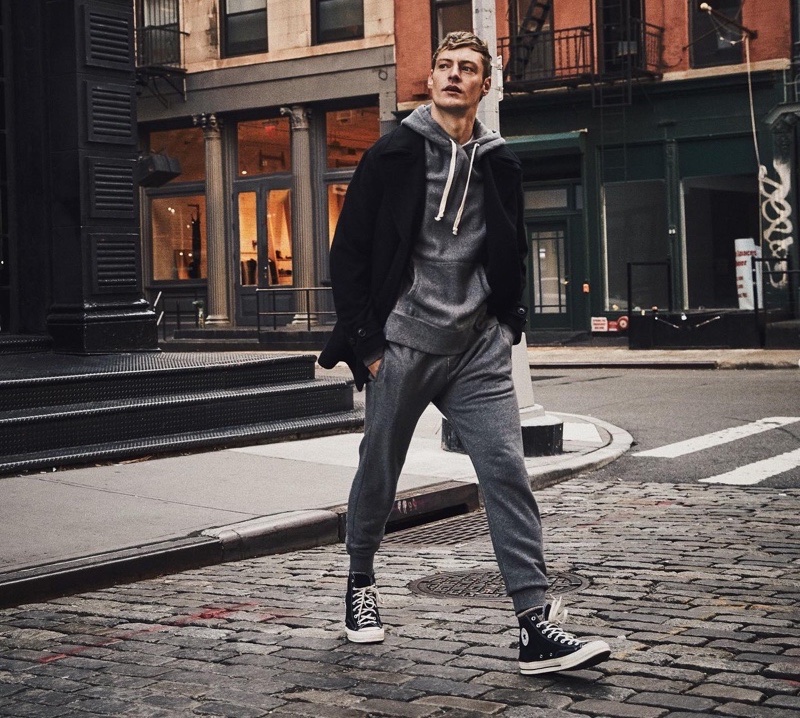 Round out your casual vibe with the right pair of shoes. Sneakers like Nike Air Max are your safest bet, offering cushioned comfort and unparalleled versatility. If you're craving that timeless, classic feel, Chuck Taylor All-Stars delivers on both style and substance.
Chunky sneakers or boots are ideal for those looking to inject a touch of ruggedness into their step, especially when the temperature takes a dip.
Dressing Up the Everyday Hoodie
Incorporating Formal Elements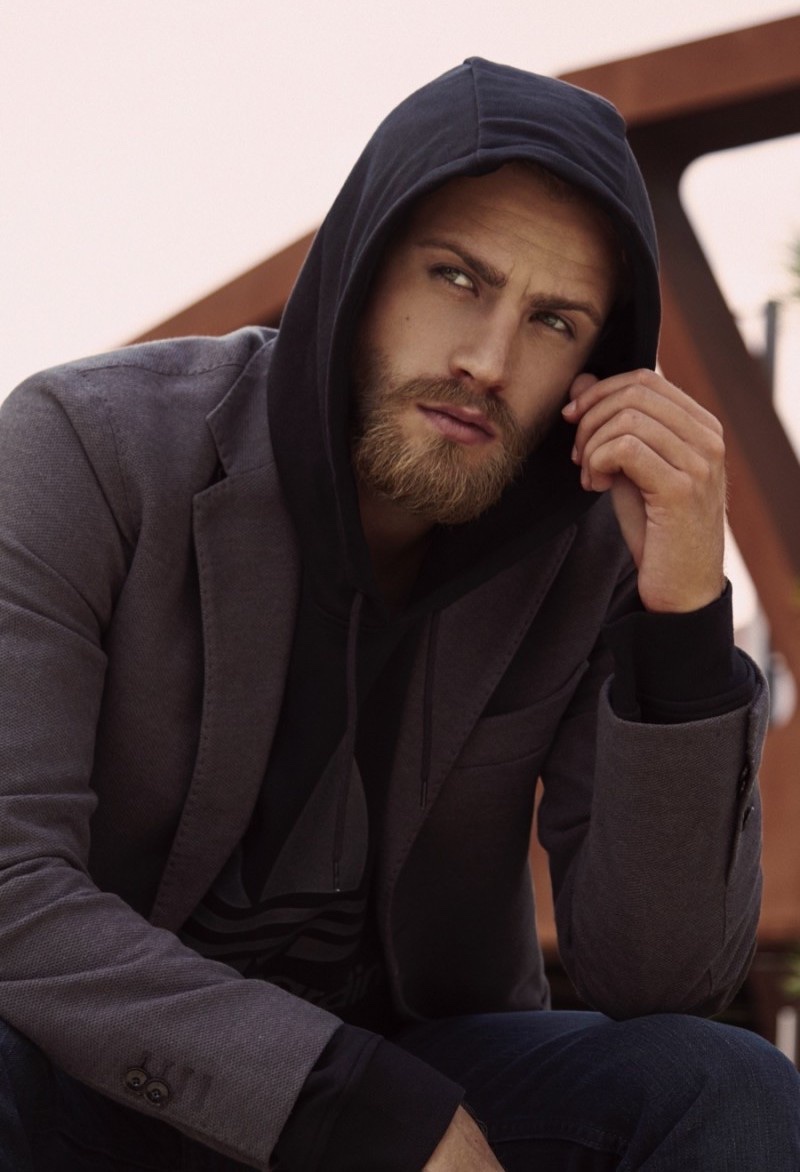 Adding a fitted blazer to a solid-colored hoodie shatters expectations in a world that often categorizes outfits as casual or polished. This ensemble blurs the lines, allowing you to comfortably navigate casual environments while still presenting a touch of finesse. It's a look that effortlessly says you're relaxed but far from careless.
Accessorizing the Outfit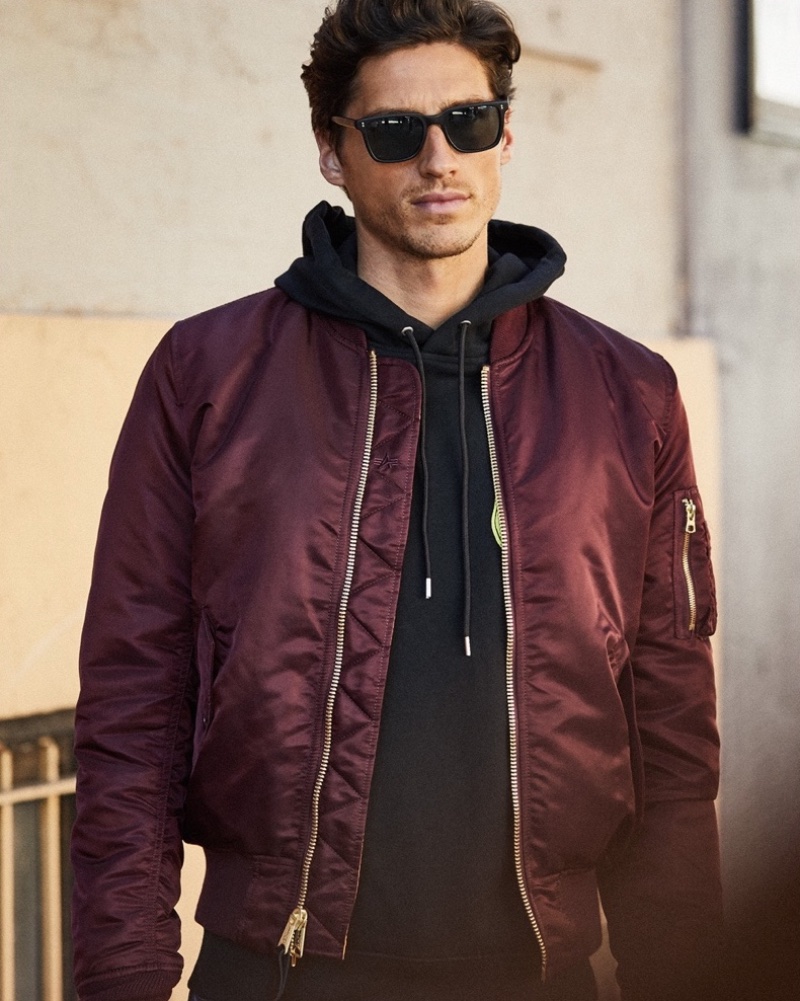 A watch, a statement belt, or a chic pair of Versace sunglasses can be your secret weapon. The idea is not to overshadow the hoodie but to add dashes of personality that make the ensemble uniquely yours.
Elevate Your Hoodie Game: Trends & Tips
Hoodies have transformed from simple comfort wear into a versatile fashion staple for men. They serve as a canvas for individual expression, accommodating styles from minimalism to edgy streetwear.
Statement-Making Prints & Styles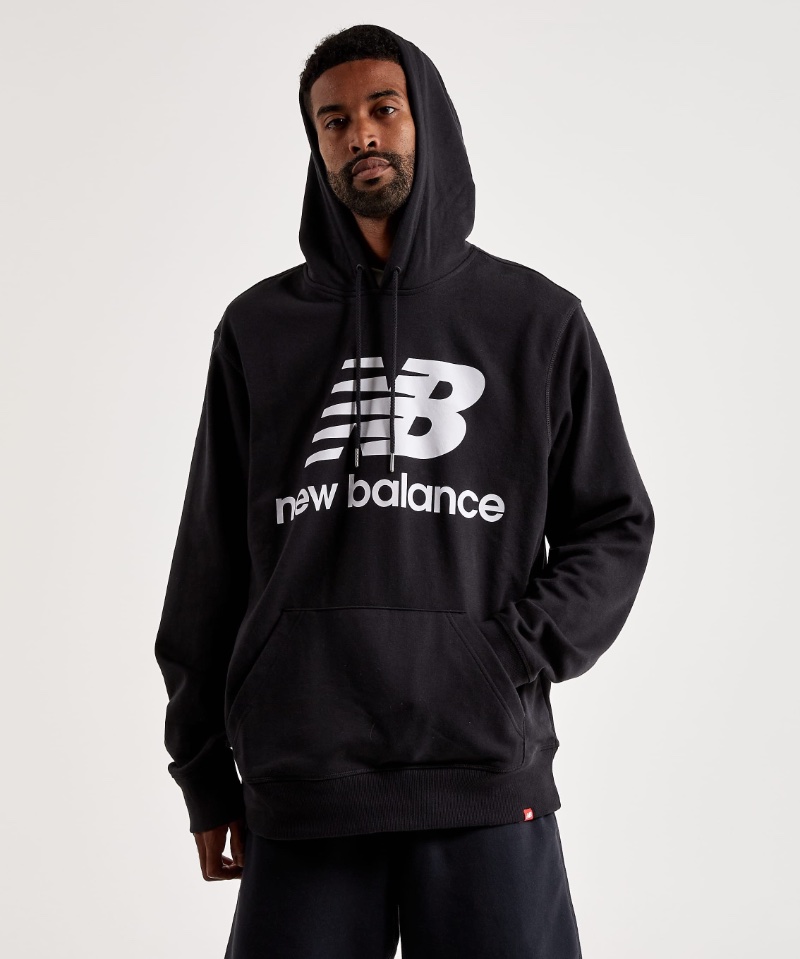 Graphic hoodies are seizing the spotlight, serving as personal billboards with oversized logos or intricate designs. In streetwear and skater culture, these hoodies exude edgy dynamism through urban designs, oversized fits, and distressed details. For those who favor a minimalist approach, the allure lies in simple, elegant details like solid colors and clean lines.
Color & Pattern Play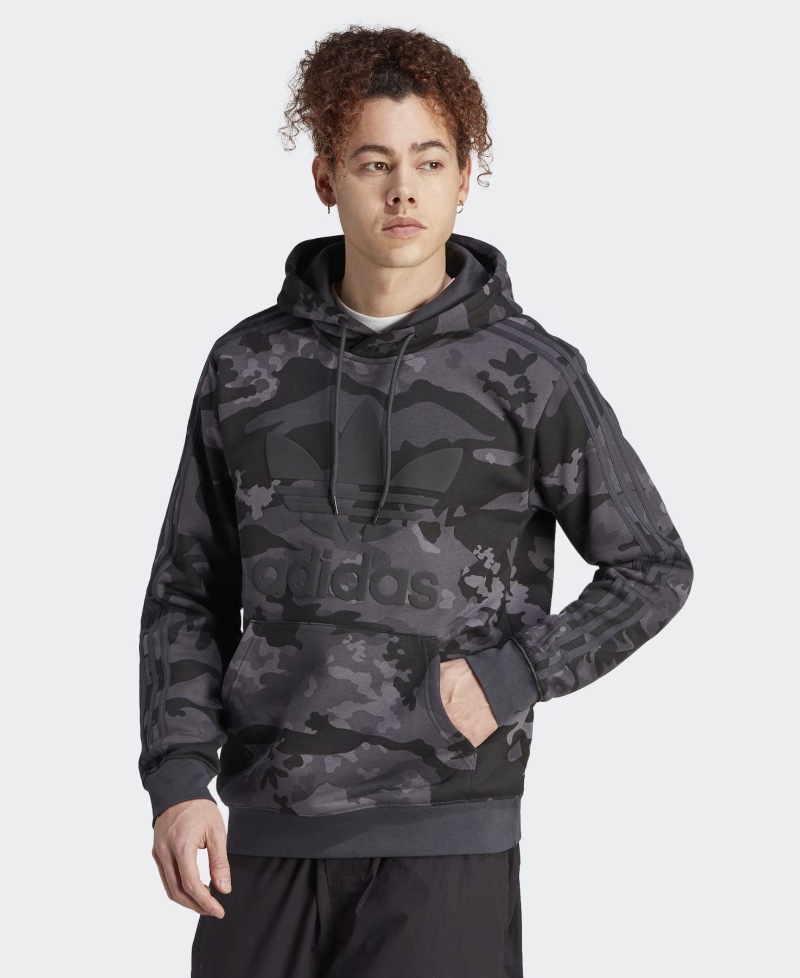 The neutral palette rules for its sheer versatility when it comes to color. A black, gray, or navy hoodie can become the anchor for numerous outfit combinations. But for those wanting to break the monotony, camouflage prints inject a touch of the rugged outdoors into an urban setting.
Alternatively, color-block designs featuring contrasting hues make a visually engaging statement without overwhelming the senses.
The Perfect Fit for You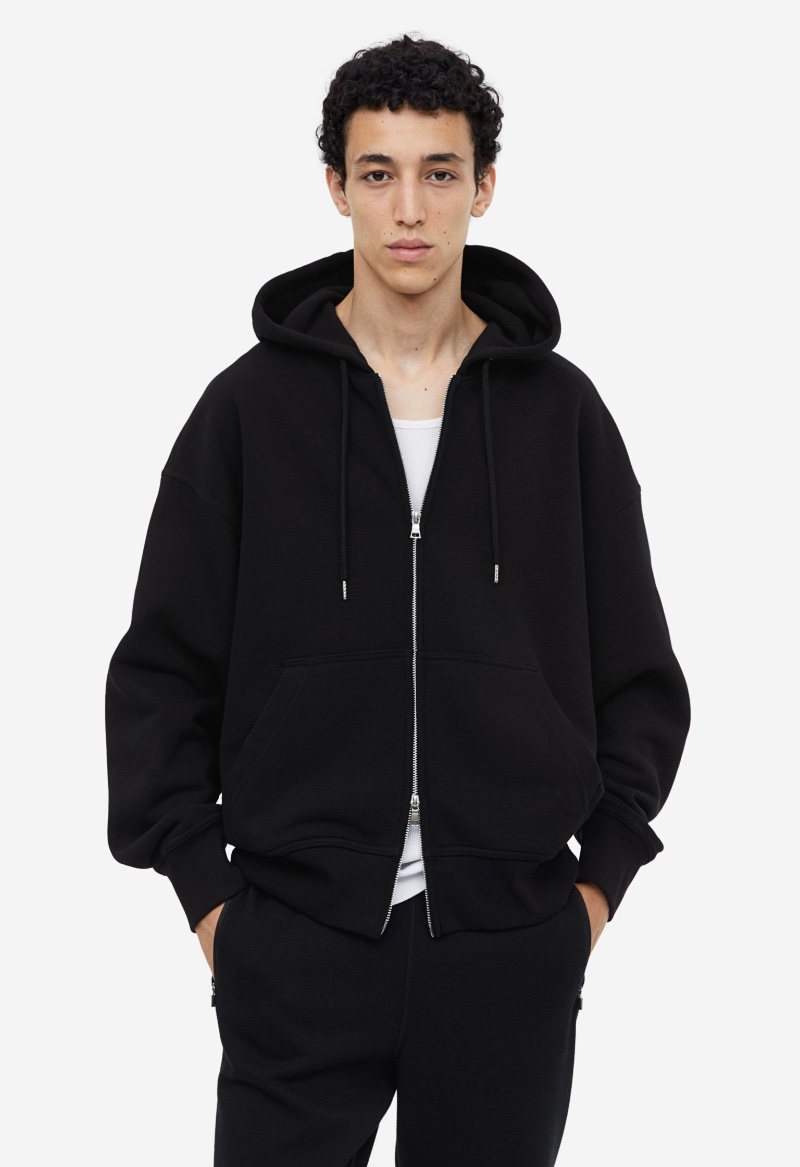 Hoodies aren't a one-size-fits-all affair. They come in various shapes to suit different body types and fashion sensibilities. Oversized hoodies serve up relaxed chic, making them ideal for an easygoing day.
Slim-fit versions, on the other hand, bring a tailored sharpness that subtly flatters your physique. And let's not overlook the zip-up hoodie—its zips add a functional flair, offering an alternative to the traditional pullover style.
Playing with Lengths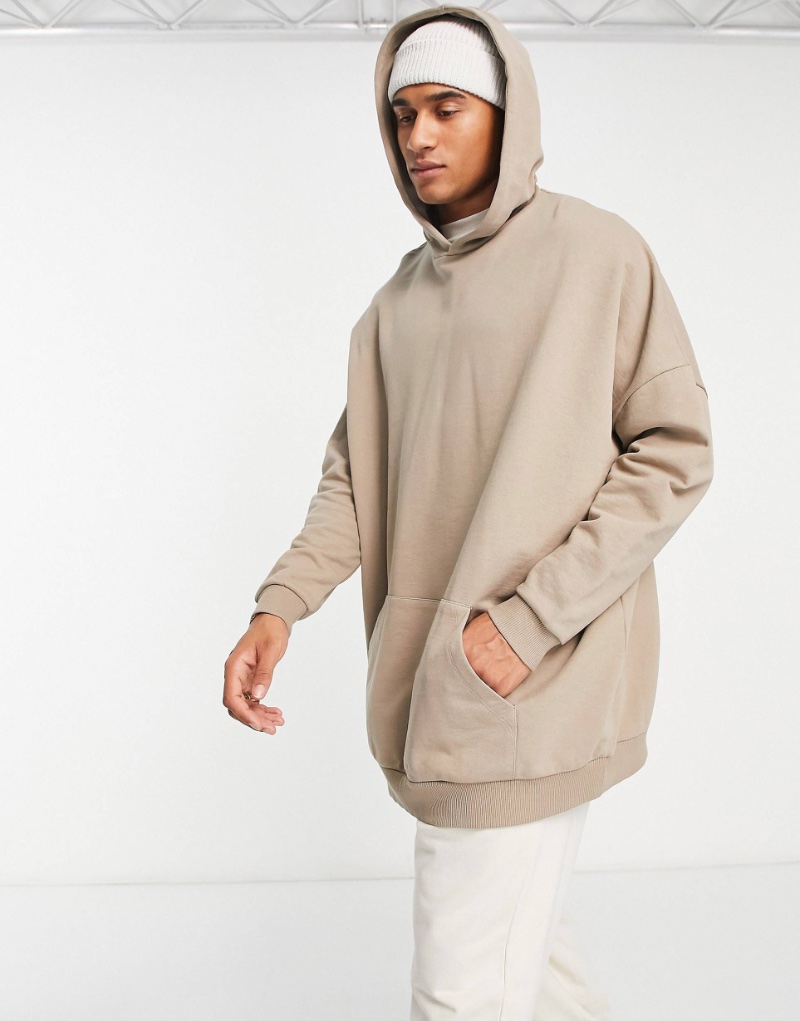 A hoodie's length can alter the narrative of your entire look. Short hoodies sync well with high-waisted bottoms, channeling a contemporary yet relaxed mood. The regular-length hoodie remains timeless, effortlessly fitting into any wardrobe.
Longline hoodies extend the garment into a style statement for those who dare to be different, encapsulating a streetwear ethos bound to turn heads.
The Fabric Factor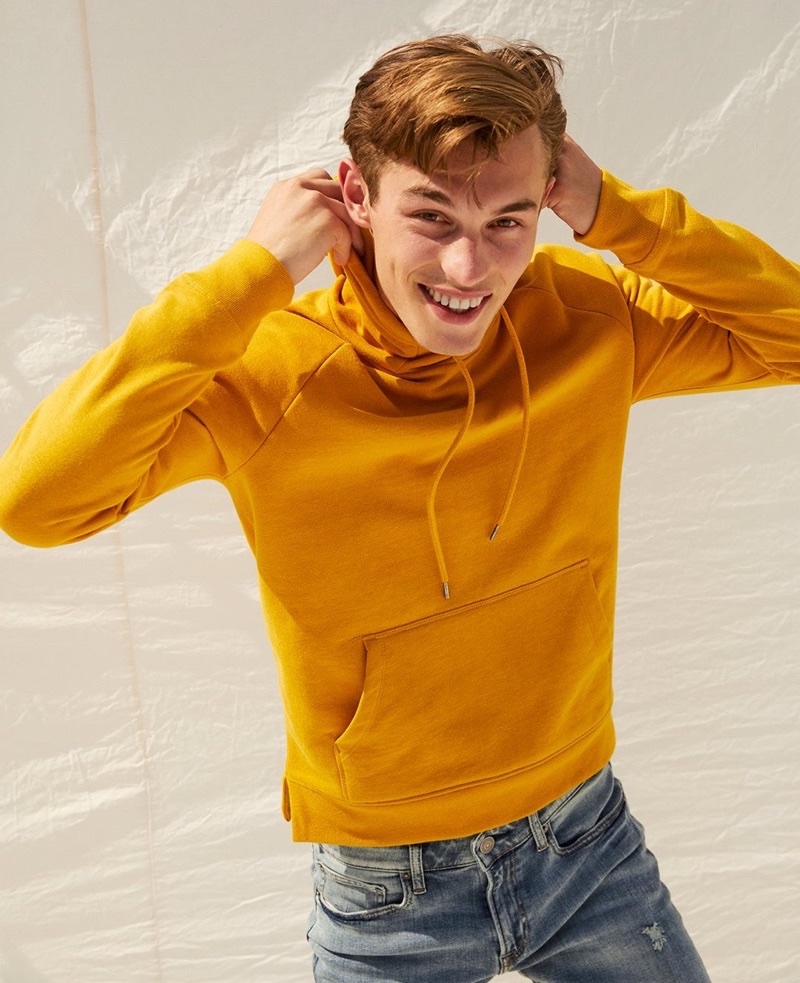 A hoodie's fabric doesn't just influence its feel but also dictates its function and flair. Cotton and polyester blends have long been staples for their breathable and easy-care qualities.
Polar fleece is a modern insulation marvel, capturing warmth without sacrificing style. But let's not disregard the elevated experience that luxury fabrics bring to the table.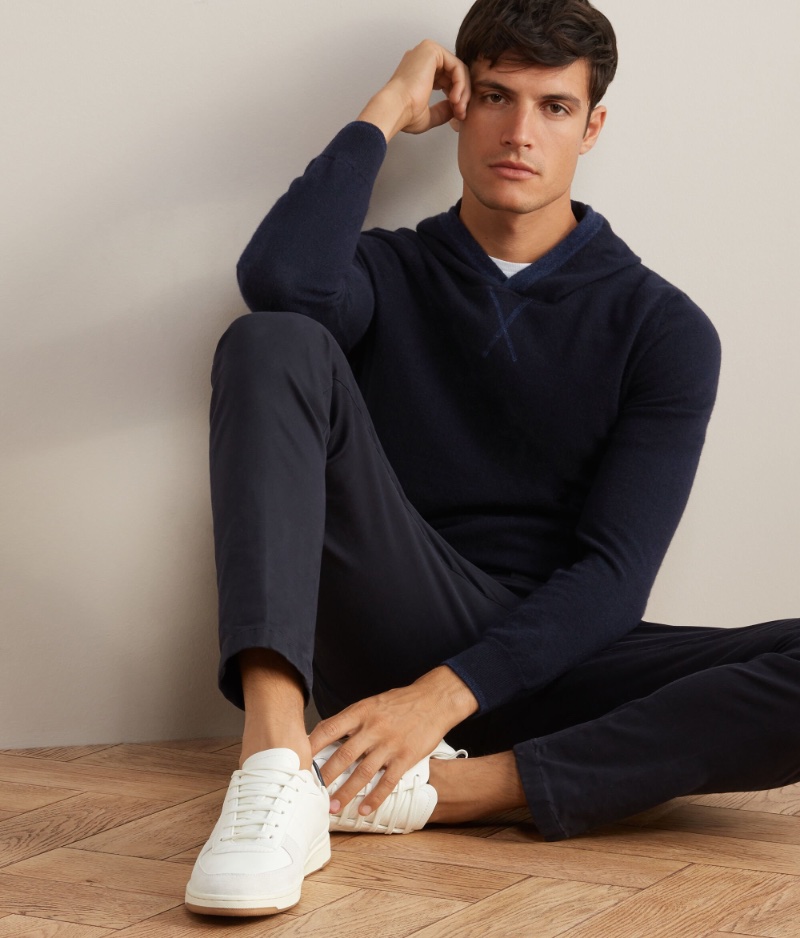 Luxury fabrics are the unsung heroes that transition this versatile piece from everyday wear to an article of indulgence. Imagine the buttery touch of cashmere against your skin, a tactile experience that transforms each moment into a symphony of comfort.
So, when you're next in the market for a hoodie, consider the material as much as the style. From the utilitarian comfort of cotton blends to the luxe embrace of cashmere or silk, your fabric choice declares your style, not merely a footnote.
The Magic of the Hoodie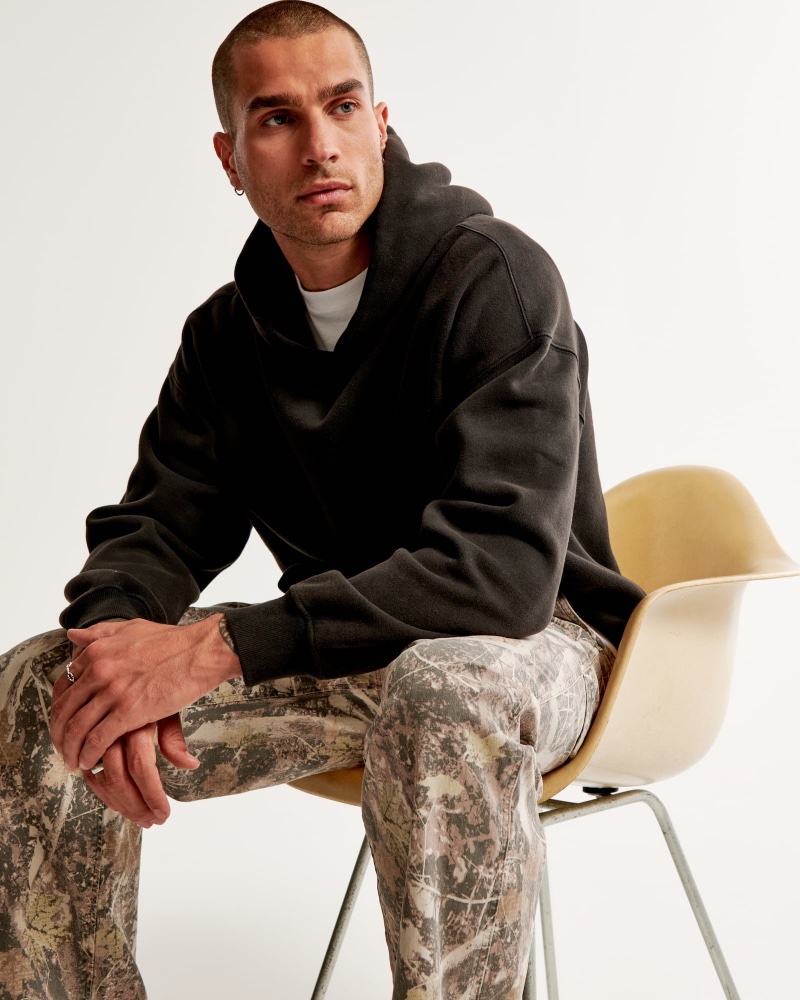 The allure of the hoodie lies in its chameleon-like versatility, morphing to fit your unique style while offering quality comfort as its baseline. From dissecting current fashion trends to perfecting the art of layering and accessorizing, we've canvassed the landscape of hoodie fashion.
Embrace the freedom that comes with no hard and fast rules: your wardrobe, your canvas. The trick is not just in donning a hoodie but in wearing confidence alongside it. And let's not forget the hoodie is not a fleeting trend but a timeless icon of men's fashion.
The hoodie's enduring presence in our wardrobes underlines its unparalleled adaptability. Whether your aim is a dressed-up night out or a laid-back afternoon, the hoodie emerges as a reliable sartorial companion. So unleash your creativity—your hoodie is ready to make a statement with you.