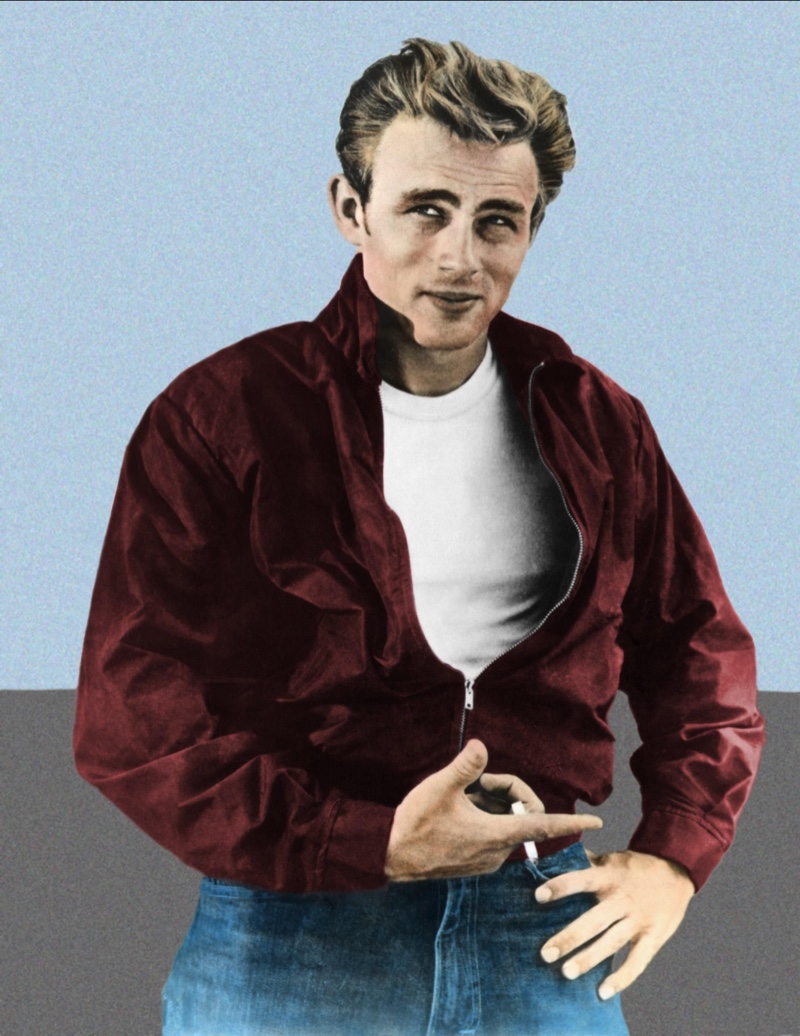 The combination of an untimely automobile-related death at the age of twenty-four, a short movie career of three films, and the memorable role of Jim Stark in Rebel Without a Cause cemented James Byron Dean as a Hollywood legend. Seen as the original teenage rebel, the image of Dean leaning against a wall with a cigarette in hand is timeless and ingrained in the public consciousness. Outside his mid-1950s films, one of which the movie studio released after his death, Dean lives on with an iconic wardrobe: a classic white t-shirt, Levi's jeans, and a red Harrington jacket.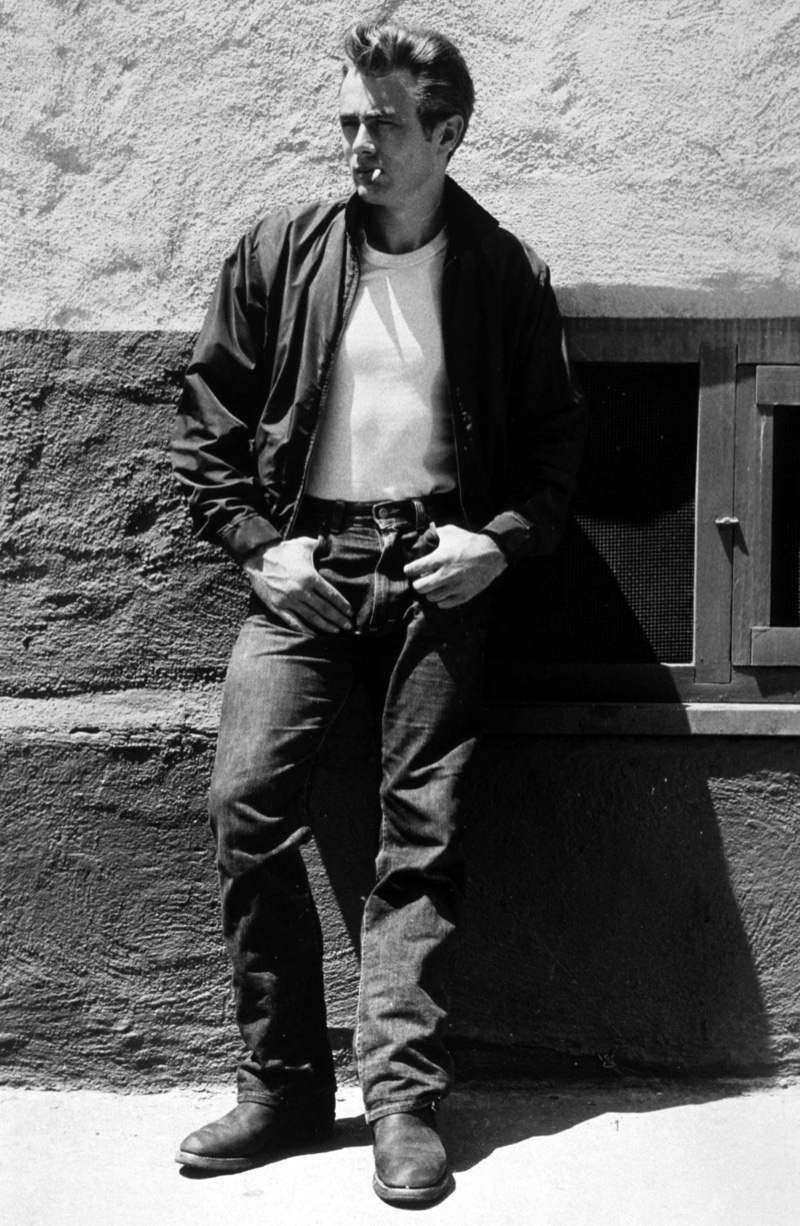 Rebel Without a Cause (1955)
Playing Jim Stark in Rebel Without a Cause, James Dean hit the big screen as the new kid in town for the first time. His portrayal of a switchblade knife-fighting youth was a captivating image at the time for his generation. The star's simple style in the classic film spawned a relaxed trend. Those who haven't seen the movie should stream it and see Dean at his best.
James Dean Photographed by Dennis Stock
Ahead of East of Eden's 1955 release, photographer Dennis Stock approached Life to cover the expenses for a story featuring rising star James Dean. Stock planned to connect with Dean, who resided in Los Angeles, to capture his past by visiting his uncle's farm in Indiana and his New York City stomping grounds. The 1955 story was approved, and the beautiful photos ran six months before his untimely death captured a rather candid Dean.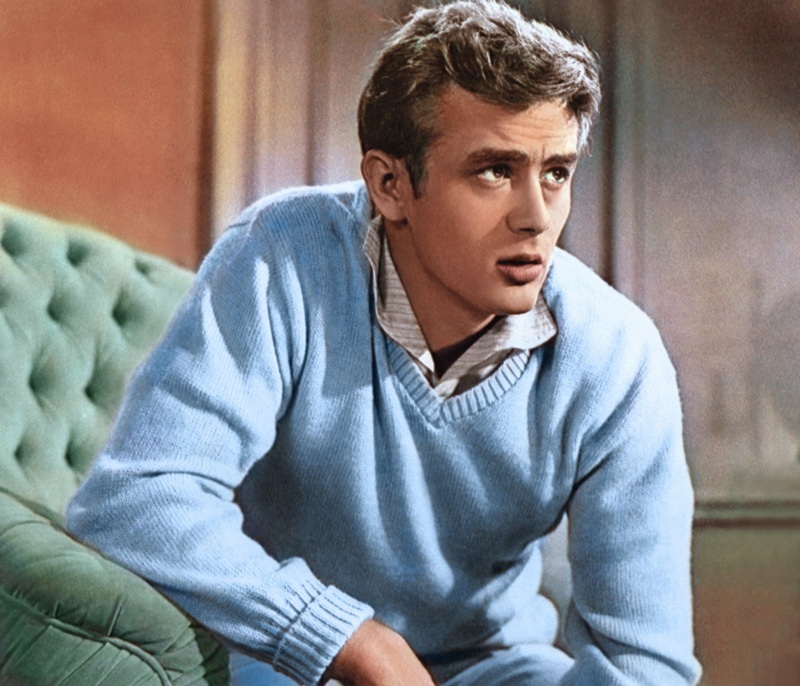 East of Eden (1955)
The actor's second film, James Dean, starred in East of Eden with Julie Harris, playing the lead of Cal Trask. Set during World War I, Dean plays the black sheep of his family as he seems unhappy at each turn, especially when feeling like he competes with his brother. The tragic character captured certain cinema magic, contributing to Dean's larger-than-life appeal.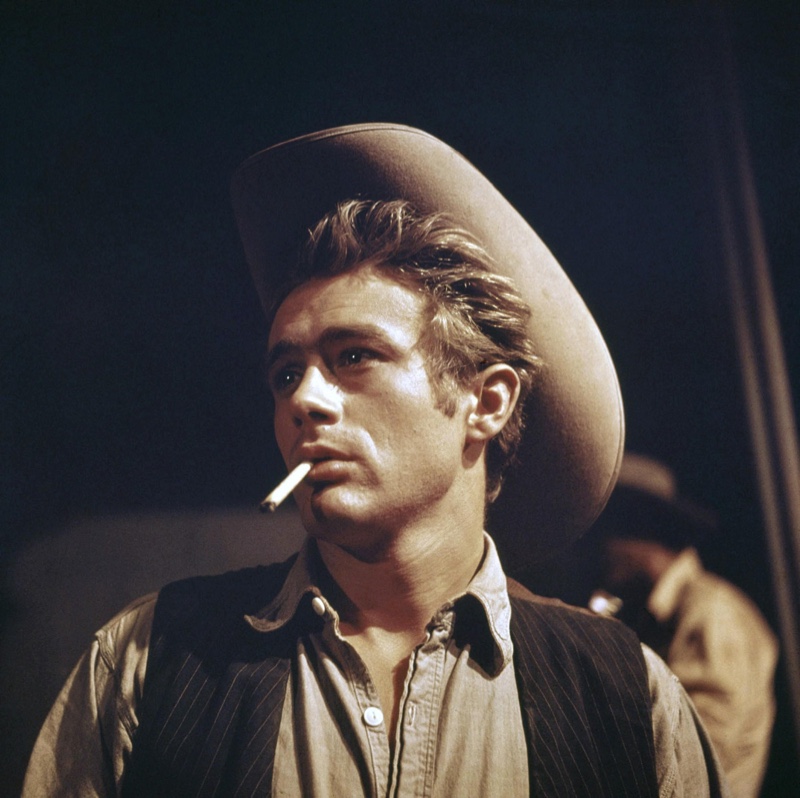 Giant (1956)
Joining Elizabeth Taylor, James Dean's last film to be released, which occurred after his death, was 1956's Giant. Not far from his rural Indiana upbringing, Dean played a Texas cattle rancher named Jett Rink. Portraying the life of a rancher, Dean embodied a classic masculine spirit in relaxed, unaffected fashions. Tackling a western-style charm, Dean wore denim jeans and informal shirting options with cowboy hats.
Get the Look: James Dean Iconic Style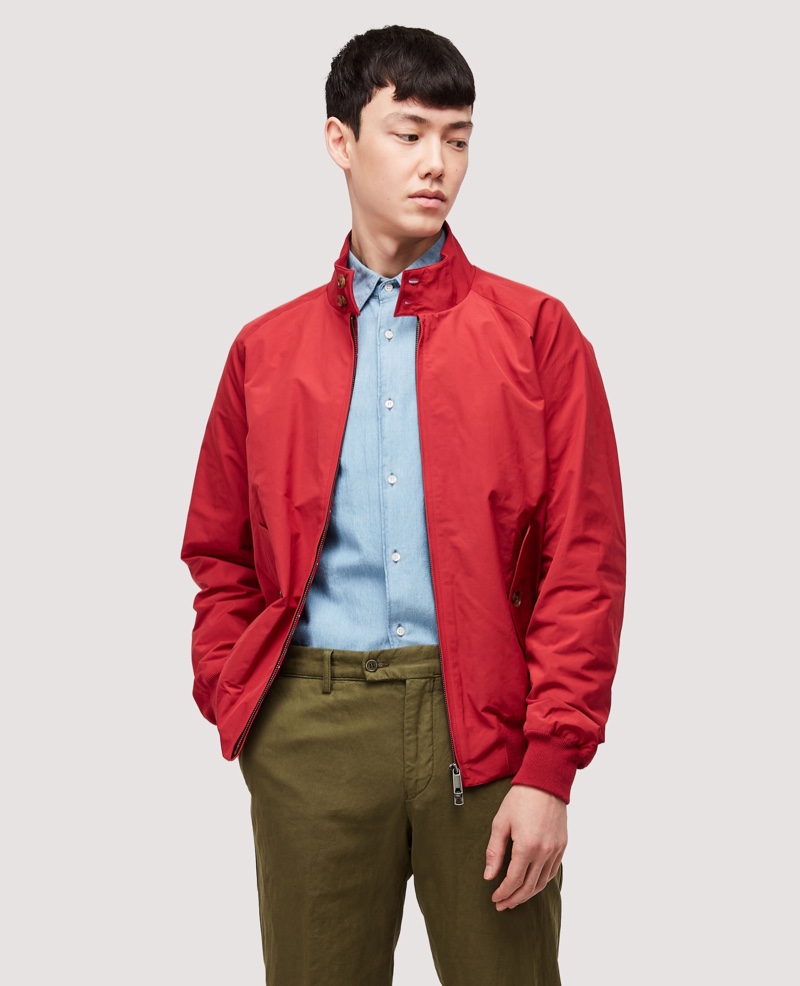 If you admire James Dean's cinematic style and desire to capture some of the star's iconic charm, look no further than the red Harrington jacket. While the Harrington is a classic statement in red, you can always choose a more practical color such as black, tan, or navy.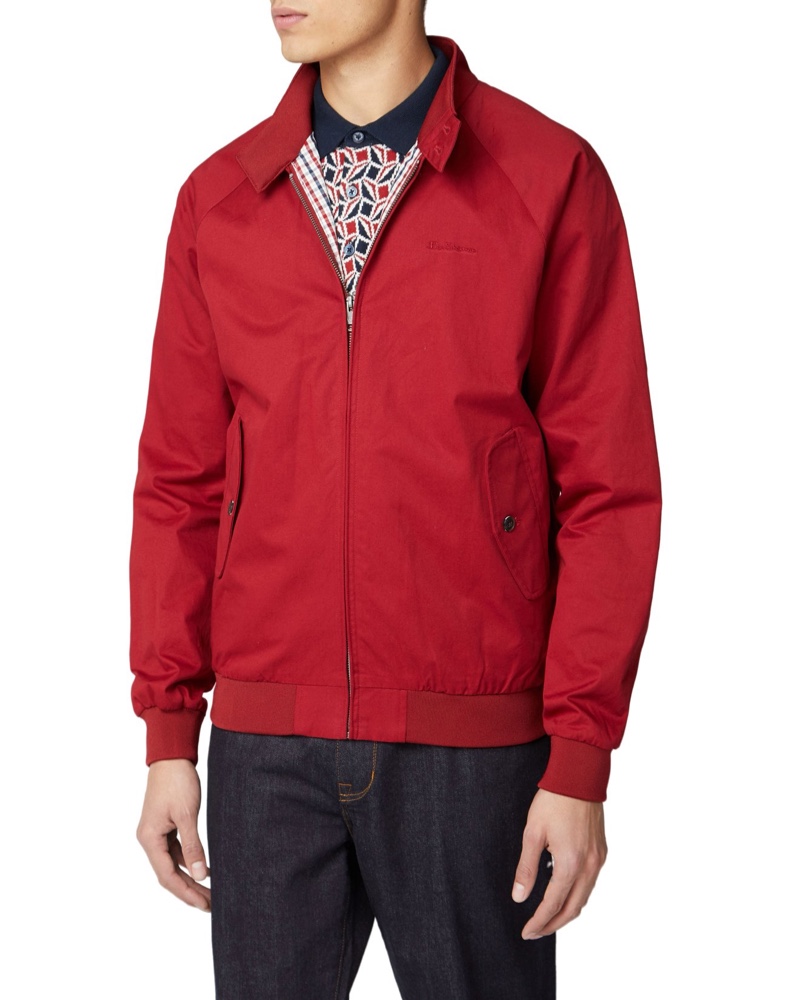 For example, Ben Sherman carries its signature Harrington jacket in red and endless color options, ranging from black to putty. Baracuta champions investment pieces with its time-tested G9 Harrington jacket in classic dark red. All you need to finish off your look is a plain white tee and dark blue jeans!