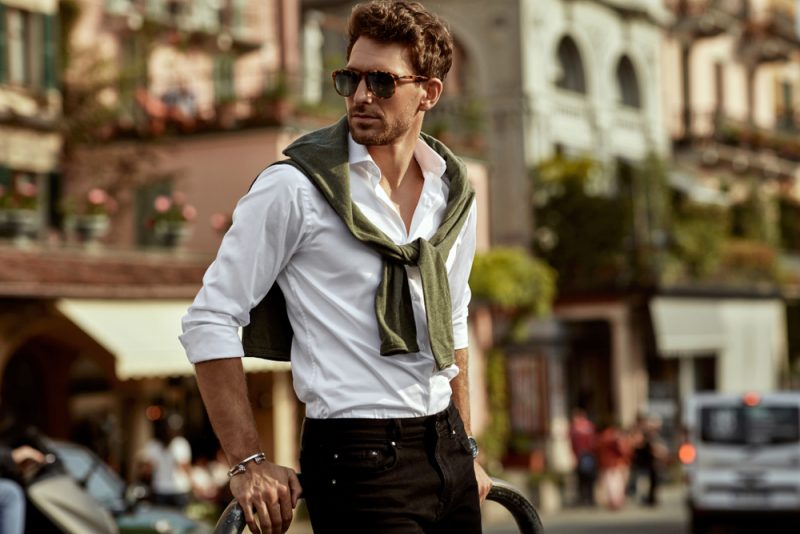 Long gone are the days when women used to rule the style game. Nowadays, men do not want to be left behind. They are referring to fashion blogs and websites and splurging on clothes now and then.
Yet, convenience in clothing remains an essential consideration for most men when choosing casual clothing. Apart from that, many men also consider casual dressing an exciting way to show off their style.
If you are also among those who wish to rock casual dressing, here are some tips you can look at.
Pay Attention to the Fit
It is easy with casuals to get carried away and pick up whatever piece comes our way. However, if you want to rule the fashion game, do pay attention to the fit. You do not need to look tailored all the time. But that does not mean the clothes should be too tight or too baggy.
Generally, people say that slim yet not restricting fit is perfect for casual wearing. Though these days, there is a shift towards looser styles like boxy shirts and wide-legged trousers.
Having said that, this does not mean that slim-fit dressing is gone completely. An inspired hip-hop fashion and lifestyle brand will give you clothing of the styles that look best on you. Most importantly, due attention will be paid to fit, which is paramount.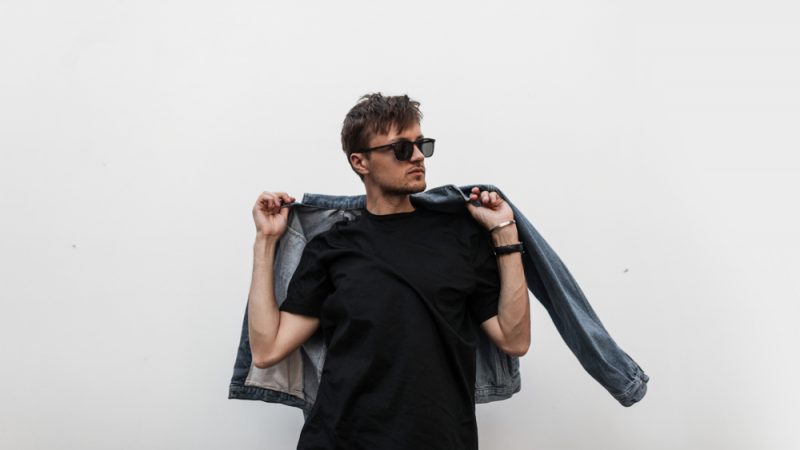 Know What is Comfortable for You
There is no better judge than you when it comes to choosing casual clothing. Only you have an idea of what would give you comfort in the true sense of the word. There is no point in putting your money in streetwear if you are sure that you will not like wearing them.
Always wear what feels right for you because if you are self-conscious, then it will show. And when there is an element of doubt, it reflects in the way you carry yourself.
Keep Your Dressing Simple
The minimal dressing may have taken a back seat, and loud logos could probably find favor. However, simple pared-back clothing will never go out of fashion. Impress the masses with an effortless style that is easy to gauge.
Pick up from the best hoodie and t-shirt designs and make sure you do not overdo it. You could turn to famous brands for inspiration. Or search online as there are loads of places where rocking casual dressing styles are discussed with ease.
Pay Attention to the Details
If you pick jeans and t-shirt combinations, there is a simplistic feel to it. But if you think harder, you can add loads of details to this simple combination in itself. You could tuck or half-tuck the t-shirt. If need be leaving the t-shirt outside or grab the untuck rule. You could also roll the sleeves if that is how you want it to be.
Pin roll the jeans or leave them like that. You may opt for slim or relaxed fit jeans depending on the mood or occasion. Though these are only subtle changes, they make a world of difference, so get started on them.
These suggestions are for jeans and a t-shirt; imagine what you could do with loads of other dressing styles available in casuals.
Attempt Uniform Dressing
Many people find the idea of a uniform rather silly to practice. But if you think of it carefully, you will realize its advantages. Finding the one dressing style that always works for you is an art not many can claim to master.
So, if you look good in baggy pants and t-shirts, you can continue wearing them. The change you can make is in the color combinations or any other related yet fine nuances.
Similarly, if fond of the black trouser, there is no harm in getting multiple styles of the same. You could save your early morning time by just picking up stuff that you know will look good on you no matter what. Here comfort factor may also play an important role.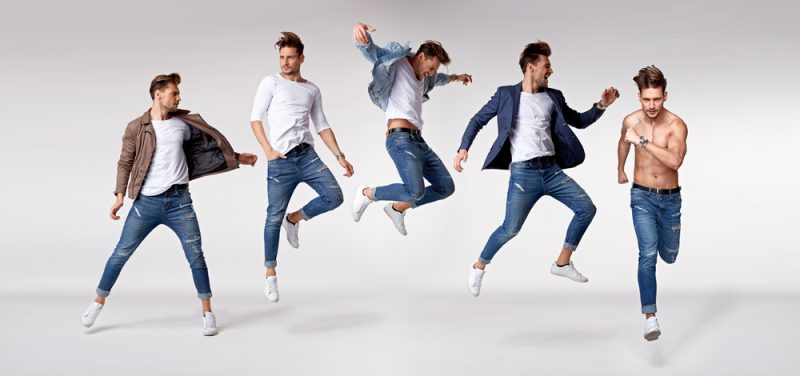 Pay Attention to Trends But Don't Let Them Overpower Your Style
There is no harm in pursuing the fashion trends. In fact, many people attempt to keep in touch with all that is ruling the fashion circle. However, that means sometimes you are compromising on a lot of other essential factors.
Moreover, some of these trends are pretty short-lived. Before you know, they are already off the shelves. If you have purchased enough of one item, you will be at a loss after that happens.
Instead, focus your attention on trends that you know will remain. Solid bomber jackets, blue trousers, and chinos will find takers, and so continue with them.
In most situations, people accumulate only one item from the trends. Rest continue with the classic stuff without any fears of being side-lined.
Key Casual Pieces You Should Have
There are no limitations on the casual style combinations. Go ahead and experiment as much as you want. Despite all these, some casual pieces should always sport your wardrobe. Have a look at them and check if you have all these already.
Denim Jeans in any style combination
T-shirts
Casual sneakers and trainers
A lightweight jacket
Rocking knitwear
Winter boots
Combat style boots
Conclusion
Casual dressing never loses its charm. You will find comfort, style, and convenience all in one combination. Moreover, you need to know what trends are top in your particular circle.
That is because if you sport something different from that is acceptable, it might not look nice. It would help if you remain aware of the style trends, and the above tips help you do so in the best manner possible.
Whenever in two minds over what to wear, the jeans and t-shirt combination will always work. So, grab your best clothing and dabble in different styles as you learn to ace how to look good all the time.
Once this happens, there would be no stopping you from becoming the center of attraction at all times.