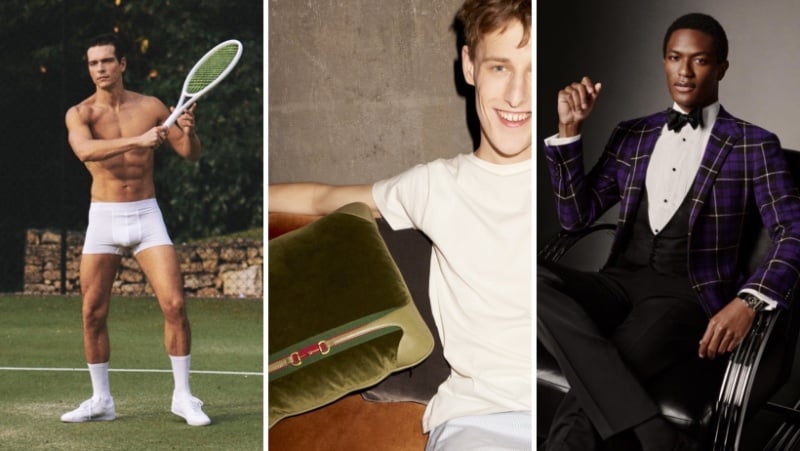 Recent campaigns and collections showcase a blend of thematic storytelling and sartorial excellence. Alexandre Cunha embodies American Psycho for CHÉ Bodywear, presenting a unique merger of character and fashion.
In its 2023 Gift campaign, Gucci offers a selection of luxurious essentials perfect for the holiday season. Similarly, Ralph Lauren's Purple Label enlivens the festive spirit with a holiday campaign featuring models Hamid Onifade, Jegor Venned, Juhyung Kang, and Charles Oduro.
Mytheresa curates a cold-weather edit with Keon Hee Lee at the forefront, addressing the seasonal shift with stylish solutions. Thibaud Charon, representing the Zara Edition fall-winter 2023 collection, puts a spotlight on the brand's tailored pieces.
Meanwhile, Sean O'Pry's feature in Vestal magazine, captured by William Ferchichi, offers a visual feast that bridges high fashion and artistic photography.
Zegna's Outdoor collection, modeled by Philip Huang, explores further dimensions and celebrates the connection between nature and fashion, marking a significant move towards more environmentally conscious styles. Iván Sánchez's representation of Dior Men for Neo2 highlights the brand's continuous evolution.
Lastly, Giorgio Armani's debut of a unisex collection at Selfridges in London reflects a progressive approach to gender fluidity in fashion. These diverse campaigns and collections mirror men's fashion's ever-evolving, multifaceted nature, from luxury to practicality, tradition to innovation.