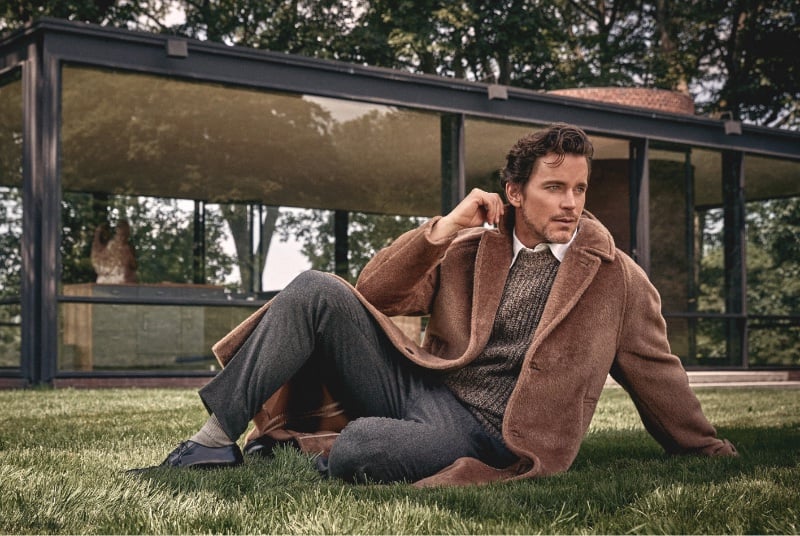 In an ad campaign that marries the refinement of fashion with architectural grandeur, Matt Bomer presents Todd Snyder's winter 2023 collection. Set against the timeless elegance of Philip Johnson's mid-century modern residence in New Canaan, Connecticut, the advertisement encapsulates a narrative of classic and contemporary style.
Matt Bomer for Todd Snyder Winter 2023 Ad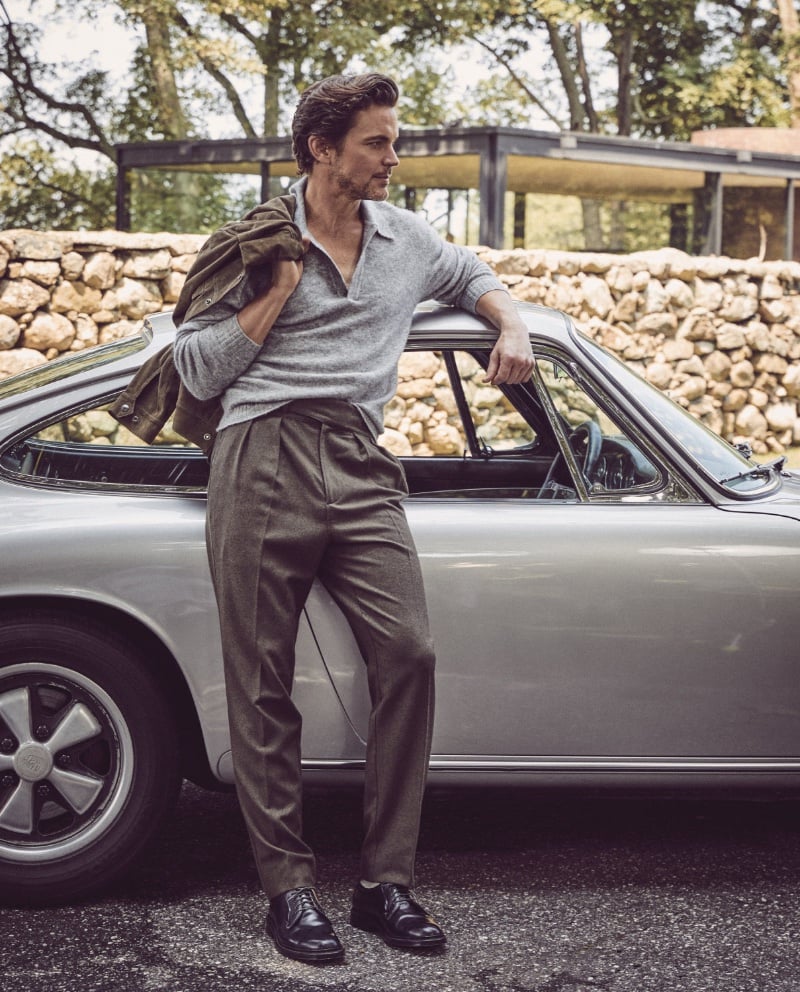 Familiar with the Todd Snyder aesthetic, Bomer, who has fronted previous campaigns, now graces the screen in Fellow Travelers on Showtime. This series delves into the intricate and decades-spanning romance between two men during the McCarthy era of the 1950s​​.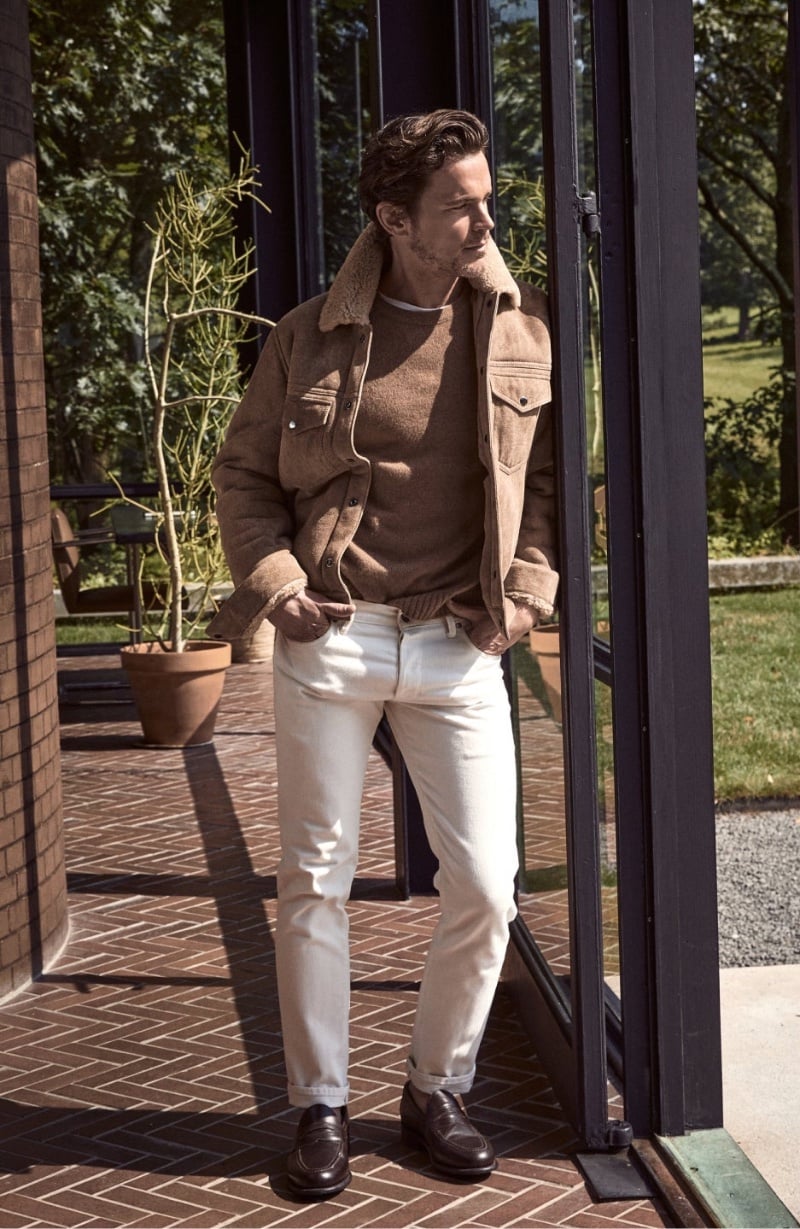 For this campaign, Bomer embodies the quintessential Todd Snyder man, donning everything from overcoats and the sweater polo to the esteemed Dylan jacket in shearling suede. His attire, featuring neutral tones, perfectly complements the mid-century setting, mirroring its understated luxury with pieces such as suit pants and a brushed cashmere cardigan.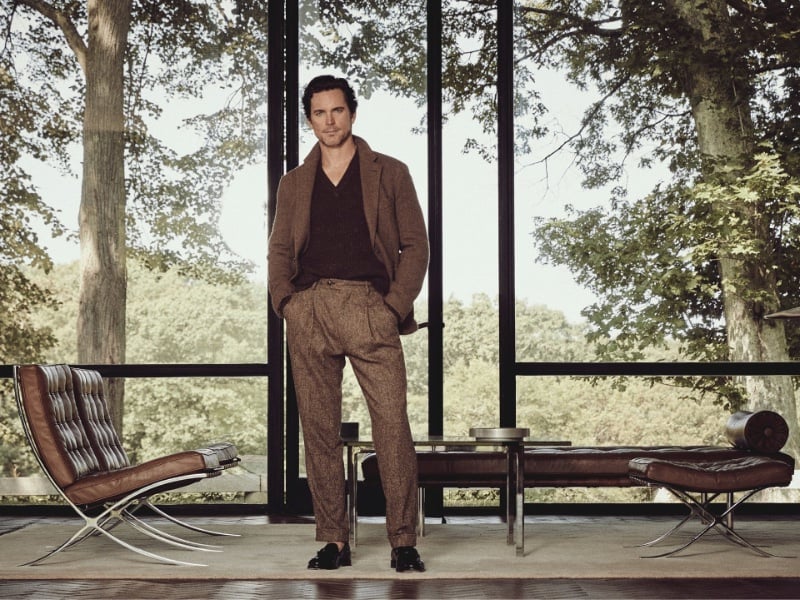 Matt Bomer reflects on his fashion journey, "In high school, I'd see a movie at the local arthouse—like Living In Oblivion or Smoke— and want to dress like Harvey Keitel or Steve Buscemi." This nostalgic glance reveals early influences shaping his sartorial choices, hinting at a bygone era's allure that still resonates with him.
Bomer remembers, "When I was in college, at Carnegie Mellon University in Pittsburgh, and then starting out as an actor in New York, I'd go to a lot of thrift shops. I was dead broke, but from older movies, I had some loose appreciation of great style—Cary Grant, Paul Newman…that Ivy League look from the 50s and 60s."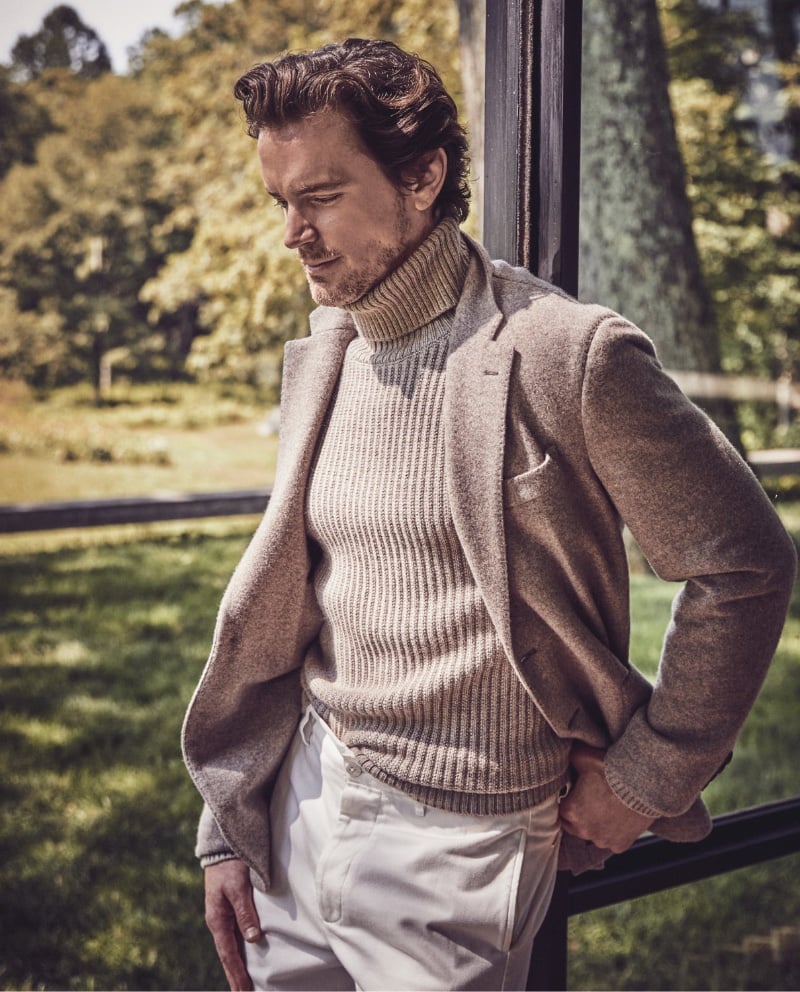 Seeking creative inspiration, Bomer shares, "There's a great book by Rick Rubin called The Creative Act: A Way of Being," describing it as almost a spiritual guide. This text underscores the importance of remaining open to diverse influences; a philosophy Bomer applies to his life and work.
Bomer explains, "for me those influences are different things—seeing a movie, reading a book or sitting and watching a sunset and being inspired by the colors that I see." These musings reflect Bomer's eclectic approach to creativity, where inspiration is drawn from the world's visual and emotional palette.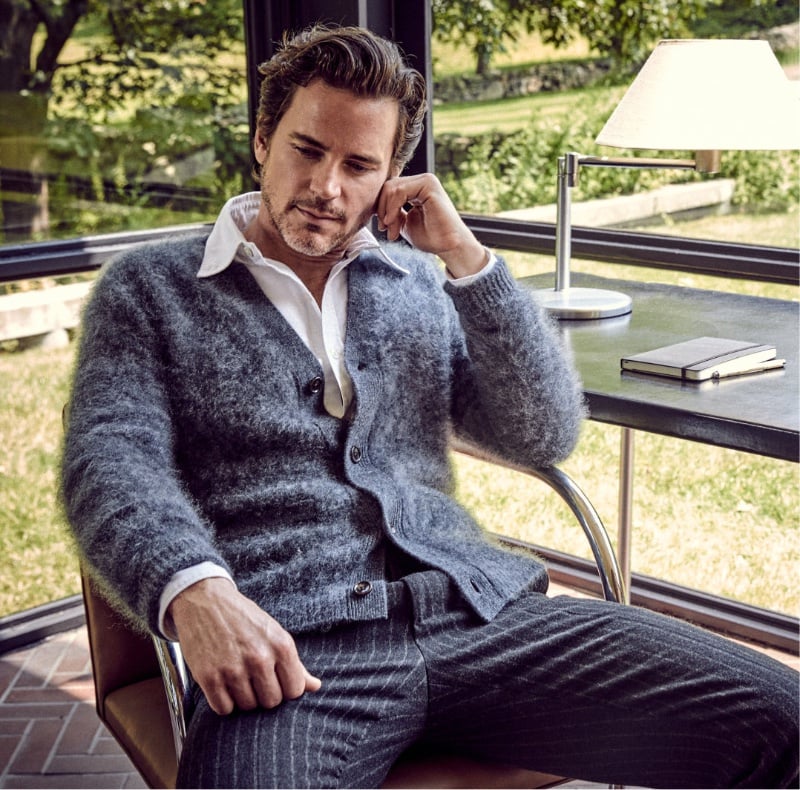 The Todd Snyder winter 2023 collection, as revealed through Bomer's lens, reflects the harmony of classic inspirations and modern fashion. It's a campaign, a visual story, where every piece narrates a chapter of timeless elegance.