Zara Edition adds a new chapter to its fall-winter 2023 collection, reflecting the seamless fusion of sophistication and elemental harmony. This limited edition tailoring journey marries the timeless with the contemporary, offering a sartorial sanctuary against the season's brisk embrace.
Zara Editions Fall/Winter 2023 Fundamentals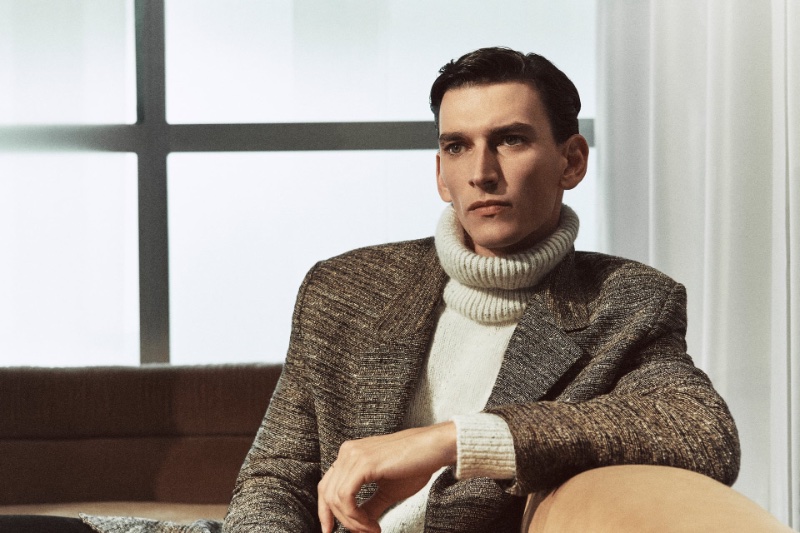 Thibaud Charon embodies the ethos of the Fundamentals collection, appearing before the lens of photography duo Melanie + Ramon. A paragon of modern elegance, Thibaud brings to life the distinctive silhouettes of Zara's latest offerings.
The Zara Edition collection's foundation lies in its reimagined structured outerwear, the cornerstone of the modern man's winter wardrobe. Textures play a pivotal role, with shirting that speaks a tactile language and stretch jersey that contours to the cosmopolitan man's dynamic lifestyle.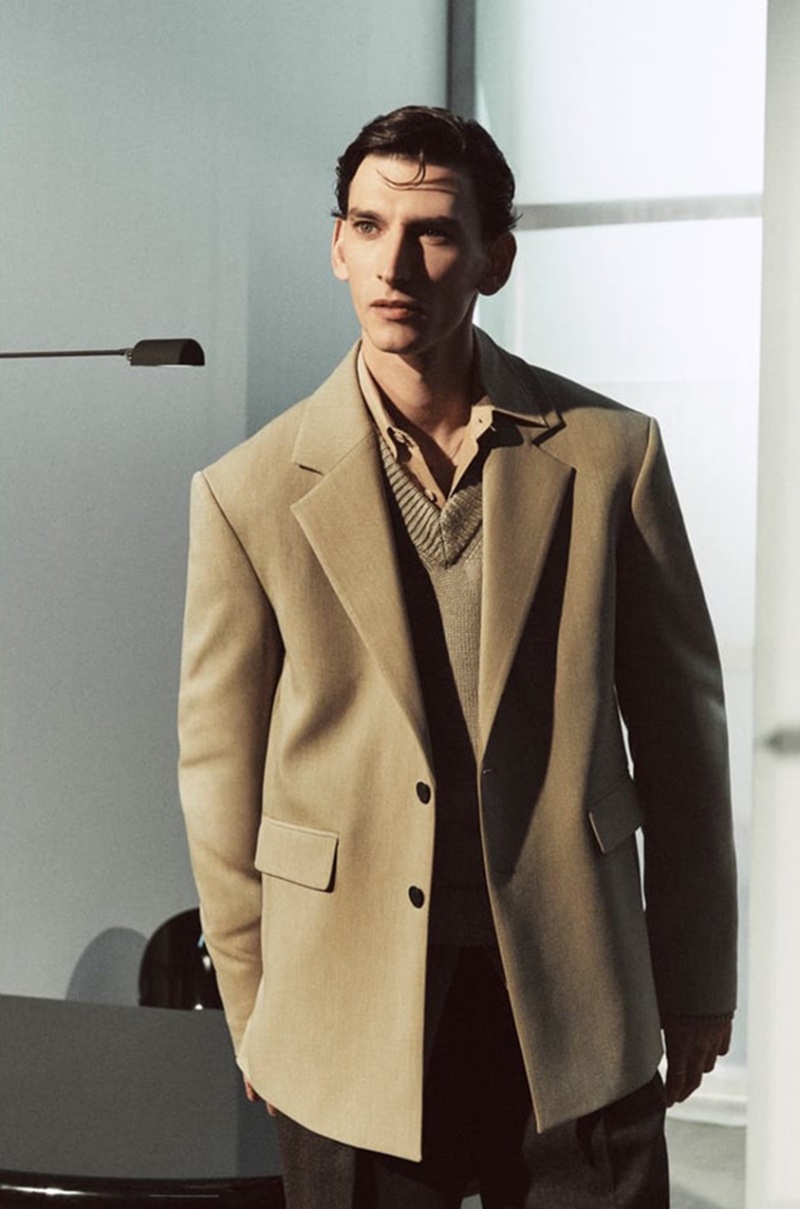 Knitwear, once a staple of comfort, now strides into the domain of luxury, offering solace and style in equal measure. The color narrative is a dialogue between the earthy and the industrial, where melange patterns and classic herringbone interweave with a palette juxtaposing natural hues against urbane greys.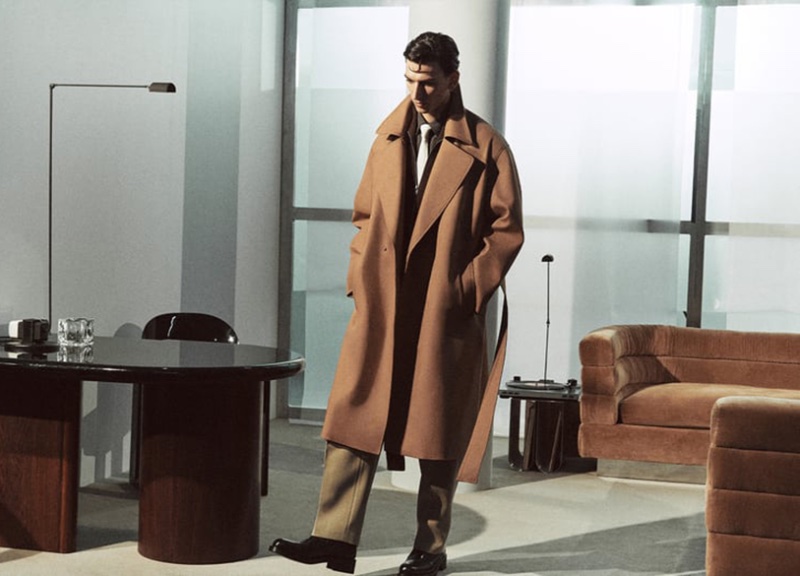 Zara's chromatic story is a tribute to the natural world and its perennial influence on fashion. Meanwhile, the narrative unfolds with standout pieces that celebrate volume and form. Oversized coats make a bold statement, draping the wearer in a cloak of trend-forward assurance.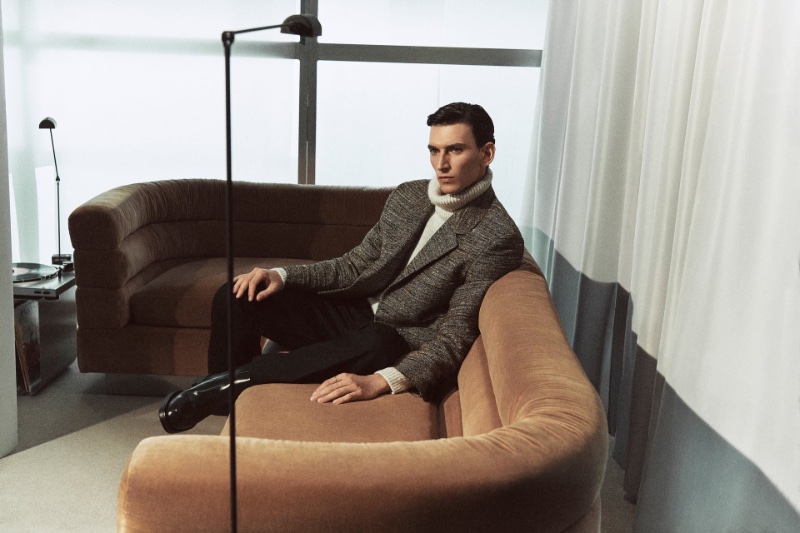 Sleek turtlenecks become the quintessential underpinning for layering, their clean lines mirroring architecture. Furthermore, double-breasted jackets offer a relaxed yet refined silhouette, while cozy knits are a comforting embrace, soft to the touch and rich in texture.
The Zara Edition collection is a narrative of balance—a hybrid approach where each garment is a chapter in a story of enduring style. As the season unfolds, these pieces are companions designed to navigate the fall-winter transition with a poised and polished ease that is the hallmark of Zara Editions.