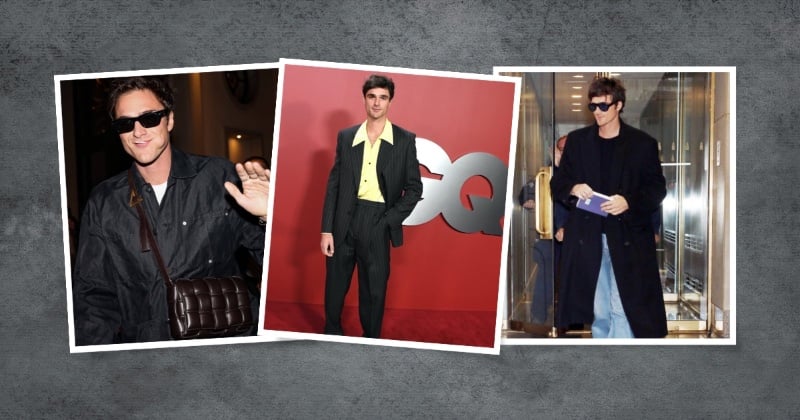 In men's celebrity fashion, few figures capture the essence of contemporary style quite like Jacob Elordi. Known for his compelling performances on screen, Elordi has swiftly emerged as a budding style icon, seamlessly blending the worlds of high-street fashion with luxury brands.
Elordi's ensembles, often spotted at premieres, award shows, and fashion weeks, resonate as fashion narratives, each telling a story of bold choices and refined tastes. Whether it's the streets of West Hollywood or the red carpet of the Euphoria and Priscilla premieres, Elordi's fashion choices resound with a distinctive, trendsetting flair.
Jacob Elordi Style Inspiration
Jacob Elordi's style journey mirrors the evolving landscape of men's fashion. The Australian actor has an uncanny ability to harmonize casual comfort with the epitome of luxury designer fashion, creating looks as approachable as they are aspirational.
Casual Meets the Luxury Bag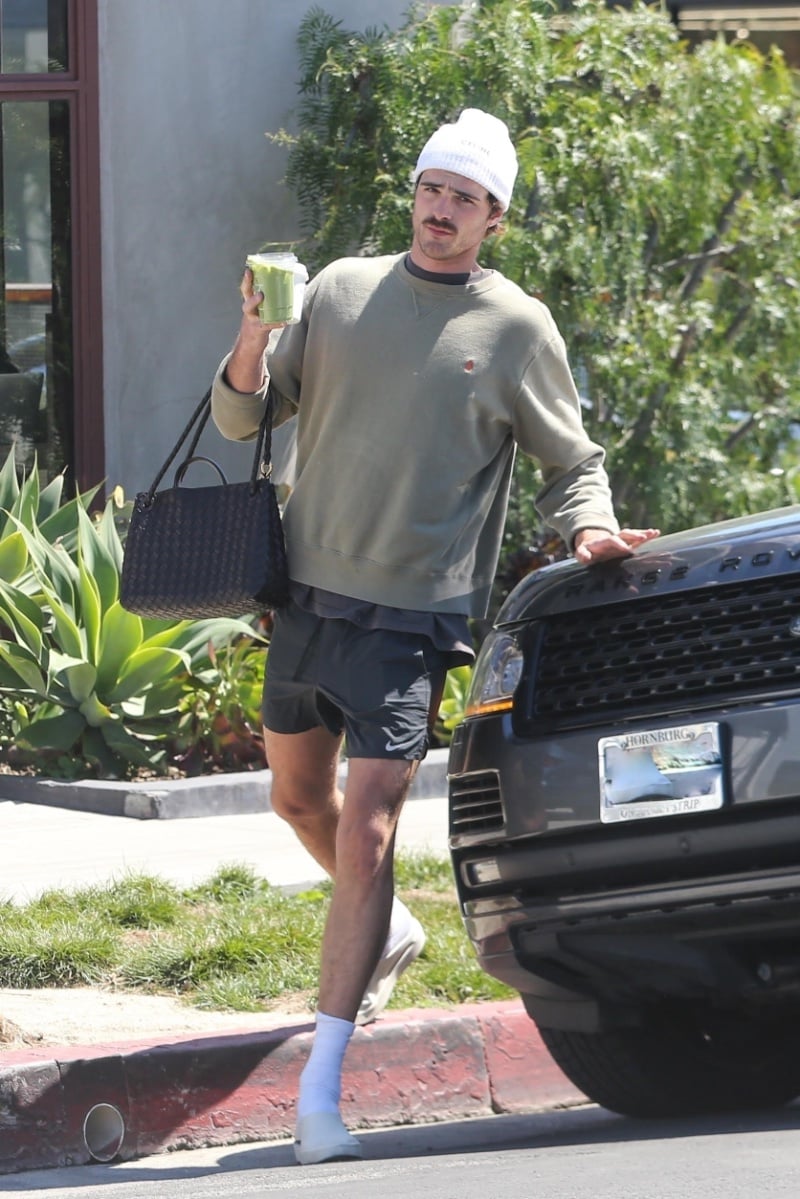 Jacob Elordi marries athleisure with luxury in his fashion choices, exemplifying a modern approach to menswear. A central component of his style narrative is luxurious handbags like the Bottega Veneta medium Andiamo bag that transcend traditional gender norms.
His knack for pairing high-end accessories with casual staples like slip-on shoes and Nike socks demonstrates a keen eye for harmonizing contrasting elements. This approach reflects a broader movement in men's fashion: integrating traditionally feminine luxury elements into masculine wardrobes.
Vintage Made New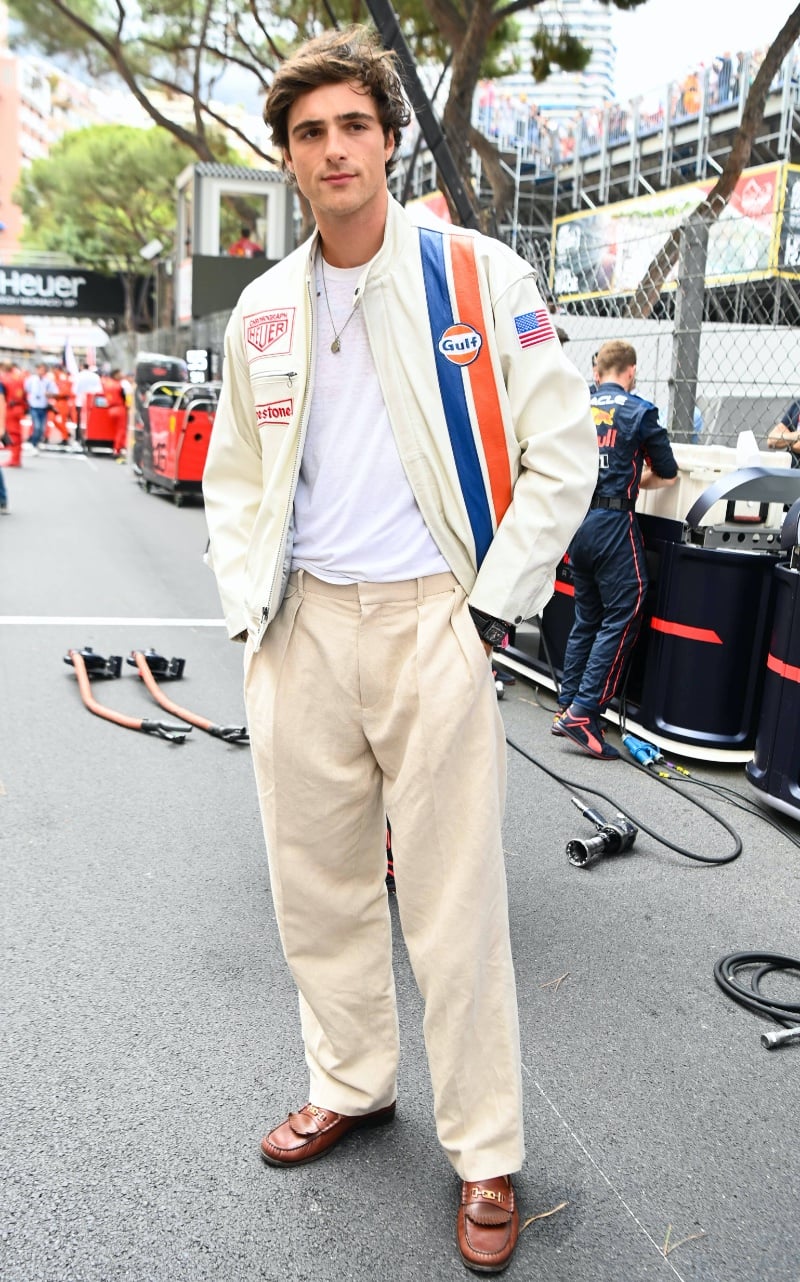 Jacob Elordi combines the old and the new, exemplified in his choice of a vintage-inspired racing jacket. While harking back to a classic era, this piece is integrated into his ensemble with a contemporary twist, showcasing a reinterpretation of vintage elements for the modern age.
By blending this retro-inspired jacket with more classic elements, Elordi presents a look that balances nostalgia with current trends. His outfit demonstrates how vintage styles, when thoughtfully incorporated, can add a unique dimension to everyday wear.
Red Carpet Sophistication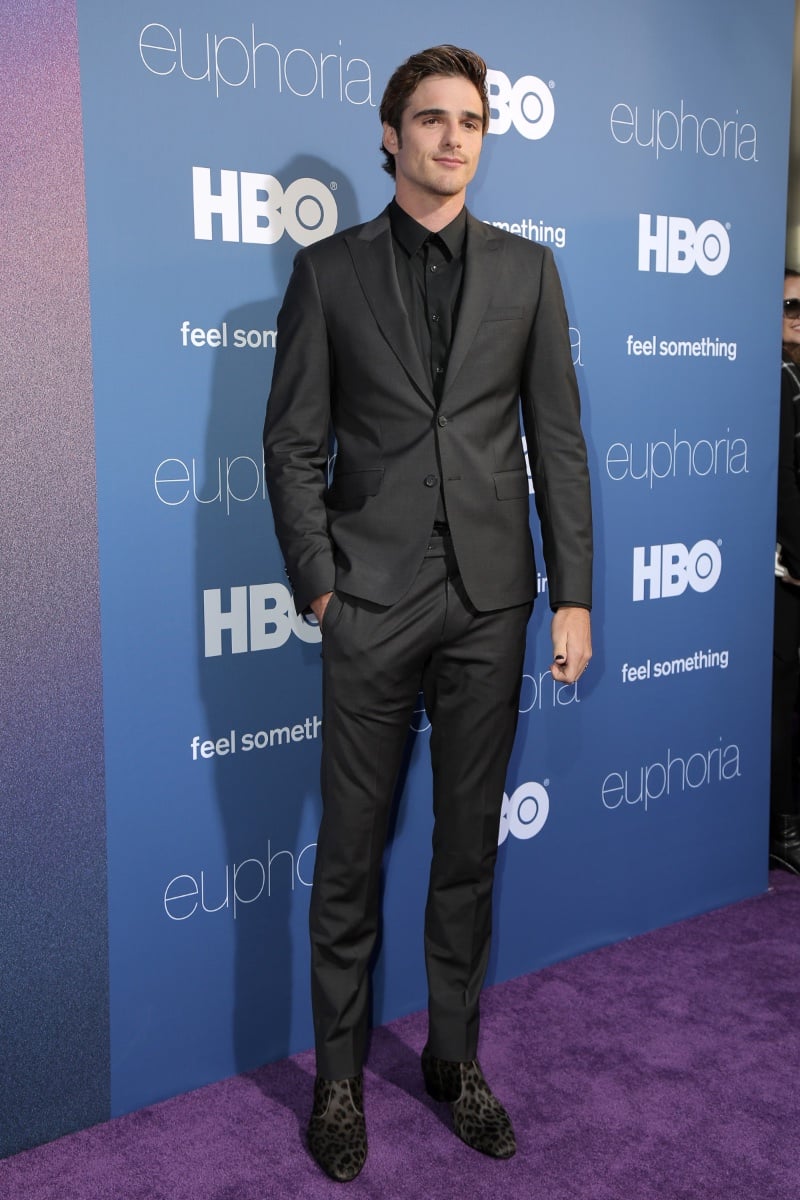 Jacob Elordi's approach to red carpet attire elevates classic formalwear with personal flair. For example, choosing an all-black suit outfit bridges the gap between traditional elegance and modern style.
Adding elements like leopard print loafers infuses classic looks with unexpected, bold elements.
Retro Reinvented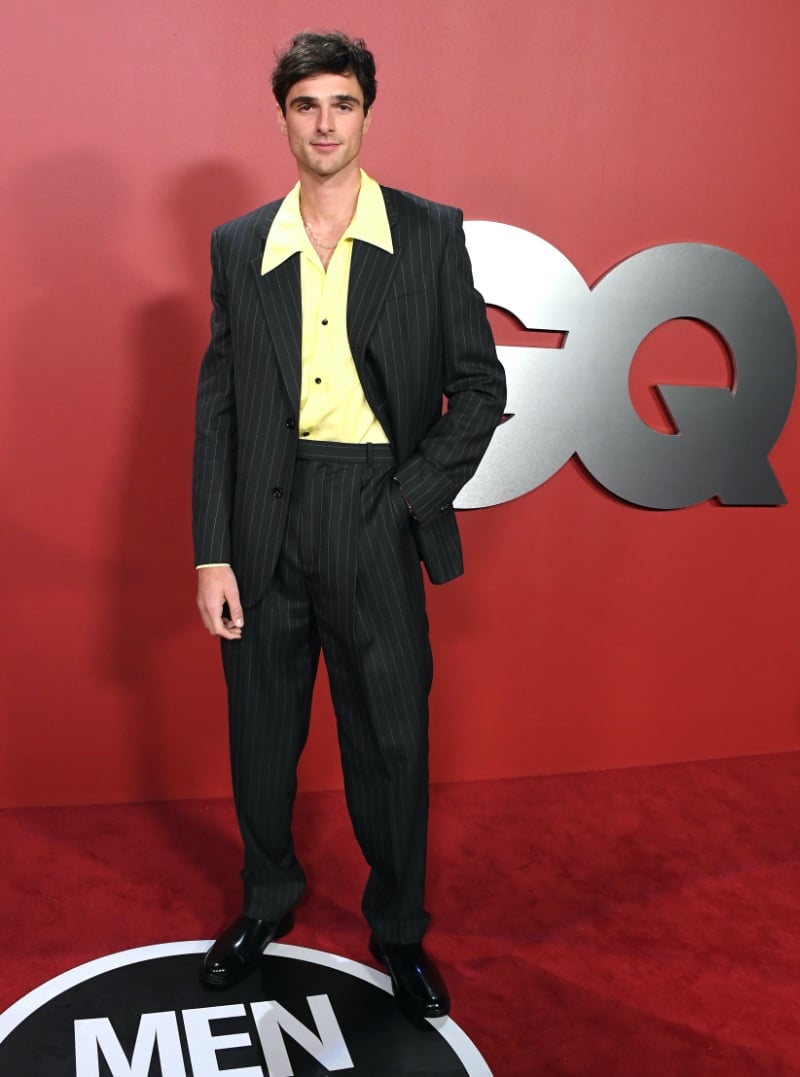 Elordi's custom Bottega Veneta suit at the GQ Men of the Year Awards speaks to his penchant for revisiting and revitalizing vintage styles. The suit's grey pinstripe and relaxed fit offer a blueprint for merging retro charm with modern tailoring.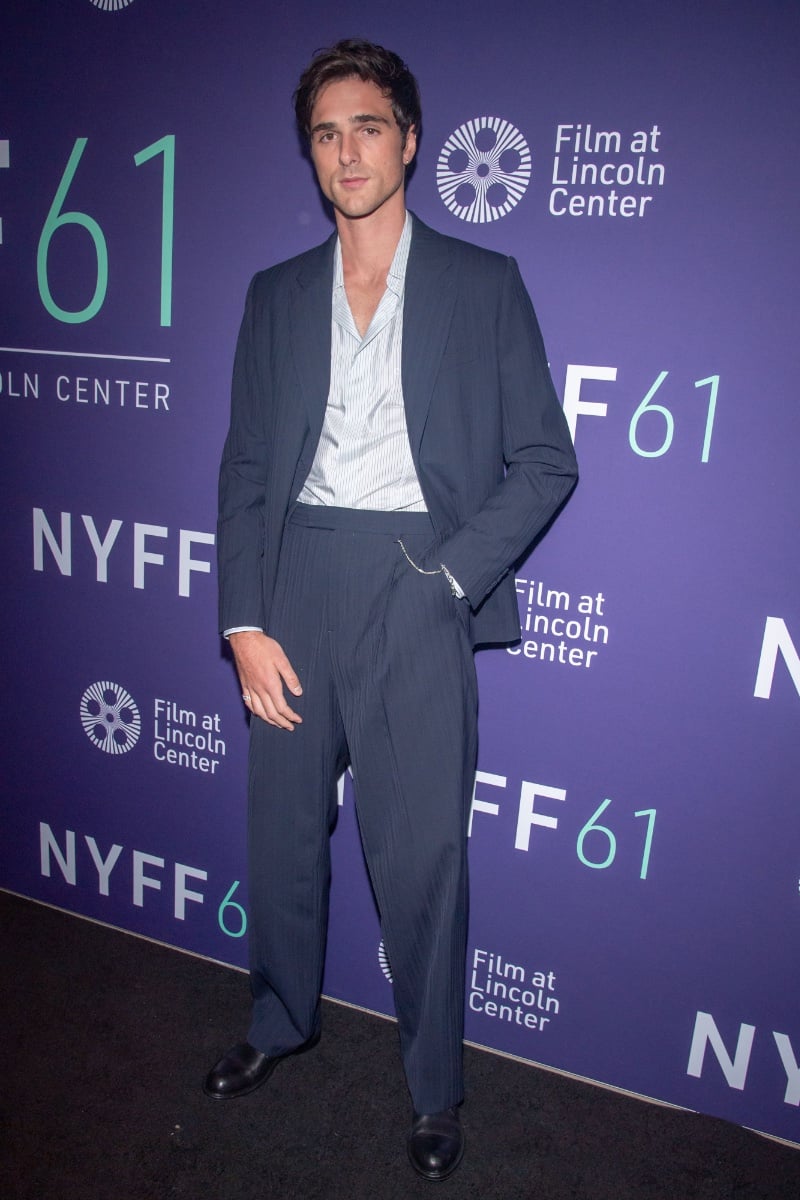 At the New York Film Festival, Elordi showcased a relaxed take on suiting, aligning with the theme of versatile elegance. The comfortable fit of his pinstripe suit highlights today's approach to making formalwear more accessible and approachable.
Event-Specific Ensembles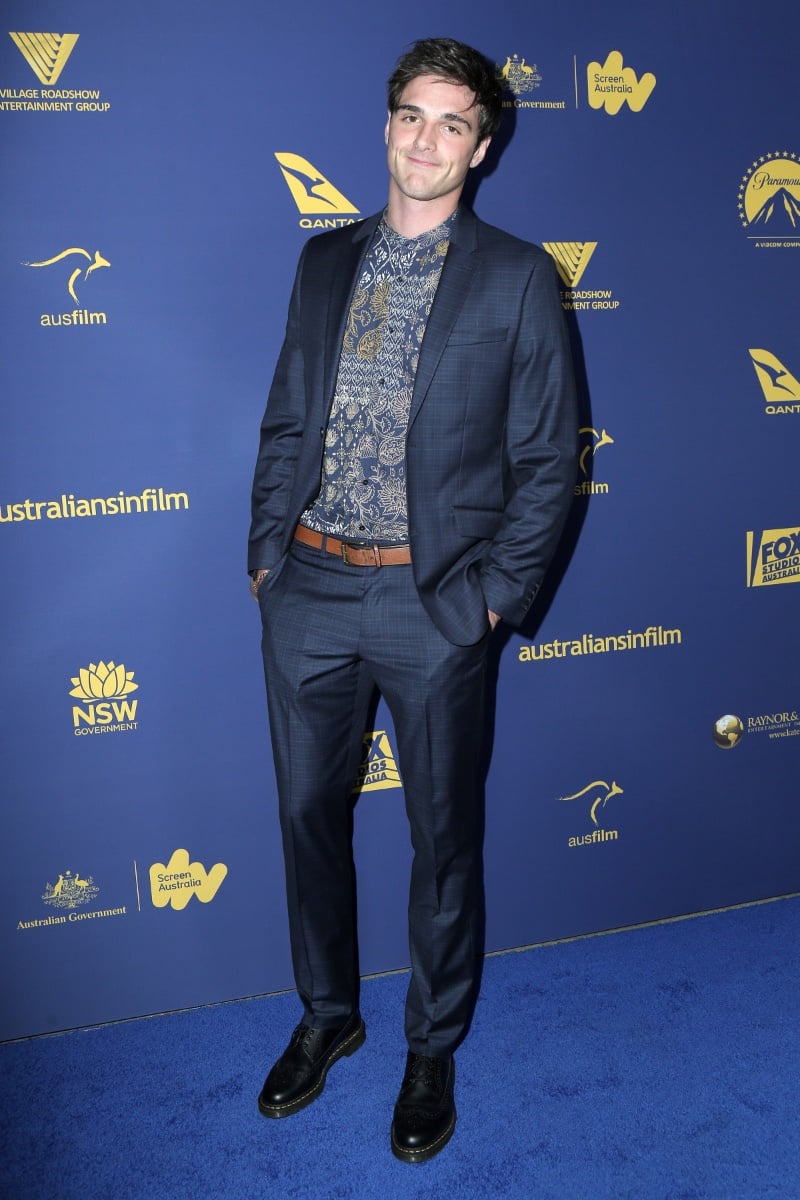 Jacob Elordi showcased an infusion of classic styles with personal flair at the Australians in Film Awards. His tailored plaid suit, far from traditional, received a bohemian makeover that perfectly illustrated his knack for style fusion.
By pairing the suit with a paisley band-collar shirt, Elordi donned a look that merges the structured finesse of classic tailoring with the relaxed, artistic vibes of bohemian fashion.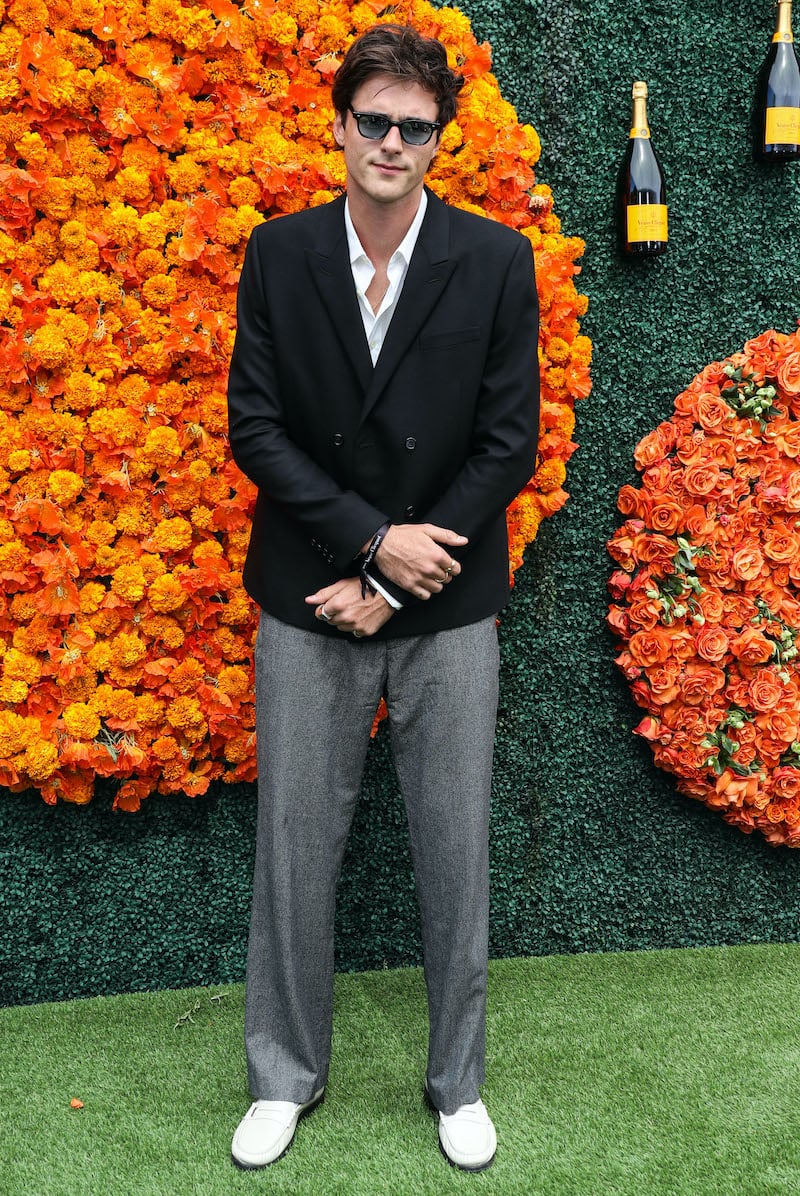 Elordi's appearance at the Veuve Clicquot Polo Classic blended traditional tailoring with a relaxed elegance. Donning a double-breasted black jacket paired with relaxed grey trousers and white leather loafers, he perfectly balanced formal and casual.
Street Style Savvy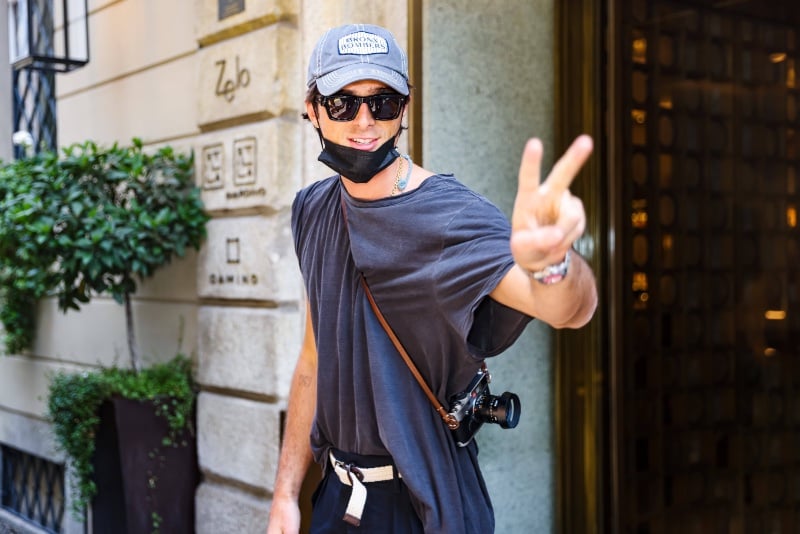 During Milan's Men's and Women's Fashion Weeks, Elordi's fashion choices perfectly captured the essence of contemporary street style. His outfits, varying from relaxed to more structured, reflect street fashion's dynamic and eclectic nature.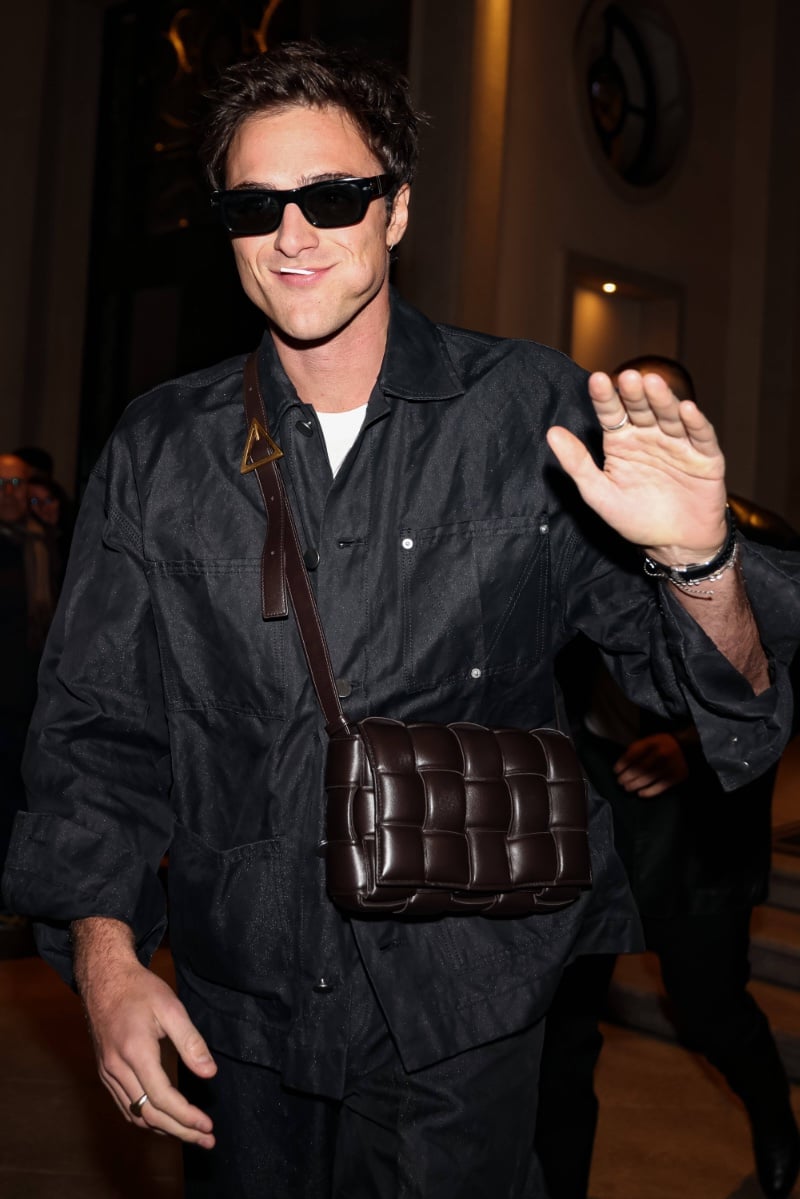 Whether it's a casual oversized t-shirt or a more tailored black jacket, each choice resonates with the spontaneity and diversity of streetwear trends—showcasing how different elements can be mixed to create looks that reflect personal style.
Retro Influences Modernized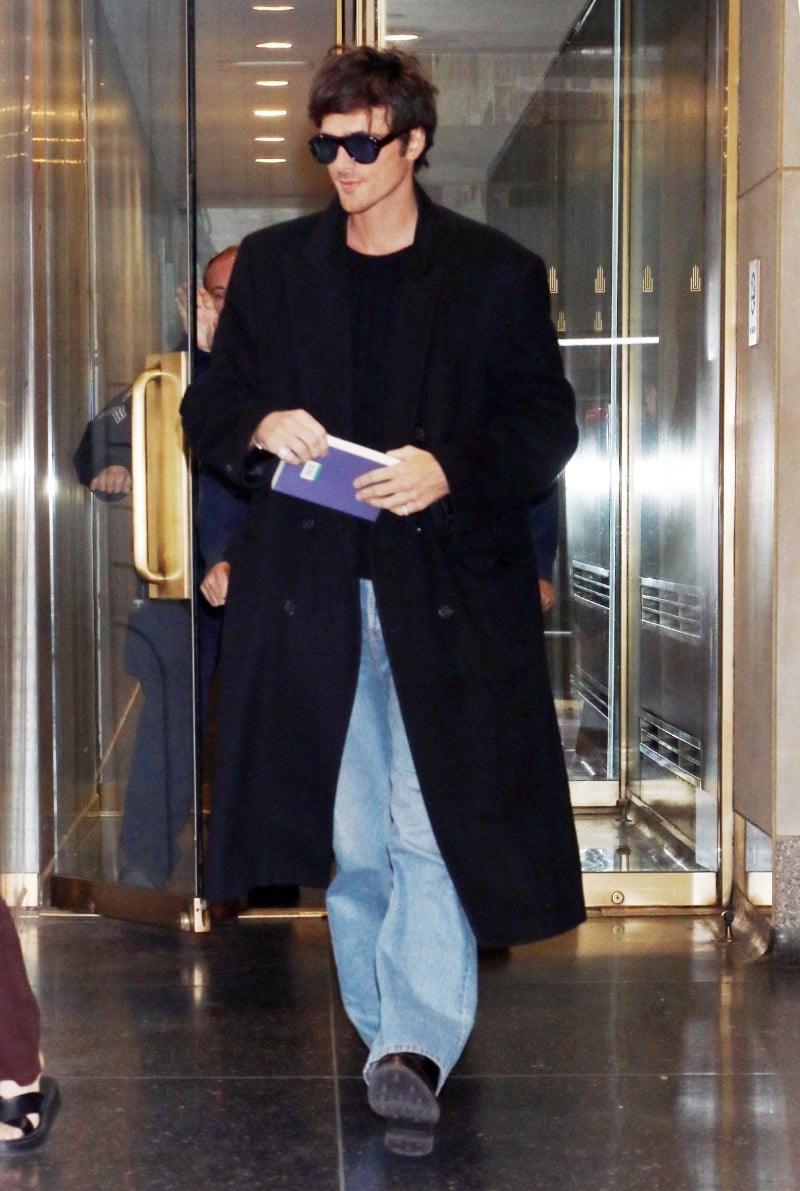 Jacob Elordi's visit to NBC's Today Show showcased a blend of retro and modern fashion elements. Embracing '90s minimalism, known for its simple and clean lines, Elordi demonstrated a contemporary twist to this classic style.
He wore a tailored double-breasted coat paired with baggy denim, creating a harmonious fusion of minimalist design and current trends. The ensemble rounded off with dark sunglasses, pays tribute to the past while feeling fresh and relevant.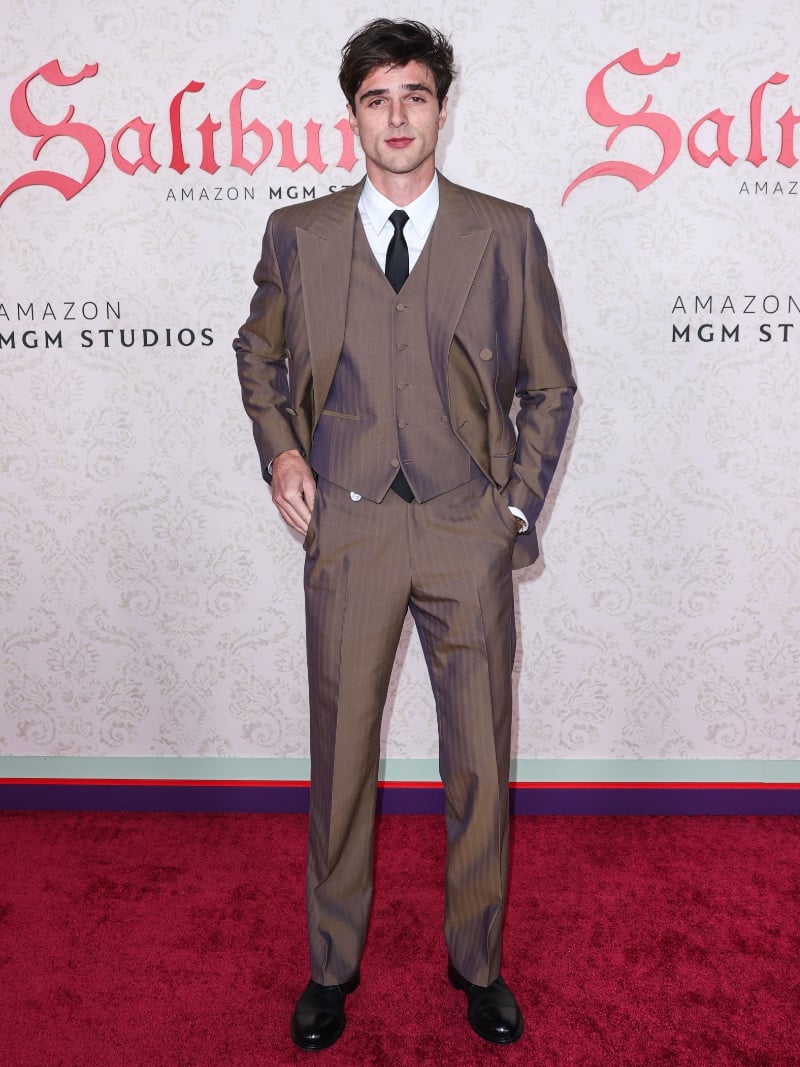 At the Saltburn premiere, Elordi's choice of a Burberry ensemble showcased his affinity for high-fashion brands and ability to make a statement on the red carpet. The three-piece suit, characterized by its sleek design and impeccable tailoring, highlights Burberry's polished, timeless yet distinctly modern aesthetic.
Reinventing Style: The Jacob Elordi Approach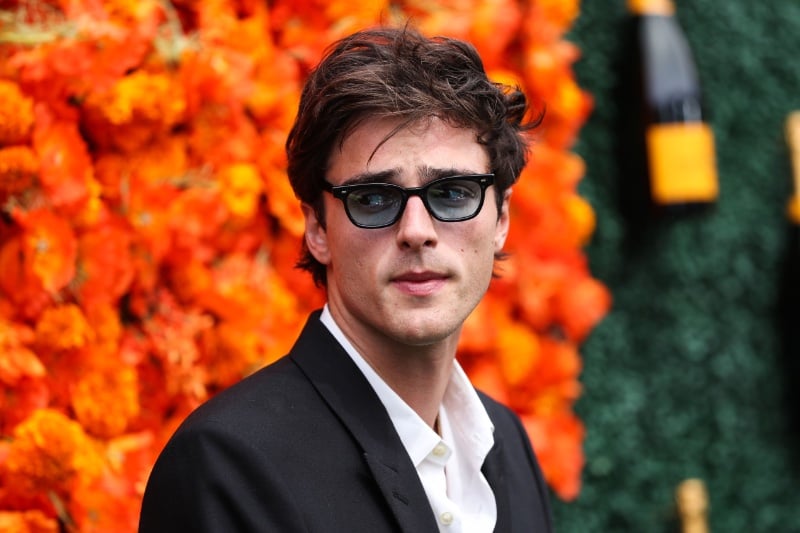 Jacob Elordi's fashion journey is adept at blending vintage charm with modern elegance, street casuals with luxury elements, and classic suits with unique accessories. Elordi's style is about narrating a story through each ensemble, demonstrating how personal style can transcend fashion norms.
For those inspired by Elordi's eclectic fashion sense, the message is clear: embrace your personal style and dare to mix elements. The key is balance, whether combining luxury with casual, retro with contemporary, or tailored with relaxed. Let your wardrobe choices be an extension of your personality, and remember, in the fashion world, rules are meant to be rewritten.