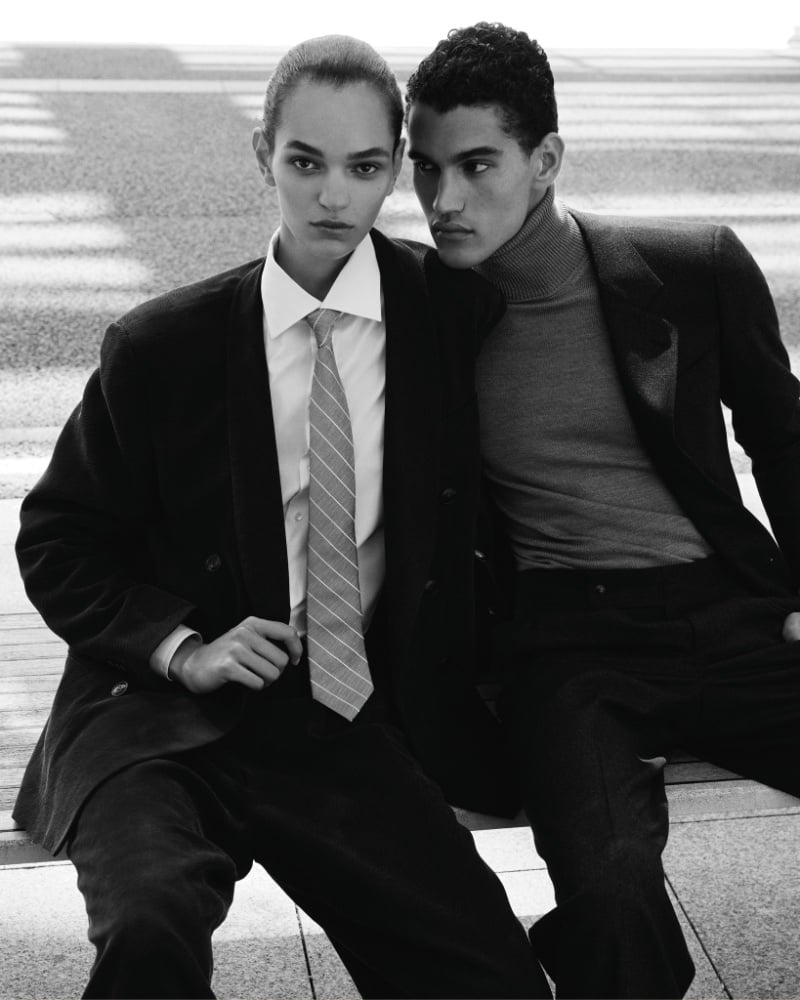 The iconic Giorgio Armani brand unveils a unisex collection, available exclusively at the Giorgio Armani Pop-Up at Selfridges in London. Available until December 11, 2023, the range pays homage to the influential tailoring from the 1980s when Armani's designs became notable for their significant impact on fashion.
Giorgio Armani Unisex Collection at Selfridges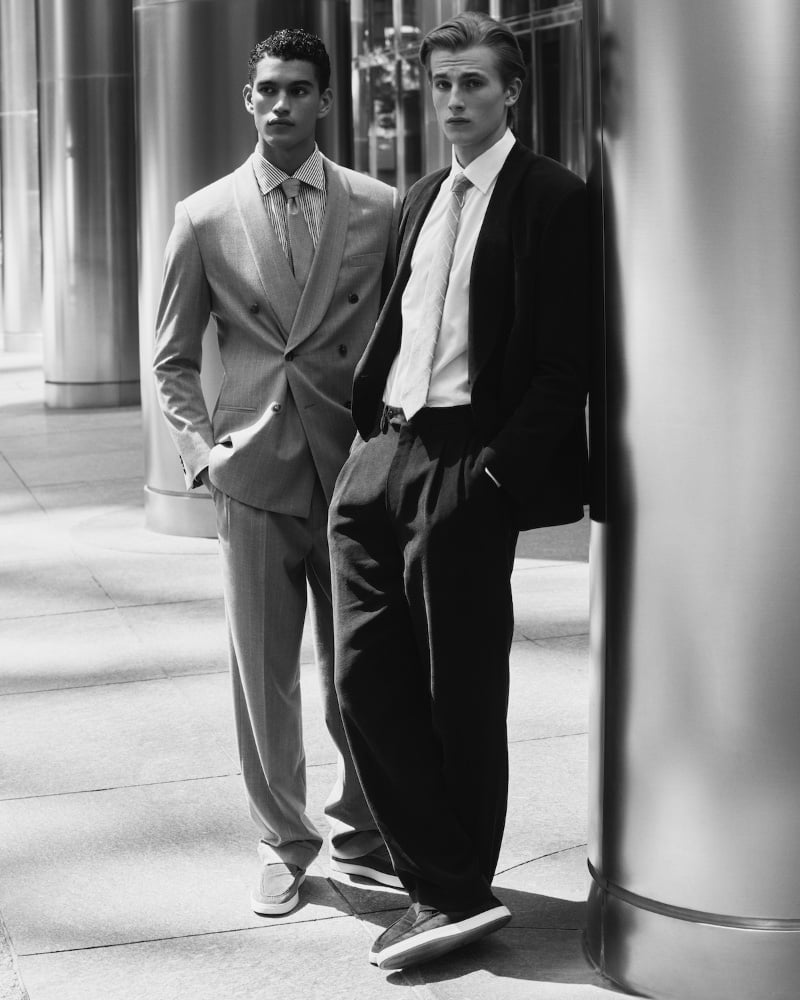 The unisex collection, modeled by Bodhi Heeck and Oden Delargy, captures the essence of Armani's design philosophy in the financial district of Canary Wharf, London.
Photographed by Casper Kofi and styled by George Krakowiak, the garments blend seamlessly with the metropolitan backdrop, suggesting a unity between the clothes and the city's vibrant life.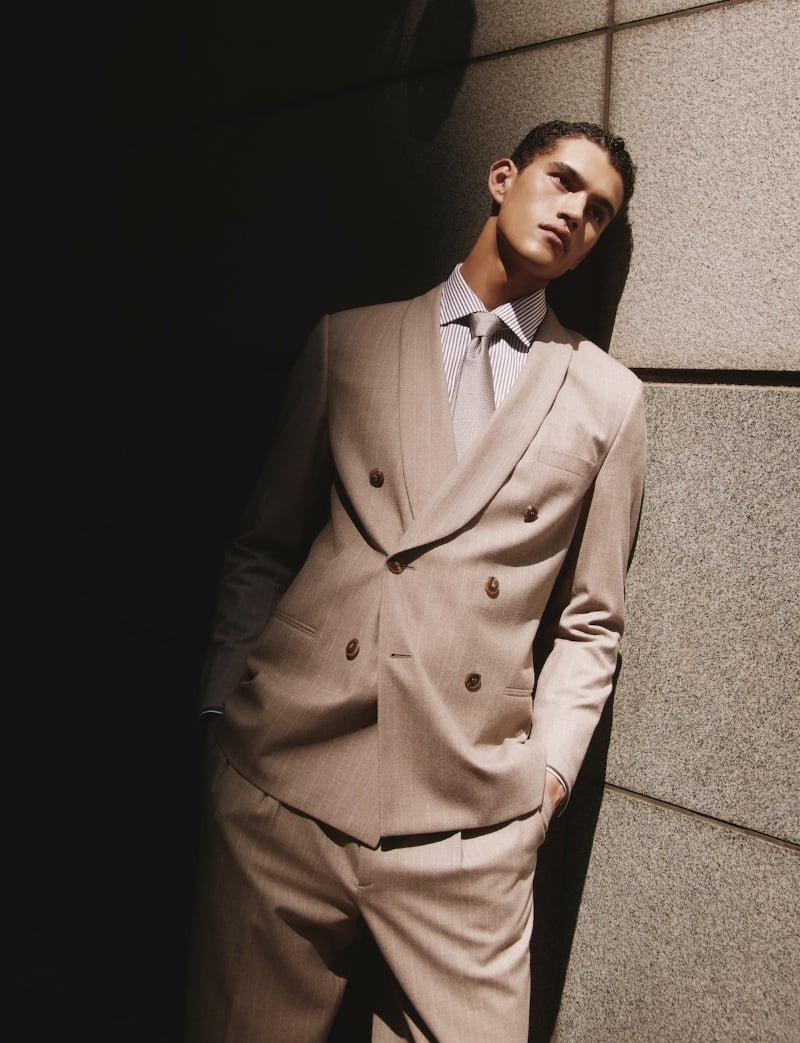 The Giorgio Armani collection presents tailored single and double-breasted suits and coats, accompanied by crisp dress shirts and luxurious fine knits, each article showcasing Armani's dedication to a style that goes beyond gender boundaries.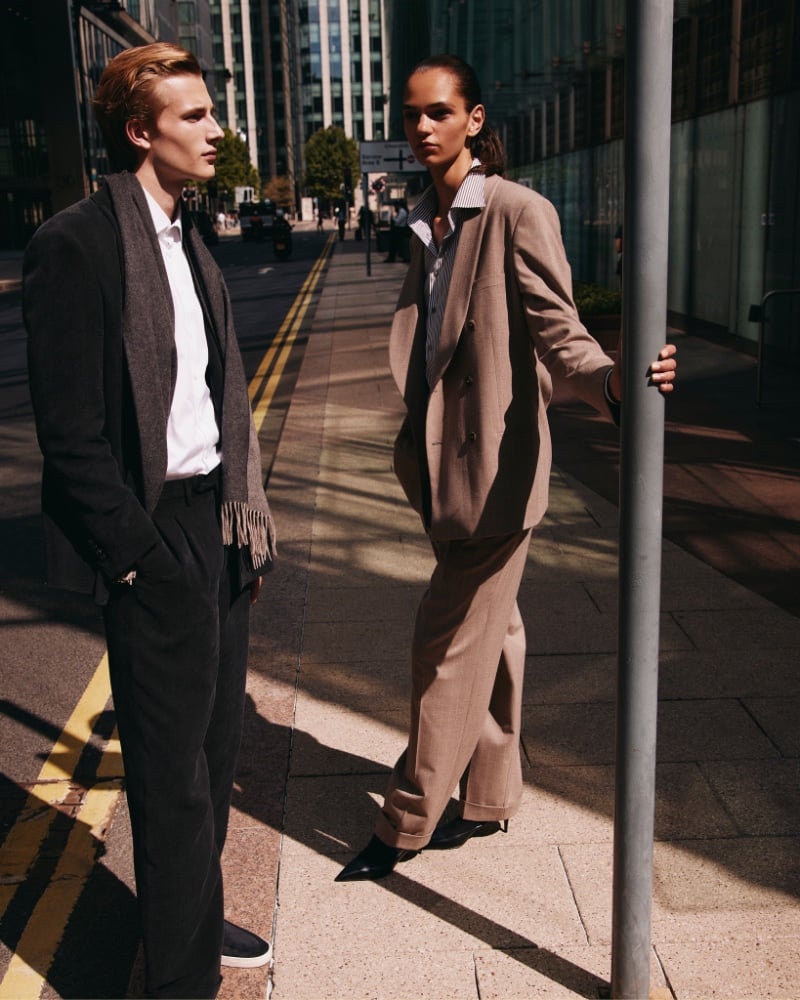 The fabrics, cuts, and colors emphasize individual style over gender-based fashion norms. Giorgio Armani articulates this vision clearly, "The whole notion of gender fluidity, which is so current, is something I've been incorporating into my work for decades."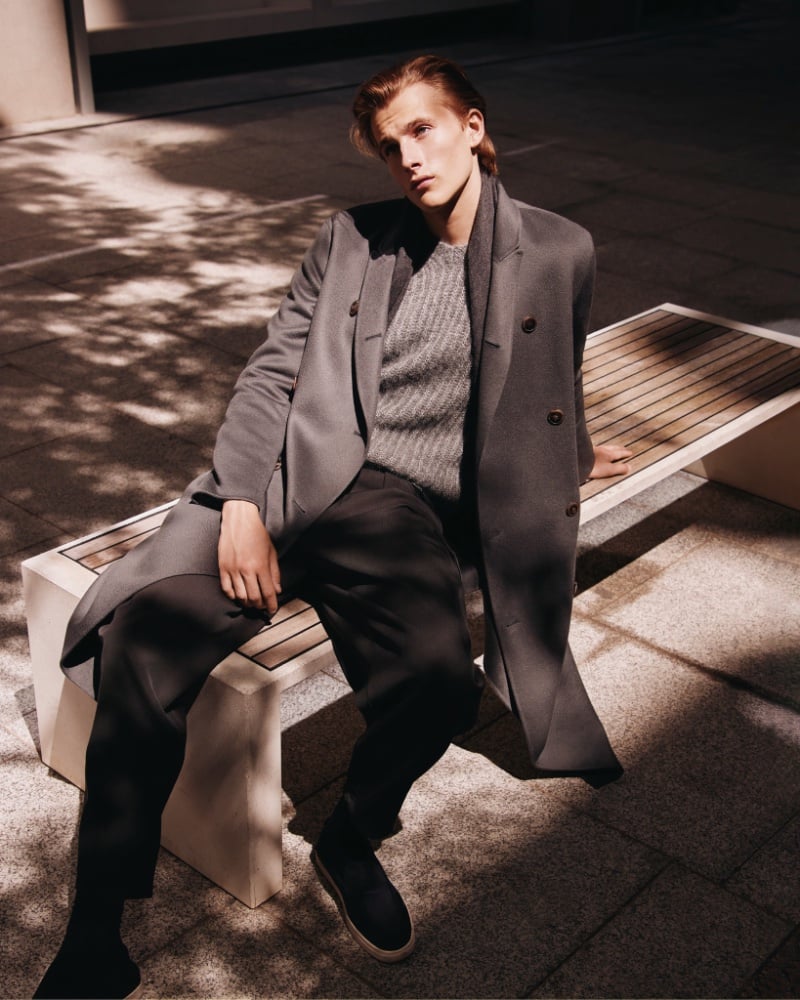 Armani's conversation with Selfridges reveals the depth of his commitment: "I have, and have always had a very particular personal vision, and this is based on an elegant and refined aesthetic where gender is less of a signifier than material, cut, and color."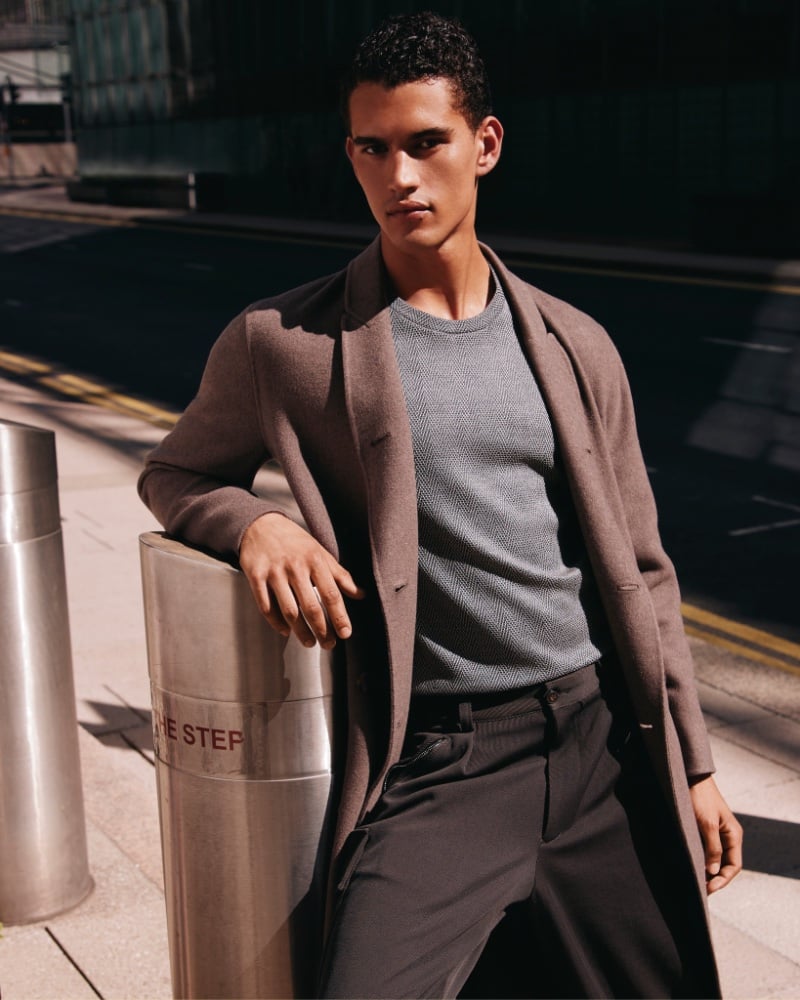 The Giorgio Armani unisex collection at Selfridges expresses timeless elegance that marries sophistication with the contemporary fashion narrative. That same idea of fashion respects the fluidity of identity and the individual's quest for expression, unbound by traditional constraints.