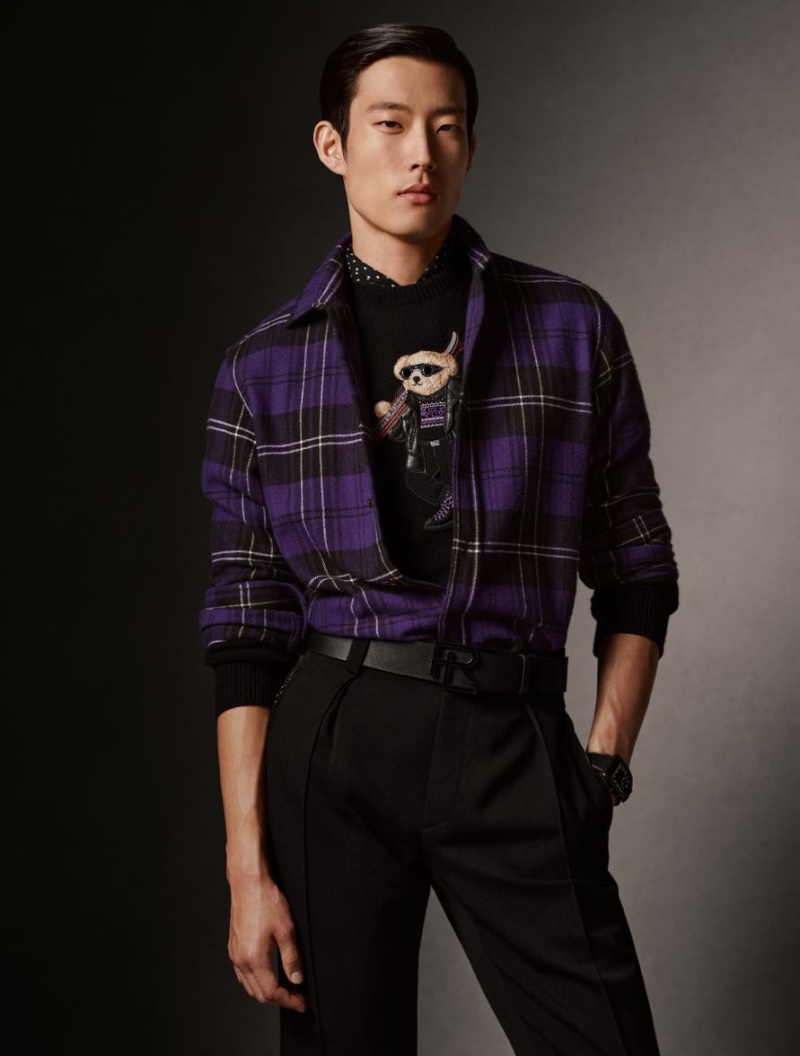 As the holiday season beckons, Ralph Lauren Purple Label responds with a collection that is a tribute to timeless elegance and seasonal charm. This year, the range is a harmony of tradition and contemporary vibrancy, marked by the confident inclusion of purple—a hue that brings a vibrant energy to the winter wardrobe.
Ralph Lauren Purple Label Holiday 2023 Collection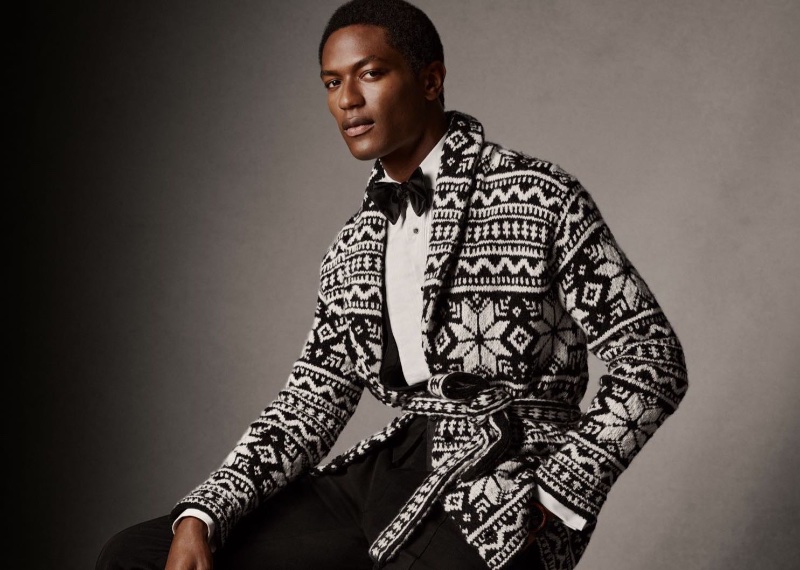 The collection's hand-knit cashmere belted cardigan, offered in a black-and-white fair isle print, is a piece that invites layering and versatility, perfect for the man who easily moves from the fireside to the festive streets.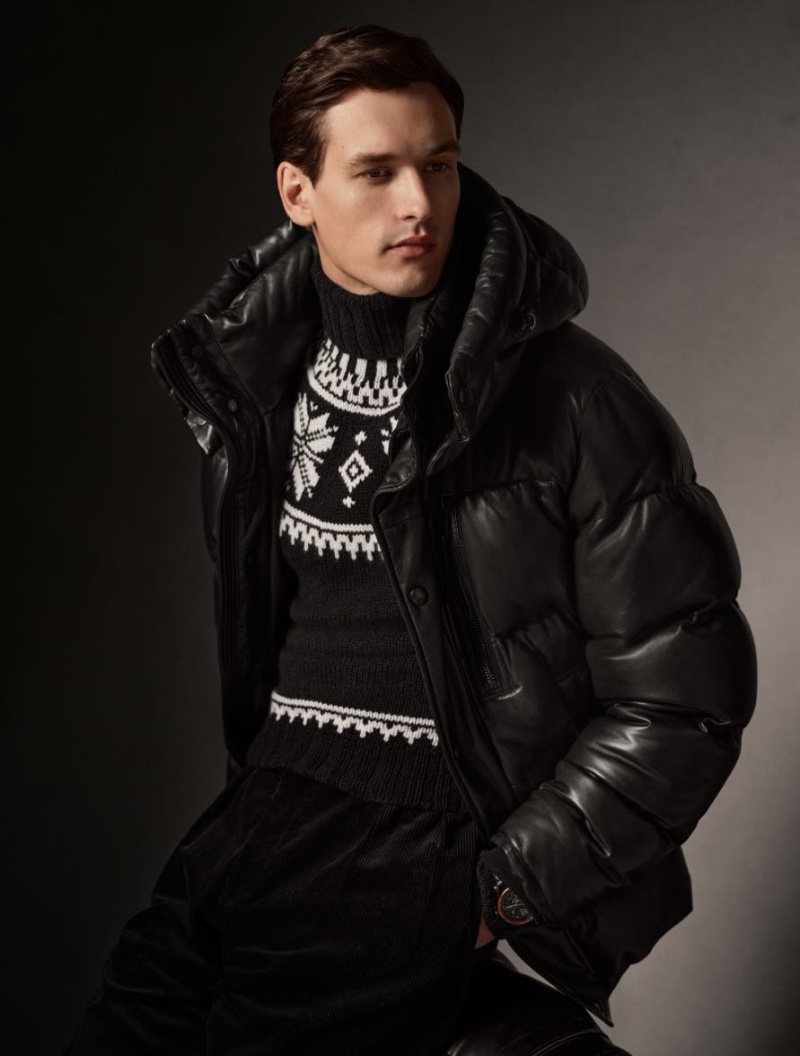 Texture plays a pivotal role in the holiday dressing narrative. Ralph Lauren presents a tactile odyssey through soft velvets, lush cashmere, and supple leather and suede.
Utility is not forgotten amidst the luxury. Outerwear pieces like the shearling jacket, trench coat, and leather down hooded jacket are designed with the season's demands in mind, offering warmth without compromising style.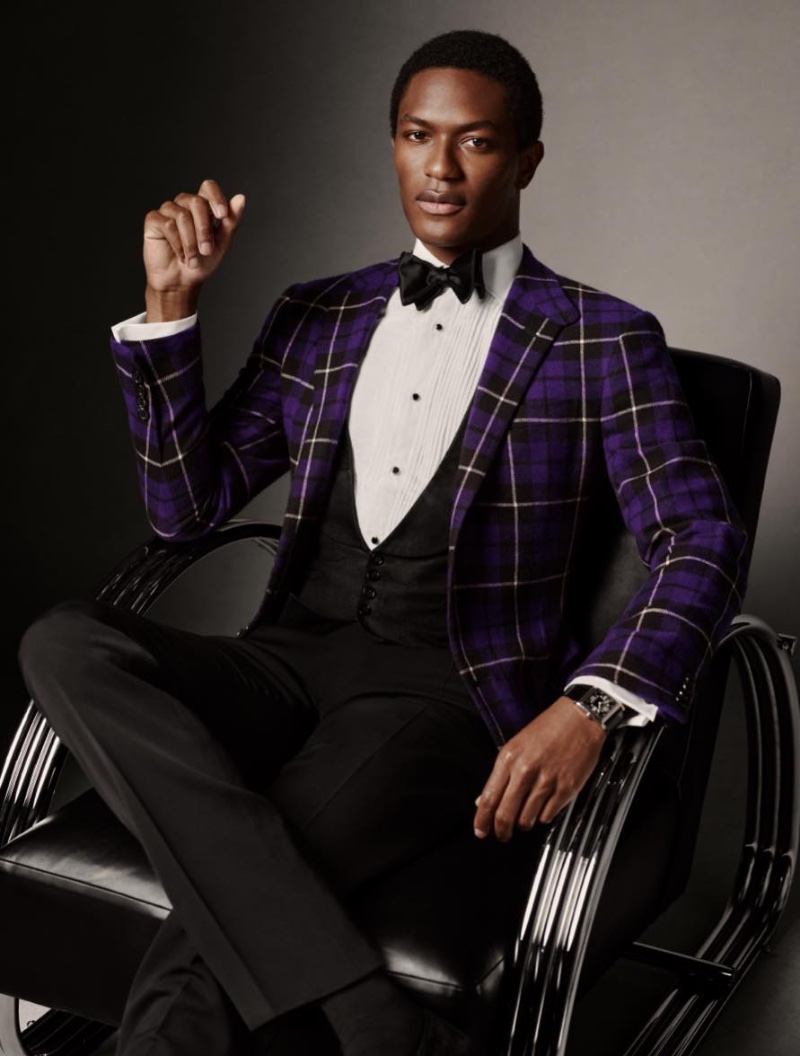 When the occasion turns formal, Ralph Lauren Purple Label's eveningwear emerges into the spotlight. The collection's formal silhouettes, crafted with the finest fabrications, demonstrate an understanding of timeless elegance.
From cashmere plaid suit jackets to wool-cashmere topcoats, each piece elevates holiday attire to a work of art.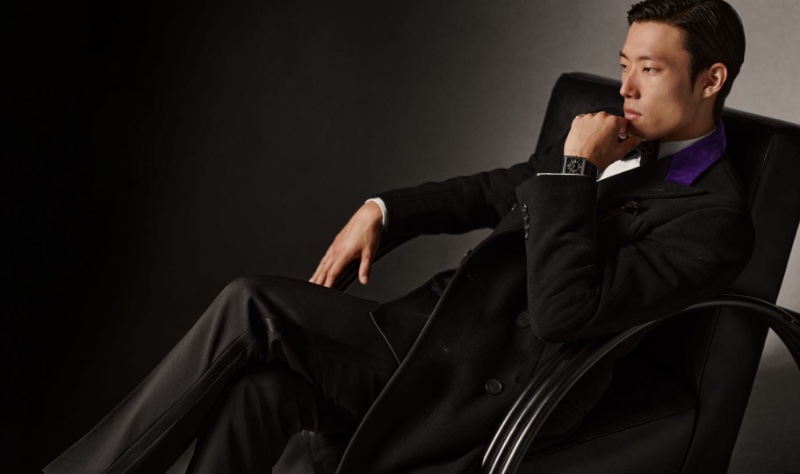 This season, Ralph Lauren Purple Label invites men to embrace the holiday spirit in a wardrobe that balances the brand's legacy with a fresh, celebratory spirit. It's a collection that says the holidays are a time for celebration and an opportunity to showcase personal style in its most refined form.