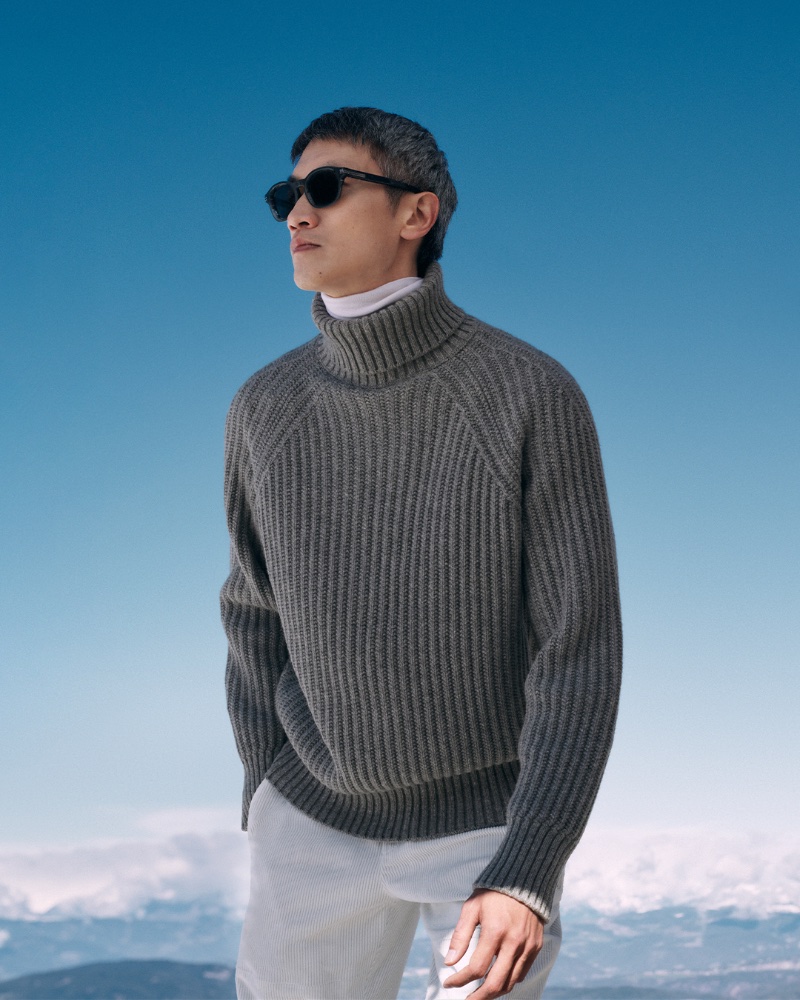 For winter 2023, Zegna unveils its Luxury Outdoor collection, a line deeply rooted in the brand's unique heritage—Oasi Zegna. This range manifests a profound connection with nature, drawing direct inspiration from the majestic mountains and reforestation efforts that characterize Zegna's natural territory.
The heart of the season lies in its homage to the enchanting landscape of Oasi Zegna, seamlessly integrating the raw beauty of the wilderness into the sophistication of luxury fashion. Central to this collection is Oasi Cashmere—marrying comfort and style, particularly vital in the colder months.
Zegna Luxury Outdoor Collection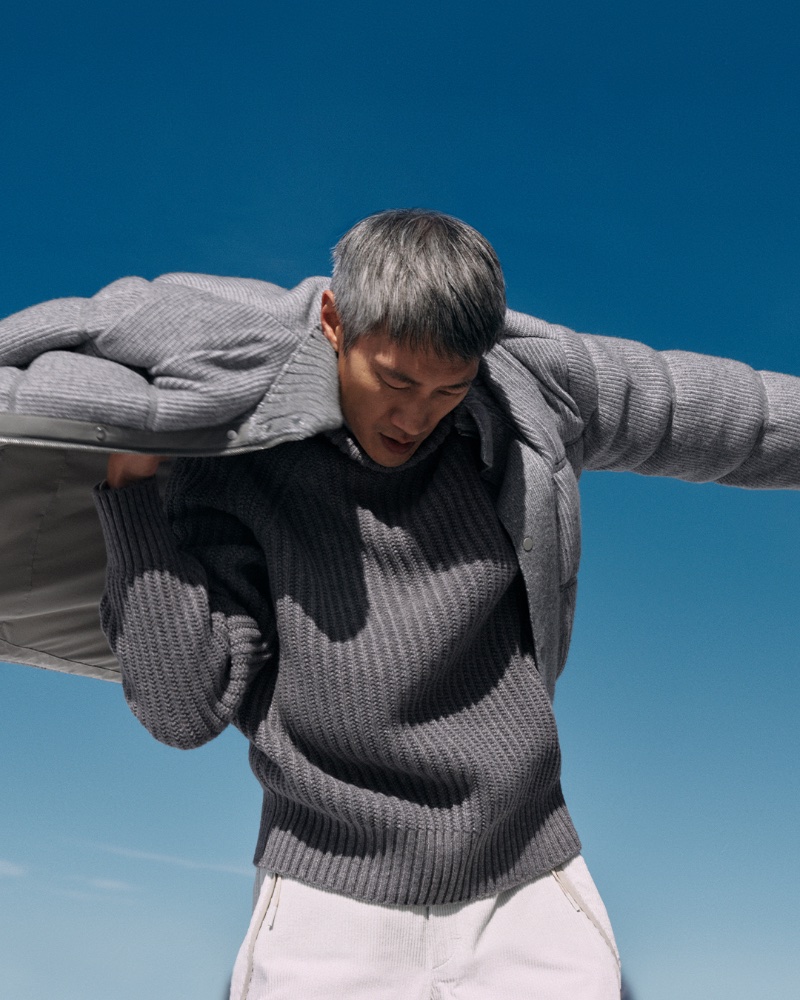 Model Philip Huang embodies the essence of Zegna's winter line, portraying a man in tune with the serene yet powerful energy of Oasi Zegna's mountains. Philip showcases the collection with an inspiring mix of textures. He dons layers of elegance and ease in shades of grey and white, mirroring the winter landscape.
The ribbed cashmere turtleneck is a piece that combines luxury with comfort. Complementing this is a pair of corduroy trousers, adding a tactile dimension to the ensemble. Zegna's Aurora acetate sunglasses are integral to Philip's attire in this campaign. These sunglasses, with their bold, rounded frames, represent the fusion of contemporary design with functional elegance.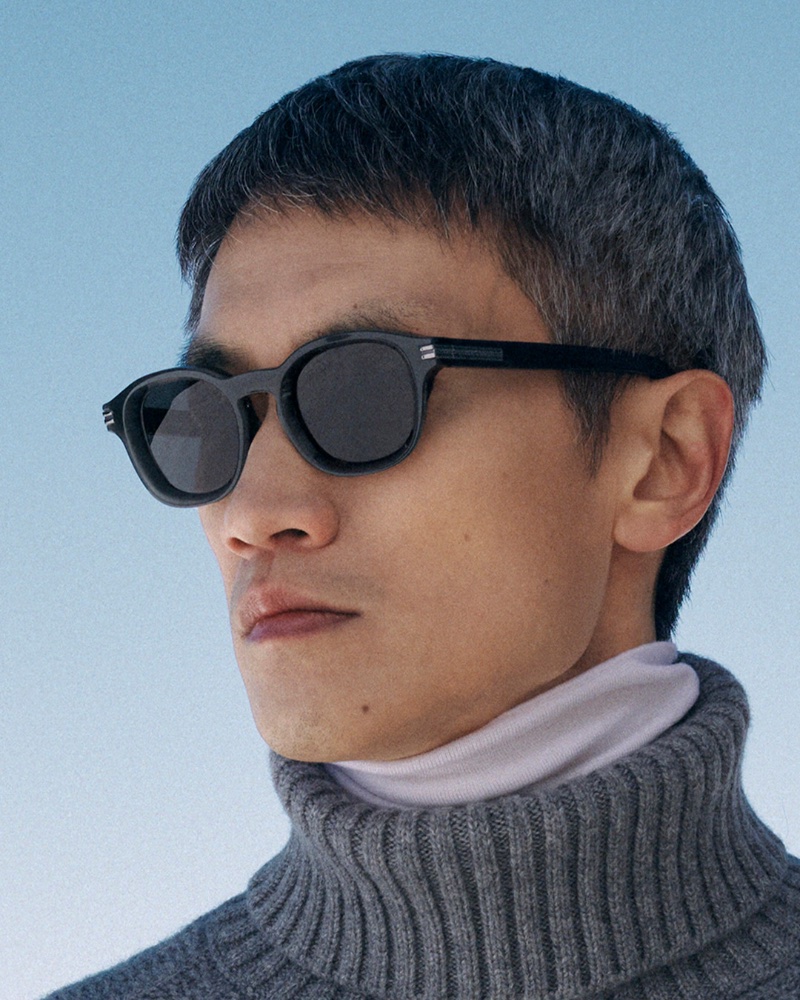 Philip also appeared in Zegna's fall 2023 campaign, where he was seen in a monochromatic style dominated by bold dark red. This continuity showcases Zegna's adeptness at creating narratives that extend across seasons while maintaining a unique identity for each collection.
Philip Huang for Zegna Fall 2023 Campaign