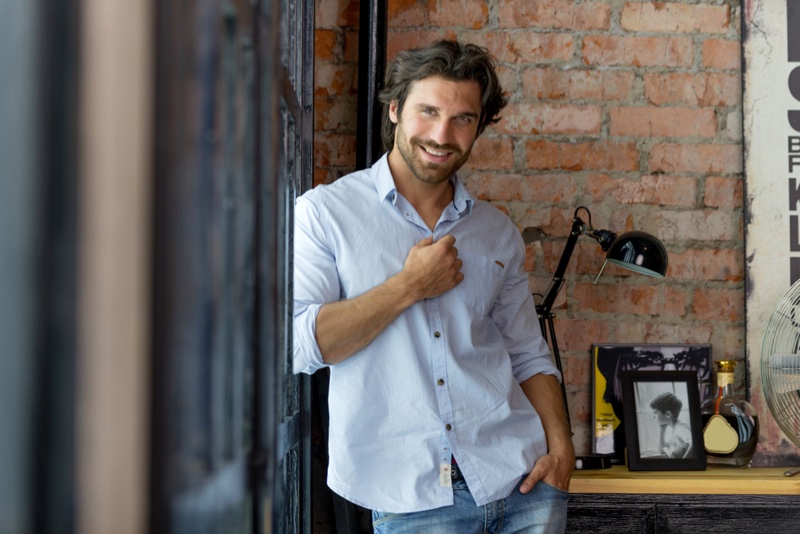 As the weather is warming up, it seems like the perfect time to try a whole new combination of clothing items available for the season. The good news is that you can ditch your winter layers and replace them with minimal layering pieces such as a wickedly chic leather jacket or a classic blazer. However, there are several things you should consider before assembling your wardrobe. Here are ten smooth mix and match casual outfit ideas that would help your hit spring in style.
1. Light Cotton Shirt + Blue Jeans + Brown Suede Shoes
It's time to make a switch from a heavy flannel plaid shirt to a breathable cotton shirt, pair it with light wash jeans and brown suede shoes to complete the look.
2. Blazer + Button-down Shirt + Chinos
The best this about the blazer is that you can comfortably dress up or down depending on the occasion. On the other hand, even if you wear it casually, the blazer can give you an edge over everyone else in a casual setting. For a smart-casual look, wear it with a button-down shirt, neutral color chinos, and black loafers.
3. Leather Jacket + White Cotton Tee + Chinos
Leather Jacket is perfect for the transaction period from winter to spring because the weather is neither too hot nor too cold. But it would help if you were selective about the style of leather jacket for instance aviator and bomber jacket would be too much for this season, it is recommended to go for lighter options such as cafe racer or motorcycle jacket. Also, remember to keep the rest of the outfit minimal and light-toned like a white cotton tee, and earthy tone chino would look fab.
4. Denim Jacket + White T-shirt + Black Jeans
Talking about spring fashion, we cannot forget to mention the denim jacket. The versatile piece is ideal for multiple seasons. However, for spring, it's better to opt for lighter colors and leave the darker shades for fall. Wear the jacket with a light cotton tee and dark wash denim pants complete the look with a pair of casual sneakers.
5. Chambray Shirt + Light Beige Chinos + White Sneakers
Chambray shirts are pretty much in style these days and would be a perfect inclusion to your wardrobe for spring and beyond. You have lots of color options such as grey, blue, light green and even pink if you're confident enough; wear it with earthy tone chinos and casual sneakers to complete the look.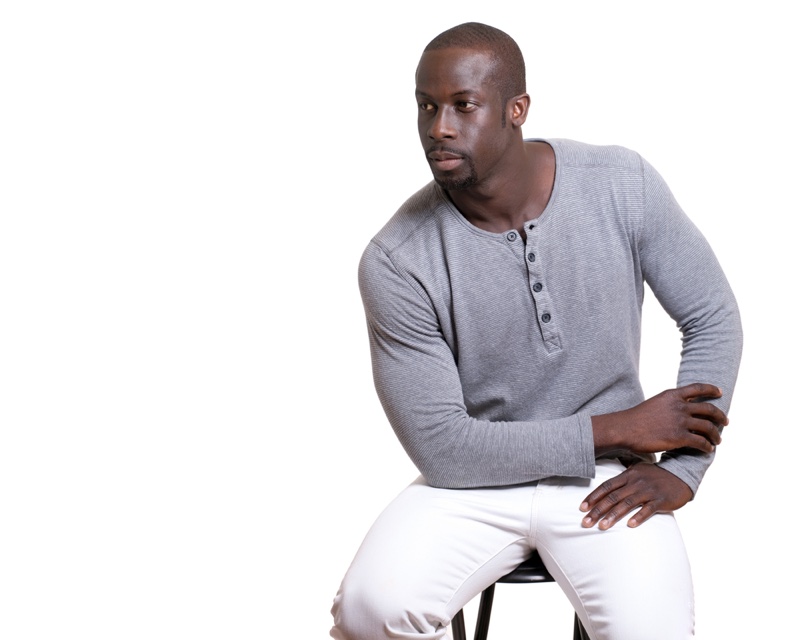 6. Henley Shirt + Jeans + Leather Boots
Henley shirts are an effortless and comfy option for spring; you can easily find one in almost any color imaginable. However, here we would recommend opting for a lighter spring color shirt that would look stunning with navy jeans and rugged leather boots.
7. Horizontal Stripe T-shirt + Navy Chinos + White Canvas Sneakers
Horizontal stripes t-shirt can make you appear wider at the top, which is ideal for a tapered look most men desire. Regardless of that, stripe t-shirts still look and look fantastic paired with dark slim-fit chinos and the universal white canvas sneakers that are pretty much in these days.
8. Floral Shirt + Light Washed Jeans + Suede Boot
Hit the streets in style with a casual shirt with subtle floral print and pair it with light color slim fit jeans complete the form with a contrasting dark brown suede Chelsea boots.
It wouldn't be wrong to say that simplicity is the ultimate sophistication, and the outfit combinations listed here are the prime example of it. The key to dressing up is to keep it minimal, build your wardrobe with versatile items that pair together for a stylish look. These eight outfits with your added creativity can last you the entire season and beyond. Share it with your friends if you liked the ideas.