Maximilian Davis, the creative director guiding Ferragamo, unveils a spring-summer 2024 collection that feels like a well-curated playlist, seamlessly blending genres yet maintaining a distinct rhythm. Davis taps into the Italian and Caribbean lifestyles as if he's found the golden ratio that harmonizes these seemingly disparate worlds.
The collection is a study in contrasts, a theme Davis borrows from Italy's Arte Povera movement. This art form, rooted in the late 1960s, juxtaposed natural elements with industrial materials, elevating the mundane to the monumental.
Davis translates the philosophy behind the Arte Povera movement into fabric. Linen and cotton, the workhorses of the textile world, are transformed. Bonded onto satins or manipulated to mimic leather, these humble materials ascend to luxury.
Ferragamo Spring/Summer 2024 Collection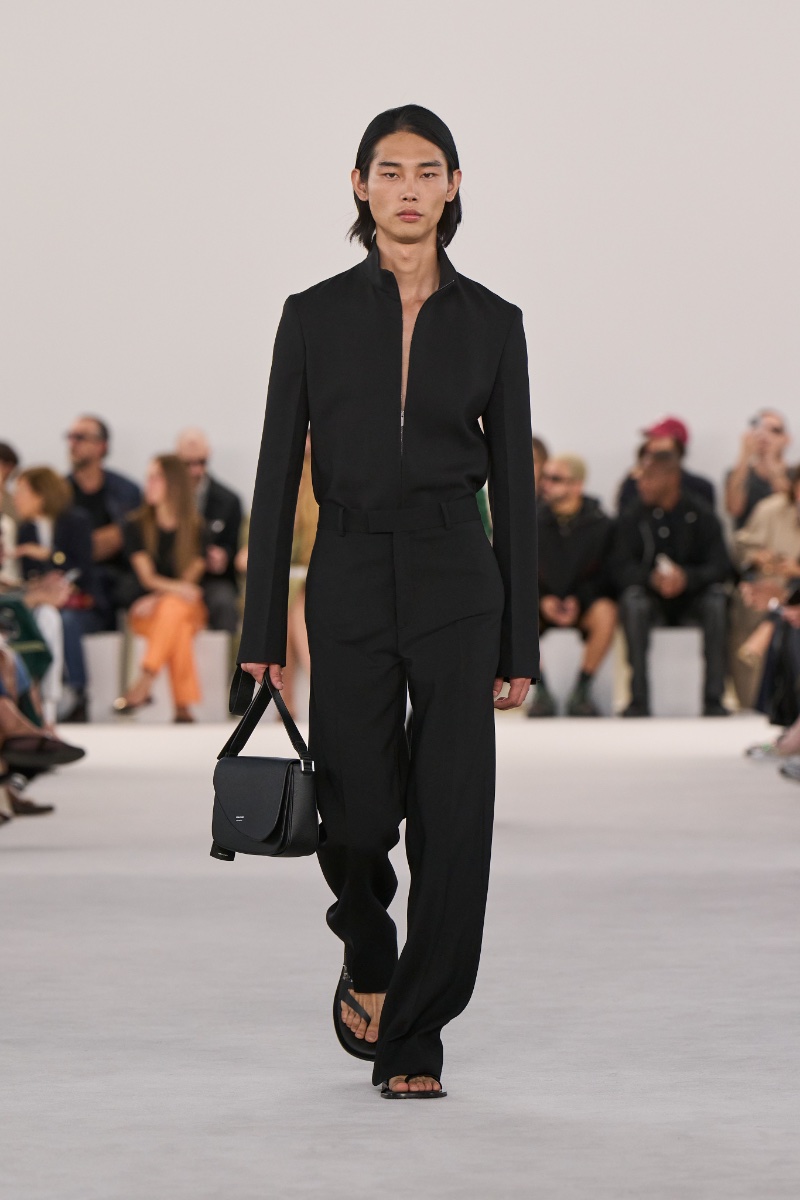 The collection is more than just an exercise in material alchemy. Davis explores the tension between restraint and freedom, like a novelist weaving subplots that defy easy resolution. Tailoring, worn as if it has lived through decades, shares the stage with pristine mid-century cuts slashed to fluidity. The result is a wardrobe that feels like a curated gallery, each piece a standalone work yet part of a cohesive narrative.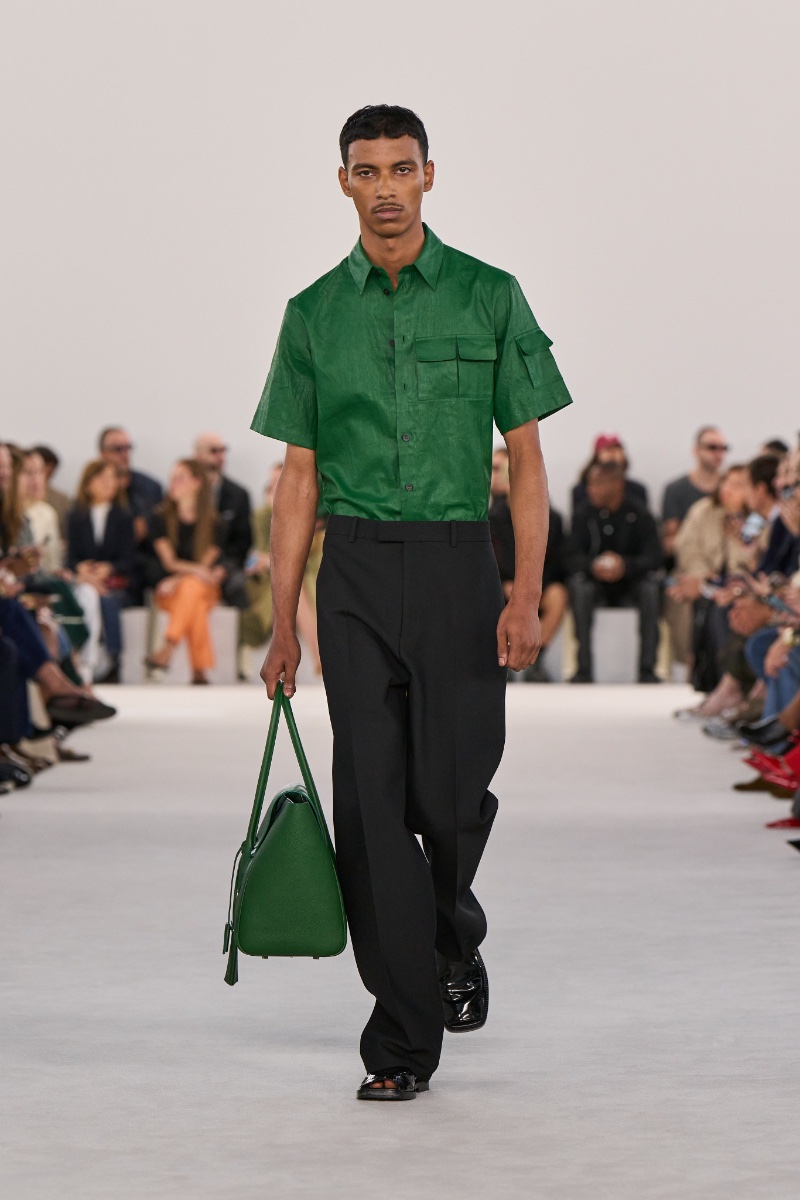 Davis doesn't shy away from the provocative. Loungewear shorts are cropped daringly high, and T-shirts appear twisted, as if hastily donned, yet each twist and fold is a calculated design choice. Davis acknowledges the undercurrent of fetishism in his work, like a modernist painter who leaves a signature brushstroke on every canvas.
Ferragamo's spring-summer 2024 collection for men is a masterclass in balancing opposites. It's as if Davis has captured the essence of a leisurely Italian afternoon and a vibrant Caribbean evening, then distilled them into garments that are both timeless and timely. This collection resonates with the pulse of diverse cultures and eras, inviting you to live the story it has to tell.