With the warm air of spring and the golden hue of summer in mind, Etro unveils its spring-summer 2024 collection. They say inspiration can come from the most unlikely sources, and this is especially true for Etro's new collection. A chance discovery of Cesare Ripa's seventeenth-century Iconology led Marco De Vincenzo on an intriguing journey through time and art.
Symbolic images of virtues, vices, and qualities sparked the imagination, drawing surprising connections between then and now. It's about fashion making a statement, without saying a word, much like the allegories of old and, believe it or not, our modern-day memes, TikToks, and GIFs.
Just as the memes and GIFs we share hold meaning beyond the visual, so does the art of dressing up. An outfit can express a mood, a personality, or a story. In fashion, as in allegory, a shirt is never just a shirt or a jacket, just a jacket. That's what this collection seeks to capture.
Etro Spring/Summer 2024 Collection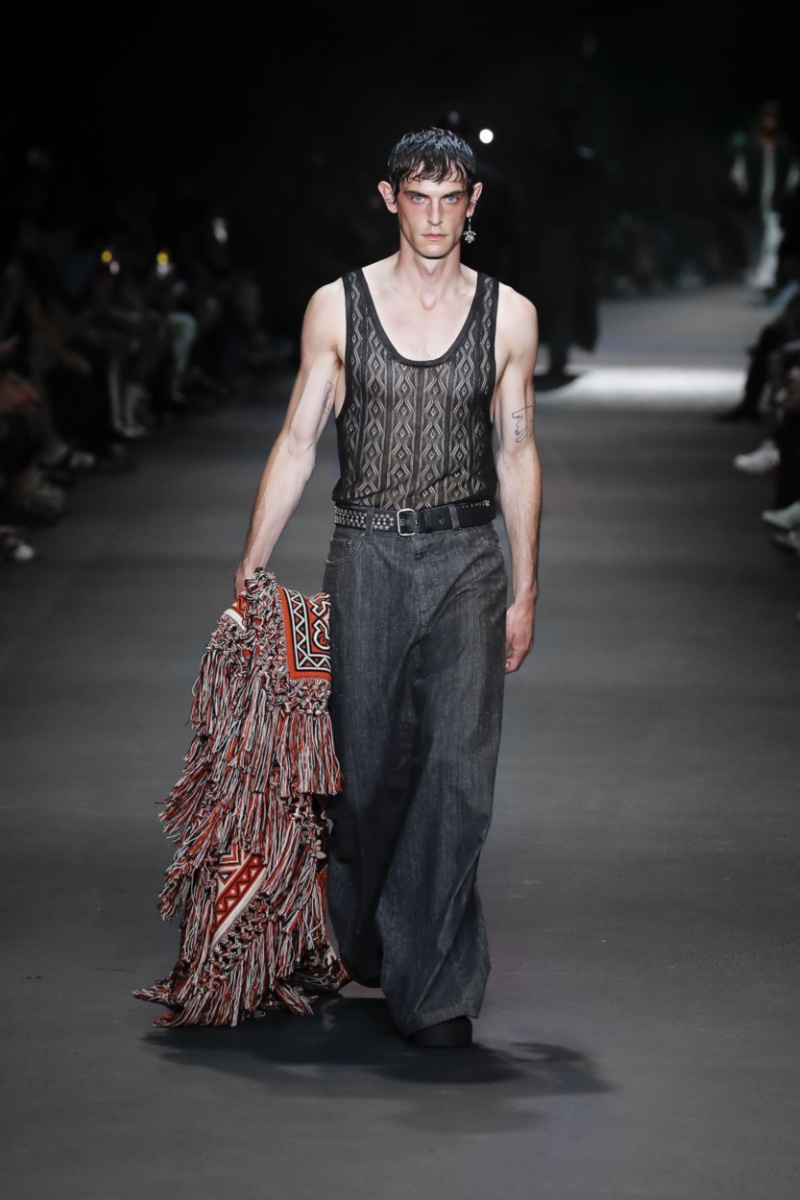 Spring and summer at Etro are all about flowing shapes that softly graze the body, complemented by rhythmic patterns that undulate the fabric. The collection presents a curious juxtaposition: simplicity meets ceremonial flair, and daily wear takes on a hint of the divine.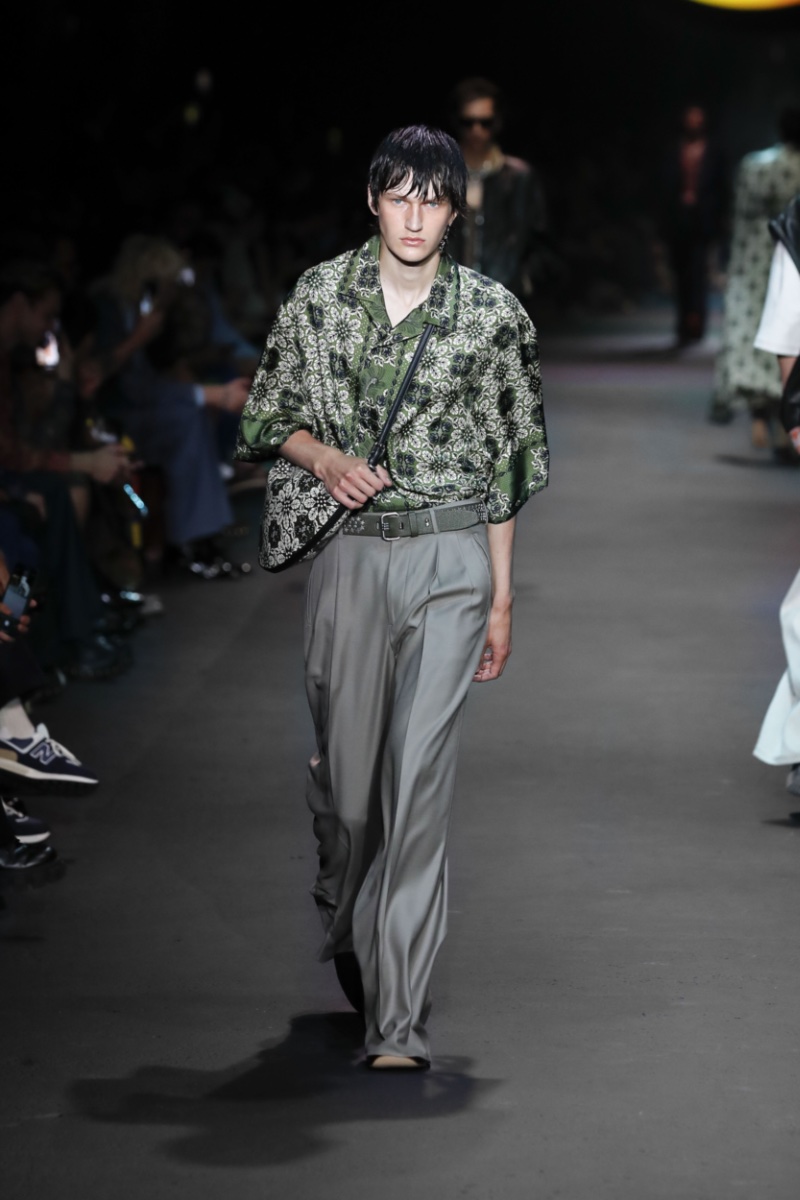 When it comes to individual pieces, the lineup does not disappoint. It's a creative mix: jumpsuits meet long cardigans, fuzzy sweaters cozy up to football tops, and bermudas hang out with relaxed blazers. And let's not forget the thick blankets that have been transformed into cozy coats—a playful yet practical nod to the chill of spring evenings and breezy summer nights.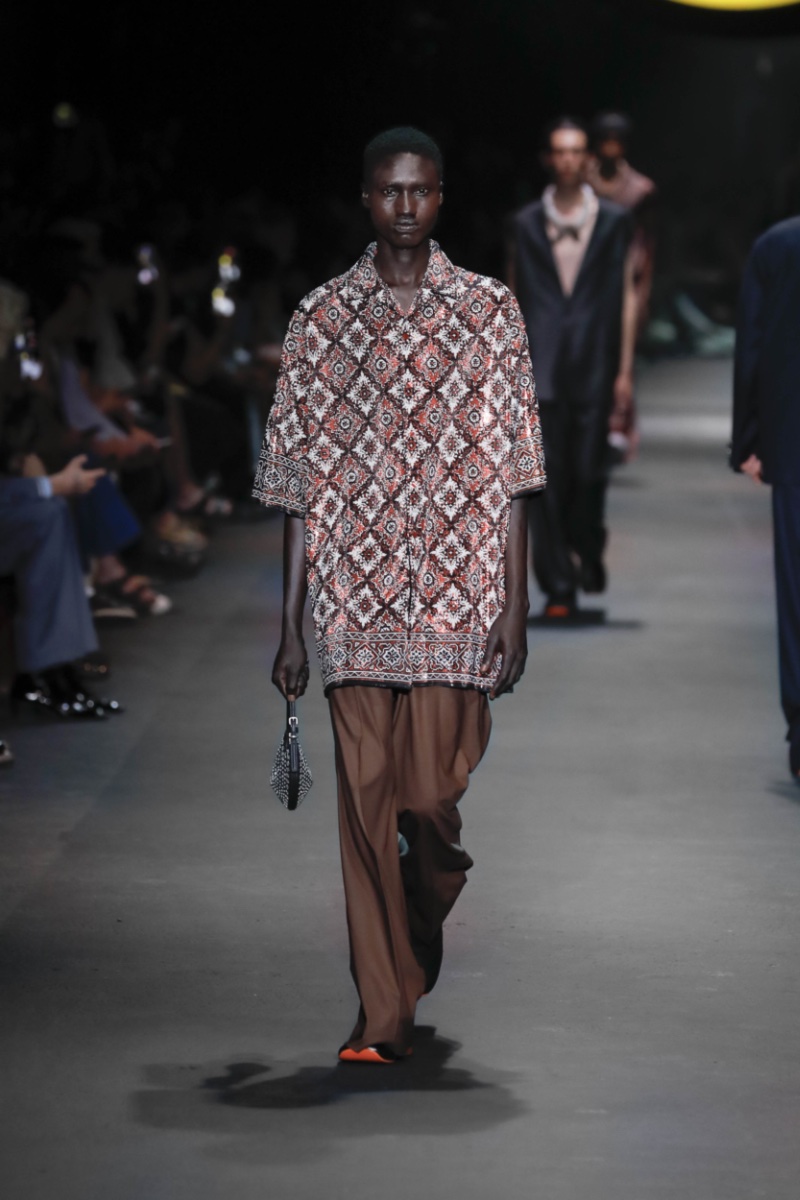 Woven into this line, you'll find traces of Ripa's Iconology. Look closely and spot prints or jacquards depicting allegorical images of Bellezza, Augurio Buono, Eternità, Tenacità, and Lussuria. The old meets the new in an exciting fashion hide-and-seek game.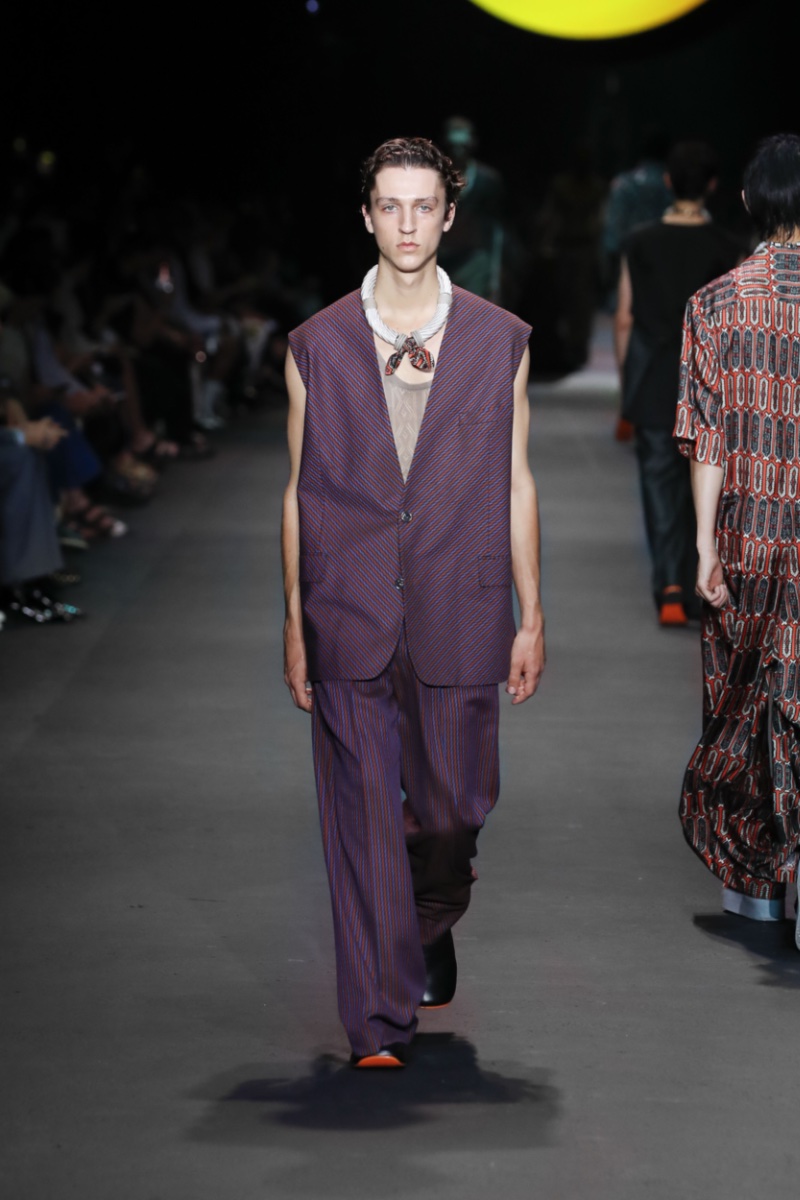 The accessories reflect the collection's spirit: from square-toed doll shoes and intarsia bags to hyper-vulcanized wallabies. Each addition speaks to the collection's central theme—a fusion of solemnity and fun, the sacred and the playful.