In a world where fashion often begs attention, Loro Piana's spring-summer 2024 collection beckons with an unassuming charm. Unveiled through the lens of photographer Robin Galiegue and styled by Aleksandra Woroniecka, the collection is a study of restraint and elegance. Models Benji Xu, Takfarines Bengana, and Henry Kitcher share the spotlight, embodying the brand's vision of essential, versatile, and sensual clothing.
Loro Piana's design ethos for this season is a marriage of opposites: contemporary yet timeless, tailored yet relaxed. The brand finds its muse in Japan, a country revered for its meticulous craftsmanship and enduring style. The collection pays homage to this Eastern influence, offering silhouettes that echo the fluidity of unstructured kimonos and the subtlety of Japanese aesthetics.
Loro Piana Spring/Summer 2024 Collection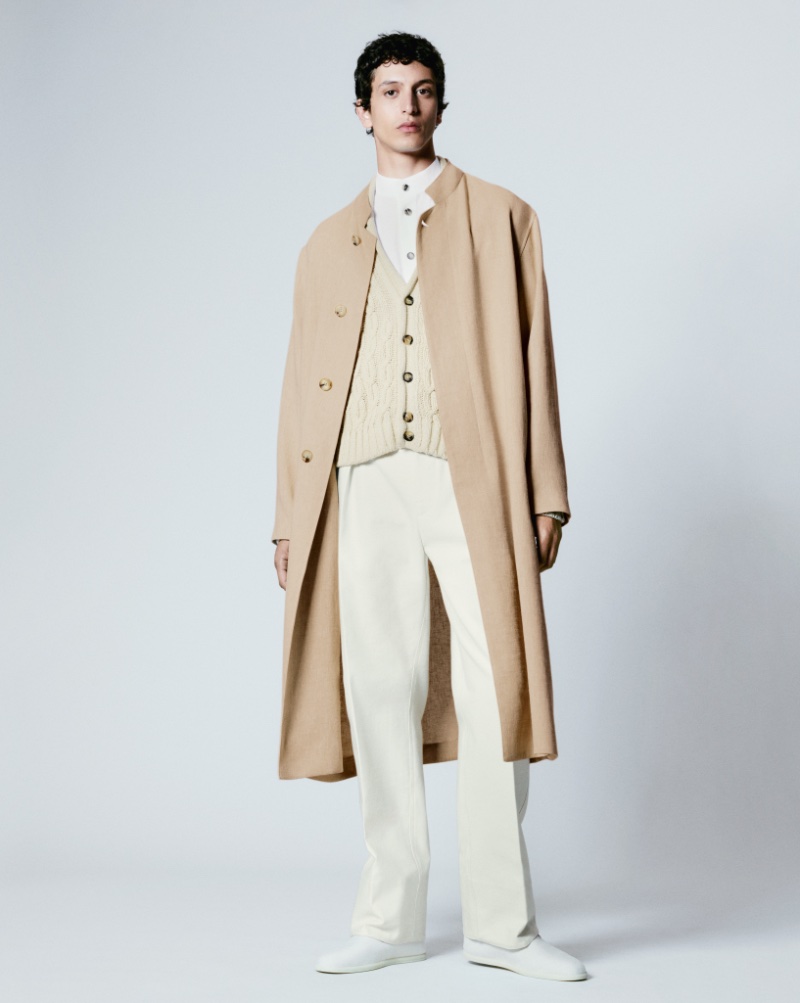 The garments speak a language of volume but a dialect of nuance. Collarless blousons and coats share the stage with workwear-inspired denim; all relaxed with fuller volumes. In a counterpoint, overshirts and quilted jackets adopt a more shrunken fit, while bombers cut a sharper silhouette. 
Bermuda shorts emerge as the undisputed champions of the season's bottoms, effortlessly paired with band collar shirts, collarless anorak shirts, and sweaters.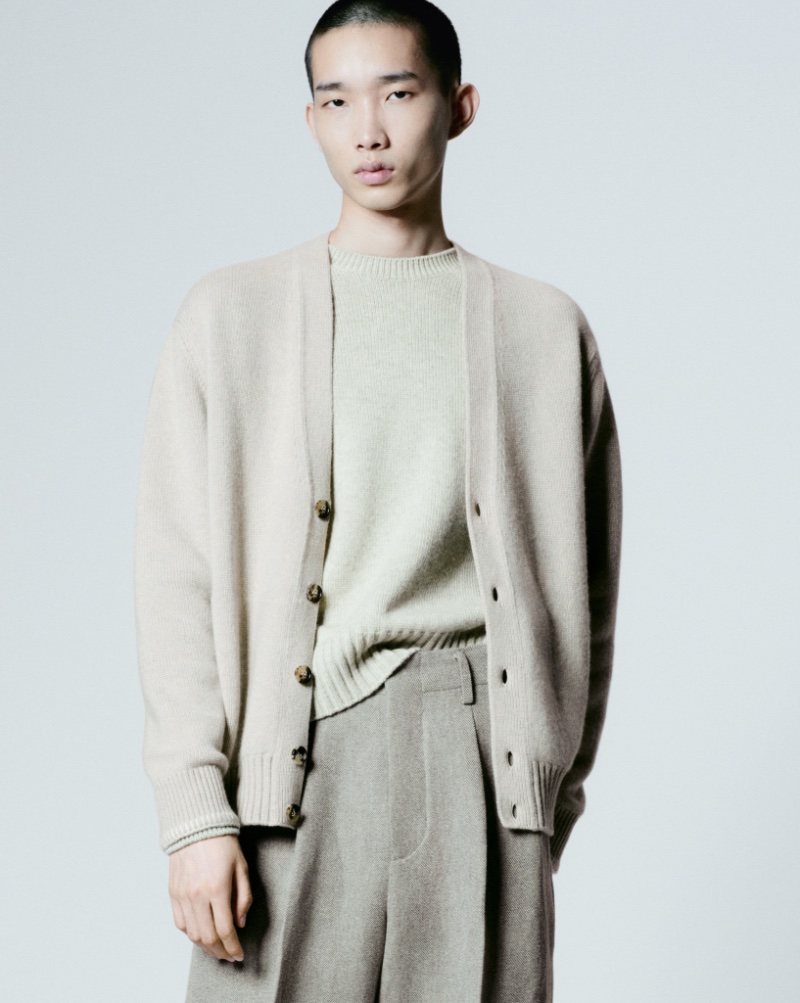 Loro Piana opts for muted shades in a palette that feels like a quiet morning mist. The collection's chromatic backbone is bamboo, complemented by shades like Melange Gray, Deep Blue, Sencha Green, Liquorice Stick, and Navy Blue. These subdued colors allow the materials to take center stage. Cashmere and linen, synonymous with luxury, are the tactile stars of the season.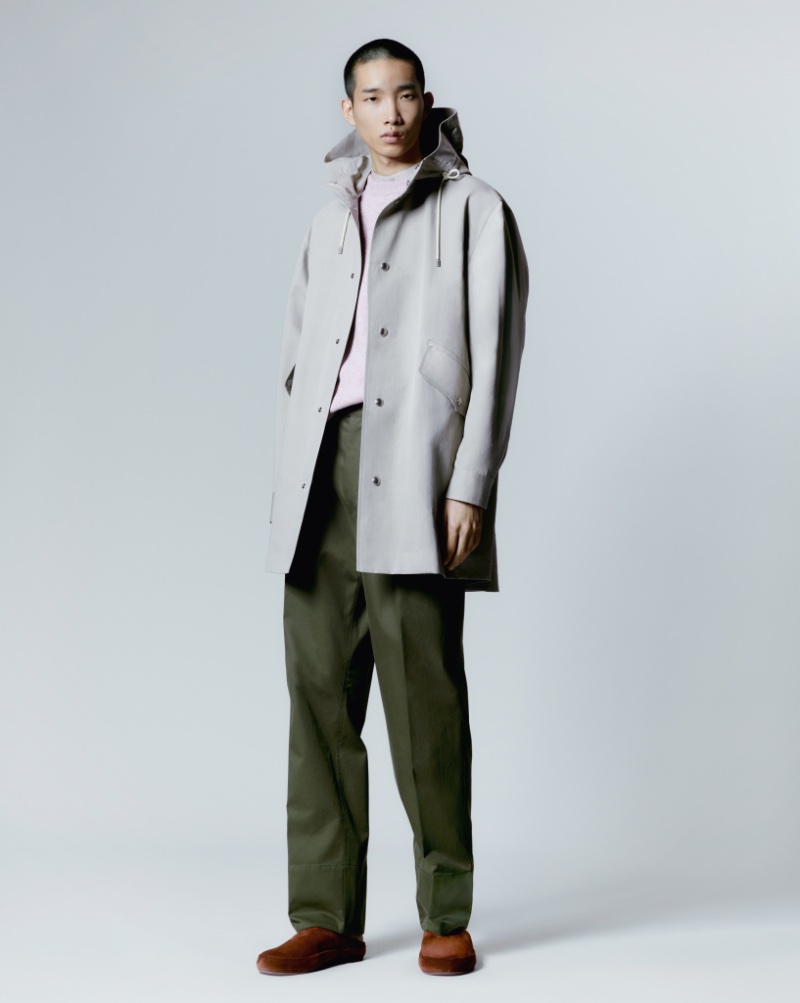 Footwear rounds out the collection in an understated and luxurious manner. Tennis shoes, loafers, round-toed slips, and sandals complete the ensembles, offering a grounded elegance that's hard to ignore.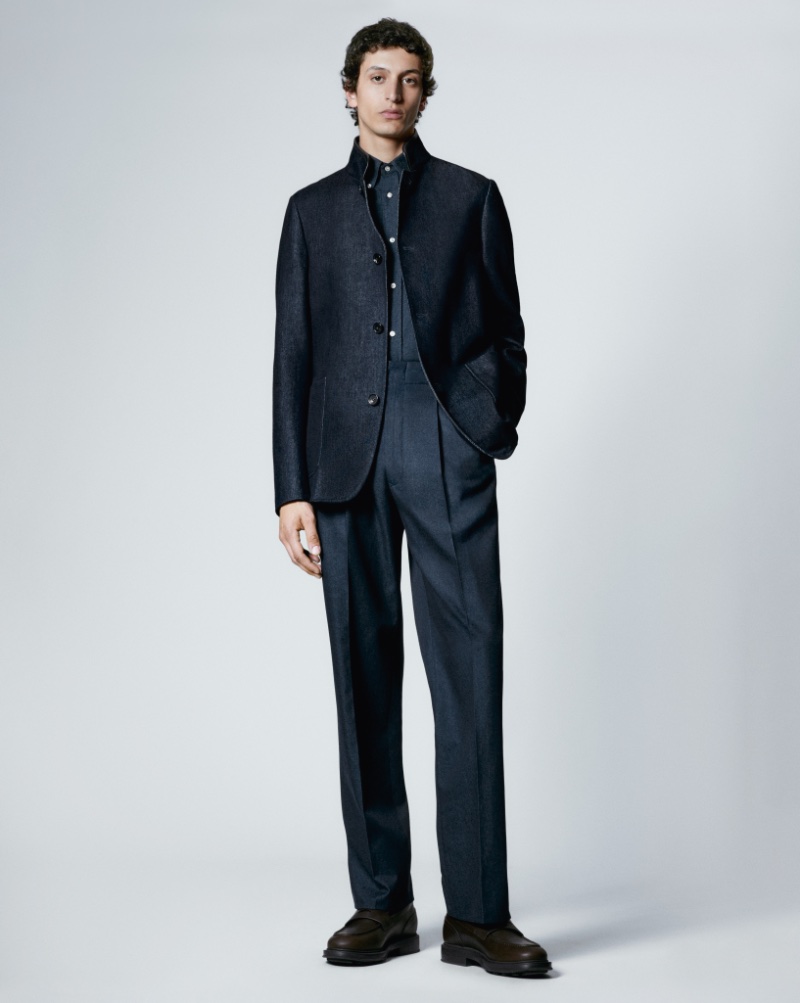 Loro Piana's spring-summer 2024 collection is a sanctuary of understated luxury in a fashion landscape often dominated by the loud and the flashy. It's a sartorial haiku that captures the essence of modernity through the lens of timeless craftsmanship.