The holiday season is a captivating blend of sophistication and timeless charm, presenting an opportunity for men's holiday outfits to rise in tandem with the elegance of the dinner table. Amid warm spices' aroma and twinkling lights' glow, your wardrobe takes on a special significance.
Elevate your style this holiday season by meticulously curating your attire, mirroring the rich tapestry of experiences that stretch from Thanksgiving to New Year's Eve.
Men's Holiday Outfits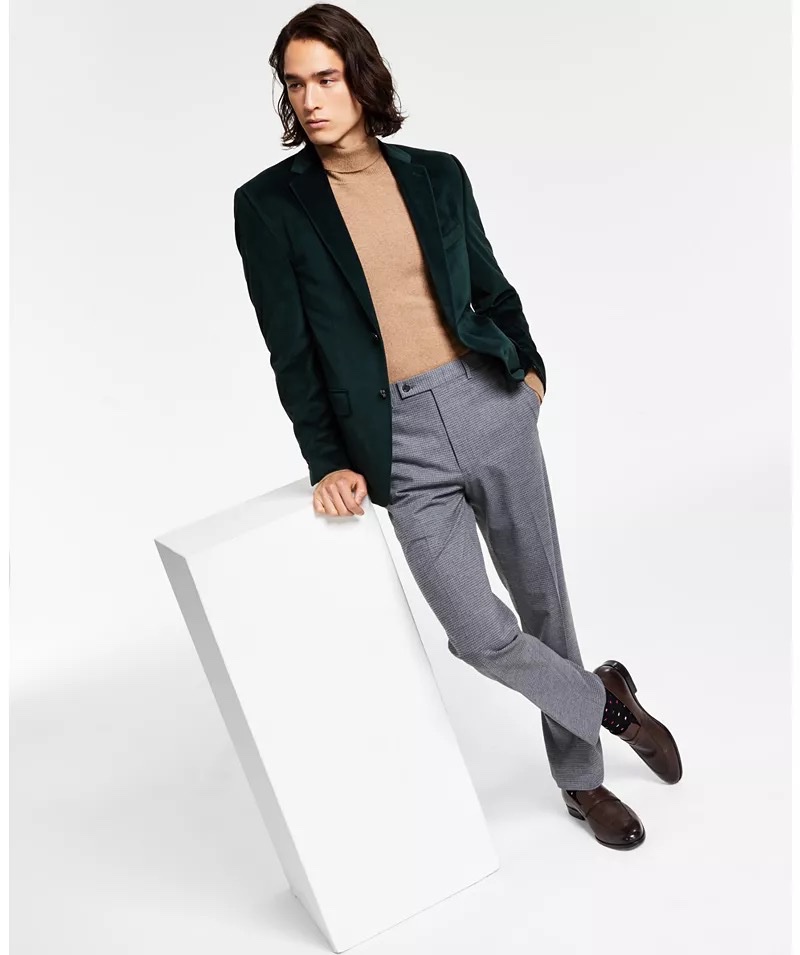 As winter festivities elevate the atmosphere, your wardrobe must also ascend to meet the sartorial demands of the season. Starting with Thanksgiving's harmonious blend of comfort and sophistication, we transition to the varied dress codes that Christmas festivities may demand. Finally, we usher in the New Year with a bold flair that defies convention.
Dressed for Thanksgiving: Comfort Meets Style, Two Ways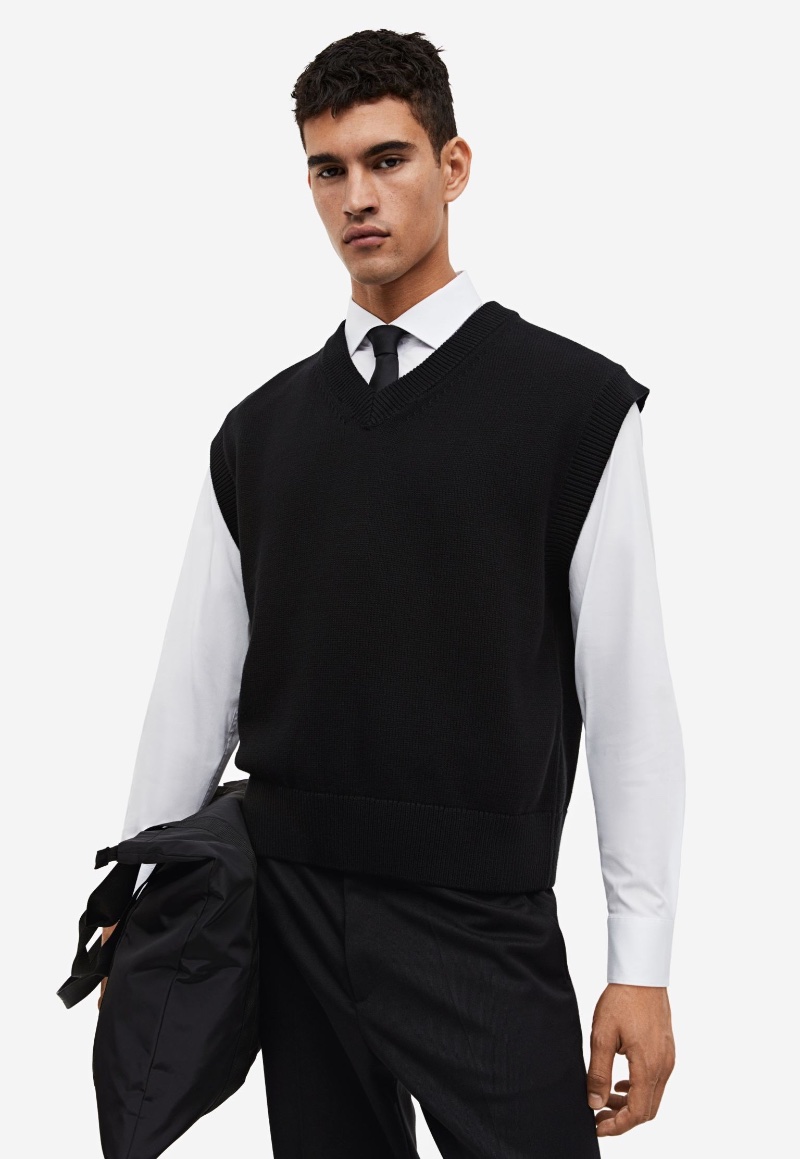 When it comes to Thanksgiving attire, flexibility is key. A well-planned outfit can seamlessly blend comfort with style, allowing you to enjoy the festivities while looking your best.
Below, we've refined two quintessential Thanksgiving looks catering to casual and smart-casual inclinations:
Casual Comfort: Easygoing Elegance in Everyday Essentials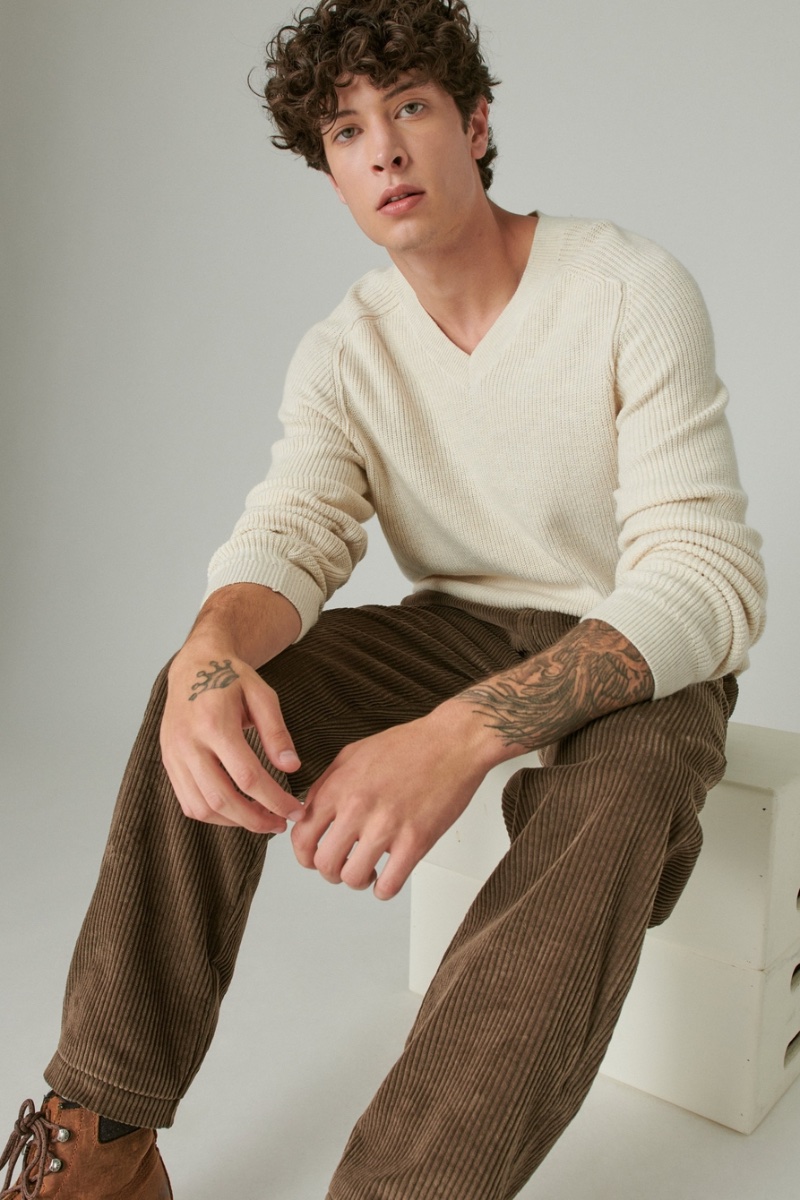 For those prioritizing comfort, consider an ensemble featuring straight-leg jeans or corduroy pants. Both options offer a laid-back yet refined vibe, providing you with both style and ease.
Complement these with a high-quality sweater in a neutral shade like beige or navy. Round out this casual look with suede boots, their rustic elegance offering a stylish yet relaxed finishing touch.
Smart-Casual Excellence: Elevated Attire for Memorable Gatherings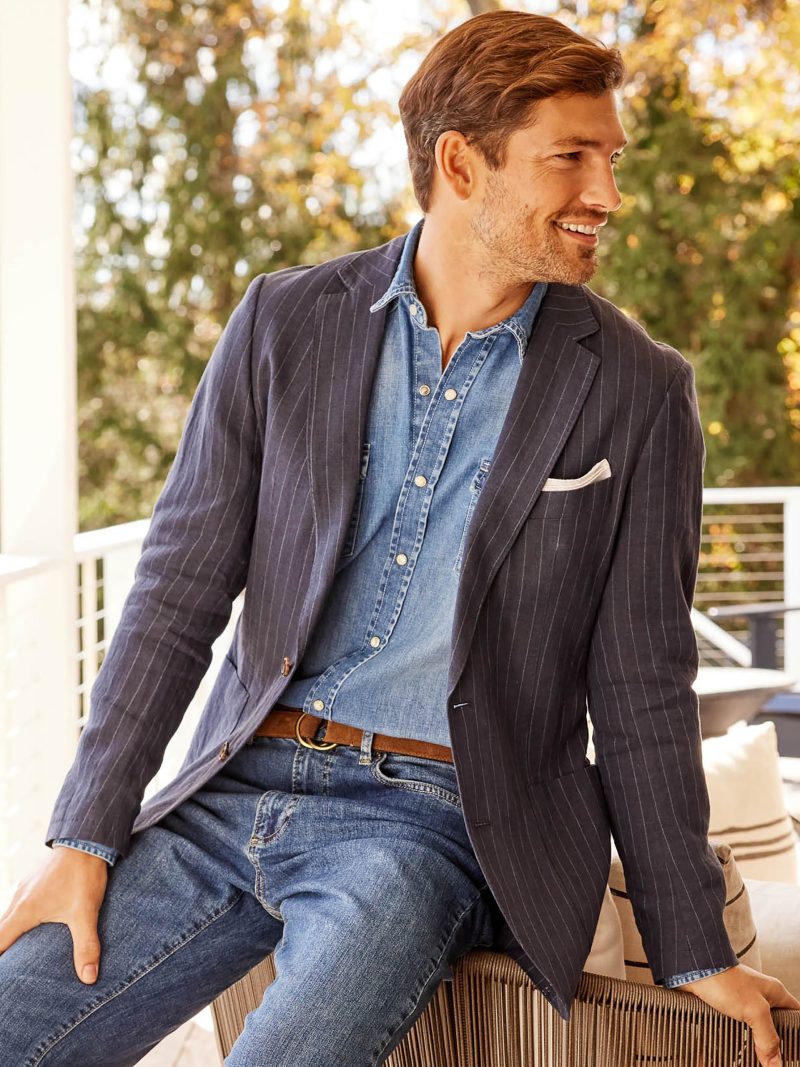 A tailored blazer or sports coat becomes the show's star if a smart-casual aesthetic is more your speed. This can be effectively paired with a high-quality t-shirt, button-down, or polo shirt.
For bottom wear, you can choose between tailored wool trousers and well-fitted jeans, each offering a distinct level of sophistication. Leather ankle boots are the perfect footwear to tie this elevated ensemble together.
Christmas Unwrapped: From Family Gatherings to Gala Events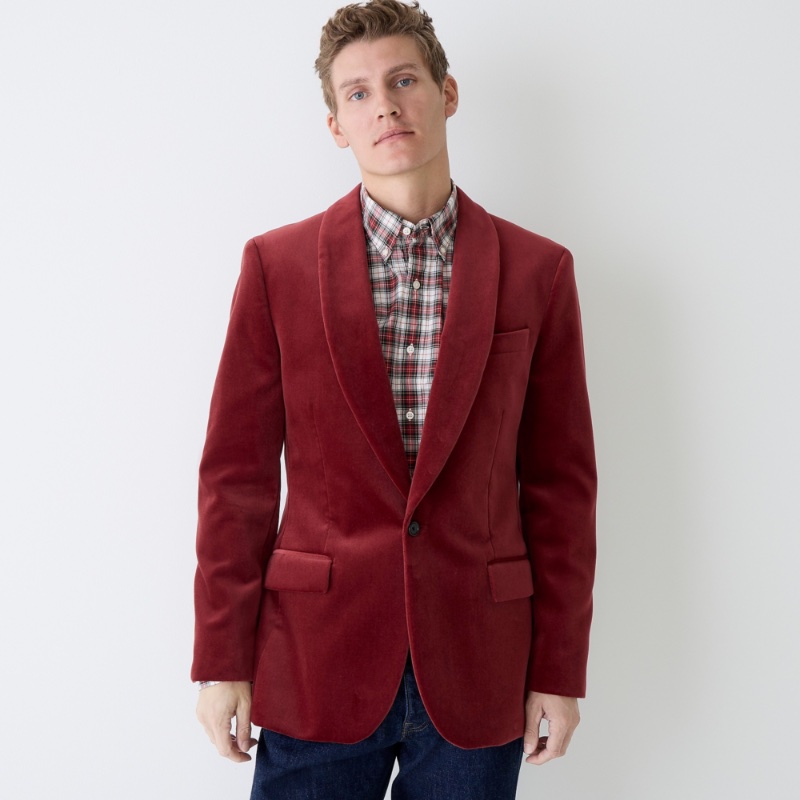 The Christmas season invites a tapestry of events, from cozy family brunches to extravagant gala affairs. To navigate this varied social calendar, your wardrobe should be as versatile as it is stylish.
Here, we outline two quintessential Christmas looks to ensure you're the epitome of festivity and elegance:
Casual Festivity: The Patterned Sweater as a Yuletide Hero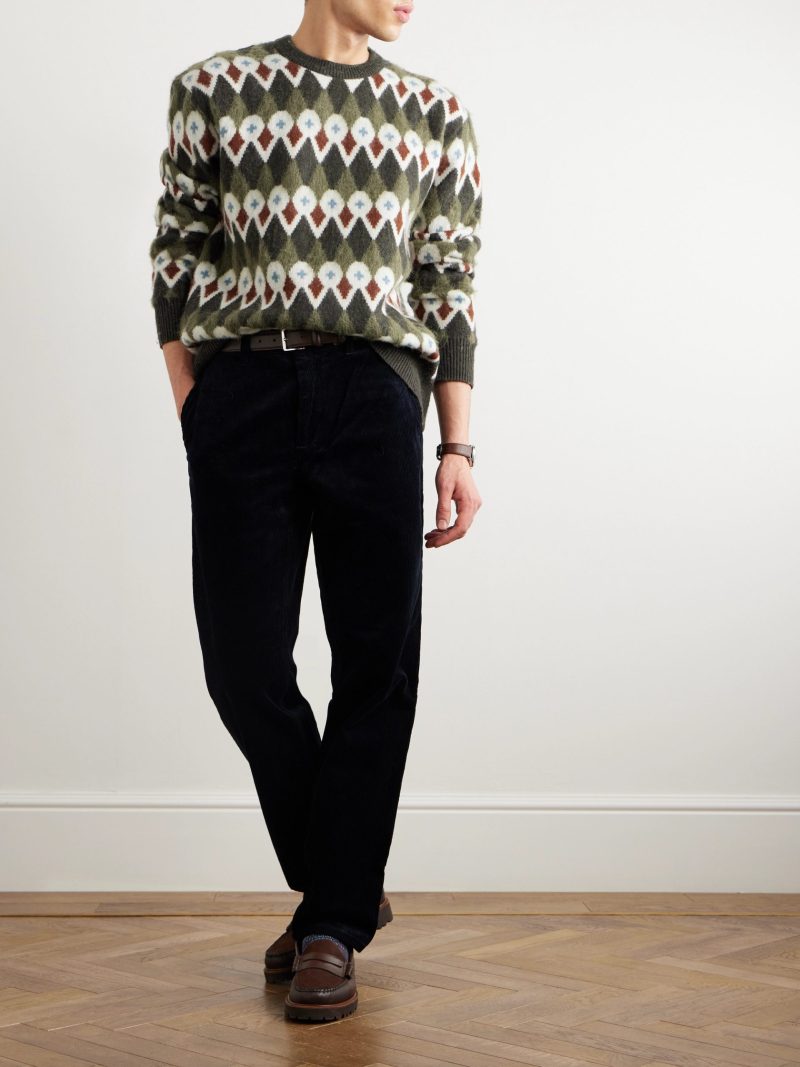 The patterned knit or Christmas sweater can be a game-changer for casual gatherings, such as brunch with family or a relaxed evening by the fire. The right pattern can be a focal point, elevating a simple ensemble into something memorable.
Opt for festive yet sophisticated designs like subtle Fair Isle or a modern geometric pattern. Pair it with classic dark denim or chinos, and finish the look with casual leather loafers or suede chukka boots.
Gala Glam: A Study in Velvet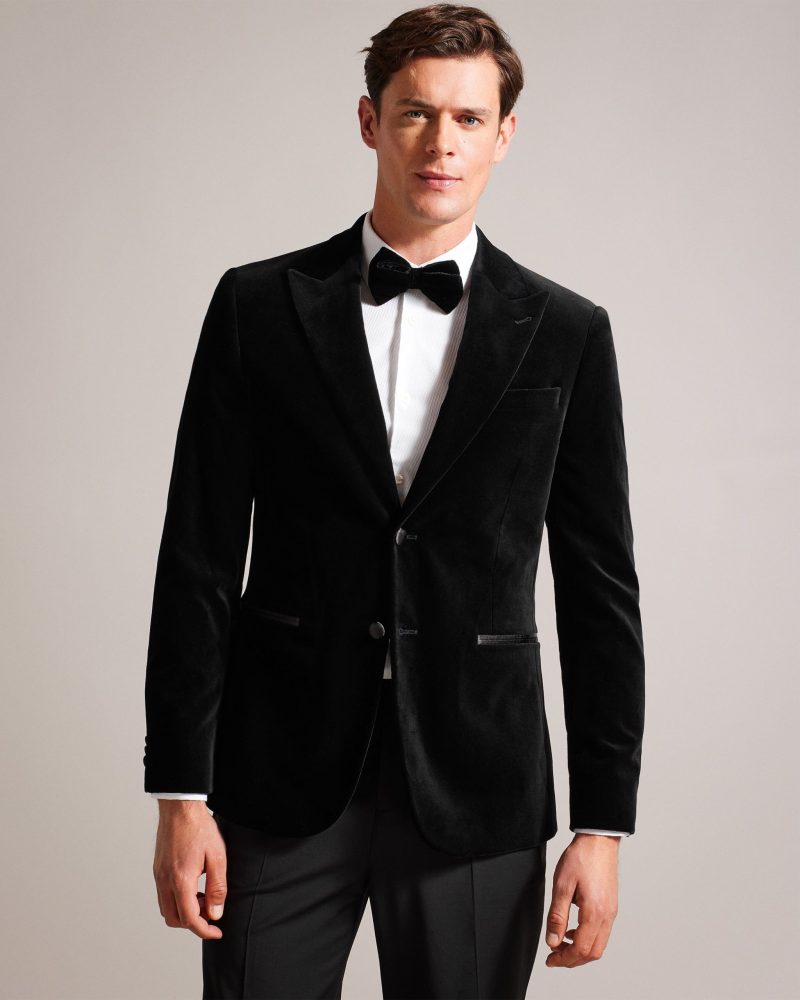 A well-executed contrast between dark and light tones can bring heightened sophistication to formal Christmas gatherings and gala events. Start by donning a crisp white dress shirt to serve as the backdrop for what's to come.
Next, add tailored black trousers, a foundational element that will set the stage for the ensemble's standout piece: a sumptuous black velvet blazer. The texture and sheen of the velvet against the stark white shirt will create a visual narrative that communicates both refinement and festivity.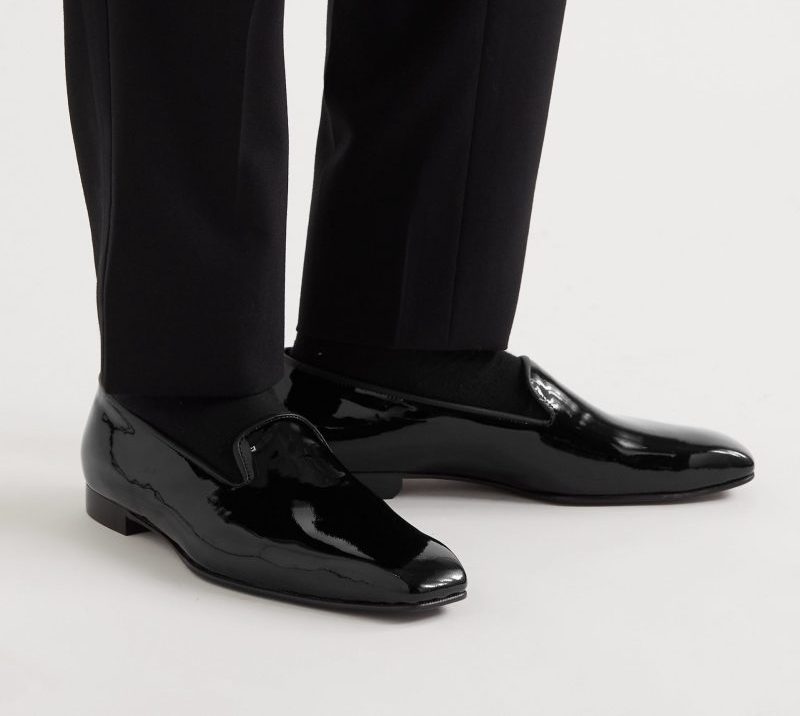 As for footwear, polished Oxfords complement the refined vibe well, while patent leather loafers add a layer of sleek sophistication. Finally, a silver lapel pin or an artfully folded pocket square can draw the eye without overpowering the look.
New Year's Eve: From House Parties to Glittering Galas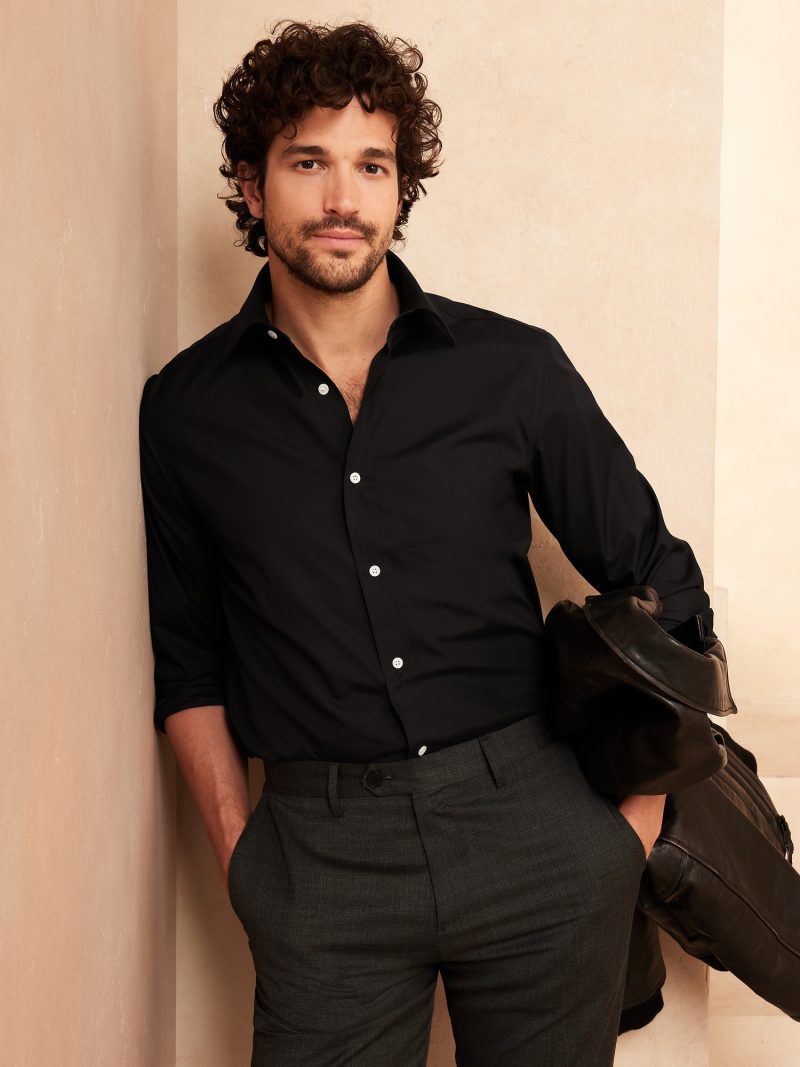 The atmosphere becomes ripe for celebration as the calendar prepares to flip to a new year. Whether counting down at a relaxed house gathering or stepping out for a high-profile gala, your attire should radiate optimism and sophistication.
Below, we curate two transcendent New Year's Eve looks that marry comfort with style:
Cozy at Home: Laid-Back Elegance in Luxe Loungewear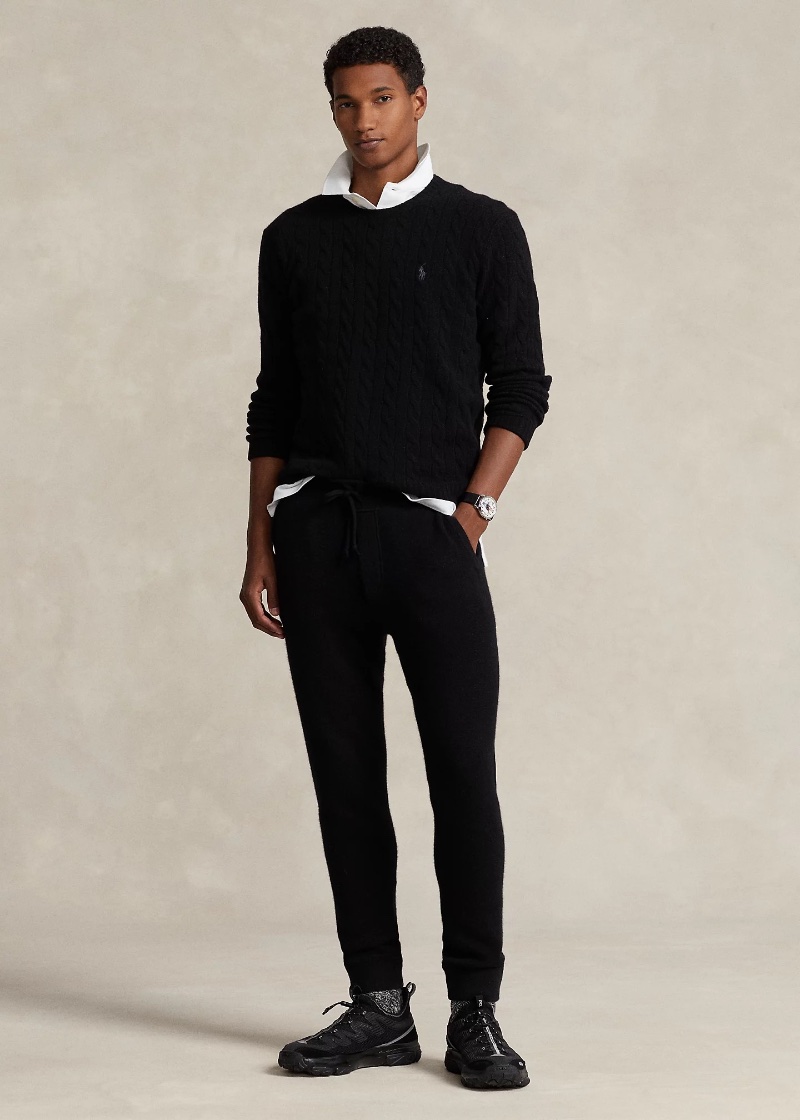 You don't have to sacrifice style for comfort for a quieter evening at home. Consider cashmere joggers, a luxury take on a casual favorite. These plush pants can elevate your loungewear, creating an outfit that's as pleasing to the eye as comfortable.
Pair your cashmere joggers with a fitted cotton henley for a streamlined appearance, or choose a cable-knit sweater for an extra layer of warmth. On your feet, opt for sneakers or cushioned house slippers lined with sheepskin.
Red-Carpet Ready: Bold Statements in Velvet & Satin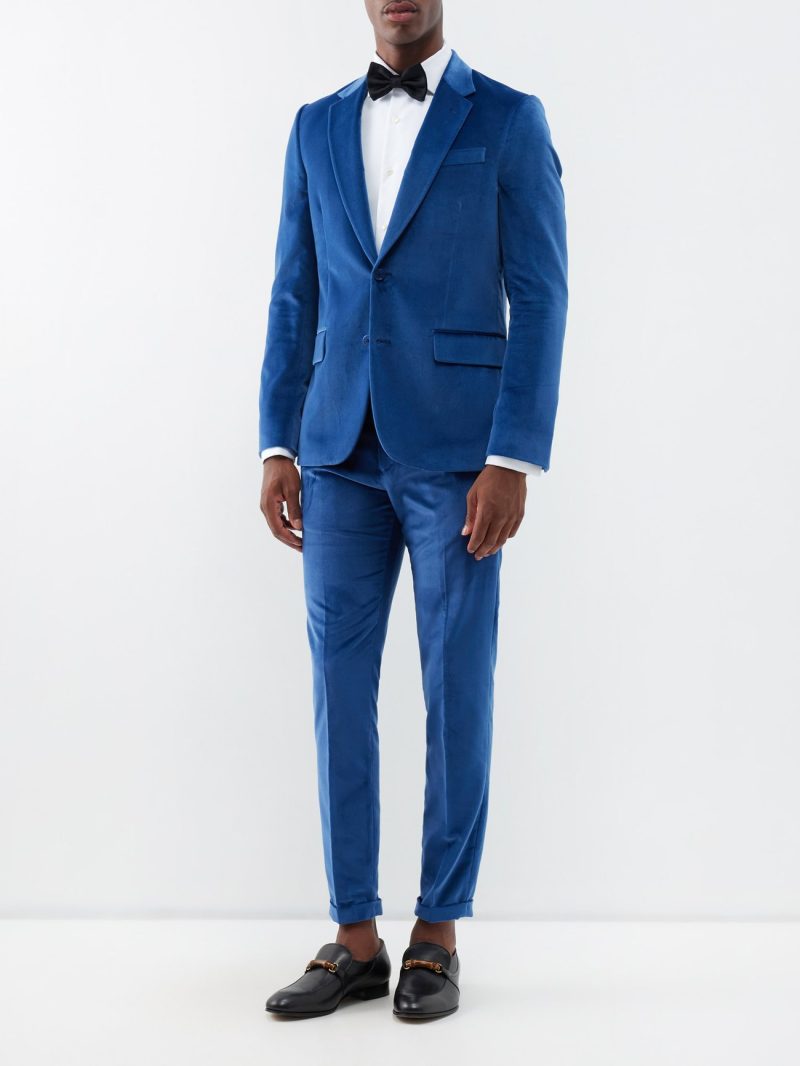 If you aim for a night of spectacle, your New Year's Eve outfit should follow suit. A velvet blazer, especially in a standout hue like emerald or royal blue, is the cornerstone of this ensemble.
Its lush texture instantly elevates your look, capturing the room's attention without uttering a word. For the trousers, slim-fit options in a complementary color lend an air of modern elegance.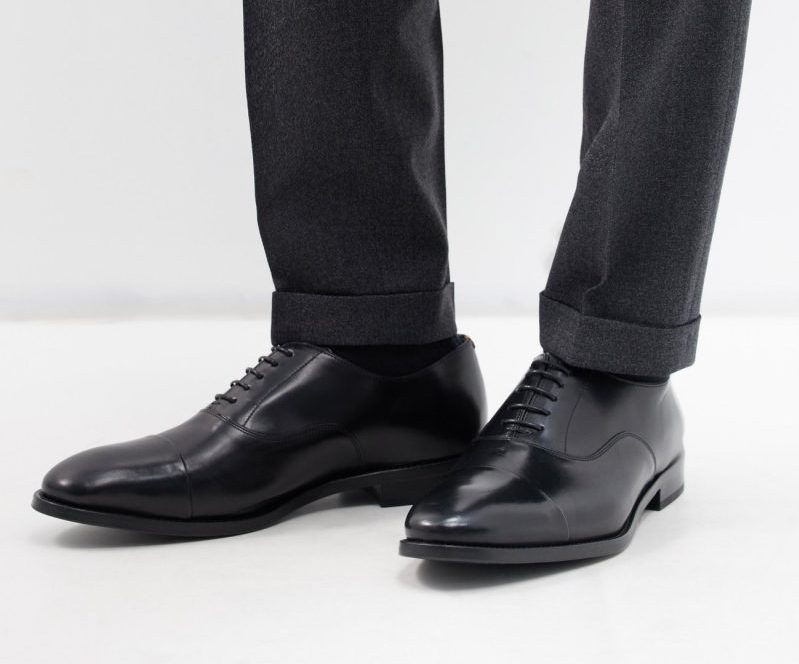 Sharp leather Oxfords or suede loafers can effortlessly complete this red-carpet-ready ensemble. For that extra finesse, accessorize with a distinctive timepiece or a velvet bow tie.
Timeless Staples for Any Occasion
These carefully selected items offer a harmonious blend of versatility and sophistication, ready you for any holiday event—from intimate family dinners to lavish New Year's celebrations.
The White Oxford Shirt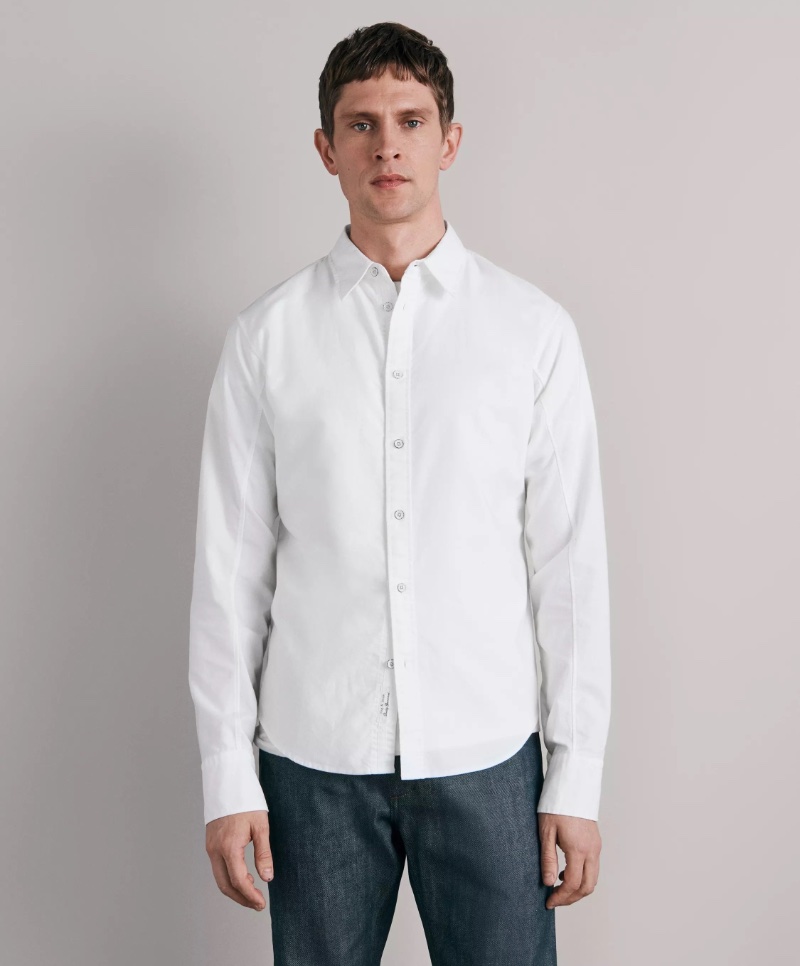 Impeccable and eternally stylish, the white Oxford shirt proves its grit during the holiday season. With its understated elegance, this shirt can stand alone for a less formal gathering or serve as the perfect base layer for more elaborate outfits.
Think of it as the quintessential canvas, equally adept at complementing a wool blazer for Thanksgiving or a festive knit sweater come Christmas.
Chinos: The Adaptable Trousers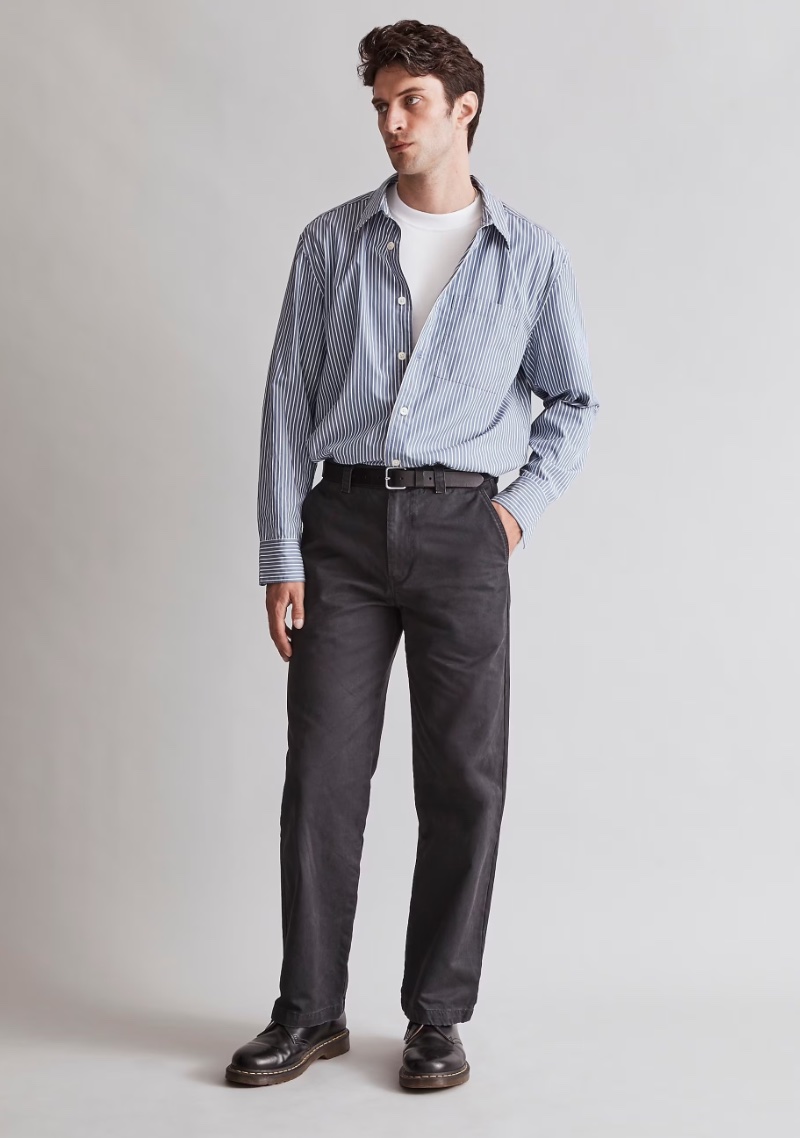 Chinos are the epitome of adaptability. They can seamlessly morph to fit any dress code, making them a smart addition to your holiday wardrobe. Style them with a casual chunky cardigan for an easygoing Thanksgiving vibe, or elevate them with a sharply tailored blazer to ring in the New Year with finesse.
Leather Loafers: Footwear with Finesse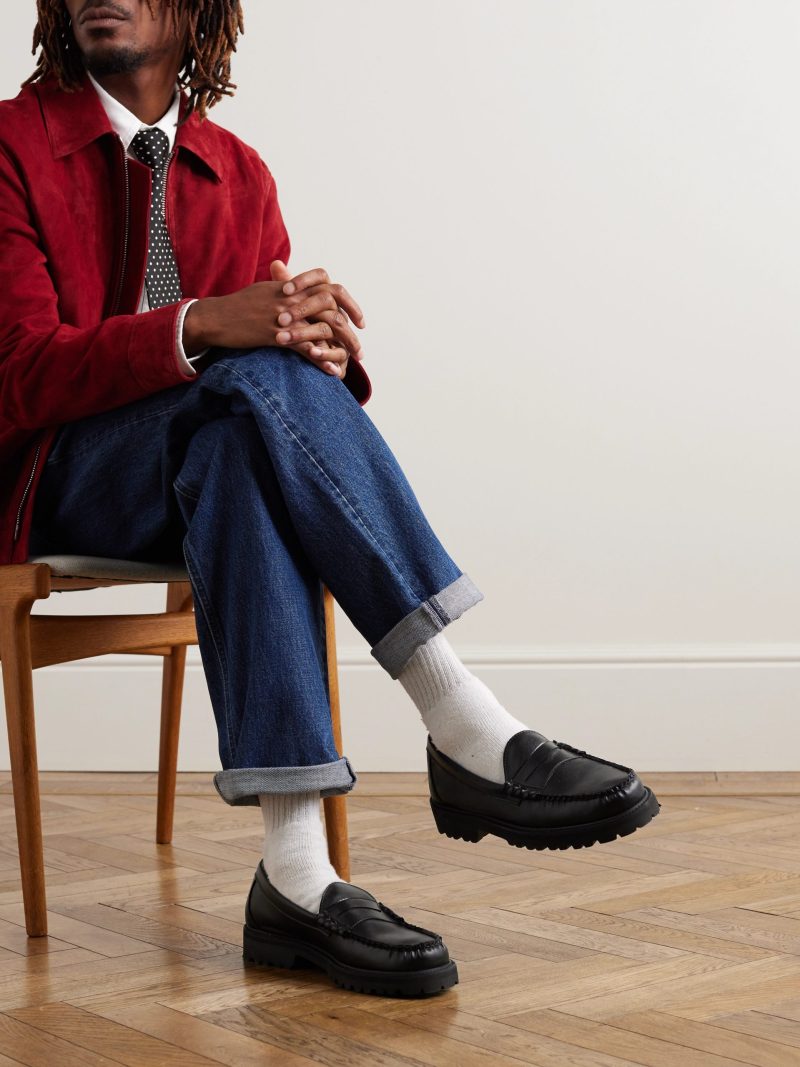 The beauty of classic leather loafers lies in their transitional prowess. These shoes can navigate through different social settings without missing a beat.
From a casual Thanksgiving meal to an electrifying New Year's Eve party, loafers bring refined sophistication to your ensemble.
Blazers & Jackets: The Sartorial Seal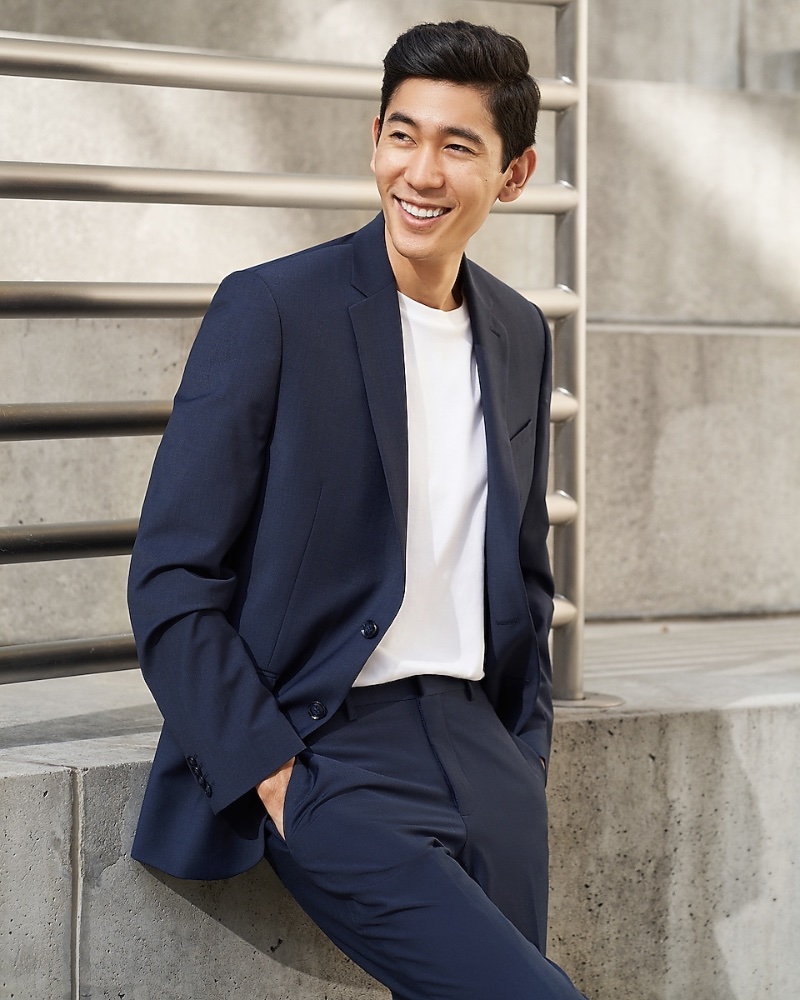 A well-tailored blazer is your sartorial stamp of approval, adding an immediate layer of polish to any outfit. Whether pairing it with dress pants for an elegant soirée or dressing down with quality chinos for a more relaxed get-together, a blazer is the finishing touch that pulls your holiday look together.
Sweaters: A Touch of Cozy Chic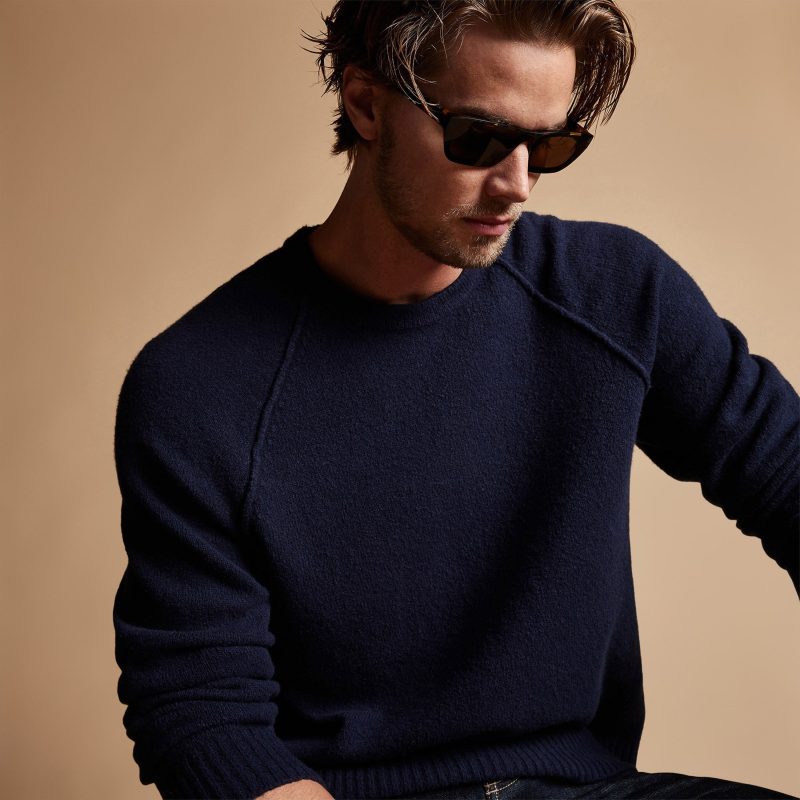 Sweaters are versatile holiday pieces that dial up the flair without appearing too flashy. Whether a textured cable knit or a smooth merino wool, a quality sweater can elevate a simple pair of trousers or even blend seamlessly with a suit.
Navigating the Season in Style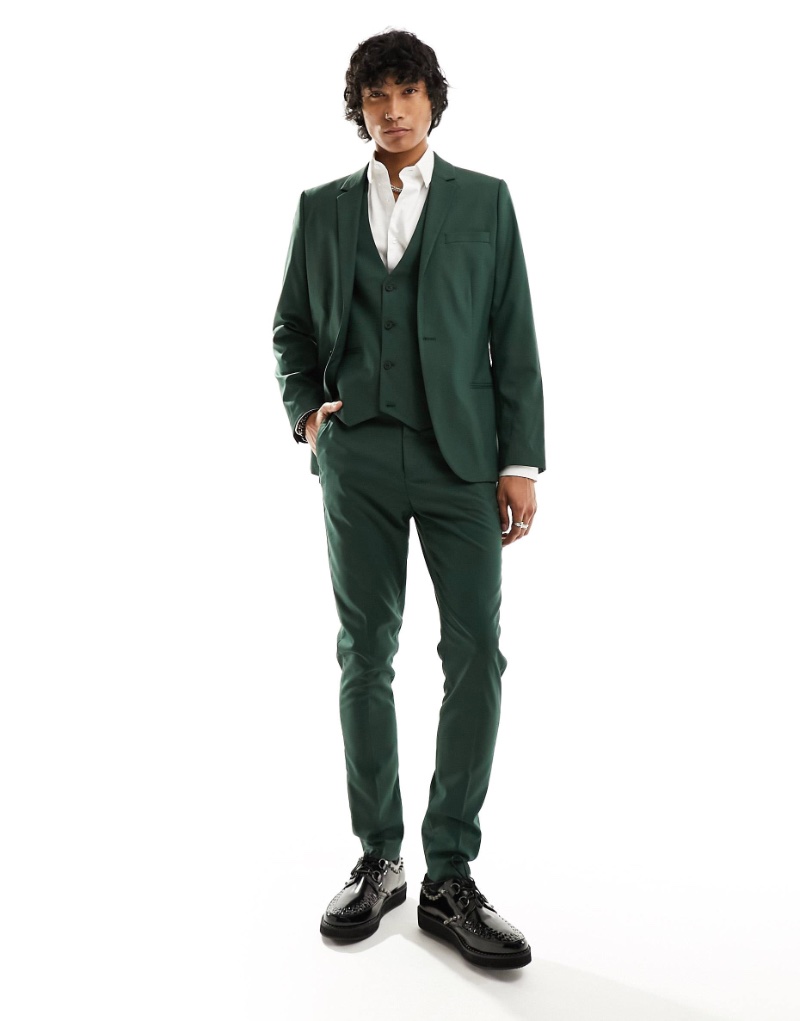 From the cozy nooks of Thanksgiving gatherings to the high-profile extravagance of New Year's Eve galas, your wardrobe takes the leading role in the holiday season.
Each occasion presents unique challenges and opportunities for displaying sophistication, versatility, and a dash of individual flair. The beauty of fashion is its ability to adapt, and these curated looks give you the versatility to make any holiday event your memorable scene.
Equipped with these insights, you're ready to rise to this enchanting season's sartorial challenges. We invite you to explore other holiday-related content on our website for more festive inspiration.