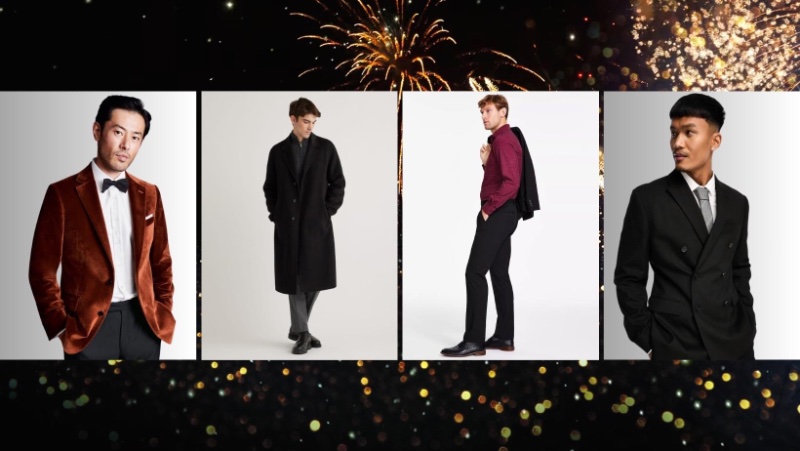 As the clock draws closer to midnight, the role of men's New Year's Eve outfits comes into focus—not as an absolute mandate for the year ahead, but as one of many ways to welcome new possibilities.
Dressing up for the occasion serves as a nod to tradition and festivity, offering a sartorial avenue to express your hopes for the upcoming year without implying that fashion holds the key to your future.
While dressing well for those who choose to do so adds a layer of celebration and intention to the night, it's essential to remember that the clothes don't make the man, nor do they set his destiny for the year to come.
In the vast panorama of life's opportunities, your New Year's Eve outfit is just one brushstroke on a much larger canvas.
Men's New Year's Eve Outfits for Different Occasions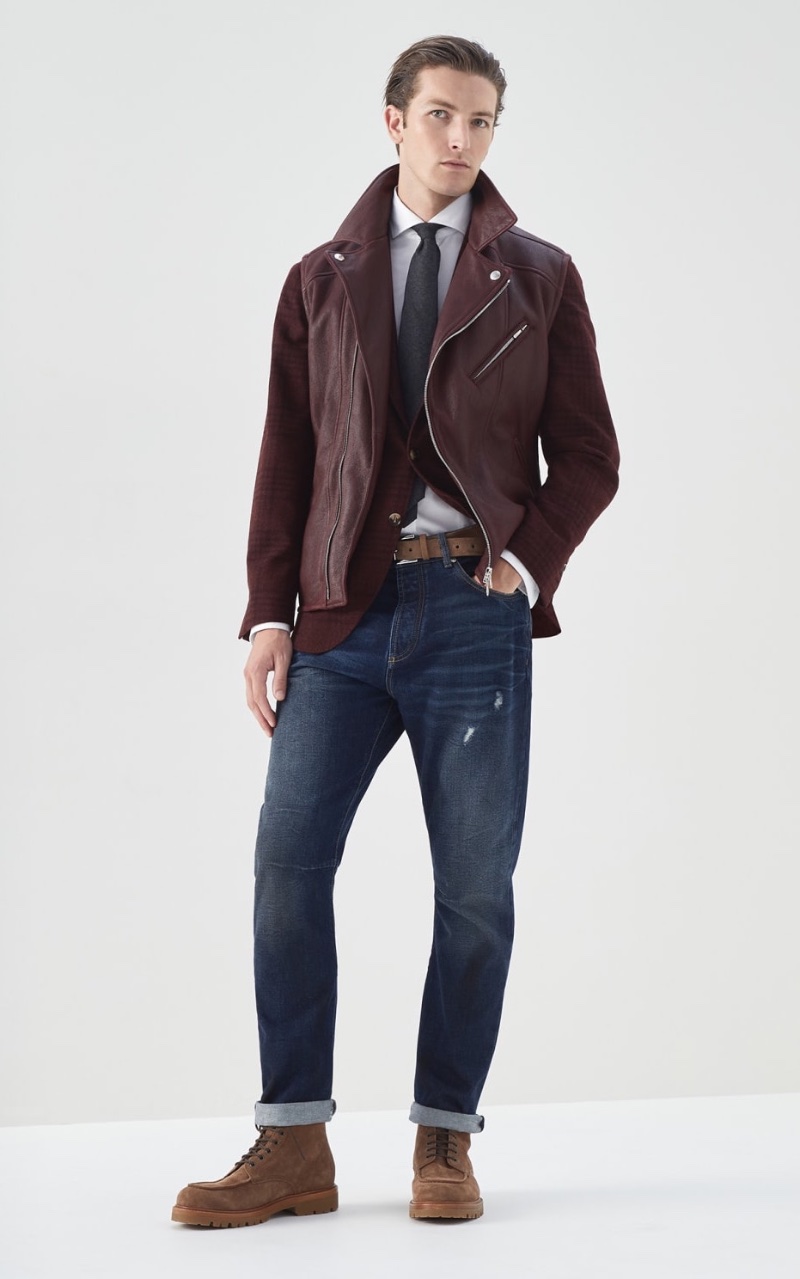 New Year's Eve offers everything from excitement and a celebration of tradition to an opportunity for sartorial expression. Whether you're clinking glasses at a black tie gala or cozying up for an intimate dinner, your holiday ensemble should reflect the ambiance of the evening.
Below, we navigate various New Year's Eve scenarios, providing tailored outfit suggestions for each setting.
House Party: Casual Meets Refined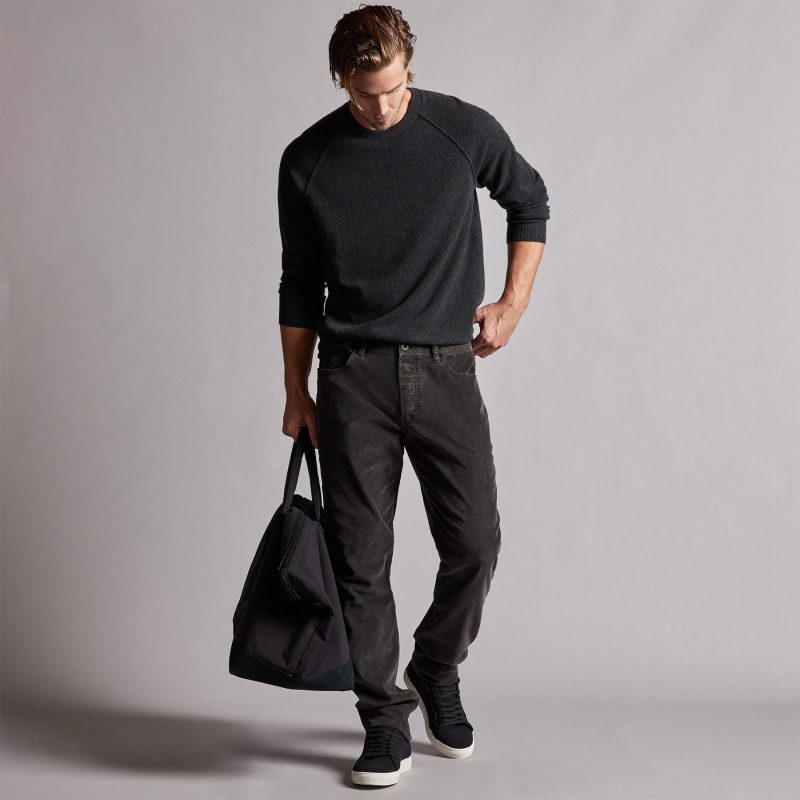 For a relaxed house party, comfort is critical, but that shouldn't mean sacrificing style. Consider dark jeans paired with a fine-knit cashmere sweater.
The casual silhouette of jeans offers ease, while the luxurious feel of cashmere adds a touch of refinement. If sweaters aren't your style, a crisp button-down shirt in a unique pattern can make for a relaxed yet put-together look.
Finish the ensemble with comfortable leather loafers or minimalist white sneakers, and you're ready for an evening of laid-back celebration.
Formal Gala: The Pinnacle of Elegance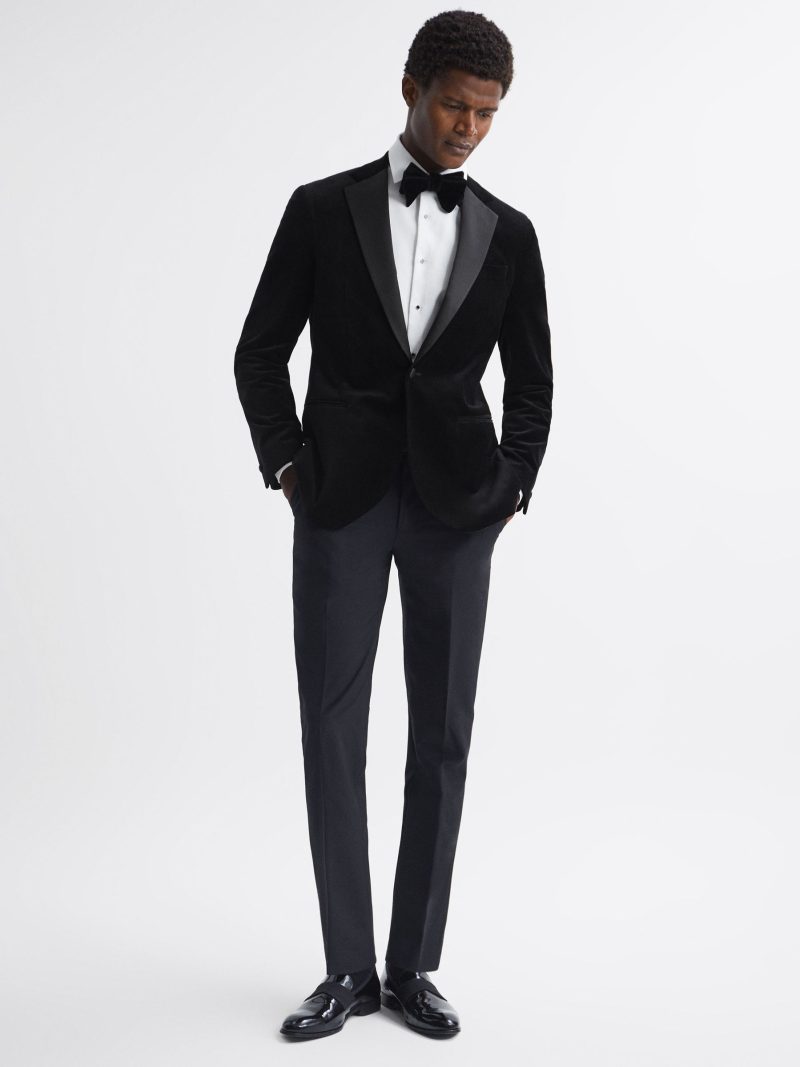 At a high-end New Year's Eve gala, extravagance is the order of the night. A black tie ensemble featuring a sharply tailored tuxedo is the gold standard here. For a modern twist, experiment with textures—perhaps a velvet blazer matched with satin lapels.
A well-tailored dress shirt, black patent leather shoes, and a silk bow tie complete the classic yet contemporary look. Don't forget to accessorize appropriately: a pocket square and a refined wristwatch can elevate your ensemble to a work of art.
Nightclub Celebration: Fashionable Functionality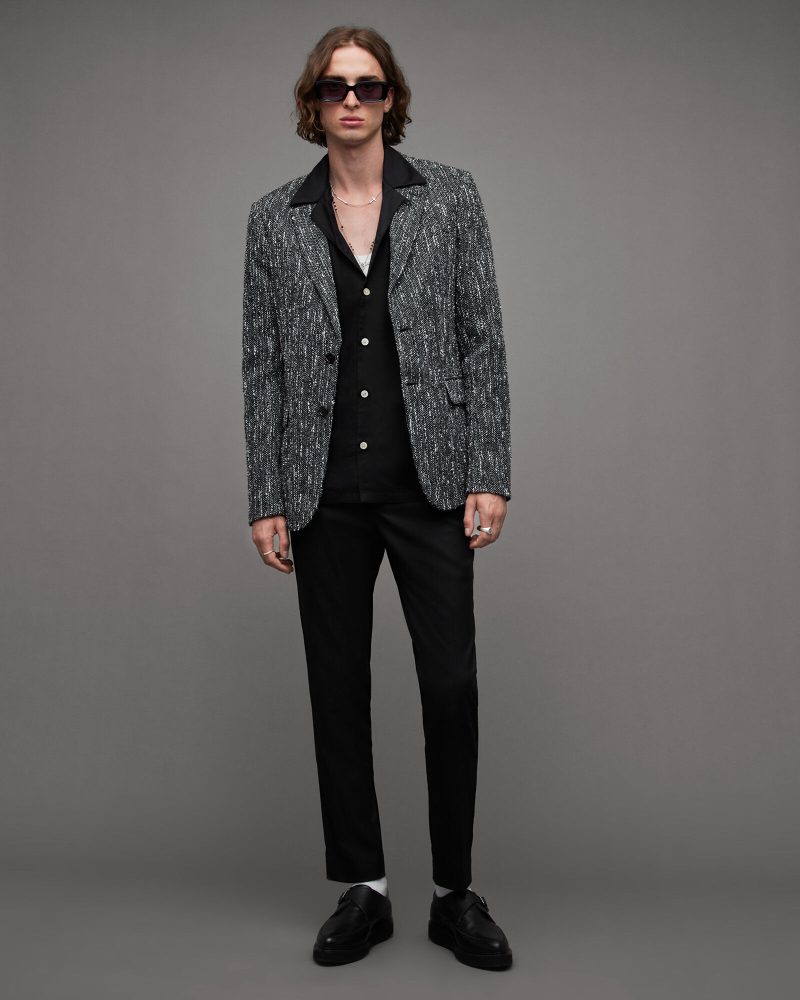 A night of dancing at a club calls for attire that merges fashion with functionality. Opt for slim-fit trousers that offer easy movement, paired with a button-down shirt under a lightweight blazer.
Materials like breathable cotton or moisture-wicking blends can be both stylish and practical. Add some flair with unique accessories like a leather braided bracelet or a statement belt.
As for footwear, choose something sleek yet comfortable—perhaps a pair of designer sneakers or monk strap shoes that can withstand a night on the dance floor.
Intimate Dinner: Subtle Elegance
For a romantic dinner, the aim is to blend sophistication with a dash of allure—well-fitted pants and a satin button-down offer a polished yet relaxed look. The satin lends a soft glow, enhancing the intimate setting.
For an added layer, consider a cashmere cardigan or a tailored sports coat. Complete the look with leather Oxfords or loafers and a minimalistic timepiece, creating an ensemble as thoughtful as the evening.
Outdoor Celebrations: Practical Style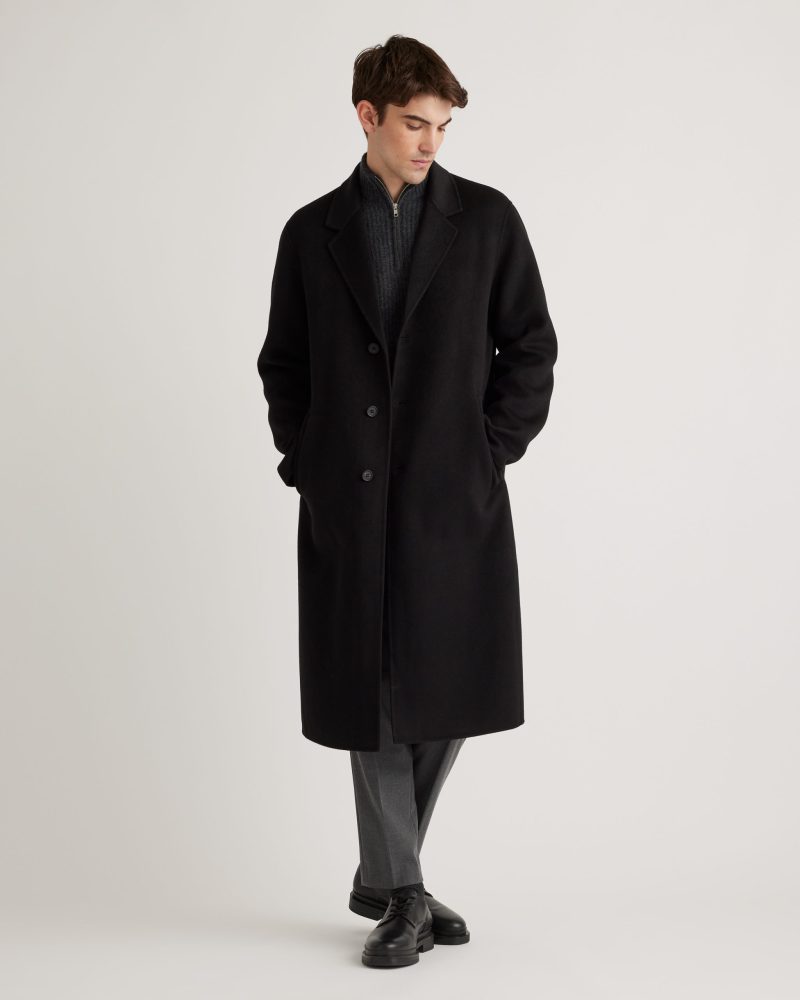 Attending an outdoor event like a public fireworks display requires a winter outfit that pairs style with practicality. A well-insulated but slim-fitting overcoat can be your stylish armor against the chill.
Underneath, layer a knit pullover with a pair of trousers or jeans. Finish the look with durable leather shoes and perhaps a cashmere scarf for warmth and a pop of color.
The Spirit of NYE Attire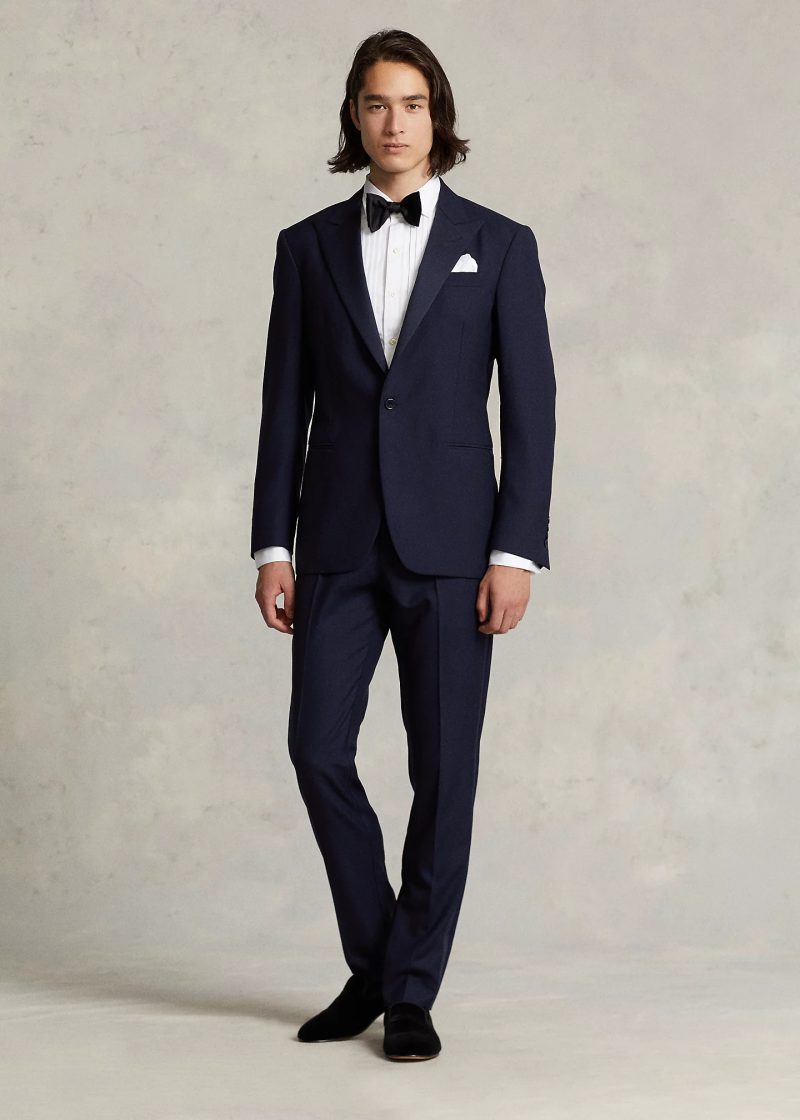 New Year's Eve is a unique confluence of global celebration and personal aspiration. Your attire for this event captures this duality, serving as a heightened expression of your everyday style while resonating with the evening's celebratory atmosphere.
Whether you're drawn to the elegance of a classic tuxedo or the luxury of a velvet blazer, your outfit should amplify the event's festive undertones. The evening invites a blend of high-quality fabrics and meticulous finishes—lustrous silk or fine wool.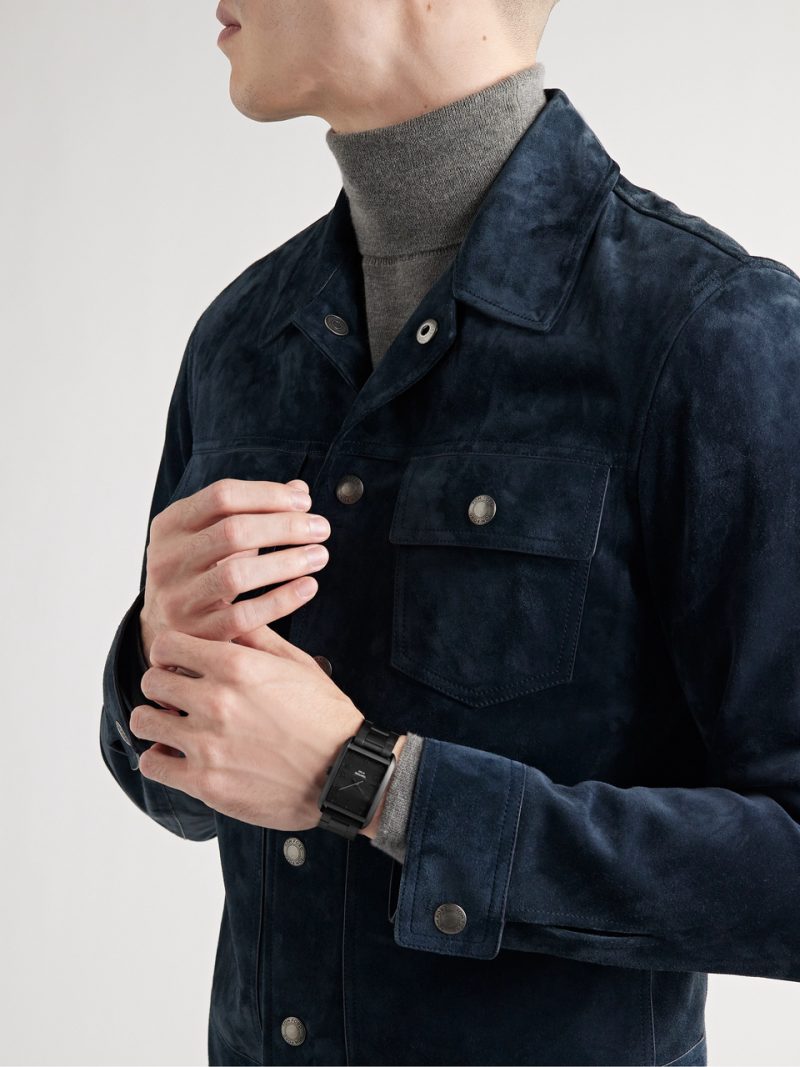 However, the magic happens when personal style enters the equation. Whether it's a cherished wristwatch or unconventional leather boots, individual flair transforms a good outfit into a memorable one.
The aim? To achieve a seamless blend of tradition and personality that makes a sophisticated yet authentic statement as you welcome the new year.
The Color Palette: Midnight Hues & Metallics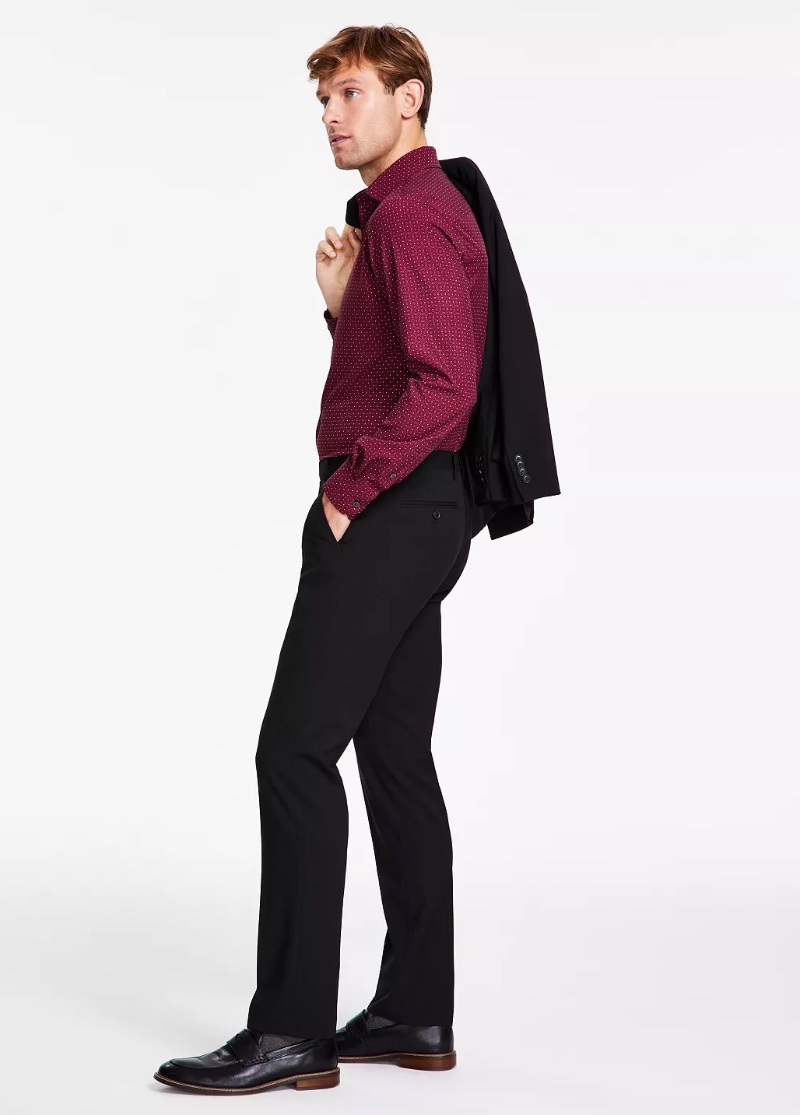 As the clock approaches midnight, the colors you choose for your New Year's Eve outfit take on a particular importance. Color possesses an innate ability to evoke emotion, setting the mood for the evening and symbolizing your outlook for the year to come.
Within this vibrant framework, several color choices make recurring appearances during New Year's Eve celebrations, each with unique attributes and implications.
Classic Black: The Quintessential Timeless Elegance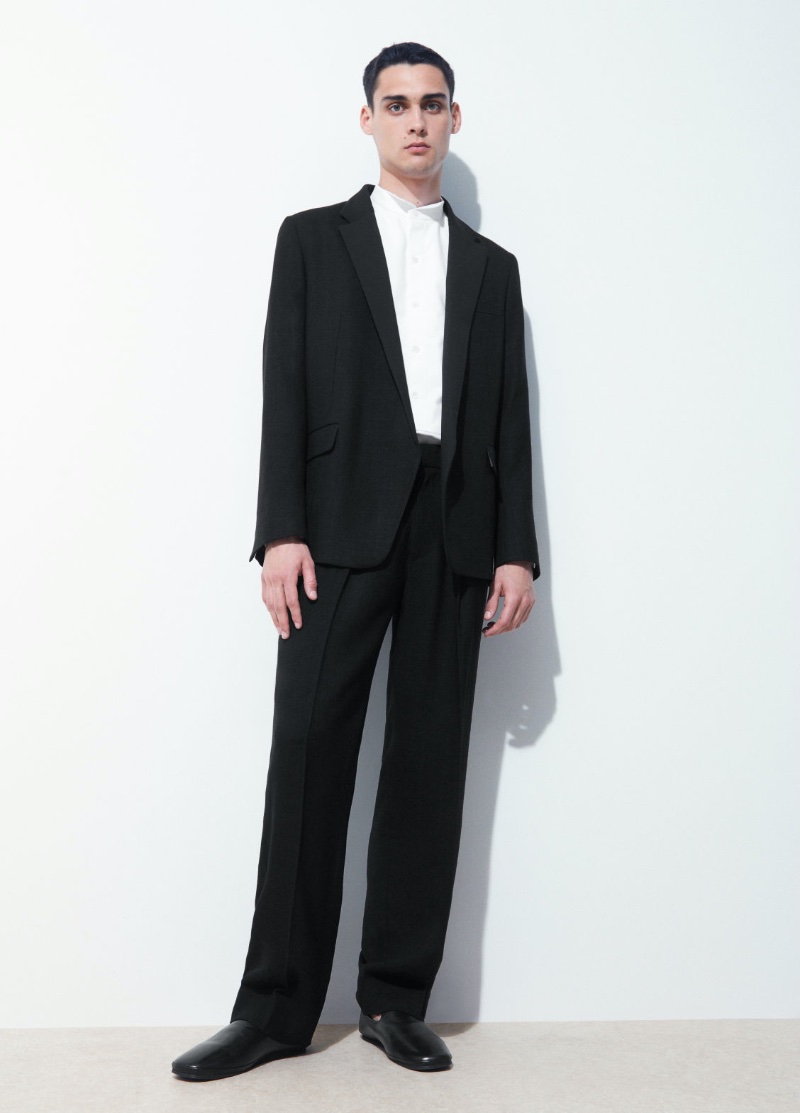 When considering classic men's formalwear, the mind often wanders to the iconic black tuxedo. The shade is a canvas of refinement, effortlessly capturing the evening's grandeur while providing a versatile base for accessorizing.
A black suit paired with a crisp white dress shirt transcends time and trend, presenting an elegant option that will never disappoint. To elevate this staple look, consider adding a pocket square with subtle embellishments or a skinny black tie for a streamlined aesthetic.
Metallics: A Touch of Sparkle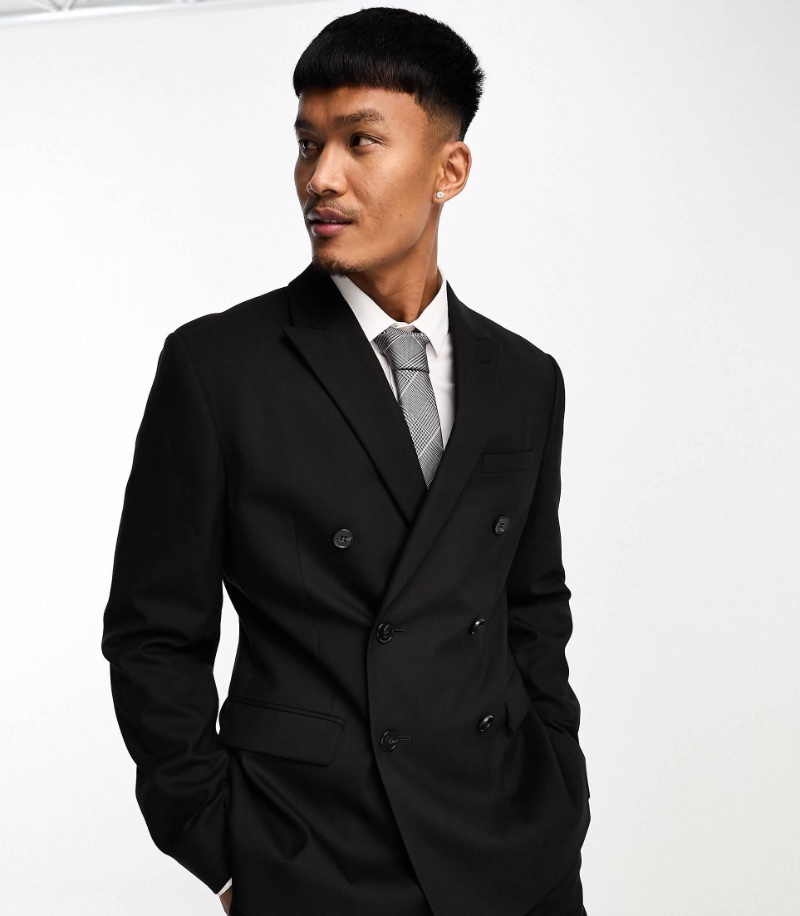 If black serves as a canvas, metallics are the striking brushstrokes that bring a painting to life. Gold and silver accents offer luxury and excitement, creating a magnetic focal point in your ensemble.
For those who dare to be different, a silver metallic tie or gold cufflinks can invigorate a traditional black suit. If you're feeling particularly adventurous, a metallic blazer is a high-impact choice that can turn heads and ignite conversations.
Remember, the key to mastering metallics lies in moderation—these are accents, not the main event.
Bold Colors: An Audacious Step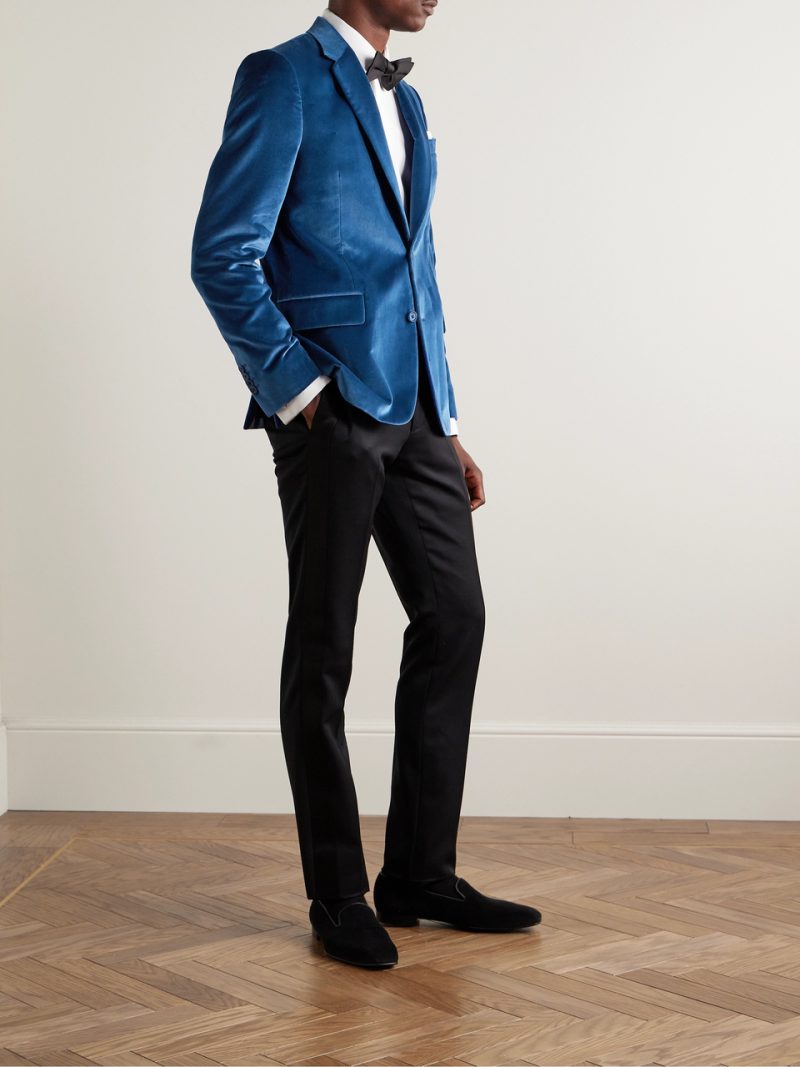 As fashion evolves, so does the acceptance of bolder colors in men's formalwear. Royal blue and emerald green are gaining traction as standout options for those who wish to make a memorable entrance.
A royal blue velvet blazer can offer a striking contrast to a pair of tailored black trousers, while an emerald green tie could serve as a vibrant addition to a traditional white dress shirt.
Textures & Fabrics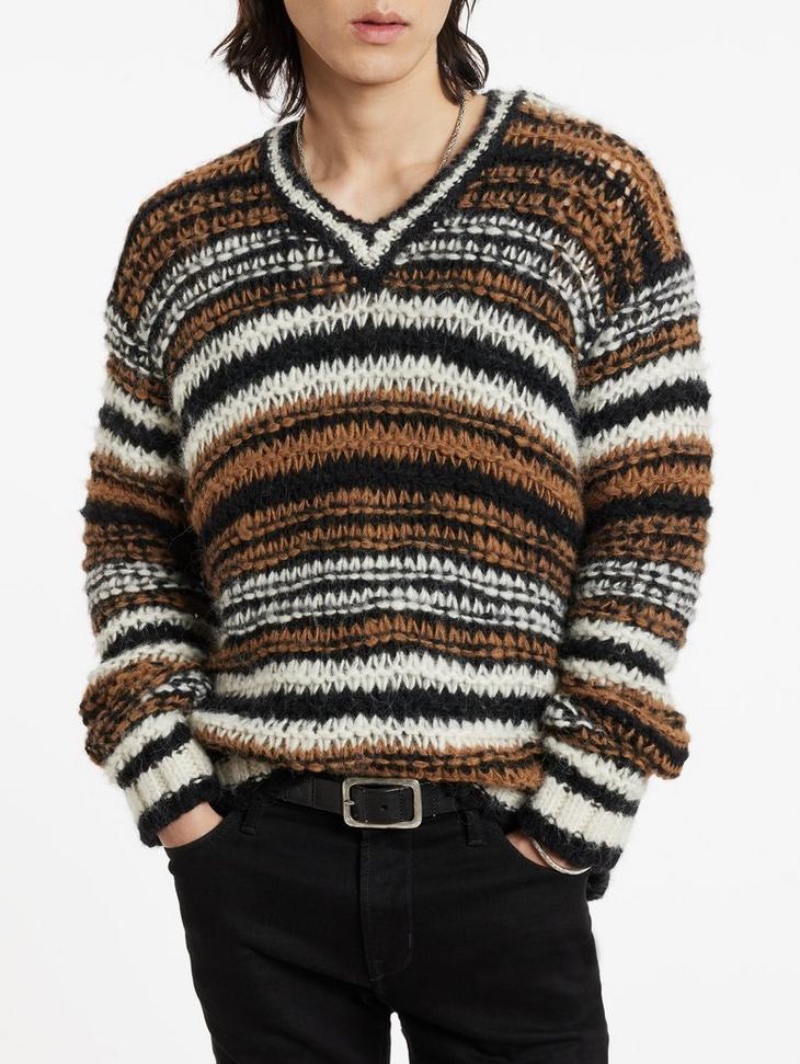 While color sets the visual tone for your New Year's Eve ensemble, it's the textures and fabrics that offer a tangible richness, enhancing not only how you look but also how you feel. Whether it's the plush velvet caress or the smooth finesse of satin, the materials you select add another layer of complexity and elegance to your outfit.
Velvet Blazers: The Pinnacle of Luxury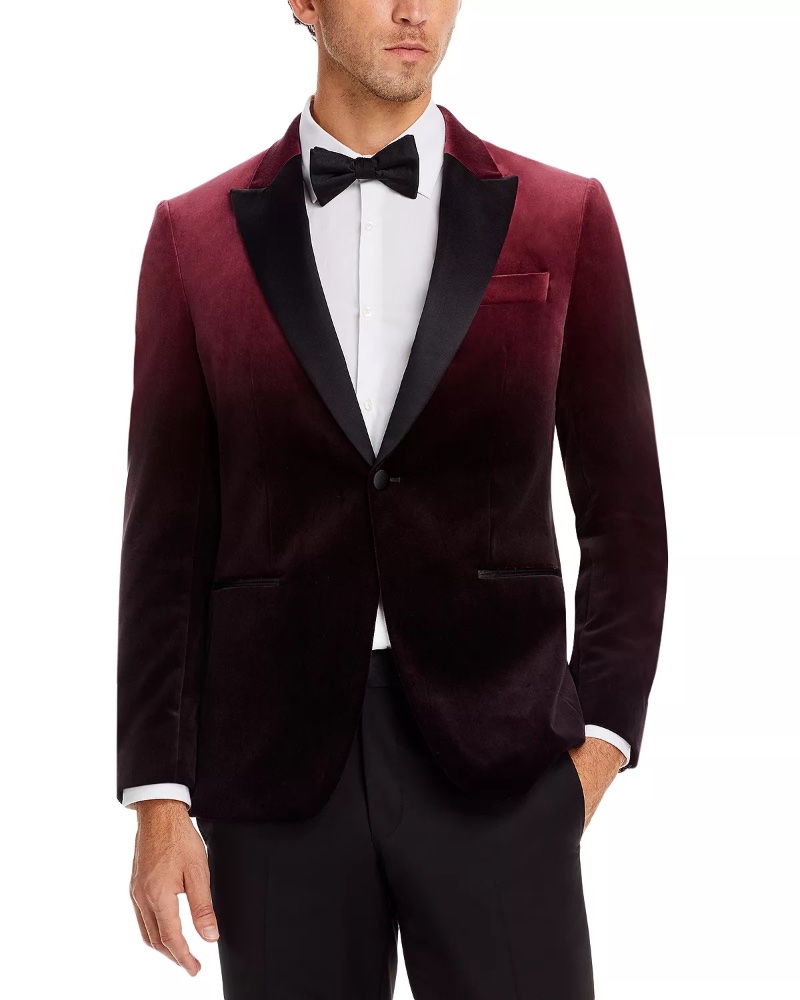 Velvet has long been associated with luxury and nobility, making it an impeccable choice for a night as special as New Year's Eve. Its tactile softness and subdued sheen catch the light in a way that's both eye-catching and sophisticated.
Whether in classic black or a daring jewel tone like ruby red, a velvet blazer can turn a standard formal outfit into an arresting style statement. Pair it with a simple dress shirt, and you have a look that balances luxury with subtlety, providing a visually appealing richness without being overwhelming.
Satin Shirts: The Essence of Sleek Sophistication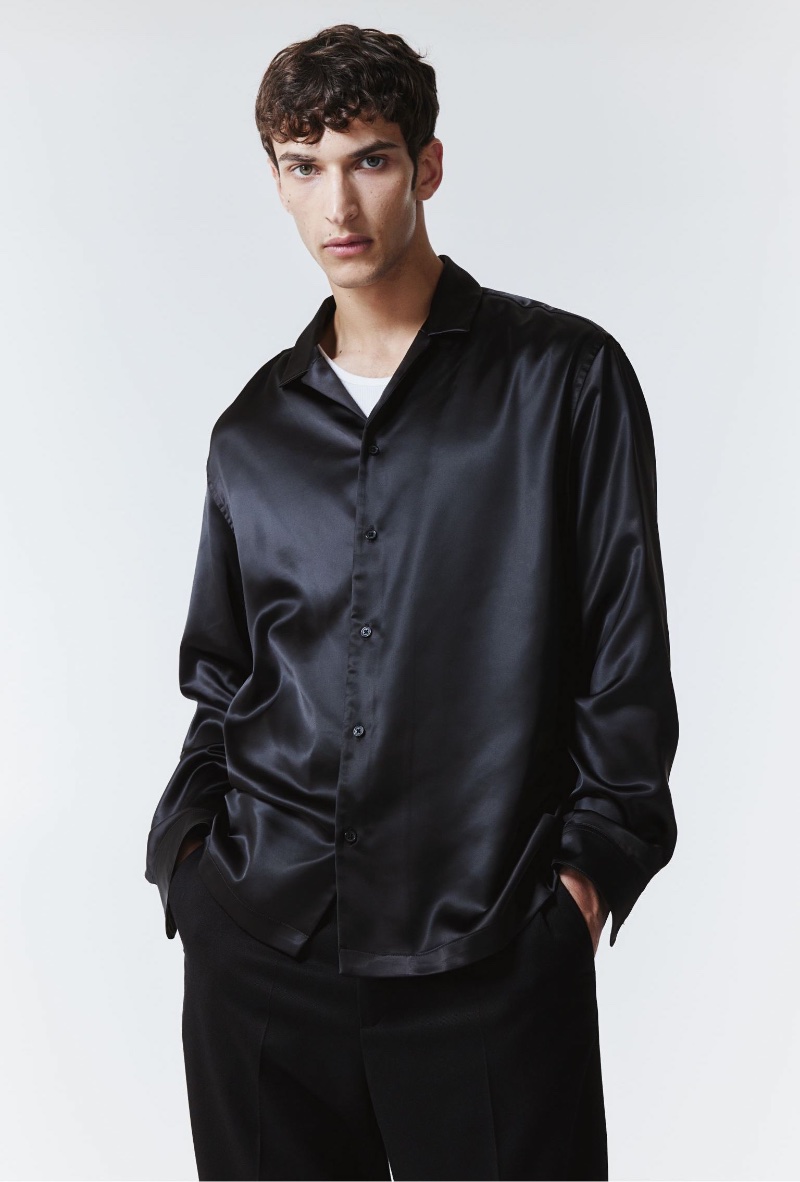 For those interested in a modern, streamlined look, satin shirts offer an unparalleled sleekness that elevates your ensemble. The fabric's reflective quality captures the essence of New Year's Eve—a night alive with lights and expectations.
A satin shirt pairs wonderfully with a structured blazer, creating a contrast of textures that enriches your overall appearance. The effect is undeniably refined yet infused with a hint of festive glamour.
Wool Trousers: The Foundation of Comfort & Style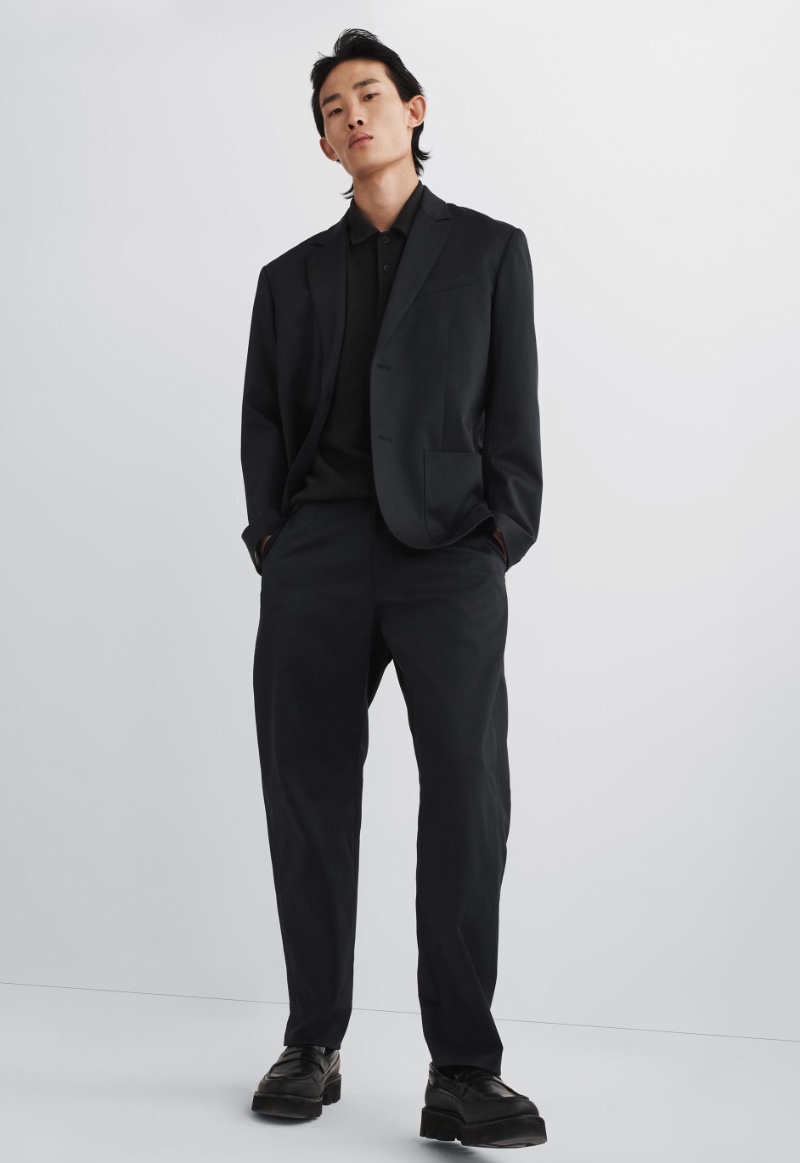 Amidst the extravagance that often characterizes New Year's Eve attire, the understated elegance of wool trousers offers a counterbalance. These provide a comfortable yet stylish foundation that can harmonize with more opulent elements like a velvet blazer or satin shirt.
Opt for a tailored fit that sits nicely on the waist and falls cleanly over your shoes. The result is a balanced look that not only appears polished but also offers the comfort necessary for an evening of celebrations.
Footwear: Step into the New Year with Poise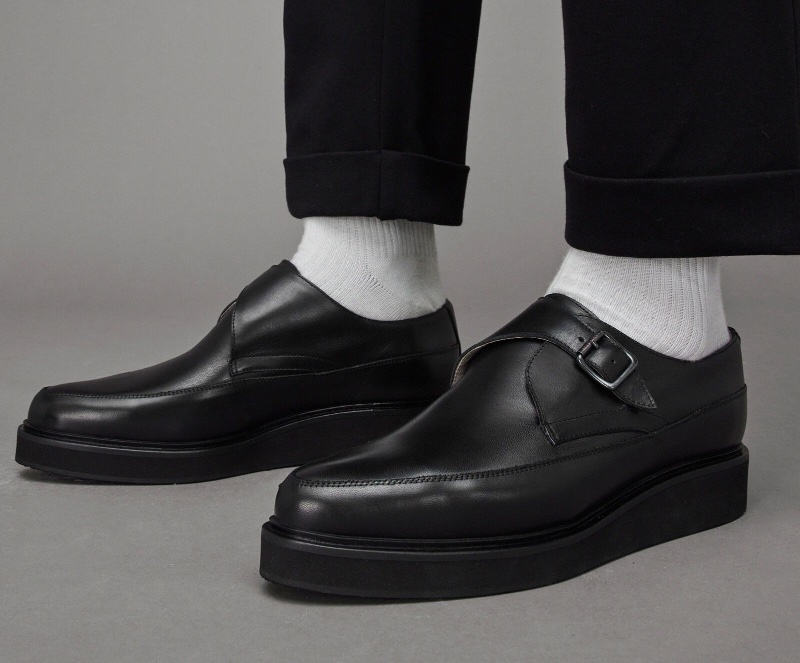 Footwear is often considered the finishing touch in fashion, yet its influence is far from marginal. The right pair of shoes can elevate an outfit from good to exceptional, functioning as both an aesthetic and practical component of your New Year's Eve ensemble.
Patent Leather Dress Shoes: High Gloss for High Stakes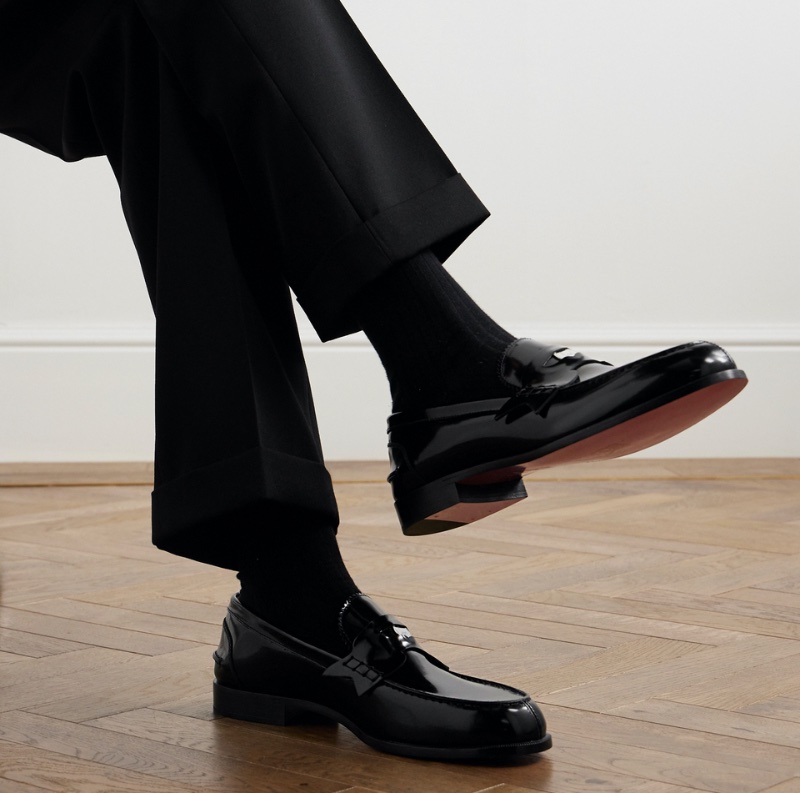 If you're attending a formal gala or any event where the dress code leans toward the sophisticated, patent leather dress shoes are your go-to option. Their high-gloss finish imparts an air of refinement and is particularly apt for occasions where you're clad in a tuxedo or a sharply tailored suit.
Be it an Oxford or a Derby, the polished luster of patent leather is the epitome of formal elegance, offering an ideal counterpart to luxurious fabrics like velvet and satin in your outfit.
Stylish Loafers: Relaxed Refinement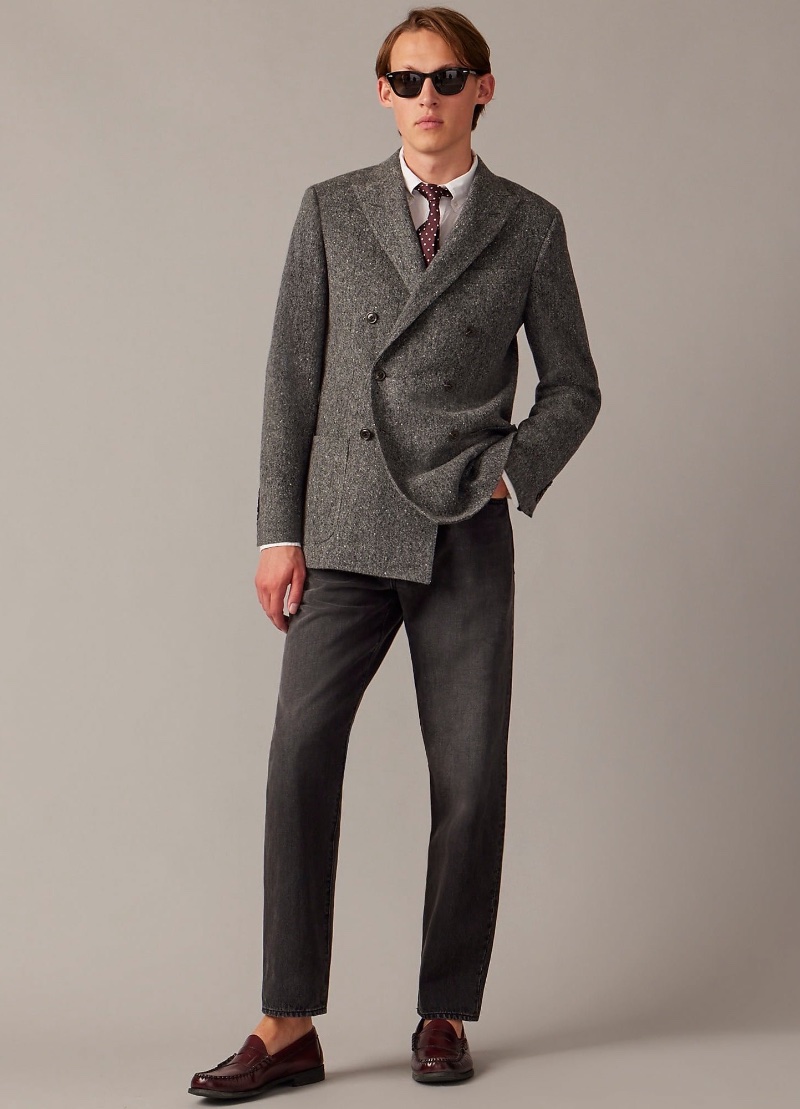 For occasions that call for a chic yet relaxed dress code, such as a house party or an intimate dinner, stylish loafers hit the sweet spot. With their slip-on design, loafers offer ease and comfort without sacrificing aesthetic appeal.
Opt for a pair in a classic leather finish for a versatile look, or go for a suede variation for a touch of textured sophistication. In either case, a well-chosen loafer can serve as the cornerstone of a casually elegant outfit, capturing the carefree yet tasteful spirit of the occasion.
Durable Yet Fashionable Boots: Brave the Elements in Style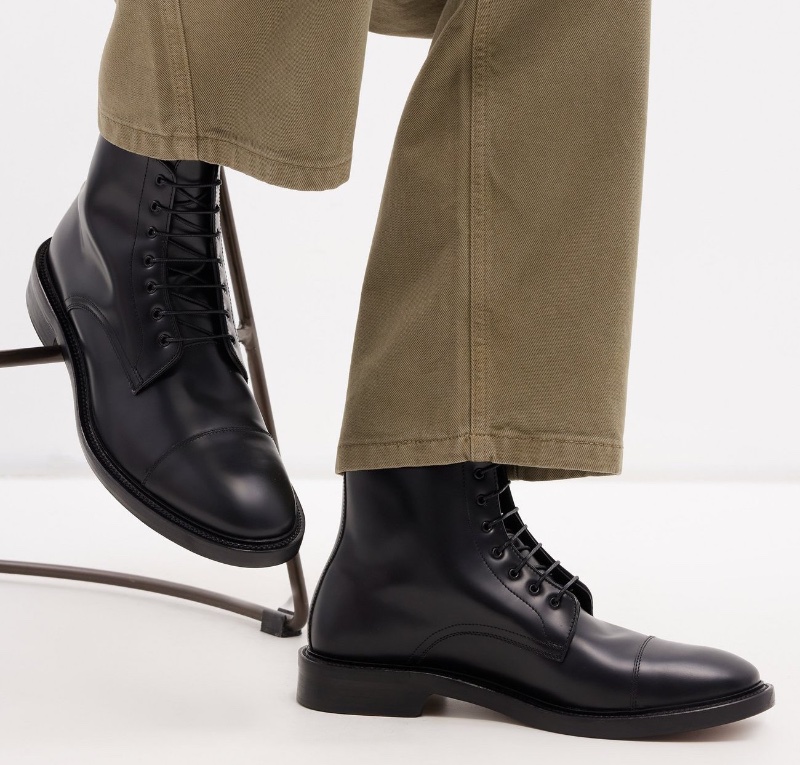 If your New Year's Eve plans include outdoor activities like public fireworks or a winter festival, a sturdy yet fashionable pair of boots is indispensable. Leather combat boots or lace-up boots can provide both durability and style, equipped to handle rough terrains and inclement weather.
Seek options combining form and function—water-resistant material, a comfortable footbed, and a design that complements your outfit. This ensures you're not only well-equipped for the elements but also poised to make a style statement.
Accessories: The Final Countdown to Flawless Style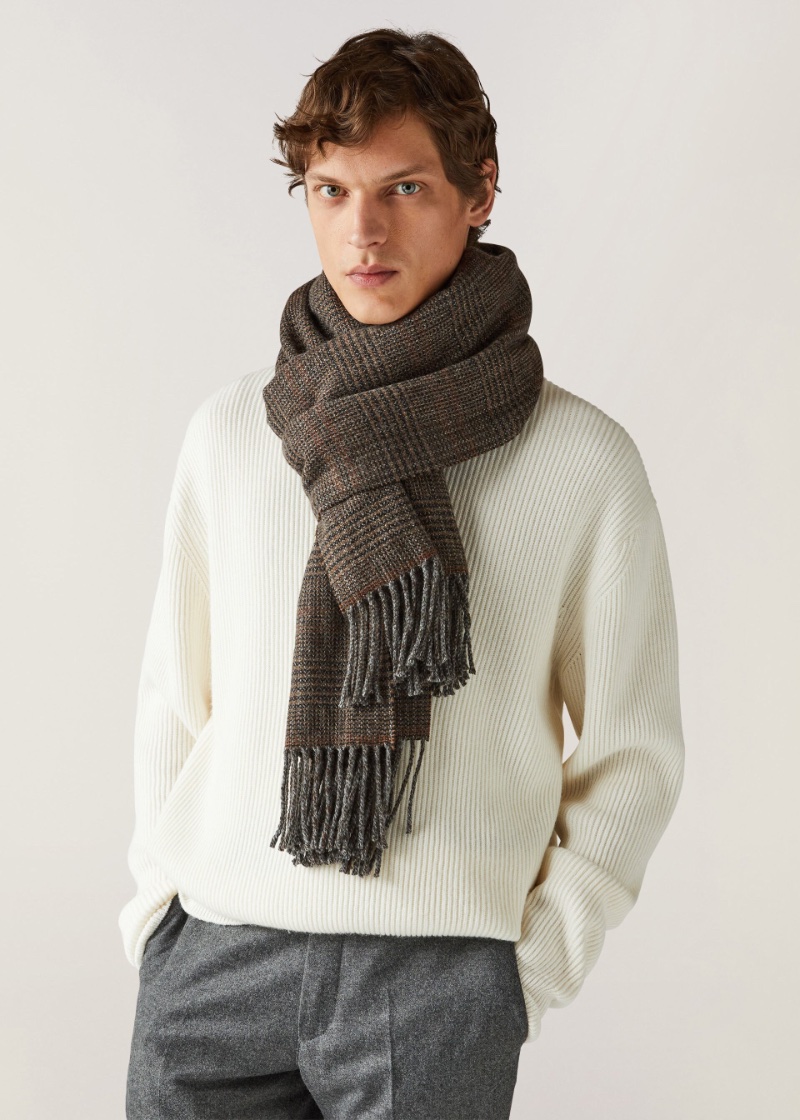 Accessories may be the most minor elements in an outfit, but they hold significant sway in defining its overall impact. Especially on New Year's Eve, when each detail can add to the celebratory atmosphere, thoughtful accessorizing is the finishing touch that elevates your ensemble from admirable to unforgettable.
Cufflinks & Tie Bars: Polished Perfection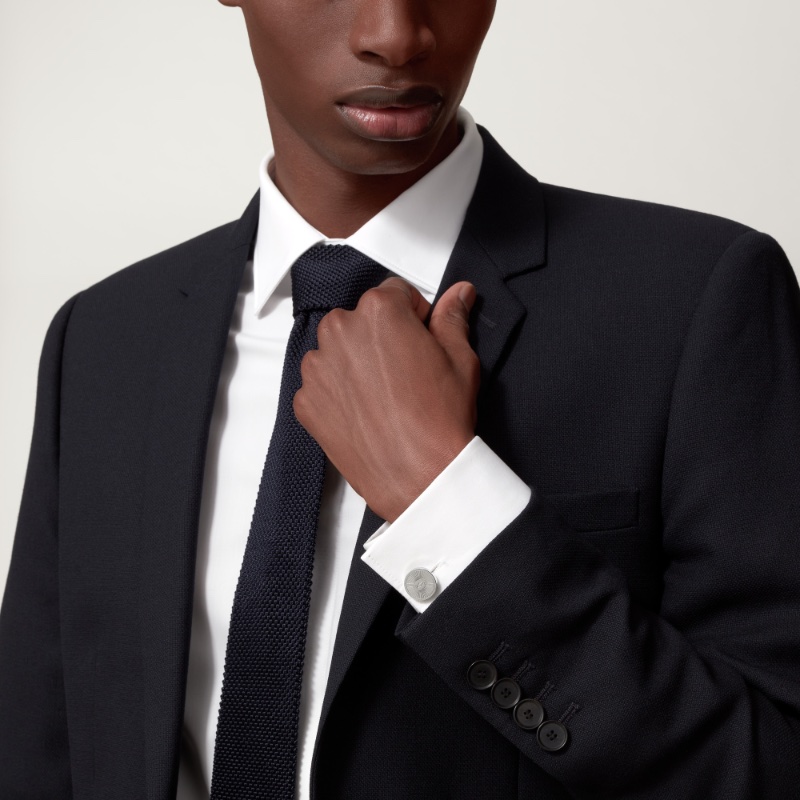 In a formal setting where every detail is scrutinized, cufflinks and tie bars can bring that extra layer of polish to your outfit. Choose pieces that complement, rather than overshadow, your attire.
For instance, silver or gold cufflinks can beautifully mirror the hues in a classic tuxedo or dinner jacket.
A Statement Wristwatch: Timing is Everything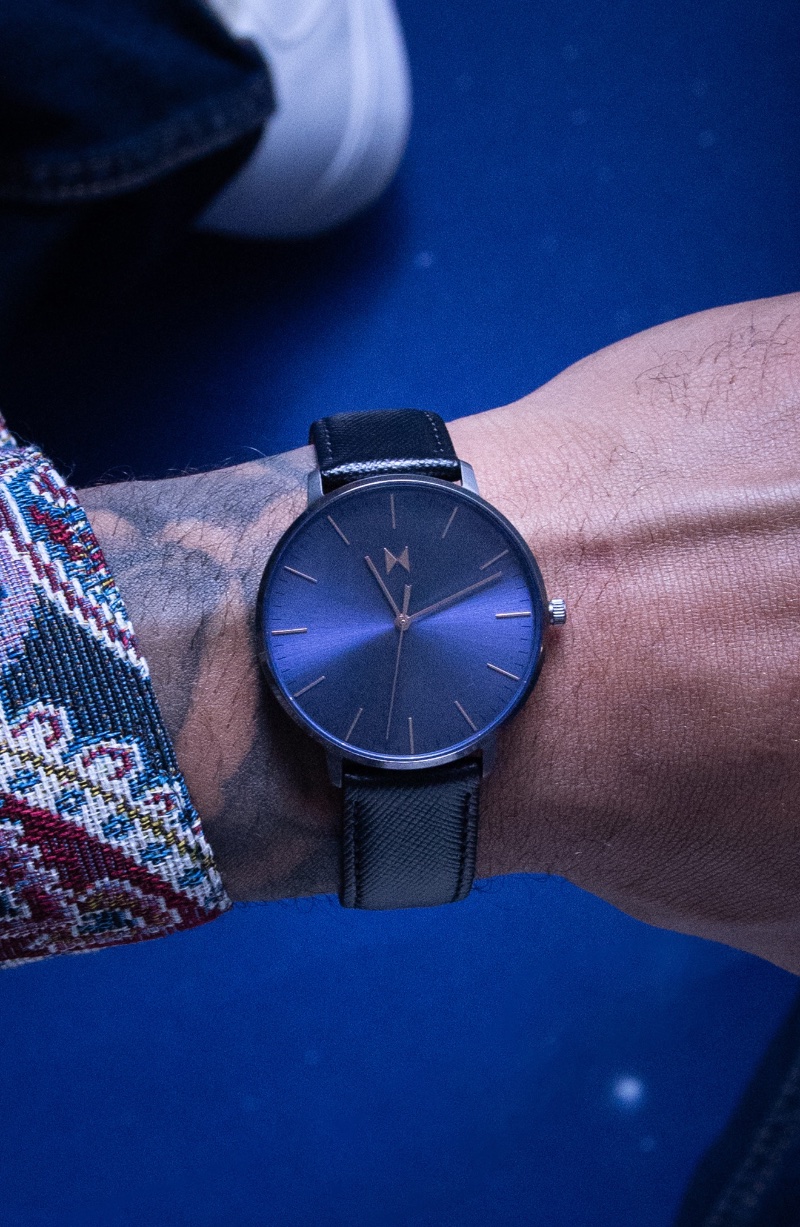 The countdown to midnight is one of the hallmarks of New Year's Eve. A sophisticated wristwatch serves a dual purpose: it allows you to keep track of time stylishly.
Go for a timepiece that aligns with your outfit—sleek and modern designs for contemporary looks and more traditional, intricate watches for classic attire.
Pocket Squares & Ties: Extra Refinement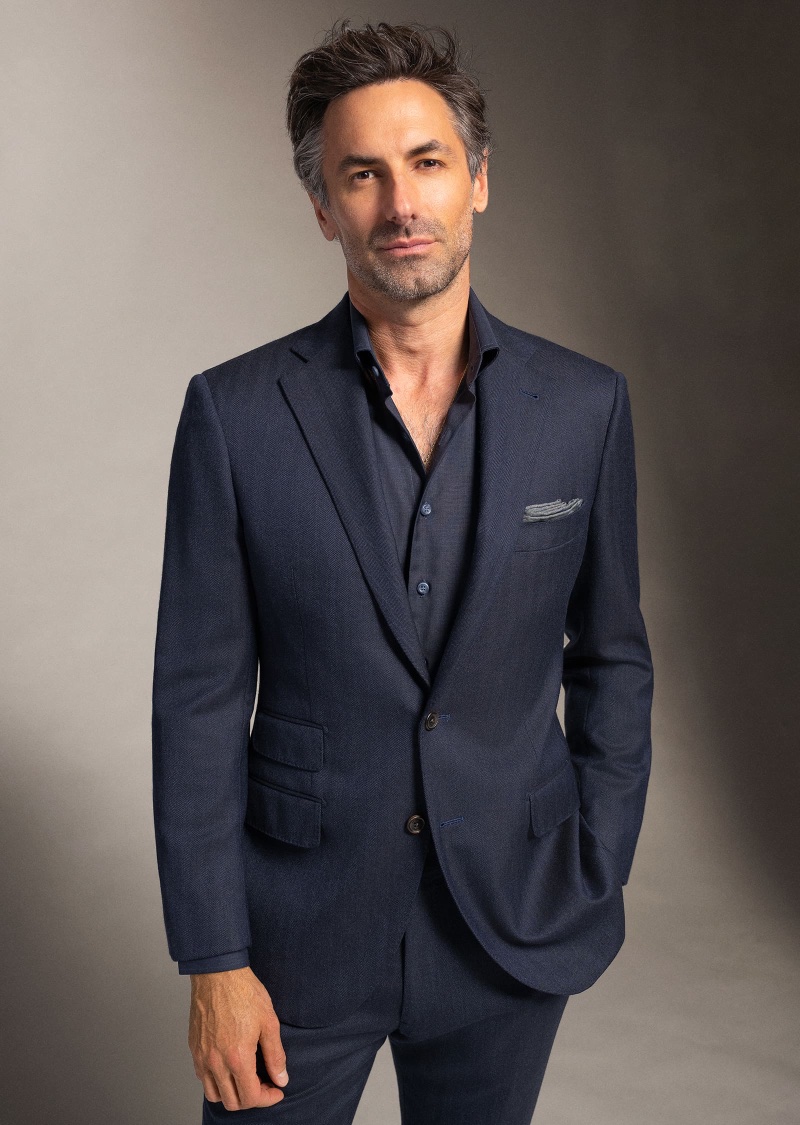 Finally, New Year's Eve is an occasion to embrace a bit of flair. Pocket squares and ties can add that much-needed pop to your ensemble. Whether a splash of metallic gold on a pocket square or a subtly patterned tie, these elements can bring a spirited touch to your look without overwhelming it.
Final Thoughts: NYE Outfits for Men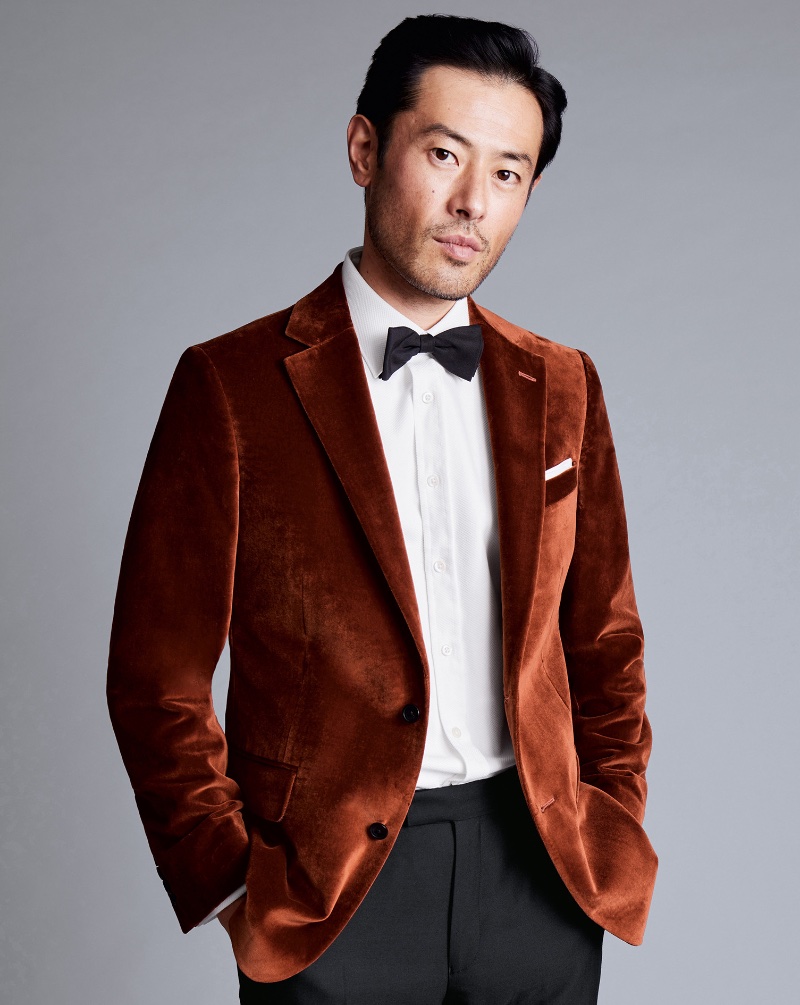 As the final moments of the year wane and the allure of a fresh start beckons, your choices in your New Year's Eve attire mirror the aspirations and reflections you carry into the year ahead.
While your outfit may serve as an elevated expression of your everyday style, let it not be the sole judge of your worth or destiny. Whether you choose the glamour of a velvet blazer or the understated elegance of well-fitted wool trousers, remember that style is a fluid entity—personal taste meets communal celebration.
So, as you step confidently into a new chapter, may your New Year's Eve ensemble serve as both an homage to the year that's passed and a welcoming embrace of the promise that lies ahead.