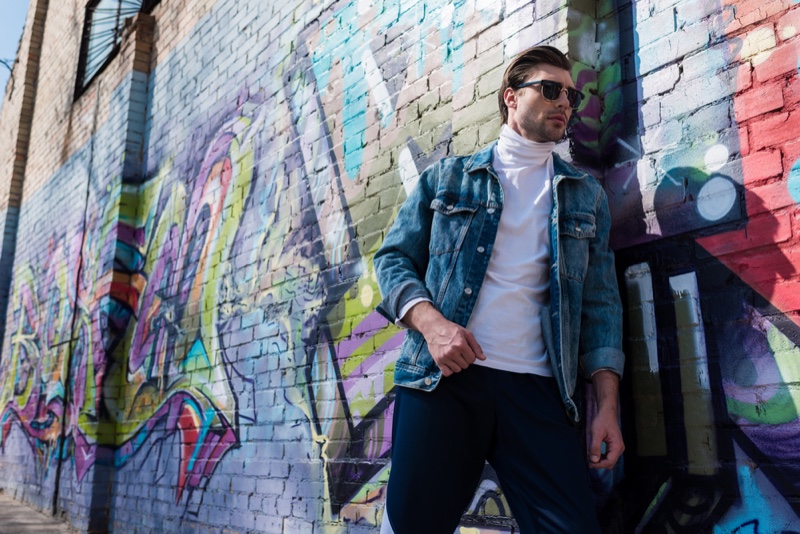 It's hard to ignore the denim jacket when we speak about fashion, thus, an accurate pick from Top Men's Jackets. It's been in style for a long time and it doesn't seem like it's ever going away. As a matter of fact, it's being revamped and restyled over and over, and has become more than suitable to wear all year round. The denim jacket is so iconic that even a basic choice, when styled right, can be a versatile fit for every weather. Although it's difficult to imagine a man's wardrobe without it, still, whether or not you do have one, this article will divulge what denim jackets are good investments, as well as how to style it up, and look fashionable, for every season.
Styling up your denim jacket for all seasons
The Spring Denim Experience
Spring is a transition period from a very cold winter to a very hot summer, and what better jacket to transit with than a denim jacket? It's stylish, fun, and warm enough to lock out the chilly air. The lightness of spring allows for different vibrant or neutral color choices, such as white, navy blue, light brown, black, etc., for a fashionable spring denim experience – even for a date.
Here are a few suggestions;
a) Match a light blue denim jacket with a pair of black leather pants, for a polished look, layered with a white hooded sweatshirt, or a black turtleneck, on the inside for extra warmth.
b) Match a navy blue denim jacket with a pair of black chinos, layered with a plain white button-down shirt and a black necktie on the inside, for a smart look.
c) Match a white sherpa denim jacket with a pair of beige chinos, layered with a round neck white t-shirt, or a white button-down shirt, on the inside, to look clean and sleek.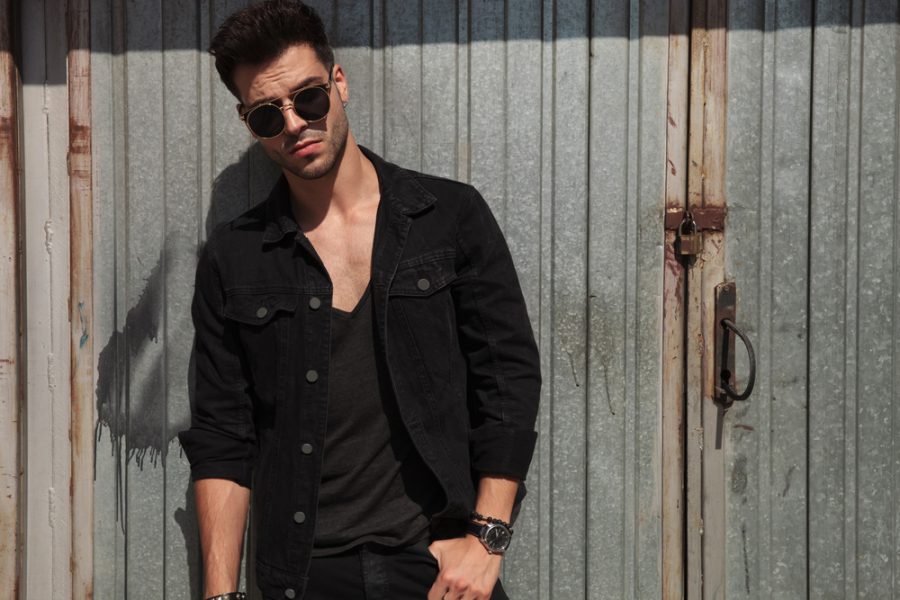 The Summer Denim Experience
It's hot, but even in the heat; you can get the stylish denim experience, because, no matter what you wear in the summer, a denim jacket will upgrade your total look from basic to spectacular. It's appropriate to match with shorts, vests, distressed jeans, chinos, etc., and since it's the summer, every color goes. You also have lighter denim jackets as an option, as well as denim shirts.
What's particularly interesting about styling up denim for the summer is the convenience, since you can skip all the layers of clothing, throw on a light jean jacket, and still look stylish without overthinking it. More so, you can simply take it off when it's too hot – it also makes for a good arm or shoulder accessory. All these you can achieve without affecting the goal for getting dressed in the summer, which is to keep things simple, light, free and fresh.
The Autumn Denim Experience
During the fall, we're getting ready for the coming winter. The air is cold and moist, it rains, the leaves are losing their color, and the sun shows up occasionally without bringing much warmth. More so, everyone is focused on the outfit to wear for the Halloween, and so, not much thought is given to the everyday look, forgetting that, the denim jacket can add some vibrance to an autumn day.
To get the best autumn denim experience, here are a few suggestions;
a) Match a blue denim jacket with a pair of tanned cotton chinos, layered with a cream turtleneck, or beige hooded sweatshirt, on the inside, to give yourself a vibrant look.
b) The denim on denim look is also a top autumn pick, if you're going for a multi-occasion, smart, or date-appropriate look, layered with a t-shirt, or a sweatshirt, on the inside.
c) A black denim jacket, which may or may not be sherpa-lined, can also go over your corporate (office) wear, and you get to look serious, yet fashionable.
The Winter Denim Experience
When styling up a denim for winter, we recommend the Sherpa Denim Jacket, which you can have in multiple colors – white, blue, black, tanned etc. The winter is really chilly, foggy and frosty, and so, most of the time we aim for warmth, and not style. However, if you layer a sherpa denim jacket with hoodies, sweatshirts or turtleneck sweats, on the inside, and match with sweatpants, chinos, leather pants, etc., both concerns will be successfully addressed.
The versatility of denim jackets will make them endure in fashion for the long term, more so, investing in them can keep your style effortless and fresh for every season. Enjoy the denim experience!