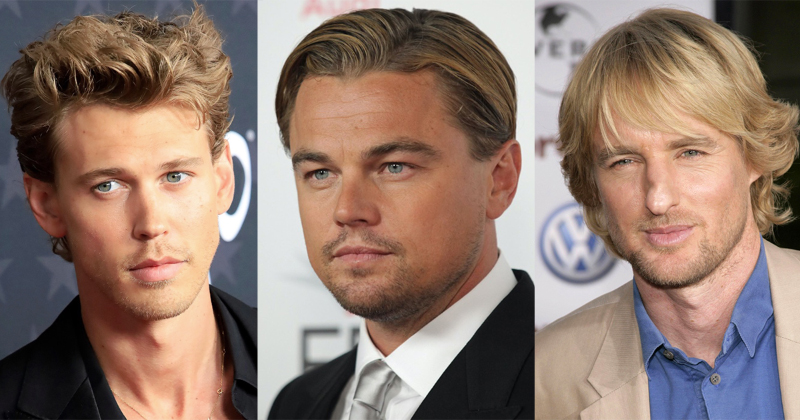 As the allure of the silver screen stretches across generations and cultures, the magnetism of blonde actors remains a quintessential element of Hollywood's appeal. Among this ensemble of golden-haired talents are iconic names that have transcended mere celebrity, embracing roles that showcase their striking features and profound artistic depth.
From the chameleon-like performances of Brad Pitt to the Nordic charm of Alexander Skarsgård, these actors embody a wide array of talent and versatility that defies the limitations often stereotypically associated with their hair color.
Blonde Actors
In the kaleidoscope of blonde male actors, the range of shades is surprisingly nuanced—contradicting the simplistic narratives often reserved for blonde men in popular culture. Names like Jude Law and Leonardo DiCaprio have dabbled in hair colors ranging from sandy to almost brunette, confounding easy categorization.
This intricacy mirrors their career choices, where they've excelled in roles that require complex character development, from the enigmatic to the morally ambivalent.
Aaron Eckhart: The Enigma of Heroes & Villains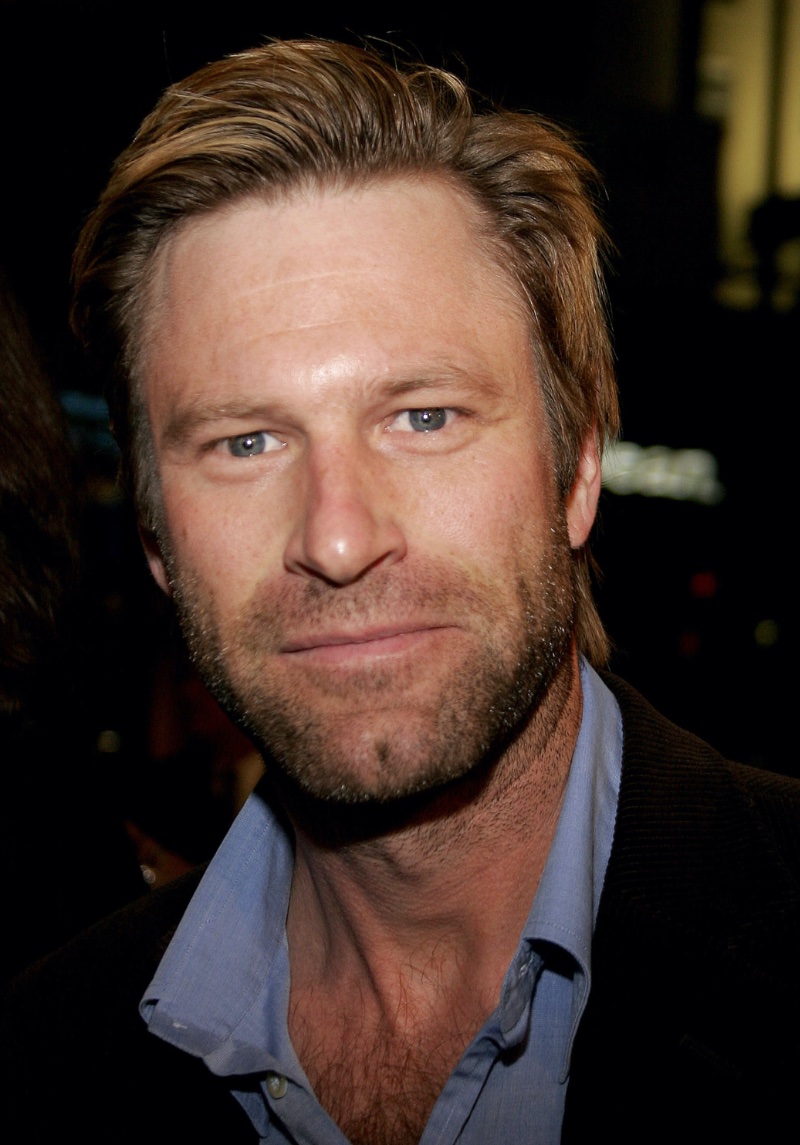 Aaron Eckhart commands attention in every frame, whether portraying a disfigured villain in The Dark Knight or a self-assured spokesperson in Thank You for Smoking. His roles often blur the lines between good and evil, giving him the space to explore the complexities of his characters.
Eckhart's compelling performances make even morally ambiguous characters relatable. This knack for nuanced portrayals manifests in a career oscillating between blockbuster hits and thought-provoking indies like In the Company of Men.
His ability to breathe life into multifaceted characters while keeping audiences guessing solidifies him as an actor whose impact transcends genre limitations.
Alex Pettyfer: A Beacon of Raw Talent & Charisma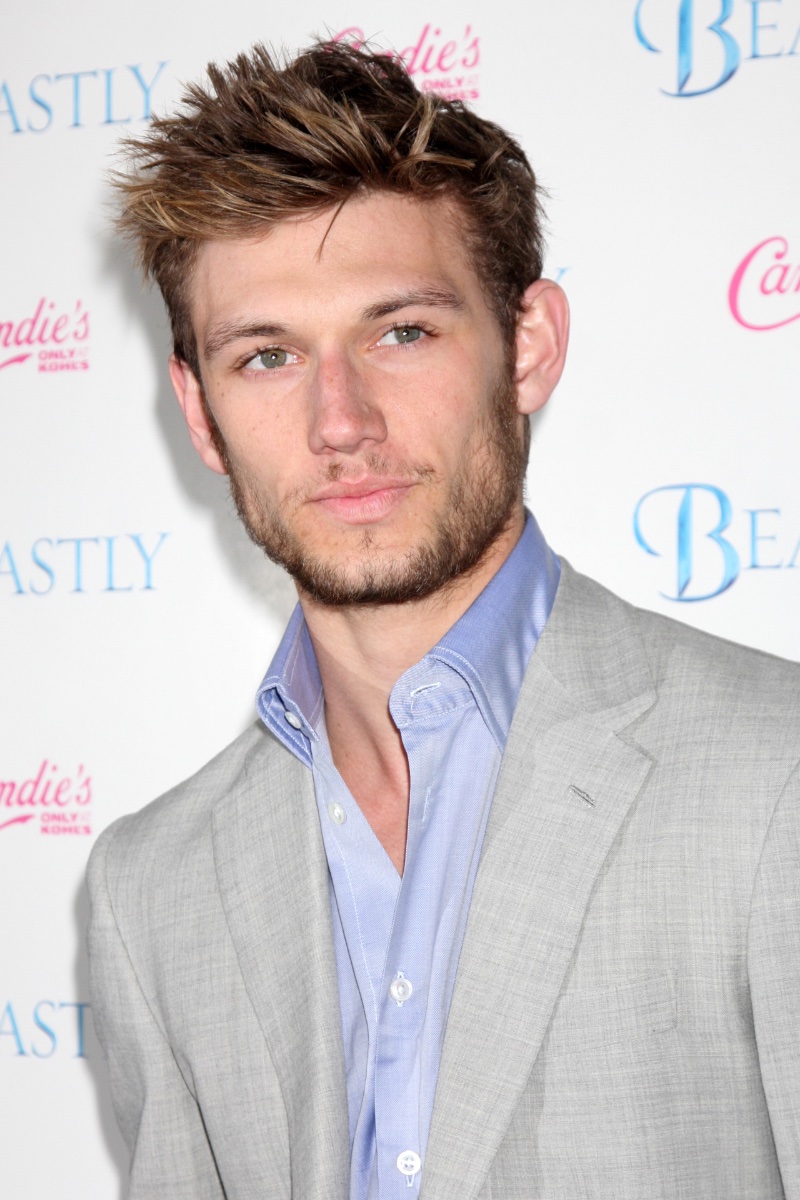 Alex Pettyfer may not occupy the same echelons as some cinematic heavyweights, but he emanates a raw talent and charisma that is hard to ignore. Making an indelible impression early in his career, he captivated audiences as the enigmatic teen spy in Alex Rider: Stormbreaker and later as the troubled romantic lead in Beastly.
While his trophy cabinet may not yet rival those of more established actors, Pettyfer has proven himself as a compelling screen presence capable of carrying a film. His acting style combines vulnerability with a dash of intensity, showcased in films like I Am Number Four and Endless Love.
What makes Pettyfer intriguing is his choice of roles that oscillate between the dramatic and the romantic, leaving room for artistic growth. The actor's particular blend of intensity and charm suggests that his arc in the film industry is still in ascension, cementing him as a blonde talent worth watching.
Alexander Ludwig: Versatility in TV & Film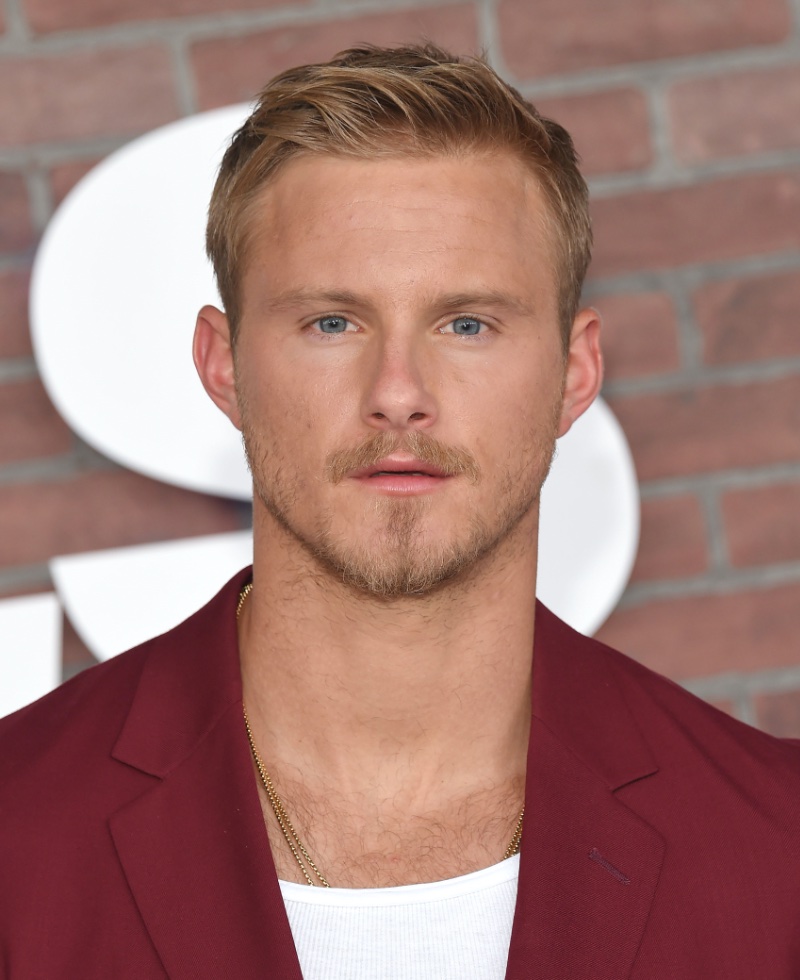 Alexander Ludwig initially captured attention as the villainous Cato in The Hunger Games but quickly moved beyond the arena of young adult dystopias. Turning his talents to the action-packed historical drama Vikings, Ludwig showcased an acting range that extends from menacing to noble.
He's dabbled in comedy, drama, and action, revealing a malleable talent capable of embracing diverse roles. With each new project, whether the comedic Bad Boys for Life or the heart-pounding Swerve, Ludwig proves his adaptability, marking him as an actor with a promising future in many genres.
Alexander Skarsgård: Nordic Charm, Hollywood Appeal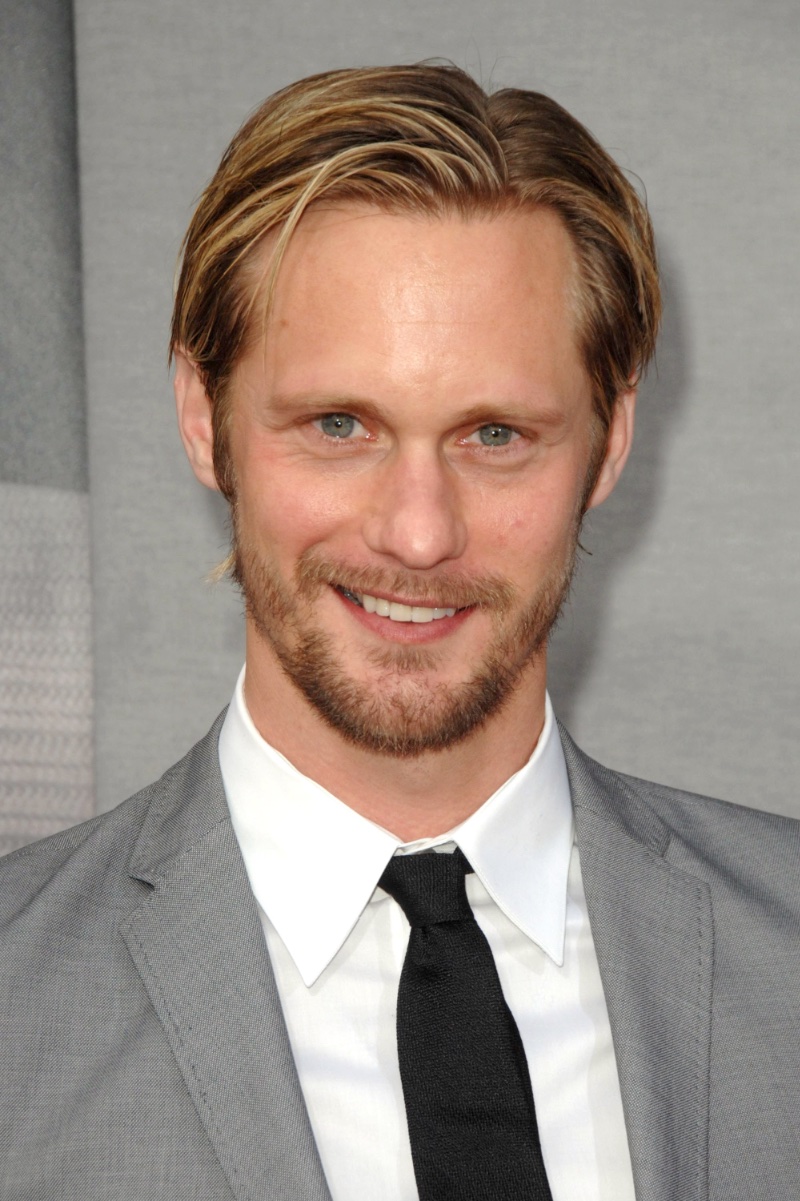 Alexander Skarsgård captured the zeitgeist with his compelling performance as Eric Northman in the television series True Blood. The role brought a different dimension to the vampire trope, showcasing his ability to imbue charisma into dark characters.

The actor has diversified, taking on complex characters in movies like The Legend of Tarzan and Big Little Lies. Skarsgård's gift for imbuing roles with a subtle intensity has become a trademark, making him one of the industry's most sought-after talents.
Austin Butler: From TV Stardom to Silver Screen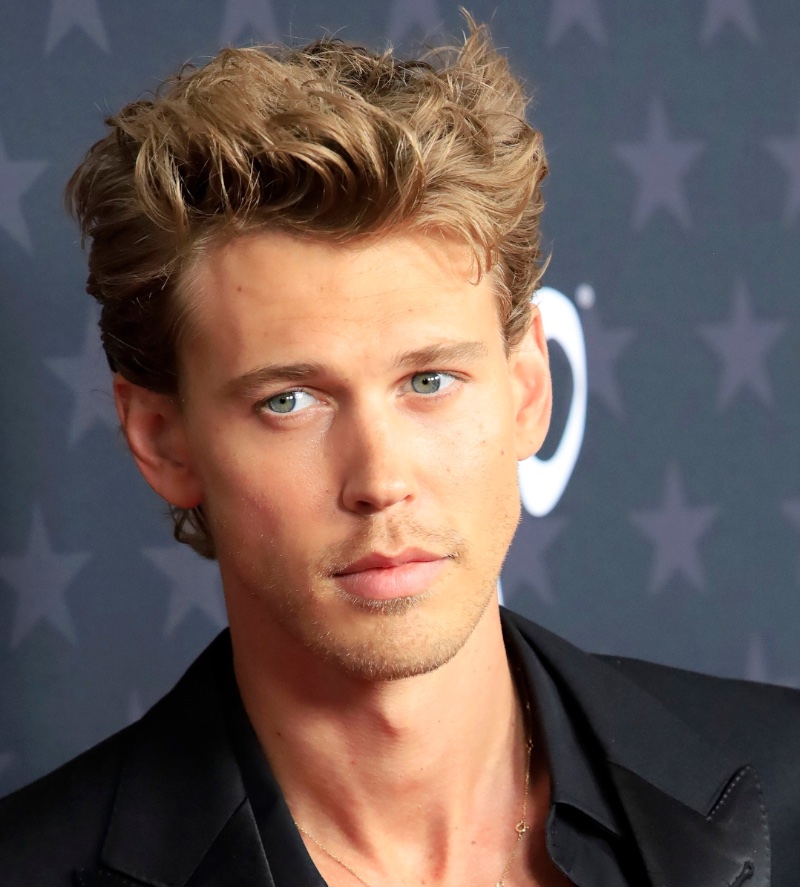 Austin Butler gained initial attention through roles in popular TV shows like Zoey 101 and The Carrie Diaries. These roles established him as a youthful presence, capturing a young audience's hearts.
Recently, with a transition to film roles, including a well-received portrayal of Elvis Presley, Butler appears to be on the brink of broader stardom. This transformation reveals his potential for long-term success across multiple platforms, from TV dramas to blockbuster films.
Ben Foster: A Force in Independent & Mainstream Cinema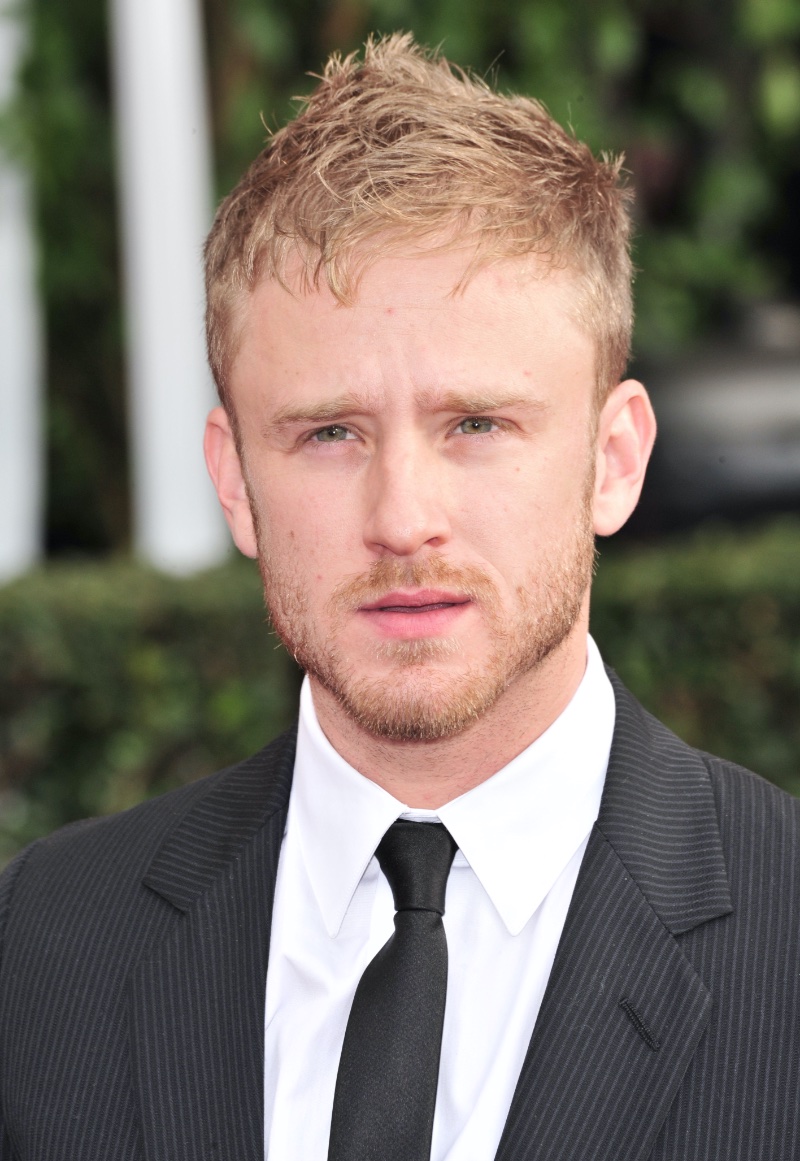 Ben Foster is an actor who doesn't shy away from the intricate and the intense. With standout roles in independent films like Hell or High Water and blockbuster hits like X-Men: The Last Stand, Foster is a rarity in Hollywood: a talent that straddles multiple genres without compromising depth.
His commitment to his craft is visible in the vast array of characters he portrays, each more complex than the last. Foster's forays into different genres while maintaining his artistic integrity earmark him as a distinctive talent, ever-evolving in his approach to storytelling.
Brad Pitt: An Icon of Versatility & Depth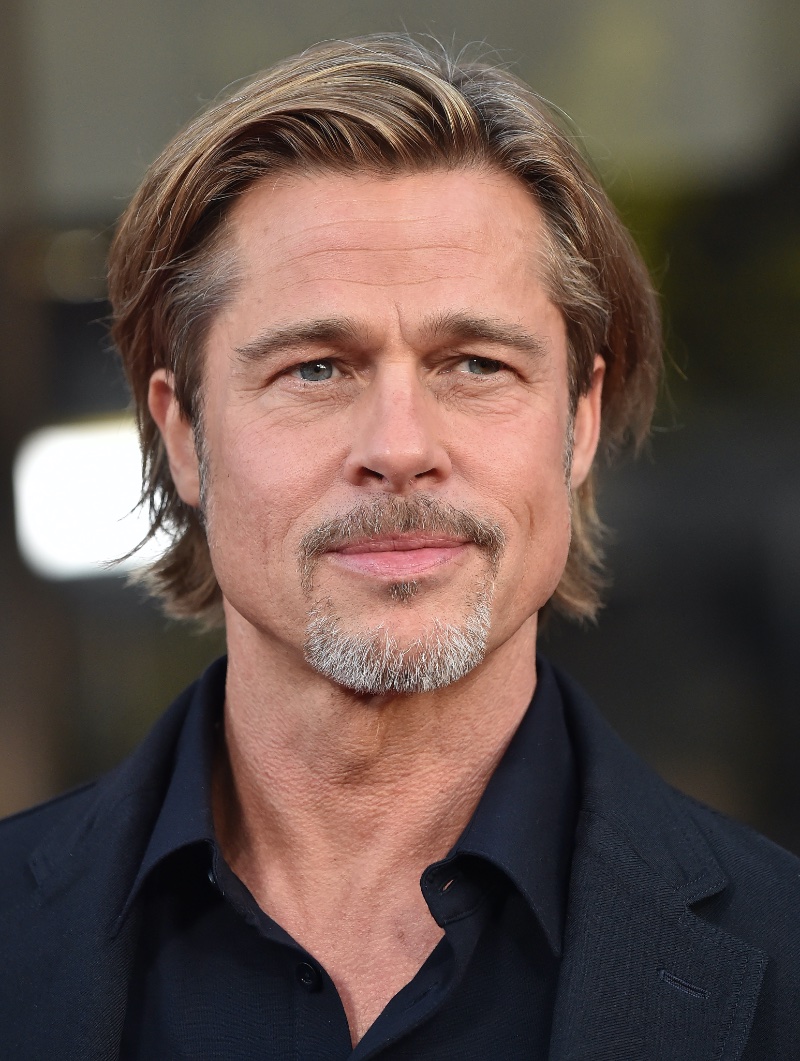 Brad Pitt exemplifies the rare blend of flexibility and ageless allure. Not only does he captivate with roles like the slick trickster in Ocean's Eleven or the thoughtful rebel in Fight Club, but he also keeps us guessing with his ever-changing haircuts—a feature that might as well be a co-star in his movies.
This multi-award-winning talent embodies the rare intersection of critical acclaim and mass appeal, creating an enduring legacy in Hollywood. His performances often dwell in the intricacies of human emotion, as exemplified by roles in cinematic staples like Se7en and The Curious Case of Benjamin Button.
Beyond mere entertainment, Pitt has influenced broader cultural dialogues, his humanitarian efforts dovetailing neatly with his on-screen persona to extend his impact. A master of drama and comedy, Pitt demonstrates an uncanny ability to choose resonating roles, etching his name indelibly into the annals of cinematic history.
Bradley James: A Modern Arthurian Legend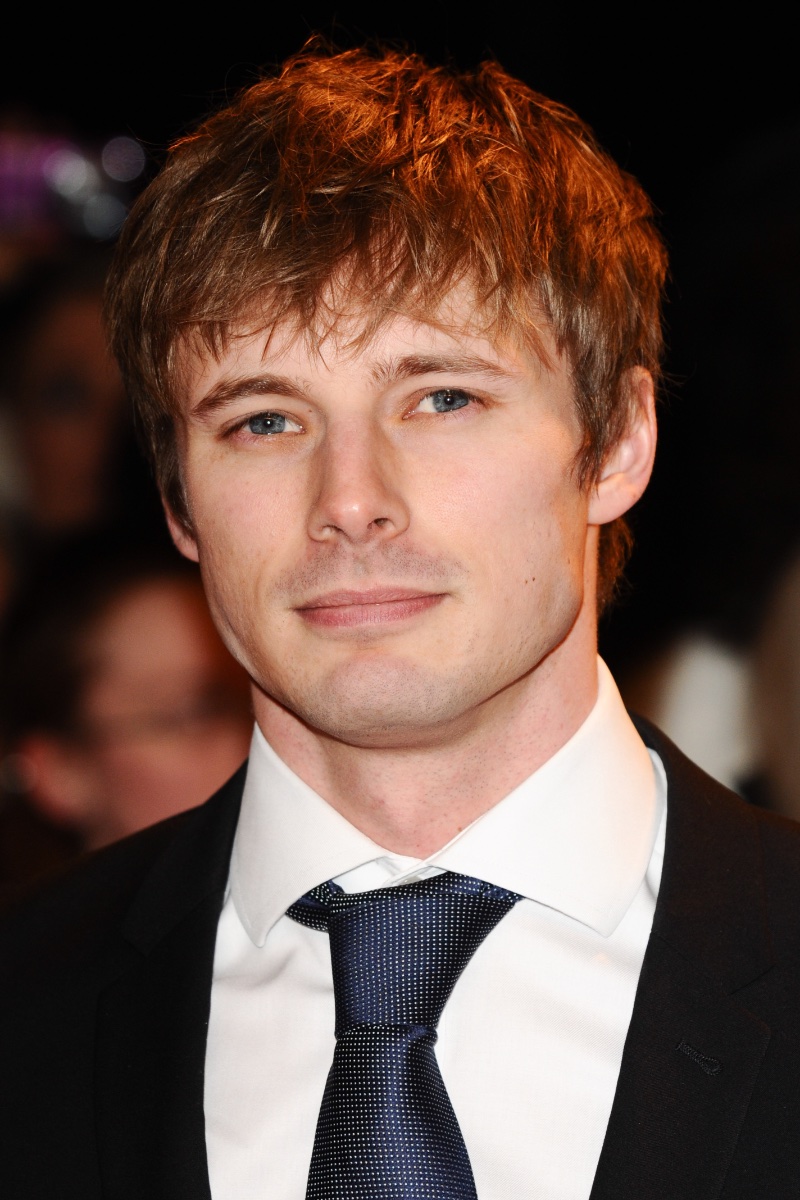 Bradley James initially enchanted audiences as the young King Arthur in the series Merlin. While this role defined his early career, his artistic reach has since expanded, notably in horror with Damien.
His versatility can't be overlooked; whether he embodies royalty or grapples with darker characters, James demonstrates an aptitude for transformation that speaks to a career with staying power.
Cam Gigandet: An Enigma in Hollywood's Diverse Landscape
Cam Gigandet might not be as universally recognized as some blonde counterparts, but he makes up for his lack of household name status in enigmatic allure. He initially grabbed attention for roles that veer toward the complex and often controversial, notably as the menacing tracker in Twilight and the compelling fighter in Never Back Down.
Though his accolades list might not be as extensive, Gigandet has carved out a distinct space for himself with solid performances that delve into the intricacies of human emotion. His acting style imbues a sense of the everyman into even the most extraordinary situations, demonstrated in films like Pandorum and The Magnificent Seven.
Chad Michael Murray: Teen Heartthrob Turned Versatile Star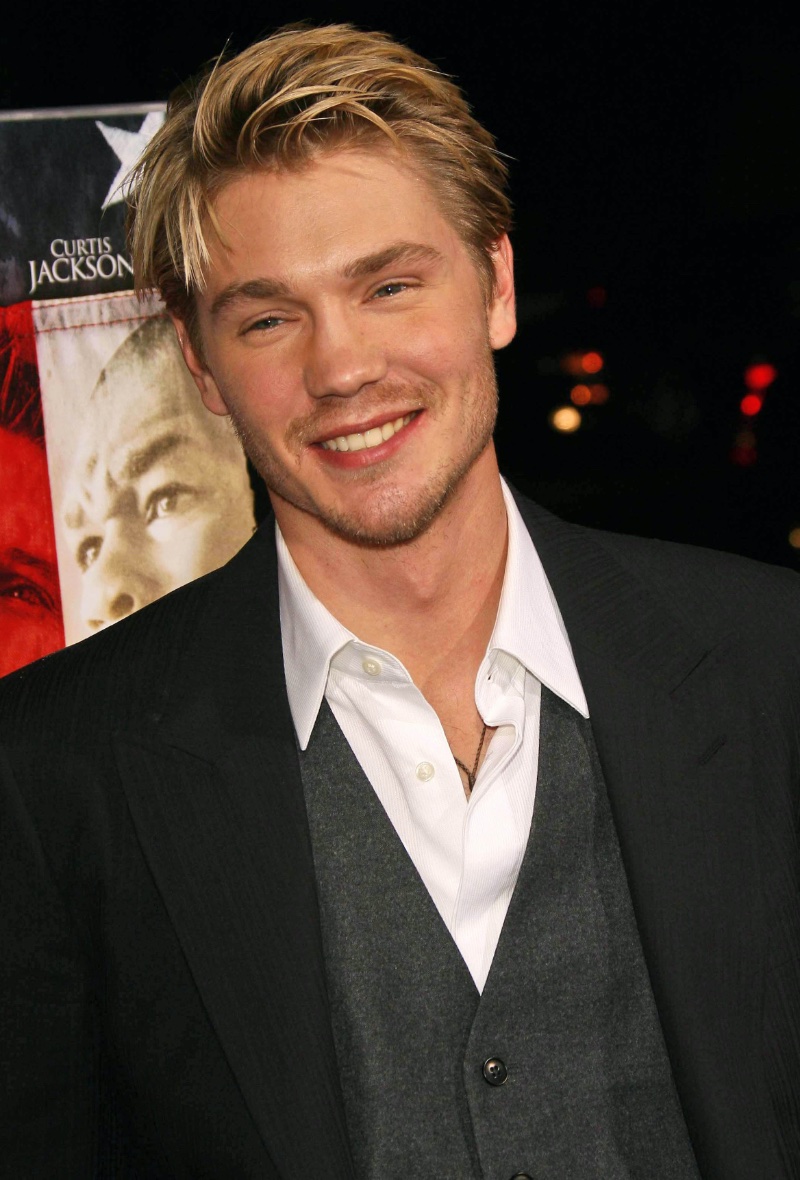 Chad Michael Murray became the face of teen romance and drama thanks to his role as Lucas Scott in the TV series One Tree Hill. The show resonated with viewers, making him a household name among a younger demographic.

Murray has gracefully transitioned from a teen icon to a more versatile performer, as seen in his roles in films like House of Wax and Fruitvale Station. His career trajectory illustrates the nuance and maturity he brings to each new role, signifying a talent that refuses to be pigeonholed.
Charlie Hunnam: A Rugged Alchemy of Talent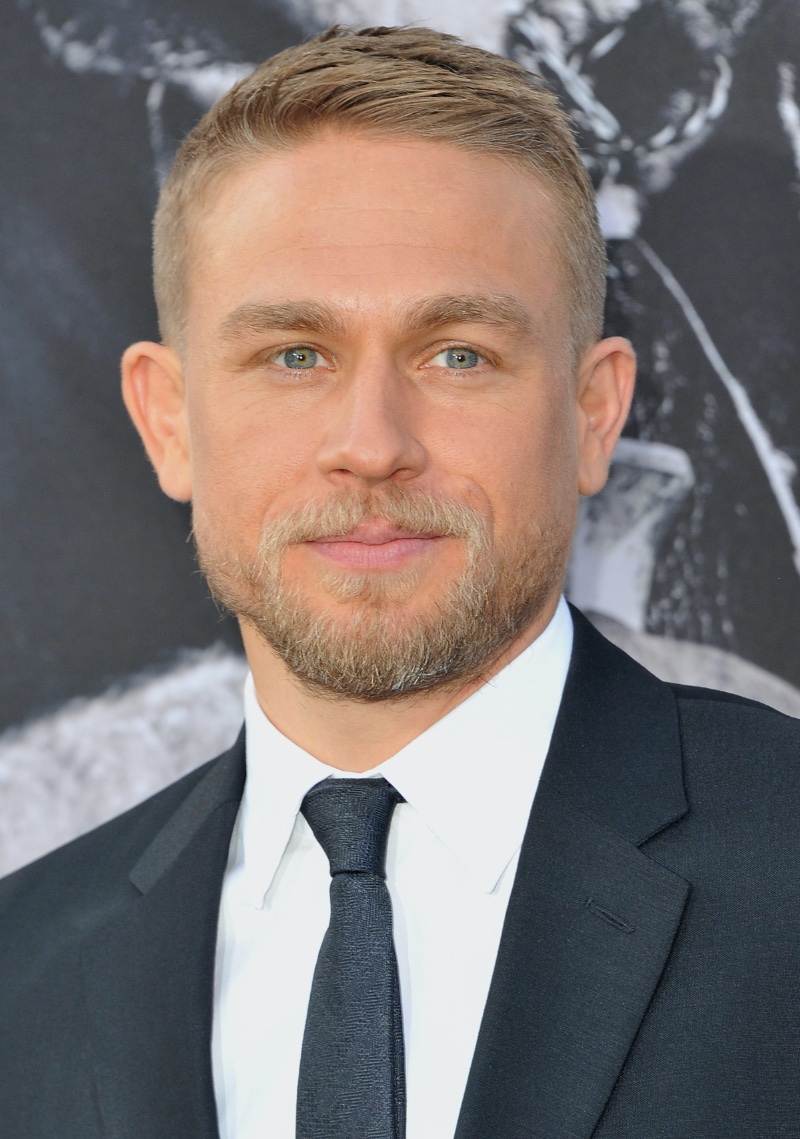 Known for his role as Jax Teller in the television series Sons of Anarchy, Charlie Hunnam's rise to fame has been as compelling as the characters he portrays. The series became the epitome of gritty drama, and his role remains career-defining.

With subsequent performances in films like Pacific Rim and King Arthur: Legend of the Sword, Hunnam exhibits an evolving range. This ability to adapt and take on diverse roles is a testament to his versatility as an actor, continually commanding audiences' attention.
Chris Carmack: From The OC to Opryland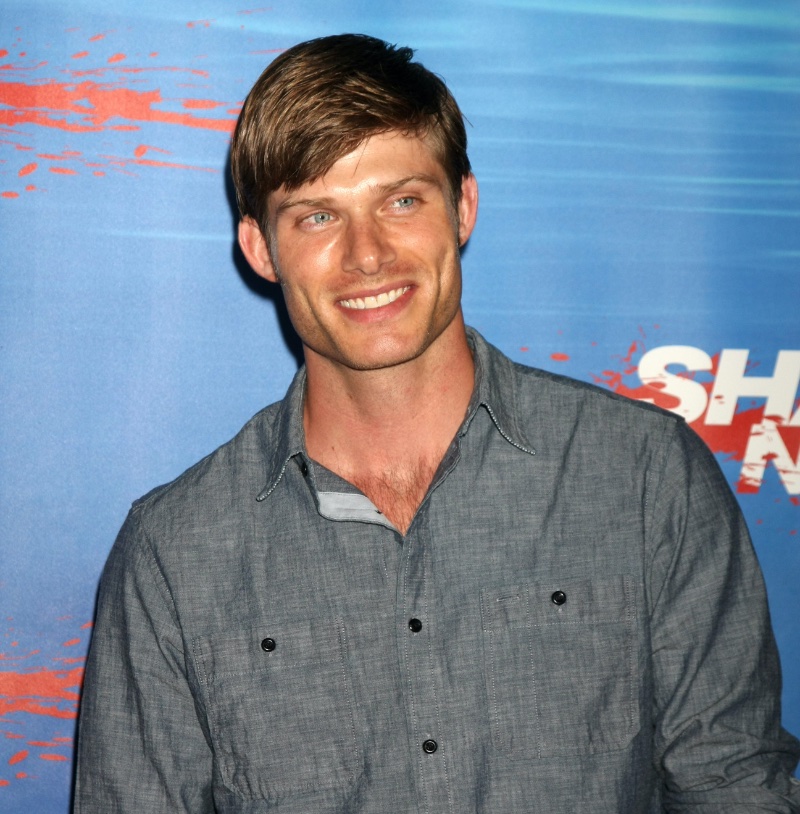 Chris Carmack first gained notoriety as the heartbreaker Luke Ward on The OC. He later took a dramatic shift to portray a musician in Nashville, proving his ability to handle diverse roles.
Beyond acting, Carmack is also a skilled musician, displaying an artistic depth that enriches his on-screen performances. His multifaceted abilities make him a compelling figure in both music and drama.
Chris Hemsworth: Beyond the Hammer & Armor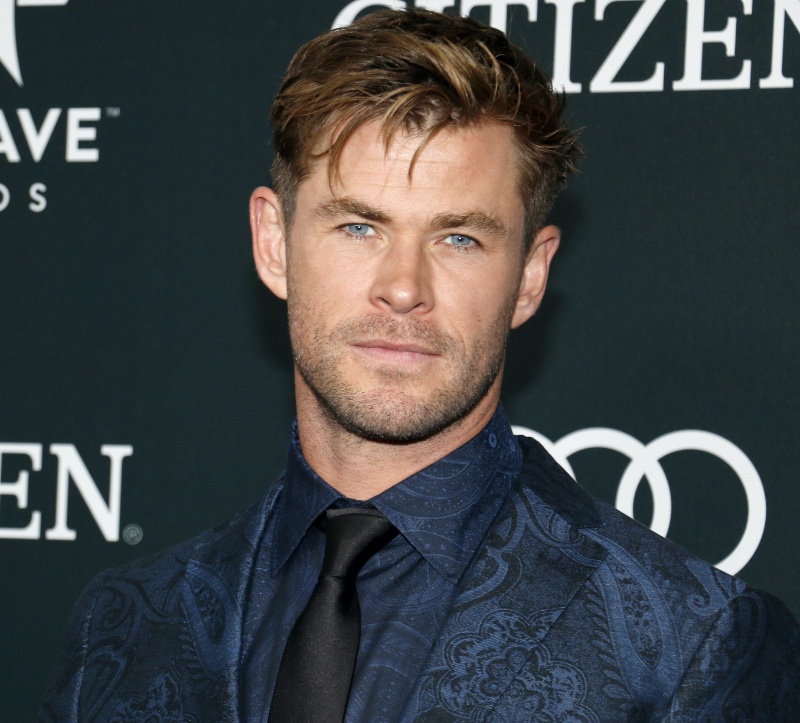 Chris Hemsworth burst onto the scene as Thor in the Marvel Cinematic Universe, but his cinematic footprint extends well beyond divine realms. Films like Rush and In the Heart of the Sea have peeled back the veneer of superhero spectacle, revealing an actor with true range.
Like his roles, Hemsworth's evolving haircuts have been a silent accomplice in his professional evolution. Whether it's Thor's long, godly tresses or Rush's sleek, practical cut, his hair serves as a nuanced character note in its own right.
It's as if each new haircut signals a fresh chapter in a career marked by its refusal to be pigeonholed, forecasting a journey that will continue to captivate us for years.
Cole Sprouse: Ambiguity in Teen Drama & Beyond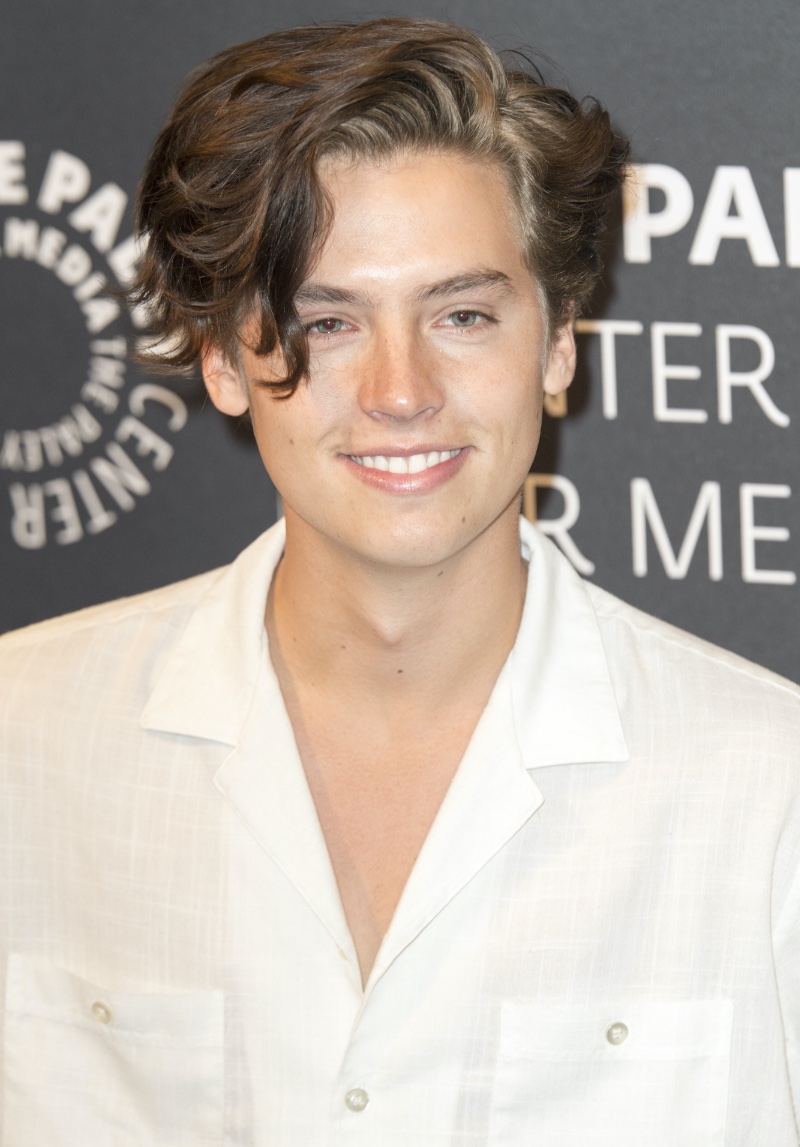 Cole Sprouse rose to fame alongside his twin brother in Disney Channel's The Suite Life of Zack & Cody, but his venture into more mature roles has captured recent attention. His portrayal of Jughead Jones in Riverdale expanded his reach, tapping into a darker, more nuanced aspect of his acting range.
Beyond the screen, Sprouse delves into photography and other artistic pursuits, further enriching his creative portfolio. His versatility in both teen-centric roles and more complex characters and his additional artistic interests suggest a career continually on the ascent.
Daniel Craig: Reinventing the Martini-Drinking Spy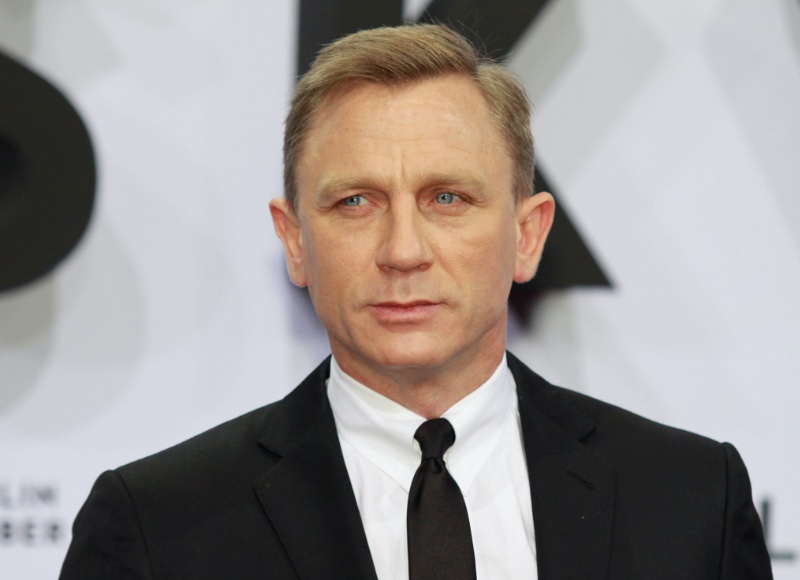 Daniel Craig breathed new life into the James Bond franchise with a grittier, darker portrayal, beginning with Casino Royale. His embodiment of the iconic spy has been revolutionary, challenging preconceived notions about the character.

Beyond Bond, Craig has displayed immense range in films like Munich and Knives Out. His versatility allows him to traverse genres and character archetypes, proving he can break away from Bond's immense shadow while remaining a luminary in the industry.
Dolph Lundgren: The Scholarly Muscle of Hollywood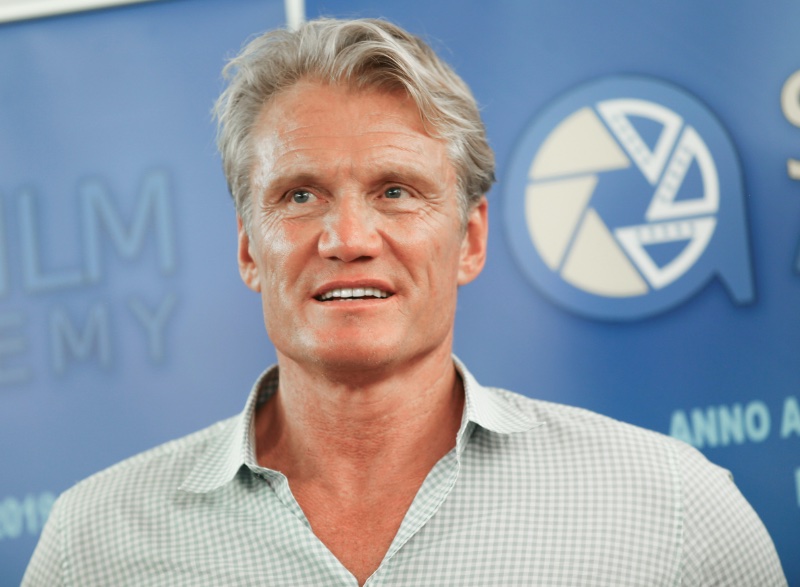 Dolph Lundgren first entered public consciousness as the towering Russian boxer Ivan Drago in Rocky IV. Quickly becoming a recognizable figure in action cinema, his roles in films like the Expendables series cemented his position as a tough guy on screen.
However, many might not know that Lundgren holds a master's degree in chemical engineering. His academic accomplishments add an unexpected layer to his cinematic persona.
He even displays a comedic side in films like Kindergarten Cop 2, making him a versatile and engaging figure in Hollywood.
Hayden Christensen: The Complex Face of Anakin Skywalker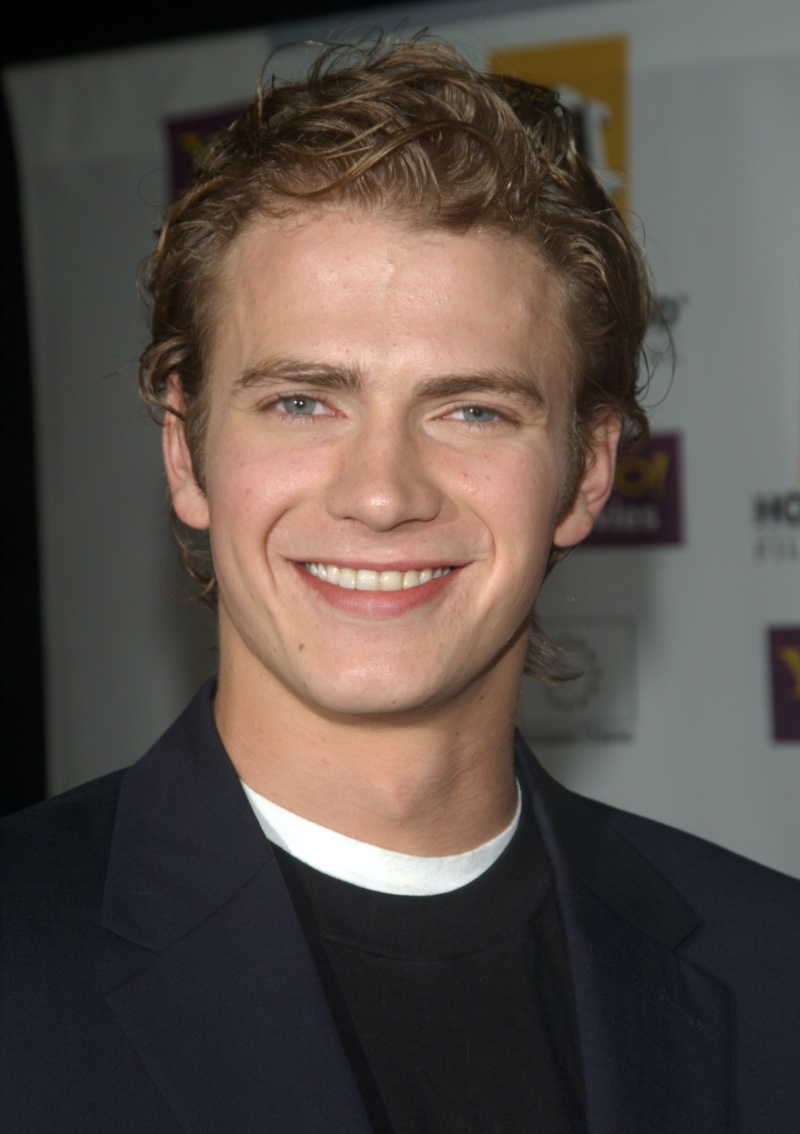 Perhaps best known for his polarizing role as Anakin Skywalker in the Star Wars prequels, Hayden Christensen received criticism and praise for his portrayal. Beyond Star Wars, however, Christensen has demonstrated considerable acting range.
Among other projects, his role in Shattered Glass showcases a capacity for complex character work, indicating his career may evolve in unexpected directions.
Heath Ledger: A Star Forever in Ascendance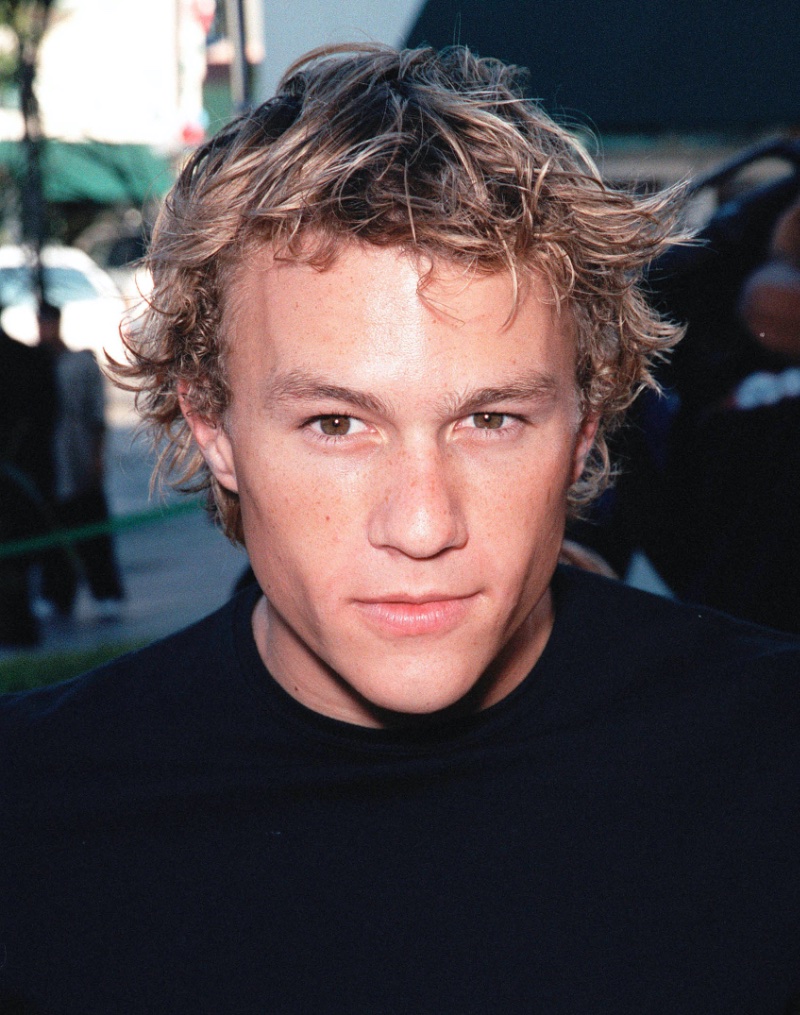 Heath Ledger's transformative role as the Joker in The Dark Knight immortalized him as one of the most brilliant actors of his generation. His performance was a high point in comic book cinema and a monumental moment in film history.

While Ledger's life was tragically short, roles in films like Brokeback Mountain and 10 Things I Hate About You further illustrate the diversity and depth of his talent. His ability to masterfully inhabit various characters makes his legacy one that continues to captivate and inspire.
Ian Ziering: Beyond the Shores of Beverly Hills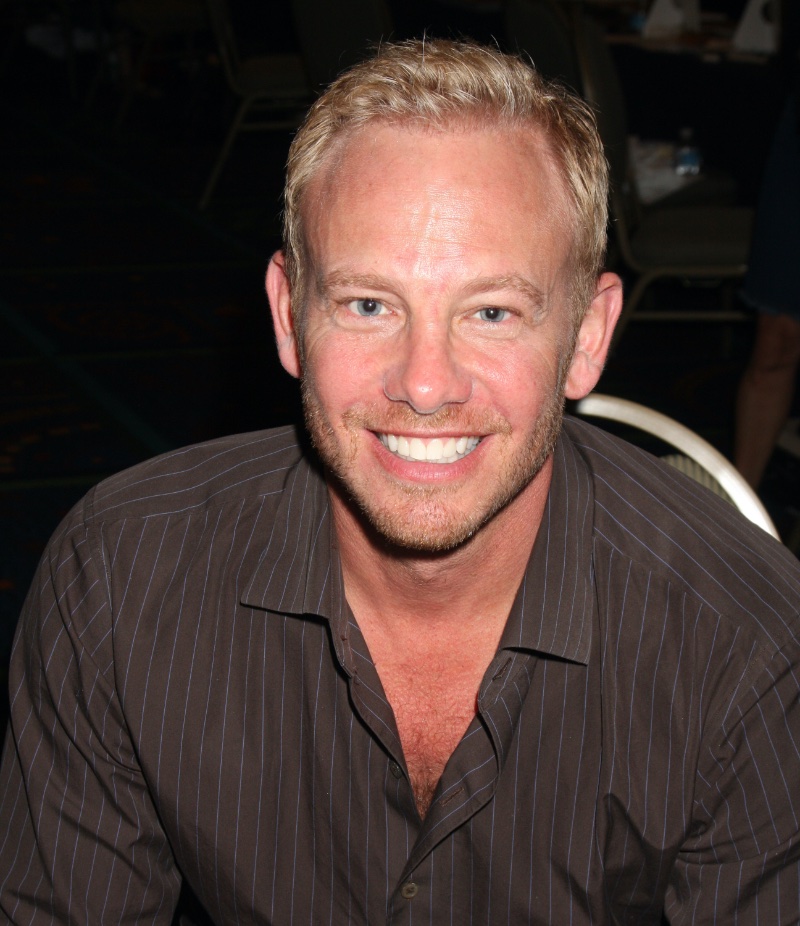 Ian Ziering initially gained fame as Steve Sanders on Beverly Hills, 90210. While this role set his career in motion, Ziering found a second wave of stardom in the wildly entertaining Sharknado series.
Ziering's career offers an exciting study in contrasts: from teen drama to campy action. His journey reflects a willingness to embrace unconventional projects, keeping audiences intrigued by what might come next.
Jacob Young: Soap Opera Royalty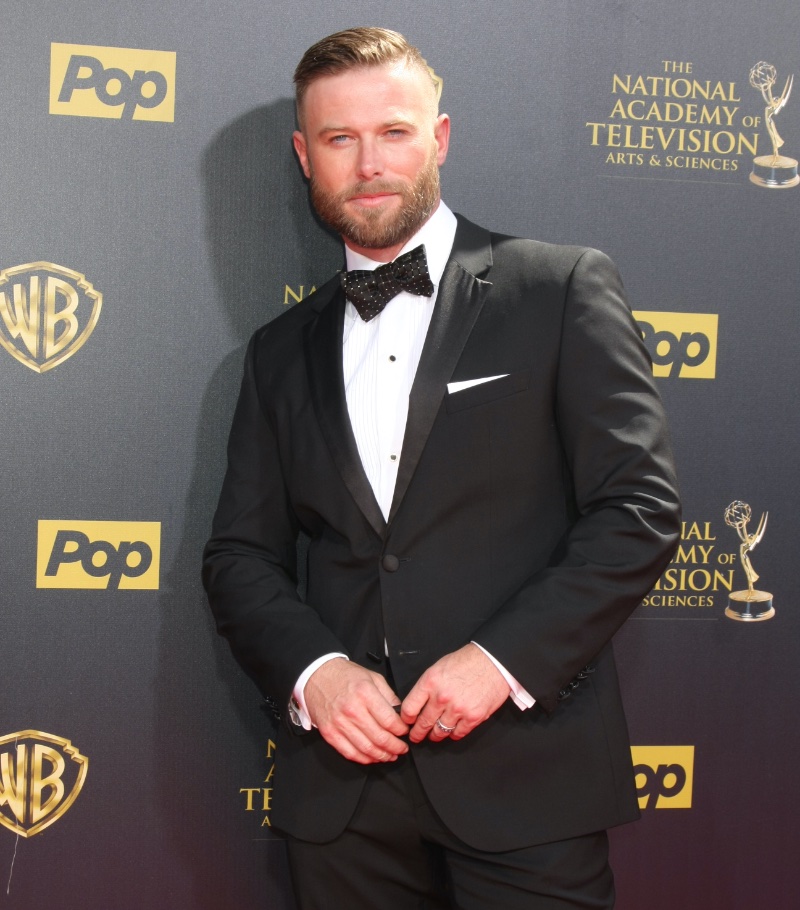 Jacob Young made a name for himself in soap operas, particularly with his long-standing role on The Bold and the Beautiful. His skill at portraying emotional intensity has not gone unnoticed, earning him critical acclaim.
While soap operas may be his mainstay, Young has ventured into other projects that exhibit his range. His adaptability and comfort with complex emotional roles make him a consistently engaging performer.
James Dean: The Quintessence of Cool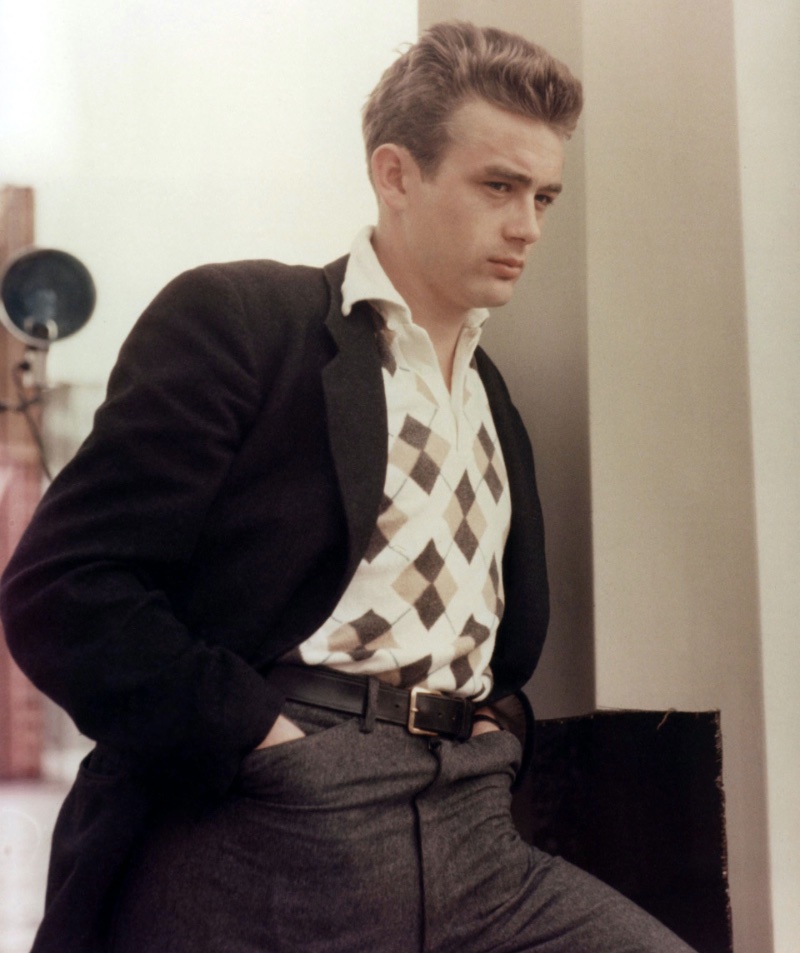 James Dean remains an indelible cultural icon despite a tragically short career. His roles in films like Rebel Without a Cause and East of Eden encapsulate the spirit and struggles of youth, creating a lasting imprint on American cinema.

Dean's untimely death sealed his place as a symbol of eternal youth and angst, but his brief filmography continues to resonate. The emotional depth he brought to his roles endures in the pantheon of great performances, making him a timeless figure that still captivates.
Josh Holloway: An Alchemy of Charisma & Complexity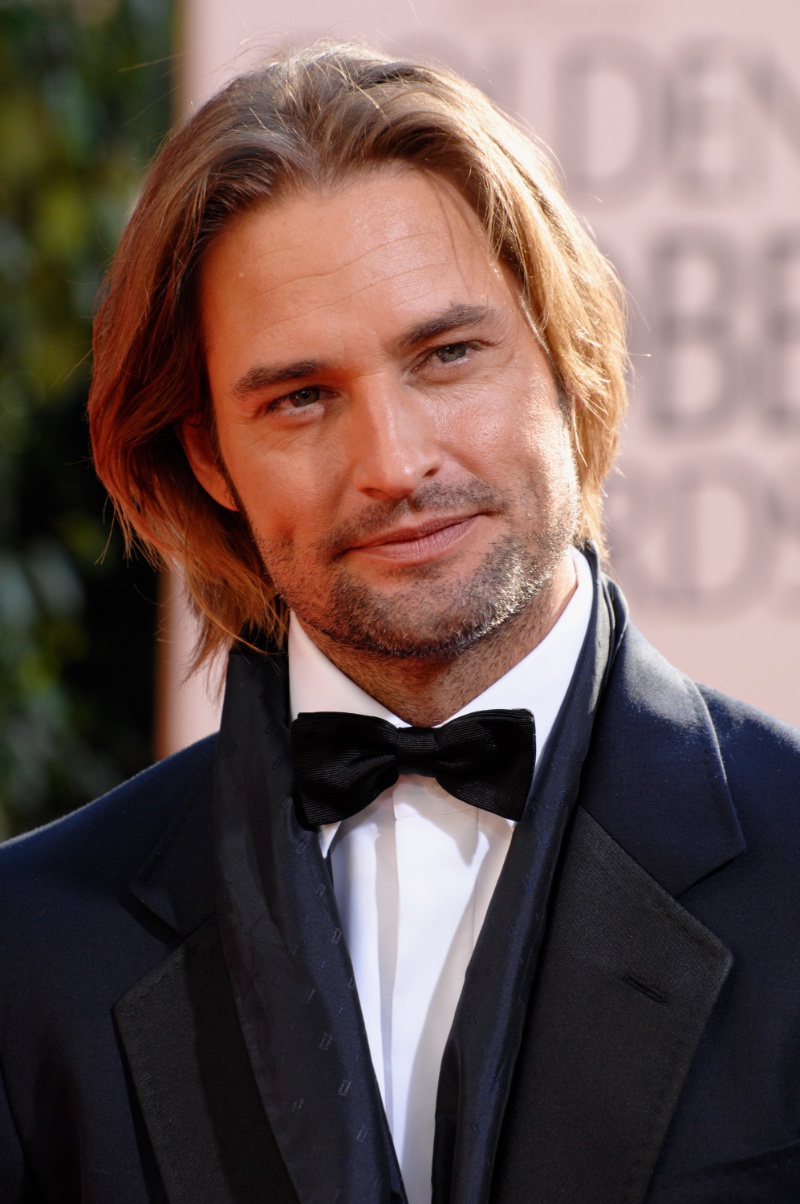 Josh Holloway, known for his Southern charm and rugged good looks, quickly ascended from model to actor with an ease that belies the complexity of his roles. Gaining widespread recognition as the quick-witted, emotionally layered con man Sawyer in the television series Lost, Holloway showcased his ability to captivate audiences while adding depth to what could have been a stereotypical character.
Despite the weight of this iconic role, he has avoided being typecast, taking on a diversity of roles that span both genre and medium. Holloway's magnetic on-screen presence extends to other projects, from the action-packed series Colony to the computer espionage thriller Intelligence.
Jude Law: A Master of Nuance & Subtlety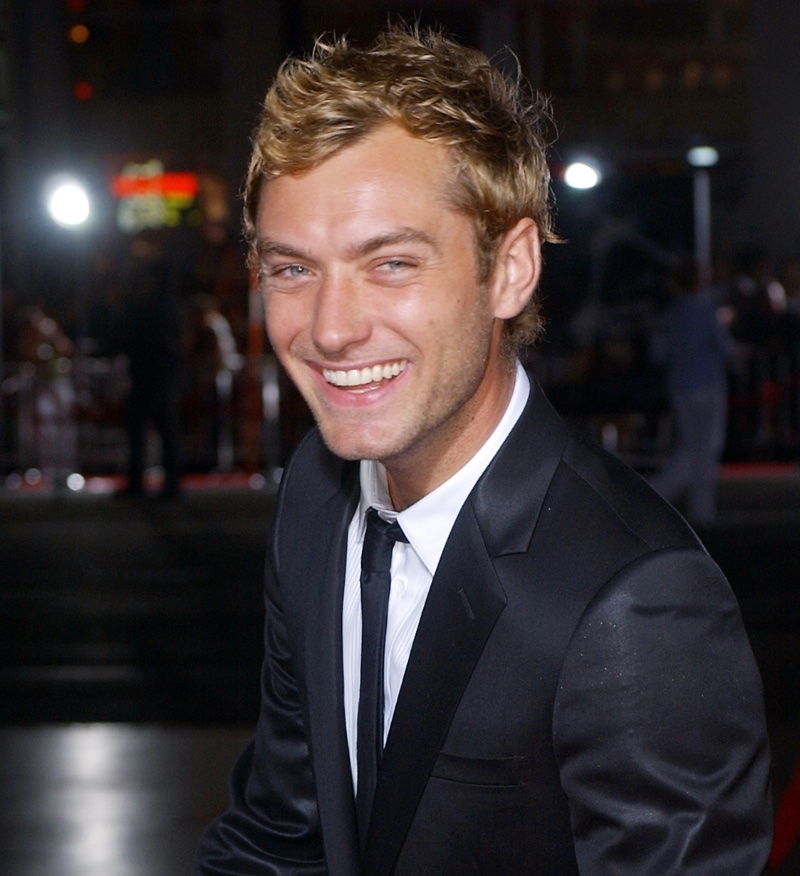 From his Oscar-nominated roles in The Talented Mr. Ripley and Cold Mountain to his charming portrayal of Dr. John Watson in Sherlock Holmes, Jude Law has proven himself a master of nuance.

In addition to film, Law's work on stage and in television, such as The Young Pope, adds extra layers to his multifaceted career. His seamless ability to dive into complex, layered characters makes him an actor who continually commands attention.
Kellan Lutz: From Vampires to Heroes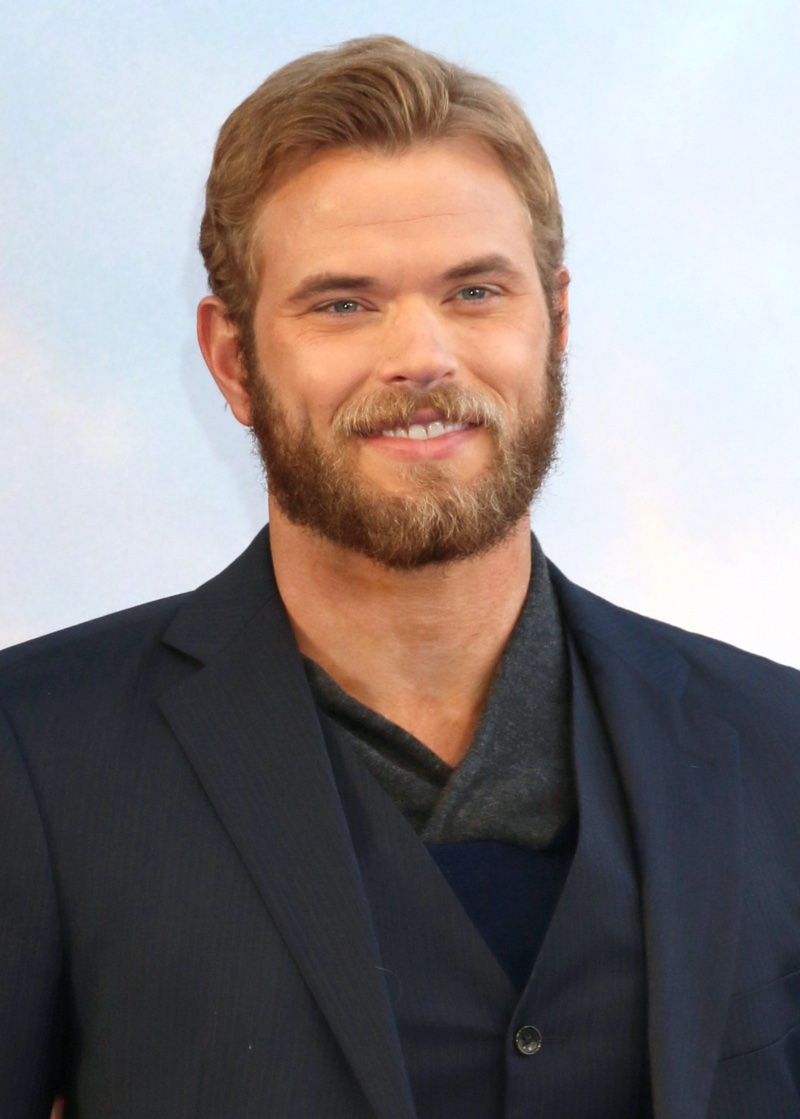 Kellan Lutz achieved fame through the Twilight series, but his range extends beyond the realm of vampires and werewolves. With roles in action films like The Legend of Hercules and The Expendables 3, Lutz proves he's not just another pretty face.
He combines physicality with subtle emotional cues, making him a balanced performer capable of handling a variety of roles. As he continues to take on diverse projects, he solidifies his status as an actor capable of more than supernatural drama.
Kevin Costner: A Leading Man in Every Sense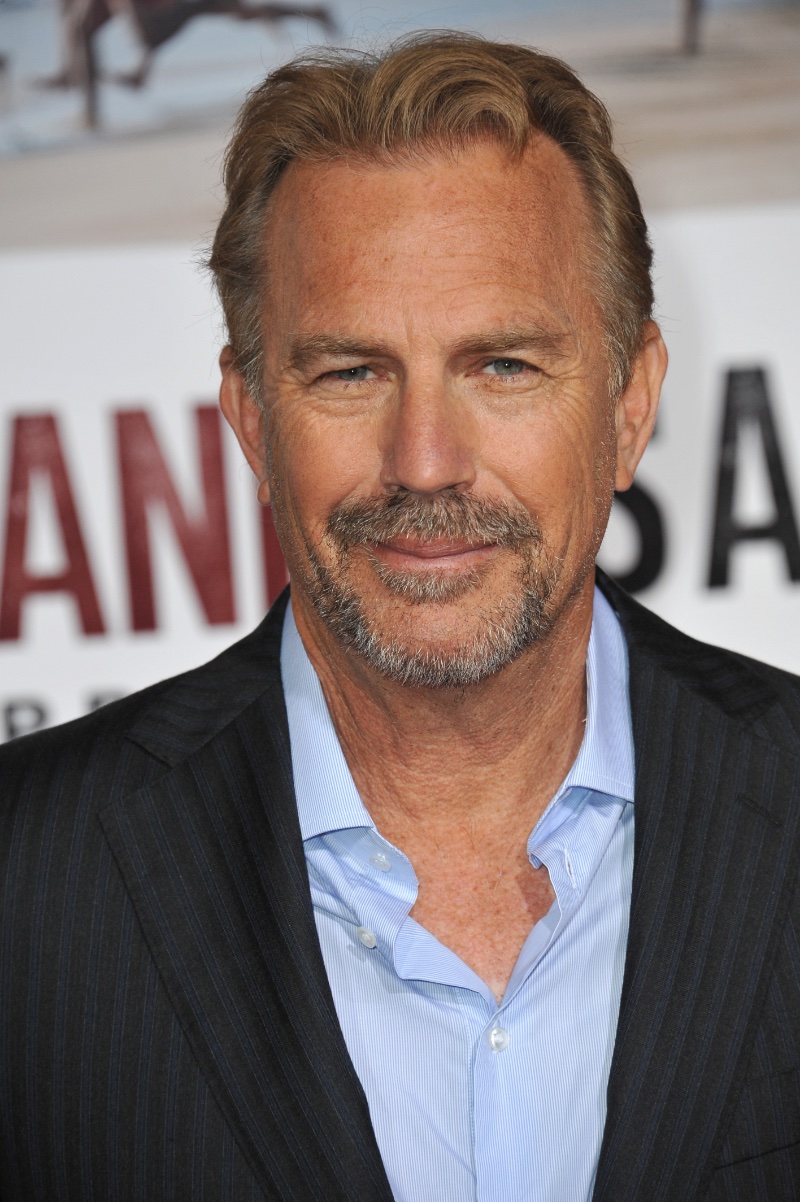 Kevin Costner has long been the epitome of a Hollywood leading man, gracing the silver screen with unforgettable roles. Perhaps most iconic is his role as the altruistic Eliot Ness in The Untouchables, a character that illustrated his penchant for heroism.

Costner's directing prowess in Dances with Wolves earned him two Academy Awards and highlighted his multifaceted industry talent. Whether standing before the cor behind the cameratner has built a timeless and adaptable legacy, illustrating a career transcending mere stardom.
Kevin McKidd: The Chameleon of Drama & Voice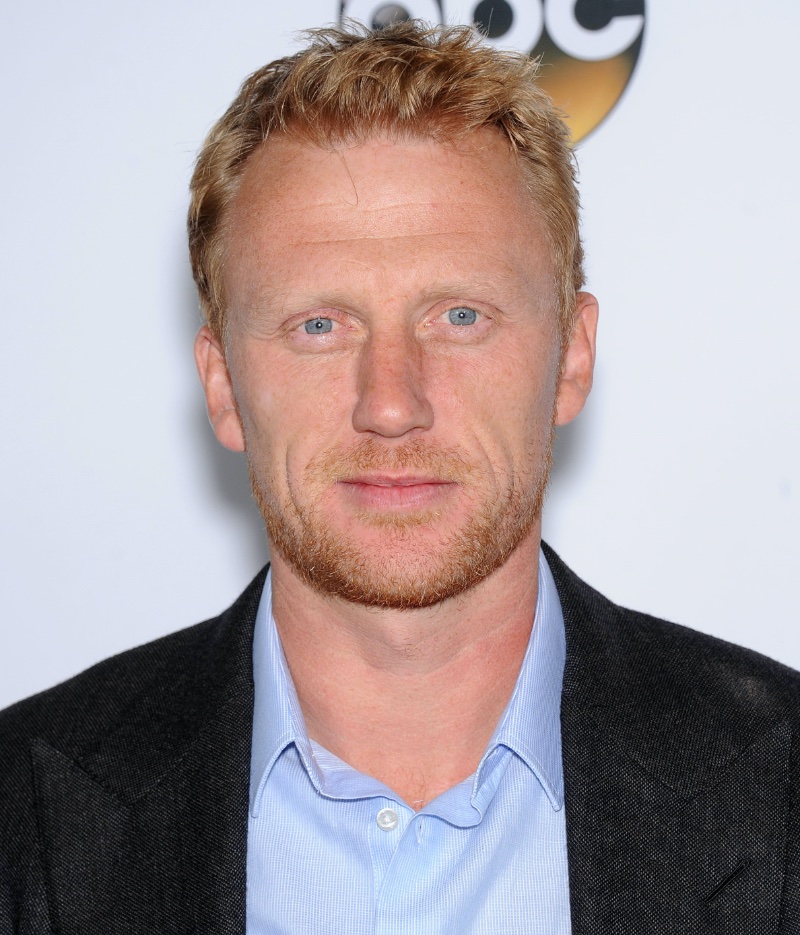 Kevin McKidd may be best recognized for his role as Owen Hunt in Grey's Anatomy, but his scope extends far beyond the halls of a fictional hospital. McKidd demonstrates an impressive range from gritty roles in Trainspotting to the mythical world of Percy Jackson & the Olympians.
He's also lent his voice to animation and video games, notably in Call of Duty and Brave. His capacity for drama and voice acting reveals an actor equally comfortable in both the physical and vocal realms, always seeking new avenues for his abundant talent.
Leonardo DiCaprio: A Maestro in the Theatre of Drama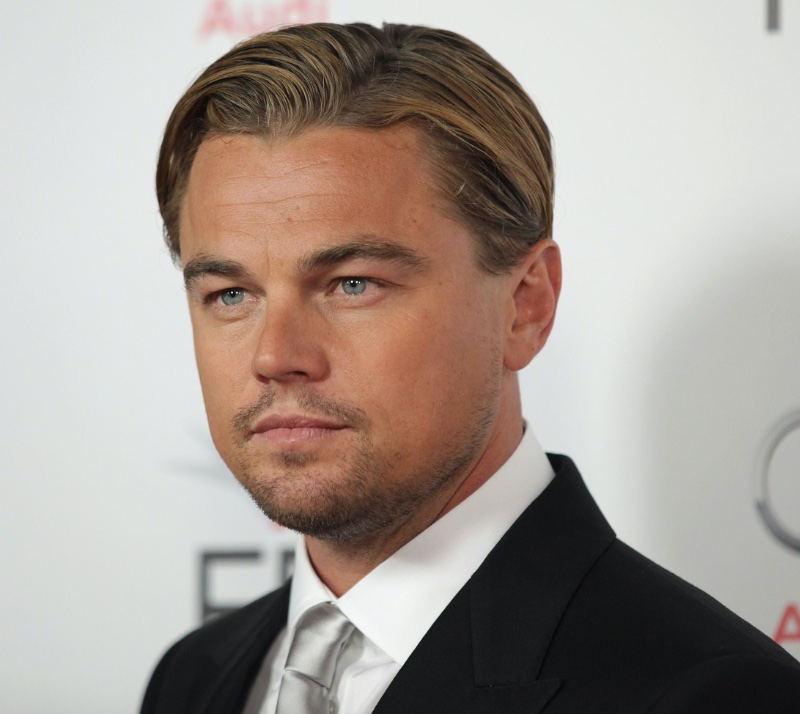 Leonardo DiCaprio is a rare jewel in Hollywood's crown, thanks to his unparalleled ability to fully embrace a sweeping range of roles. From the star-crossed lover in Titanic to the corporate mogul in The Wolf of Wall Street, his characters have found an enduring place in the annals of film history.
This Academy Award-winning actor commands critical and commercial successes, solidifying his reputation as one of cinema's luminaries. His unique method of nuanced portrayals, evident in roles from movies like Inception to The Revenant, allows him to vanish into each character, making them complex studies of human behavior.
Liam Hemsworth: More Than Just a Heroic Face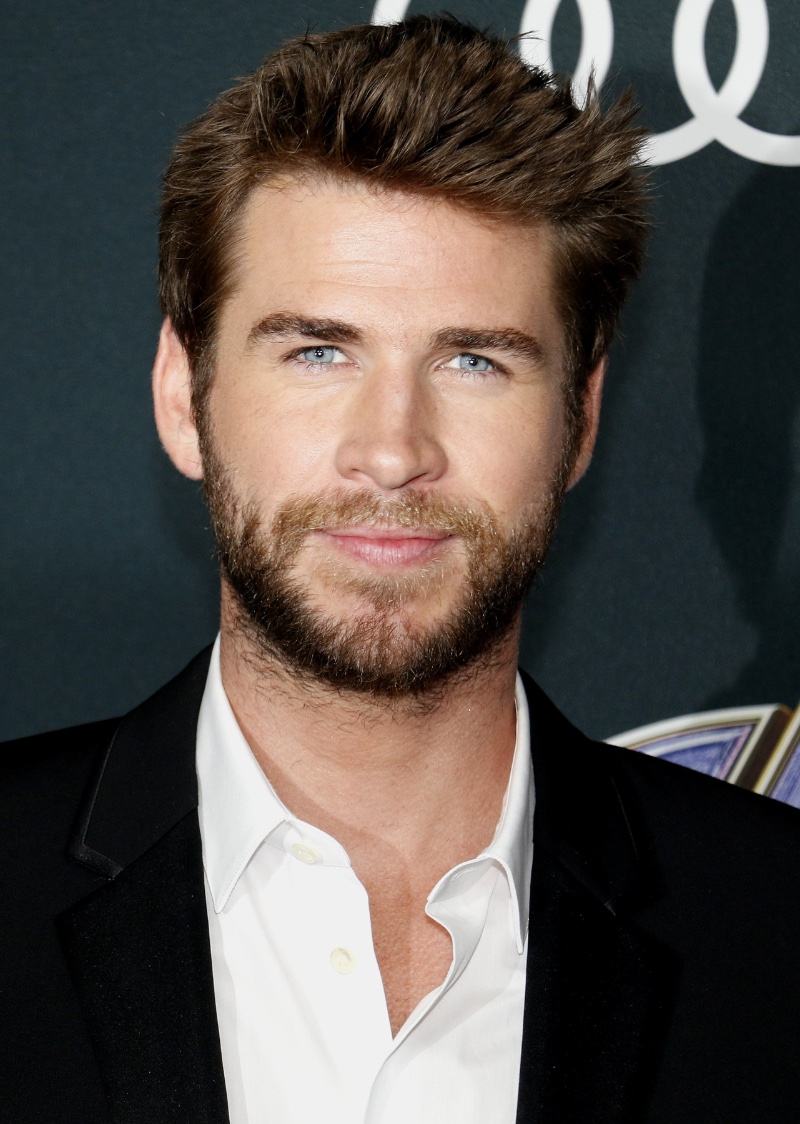 Liam Hemsworth is widely recognized for portraying Gale Hawthorne in the Hunger Games franchise. The role offered him a global platform and made him a household name in the industry.
However, Hemsworth has demonstrated a broader range in films like The Last Song and Independence Day: Resurgence. As he ventures into various genres, from romantic dramas to action films, he establishes himself as a multidimensional talent, promising an influence that will extend far beyond the world of Panem.
Lucas Till: From Mutants to MacGyver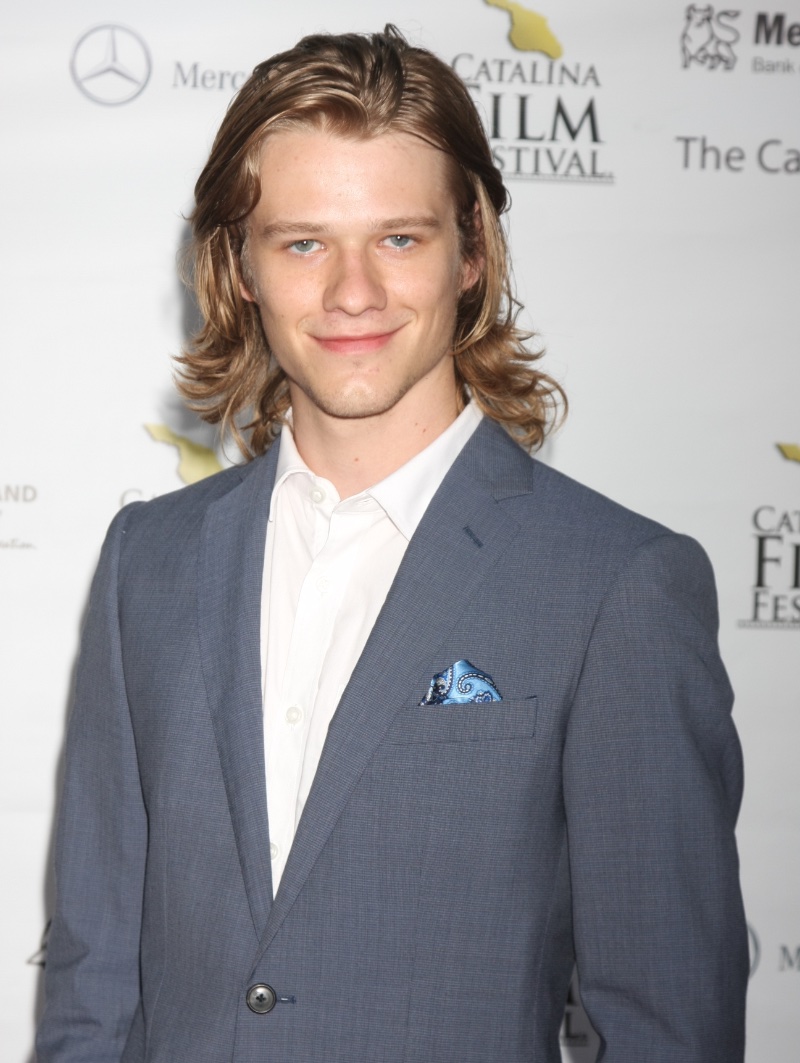 Lucas Till first caught public attention as Havok in the X-Men series, impressing audiences with his ability to portray a beloved comic book character. However, his role in the reboot of MacGyver showcases his proper range and staying power.
Not just confined to action-packed sequences, Till delves into the emotional complexities of his characters. As a leading man in film and television, he showcases a talent that easily spans different media, cementing his place in contemporary entertainment.
Luke Eisner: A Fresh Face with Multidimensional Talent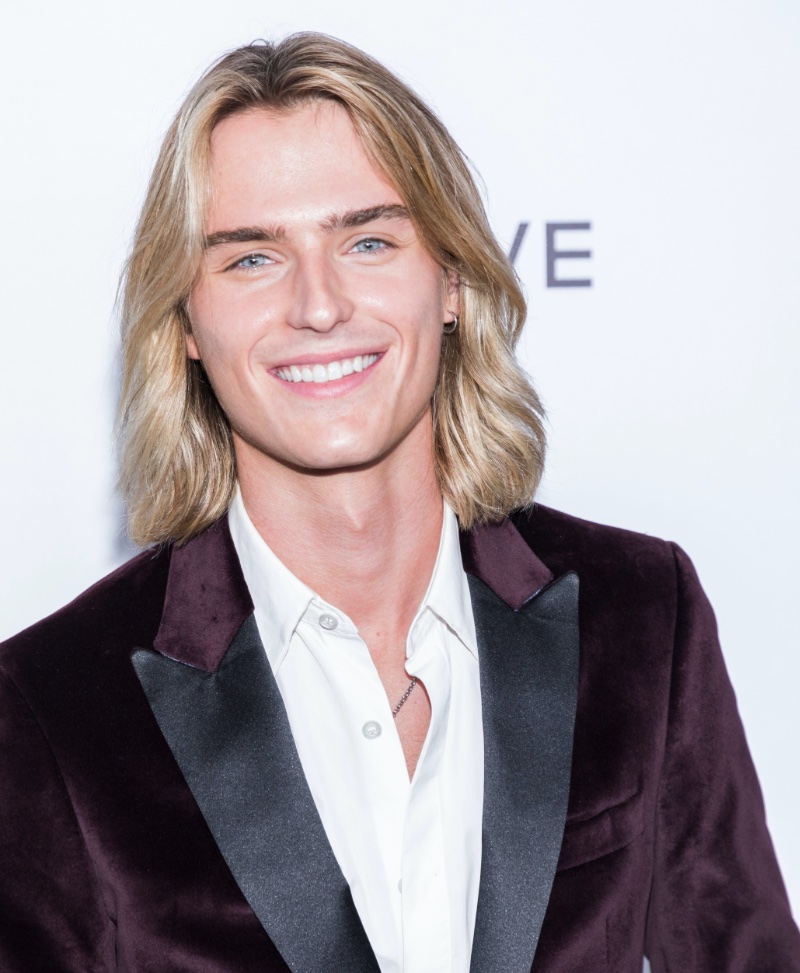 While relatively new to the acting scene, Luke Eisner made waves with his debut in Netflix's Tall Girl. His additional talents as a musician and model add layers to his burgeoning career.
While still an emerging talent, Eisner's natural charisma and multidisciplinary skills suggest a future replete with opportunity, possibly extending beyond acting into other entertainment avenues.
Macaulay Culkin: An Icon of Childhood & Transformation
Macaulay Culkin soared to fame as the precocious child star of Home Alone, a role that would etch him permanently into the cultural fabric. Far from becoming a Hollywood cautionary tale, Culkin navigated the perils of child stardom to emerge as a fascinating adult figure.
With roles in avant-garde projects like Party Monster and a venturesome approach to life outside the silver screen, Culkin defies the typical trajectory of a child star. Though his career had its valleys, Culkin's recent resurgence in mainstream and niche circles—such as his appearance in American Horror Story—signifies an actor who can adapt and evolve.
Matt Barr: From Sidekick to Spotlight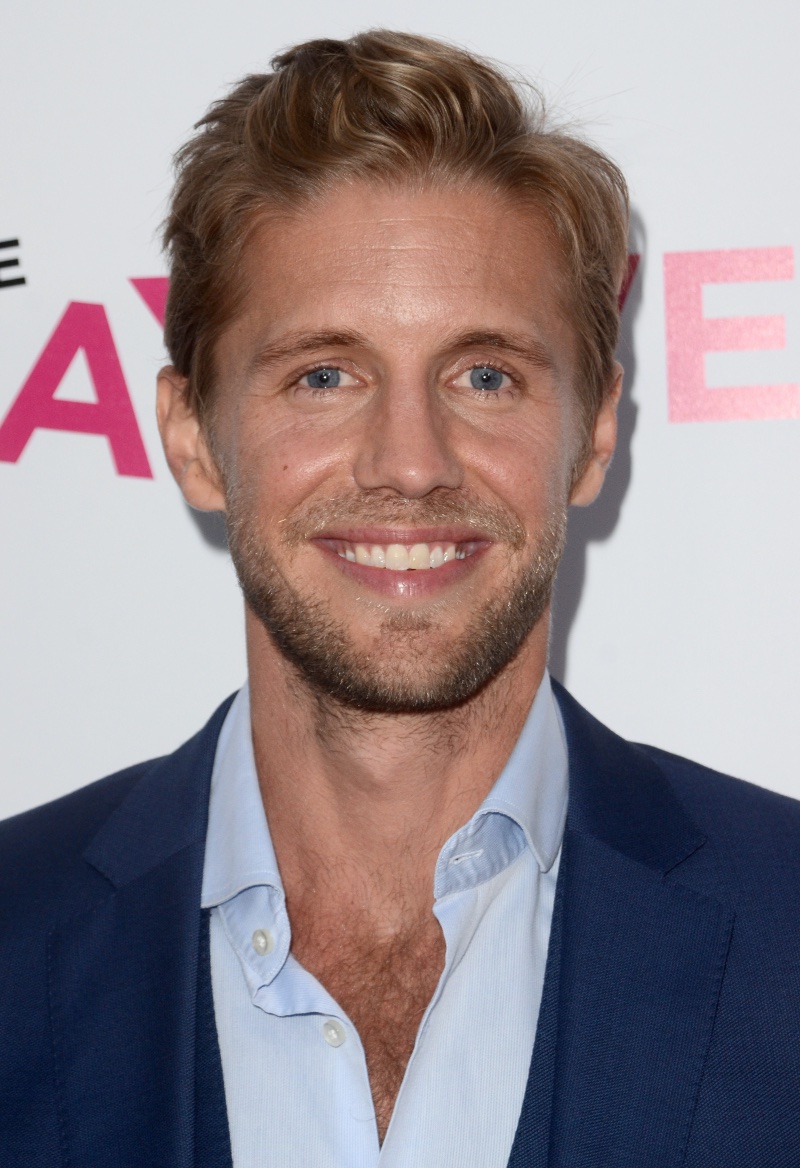 Matt Barr first caught the industry's eye in various sidekick roles but has since moved front and center, carving out a place as a credible leading man. With key roles in shows like Valor and Hatfields & McCoys, his versatility across genres is noteworthy.
His screen presence has matured, showing a deepening grasp of complex characters. The maturation process in his career suggests Barr is far from reaching his full potential, making him a talent that warrants attention.
Matthew McConaughey: The Renaissance of a Rom-Com King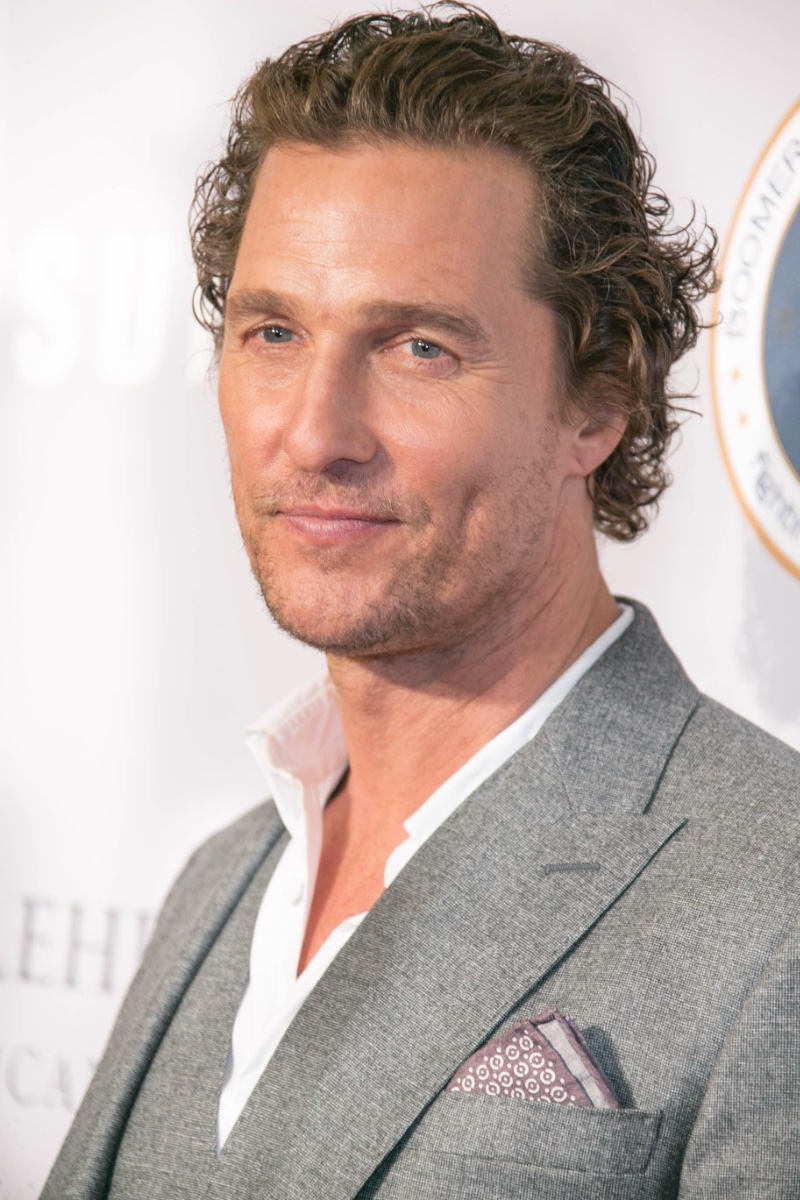 Matthew McConaughey underwent one of the most astonishing career transformations in Hollywood. Once the go-to rom-com star with hits like How to Lose a Guy in 10 Days, he later stunned critics with roles in films like Dallas Buyers Club.

This career pivot, often termed the "McConaissance," showcased his ability to delve into profound, dramatic roles. His performances in projects such as True Detective and Interstellar have cemented his reputation as an actor capable of immense depth and versatility.
Neil Patrick Harris: A Triple Threat for All Seasons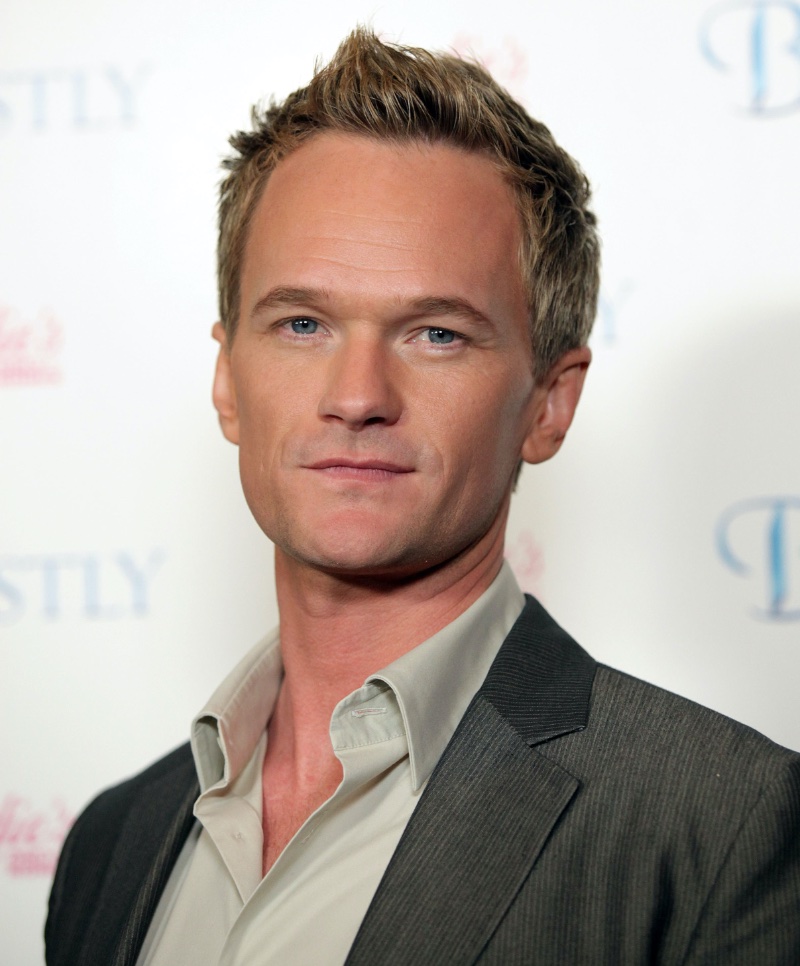 From child prodigy on Doogie Howser, MD, to womanizing Barney Stinson on How I Met Your Mother, Neil Patrick Harris is a rare entertainer who excels in acting, singing, and hosting.

The depth of his craft extends to the stage, with standout performances in Broadway shows like Hedwig and the Angry Inch. Harris's dynamism is hard to match, cementing him as a unique talent who effortlessly oscillates between mediums, genres, and characters.
Owen Wilson: Comedy's Reluctant Philosopher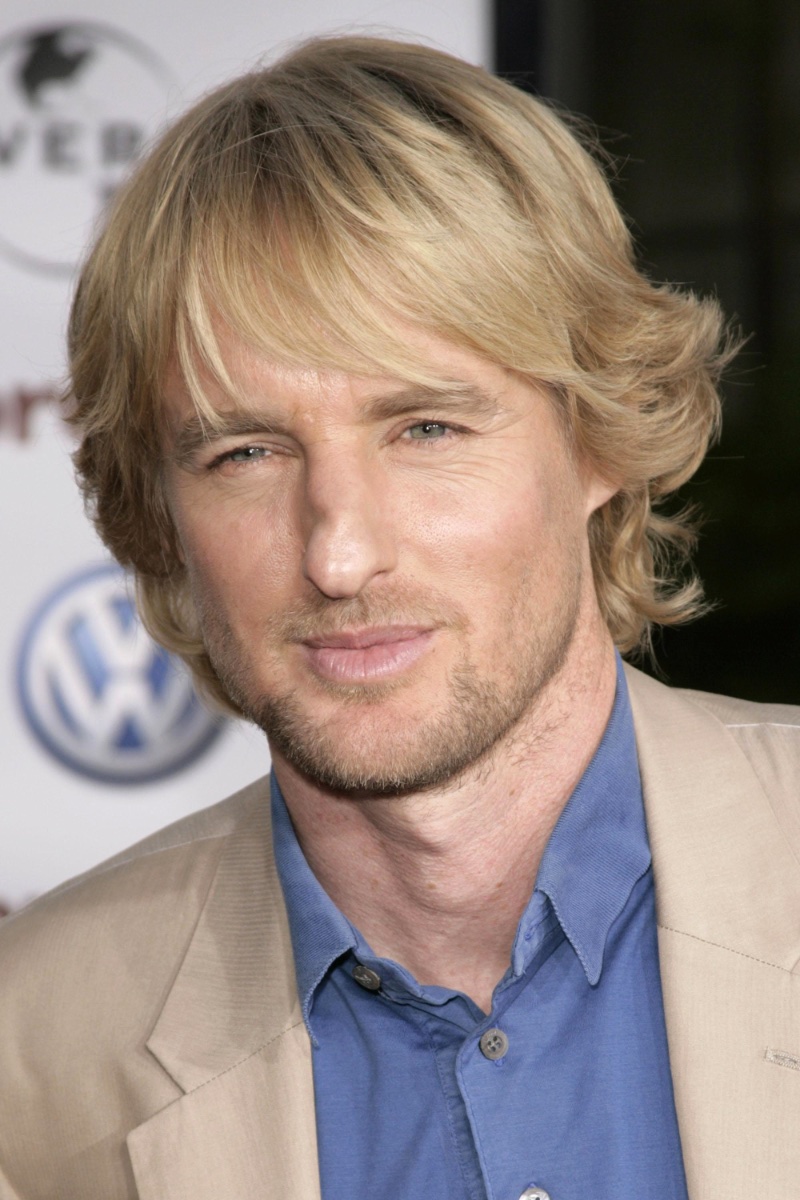 Whether he's the lovable rogue in Wedding Crashers or the bewildered time-traveler in Midnight in Paris, Owen Wilson brings a unique, almost philosophical touch to comedy.

Wilson also co-wrote films like Rushmore and The Royal Tenenbaums, adding another layer to his career. His characters often appear to stumble upon life's more significant questions amid comedic chaos, making him a distinctive voice in laughter and thought.
Paul Bettany: The Polymath of Genre Film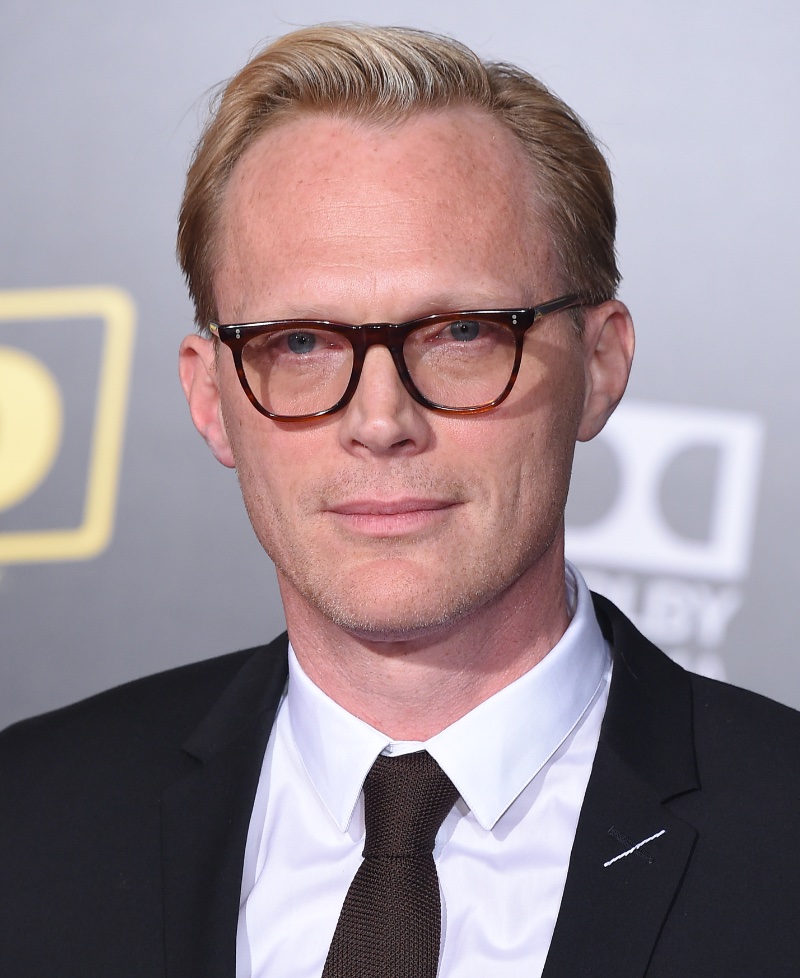 Paul Bettany has managed to carve out an eclectic career, working on various projects that span from Shakespearean drama to comic book adaptations. Most would recognize him for his role as Vision in the Marvel Cinematic Universe, a part that showcases his knack for portraying multifaceted characters.

However, roles in films like A Beautiful Mind and Master and Commander: The Far Side of the World reveal a broader skill set that covers dramatic range and period precision. Bettany's expansive repertoire demonstrates his acting flexibility, making him a cornerstone in contemporary cinema.
Paul Walker: Speed & Soul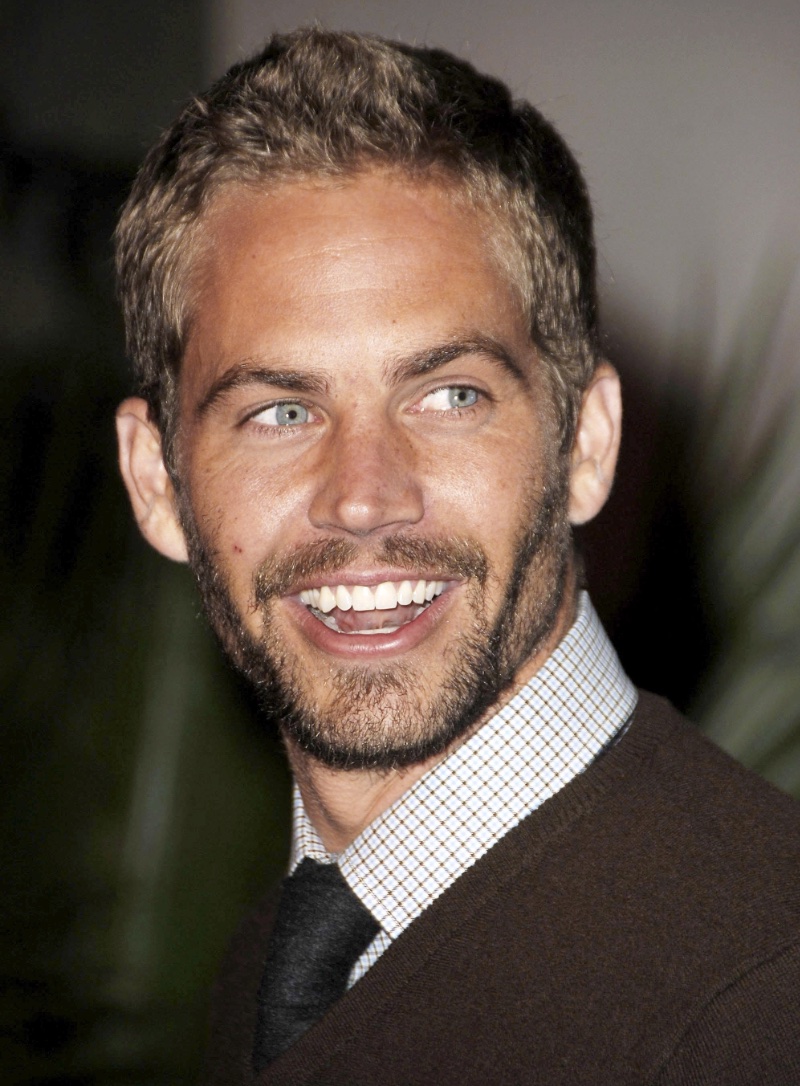 Paul Walker gained widespread acclaim as Brian O'Conner in the Fast & Furious franchise, becoming an emblem of speed and high-stakes action. However, he also brought emotional depth to roles like those in Eight Below.
Off the screen, Walker was much more than an action star. His philanthropic efforts and love for marine biology painted the portrait of a man deeply engaged with the world around him.
His passing left a void felt not only in Hollywood but also in charity and environmental activism.
Robin Lord Taylor: Beyond the Streets of Gotham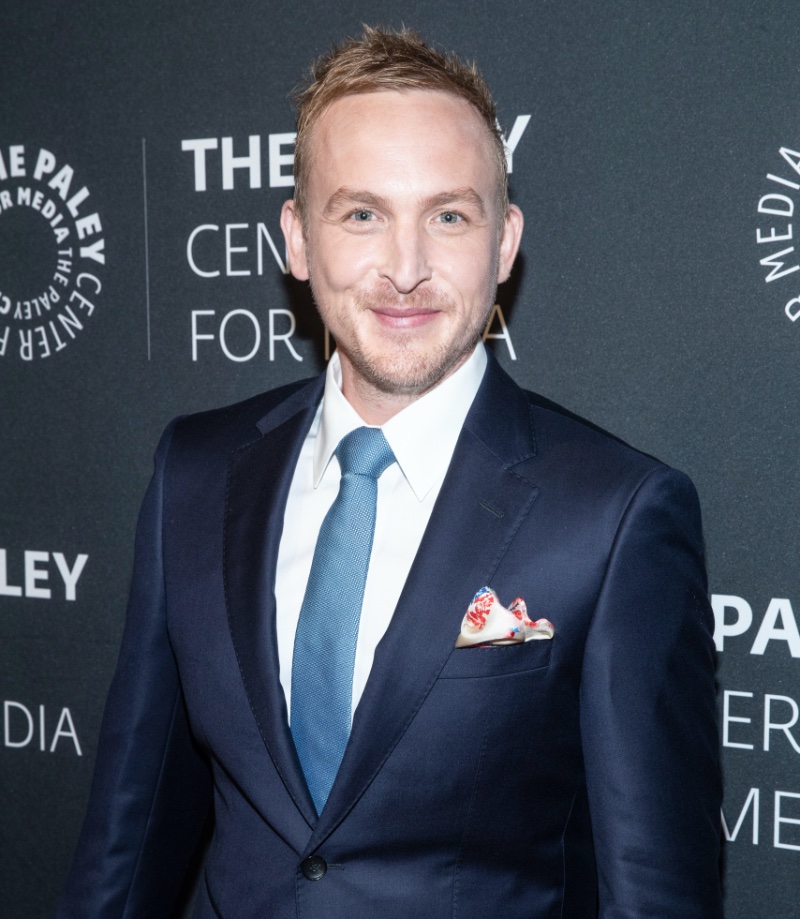 Robin Lord Taylor gained fame for his transformative role as the Penguin in Gotham, a performance that garnered critical acclaim. But Taylor's talents aren't restricted to television; his appearances in films like Accepted and Would You Rather add dimensions to his craft.
Whether playing misfits or more mainstream characters, he brings a palpable intensity that distinguishes him from his peers. His ability to inhabit roles entirely makes him an unforgettable presence, one that hints at more compelling performances in the future.
Ross Lynch: A Fusion of Music & Screen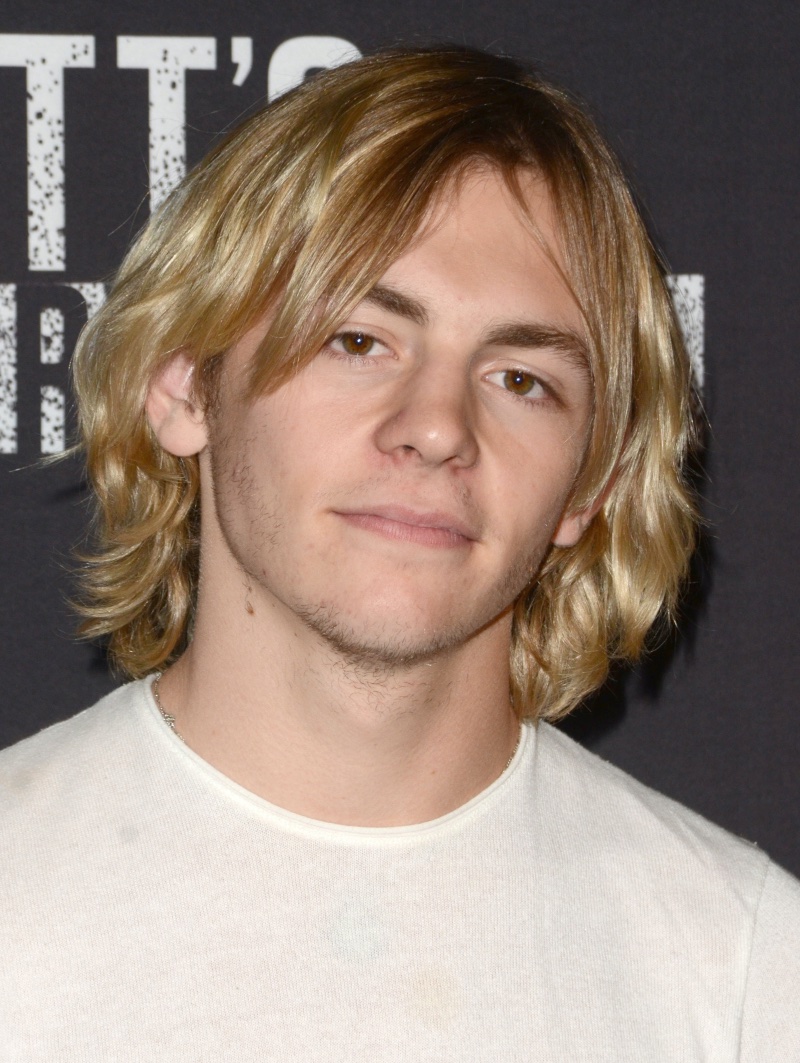 Ross Lynch parlayed his musical talents into a thriving acting career, becoming a young heartthrob. Known for roles in youthful endeavors like Disney's Austin & Ally and Teen Beach Movie, he graduated to more complex characters such as the infamous Jeffrey Dahmer in My Friend Dahmer.
Lynch's artistic palette isn't limited to acting; his musical endeavors, especially with the band R5, underscore his multifaceted talents. Later projects like Netflix's Chilling Adventures of Sabrina display his skill at navigating darker themes.
Ryan Gosling: From Mouseketeer to Hollywood Maven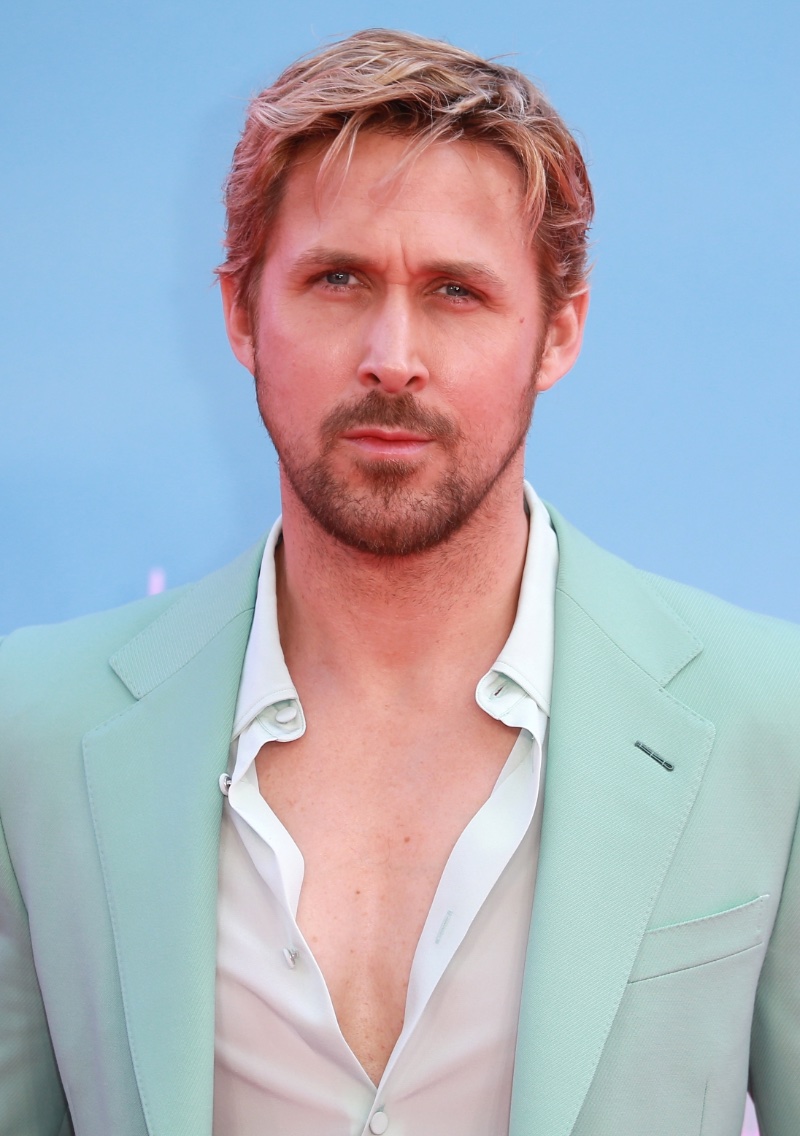 Ryan Gosling's career arc is far from the beaten path, moving seamlessly from childhood appearances on The Mickey Mouse Club to Oscar-nominated turns in films like La La Land and Half Nelson. His multifaceted talents extend to music and direction, shaping an artistic voice that's as layered as it is intriguing.
Gosling doesn't just captivate us with his performances; his ever-classic haircuts also seize attention. Frequently mimicked by men keen on high-street fashion, these cuts make him an off-screen trendsetter.
His roles are as unpredictable as they are engaging, as seen in films like Drive and Barbie. His hairstyles, timeless yet nuanced, echo this thematic fluidity. Together, the roles and haircuts compose a rich tapestry that makes Gosling a compelling actor and a fashion icon.
Ryan Phillippe: From Teen Icon to Seasoned Actor
Ryan Phillippe first captured public attention with his role in Cruel Intentions, a film that quickly became a cultural phenomenon. As he matured, so did his roles, including dramatic turns in films like Flags of Our Fathers and TV series such as Shooter.
Phillippe's ability to adapt and evolve has allowed him to transition from a teen heartthrob to a well-rounded actor, displaying a range of talent that continues to captivate audiences.
Scott Caan: Surfing Between Comedy & Drama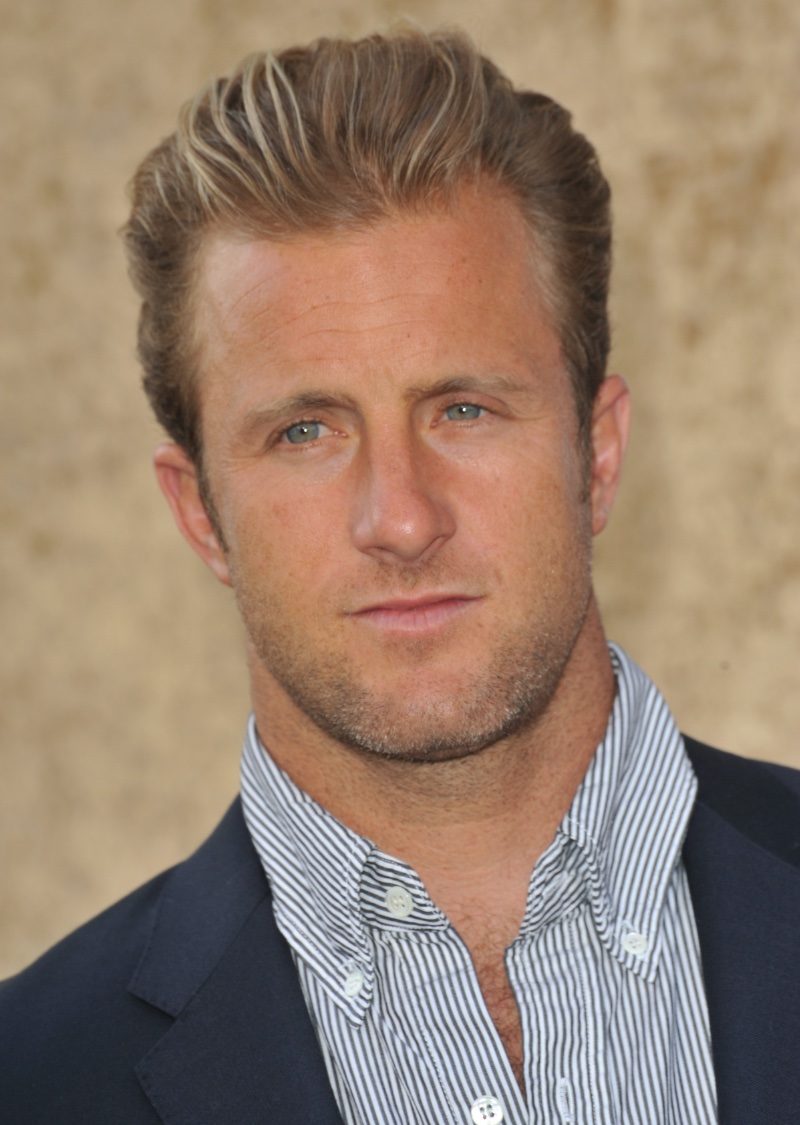 Scott Caan, son of the iconic James Caan, holds his own in acting. He's perhaps best known for his comedic role in the Ocean's Eleven series, but he's far from being typecast.
His dramatic depth is exhibited in television hits like Hawaii Five-0, where he earned a Golden Globe nomination. Caan is not just an actor; he's also a writer and director, adding layers to his artistic persona.
Simon Baker: The Mentalist & Beyond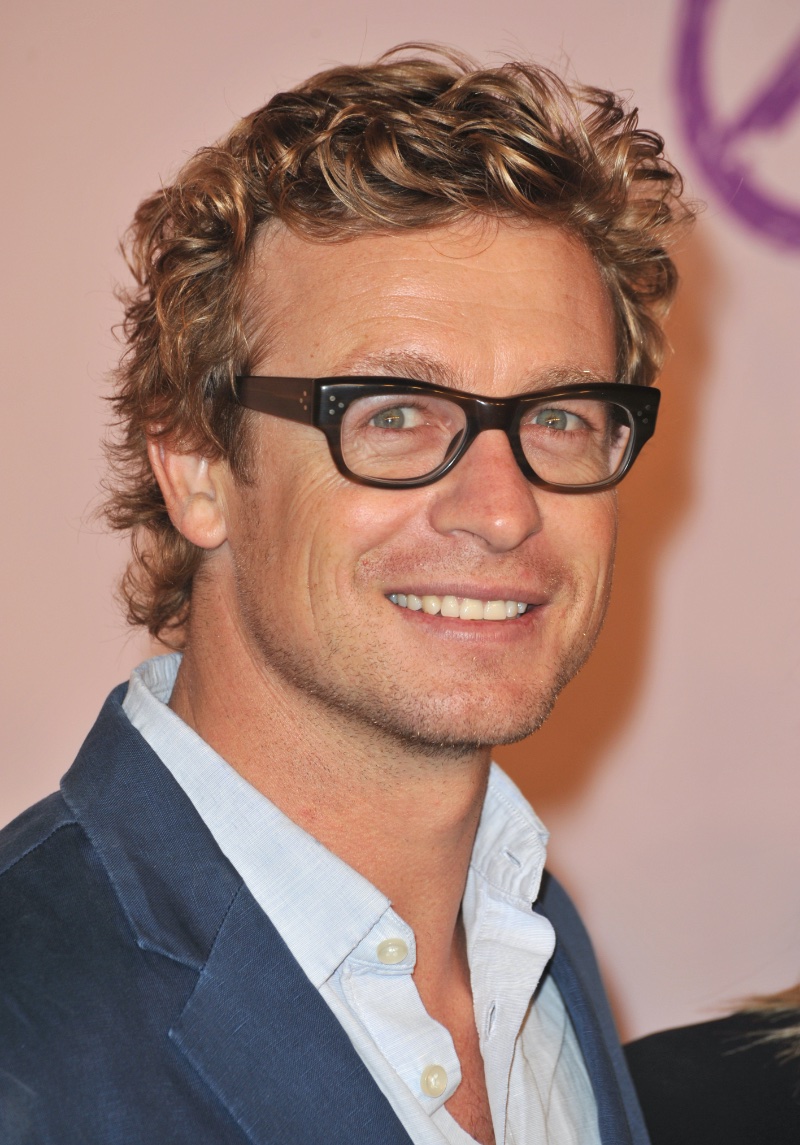 Known for portraying Patrick Jane in The Mentalist, Simon Baker combines charisma with an intense screen presence. His performances in films like The Devil Wears Prada and LA Confidential show his range and adaptability.
Steve McQueen: The King of Cool & Endurance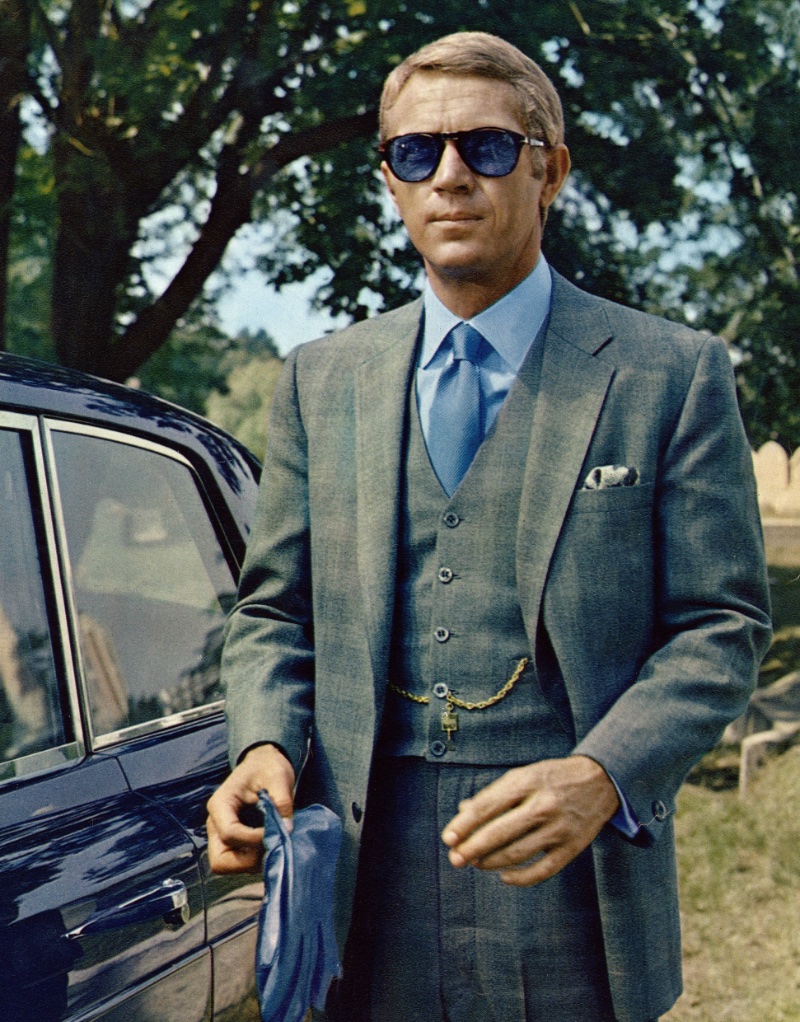 Steve McQueen's moniker as the "King of Cool" wasn't merely a result of his enviable style; it was born from a filmography that includes cinematic milestones like Bullitt and The Great Escape. His on-screen presence combined raw magnetism with a rebel ethos, making him an enduring symbol of Hollywood's Golden Age.
Beyond his iconic roles, McQueen's enduring impact rests on his talent for elevating action sequences into art forms and his natural affinity for antiheroes. His legacy continues to serve as an aspirational point for actors looking to capture the essence of rugged individualism and uncompromising artistic integrity.
Tom Felton: From Slytherin to the Silver Screen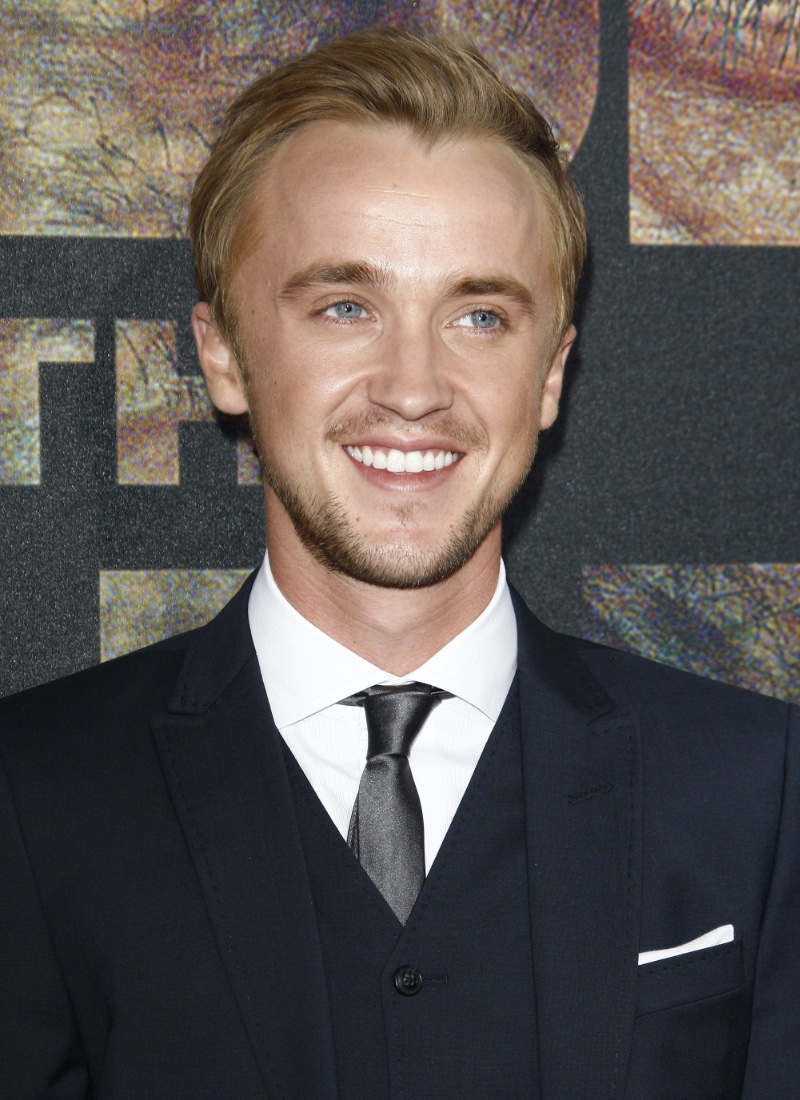 Tom Felton is indelibly linked to his portrayal of Draco Malfoy in the Harry Potter series, but the actor has moved far beyond the corridors of Hogwarts. Felton displays a chameleon-like ability to adapt to various genres and eras, from period pieces like Belle to contemporary thrillers like Risen.
Tom Hiddleston: The Star of Versatility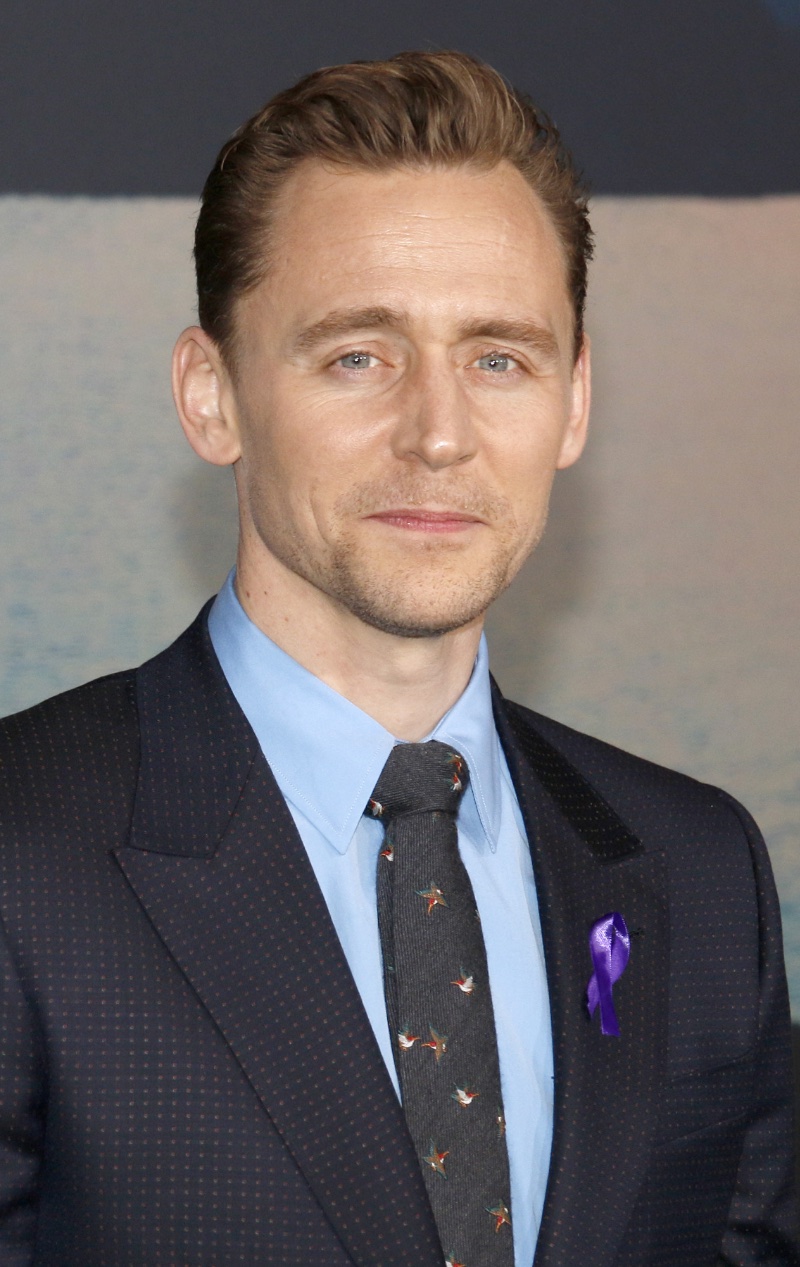 Best known for his magnetic performance as Loki in the Marvel Cinematic Universe, Tom Hiddleston has become synonymous with the multifaceted trickster god. This role revealed his flair for playing cunning, complex characters.

Outside of Asgard, Hiddleston has showcased his range in films like Midnight in Paris, Crimson Pek, and even in Shakespearean roles on stage. His seamless transitions between classical theatre and blockbuster films illustrate his rare ability to conquer a wide swath of the acting landscape.
Travis Fimmel: From Runways to Ragnar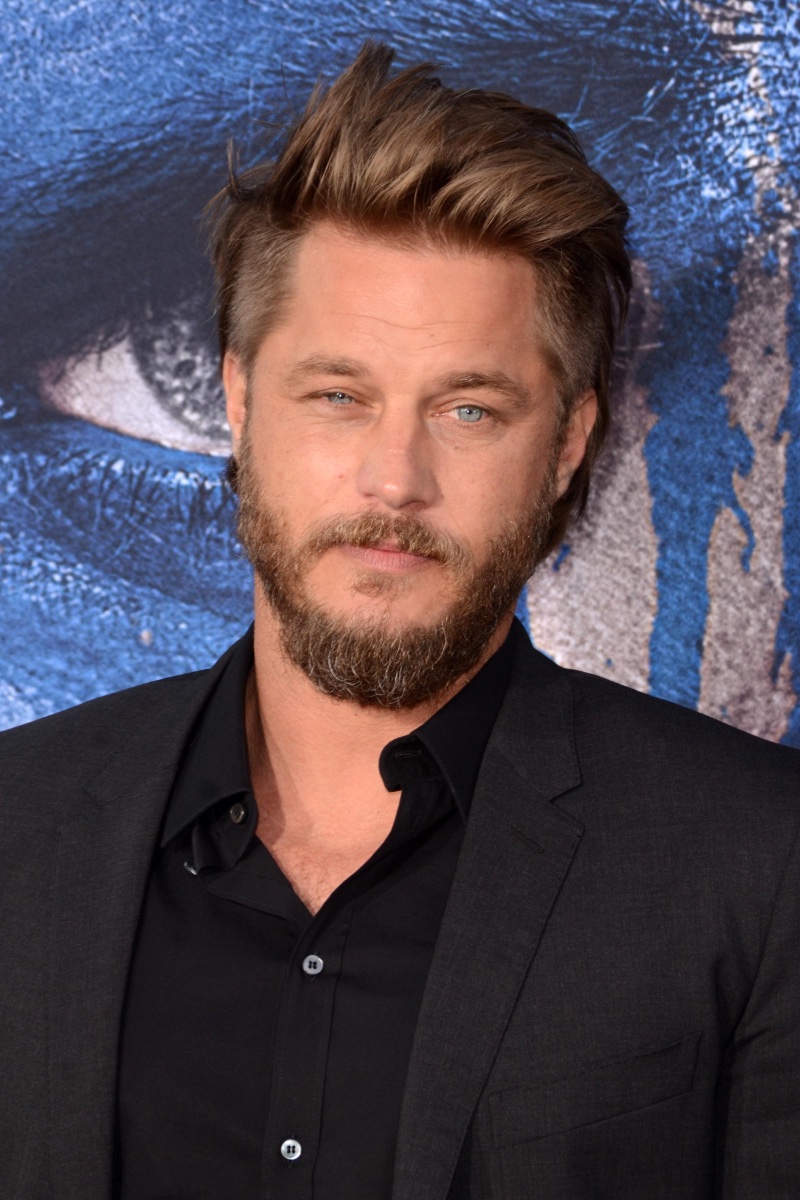 Travis Fimmel transitioned from successful modeling to an acting career with seamless grace. He's best known for his commanding role as Ragnar Lothbrok in the historical drama Vikings.
The show allowed him to display his emotional depth and physical prowess, capturing the essence of a legendary Norse hero. Fimmel has also taken to the big screen in projects like Warcraft, displaying an adaptability that suggests we've only seen a fraction of his full potential.
Trevor Donovan: A Presence in Drama & Rom-Com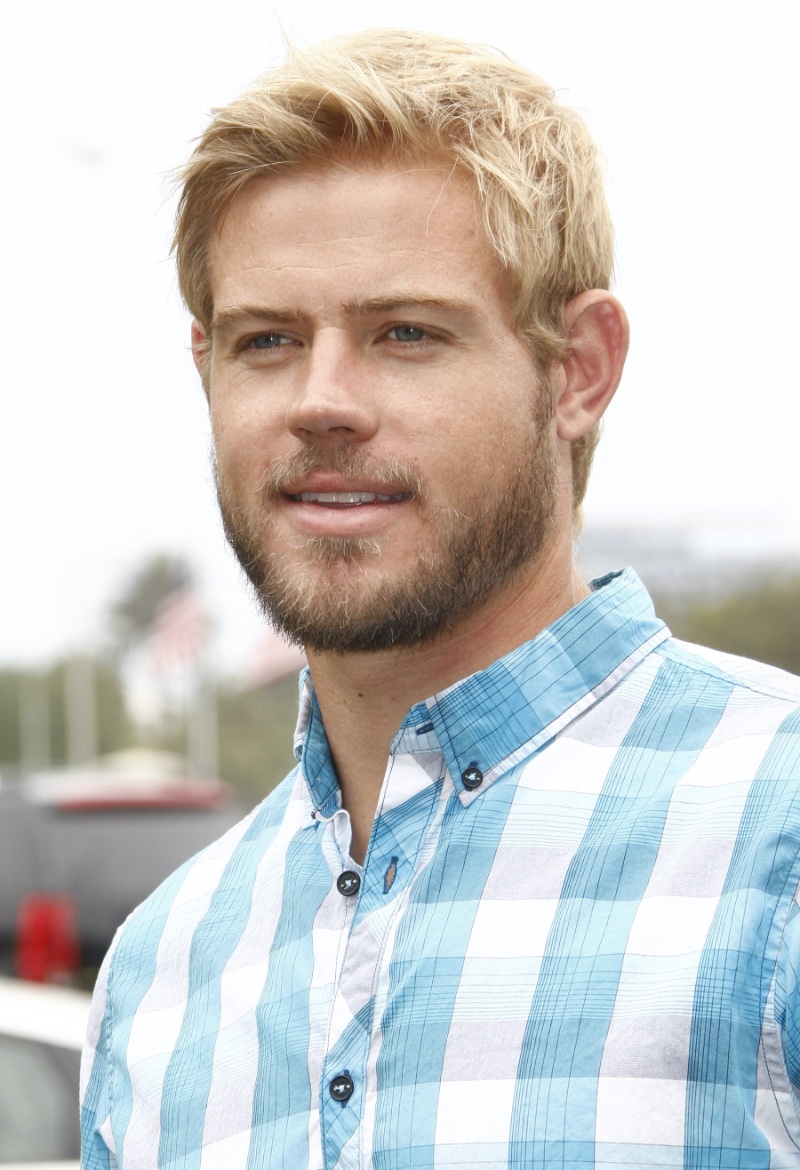 Trevor Donovan captured hearts as Teddy Montgomery in 90210 and has since shown a knack for rom-coms, especially Hallmark films. His ease in switching between dramatic tension and light-hearted romance keeps him relevant.
Although he may often play the charming love interest, Donovan has shown glimpses of more profound artistic capacity in roles that demand more emotional gravitas. His ability to handle a spectrum of emotions hints at untapped depths yet to be explored.
William Levy: Latin Flair in Global Cinema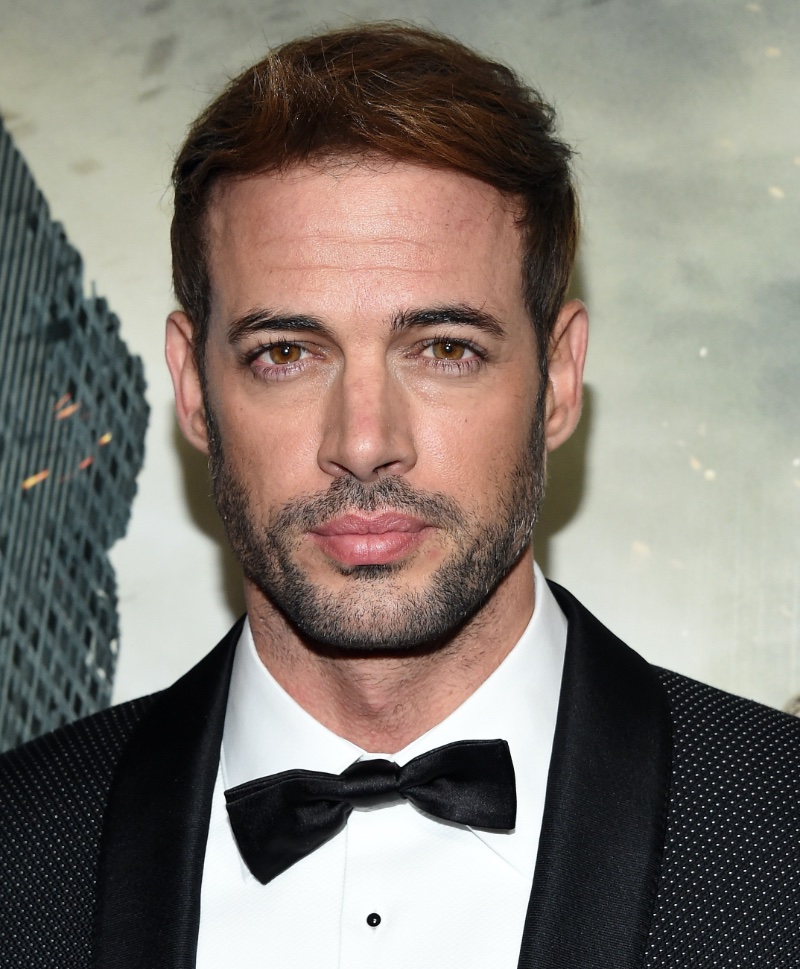 Known for telenovelas and international films like Resident Evil: The Final Chapter, William Levy is a versatile actor who brings Latin flair to a global audience. His smooth transition from regional stardom to international acclaim sets him apart.
Woody Harrelson: A Tale of Two Extremes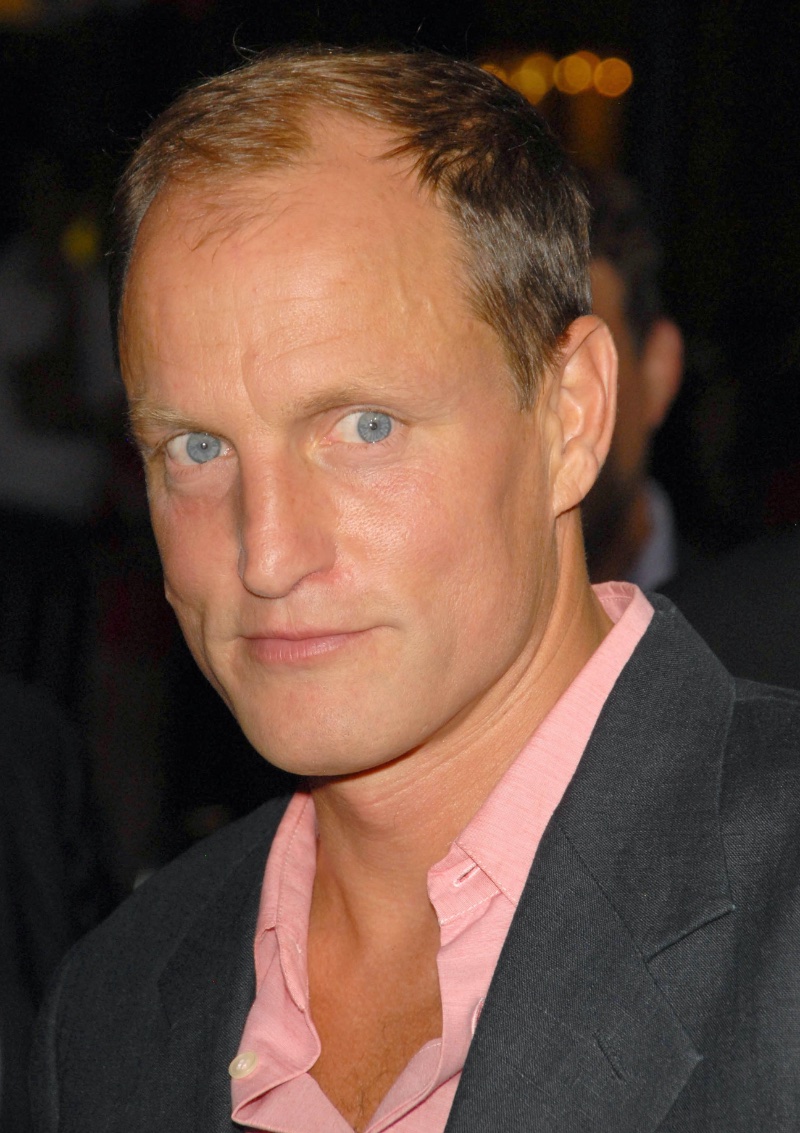 Woody Harrelson is an actor of great extremes. Whether he's the lovable bartender in Cheers or the troubled lawman in True Detective, he perfectly captures his characters' essence.

His role choices are as diverse as they are intense, with projects ranging from dramas like The People vs. Larry Flynt to blockbuster franchises like The Hunger Games. Harrelson's adaptability places him as a noteworthy blonde actor in Hollywood.
Final Words
The narrative of blonde actors in Hollywood serves as a reminder that the boundaries of artistic identity extend well beyond the surface. Top male actors like Matthew McConaughey and Daniel Craig have rewritten the rulebook, proving that talent is the ultimate equalizer, capable of breaking down the typecasting walls.
In a landscape filled with remarkable artists, these blonde celebrities stand out not merely for their physical attributes but for their contributions to the dramatic tapestry of modern cinema. The complexity they bring to their roles enriches our cinematic experience, reminding us that hair color is just a single hue in the brilliant mosaic that makes up Hollywood's leading men.