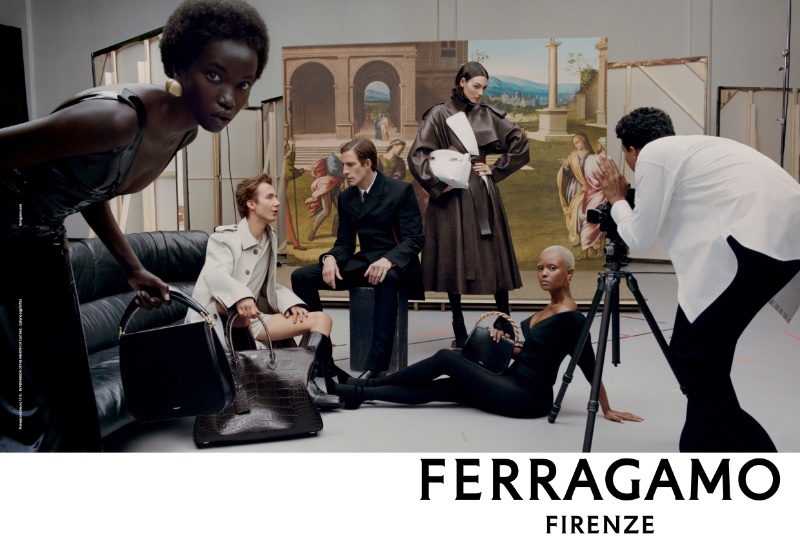 Ferragamo's fall-winter 2023 campaign, aptly named "New Renaissance," is a masterful blend of tradition and innovation that resonates with the modern man. Drawing inspiration from the timeless beauty of the Italian Renaissance, the campaign reconnects Ferragamo with Florence's rich heritage.
Ferragamo Fall/Winter 2023 Campaign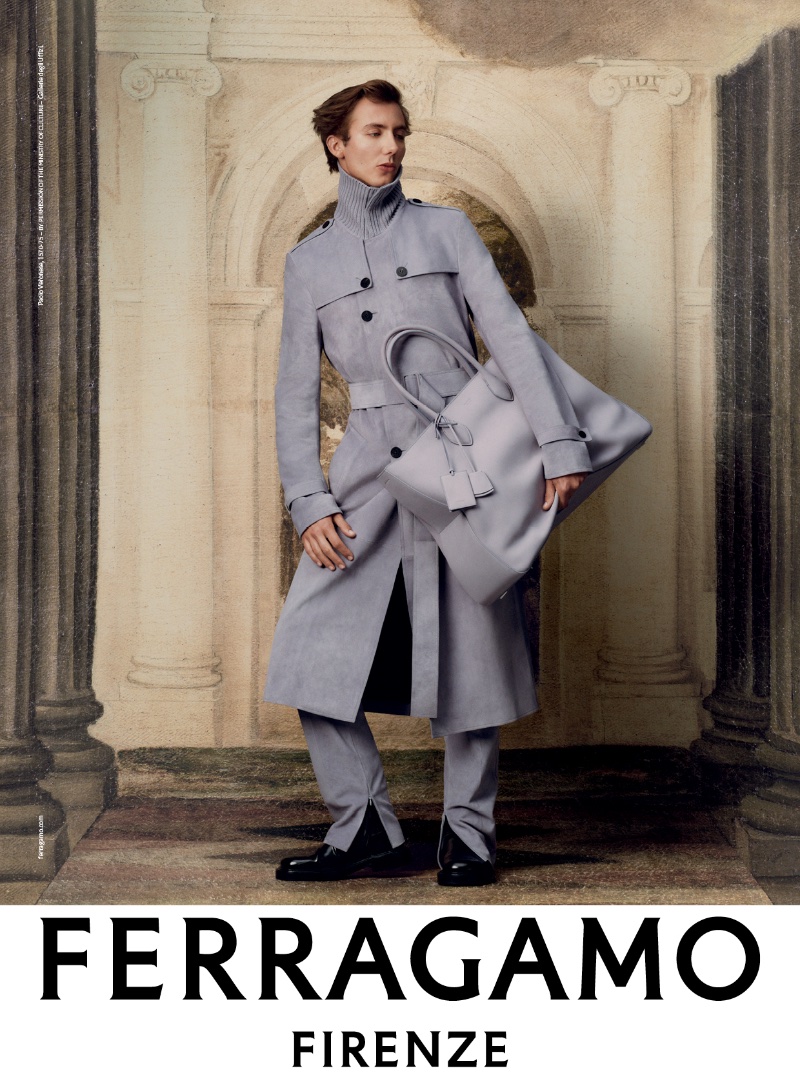 The menswear collection, showcased against the backdrop of iconic Le Gallerie degli Uffizi paintings, celebrates craftsmanship and creativity. Tailored suits, rich textures, and bold materials breathe life into a collection that pays homage to the past while embracing the future. The collaboration with the Uffizi Gallery is a central element of the campaign, allowing Ferragamo to intertwine art and fashion in a way that speaks to the brand's core values.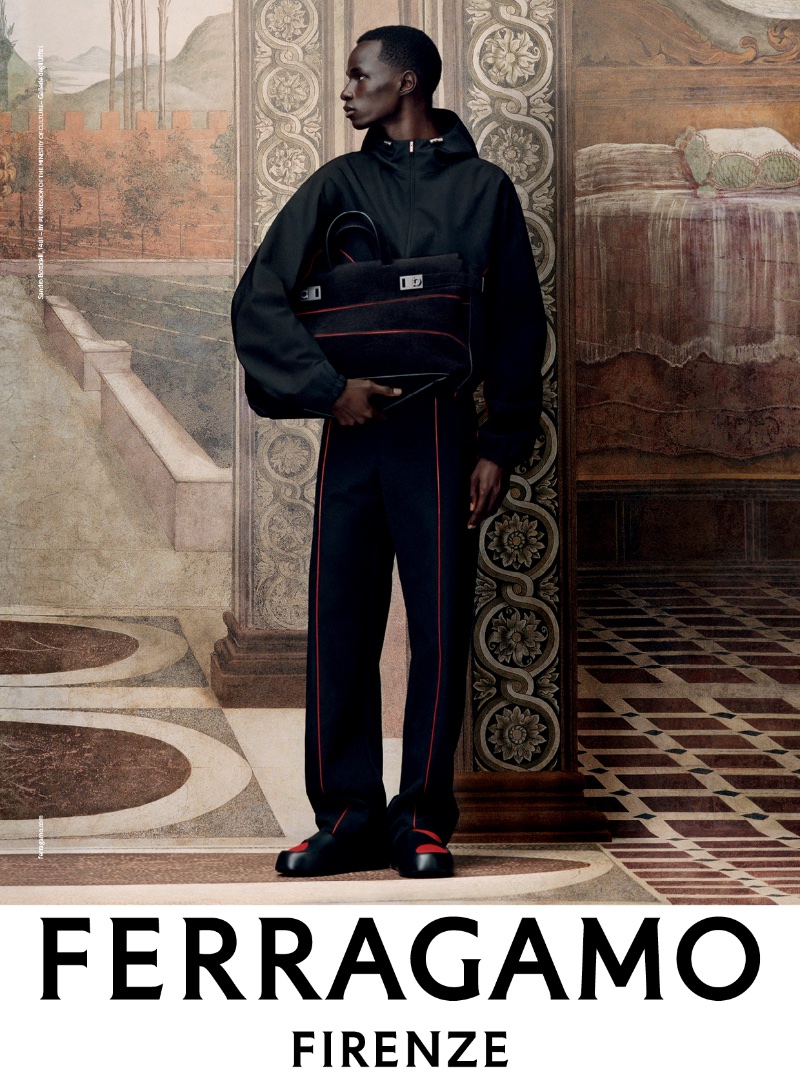 By placing the menswear collection in the context of renowned 15th and 16th-century artworks, Creative Director Maximilian Davis has forged a dialogue between historic elegance and contemporary style. This partnership not only enhances the visual appeal of the collection but also reinforces Ferragamo's commitment to artistic excellence.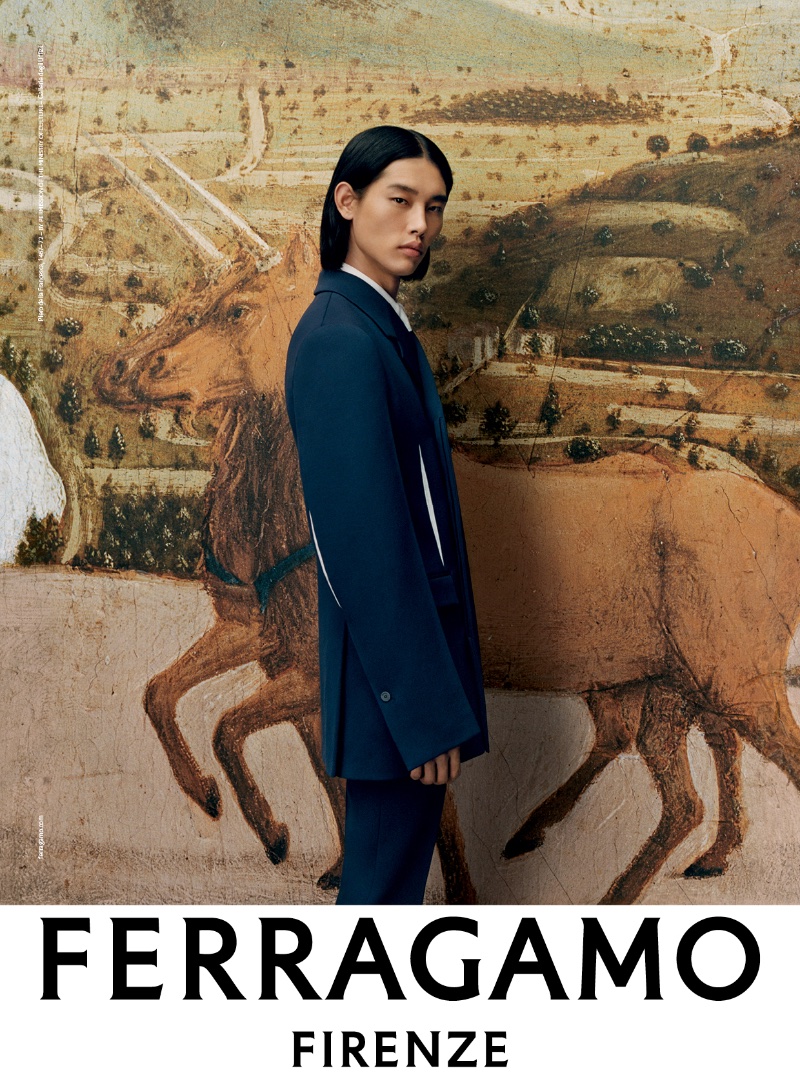 Florence's influence on Ferragamo's menswear is unmistakable in the fall-winter 2023 collection. The city's artistic spirit, synonymous with the Renaissance, is hardwired into the designs.
Sharp tailoring and exquisite suiting reflect the essence of Florence, a city known for its innovation and craftsmanship. The collection is a testament to Ferragamo's ability to translate the timeless allure of the Renaissance into fashion that resonates with the 21st-century man.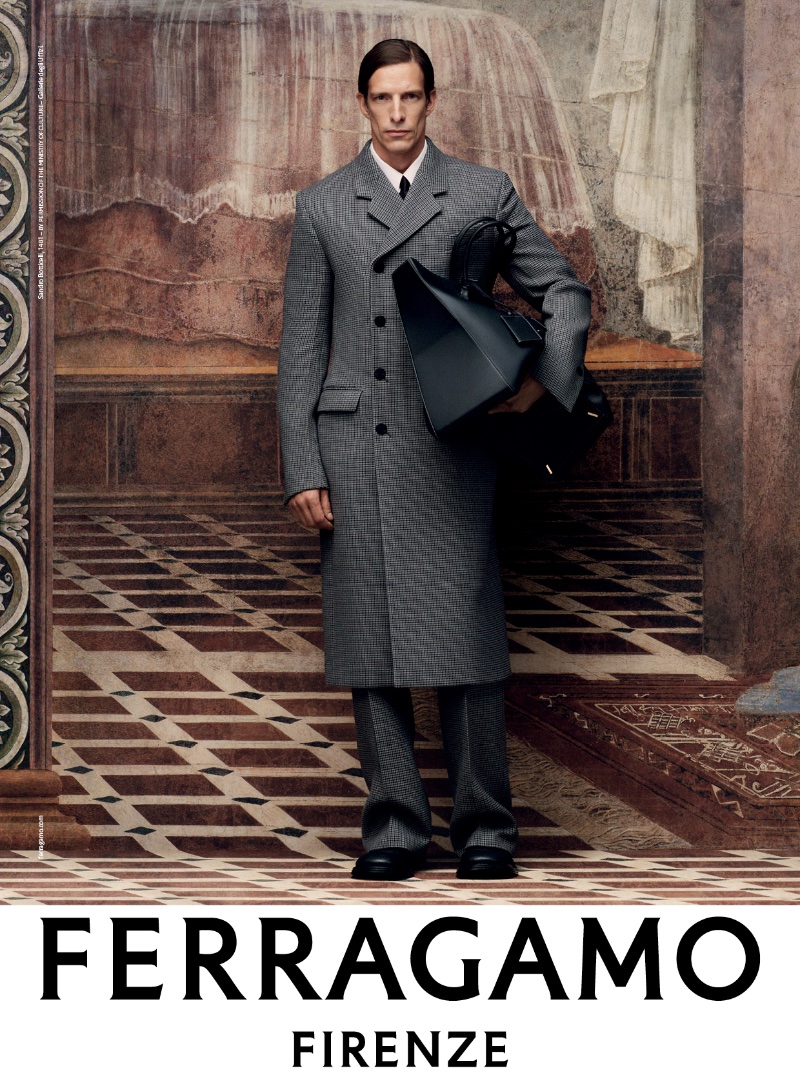 Maximilian Davis's vision for Ferragamo's menswear goes beyond a single collection. He is constructing Ferragamo's future by harnessing the skilled hands of artisans and evolving the brand's heritage.
The New Renaissance campaign is more than a seasonal showcase; it's a statement of intent. It narrates creativity in the making, portraying a community of models, musicians, and creators that bring the artwork to life—Ferragamo's New Renaissance, where tradition meets innovation, and the past inspires the future.