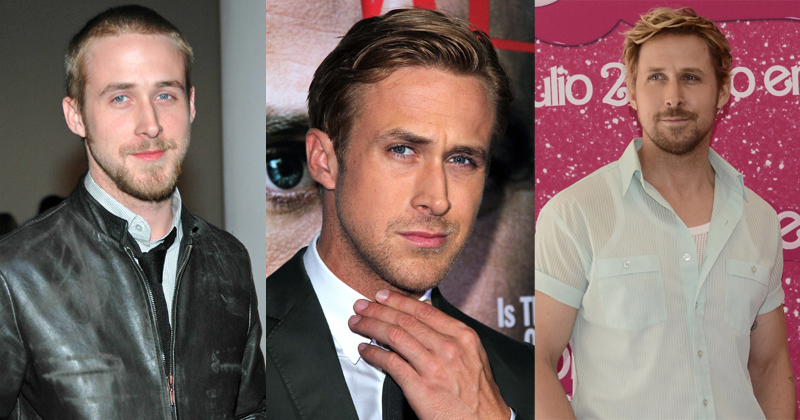 The compelling appeal of Ryan Gosling's haircuts extends beyond surface-level allure. It's a nuanced study of the art of subtle transformation. Fresh from his billion-dollar global triumph in Barbie, where he played Ken, Gosling continues to command attention for his acting chops and ever-evolving grooming choices.
While Gosling toggles between styles like the classic undercut, textured quiff, and slicked-back look, each change is a subtle shift rather than a complete overhaul. Gosling's sartorial mastery is maintaining a timeless base while introducing just enough modern flair to keep things interesting.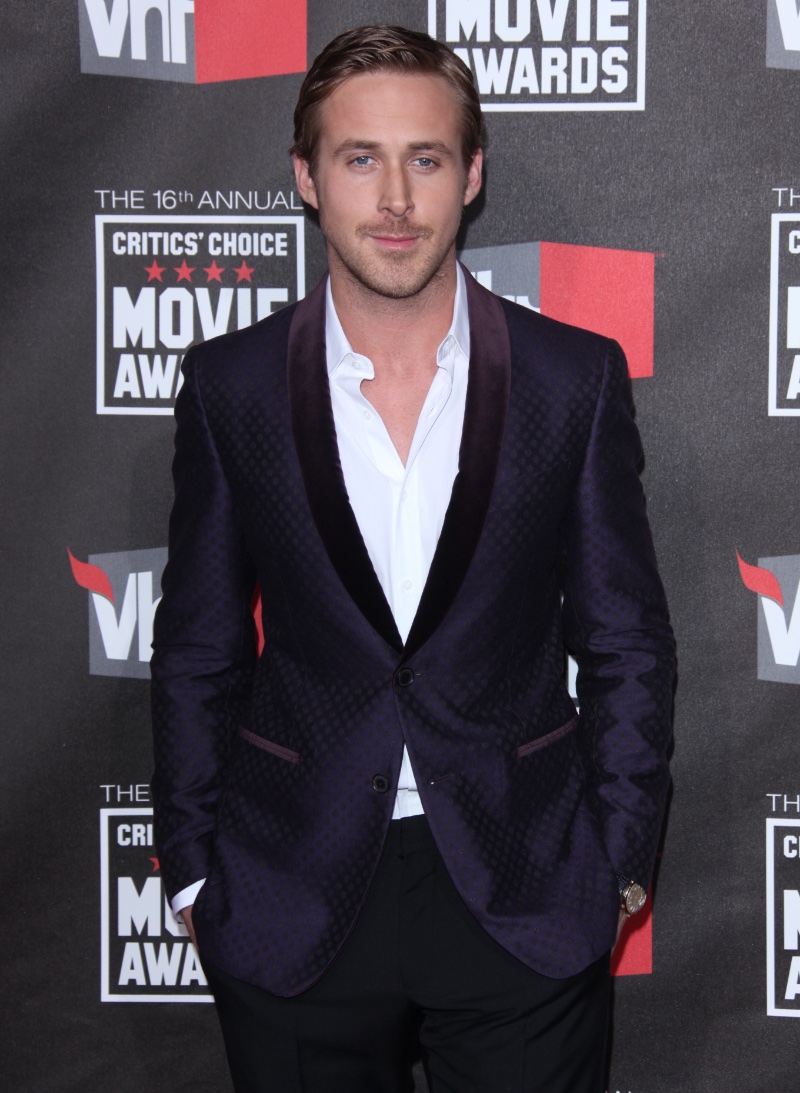 Gosling offers a masterclass in balancing consistency with innovation in men's grooming. His haircuts aren't radical departures but refined variations on a classic theme.
Each style becomes a subtle exercise, a nudge rather than a push toward modernity. This quality makes his hairstyles not just newsworthy but iconic, a go-to reference point for men seeking a blend of the traditional and the contemporary.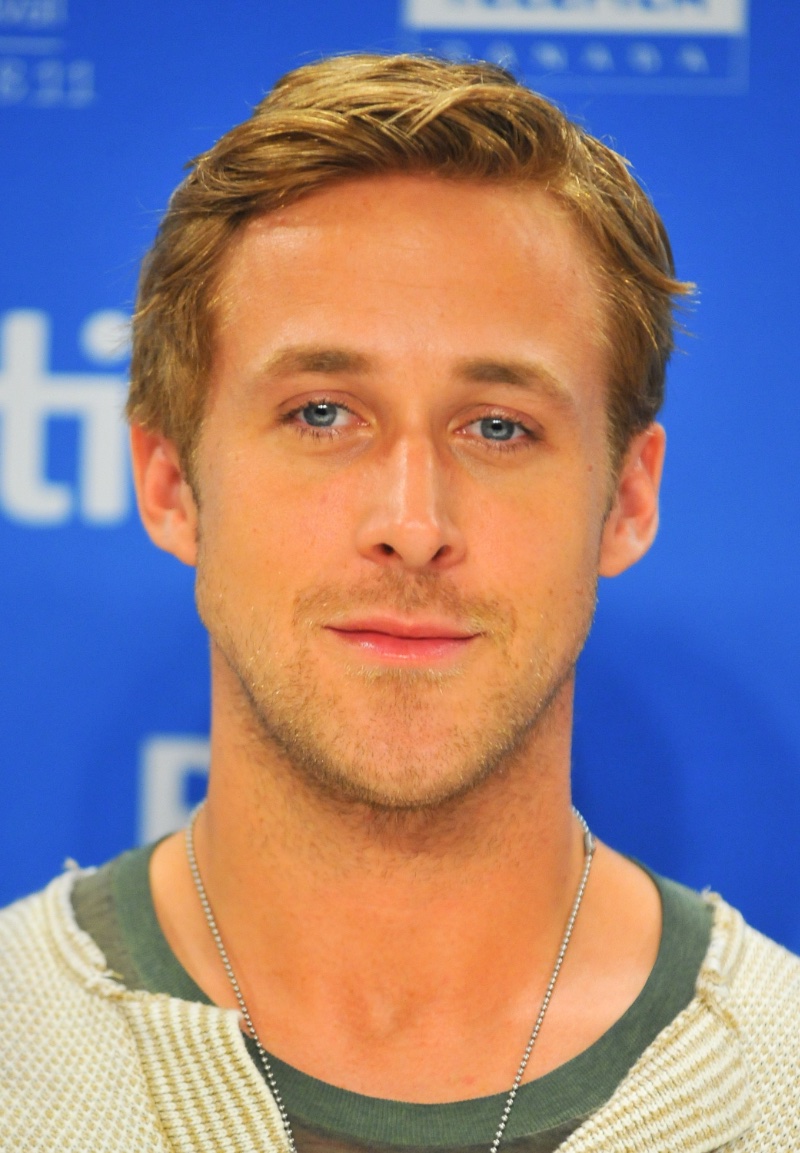 So, as you consider elevating your grooming game, take a page from Gosling's playbook. Remember, it's not about adopting a radical new look every season; it's about mastering the art of the subtle update.
These minor shifts can significantly impact you, whether a textured finish to your quiff or a slight fade in your undercut. After all, in the world of style, the devil—and the divine—is in the details.
The Evolution of Ryan Gosling's Haircuts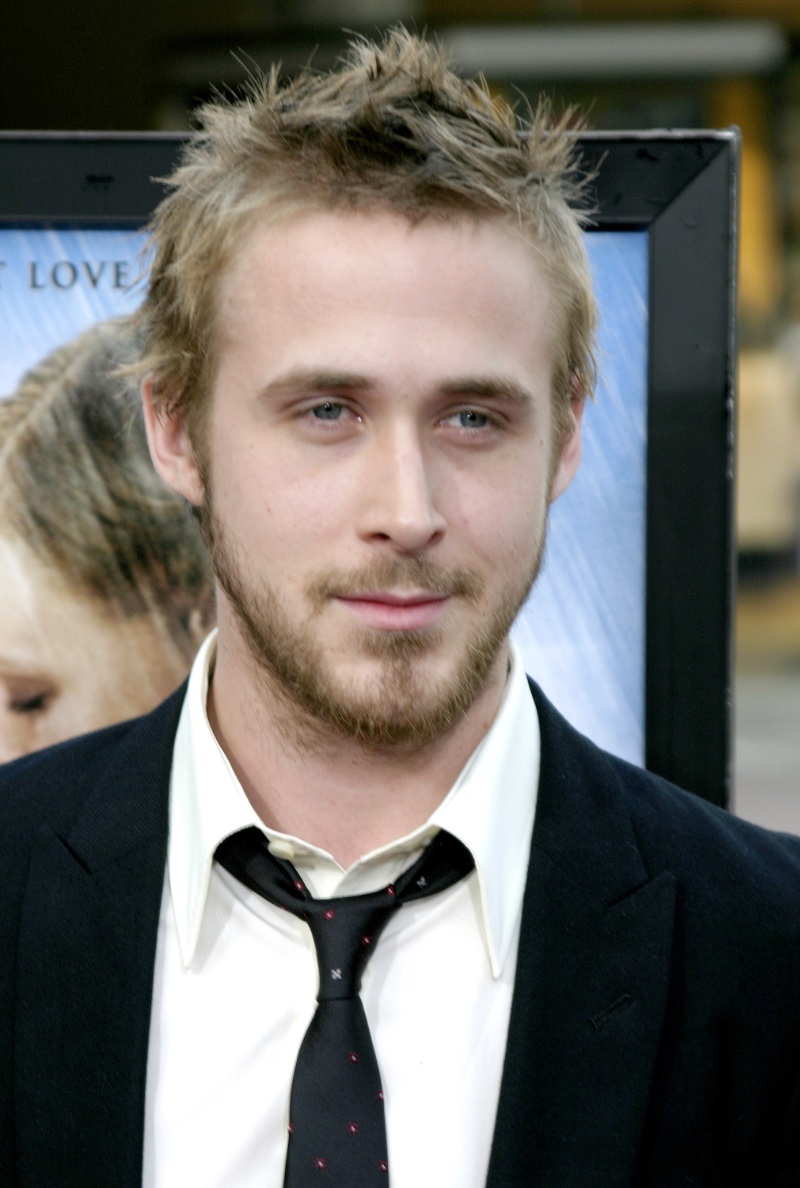 In a world where changing hairstyles can build or crumble empires, Ryan Gosling is an enigma of perfect choices. From his early crew cut days to his recent textured stylings, Gosling's hair, no matter the color, from blonde to brown, has told its narrative—calibrated, yet always current.
Navigating the maze of hairstyles has never been easy, but guidance shines brighter for those aspiring to Ryan Gosling's aesthetic caliber. Whether it's a buzz cut's raw sensibility or a side part's slick charisma, Gosling's follicular journey offers a roadmap for every man seeking to update his look.
The Classic Crew Cut: The Boy Next Door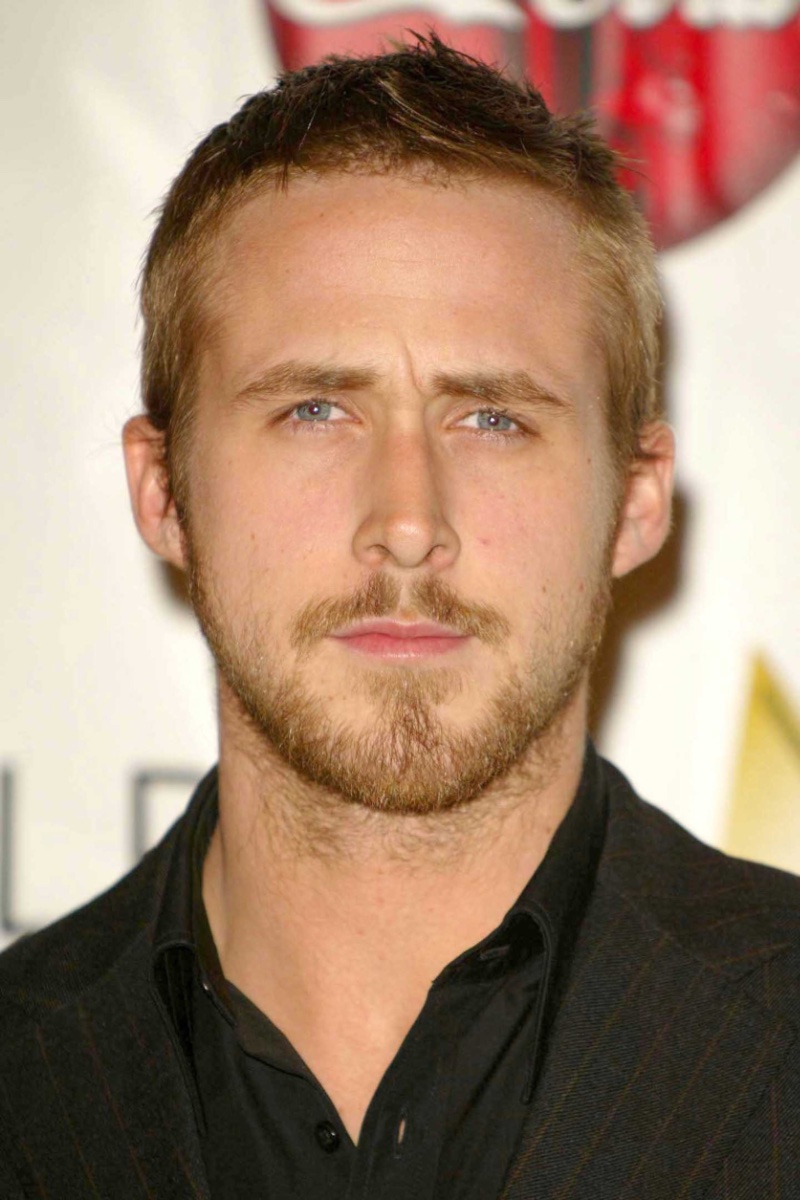 When Gosling emerged on the Hollywood scene in the early aughts, the crew cut was his go-to. It evoked a young Marlon Brando—simple yet impossibly dashing. This was a nod to tradition, an ageless look that spoke more to timeless masculine fashion than fads.
How to Get the Look: To emulate Gosling's classic crew cut, all you need to tell your barber is you're looking for a traditional crew cut with an inch of length on top and sides clipped close. Styling this look is relatively straightforward—use a touch of matte pomade to add some texture.
The Ivy League Haircut: Collegiate Chic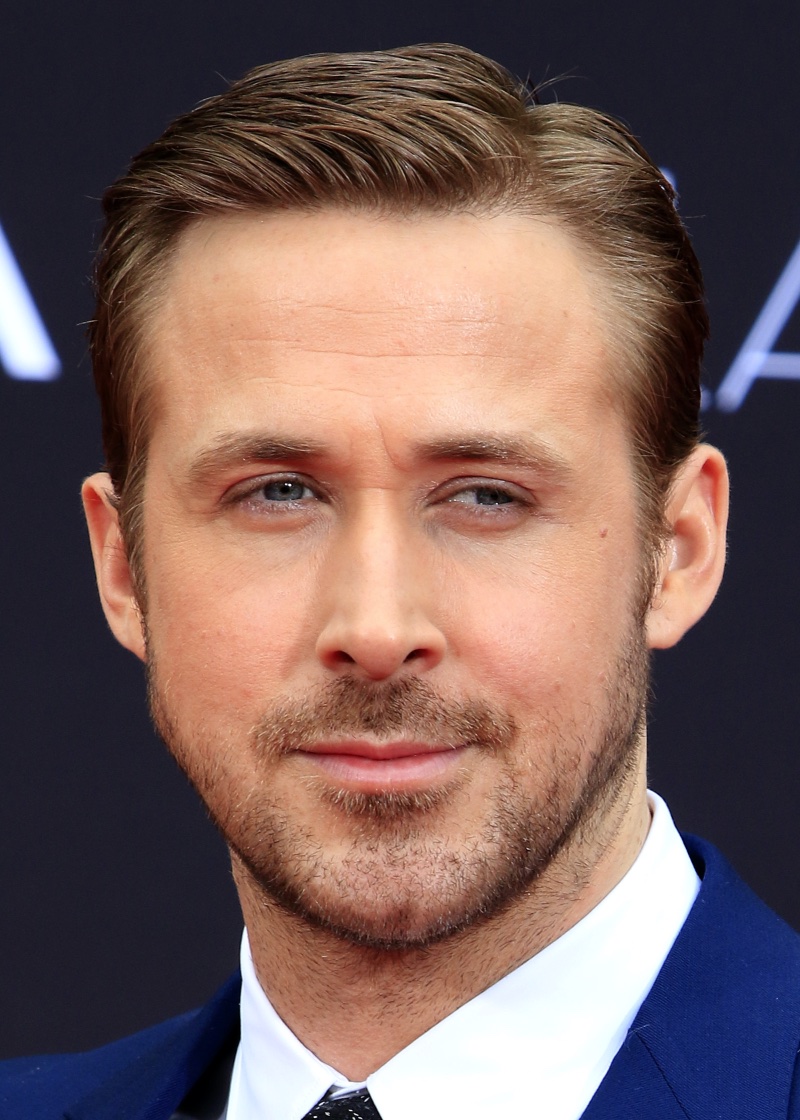 Capturing the essence of effortless sophistication, Gosling adopted the Ivy League haircut for a period. It's the perfect cut for a man who moves seamlessly between a film set and premiere, radiating a smart, clean-cut charm.
How to Get the Look: Ask your barber for a traditional Ivy League: short sides, slightly longer top, and enough length for a side part. A modest dab of matte pomade will provide that final touch of class.
The Buzz Cut: Rebellion Encased in Simplicity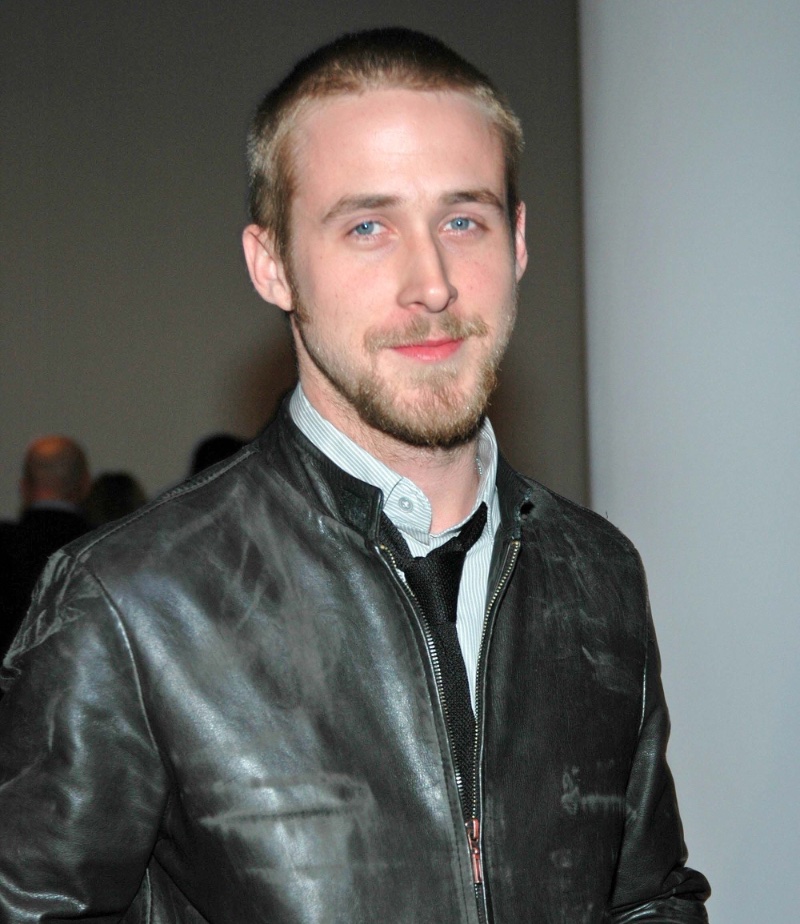 Come the mid-2000s, the actor leaned into the buzz cut, stripping down to a bare aesthetic. It signaled a departure from mainstream Hollywood grooming. Like the minimalist art movement, it discarded the unnecessary, leaving raw charisma.
How to Get the Look: Ask your barber for an all-over clip for the buzz cut, specifying that you'd like the length to be the same all around your head. Styling is inconsequential here; the focus is on low-maintenance simplicity.
Comb Over: An Ode to the Dapper Gent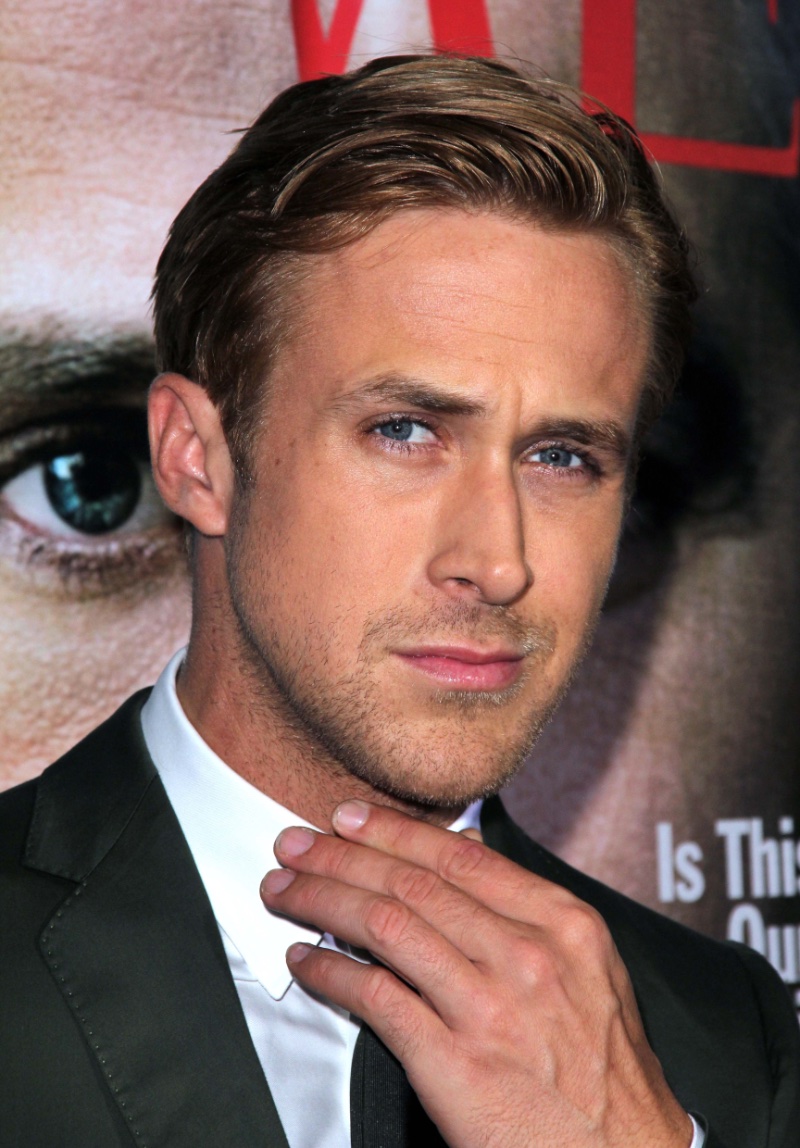 Next came the comb over. Borrowing from the golden era of the '50s and '60s, the look harkened back to Cary Grant and Frank Sinatra. It exuded sophistication yet let Gosling's youthful enthusiasm bubble through. Here, he was an emblem of a bygone era, modified for now.
How to Get the Look: Ask your stylist for a medium-length cut with a clear part on one side for this hairstyle. You'll need a good-quality pomade and a comb to create that slicked-over effect.
Semi-Buzz Haircut: The Blurring Lines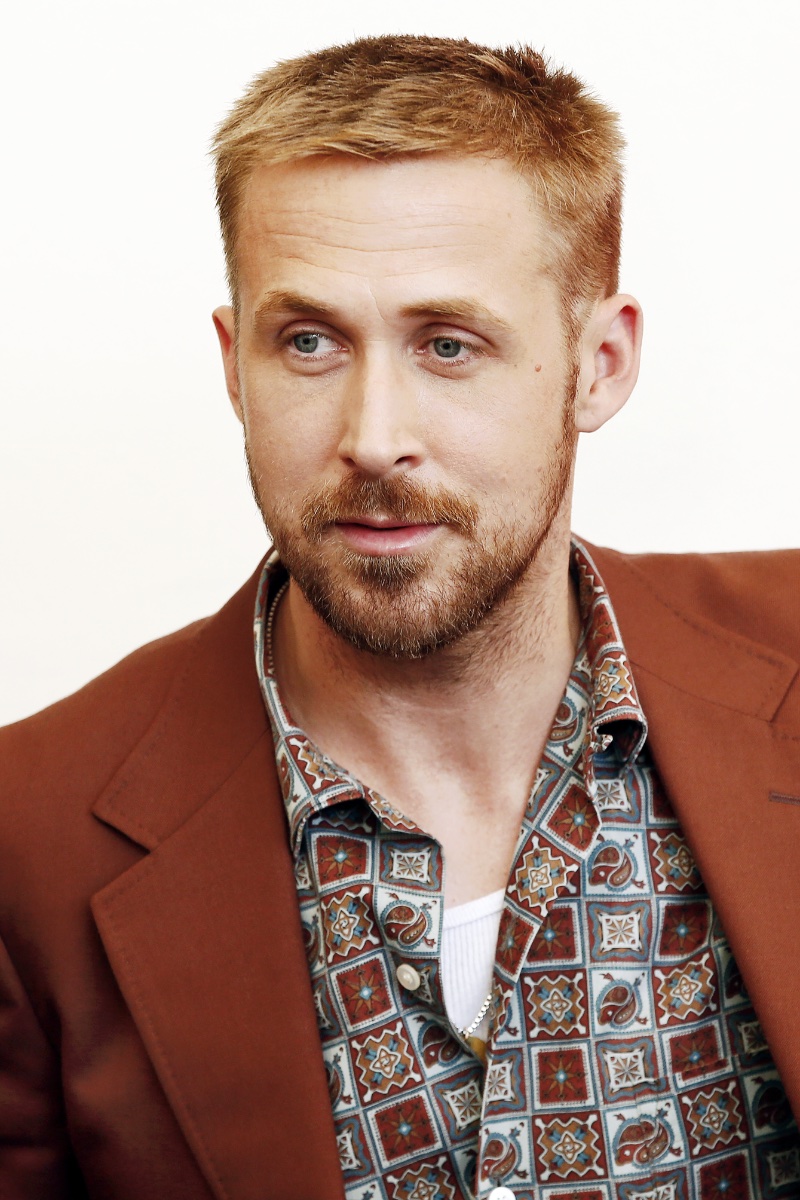 The semi-buzz brought together elements from his previous styles. This look wasn't binary but fluid, capturing the zeitgeist of a generation that doesn't like to be boxed in. The semi-buzz nodded to the effortless ease of modern men, comfortable in both a dive bar and a gala.
How to Get the Look: Instruct your barber to give you a buzz cut with a little more length for a semi-buzz. This allows for some versatile styling, achievable with a small amount of light pomade.
Slicked Side Haircut: The Silver Screen Mogul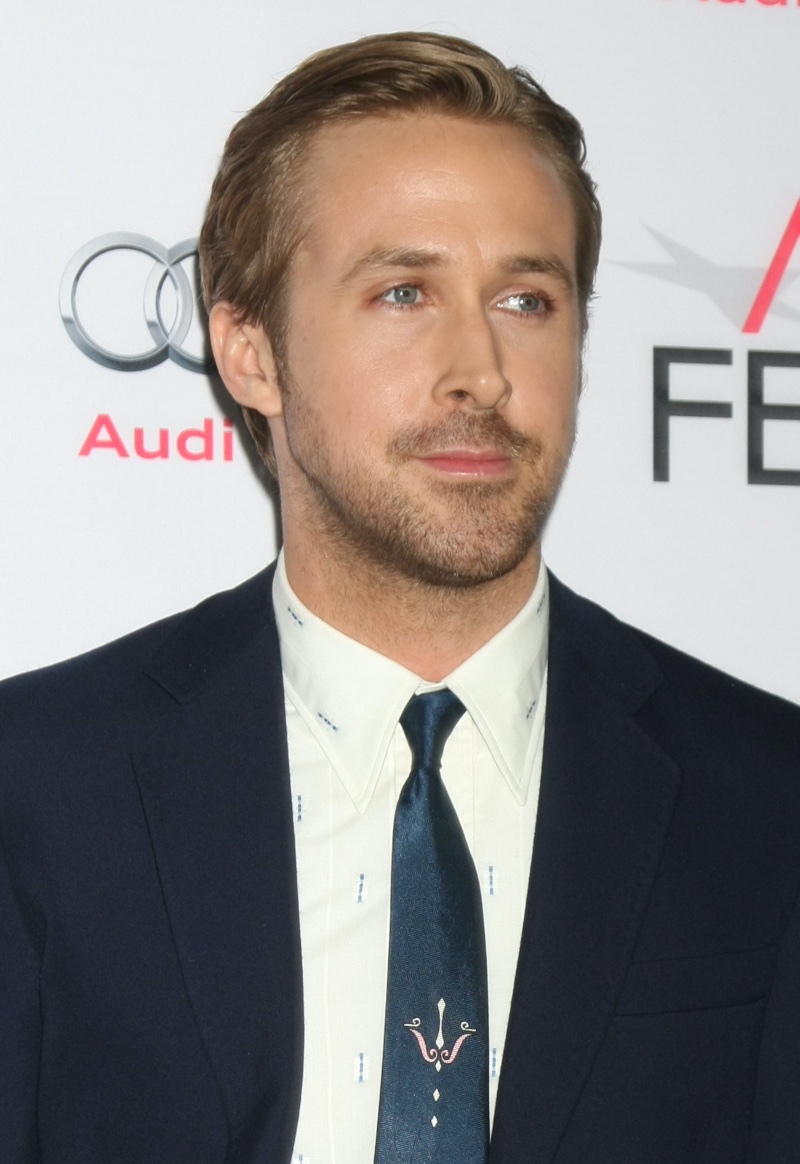 As Gosling's filmography evolved, so did his hair, shifting to the slicked side haircut. Here, he was no longer the canvas but the artist, painting himself as an industry titan rather than just another face on the screen. The slicked-side haircut was a mark of acquired wisdom as if saying, "I know the rules, and I know how to break them."
How to Get the Look: Ask your barber for a medium to long cut with a prominent side part to capture this look. A quality hair gel is your go-to styling product, applied generously to achieve that sleek finish.
Ryan Gosling's Hair in Movies
The lore of cinema isn't just stitched together by lines of dialogue or swells of music—it's woven in the very threads of character aesthetics, including the subtle but definitive allure of hairstyles. Ryan Gosling's on-screen personas are no exception, each haircut tailored to articulate character nuances and to capture the audience's imagination.
The Notebook (2004): The Romantic Outlaw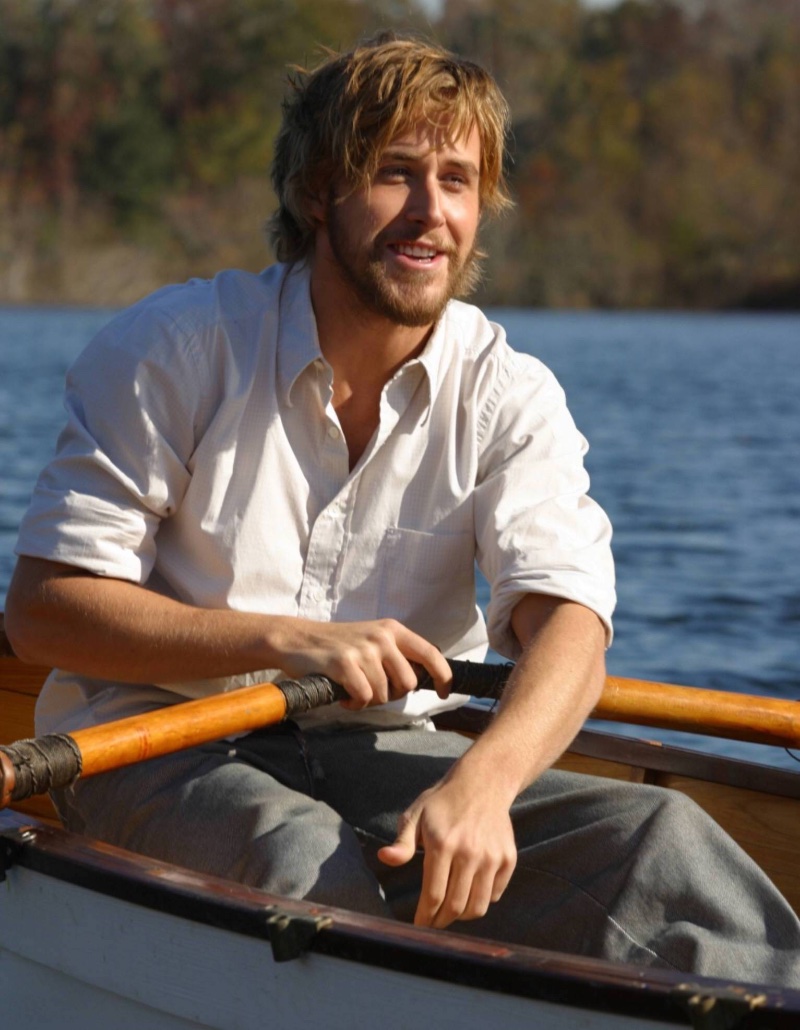 In The Notebook, Ryan Gosling plays Noah, a man whose love is as boundless as the wind. His unkempt hair is a flag of his freedom and spirit, waving in the cinematic air. It's untamed but fitting for a character whose love defies convention.
How to Get the Look: Ask your barber for a casual, layered cut with a medium length on top and slightly shorter sides. Use a small amount of texturizing cream to give it that tousled look.
Crazy, Stupid, Love (2011): The Art of Seduction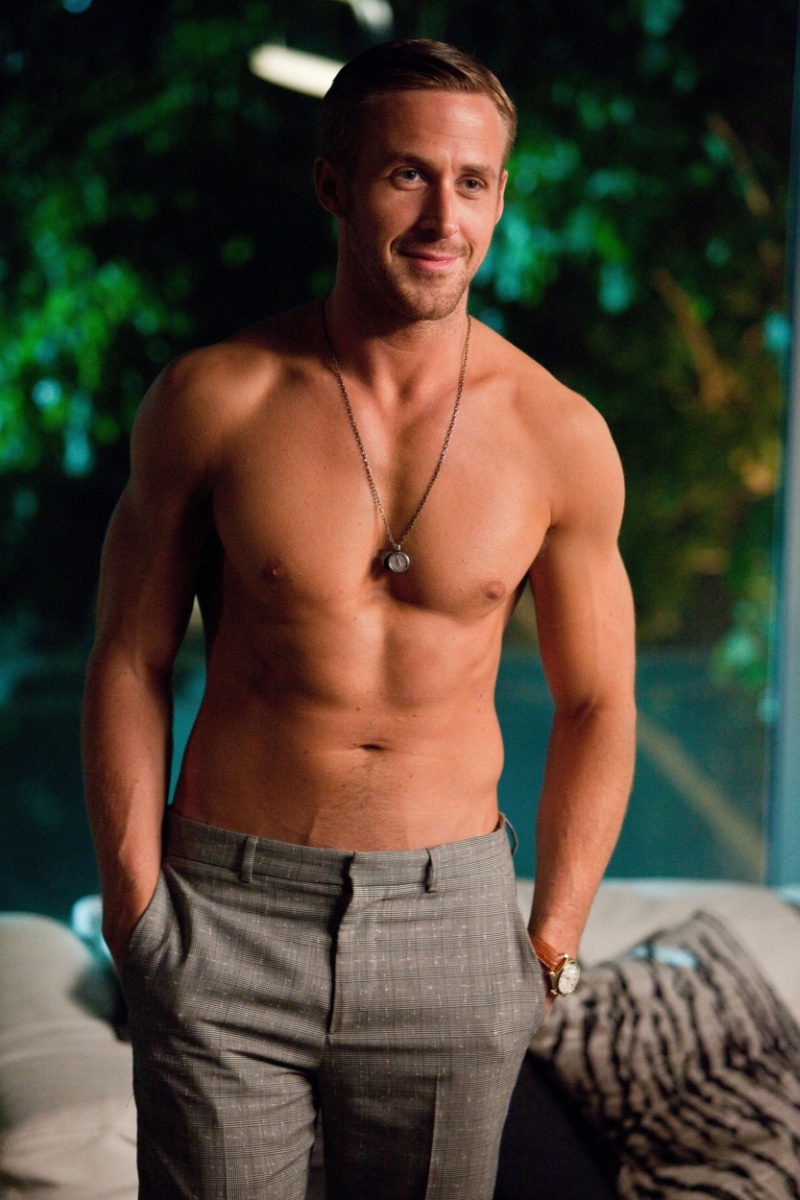 Here, Gosling is Jacob, the epitome of suave. His slicked-back undercut is as carefully curated as his courtship lines, signaling a mastery of the language of love and appearance.
How to Get the Look: Request a sharp undercut from your barber. To style, use a pomade to slick back the top, keeping it neat and polished.
Drive (2011): Silent Yet Resounding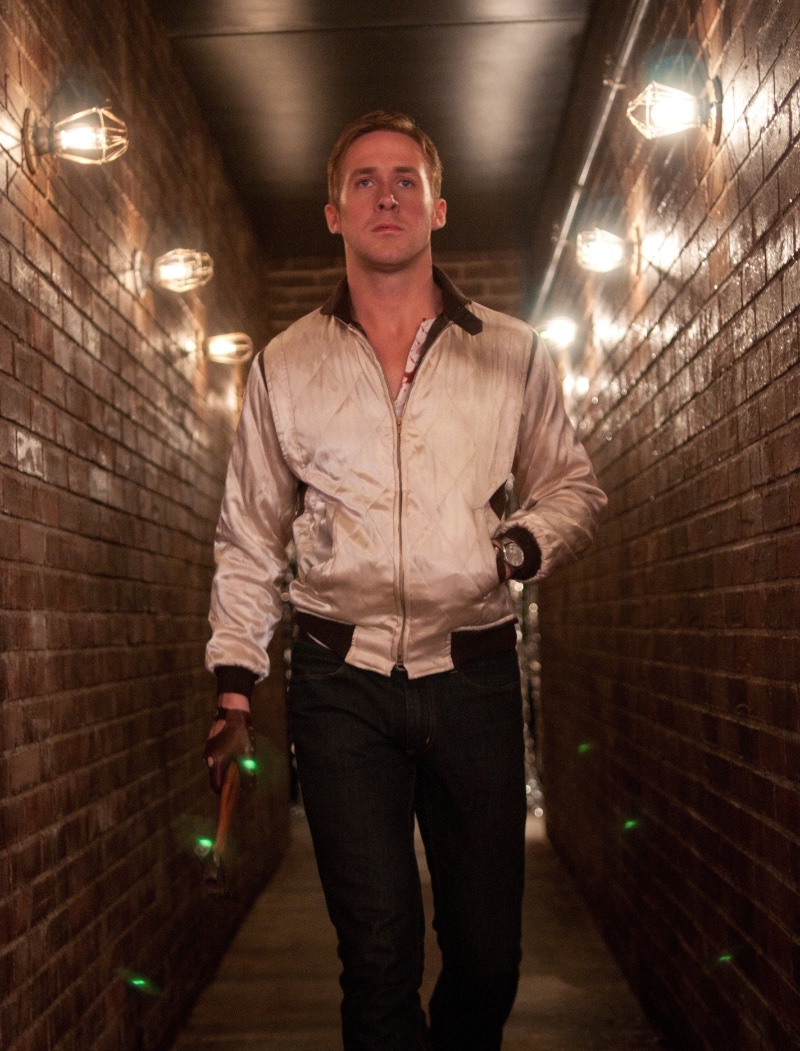 Playing a character known simply as "The Driver," Gosling's slicked-back hair physically manifests his quiet intensity. Each strand seems to whisper "danger," a fitting ornament to his scorpion jacket.
How to Get the Look: For this minimalist aesthetic, tell your barber you want a long top with short sides, ideal for slicking back. Use a high-shine pomade for that glossy, sleek appearance.
La La Land (2016): The Vintage Dreamer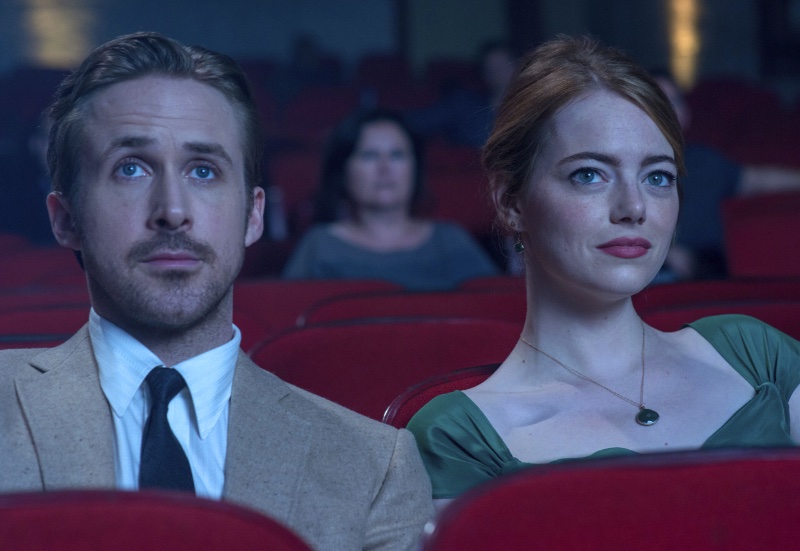 In La La Land, as the jazz-loving Sebastian, Gosling sports a side-parted hairstyle, its simplicity singing a tune of nostalgia. It's an elegant reminder of a bygone era, much like the character himself.
How to Get the Look: A classic medium-length cut with a defined side part is what you'll need. A light application of pomade should be enough to maintain the parting.
Blade Runner 2049 (2017): The Future is Now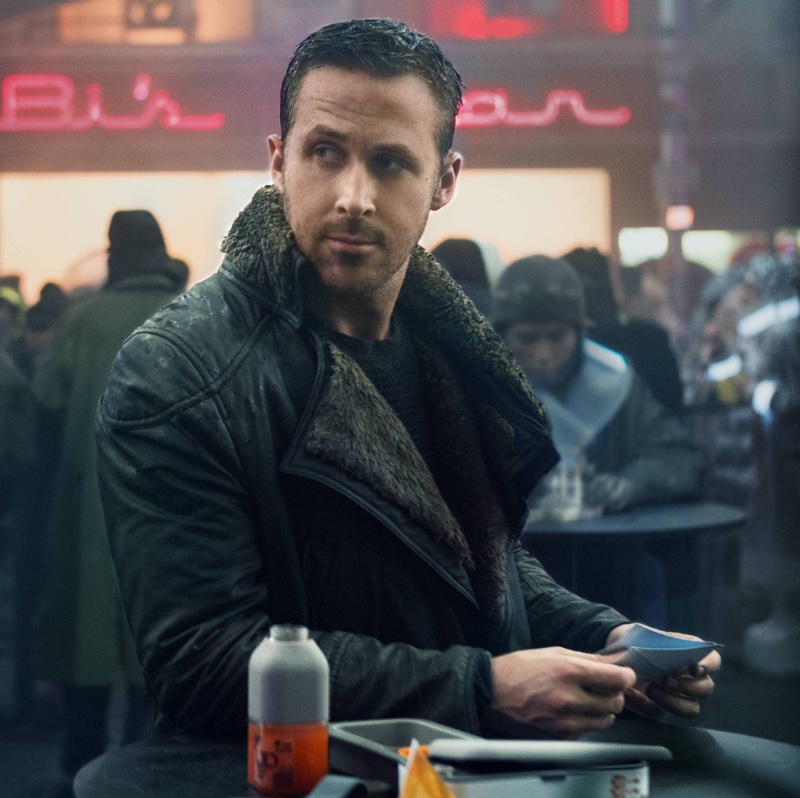 As Officer K in Blade Runner 2049, Gosling's hair is functional, a versatile, short crop cut. It's a cipher of the future, spelling out his synthetic origins and complex humanity.
How to Get the Look: Ask your barber for a short, even crop, keeping the sides and back as tight as the top. This is a low-maintenance style, but a little product can go a long way for added texture.
Barbie (2023): Ken Reimagined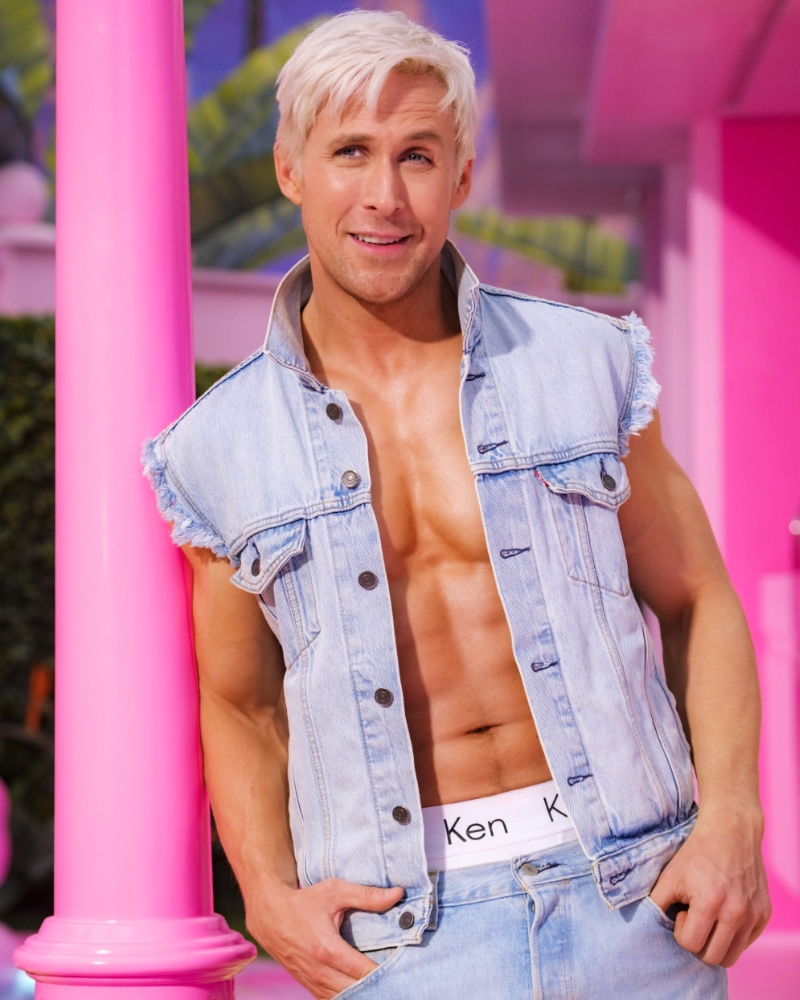 In Barbie, Gosling plays Ken with a bleached platinum blonde curtains hairstyle. This adventurous style projects an air of contemporary whimsy.
How to Get the Look: To capture Gosling's Ken persona, seek a skilled colorist to bleach your hair to a platinum blonde. Then, request a curtains hairstyle, allowing the front to be longer than the back for that distinctive drape.
A spritz of sea salt spray is your finishing touch to maintain the whimsical texture.
Ryan Gosling's Style
Ryan Gosling, a king of the red carpet, if there ever was one, orchestrates a delicate balance between the traditional and the novel. His outfit aesthetic consistently features one quiet yet critical element: his hair.
Classicism Infused with Modernity: The Gosling Ethos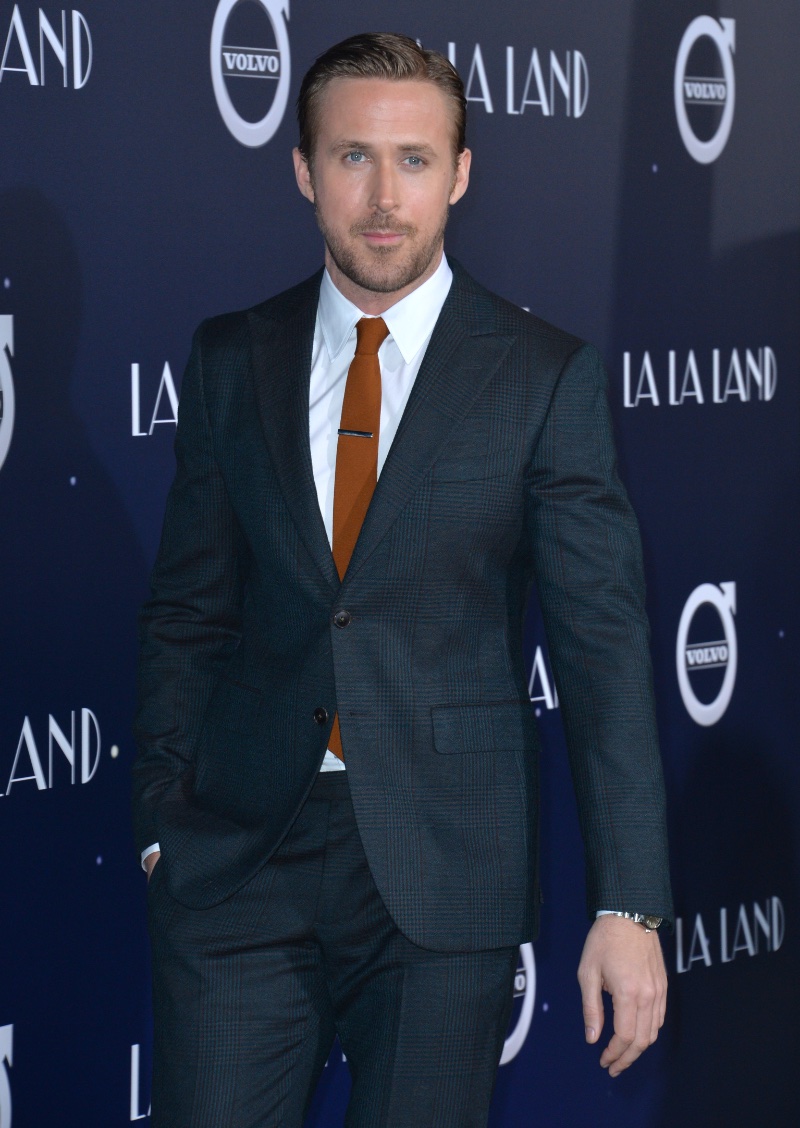 When talking attire, Gosling embraces a dance of eras. His garments speak of the timeless—meticulously tailored suits that wouldn't seem out of place in a bygone era—but they're enlivened by audacious touches like a bold tie or a pocket square that flirt with contemporary mores.
His hair, too, hums a similar tune. It's often cut in a classic style but imbued with modern touches, such as textural gradients or a suave back sweep.
Hair: The Quiet Protagonist in Gosling's Fashion Narrative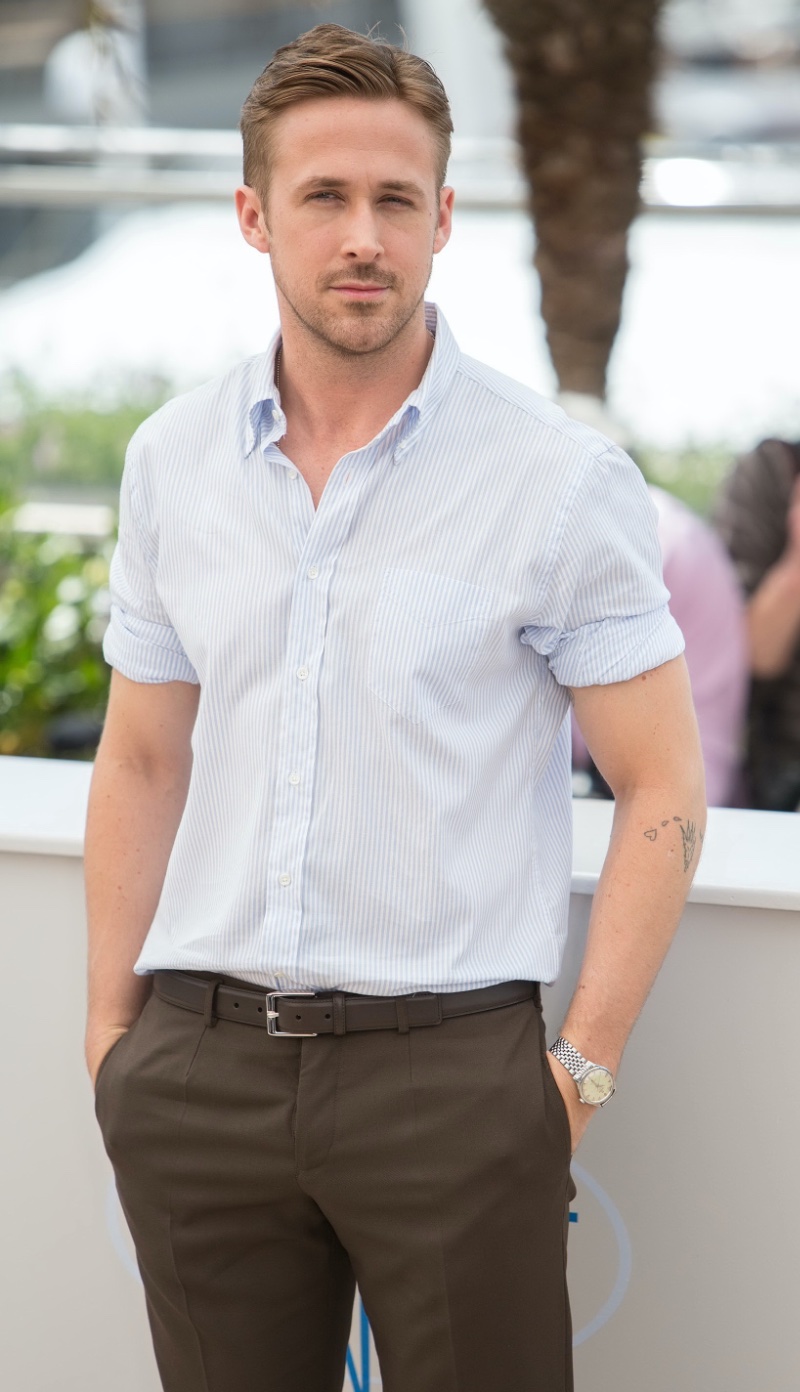 Ryan Gosling's style story wouldn't be complete without discussing his hair—a seemingly secondary player that becomes pivotal upon closer inspection. Whether it's kept short or allowed some textured freedom on top, his hair exudes the same sartorial discipline as his wardrobe, marrying seamlessly with both casual and formal looks.
A Foray into Sartorial Playfulness: The Kencore Chapter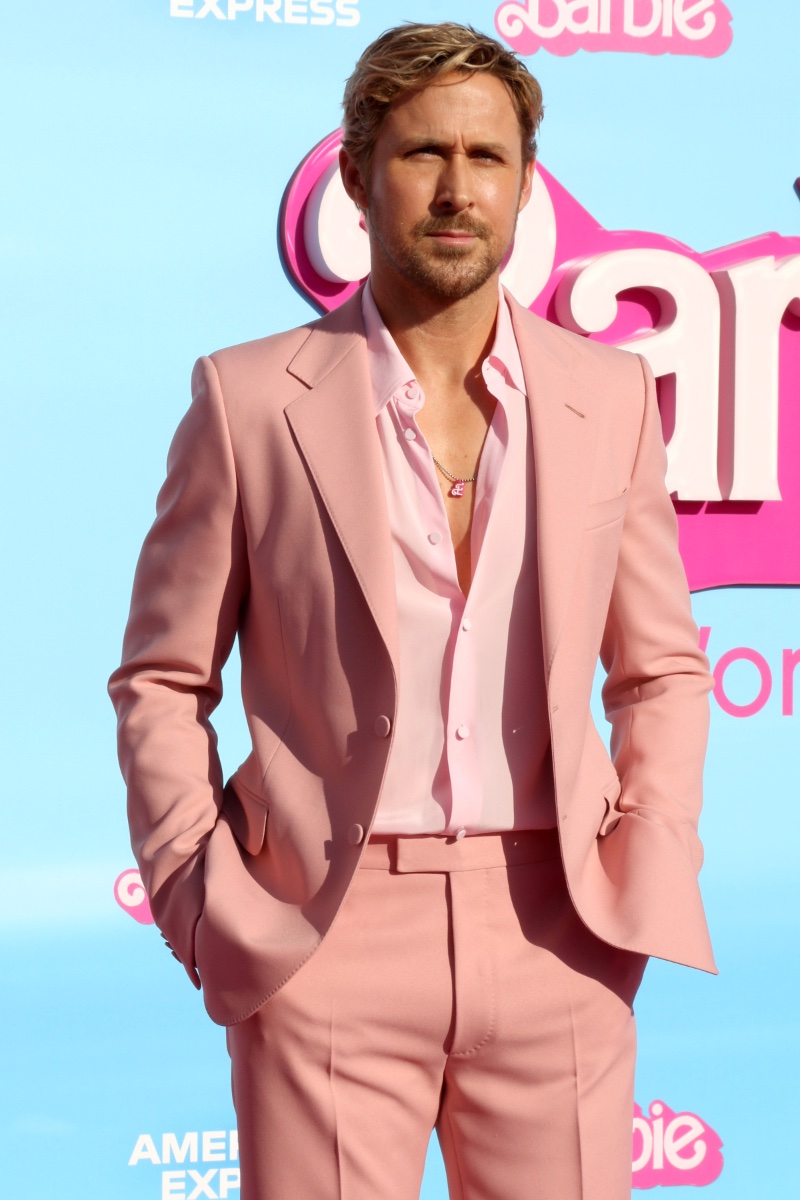 Gosling took a sartorial detour with Barbie that caught eyes and made headlines: he embraced the Kencore aesthetic, a trend inspired by the iconic toy Ken, marked by its unapologetic boldness. During promotion for the film, he donned flashy ensembles predominantly by Italian fashion house Gucci, showcasing an array of vibrant colors.
In sync with this adventurous styling detour, his hair took a turn, too. Honey blonde streaks and a playful textured do, the hairstyle perfectly accented the whimsy of Kencore, making this chapter one of the most memorable in his style evolution.
Ryan Gosling's Hair Evolution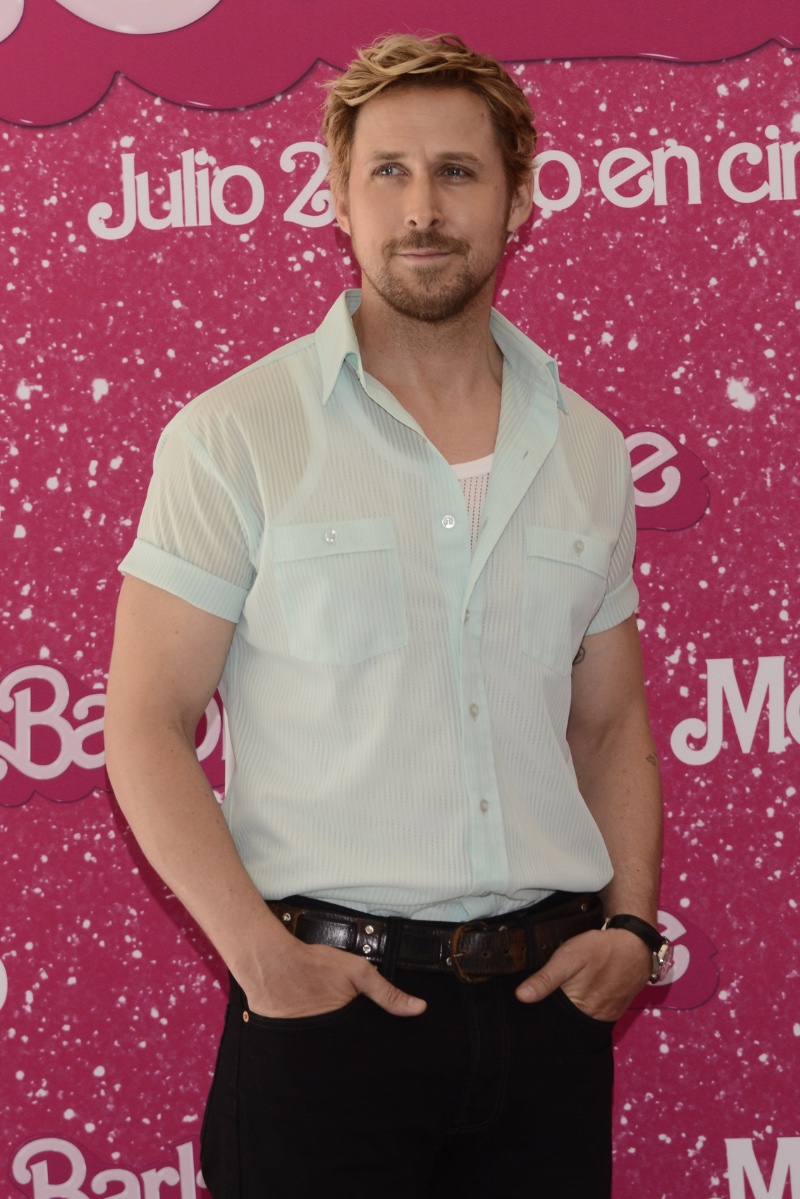 In a rapidly changing world, Ryan Gosling's hair has been an understated record of transformation. It bends to the spirit of each era while retaining a sense of individualistic stability.
A map of choices, a testament to times, his hairstyles have done more than follow trends—they've captured moods, whispered histories, and heralded what's next. With the proper cut and a deft touch of styling product, you, too, can embrace the aesthetic ethos that Ryan Gosling has so expertly cultivated.