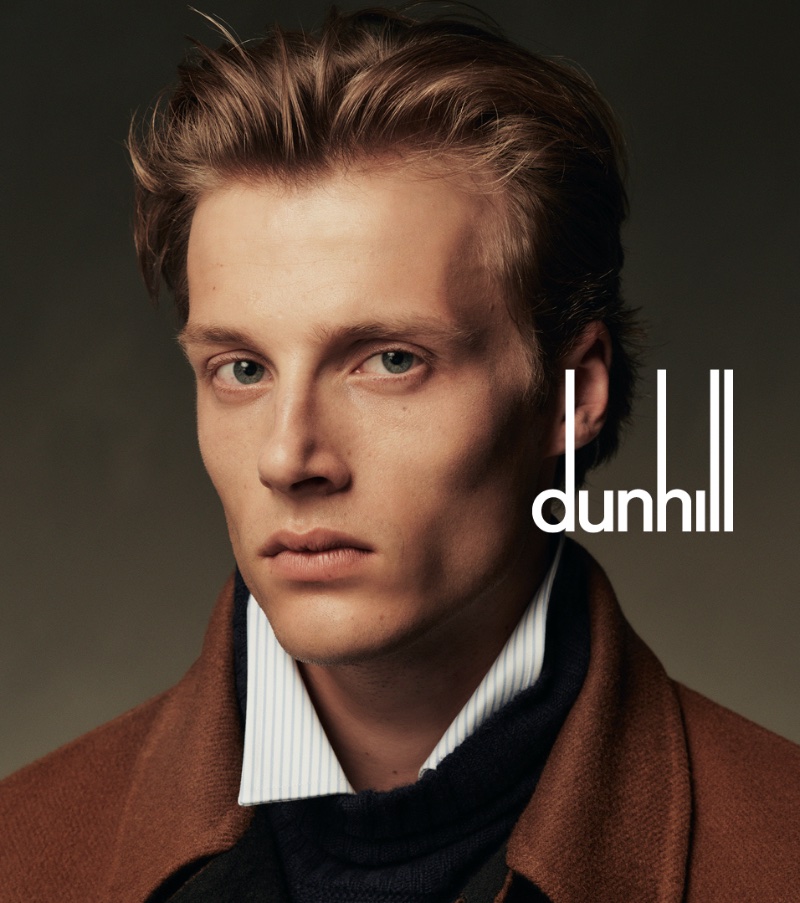 Dunhill unveils its latest artistic endeavor, its fall-winter 2023 campaign, positioned in a classic studio setting. The aptly themed Hallmarks of Style advertisement captures the essence of elegance and timelessness, crafting an atmosphere where heritage collides gracefully with the present.
Dunhill Fall/Winter 2023 Campaign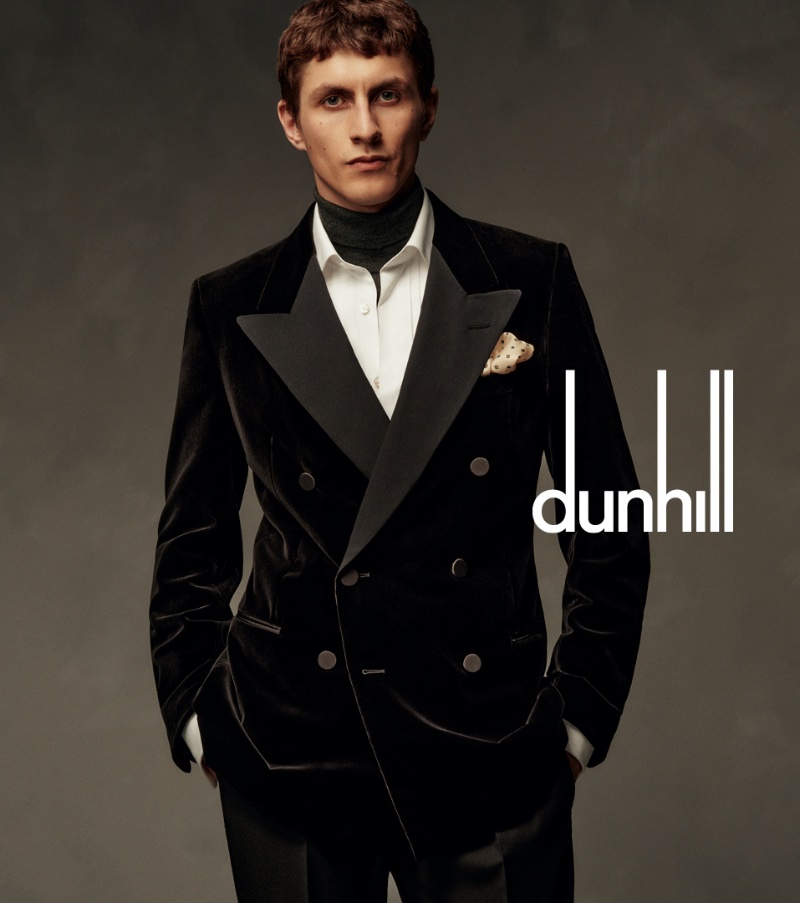 Behind the lens, the magic of photographer Luis Alberto Rodriguez amplifies the narrative. His artistry in capturing classic portraits crafts an ambiance that speaks to a discerning audience.
Our attention pivots to the models—Hugh Laughton-Scott, Will Chalker, Henry Kitcher, Hamid Onifade, Axel Hermann, Pratik Shetty, and Kamui T—whose varied backgrounds converge to paint an image of the modern man.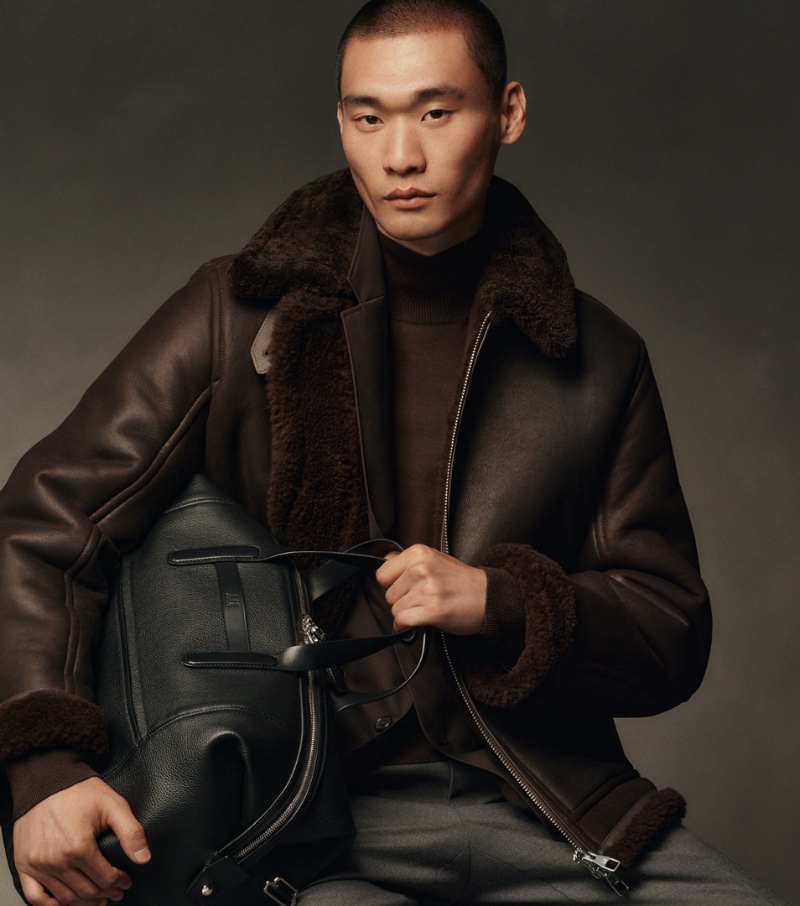 The visual landscape unfolds in a series of portraits punctuated by warm tones and illuminated with the soft glow of studio lighting. The neutral palette of the clothes stands in quiet conversation with the backdrop, letting each piece announce itself with clear confidence.
It's an environment steeped in sophistication, resonating with the House's commitment to innovation and refinement over its 130-year history.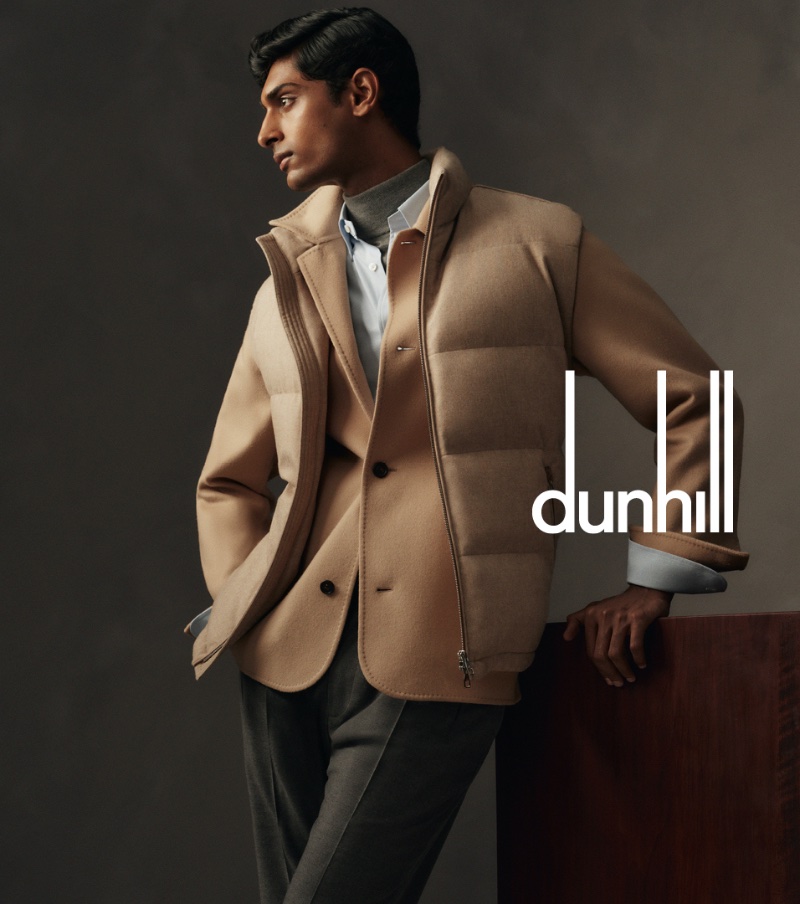 Turn your gaze to the fashion itself, and you'll discover pieces that lend themselves to the vocabulary of luxury. Evening wear, shearling jackets, trousers, scarves, leather bags, and gloves—a curated collection that speaks to the breadth and depth of modern style.
Each clothing item resonates with the broader fashion narrative, offering a fresh interpretation of what it means to be elegantly dressed in a world constantly redefining itself.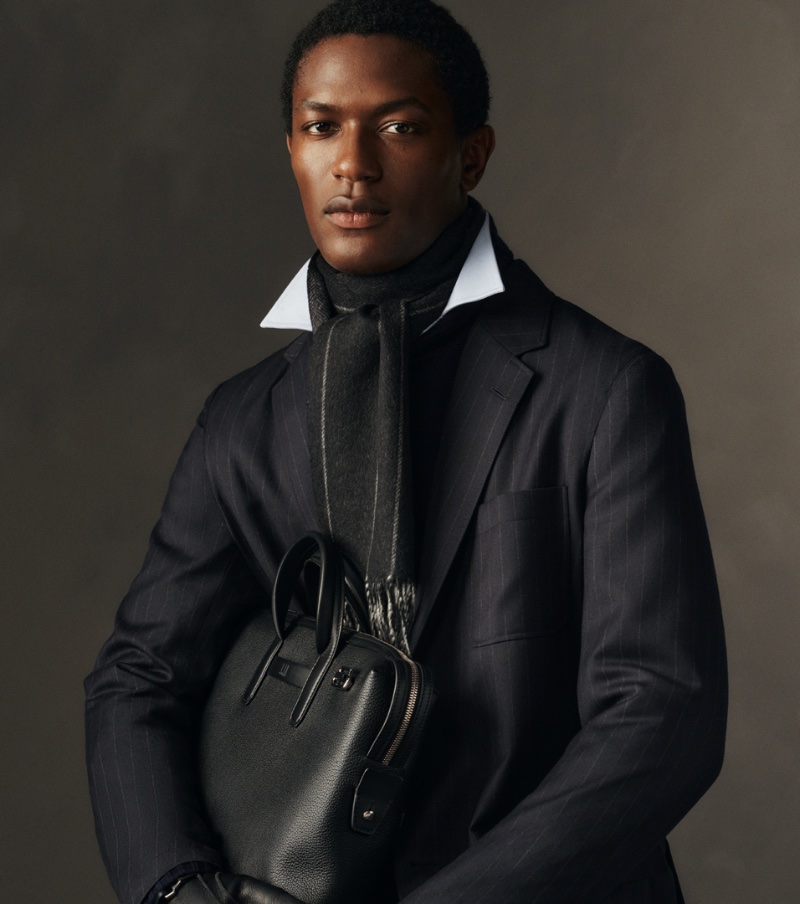 Dunhill's fall-winter 2023 campaign is a finely crafted British-style mosaic. It portrays the archetypal Dunhill man as a figure poised on the cusp of tradition and modernity, a tribute to the House.
This advertisement is both a reflection and a guide, showing us the art of living well—timelessly, elegantly, and forever in style.